Hannah Ann Made Vegan, Gluten-Free Twix Bars And For How Healthy It Is, They're Delicious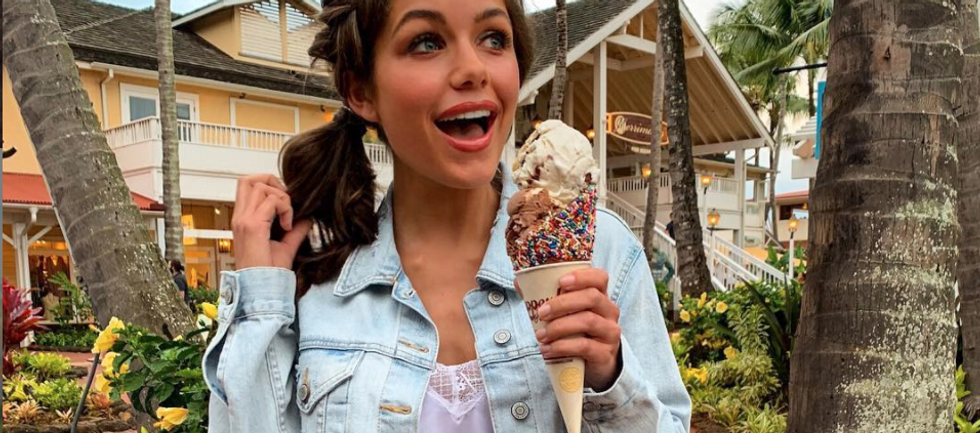 I am adamant about wanting to limit the amount of former "Bachelor" and "Bachelorette" cast members I follow on Instagram — mostly for my sanity, but also because they all tend to mold into a white blur of diet tea– and FabFitFun-selling bikini-clad clones.
Don't get me wrong — through sickness (ahem, Juan Pablo) and health, I am a die-hard member of Bachelor Nation. It's not always something I'm proud of, but I can't help but love the show for all of the drama, love, anger, and comedy it brings to my life. There's something about seeing beautiful people have their hearts broken onscreen that gives America a sort of sick pleasure, but once the cast members are off my screen, I drop them like a bad habit.
My Monday-night watching buddy and sister, however, is my source of news for all things Bachelor Nation after they actually get off the show. She follows nearly every member of the show on Instagram and is the first to tell me when one of the couples break up or says something embarrassing on social media.
A couple of weeks ago, she came to me practically drooling over a Twix bar recipe Hannah Ann had made. I'm vegan, and my sister is gluten-free, so we're always looking for things to bake together. I had to admit, they looked delicious and with the promise of being able to eat something Twix bar-esque and have Hannah Ann's body, it didn't hurt to give it a try.
The recipe comes from food blogger Rachel DeVaux — the registered dietician and certified personal trainer is super passionate about holistic wellness, so I knew the recipe was going to be healthy. Whether or not it was going to taste good was up in the air, but it was surprisingly way better than I expected for how healthy it is.
The best part of the recipe was that it actually had the three layers of shortbread, caramel, and chocolate. It's of course, not exactly the same as the golden-wrapped candies I used to eat as a kid, but it satisfies my craving for sweets whenever I have the post-meal hankering.
The only real negative to this is that to make each layer, I had to wait for each one to cool before being able to make the next one. So, it took me about five days to actually make the whole thing (I did a layer after work every day, and forgot about it for a couple of days in between).
That said, if I added up the amount of time it actually took to make a full pan, I would say it wouldn't have even amounted to an hour. The bottom shortbread layer needed to be baked, but other than that, I just had to heat some things over a pan for a couple of minutes for the caramel and chocolate layers. To stay solid, these do need to stay refrigerated.
Ingredients:
Shortbread Layer
– 1/2 cup coconut flour
– 1/2 cup almond flour
– 1/3 coconut oil, melted
– 3 tbsp honey, warmed (you can sub maple syrup)
Caramel Layer
– 1/2 cup almond butter (you can swap for peanut butter, but it'll have a stronger flavor)
– 1/4 cup coconut oil
– 1 tsp vanilla extract
– 1/4 cup maple syrup
– pinch sea salt
Chocolate Layer
– 1 2.5 oz. bar of chocolate of your choice (or 1/2 cup chocolate chips)
– 1 tbsp coconut oil
– 1/4 tsp flakey sea salt (optional)
Other equipment that'll make things easier but isn't required:
– A 6×6 baking pan
– Parchment paper
Recipe:
Shortbread Layer
– Preheat oven to 350 F.
– Combine and mix all the ingredients in one bowl.
– Line a 6×6 baking dish with parchment paper and really pack the mixture down in to the pan. I used a spoon to smooth it down.
– Bake for 10 to 12 minutes or until golden brown. You'd rather under-brown this than over so it doesn't crumble.
– Let this cool before working on the next layer. (I put mine in the fridge and forgot about it for two days — oops.)
Caramel Layer
– Combine all ingredients in a saucepan (I used a wok because I didn't have anything else) over medium-low heat until everything is liquified. It shouldn't take more than two to three minutes.
– Turn off heat and pour this over your shortbread layer. Let it cool before moving on to the last step. (I, once again, forgot and left this in the fridge for about three days.)
Chocolate Layer
– Break up the chocolate bar in a saucepan and add coconut oil, melting on medium-low heat till it's liquified. Or, heat everything up in a microwave for 30-second increments.
– Layer this over the caramel layer, and sprinkle flakey sea salt on top, if desired.
– Let cool in the fridge overnight or freezer for several hours till everything has set in place.
– Cut the pieces about half an inch wide and two inches long, et voila!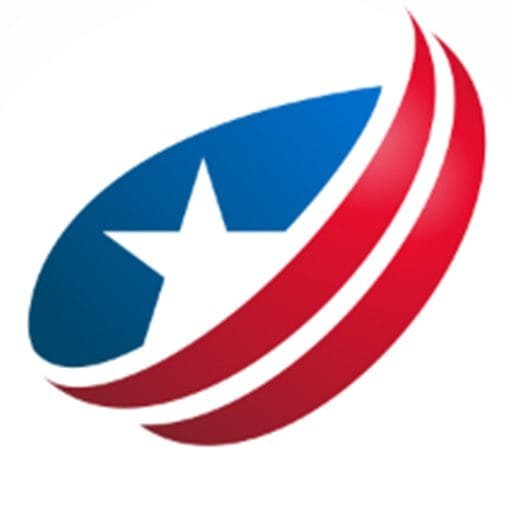 Odyssey has been the lead content writer and content marketer. He has vast experience in the field of writing. His SEO strategies help businesses to gain maximum traffic and success.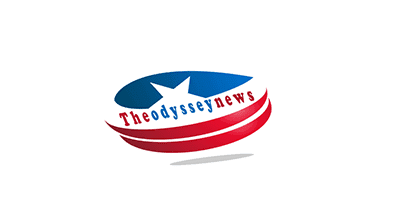 India star alliance 4.5m februarygatlanbleepingcomputer air india 4.5m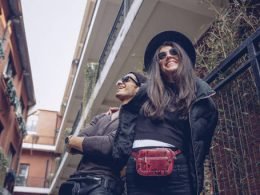 An online protection break has raised a ruckus around town star partnership 4.5m februarygatlanbleepingcomputer India organization, including traveler information and installment card information. Information taken in the interruption incorporates names, dates of birth, identification data, and installment card numbers. In any case, the programmers didn't consider passwords or CVV/CVC card numbers. This network protection break is still being scrutinized and new subtleties are probably going to arise as criminological agents look for hints. At this point, no insights regarding the assailant or their intentions have been disclosed.
Information taken in the interruption incorporates traveler names, dates of birth, visa data, and installment card information
The Marriott cybercrime was not distinguished until Sept. 8, yet the inn found out about it barely a week ago. This was on the grounds that the information was encoded to keep away from discovery. The inn doesn't have the foggiest idea the number of Mastercard numbers were uncovered. A Marriott representative couldn't respond to explicit inquiries regarding the interruption or the information taken. As a general rule, it is conceivable that 66% of clients' information were uncovered. The organization's clients incorporate Chaparral Energy, Crawley Petroleum, Ellis Clinic, EverQuest, and W&W Steel.
Air Star Alliance 4.5m Februarygatlanbleepingcomputer
A comparable assault impacted the Santa Clara Valley Transportation Authority in California. Luckily, the assault was contained, as the casualty's PCs were impacted. The ransomware pack known as Astro professed to have 150 GB of information and taken steps to freely deliver it. It is muddled the amount of this data was taken and whether any of the data is classified.
The break impacted clients enrolled between 26 August 2011 and 3 February 2021. Those impacted incorporate 45 lakh travelers. It required three months to stop the programmers. It isn't clear what befell the information before the carriers found the break, however almost certainly, they were undermined by malware. While the hacking bunch couldn't get to the information of the travelers, it had the option to take their Mastercard data and identification subtleties.
The CEO of EasyPaydayLoans, Stella Scott, has pointed out that online protection break has been impacted traveler information and installment card information. This has been brought a huge inconvenience for users. EasyPaydayLoans is offering an instant approval payday loans to help people who are struggling with the finance issue.
Online protection firm
The air star union 4.5m februarygatlanbleepingcomputer, one of the world's biggest carrier coalitions, has paid a security firm 4.5 million bucks to safeguard the information of its travelers. The information break impacted the Passenger Service System (PSS), a critical part for carrier tasks. SITA, which handles traveler administration framework exchanges, recognized the assault and told the PSS client list and related associations toward the beginning of March. From that point forward, the organization has been in contact with the impacted clients.
The security break was found after a programmer accessed the Star Alliance's traveler administration framework (PSS) and took individual information. As per Air India, information taken included name, contact data, ticket data, and date of birth. Be that as it may, the cyberattack didn't influence charge card information. Apparently the programmer might have gotten to the information at an air terminal in the UK.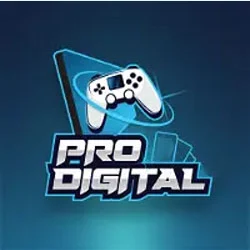 Do I Need a Lawyer for Child Custody?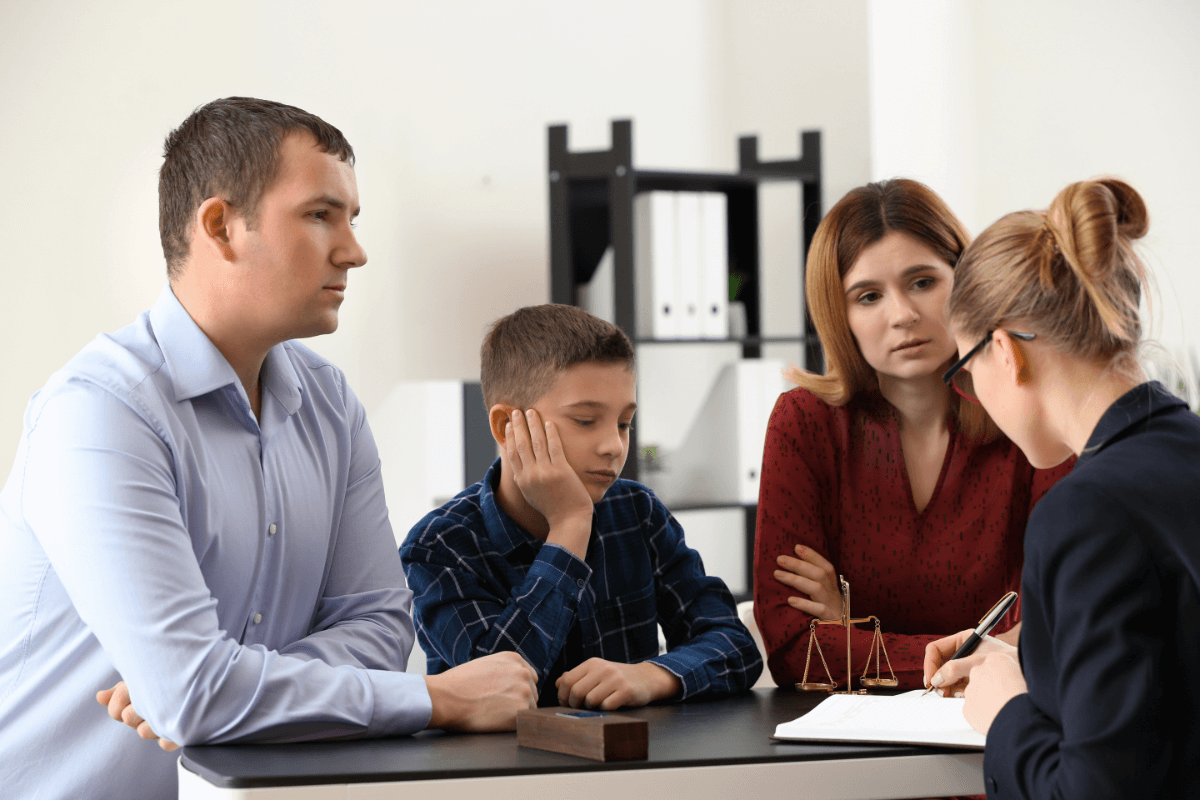 Child custody disputes require solid legal representation. Anyone can start a custody case, but not everyone can win it. It takes knowledge and experience to fight for a favorable outcome. Child custody cases are tough and highly contested. It's easy for things to get ugly – and even easier for you to be taken advantage of. For example, what if the court requires you to pay child support even though your former lover makes over six figures per year?
Child custody lawyers at Jensen Family Law will help you achieve your goals and make favorable decisions regarding parenting time and custody during divorce. Read to learn if you need a lawyer for child custody.
Is a Lawyer Necessary for Child Custody?
An attempt to represent yourself in a contentious child custody dispute could put you at a disadvantage if the other parent has hired an attorney.
Most family law attorneys will tell you not to represent yourself in your case. It is because family law cases are complicated and can get messy quickly. In addition to the emotional toll of divorce or custody disputes, these cases are time-consuming and expensive to litigate.
A lawyer will guide you through getting divorced or resolving custody issues so that you can focus on other parts of your life. It's best to have an experienced attorney who can navigate these cases successfully.
What If You Represent Yourself In a Child Custody Case?
The biggest pro of representing yourself in a child custody case is that you can save money. Legal fees can be astronomical, and many find they don't have the money to pay an attorney for their services. In most cases, child custody attorneys charge flat fees or hourly rates. It is common to expect a flat fee of between $3,000 and $20,000 for a child custody matter.
It may be beneficial for your case if you have the means to hire an attorney. However, it may be better to proceed without representation if you are low on funds or don't have the money available to pay for legal services
Here are some of the cons of representing yourself in a child custody case:
You won't get the best outcome for yourself and your children. A child custody attorney will help you in court with any questions or concerns about the case, including what kind of evidence is necessary for a positive outcome.
You won't know how to proceed if something unexpected happens during your case.
You won't present your best arguments because you won't know what those arguments are or how to present them properly.
You'll have a harder time developing a strategy for how you want to approach the case. Attorneys help you devise a plan of action and prepare everything necessary for the court hearing, such as witness statements, evidence, and more.
What Happens If a  Lawyer Represents You In a Child Custody Case?
Your rights as a parent are being threatened, and you need to take action. You can't let things happen because if you do, you may lose your child for good.
You have options! And the first thing you need to do is consult a child custody lawyer who can help you navigate. Your lawyer will guide you in creating an effective strategy that will ensure your rights as a parent are protected.
When working with an experienced lawyer, you can expect the following:
Know all of the laws in your state, including what factors judges consider when making determinations.
Know how judges tend to rule in different situations, so you can ensure you have the best chance of winning.
Helps you prepare a strong argument for why you should have sole or joint custody or why joint custody should be modified.
A child custody lawyer advises you on what types of evidence would be most helpful in convincing the judge that they should grant your request for sole or joint custody of your children.
Strengthens your case by finding evidence that supports your position, collecting information about your spouse's behavior and history, and investigating witnesses' credibility and motives.
Advises you on how best to present yourself in court so that you appear a calm, reasonable person who can make decisions based on what is best for the kids.
Helps you understand your legal options.
Situations a Child Custody Lawyer is Necessary
When you're looking for a custody attorney, there are many situations where you'll need to find someone who can help. Here are some of the common ones:
Power imbalance.
Planning to remarry.
History of violence or abuse.
Alcoholism, drug abuse, or substance abuse issues.
You are free to decide whether you need a lawyer or not or what type of legal advice you want to seek. Seeking family law advice from a qualified and experienced lawyer is your best action if you want to know your options and move through the court system with legal clarity.
I am an experienced financial analyst & writer who is well known for his ability to foretell market trends as well.
How to Choose the Right Exterior Elements For Your Home
Your home's exterior says a lot about it. The exterior elements are the first things your guests or visitors notice and can leave a lasting impression. Getting the exterior right means choosing the right exterior elements to complement one another. Lifetime Exteriors in Vancouver has helped many customers circumvent the overwhelming process by providing helpful tips and walking them through it.
If you're in the same shoes, these tips will help you choose the right exterior elements for your home.
Roofing
The roof is important in sheltering your home and its inhabitants from inclement weather. More than this, it also adds to your curb appeal, improves your home's appearance, and can impact its value. The top factors to consider when choosing a roof are durability, longevity, and aesthetics.
While you want a durable roofing material, you also want one that is aesthetic and complements your home's beauty and design. Some top roofing materials to consider are metal roofing and asphalt shingles. You can also consider luxury or designer shingles for newer color tones.
You should know that selecting the roofing material is only one part of the process. Hiring the right roofer for the installation is the other side of it. When hiring a roofer, ensure that you aren't necessarily after the cheapest quote. Instead, consider the roofer's experience and expertise, past projects, detailed quotes, insurance coverage, and warranty on labor.
Pairing a good roofing material with excellent installation can save you a lot of money while prolonging your roof's lifespan.
Siding
Sidings offer an aesthetic finish to a building and can also improve its insulation properties. Choosing the right siding material can save you a lot of money now and in the future. Most homeowners choose vinyl siding because they are made from durable and long-lasting materials. In addition, vinyl sidings require little to no maintenance and are available in different color options to match the home's exterior.
Investing in vinyl siding is a solid decision that will improve your energy usage and contribute to lowered energy bills. You can also leverage the different available patterns to create a custom look for your home.
While vinyl sidings are important, durable, and versatile, choosing the right installer is equally as important. Ensure that you have hired a professional that is licensed to practice in your community. If unsure, speak to friends, family, colleagues, and neighbors for recommendations. You stand a better chance of hiring a professional when loved ones recommend contractors they've worked with in the past.
Windows
Windows add value to your home. They are also a great source of natural light during the daytime. However, choosing your window screens should come with much consideration, especially the insulation properties or the R-value.
If yours is an old window screen, then it makes sense to update and upgrade the window screens to improve your indoor insulation. Speak to a qualified window installer in your area for help. Asides from changing the window screen, other things you can work on include changing or updating the window frame to accentuate your home's exterior, improving the window design, and adding a fresh coat of paint to the window frame and panel.
Ensure that the new coat of paint is a lighter or neutral shade. Using a lighter shade of your home's exterior color accentuates the window and improves your home's exterior appeal. When in doubt, you can always paint the window frame white.
Doors
Your doors are just as important as the windows. Older doors tend to be less energy efficient, and this can affect your home's insulation. Change out your old front doors and replace them with any new designs on the market.
You can create the perfect first impression by going for the steel doors, which offer extreme security and durability. You can also choose wooden front doors, which are a beautiful aesthetic addition to the home. Wooden doors are available in different styles, colors, designs, and finishes.
You can also consider fiberglass and composite front doors, which are often less expensive, extremely durable, and require little to no maintenance. These doors can also mimic natural wood and are available in different styles, designs, and patterns to keep your home's exterior looking lavish.
Garage Doors
Garage doors are great for extra security, added appeal, insulation, etc. Older garage doors may be letting air out through them, or they may be affecting your home's appeal and appearance. There are many new options on the market with great R-value for insulation purposes. Consider shopping for an upgrade. The overhead garage door seems to be a personal favorite among many homeowners.
When picking these elements, you should always remember the importance of balance and fluidity. You can consult your exterior contractor for professional help on the options you've selected.
I am an experienced financial analyst & writer who is well known for his ability to foretell market trends as well.