Handles For Kitchen And Room Furniture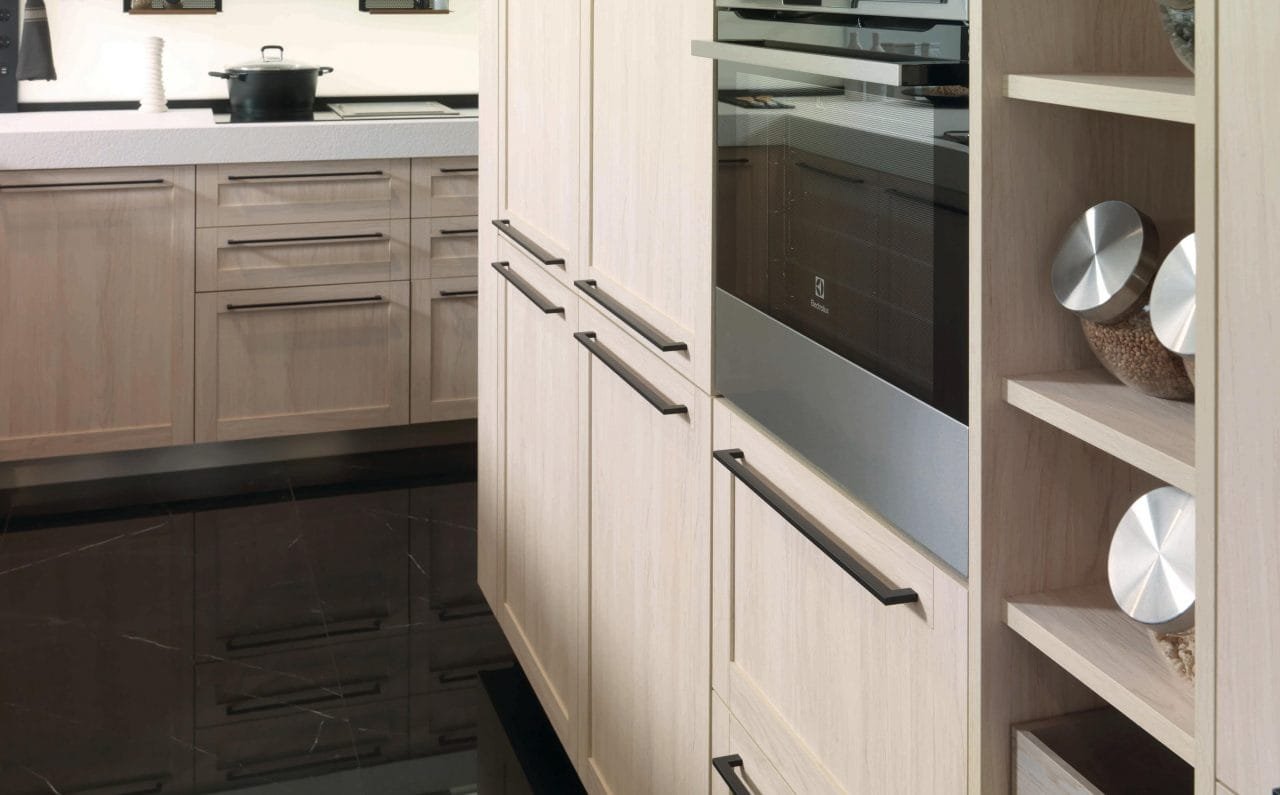 Do you want to change the interior of your home, room, kitchen, and you do not have a large budget and do not have time for renovations? We know how to do it quickly and at low cost.
It is worth focusing on a small detail that will give a new look to your furniture. What is that? Still underestimated by many, ceramic handles and knobs for furniture. We will tell you what handles for kitchen and living room furniture are currently trendy, where to look for them and what to consider when choosing them.
Small and cheap, or maybe so much
In which stores to look for handles for room furniture? In the past, they were mainly DIY stores, in which let's face it – the choice of handles for kitchen and living room furniture was not the greatest. They were all alike, they didn't draw the eye, didn't tempt me to grab it. In the past, handles were to be used only to open cabinets and drawers, to be comfortable and unobtrusive. Because once everything in Polish homes was the same.
Fortunately, these times are a thing of the past and even such a small thing as a kitchen furniture handle can impress with its design and attract attention, simply delight the eye, emphasize the character of the interior and its owners.
Manufacturers are currently outdoing each other in creating various furniture handles – replacing them is the cheapest and fastest way to facelift a house or individual rooms. This small detail can change any interior and give it a specific style.
Colorful knobs and handles for kitchen furniture, of various designs and colors, can be found in handicraft stores – here, however, we may be surprised by their price – sometimes even several dozen zlotys for one piece. We will certainly find them in chain stores with furniture, but here the choice is not always large and there is a risk that our neighbor or friend will have the same handles in his kitchen. It is definitely worth looking for them in stores with oriental products. In addition to the affordable price: from a few to a dozen zlotys, we can find here a wide variety of colors and patterns, often unique. And this is what we mean?
What handles for kitchen furniture? It depends on what style you choose
Thanks to the handles for kitchen and living room furniture, you can give the same character to the entire interior or to each room different. It all depends only on your imagination and needs.
Where can we find the accumulation of handles in the apartment?
The kitchen is a place where the whole family gathers, it is here that the heart of the house usually beats, even if it is only a few meters away. Sometimes replacing old, ugly and impractical handles for kitchen furniture can not only change its interior, but also make our lives easier. Because nothing irritates us more than an unstable grip or one that we keep hitting and hooking on.
Kitchen furniture handles will add character to your kitchen
If your kitchen has been "bland" so far, you can give it style by changing only the handles. It is up to you what kind of kitchen cupboard handles furniture you will use.
Do you like the Provencal style? Look for knobs in pastel colors: green, yellow, blue, delicately decorated, for example, with floral motifs. Additionally, you can paint old furniture a bright color, aging it a bit or rubbing it.
Do you choose a more vintage style? This is where you can go crazy, because this style is not afraid of combining things that may not fit together. You can apply shabby chic handles to old (or distressed) furniture: old gold, patina, wooden or ceramic.
In a modern kitchen (as long as milling in the fronts of furniture does not play the role of handles here), focus on minimalism, kitchen cupboard handles rather in one form, for example geometric and in the same color. Here we apply the principle of "the less the better".
Old furniture with a new twist – try it!
In Polish homes, we are currently moving away from furniture in one style, wall units made of the same wood or material, in the same color. It has become fashionable to combine styles, break modern interiors, for example with a retro chest of drawers, a vintage table or a bookcase straight from the People's Republic of Poland. Old, abandoned furniture now travels from basements and attics to living rooms. Often, however, such gems are tarnished by time and a solid renovation is necessary. Sometimes, however, just dusting is enough and the furniture shines like in the old days. And sometimes it only takes a moment and replacing them with new, room furniture handles gives them a new glow.
The choice of knobs and handles for room furniture is really large, but you need to think again first what effect you want to achieve in the interior.
Handles for room furniture – what effect wills you choose?
If you dream about a glamour style – nothing simpler, just reach for effective, beautifully shimmering crystal knobs. They will also work well when we want to add a touch of romanticism, e.g. in a teenager's room, and also when we intend to refresh antique furniture.
If it is to be modern – let's choose a simple, geometric form of handles for room furniture. It is often wood or an imitation of concrete, the colors: white, black and gold.
Cheerful and colorful oriental-style kitchen cupboard handles made of mother-of-pearl, often decorated with gold or silver, are also popular. Here we can play with colors and, for example, assign a knob of a different color to each drawer in a chest of drawers. Such solutions are perfect for children's rooms. You just have to remember to check if they are solidly made and well screwed, so as not to expose our toddler to danger.
Metal, black, steel or brass-colored handles that will emphasize the industrial character of the rooms will be perfect for a loft, austere interior.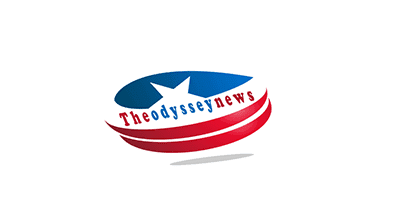 Difference Between Objective and Subjective
The human being from his conception is absorbing characteristics of his environment, which little by little incorporates his personality and creates his particular way of seeing the world. Now, being man a construct of the society in which he develops, he acts according to his beliefs, culture and values ​​of his locality, but also his reasoning leads him to discern between his feelings and reality. It is there where the objective and the subjective fit in, to differentiate between what it is and the perception one has about it.
What is Target?
The word objective has several meanings, and it is that an objective can be related to a purpose or a goal to be achieved, after drawing up an action plan that contains activities that guide the steps to follow towards achieving the initial purpose.
It is very common to find the objectives in the academic field, in research projects, in business strategies and even in the military field, where an end is marked from the beginning, and the forms, procedures and resources are designed to obtain the results. expected. objectief subjectief It should be noted that success or failure will depend on the ability to anticipate, plan and react to eventualities that may arise along the way, which will allow you to adapt without losing the objective.
On the other hand, we also refer to objective when a person makes a judgment or acts without being influenced by personal feelings, values ​​or beliefs, but maintains a neutral, impartial and fair position. This is also known as objectivity.
For science, one of the fundamental principles is to be objective, since this gives the studies carried out a universal validity, being a faithful representation of reality, without being altered by the subject's own perception. For this reason, for knowledge to be considered objective, it must be devoid of moral, religious, and cultural values.
Objectivity is not only achieved in the field of research, since it is necessary in areas such as medicine, judicial entities, journalism, sports arbitration, to name a few. And it is that to exercise any of the previous branches with ethics and responsibility, the ideology or the feeling of the person cannot be involved, since this distorts the events according to their particular way of seeing them.
What is Subjective?
The subjective term refers to the way in which an individual perceives things from their own conception of the world, considering feelings, emotions, beliefs, ideology and culture. Therefore, the judgments issued from the subjectivity of a person reflect their own reality, but not reality itself.
Subjectivity is related to the way of thinking of those who give their opinion, so their way of conceiving a fact can be very different from the way in which the same fact is appreciated by another person. An example of this may be the concept of beauty, which varies according to each person, because what is considered beautiful by some, others may describe as intolerable.
It is for this reason that subjectivity does not have a universal character, since the conclusions obtained are relative. In the same way, the subjective is not verifiable or auditable, since it obeys the very particular motivations of each person. Sociology points out that subjectivity is conditioned in society by historical, political and cultural circumstances, which define the interaction between subjects based on the principles and values ​​of that community.
Therefore, subjectivity is part of each individual being a characteristic of the human being, and it is that thanks to their ability to reason, each lived experience is interpreted consciously or unconsciously and leads them to have a conception about the world from their private construction. This construct cannot be generalized, since it obeys exclusively to an individual, but that does not detract from the value that this reality has for him.
In the labor field, it is possible to find areas in which subjectivity predominates as fundamental characteristics in the people who exercise it, such as education, psychology, music, artistic works such as painting, drawing, writing literary texts. (Poetry, stories, novels,), among others. And it is that that subjective human contribution is required to be able to fully develop these activities.
Difference Between Objective and Subjective
The objective refers to reality as it is, while the subjective expresses the way in which the individual perceives reality.
Subjectivity is related to feelings, beliefs, values ​​and experiences. On the other hand, objectivity has to do with impartiality and neutrality.
Being objective, the arguments have universal validity. Unlike the subjective, whose opinion cannot be generalized.
Science considers as one of its fundamental principles to be objective, contrary to the subjective, which detracts from it.
Areas such as research, medicine, justice and journalism are characterized by their objectivity. On the other hand, the field of sociology, arts and education have a subjective character for their realization.
Subjectivity is part of the human condition, so it can be complex to exclude one's own perception of the facts in an objective judgement.
Difference Between Objective and Subjective
There are a number of philosophical questions, related to the questions of objectivity and subjectivity of a statement, judgment, information, point of view or anything else. A statement is said to be objective when it is based on facts, and is easily proven and impossible to deny.
Although in the absence of facts about a matter, then the statement becomes subjective, as the speaker presents his or her opinion, which is always biased. Subjective perspective is based on personal feelings, likes, interests, dislikes, and the like. Therefore, the real difference between objective and subjective information lies in fact and opinion.
Goal Definition
Objective refers to an unbiased and balanced statement that represents facts about something. The statement is not colored by the speaker's past experiences, prejudices, perceptions, desires, or knowledge. Therefore, they are independent and external to the mind of the specific person.
Because the information is entirely factual, it can be observed, quantified, and demonstrated. It can be counted, described and imitated. It presents the complete truth and is free from individual influences, making it useful for rational decision-making.
Definition of subjective
Subjective means those ideas or statements that are dominated by the speaker's personal feelings, opinion, and preferences. It is an interpretation of truth or reality, from the speaker's angle, that informs and affects people's judgment and is always biased. It can be a belief, opinion, rumor, assumption, suspicion, which is influenced by the speaker's point of view.
A subjective point of view is characterized by the specific person's past experiences, knowledge, perceptions, understanding, and desires. These statements are based solely on the ideas or opinions of the person making them, as there is no universal truth.
Key objective and subjective differences.
The fundamental differences between objective and subjective are discussed in the following points:
A neutral statement, which is completely true and factual, unbiased and balanced, is objective. Subjective means something that does not show a clear picture or is simply one person's perspective or expression of opinion.
An objective statement is based on facts and observations. On the other hand, a subjective statement is based on assumptions, beliefs, opinions, and influences of personal emotions and feelings.
Objective information is demonstrable, measurable and observable. In contrast, subjective information is relative to the subject, that is, the person who performs it.
The goal statement can be checked and verified. Unlike subjective statements or a series of balanced opinions, they cannot be verified or verified.
When information is objective, it remains the same, regardless of the person reporting it. Conversely, a subjective statement differs from one individual to another.
An objective statement is appropriate for decision making, which is not the case with a subjective statement.
You can find the objective statement in hard science, textbooks, and encyclopedias, but a subjective statement is used in blogs, biographies, and social media comments.
conclusion
At the end of the discussion, objective information is that which produces the complete truth, that is, presents a story from all angles in a systematic way. It is a fact, which is demonstrably true. Rather, subjective information is colored by the character of the person providing it. It is a great interpretation or analysis of the facts based on personal beliefs, opinions, perspectives, feelings, etc.
I'm a professional Web and graphic designer with 5 years of experience in developing web design skills.