'Hamilton' team responds to Texas church's unauthorized performance
A Texas church performed "Hamilton" this weekend, but the team behind the Tony-award-winning production says it shouldn't have happened.
"'Hamilton' does not grant amateur or professional licenses for any stage productions and did not grant one to The Door Church," Shane Marshall Brown, a spokesperson for "Hamilton," said in a statement to CNN on Monday.
Officials behind the musical were not aware of the "unauthorized staging" until the day after the church's first of two scheduled performances and sent a cease-and-desist letter, the spokesperson added.
The Door, a church in McAllen, a town in South Texas, was allowed to continue with its planned second performance, with conditions, among them that the show would not be live streamed, recorded or shared on social media in photo or video form, according to the statement.
The Door
 performed "Hamilton" on Aug. 5 and 6 with edited content that included lyrical references to Jesus and Christianity throughout, according to 
footage
 of the production shared on social media. A sermon reportedly delivered to the audience also compared homosexuality to drug addiction, according to video.
In an additional statement provided to CNN late Monday, the spokesperson said they were not aware "of the extensive changes to the show or that there would be a sermon at the end" when they allowed Saturday's performance to move forward.
"We have reserved all of our rights and are considering how to proceed based upon what we've learned," the spokesperson's statement said. "The Hamilton family stands for tolerance, compassion, inclusivity and certainly LGBTQ+ rights. We are in the process of reviewing the unauthorized changes made to the script to determine further action."
CNN's attempts to reach The Door for comment over the weekend and on Monday have gone unanswered.
Lin-Manuel Miranda's Tony, Grammy and Emmy-winning smash retells the tale of the "10-dollar founding father" Alexander Hamilton and his contemporaries with a cast mostly comprised of people of color.
It won both the Pulitzer Prize for drama and the Tony for best musical, and its producers have launched productions on Broadway, in Chicago and in San Francisco, among other cities, not counting its multiple touring companies. It is not available for licensing to theater companies.
Per copyright law, churches do have an exemption that allows them to perform copyrighted music during religious services but that exemption does not allow for streaming or distribution of those performances and does not extend to any other public performances outside of service.
Much of the footage from the church's first "Hamilton" performance was scrubbed from The Door's social media accounts, per the production's cease-and-desist request. But some clips were preserved online and shared by Hemant Mehta, a writer and atheist advocate.
In one clip, a character appears to read from the Bible while Hamilton is in crisis. The character tells him that "God is the only one that can help you right now."
In another clip, an actor playing Eliza Schuyler sings "My hope is in Jesus. If you could just give him a chance today, that would be enough."
Other footage shared by Mehta reportedly shows The Door pastor Victor Lopez addressing the audience on stage, with "Hamilton" sets behind him, and he says: "Maybe you struggle with alcohol, with drugs, homosexuality. Maybe you struggle with other things in life, your finances, whatever, relationships — God can help you tonight."
"Hamilton" creator Lin-Manuel Miranda is a staunch supporter of the LGBTQ+ community and famously used his 2016 Tony Awards acceptance speech to read a sonnet that addressed the shooting at Pulse, a gay nightclub in Orlando, that killed 50 people hours before the award show.
Miranda has not individually commented on the unauthorized production.
CNN has attempted to reach Lopez for comment.
Some arts critics who weren't attached to "Hamilton" took issue with the McAllen church's unauthorized production and the changes to its
text
.
Howard Sherman, an arts administrator and writer who was one of the first users to widely share news of the production, said the rights of the artists behind "Hamilton" had been violated.
"The work of Lin Manuel [sic], Tommy Kail, Alex Lacamoire, Andy Blankenbuehler, David Korins and others cannot be taken for free or manipulated to send other
messages
," he wrote. "I respect all faiths, but I cannot respect The Door McAllen for stealing material to serve their own
purposes
."
The statement from the spokesperson for "Hamilton" thanked the show's "devoted fans" for "bringing this to our
attention
."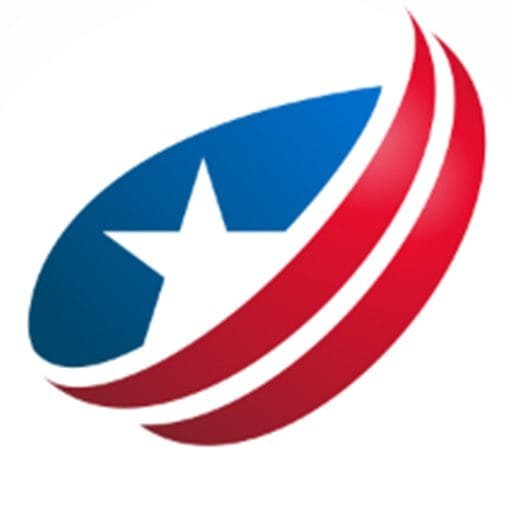 Odyssey has been the lead content writer and content marketer. He has vast experience in the field of writing. His SEO strategies help businesses to gain maximum traffic and success.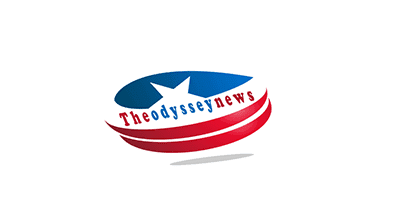 "There's A Story To Be Told There": More Bridgerton Spinoffs Teased By Shonda Rhimes
Shonda Rhimes teases more Bridgerton spinoffs that could come after Queen Charlotte, pointing towards her interest in exploring one character.
Queen Charlotte creator Shonda Rhimes discusses more spinoffs, previewing the possible future of the Bridgerton franchise. Having recently debuted on Netflix with India Amarteifio in the title role, Queen Charlotte focuses on the character's younger years and tracks her rise to power. The historical drama, which garnered positive reviews, and consists of six episodes, has already led to speculation and discussion about where the show's broader universe could go next.
Rhimes, who is an executive producer on the original Bridgerton series, was asked by IMDb about who else from Queen Charlotte's cast might get the spinoff treatment. In her response, Rhimes talks about Lady Danbury (Adjoa Andoh) and discusses her interest in the character, as well as feeling a young Violet would be "fascinating" to explore. See what Rhimes said below:
I wasn't necessarily thinking about this as a Bridgerton spinoff when I started telling the story just because Queen Charlotte is so singular. But I also included the stories of Lady Danbury. And you get to meet a young Violet. And I think Violet is fascinating. And there's a story to be told there.
Queen Charlotte's Success Makes More Brigerton Spinoffs Likely
In the first few days of its release, Queen Charlotte has been dominant, accumulating nearly 149 million hours, landing it on the top of Netflix's charts for the week of May 1-7. In terms of total views, which Netflix calculates through dividing the hours viewed by total runtime, the show has 22 million views. Although it's still early in the run of Queen Charlotte, the signs are promising.
Although somewhat obscured by its approach of releasing droves of new movies and shows each month, Netflix is very interested in expanding on its popular titles. There have already been attempts to broaden out Squid Game with a reality show, and Stranger Things with an animated series. Bridgerton, then, could lend itself more naturally to continuations that shift the focus to the origins of different fan favorites.
Rhimes has become one of the most successful and recognizable names for her ability to pinpoint interesting stories, whether it was soaping up the medical drama genre with Grey's Anatomy or lending her cache as a producer to bring Viola Davis to television with How to Get Away with Murder. She's done the same with Bridgerton for Netflix, and after Queen Charlotte's complex ending, it sounds like there are several intriguing possibilities.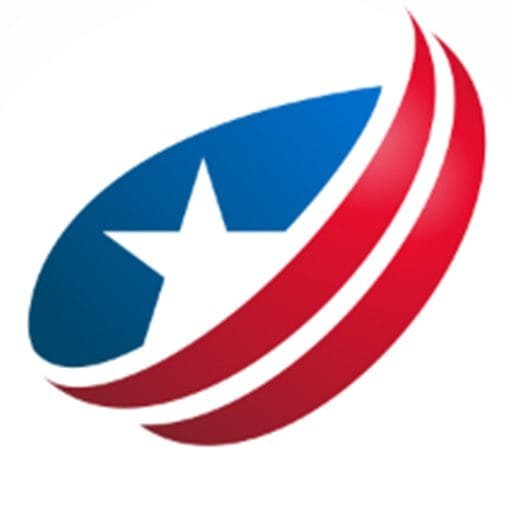 Odyssey has been the lead content writer and content marketer. He has vast experience in the field of writing. His SEO strategies help businesses to gain maximum traffic and success.
Shonda Rhimes On The Differences Between Working On ABC Versus Netflix; Reveals If Fans Affect Storytelling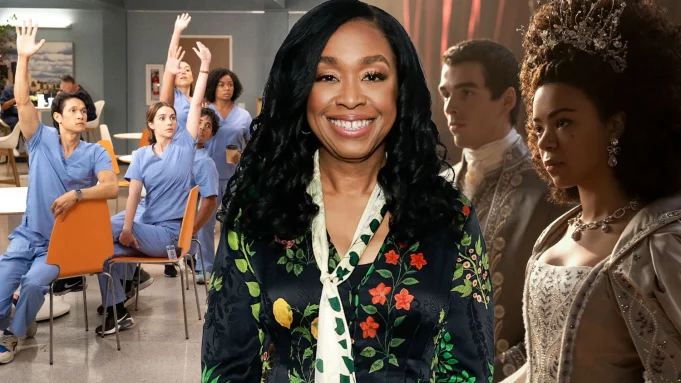 Shonda Rhimes, the creator of Grey's Anatomy and Queen Charlotte: A Bridgerton Story, is opening up about the differences between working for a network like ABC and a streaming platform like Netflix.
"They're completely different engines," Rhimes told Vulture in an interview. "ABC was a very powerful, very storied institution. There's a ton of bureaucracy. The process was you get answered 'no' initially and then you have to find your way."
Rhimes continued, "Even getting Scandal to start what was live-tweeting, they were like, 'Why would anybody do that? No.' And then they came around to a 'yes,' but we just did it on our own until they saw it. We accomplished a lot in terms of exploring a woman's right to choose, stuff I thought was just storytelling but turned out to be a real sort of quiet battle on my part to make happen on TV."
The Shondaland production company founder signed a multi-million deal with Netflix back in 2017, which she extended in 2021 to cover films, gaming and VR content, in addition to TV. As opposed to network television, Rhimes said that "Netflix was a baby in this business" when she started working with them.
"They start with 'yes' and then figure out how to make something happen. And the attitude of a place that says 'yes' has a lot to do with your enthusiasm for doing the projects," she added.
In terms of budget between the two, Rhimes said she "was so obsessed with Netflix in the beginning" was because someone told her that The Crown had a budget of $12 million per episode.
"I just couldn't get over it. That is so much money. Think about what you could do with a much bigger playground," Rhimes said.
Most of the shows that Rhimes has created drive conversations on social media and with a vocal fan base suggesting ideas of what the characters should do next, things could get tricky. However, the producer and writer doesn't let fans dictate her creative decisions.
"I think I'm pretty famous for being a person who says I don't pay attention to fans," she revealed. "I don't mean that in a bad way; I mean, the only way I know how to tell a story is to sort of be its keeper, and I therefore can't take in all the outside influences from people's reactions to the story. It doesn't help me in figuring out a way to be creative in my job."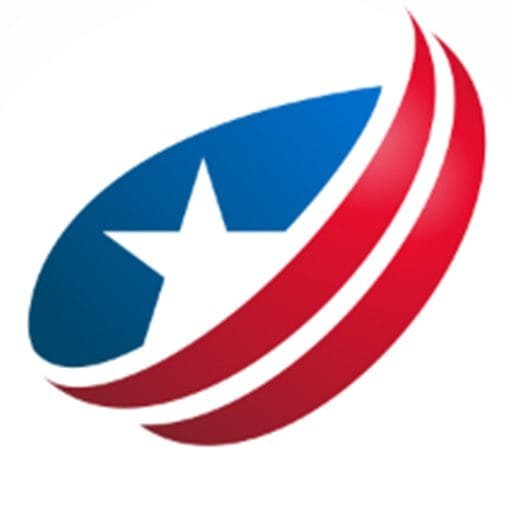 Odyssey has been the lead content writer and content marketer. He has vast experience in the field of writing. His SEO strategies help businesses to gain maximum traffic and success.
'Ghosts' Star Danielle Pinnock Renews Vows in 'Do-Over' Wedding After Getting Married in a Hospital ICU
The actress and her husband Jack Wallace first tied the knot 10 years ago in a hospital ICU, shortly after her mother suffered a stroke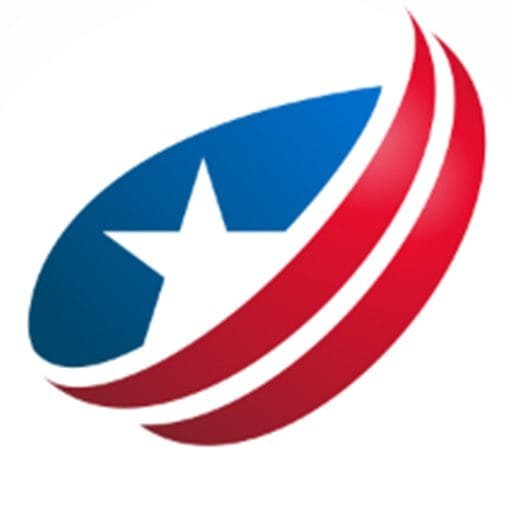 Odyssey has been the lead content writer and content marketer. He has vast experience in the field of writing. His SEO strategies help businesses to gain maximum traffic and success.