GOP governors sent buses of migrants to D.C. and NYC — with no plan for what's next
For months now, the governors of Texas and Arizona have been sending charter buses full of migrants and refugees to Washington, D.C.'s Union Station, just a few blocks from the Capitol building.
When they disembark, they find neither the local nor federal government there to meet them.
Texas Gov. Greg Abbott says he started sending the buses to D.C. because the Biden administration attempted to lift the pandemic-era emergency Title 42 order that allowed the U.S. to deny migrants entry.
According to Abbott's office, more than 6,100 migrants have been bused to D.C. from Texas alone. They arrive six days a week, as early as 6 a.m. and as late as 11 p.m. — sometimes multiple buses each day.
"In addition to Washington, D.C., New York City is the ideal destination for these migrants, who can receive the abundance of city services and housing that Mayor Eric Adams has boasted about within the sanctuary city," Abbott wrote in a statement. "I hope he follows through on his promise of welcoming all migrants with open arms so that our overrun and overwhelmed border towns can find relief."
D.C. Mayor Muriel Bowser says this is a federal issue that demands a federal answer. She and other local government officials secured a FEMA grant in June for an international nonprofit to offer emergency services to migrants.
So far, only local volunteers and nonprofit staff have greeted these buses at Union Station. Abel Nuñez is head of CARECEN, the Central American Resource Center, which stepped in to help people being bussed to D.C. when this all started.
"It was really crazy because they were just leaving them on the street," said Nuñez, who first showed up at the station on April 16 after getting a tip from the D.C. Mayor's Office on Latino Affairs that a bus was on its way.
"We knew it was on its way so we were there since 5 a.m. just waiting for them along with mutual aid organizations," he said, adding that the first bus didn't arrive till 8 a.m. "And it was incredible how shell-shocked these people were coming out of the buses."
The organization soon learned that the migrants had been let out of immigration detention centers at the border and spent very little time — sometimes less than a day — at a shelter or nonprofit at the border before being put on the bus for a 36-hour journey.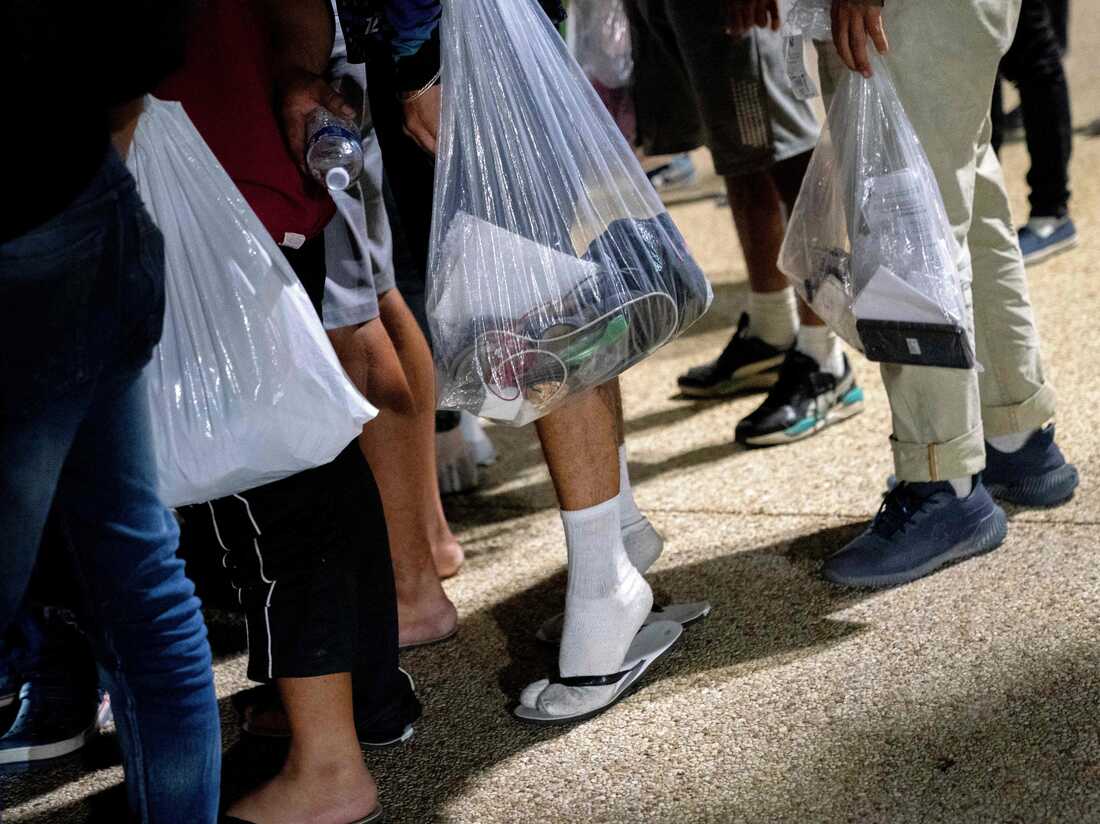 Last week, Mayor Bowser requested that the federal government deploy D.C.'s National Guard to support the nonprofit staff helping migrants.
The federal government would have to call up the D.C. National Guard because the district isn't a state, but it has not done so. Additionally, some volunteers disagree with what they call a "militarized response" to the humanitarian crisis.
"The governor of Texas has pushed the respite work up to D.C. We're not a border town so we are not used to doing this type of work," Nuñez said. His organization has been helping migrants getting off the bus with meals, hygiene kits and a safe place to rest.
"For them, it was just a free ride," Nuñez said. "They didn't really have any other options and were offered a bus to the East Coast — Washington, D.C. — which some of them understood was closer to their final destination … so they were happy."
But he added that with only local volunteers and nonprofit staff greeting the buses, and with no government support to greet them, the migrants were confused at the disorder that they found once they got to D.C.
"We have to recognize that the immigrants coming in were primarily from Venezuela, Nicaragua, Cuba… some folks from Central Africa … so they had [final] destinations such as Miami, New Jersey, New York or Tennessee [in mind]," Nuñez said.
"We need a place where we can receive them, give them a meal, and actually help them plan their next step. Even if that means staying in the D.C. area."
CARECEN has helped send some of the migrants to California or Texas, or wherever they have family or friends that can receive them. Still, aid volunteers say that about 10-15% of those who are dropped off by these buses have decided to stay in D.C. indefinitely.
One couple from Venezuela stayed at a volunteer's home with their four children until their flight to Florida.
"Over there in Texas, when we were in the refugee camp, it was tougher because on the border there are military, so they treat the people like militants," said Ronald, the husband. "I felt that we were in a better place. If we didn't have her family I told her that we would stay here. We would stay in Washington."
Critics — including some Republican state and local officials — have called Abbott's plan to bus migrants to D.C. "political theater". Still, Arizona Gov. Doug Ducey joined Texas and started busing migrants to the nation's capital in May.
"I felt that he truly wanted to get a media hit out of this," said Nuñez of Abbott's move. "And that eventually two or three weeks later when everything would die down, he would stop doing it."
When that didn't happen, Nuñez said the community stepped in.
"I think this is an example where the local community rose up and said, 'No, we are not going to have chaos in our city, we are going to be in solidarity with the people that are on the buses and help them to the best of our ability,'" Nuñez said. "Now we're reaching our limit on that."
But he added that resources from the city or from the federal government and other municipalities could really help. "I think we can do an amazing job of demonstrating to this nation what it is to really integrate newcomers into our communities."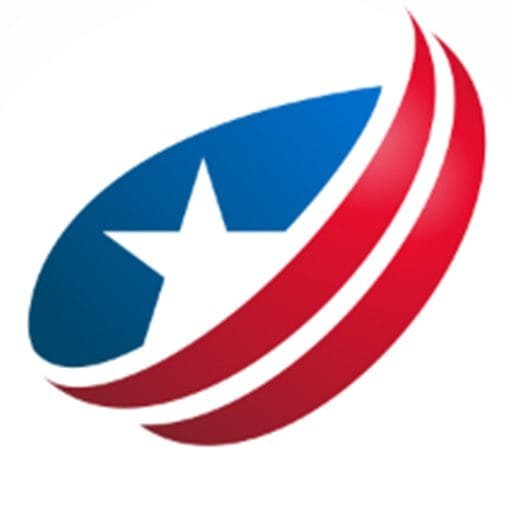 Odyssey has been the lead content writer and content marketer. He has vast experience in the field of writing. His SEO strategies help businesses to gain maximum traffic and success.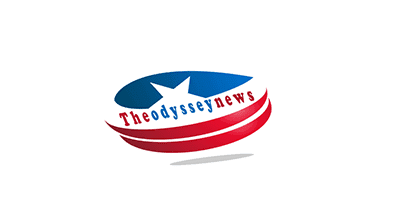 Violent Typhoon Mawar sets sights on Philippines, Taiwan and Japan after blow to Guam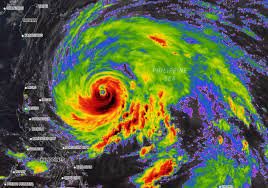 The powerhouse typhoon is the equivalent of a very strong Category 4 hurricane as it approaches the northernmost island of the Philippines before turning to the north, continuing its damaging path.
Japan says scrambled fighter jets after Russian planes spotted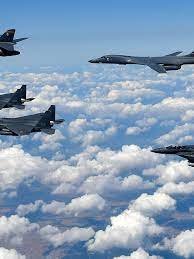 The country's defence ministry says Russian 'intelligence-gathering' aircraft spotted near its coasts along the Pacific Ocean and Sea of Japan.
Japan scrambled fighter jets after spotting Russian "intelligence-gathering" aircraft off its coasts along the Pacific Ocean and Sea of Japan on Thursday, the country's defence ministry has said.
One Russian aircraft travelled from Japan's north down along part of its west coast, while the other took a similar route along the opposite coast and returned the same way, the Joint Staff office run under the defence ministry said in a brief statement.
"In response, fighters of the Air Self-Defence Force's Northern Air Force and other units were scrambled," it added.
There was no further information on the incident, which comes days after Japan hosted Ukrainian President Volodymyr Zelenskyy at the summit of Group of Seven (G7) – a grouping of rich nations – in Hiroshima city.
Japan has joined Western allies in sanctioning Moscow over its February 2022 invasion of Ukraine, and has warned of the threat posed by Russia.
Its latest security document, which once called for enhanced ties and cooperation with Russia, now warns that Moscow's military posturing in Asia and cooperation with China are "a strong security concern".
Last May, Chinese and Russian military jets carried out joint flights near Japan immediately after a meeting of the United States-led Quad grouping in Tokyo. India and Australia are other members of Quad.
And more recently, Moscow has carried out military exercises, including test-firing missiles, in the Sea of Japan.
Russia considers Japan to be a "hostile" country – a designation it shares with all European Union countries, the US and its allies, including the United Kingdom and Australia.
Tokyo had complex relations with Moscow before the invasion of Ukraine in February, and the two sides have yet to sign a post-World War II peace treaty.
Attempts to do so have been hampered by a long-running dispute over islands controlled by Russia, which calls them the Kurils.
France bans short-haul flights to cut carbon emissions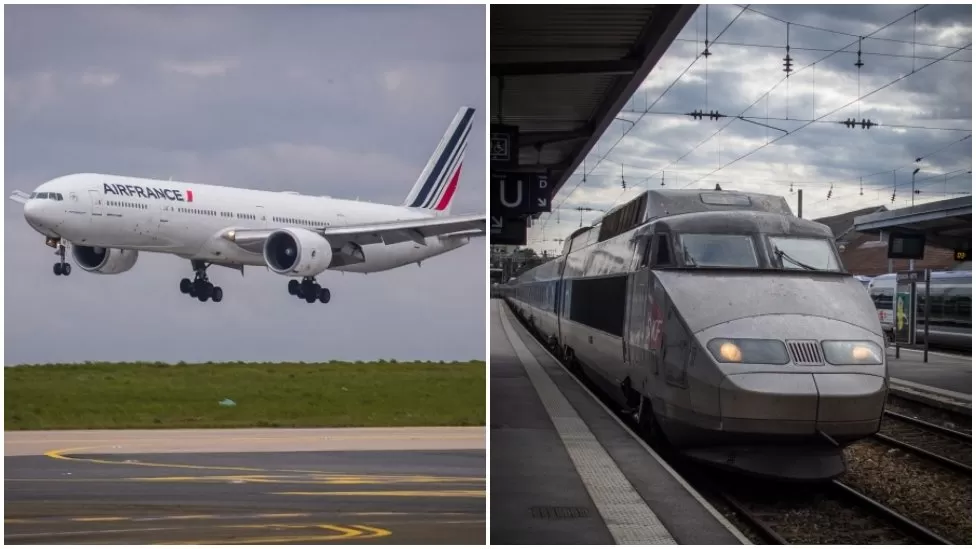 France has banned domestic short-haul flights where train alternatives exist, in a bid to cut carbon emissions.
The law came into force two years after lawmakers had voted to end routes where the same journey could be made by train in under two-and-a-half hours.
The ban all but rules out air travel between Paris and cities including Nantes, Lyon and Bordeaux, while connecting flights are unaffected.
Critics have described the latest measures as "symbolic bans".
Laurent Donceel, interim head of industry group Airlines for Europe (A4E), told the AFP news agency that "banning these trips will only have minimal effects" on CO2 output.
He added that governments should instead support "real and significant solutions" to the issue.
Airlines around the world have been severely hit by the coronavirus pandemic, with website Flightradar24 reporting that the number of flights last year was down almost 42% from 2019.
The French government had faced calls to introduce even stricter rules.
France's Citizens' Convention on Climate, which was created by President Emmanuel Macron in 2019 and included 150 members of the public, had proposed scrapping plane journeys where train journeys of under four hours existed.
But this was reduced to two-and-a-half hours after objections from some regions, as well as the airline Air France-KLM.
French consumer group UFC-Que Choisir had earlier called on lawmakers to retain the four-hour limit.
"On average, the plane emits 77 times more CO2 per passenger than the train on these routes, even though the train is cheaper and the time lost is limited to 40 minutes," it said.
It also called for "safeguards that [French national railway] SNCF will not seize the opportunity to artificially inflate its prices or degrade the quality of rail service".
I am an experienced financial analyst & writer who is well known for his ability to foretell market trends as well.