GOP governors sent buses of migrants to D.C. and NYC — with no plan for what's next
For months now, the governors of Texas and Arizona have been sending charter buses full of migrants and refugees to Washington, D.C.'s Union Station, just a few blocks from the Capitol building.
When they disembark, they find neither the local nor federal government there to meet them.
Texas Gov. Greg Abbott says he started sending the buses to D.C. because the Biden administration attempted to lift the pandemic-era emergency Title 42 order that allowed the U.S. to deny migrants entry.
According to Abbott's office, more than 6,100 migrants have been bused to D.C. from Texas alone. They arrive six days a week, as early as 6 a.m. and as late as 11 p.m. — sometimes multiple buses each day.
"In addition to Washington, D.C., New York City is the ideal destination for these migrants, who can receive the abundance of city services and housing that Mayor Eric Adams has boasted about within the sanctuary city," Abbott wrote in a statement. "I hope he follows through on his promise of welcoming all migrants with open arms so that our overrun and overwhelmed border towns can find relief."
D.C. Mayor Muriel Bowser says this is a federal issue that demands a federal answer. She and other local government officials secured a FEMA grant in June for an international nonprofit to offer emergency services to migrants.
So far, only local volunteers and nonprofit staff have greeted these buses at Union Station. Abel Nuñez is head of CARECEN, the Central American Resource Center, which stepped in to help people being bussed to D.C. when this all started.
"It was really crazy because they were just leaving them on the street," said Nuñez, who first showed up at the station on April 16 after getting a tip from the D.C. Mayor's Office on Latino Affairs that a bus was on its way.
"We knew it was on its way so we were there since 5 a.m. just waiting for them along with mutual aid organizations," he said, adding that the first bus didn't arrive till 8 a.m. "And it was incredible how shell-shocked these people were coming out of the buses."
The organization soon learned that the migrants had been let out of immigration detention centers at the border and spent very little time — sometimes less than a day — at a shelter or nonprofit at the border before being put on the bus for a 36-hour journey.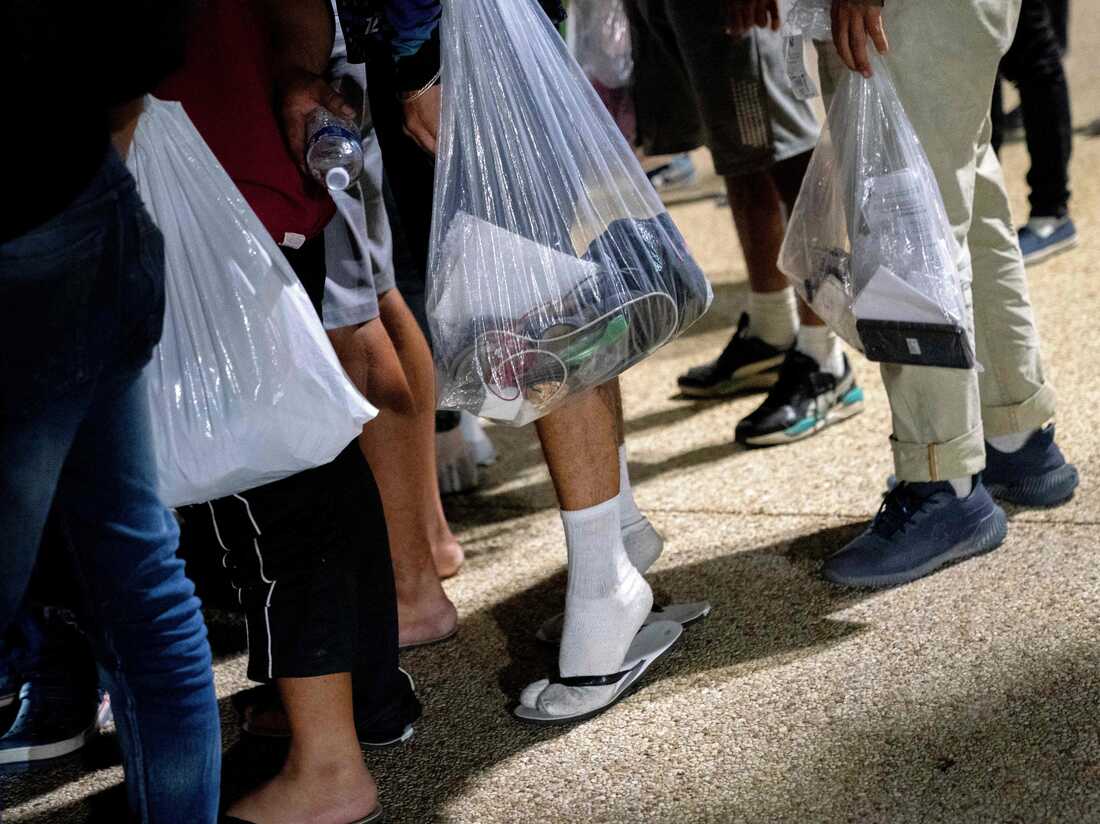 Last week, Mayor Bowser requested that the federal government deploy D.C.'s National Guard to support the nonprofit staff helping migrants.
The federal government would have to call up the D.C. National Guard because the district isn't a state, but it has not done so. Additionally, some volunteers disagree with what they call a "militarized response" to the humanitarian crisis.
"The governor of Texas has pushed the respite work up to D.C. We're not a border town so we are not used to doing this type of work," Nuñez said. His organization has been helping migrants getting off the bus with meals, hygiene kits and a safe place to rest.
"For them, it was just a free ride," Nuñez said. "They didn't really have any other options and were offered a bus to the East Coast — Washington, D.C. — which some of them understood was closer to their final destination … so they were happy."
But he added that with only local volunteers and nonprofit staff greeting the buses, and with no government support to greet them, the migrants were confused at the disorder that they found once they got to D.C.
"We have to recognize that the immigrants coming in were primarily from Venezuela, Nicaragua, Cuba… some folks from Central Africa … so they had [final] destinations such as Miami, New Jersey, New York or Tennessee [in mind]," Nuñez said.
"We need a place where we can receive them, give them a meal, and actually help them plan their next step. Even if that means staying in the D.C. area."
CARECEN has helped send some of the migrants to California or Texas, or wherever they have family or friends that can receive them. Still, aid volunteers say that about 10-15% of those who are dropped off by these buses have decided to stay in D.C. indefinitely.
One couple from Venezuela stayed at a volunteer's home with their four children until their flight to Florida.
"Over there in Texas, when we were in the refugee camp, it was tougher because on the border there are military, so they treat the people like militants," said Ronald, the husband. "I felt that we were in a better place. If we didn't have her family I told her that we would stay here. We would stay in Washington."
Critics — including some Republican state and local officials — have called Abbott's plan to bus migrants to D.C. "political theater". Still, Arizona Gov. Doug Ducey joined Texas and started busing migrants to the nation's capital in May.
"I felt that he truly wanted to get a media hit out of this," said Nuñez of Abbott's move. "And that eventually two or three weeks later when everything would die down, he would stop doing it."
When that didn't happen, Nuñez said the community stepped in.
"I think this is an example where the local community rose up and said, 'No, we are not going to have chaos in our city, we are going to be in solidarity with the people that are on the buses and help them to the best of our ability,'" Nuñez said. "Now we're reaching our limit on that."
But he added that resources from the city or from the federal government and other municipalities could really help. "I think we can do an amazing job of demonstrating to this nation what it is to really integrate newcomers into our communities."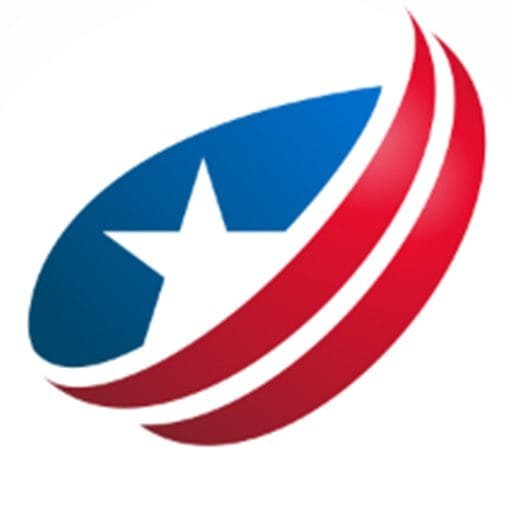 Odyssey has been the lead content writer and content marketer. He has vast experience in the field of writing. His SEO strategies help businesses to gain maximum traffic and success.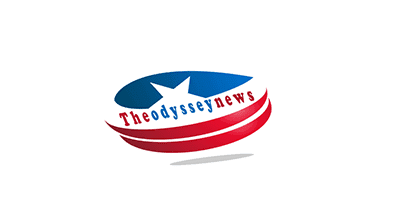 U.K. Live Updates: New Prime Minister to Be Announced Today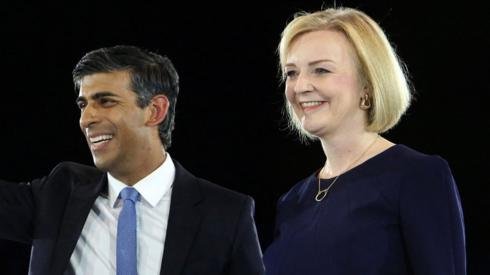 Liz Truss, the foreign secretary, is widely expected to prevail over Rishi Sunak, the former chancellor of the Exchequer, to become Britain's new leader, replacing Boris Johnson.
A prolonged leadership contest has come down to two sometimes bitter rivals.
LONDON — Britain will learn the identity of its new prime minister at around 12:30 p.m. on Monday (7:30 a.m. in New York), when the Conservative Party announces the results of a hard-fought contest to replace Boris Johnson. Liz Truss, the foreign secretary, remains the heavy favorite over her opponent, Rishi Sunak, a former chancellor of the Exchequer.
The announcement will end a prolonged, occasionally bitter leadership contest that unfolded against the backdrop of a gathering economic storm. Many Britons worry that their country is adrift, with neither of the two candidates offering adequate remedies for the multiple threats bearing down on it.
Rampant inflation, the specter of a deep recession, labor unrest, soaring energy bills and potential fuel shortages — all will confront the next occupant of Downing Street. Regardless of who emerges victorious, analysts predict a fraught tenure, with the new government likely coming under pressure to intervene massively in the economy to protect vulnerable families from energy price shocks.
The winner will become party leader immediately and prime minister on Tuesday, after a meeting with Queen Elizabeth II at her summer retreat, Balmoral Castle, in Scotland. The new prime minister will speak at Downing Street on Tuesday afternoon, before announcing a new cabinet and getting to work.
In addition to the economy, the new leader will have to heal a Conservative Party divided after Mr. Johnson's turbulent three years in office. He was drummed out of power by Conservative lawmakers, including Mr. Sunak, after a string of scandals but remains popular with the grass roots of the party, and some experts predict he could complicate the job of his successor by lobbing opinions from the sidelines. Many members regret his departure.
The unending scandals, and a perception of a government adrift since Mr. Johnson announced in July he would step down, have badly eroded the Conservative Party's support. The opposition Labour Party now leads the Tories in some opinion polls by the largest gap in almost a decade.
The new leader will also have to deal with a potentially treacherous global environment. Regardless of who wins, Britain is expected to continue Mr. Johnson's policy of robust support for Ukraine and its president, Volodymyr Zelensky. Ms. Truss has been a harsh critic of Russian aggression. She would be expected to visit the Ukrainian capital, Kyiv, soon after taking office.
Ms. Truss and Mr. Sunak have both vowed to push through legislation that would upend trade rules in Northern Ireland. The European Union has criticized the bill, saying it violates a treaty between London and Brussels. Analysts warn that without a settlement, the dispute could mushroom into a trade war.
Less than 1 percent of Britain's people voted on the new prime minister. Here's why.
It may come as a surprise, particularly to those less familiar with parliamentary systems of government, that the decision on Britain's new leader has been made by just a small (and not very representative) fraction of the country's 67 million people.
Around 160,000 people had the final say in choosing the new leader of the Conservative Party, and therefore the next prime minister. Here's what to know about those people, how the process played out and what happens next.
How did the leadership vote work?
Since Prime Minister Boris Johnson resigned while his party still holds an overall majority in Parliament, the Conservatives could decide on his successor through a party leadership contest.
The initial stages of a Conservative leadership race take place among the party's members of Parliament, from whom all the potential candidates are drawn. Each needed the nomination of 20 fellow lawmakers to reach the first ballot in July, a threshold met by eight of the 11 who sought to run.
Then Conservative lawmakers, through five rounds of voting, narrowed the candidates to two: Liz Truss and Rishi Sunak. After that, it was up to the rest of the party's dues-paying members to decide.
At the time of the last leadership election in 2019, 154,500 party members were eligible to vote. Now that number is estimated to be more than 160,000 — still less than 0.3 percent of Britain's population. Party members pay an annual subscription of 25 pounds, about $30, and have been voting by mail and online since early August. Voting closed at 5 p.m. on Friday.
Who got a say?
The Conservative Party does not release clear data on the makeup of its membership — even the number of members is not routinely published. But surveys offer a glimpse into just how unrepresentative those voting for this leader are of the broader population.
According to extensive demographic research from Mile End Institute at Queen Mary University of London, published in 2018, while members of all major parties in Britain are more likely than the average person to be male, older, middle-class and white, Conservative Party members skewed even more in that direction.
At the time of the research, an overwhelming majority were male (71 percent) and white (97 percent). About 44 percent were over 65. They also disproportionately represented one pocket of the country, with 54 percent living in London and the southeast of England, although this is in line with the other major British parties.
What happens next?
For the duration of Queen Elizabeth II's 70-year-reign, the monarch has held an audience with her incoming prime minister at Buckingham Palace, her primary residence in central London.
But this time around, the queen, now 96, will be met with both the outgoing and the incoming prime minister at Balmoral Castle in Scotland, where she is on her annual summer trip. This is the 15th prime minister of her long reign.
Typically, the departing prime minister would make a statement outside Downing Street and then take a final trip as leader to meet the queen and be formally dismissed from the role. The newly elected leader would then meet the queen before returning to 10 Downing Street and make a speech.
Instead, on Tuesday morning, Mr. Johnson will make a speech at Downing Street before traveling by plane to Balmoral to see the queen around midday. Directly after that meeting, the new leader will meet with the queen there and become prime minister, before returning to London to make a speech.
Liz Truss has offered tax cuts, but stayed quiet on efforts to tackle a mounting economic crisis.
BIRMINGHAM, England — In the race to replace Prime Minister Boris Johnson, Liz Truss, Britain's foreign secretary, has cemented her status as the odds-on favorite to become Britain's third female leader, after Margaret Thatcher and Theresa May.
Once a student activist for a smaller, centrist party, the Liberal Democrats, Ms. Truss, 47, campaigned for Britain to remain in the European Union during the 2016 Brexit referendum. But the Foreign Secretary has remade herself as a champion of Brexit causes, pursuing aggressive negotiations with the European Union over trade in Northern Ireland.
The Conservative Party leadership campaign, which will result in the naming of a new Prime Minister, has unfolded amid rapidly deepening economic turmoil. Household energy bills are spiking, inflation has soared into double digits, and the Bank of England warns of a prolonged recession.
However. despite spending a month on the campaign trail, Ms. Truss has offered very few clues about how she would confront a mounting economic crisis in Britain that many experts view as the gravest in a generation.
Instead, she has vowed to cut taxes, discard remaining European Union regulations and shrink the size of Britain's government — crowd-pleasing measures tailor-made for the members of the Conservative Party, who tend to be older, wealthier, and more right-wing than the party's voters, to say nothing of the broader British electorate.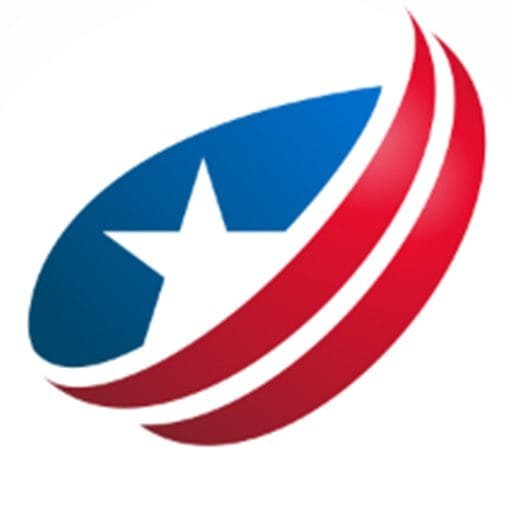 Odyssey has been the lead content writer and content marketer. He has vast experience in the field of writing. His SEO strategies help businesses to gain maximum traffic and success.