Getting a Visa to take your Partner to Australia
Australian Spouse Migration: Questions to Consider
A lot of Australians are now frequently travelling to different parts of the world now. Part of this process is meeting new people and experiencing life in a new country. Along the way you can also fall in love! Then, after some time together you and your partner may look at the options that you have for Australian Spouse Migration with your partner.
The process to get a partner visa for Australia can be very complex with a lot of different Visa types to choose from. One way that can make the process easier is to use an Immigration Agent who specialises in Australian Spouse Migration.
The Migration agent can take you through the various types of visas and recommend the best one for you. Also, they can also take you right through the whole process if you want them to.
So, what are the questions that you need to ask when looking to go back to Australia with your partner?
Your main considerations should be:
When do my partner and Myself need to be back in Australia?
This is an important question as it will decide the type of visa that you may wish to look at making.
If you need to be back relatively soon within the next few months then you may need to look at applying for a short-term visa or on shore in Australia. However, if you are looking at not needing to be back in Australia so soon then it may make more sense to apply for the Visa while in the UK.
What type of visa can we get?
The type of visa that you can get is an important factor as you may be limited by the Visa that you can get to take your partner back to Australia. This may be because of the time that you have spent together, the evidence that you can show for your relationship, the stage that your relationship is at, these are all factors that effect the type of visa that you can possibly get. An Immigration Agent can help you through these decisions.
Are we able to get the visa that we want?
Depending on the answers to some of the points made above, you may not be able to get the exact Visa you were looking for. In this case you may need to look at the different Visa types that can help you to Migrate to Australia
How long is it going to take to get the visa?
Depending on where the Visa is processed can have a big effect on the application timing as applications that are processed outside Australia are generally processed faster than applications that are processed inside Australia. If you are in an area that is a relatively low risk area such as the UK, then applications will be faster than high risk areas.
What sort of evidence do we need?
This is an important question as it will make up a lot of the case that you will put forward to the Australian Department of Home Affairs. To ensure you have the correct evidence, presented in the correct way, you may look to employ an Australian Spouse Migration agent.
What restrictions will we have?
Different Visas come with different restrictions, most spousal or Defacto Visas generally will not have a restriction on working. However, there may be restrictions on Health care, house purchases and other things that you will want to look at once in Australia.
Will it be permanent?
Depending on the Visa that you are issued with, Australian Spouse Migration candidates can enjoy a temporary or permanent class of Visa.
Generally, this will be dependent on the time you were living together with your Australian Spouse or permanent resident/eligible New Zealand Citizen. As well as if you have children with them, so If you have been living together for at least 3 years you can perhaps gain a permanent Visa.
This is reduced to 2 years if there is a child of the relationship.
Do we need to do Medical and Police checks up front?
This is a tricky question as the Medical and Police checks only last 12 months from the time that they are issued. So, it is probably best to talk to an Agent regarding this. Because it depends on recent Processing Times and incoming requests, the decisions on when to do the Medicals and Police complianceneeds some thought.
You would generally not do these prior to lodging an application though.
Conclusion
So, as you can see Australian Spouse Migration comes with many factors to consider. There are quite a few questions and things that you need to look at when you are going to be getting a partner Visa for Australia. To be sure that you get your visa you may look to employ the services of an Australian Immigration Agent. One of the best of these is Taylor Hampton Solicitors (Emigrate to Australia).
warning ….?…. Date May/08/2021…?complete your profile…..otherwise, odysseynews did not accept your article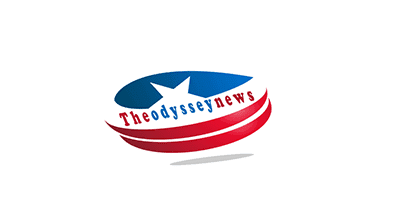 What can happen while missing the flight with Delta Airlines?
When you book flights with any airline, it's better to prepare yourself most of the time. On the other hand, check all the things that are quite necessary & try to pack all the things. But, somehow, there can be unfortunate incidences that you can miss the flight. So, you should know What happens if I miss my flight on Delta Airlines?
Overall the airways have left no stone unturned to make a comfortable journey for the passengers. It's among US major airlines & a great legacy carrier offering the passengers excellent services. However, if you have any concerns about the travel or the services, contact Delta Airline Customer Service. 
Do the passengers get charged for missing their flight?
If you go through the airline missed flight policy, it says in case the customers have missed the scheduled flights; then you can board the next scheduled flight on standby. There aren't any sort of charges you need to pay. 
How late it's allowed to board a flight with the major US airways?
Well, passengers are required to check in about 2 hrs before the departure at the airport, followed by check-in 30min before the departure & need to be at the gate 15 minutes before the scheduled departure.
What can happen if you, while booking your seats, &don't show up?
If you don't show up on the flight that you have booked, then the other flights with the same reservation get canceled. 
What are the consequences when you miss your flights with the airlines?
This is quite possible with any small or big airline that you choose to fly towards your favorite destinations. But, in the case of Delta, you need to associate with the customer representative & ask for a new ticket. 
Moreover, you can get the new tickets within 24 hrs of the scheduled departure. As the above things tell about What happens if I miss my flight on Delta Airlines?
Missed flight policy with the airlines :
While you book your seats, these things need to be sorted out in advance, so you may not face any problems at the main.
Below are the essential points that you need to go through :
As you missed your flight, head to the customer representative for the new tickets 

Now, if you don't want new tickets, the passengers are entitled to a refund & only for the refundable tickets. 

The passengers who don't owe a refundable ticket can go on a future journey with the airlines. 

You can also follow the two-hour policy, which says the new tickets can be booked for the carriers available within 2 hrs of the flight departure. 
Is there any sort of refund if you miss your flight?
If the passenger missed their flight, the airline does not need to pay any passenger bounded taxes. But as you have already paid these taxes, that comprise about 25% of your ticket prices.  
So, there is no way to get a refund from the airlines.
Conclusions:
The readers can read the entire blog & precisely know What happens if I miss my flight with the airline? However, Delta airlines español provides you with all the related to the affordable fares & last-minute deals while flying from Spain. 
you can follow me for updates on anything about traveling as well as exciting deals from all the big and small airlines.
Visit for more Details:
https://www.airtravelmart.com