Get more information about the top School in Meerut.
ABOUT BNG INTERNATIONAL SCHOOL
The School is located 1.5 kilometres from Jail Chungi Crossing along Kila-Parikshit Garh Road. One of our goals at BNG is to create a warm and friendly environment. Various specializations are available. This School's greatest strength is the quality of the relationships it empowers in the community and the sense of companionship it provides. This is the top english medium school in meerut. It combines traditional traditions with modern technology. The campus has been designed to provide the finest education facilities and other activities for overall development.
Our Vision
At CBSE School in Meerut, we strive to provide a positive learning environment that promotes a highly developed sense of citizenship among its members, including an unwavering faith in secularism, a commitment to the wellbeing of others and an enduring belief in integrity and honesty. Our mission is to produce individuals who are "Multidimensional" in their interests, who are keen to pursue knowledge with a broad perspective, who can think outside the box and who are "driven" to succeed in whatever endeavours they choose.
We seek to mould the talents of our students by providing them with the best teaching staff, top-notch equipment, intelligent classes, and most importantly, a firm but friendly hand to guide them towards success. Towards the future, we hope that all of our students can meet challenges that would never seem too big to achieve.
Mission Statement
We promise to provide each Student with unflinching mentorship and personalized care, and the best global achievements.
Facilities
Infrastructure
The BNG INTERNATIONAL SCHOOL persistently works to create a harmonious and safe environment. There are many green areas on the School's campus, with facilities that promote excellence across the board. To facilitate the learning and overall development of the child, the infrastructure has been designed appropriately. In addition to diverse laboratories like Physics, Chemistry, Biology, Technology, and Computer, there are also separate music rooms, art rooms, conference rooms, and playgrounds, including parking for two-wheelers and four-wheelers.
Every classroom in the school building is ventilated. Several building features make it safe and easy to access, including wide staircases and wide corridors. Students can return to classes more quickly with separate toilets for boys and girls and drinking water facilities on each floor. The entire School can be accommodated at once in the central courtyard.
E- Libary
There is an enormous number of stories, imaginations, and wonders available to us through books! Our children should be taught reading habits to enhance their development, exercise their brains, and sharpen their critical thinking skills. Our E-Library Programme helps to meticulously instil reading habits by encouraging their curiosity by exposing children to a wide range of genres. Each genre is offered in balance, allowing children to find their favourite. The child will be hooked to reading by following up with several exciting activities, fun sheets, narrations, bookmark making, poster making, and various competitions, which will allow them to express what they have learned critically.
SPORTS & GAMES
A significant part of the education process is the sports and games curriculum. Sport helps to develop character and teaches the importance of discipline. Taking these things into account, BNG comes up with different sports activities such as Cricket, Volleyball, Tai-Kwan-Do, Badminton, Chess, Table Tennis, etc., which instils the habit of Leadership, team spirit, and coordination in the students. Sports equipment is available for use throughout the School's well-equipped sports room.
A properly working mind lives in a properly functioning body. Our facilities for sports are excellent. Our sports faculty are enthusiastic and energetic. A basketball court constructed to Olympic standards has been built at the School.
Best CBSE School in Meerut encourage our students to practice hard & be able to compete in a committed and sporting manner. CBSE organizes Inter-School Tournaments & Zonal Cluster Meets in the following sports:
Cricket
Table Tennis
Skating
Karate
Basketball
Football
Volleyball
School Trips & Excursions
Students' interest in learning is reinforced by excursions, picnics, and field trips, which are part of the curriculum. The BNG frequently organizes such tours for students, whether they are local or far away.
Digital Classroom
We have fully integrated technology into our digital classrooms. To enhance student learning, we utilize educational apps and websites in our classrooms. Due to this, we see a dramatic increase in the performance of our students. The most visible aspects of this type of classroom are the technologies used. These include hardware, software, operating systems, and social media channels. Students and teachers can track student progress and showcase their work more efficiently in a digital classroom since technology enables easy access to learning resources and networks.
Library
Dreams are the seeds for change. There is no growth without a seed, and there is no progress without a dream."
In schools, libraries promote curiosity, innovation, and problem-solving. Libraries are a vital part of the School's cultural and social life. In addition to facilitating reading, cultural activities, knowledge building, deep thinking, and lively discussions, the school library is a site for research and scholarly gatherings. BNG emphasizes the importance of instilling reading habits in children as it adds value to life, exercises the brain, and enhances critical thinking skills.
A wide range of materials is available for students and staff in the library, such as books, magazines, newspapers, Encyclopaedias, inspirational books, course materials, biographies, etc. A research area with animation is being established within the School. Two times a week, students are taken to the reading room to access this wealth of knowledge. Reading in the library encourages students to develop independent learning skills and a love of reading.
Medical Care
In addition to providing emergency first aid and triage, the medical care services provide emergency first aid and triage, offer direct services to students with special needs, and provide health education and health counselling to all students, staff, and parents.
Co-Curricular Activities
The arts contribute to human understanding and accomplishments, just as reading, writing and arithmetic do. Music, dance, painting, and theatre are all critical elements of education.
Students, through extracurricular activities, learn social skills, intellectual skills, moral values and develop their personalities. The School includes athletics, cultural events, library activities, science lab activities, classroom activities, debates, competitions, creative arts, and meditation. These activities allow students to think creatively, enhance their social skills, develop their talents, and switch off and enjoy themselves.
SCHOOL BUS SERVICES
All parts of the Meerut city region will be served by school buses and vans. Attendants will accompany all vehicles. Each vehicle will be fitted with GPS tracking.
School Transport Rules
It is essential to create school bus routes that are convenient and demand-driven. In case of changes or necessary details, parents should consult with the School's transport in charge.

A student at this School is not permitted to go behind or under any bus parking on campus. In addition, students are not allowed to sit in parked buses during school hours.

Touching the instrument panel of a bus is strictly prohibited.

Within five minutes of the bus's scheduled arrival, students should be at the bus stop. Students must sit on the right side of the bus when it arrives.

Each Student receives a student's copy and a parent's copy of their identity card. Before boarding the bus and during the return trip, the Student must wear their copy of the receipt.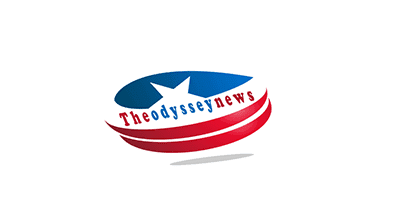 Difference Between Objective and Subjective
The human being from his conception is absorbing characteristics of his environment, which little by little incorporates his personality and creates his particular way of seeing the world. Now, being man a construct of the society in which he develops, he acts according to his beliefs, culture and values ​​of his locality, but also his reasoning leads him to discern between his feelings and reality. It is there where the objective and the subjective fit in, to differentiate between what it is and the perception one has about it.
What is Target?
The word objective has several meanings, and it is that an objective can be related to a purpose or a goal to be achieved, after drawing up an action plan that contains activities that guide the steps to follow towards achieving the initial purpose.
It is very common to find the objectives in the academic field, in research projects, in business strategies and even in the military field, where an end is marked from the beginning, and the forms, procedures and resources are designed to obtain the results. expected. objectief subjectief It should be noted that success or failure will depend on the ability to anticipate, plan and react to eventualities that may arise along the way, which will allow you to adapt without losing the objective.
On the other hand, we also refer to objective when a person makes a judgment or acts without being influenced by personal feelings, values ​​or beliefs, but maintains a neutral, impartial and fair position. This is also known as objectivity.
For science, one of the fundamental principles is to be objective, since this gives the studies carried out a universal validity, being a faithful representation of reality, without being altered by the subject's own perception. For this reason, for knowledge to be considered objective, it must be devoid of moral, religious, and cultural values.
Objectivity is not only achieved in the field of research, since it is necessary in areas such as medicine, judicial entities, journalism, sports arbitration, to name a few. And it is that to exercise any of the previous branches with ethics and responsibility, the ideology or the feeling of the person cannot be involved, since this distorts the events according to their particular way of seeing them.
What is Subjective?
The subjective term refers to the way in which an individual perceives things from their own conception of the world, considering feelings, emotions, beliefs, ideology and culture. Therefore, the judgments issued from the subjectivity of a person reflect their own reality, but not reality itself.
Subjectivity is related to the way of thinking of those who give their opinion, so their way of conceiving a fact can be very different from the way in which the same fact is appreciated by another person. An example of this may be the concept of beauty, which varies according to each person, because what is considered beautiful by some, others may describe as intolerable.
It is for this reason that subjectivity does not have a universal character, since the conclusions obtained are relative. In the same way, the subjective is not verifiable or auditable, since it obeys the very particular motivations of each person. Sociology points out that subjectivity is conditioned in society by historical, political and cultural circumstances, which define the interaction between subjects based on the principles and values ​​of that community.
Therefore, subjectivity is part of each individual being a characteristic of the human being, and it is that thanks to their ability to reason, each lived experience is interpreted consciously or unconsciously and leads them to have a conception about the world from their private construction. This construct cannot be generalized, since it obeys exclusively to an individual, but that does not detract from the value that this reality has for him.
In the labor field, it is possible to find areas in which subjectivity predominates as fundamental characteristics in the people who exercise it, such as education, psychology, music, artistic works such as painting, drawing, writing literary texts. (Poetry, stories, novels,), among others. And it is that that subjective human contribution is required to be able to fully develop these activities.
Difference Between Objective and Subjective
The objective refers to reality as it is, while the subjective expresses the way in which the individual perceives reality.
Subjectivity is related to feelings, beliefs, values ​​and experiences. On the other hand, objectivity has to do with impartiality and neutrality.
Being objective, the arguments have universal validity. Unlike the subjective, whose opinion cannot be generalized.
Science considers as one of its fundamental principles to be objective, contrary to the subjective, which detracts from it.
Areas such as research, medicine, justice and journalism are characterized by their objectivity. On the other hand, the field of sociology, arts and education have a subjective character for their realization.
Subjectivity is part of the human condition, so it can be complex to exclude one's own perception of the facts in an objective judgement.
Difference Between Objective and Subjective
There are a number of philosophical questions, related to the questions of objectivity and subjectivity of a statement, judgment, information, point of view or anything else. A statement is said to be objective when it is based on facts, and is easily proven and impossible to deny.
Although in the absence of facts about a matter, then the statement becomes subjective, as the speaker presents his or her opinion, which is always biased. Subjective perspective is based on personal feelings, likes, interests, dislikes, and the like. Therefore, the real difference between objective and subjective information lies in fact and opinion.
Goal Definition
Objective refers to an unbiased and balanced statement that represents facts about something. The statement is not colored by the speaker's past experiences, prejudices, perceptions, desires, or knowledge. Therefore, they are independent and external to the mind of the specific person.
Because the information is entirely factual, it can be observed, quantified, and demonstrated. It can be counted, described and imitated. It presents the complete truth and is free from individual influences, making it useful for rational decision-making.
Definition of subjective
Subjective means those ideas or statements that are dominated by the speaker's personal feelings, opinion, and preferences. It is an interpretation of truth or reality, from the speaker's angle, that informs and affects people's judgment and is always biased. It can be a belief, opinion, rumor, assumption, suspicion, which is influenced by the speaker's point of view.
A subjective point of view is characterized by the specific person's past experiences, knowledge, perceptions, understanding, and desires. These statements are based solely on the ideas or opinions of the person making them, as there is no universal truth.
Key objective and subjective differences.
The fundamental differences between objective and subjective are discussed in the following points:
A neutral statement, which is completely true and factual, unbiased and balanced, is objective. Subjective means something that does not show a clear picture or is simply one person's perspective or expression of opinion.
An objective statement is based on facts and observations. On the other hand, a subjective statement is based on assumptions, beliefs, opinions, and influences of personal emotions and feelings.
Objective information is demonstrable, measurable and observable. In contrast, subjective information is relative to the subject, that is, the person who performs it.
The goal statement can be checked and verified. Unlike subjective statements or a series of balanced opinions, they cannot be verified or verified.
When information is objective, it remains the same, regardless of the person reporting it. Conversely, a subjective statement differs from one individual to another.
An objective statement is appropriate for decision making, which is not the case with a subjective statement.
You can find the objective statement in hard science, textbooks, and encyclopedias, but a subjective statement is used in blogs, biographies, and social media comments.
conclusion
At the end of the discussion, objective information is that which produces the complete truth, that is, presents a story from all angles in a systematic way. It is a fact, which is demonstrably true. Rather, subjective information is colored by the character of the person providing it. It is a great interpretation or analysis of the facts based on personal beliefs, opinions, perspectives, feelings, etc.
I'm a professional Web and graphic designer with 5 years of experience in developing web design skills.