Future Potential of Automatic Dependent Surveillance-Broadcast (ADS-B) Technology
Automatic Dependent Surveillance broadcasts are monitoring systems that help an aircraft navigate safely. It comprises several components such as receivers, antennas, transducers, and others. The rising development of cost-effective, small, and lightweight surveillance systems for unmanned aerial vehicles are likely to boost the product's sales. It provides excellent navigation and boosts the aircraft's performance. These factors are likely to boost industry development in the upcoming years.
Based on components, the industry is divided into transponder, receiver, antenna, and ground receivers. The industry is divided into four categories based on the platform: commercial aviation, business jets, unmanned aerial vehicles (UAV), and helicopters. The industry is separated into two types of operations: ADS-B In and ADS-B Out. The industry is divided into three categories based on application: ATC surveillance, aerial surveillance, ground surveillance, and others.
Development of Innovative Surveillance Systems by Major Companies to Consolidate Business
Thales Group, Garmin Ltd, Honeywell International Inc., Collins Aerospace, and others are actively developing automatic aircraft monitoring systems, which, in turn, shall boost competition in the automatic dependent surveillance-broadcast industry. Aireon and Avinor Air Navigation Services entered into an agreement in February 2021 to install space-based ADS-B to monitor helicopter activities in the Bodo Oceanic Flight Information Region.
The global Automatic Dependent Surveillance-Broadcast (ADS-B) Industry size is expected to reach USD 2,877.5 million by 2028 from USD 901.7 million in 2021, exhibiting a CAGR of 18.03% during the forecast period. The growing development of lightweight, small, and cost-effective automatic surveillance-broadcast transceivers for unmanned aerial vehicles will have a tremendous impact on the automatic dependent surveillance-broadcast industry growth in the forthcoming years. In its research analysis, titled "Automatic Dependent Surveillance-Broadcast (ADS-B) Industry, 2021-2028." The industry size stood at USD 847.9 million in 2020.
The COVID-19 epidemic has had a significant influence on the aviation sector. The automatic dependent surveillance-broadcast industry has taken a beating as deliveries of all aircraft types have plummeted. Weak aircraft orders, a slowing economy, and delayed commercial aircraft deliveries contributed to the industry's downward trend.
According to the International Air Transport Association (IATA), international passenger demand declined 75.6 percent in 2020, while domestic passenger demand plummeted 48.8 percent. Similarly, according to the International Civil Aviation Organization (ICAO) 2020 research analysis, total air passenger numbers decreased by 60% (2,699 million) from 4499 million in 2019, resulting in a loss of USD 371 billion for airlines.
Worldwide Industry Companies in 2022
The Research analysis Lists the Key Players in the ADS-B Industry include Aspen Avionics, Inc. (U.S.), Avidyne Corporation (U.S.), Collins Aerospace (U.S.), FreeFlight Systems (U.S.), Garmin Ltd. (Switzerland), Honeywell International, Inc. (U.S.), Indra Sistemas S.A. (Spain), L3Harris Technologies, Inc. (U.S.), Southwest Antennas, Inc. (U.S.), Thales Group (France), Trig Avionics Limited (U.K.).
The research analysis on the automatic dependent surveillance-broadcast industry encompasses:
Wide-ranging analysis of all the segments
Valued data and figures on every region
Latest industry trends and drivers
Superior insights into all emerging developments
COVID-19 Impact
Expansion of Airports to Incite Business Development
The growing demand for unmanned aerial vehicles (UAV) propels the industry growth. An increase in air passenger travelers has resulted in high demand for commercial aircraft, which, in turn, will aid the expansion of the automatic dependent surveillance-broadcast industry. Moreover, the development of new airports, especially in Asia Pacific, will spur opportunities for the industry. Five international airports opened in Vietnam, Israel, China, Turkey, and the U.S. in 2019. Furthermore, the Indian government announced to build 100 airports by 2024 and allocated USD 23.7 billion in the financial year 2020-2021. Thus, increasing spending in the aviation sector across the globe boosts the Automatic Dependent Surveillance broadcast industry growth.
Rising Urbanization to Augment Growth in North America
In 2020, North America led the Automatic Dependent Surveillance industry share worth USD 295.5 million. North America's supremacy is attributed to the existence of several airports, a thriving aviation sector, and the greatest number of air travelers. Furthermore, from January 1, 2020, all aircraft flying in the United States must be outfitted with the aircraft surveillance system, according to the FAA.
In Asia Pacific, with expanding air traffic, passenger aircraft deliveries, and the presence of several airports, the industry will increase at the fastest rate. According to IATA, China will overtake the U.S. as the world's largest aviation passenger industry by 2024. China constructs eight airports every year. In addition, fast growth of the aviation industry and rising urbanization in China, India, South Korea, and other Asian countries is expected to propel industry progress.
Worldwide Key Development
February 2020: Aireon forged a strong ten-year agreement with EUROCONTROL to offer space-based automatic dependent surveillance-broadcast data. It will facilitate EUROCONTROL to offer enhanced predictability in the European air traffic management network.
I'm Zain Liaquat, and I have expertise in SEO Content writing, and have a great command of SEO! I am the founder of 12Disruptors as well as Rabbits Foot Enterprises and Getsmeup. These are the most powerful blogging sites all over the USA! I have a degree of Master in Literature English.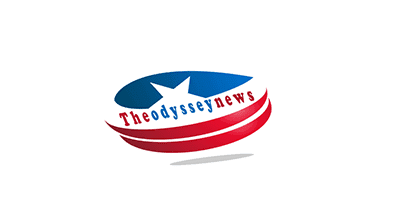 What Is an STO and Differentiation with Other Tokens?
With the advent of blockchain technology and cryptocurrencies, many new terms have emerged that we need to understand. The STO or Security Token Offering is one of them.
Have you heard of him before?
What is an STO and why is it so important to the crypto ecosystem?
How is it different from other tokens?
In this post, we explain it in detail.
What is a Security Token Offering (STO)?
The initials of STO come from the English concept of Security Token Offering. It is a regulated offer of securities using blockchain technology or chain of blocks. That is, it is a fungible financial instrument or investment product that is backed by a real-world asset, such as property. For example: using commercial real estate as an asset and then digitizing it as a security and using it for crowdfunding, being able to trade it internationally.
Serves as backup
The
security token confirms
like Digishares the ownership or the right of the users on some investment product that has been registered in the blockchain and where said product represents an asset (real estate investment, debt or shares). Therefore, an STO involves the creation of digital tokens or tokens that can be sent, bought and sold. This process can be done through existing systems, such as the blockchain, one of the fastest and least expensive today.
Regulation
However, the issuers of the tokens must at all times take into account the legal and regulatory requirements of the country in which they are issued, such as the Hong Kong Securities and Futures Commission (SFC) Ordinance, the Financial Conduct Authority (FCA) of the United Kingdom or the Securities and Exchange Commission (SEC) of the United States.
Now that you know what an STO is, it's time to move on.
What should an STO include?
Traditionally, to buy an asset you had to go through a series of inefficient processes that required a lot of time and money. One of the keys to cryptocurrencies is that they make financial processes much more efficient thanks to the blockchain:
It is fast. Transactions are made instantly.
Allows distribution. All nodes in the network are equal and have a copy of the chain information.
Present consensus. Each cryptocurrency has a series of rules that all members of the network must comply with.
It is safe. The information is stored in blocks preventing data manipulation.
It is immutable. This is possible thanks to cryptography.
It is accessible to everyone. We do not need anyone's permission to access the network.
Allows traceability. Any transaction made can be traced.
Considering that STOs are the public offerings of these security tokens, it is important to know what they include:
Security. They are backed by tangible assets on the blockchain that offer real value to your security token.
Liquidity. When traditional private securities are tokenized, the liquidity of investors is also improved.
Certificate. Depends on the country. For example, to issue a Security Token, an information brochure must be prepared and signed by an EAF (agent or advisory company authorized by the CNMV), as well as sent to the CNMV itself.
STOs offer financial rights to investors, such as dividends, participations and access to other investment mechanisms.
Difference between STO, ICO and IPO
If we talk about the Security Token Offering or Security Token Offering (STO) versus the Initial Coin Offering (ICO) and the Initial Public Offering or Initial Public Offering (IPO), we can find some differences and similarities:
Concept
An STO is any asset or value digitized on the blockchain that represents a value from the physical world. An ICO is a
virtual currency
used to make payments and store value, since it can be exchanged for real money. An IPO is the incorporation of a company to the stock markets to issue its first shares and be able to be acquired by investors.
Bureaucracy
An STO is asset-backed and complies with government regulations.
However, an ICO positions its coins as utility tokens and allows its holders to access the native platform and decentralized applications (dApps), should you have them. Launching an ICO is much less bureaucratic and simple than launching an STO, since an investment contract under securities law is offered in this sale. The launch of an IPO is usually more complex, since it requires more steps: decision (corporate agreements, due diligence, design of the operation), application (prospectus registration with the CNMV, documentation that proves compliance with the admission requirements), processing (approval of the application, placement and listing, agreement for the IPO and incorporation of the securities) and IPO. The IPO can take between 4 and 6 months.
Features
Although STOs are similar to ICOs in that the investor exchanges money for coins or tokens that represent their investment, STOs go further and distribute tokens (fungible financial instruments with monetary value attached) and are linked to an investment asset. Underlying, such as stocks, bonds, a piece of property, or other funds. IPOs are usually carried out by more mature companies with proven track record and traction.
Functionality
An Initial Coin Offering has as its main function to finance blockchain-based projects where the first tokens are sold. A Security Token Offering is an ICO regulated and registered according to the requirements of each country and that allows a company to sell shares in the form of a tokenized asset, for example. At the heart of the IPO is the idea of ​​taking the shares of a private company public for the first time, allowing anyone to acquire one or more parts of it.
Collection
While the STO allows companies to raise money through the sale of a security token that represents a stake in their ownership, the ICO allows the collection through the sale of a utility token, which gives the investor access to certain products or services. The IPO presents a traditional approach to raising money based on the sale of shares to investors on a stock exchange (IPO), making it possible for almost anyone to invest in that company.
Canal
While an ICO and an STO work with blockchain or block chain technology, an IPO does so through the traditional channel.
Issue
On the one hand, an ICO project issues its initial offering of tokens or coins on a new blockchain. On the other hand, an STO issues tokens on a blockchain, and an IPO issues stock certificates from traditional markets.
Facts about STO, ICO and IPO
At this point, are you clear about what an STO is and its main differences from other tokens? Do you know when the first offers described in this post were launched? Perhaps, they have more history than you think. And it is that the Dutch East Indies company was the first to carry out an Initial Public Offering, listing on the Amsterdam stock exchange in 1602. The first ICO, however, was owned by Master Coin in July 2013 and raised around 5,000Bitcoins. And a year later, Ethereum raised money in the same way. It took several years for Blockchain Capital (BCAP) to launch the first Security Token Offering on April 10, 2017, raising $10,000,000 in a single day. Since then, STOs have been gaining more and more ground to this day.
I'm a professional Web and graphic designer with 5 years of experience in developing web design skills.