Future Potential of Automatic Dependent Surveillance-Broadcast (ADS-B) Technology
Automatic Dependent Surveillance broadcasts are monitoring systems that help an aircraft navigate safely. It comprises several components such as receivers, antennas, transducers, and others. The rising development of cost-effective, small, and lightweight surveillance systems for unmanned aerial vehicles are likely to boost the product's sales. It provides excellent navigation and boosts the aircraft's performance. These factors are likely to boost industry development in the upcoming years.
Based on components, the industry is divided into transponder, receiver, antenna, and ground receivers. The industry is divided into four categories based on the platform: commercial aviation, business jets, unmanned aerial vehicles (UAV), and helicopters. The industry is separated into two types of operations: ADS-B In and ADS-B Out. The industry is divided into three categories based on application: ATC surveillance, aerial surveillance, ground surveillance, and others.
Development of Innovative Surveillance Systems by Major Companies to Consolidate Business
Thales Group, Garmin Ltd, Honeywell International Inc., Collins Aerospace, and others are actively developing automatic aircraft monitoring systems, which, in turn, shall boost competition in the automatic dependent surveillance-broadcast industry. Aireon and Avinor Air Navigation Services entered into an agreement in February 2021 to install space-based ADS-B to monitor helicopter activities in the Bodo Oceanic Flight Information Region.
The global Automatic Dependent Surveillance-Broadcast (ADS-B) Industry size is expected to reach USD 2,877.5 million by 2028 from USD 901.7 million in 2021, exhibiting a CAGR of 18.03% during the forecast period. The growing development of lightweight, small, and cost-effective automatic surveillance-broadcast transceivers for unmanned aerial vehicles will have a tremendous impact on the automatic dependent surveillance-broadcast industry growth in the forthcoming years. In its research analysis, titled "Automatic Dependent Surveillance-Broadcast (ADS-B) Industry, 2021-2028." The industry size stood at USD 847.9 million in 2020.
The COVID-19 epidemic has had a significant influence on the aviation sector. The automatic dependent surveillance-broadcast industry has taken a beating as deliveries of all aircraft types have plummeted. Weak aircraft orders, a slowing economy, and delayed commercial aircraft deliveries contributed to the industry's downward trend.
According to the International Air Transport Association (IATA), international passenger demand declined 75.6 percent in 2020, while domestic passenger demand plummeted 48.8 percent. Similarly, according to the International Civil Aviation Organization (ICAO) 2020 research analysis, total air passenger numbers decreased by 60% (2,699 million) from 4499 million in 2019, resulting in a loss of USD 371 billion for airlines.
Worldwide Industry Companies in 2022
The Research analysis Lists the Key Players in the ADS-B Industry include Aspen Avionics, Inc. (U.S.), Avidyne Corporation (U.S.), Collins Aerospace (U.S.), FreeFlight Systems (U.S.), Garmin Ltd. (Switzerland), Honeywell International, Inc. (U.S.), Indra Sistemas S.A. (Spain), L3Harris Technologies, Inc. (U.S.), Southwest Antennas, Inc. (U.S.), Thales Group (France), Trig Avionics Limited (U.K.).
The research analysis on the automatic dependent surveillance-broadcast industry encompasses:
Wide-ranging analysis of all the segments
Valued data and figures on every region
Latest industry trends and drivers
Superior insights into all emerging developments
COVID-19 Impact
Expansion of Airports to Incite Business Development
The growing demand for unmanned aerial vehicles (UAV) propels the industry growth. An increase in air passenger travelers has resulted in high demand for commercial aircraft, which, in turn, will aid the expansion of the automatic dependent surveillance-broadcast industry. Moreover, the development of new airports, especially in Asia Pacific, will spur opportunities for the industry. Five international airports opened in Vietnam, Israel, China, Turkey, and the U.S. in 2019. Furthermore, the Indian government announced to build 100 airports by 2024 and allocated USD 23.7 billion in the financial year 2020-2021. Thus, increasing spending in the aviation sector across the globe boosts the Automatic Dependent Surveillance broadcast industry growth.
Rising Urbanization to Augment Growth in North America
In 2020, North America led the Automatic Dependent Surveillance industry share worth USD 295.5 million. North America's supremacy is attributed to the existence of several airports, a thriving aviation sector, and the greatest number of air travelers. Furthermore, from January 1, 2020, all aircraft flying in the United States must be outfitted with the aircraft surveillance system, according to the FAA.
In Asia Pacific, with expanding air traffic, passenger aircraft deliveries, and the presence of several airports, the industry will increase at the fastest rate. According to IATA, China will overtake the U.S. as the world's largest aviation passenger industry by 2024. China constructs eight airports every year. In addition, fast growth of the aviation industry and rising urbanization in China, India, South Korea, and other Asian countries is expected to propel industry progress.
Worldwide Key Development
February 2020: Aireon forged a strong ten-year agreement with EUROCONTROL to offer space-based automatic dependent surveillance-broadcast data. It will facilitate EUROCONTROL to offer enhanced predictability in the European air traffic management network.
I'm Zain Liaquat, and I have expertise in SEO Content writing, and have a great command of SEO! I am the founder of 12Disruptors as well as Rabbits Foot Enterprises and Getsmeup. These are the most powerful blogging sites all over the USA! I have a degree of Master in Literature English.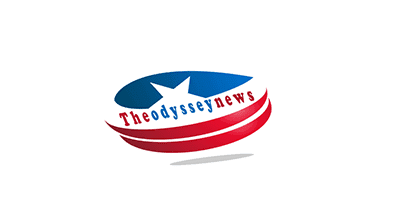 When it comes to marijuana, I'm curious to learn more about Delta 8 THC Vape Carts.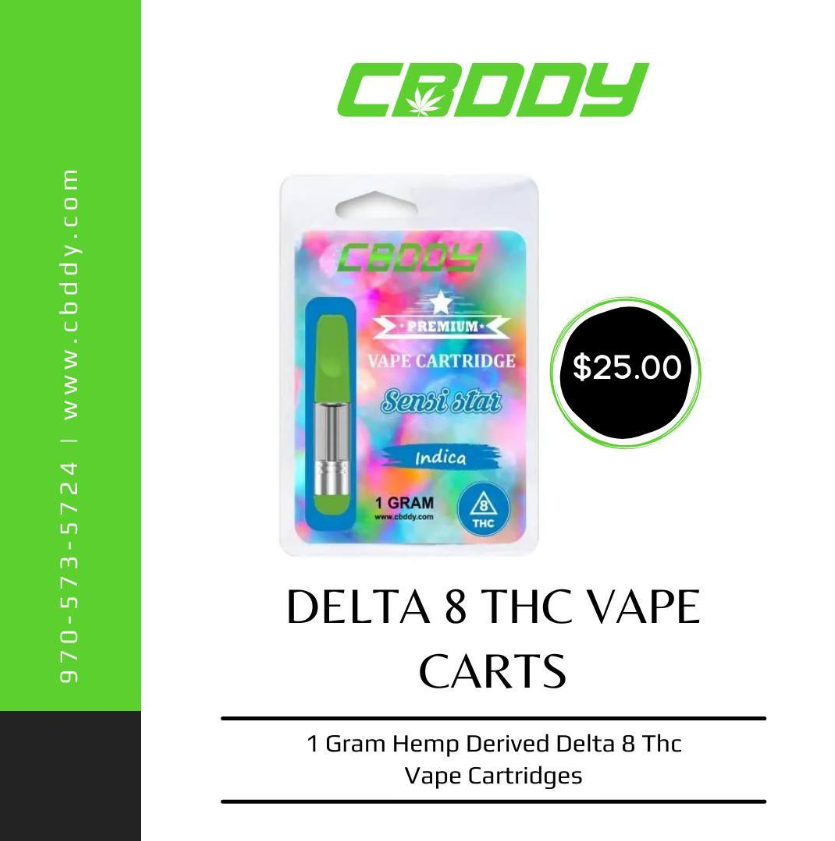 Another THC compound? Oh my gosh, another THC compound!? THC Delta-9 is a well-known drug that makes you joyful, a little paranoid, and high. Hemp's chemical cousin, Buy Delta 8 Vape Carts, may be synthesised from legal hemp to provide a minimally psychoactive effect. Is Delta-10 THC anything you've heard of before? There's nothing to worry about. You'll be one of the first customers to get your hands on Delta-10, which is so cutting-edge.
Now that we know more about Delta-10 THC, let's look at why it matters.
Exactly what are Delta 8 THC Vape Carts?
One of the several cannabinoids found in hemp and cannabis is Delta 8 Cartridges Online. Delta-10, in contrast to Delta-9, exists in such minute levels that attempting to extract it from natural strains would be a waste of effort and plant material. Although Delta-10 is so hard to find, many labs use typical HPLC procedures to misidentify it for CBC or CBL, according to Extraction Magazine.
In what ways do Delta 8 THC Vape Carts affect the human body?
Delta 8 Cartridges Online is believed to interact with the endocannabinoid system in a similar manner as other THC molecules, even though very little study has been done on how it works in the body. In the brain and nervous system, Buy Delta 8 Vape Carts and Delta-8 THC bind to CB1 receptors with differing degrees of affinity, resulting in variable degrees of psychoactive effects. At high dosages, Delta-10 may have a comparable effect on CB1 receptors.
THC DELTAS 8 AND 9 DON'T GET YOU HIGH LIKE Delta 8 THC Vape Carts?
Delta-10, according to Private Label Hemp Lab's David Reckless, may definitely make you euphoric. However, this is not the same as Delta-8 or Delta-9. In terms of enjoyment, thinking process, memory, coordination, and senses, Delta-9 has the strongest influence. In contrast, the strength of Delta-8 is substantially reduced, and users experience minor hunger stimulation and relaxation. Delta-10, on the other hand, has a lower level of psychoactive activity. However, when compared to the results reported by Delta-8 customers, the user experience is vastly different.
Compared to Delta-8, Delta 8 Cartridges Online's effects are more Sativa-like, according to David.
When it comes to aiding sleep, David's customers choose Delta-8; yet, when it comes to enhancing creativity, euphoria, alertness, and vigour, they favour Delta-10. As David put it, "Delta-10 is an uplifter and is ideal for daytime usage."
Delta-10 THC also has the potential to appeal to a broad demographic seeking the euphoric effects of the compound without the drawbacks associated with Delta-9 THC.
My prediction: "Delta-10 is likely to be a huge hit since it provides exhilaration and enhanced concentration without the paranoia and anxiety that Delta-9 users feel."
If you take Delta 8 Vape Cartridge, will you fail a drug test?
In a urinalysis, the presence of Delta 8 Cartridges Online may be difficult to distinguish from that of Delta-9. To make a long tale short, it's best to play it safe.
Delta 8 Vape Cartridge: WHY SHOULD YOU PAY ATTENTION TO IT?
There are hundreds of Delta-8 goods being sold every day. We're increasing manufacturing in anticipation of similarly burgeoning demand, based on what we've heard from Delta-10 thus far. In our opinion, Delta-8 and Delta-10 have the potential to revolutionise the hemp and CBD industries."
According to David, the natural health advantages of CBD are what make it so popular. A product that may assist alleviate some of the symptoms of stress is also desired. Because they don't want to earn a medical marijuana licence, they want to experience a little psychoactive impact. These self-helpers, therefore, need Delta-10 and Buy Delta 8 Vape Carts in their everyday routine.
"Now that Delta-8 and Delta-10 are accessible, people are realising they can have their cake and eat it, too. ". What's the point in limiting yourself to CBD when you can have it all?
HOW LEGAL IS Delta 8 Vape Cartridge?
Because marijuana is listed as a schedule 1 restricted drug, Buy Delta 8 Vape Carts generated from cannabis is unlawful at the time of this writing. However, the legality of Delta-10 generated from hemp extract remains in question.
The DEA has said that "all synthetically produced tetrahydrocannabinol remains a schedule I restricted drugs." The DEA has not defined what constitutes "synthetically derived" in that statement.
Neps brands, for example, is going ahead with the production of Delta-10 from totally legal, safe and compliant CBD as a consequence of these developments.