Fool-Proof Tips To Give a Presentation About Yourself with 'About Me' Slides
From conference sessions to client demos, an About Me slide should always be included in whatever presentation you deliver. Introducing yourselves early in the presentation assists in the development of a stronger relationship with the audience.
You might begin with a few amusing facts about yourself to break the ice, or you can opt for a more formal professional bio to describe your expertise and what qualifies you to discuss the issue at hand.
Tips To Introduce Yourself in a Presentation
Including self-introduction slides at the start of your presentation is a smart idea. If you're wondering how to introduce yourself professionally, it's usually anywhere after the title, first slide, and primary agenda.
However, the format of your presentation will change depending on whether you are speaking to a new audience or a group of individuals you are accustomed to.
Write Your Name and Affiliations
Begin with the fundamentals of introduction. Name, organization, title/position, and a few key facts about who you are or what you do.
A quick overview is usually appreciated, even if you're presenting to a friendly group. Consider including some lesser-known facts about yourself to keep things interesting.
Polish Your Elevator Pitch 
A powerful elevator pitch is one of the greatest ways to introduce yourself in a presentation. This is especially useful when presenting to a new audience. An elevator pitch is a brief (1-2 phrase) statement that summarizes your different assets, talents, and abilities and demonstrates how these may benefit your audience.
It's helpful to have one ready for presentations and networking since it lets you quickly connect with new people and convey your worth. Writing an effective elevator pitch may need multiple attempts and iterations. However, the sooner you begin, the sooner you will arrive at the perfect recipe!
Make Sure You Answer The Popular Questions or Assumptions 
If you're a regular presenter, you're probably asked the same 'About Me' questions after your presentations and during the networking breaks. So, why not include a roaster in your 'About Me' slide? Choose 4-5 of the most often asked questions and have them in your slide deck as brief FAQs.
Leverage Storytelling in Your Introduction
Strong introductions are approachable. They are intended to provide a glimpse into your personality and the inspiration behind your work. As a result, in less formal presentations, you may (and should!) begin with a brief personal story. Remember that to connect with your audience, you must be trustworthy.
For example, a recent neuroscience study of political advertisements discovered that advertising using real people outperformed those using genetic stock footage.
When political advertisements included relatable characters, viewers' emotional involvement and memory encoding (recall) improved considerably.
Best Practices To Prepare a Superb Presentation About Me Presentation
You may be required to make a full-length 'about me' presentation on other instances. This is usually the case during a group session, onboarding, or if you are participating in a training session or workshop where everyone is required to introduce themselves and their work.
In this scenario, you'll need more than one positive about me slide. So here's how to put together a fantastic about me presentation.
Hold on for a moment!
If you're looking for a shortcut way to create an 'About Me' presentation, download free PowerPoint templates by SlideUpLift to save your valuable time!
Are you someone who prefers Google Slides over PowerPoint, we have got you covered too! SlideUpLift also offers a power-packed range of Google Slides templates that are 100% editable.
Things You Must Mention in an 'About Me' Presentation
The audience will expect to learn personal and professional information about you. As a result, it's a good idea to add the following details:
Your name, designation, contact details, personal website, and social media accounts
A brief bio or some intriguing facts
Timeline of your career (if applicable)
Principal accomplishments (preferably quantifiable)
Education and specialized training
Awards, honors, and other forms of recognition
Something more personal – a passion, a hobby, a goal.
The above list will differ slightly depending on whether you are making an interview presentation about yourself or presenting yourself after being hired. A dedicated bio slide, for example, may be appropriate in certain circumstances, while concentrating on significant achievements and aspirations may be preferable in others.
That stated, let's take a deeper look at how to structure the information presented above in a memorable presentation.
Create a List of Facts About Yourself
The simplest method to answer the 'tell me about yourself' question is to have a list of information readily available in your mind. It's preferable to have a big list of topics ready for a full-length 'about me' presentation. Once you have a list, creating a series of slides around it becomes easy.
Think From Your Audience's Perspective
A recruiter will most likely ask you to give a presentation on yourself. Many people ask this for a reason: they want to know if you are a good 'culture fit' for their company. After all, 33% of employees resign within the first three months of starting a new job.
'About me' presentations frequently act as an extra filter, ensuring that both parties are on the same page in terms of expectations and work style. Do some preliminary company study while you build your PowerPoint deck. Then, strive to match the corporate tone, communication skills, and cultural values in the presentation.
Mention Your Testimonials and Recommendations
Use the voices of people to back up your statements in your presentation. After all, in such a presentation, you are supposed to blow your own trumpet. However, the voices of others might help to bolster your own assertions.
Try to use some of the following testimonies, depending on your profession and industry:
LinkedIn recommendations
Personal or professional recommendations' quotes
Comments on social media
Data measurements for your performance Amusing evaluations from colleagues/friends
The examples above enrich your narrative and provide the audience with additional information about you and your past. This is when testimonial slides might come in handy.
Share a Case Study 
One of the best methods to demonstrate who you are is to show your strengths. Remember that your qualifications, expertise, and personality must frequently be soft-sell in an about me presentation.
One of the best methods to do so is to demonstrate how you may feel about a specific demand and address problems that the organization is experiencing. So, if you have the time, utilize some of the closing slides to provide a brief case study. You can demonstrate:
A quick look back at a previous successful project
Before-and-after changes you've accomplished
Highlight the significant successes of the prior job
Primary customer outcomes attained Specific solution given by you (or the team with which you collaborated)
Wrapping It Up
When asked to describe yourself, it's natural to feel stumped. Because there are several things to discuss (but not necessarily should). At the very same time, you don't want your introduction to come off as boastful.
Always consider your audience's perspective. Do the facts you chose to offer to help them in any way? If so, proudly include them on your 'About Me' slides!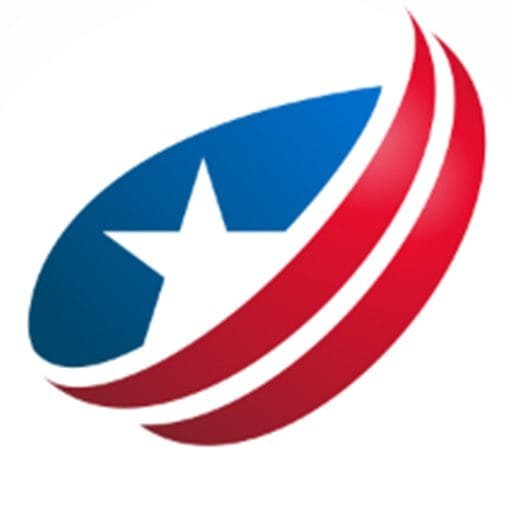 Odyssey has been the lead content writer and content marketer. He has vast experience in the field of writing. His SEO strategies help businesses to gain maximum traffic and success.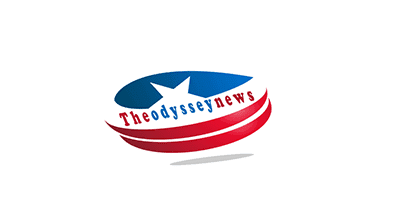 Hitachi-led group wins $6.7bn driverless subway train contract in Canada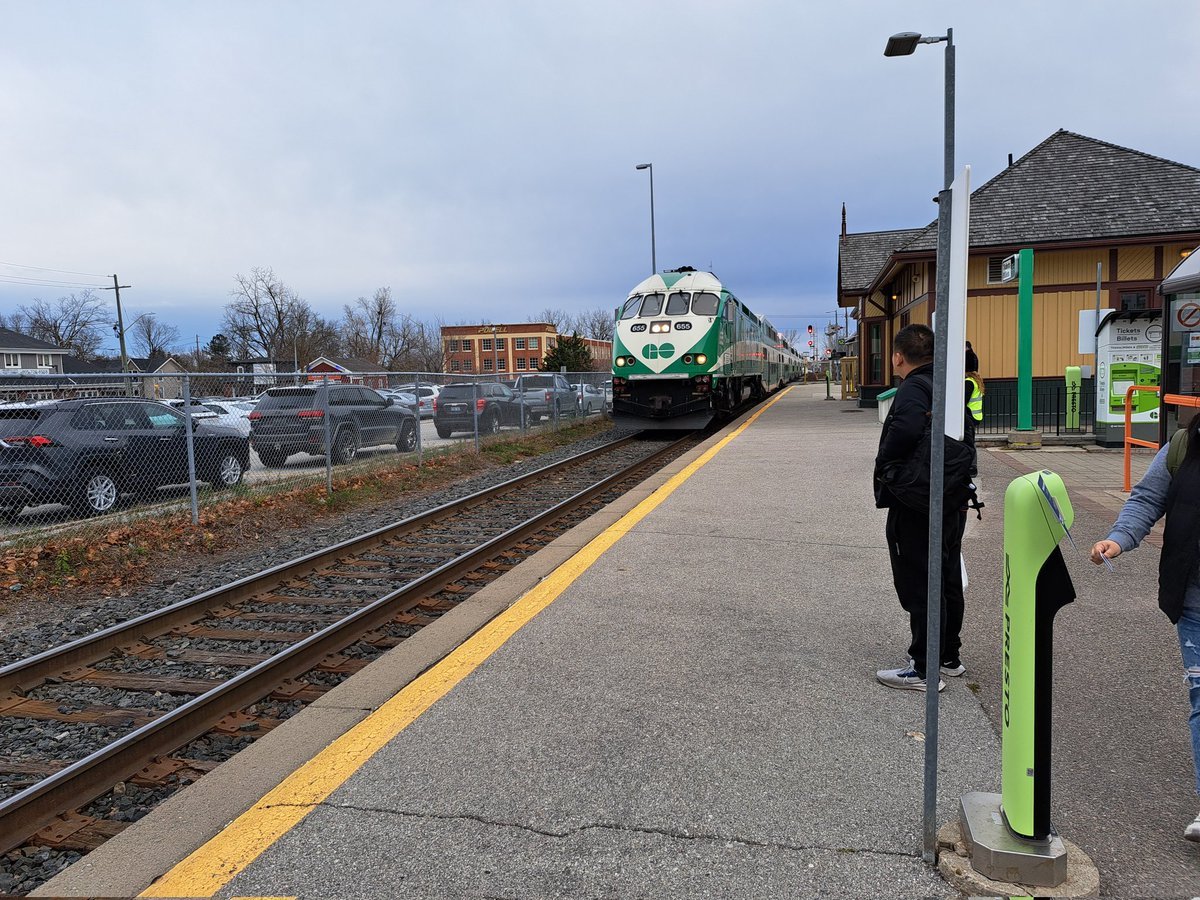 A group led by Hitachi has won a contract worth 9 billion Canadian dollars ($6.7 billion) to supply and operate driverless subway trains for a new rail line in Canada.
The Japanese industrial group's Connect 6ix consortium will deliver the trains for the planned Ontario Line in Toronto, Hitachi said Friday. The fleet will consist of 31 trains of four cars each.
The new rapid transit line, which will span 15.6 kilometers, will begin construction next year, with service expected to begin in 2030. The driverless trains will have top speeds of 80 kph.
Hitachi will operate and maintain the trains and the rail system for 30 years under a contract with the public authority Infrastructure Ontario and Metrolinx, a public transport agency serving Greater Toronto.
The fully automated line will use wireless signal technology to control the speed and distance between trains. The trains are expected to run as frequently as every 90 seconds and will have the capacity to move up to 30,000 passengers per hour in each direction.
Hitachi's rail business generated 628.3 billion yen ($4.48 billion) in revenue in the fiscal year that ended in March, with North and South America accounting for roughly 10% of the sales.
As part of its expansion in North America, the Japanese company is building a $70 million subway car plant in the U.S. state of Maryland that is set to open in 2024.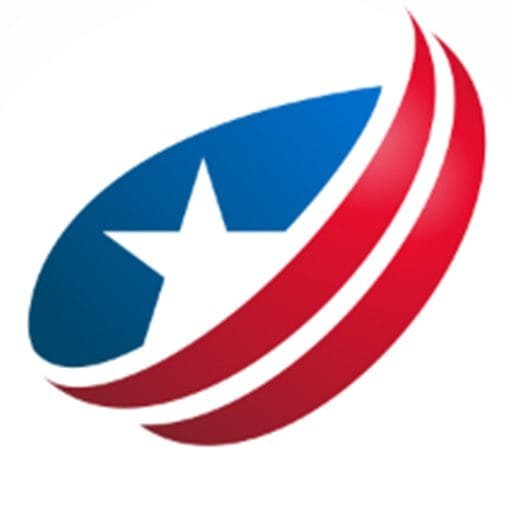 Odyssey has been the lead content writer and content marketer. He has vast experience in the field of writing. His SEO strategies help businesses to gain maximum traffic and success.
6 Tips for Estate Planning and What You Need to Know
Everyone has an estate, and so do you. Your estate is made up of everything you own, including your house, car, investments, life insurance, and furniture. It also includes your checking and savings accounts and personal belongings. But the thing is you cannot take your estate with you when you pass away.
When that occurs, you'll need to decide how you want to distribute them to the people that matter to you the most. You must give instructions outlining who is to receive what from you and when they are to receive it.
But most people don't realize how important estate planning is until it's too late. According to a study by Cambridge Trust, less than 46% of Americans have a will. Then they're scrambling to take care of issues that may last for years, if not forever.
There are plenty of things you can do to ensure that your estate is in excellent hands. And estate planning isn't hard if you work with the right people, like estate planning lawyers. Find out what you need to know about estate planning and hiring the right professionals. This article will highlight some tips to help you get started with estate planning.
What is Estate Planning and Why Should You Have One?
Estate planning is making sure your family will have what they need after you die.
You might think you don't need an estate plan, but you should write one, anyway. If you don't, things could get messy. Your family may fight over your stuff, or they might give some of your stuff to people that you don't want it to go to. An estate plan is like a map that tells people where to send all your stuff after you die.
If you don't have any assets, you might say you don't need one.
It's critical to realize that inheritances include more than just money. Most likely, you hold objects that mean a lot to you even if they don't have a "market value." A family heirloom, for instance, has no monetary value, but it can have a lot of emotional value.
Without an estate plan, the government decides for you. When you die, the government takes your money and gives it to schools and hospitals. Your estate plan allows you to decide who gets what and excludes people you don't like.
Who Needs an Estate Plan?
You don't have to be old and rich to make a will. In fact, you should make one no matter what your age or how much money you have.
But estate planning should be a priority for unmarried couples and blended families. Without a will, assets go to blood relatives, so unmarried partners can't inherit. Family members from past marriages and current spouses may or may not want to split assets.
Tips for Starting Your Estate Planning
It's never a good idea to leave your affairs without a plan. No matter how unlikely it seems, it's important to have a legal document that specifies who handles your finances after you're gone.
Now that you have a clear idea of estate planning, you can begin with the following tips in mind:
Seek Help from Estate Planning Lawyers
Source: Pexels
Many DIY estate planning websites, software, and trust kits say you can save money. But they are unlikely to produce a good plan that meets all your goals. Also, canned programs and forms do not provide the legal support necessary.
Putting it together is tricky without estate planning lawyers. Because only they know the rules on property rights, taxes, wills, probate, and trusts specific to your area.
If you live in California, there are a lot of estate planning lawyers in Fresno to get in touch with. You can talk to them about what you have, why you need a plan, and who should be in it.
Estate planning lawyers draft legally enforceable documents, so you don't have to worry about it. It's good to have someone help manage your assets, liabilities, and title arrangements.
An estate planning lawyer is important so that you can meet other goals. You may end up having to endure years of estate litigation if you do your own estate planning.
Get Help from Family Law Lawyers for Guardianship of Your Dependents
How will you raise your kids if both parents die in an accident? Make sure you think about how your kids will get anything before you leave them. Unless you have a smart sibling, it's best to put the money in a trust.
If you can't resolve issues on your own, you need to seek the help of family law lawyers. The family law field covers everything from adoptions to probate. Custody, divorce, and probate overlap with the juvenile court for things like guardianships. So, family law lawyers can manage cases at any stage of the process.
To give you an idea, here are some lawyers you can get in touch with:
Divorce Lawyers
Child Custody Lawyers / Paternity Lawyers
Domestic Violence Victims Lawyers
But, before naming a guardian, make sure you consult with them ahead of time to get their consent. Also, keep in mind that they do not have to be the ones in charge of your child's inheritance. A trustee can take care of your child's inheritance until they're old enough to do it themselves. Finally, make sure it is someone you can trust your children's future once you've passed from an accident.
Consider Disability and Death in Your Documents
Source: Pexels
Estate plans outline what you'd like to do with your assets and dependents. In case of incapacity or death, you need to prepare a few things. Without an estate plan, a judge in probate court can make such decisions for you. Protect your assets from probate by preparing estate planning documents.
Your assets and family status determine what you need in an estate plan. If you're a business owner, you must have succession plans. Likewise, parents of special-needs kids should have special-needs trust. There are options for all income levels, no matter how you want your assets divided.
Minimize Assets Lost to Taxes
Taxes play a big part in estate planning. The goal is to leave as much as possible to your heirs. This may be an issue if a large part of your estate is not in cash. This could imply selling assets such as a home or stocks you wish to leave to an heir.
That's why understanding these taxes is so important.
Estate Tax
Inheritance Tax
Gift Tax
Get professional help if you have a large estate with many assets. Estate planning lawyers will help you draft a will that's sure to distribute your assets the way you want.
In this scenario, finance lawyers can also help. Even ahead of time, you can help your beneficiaries avoid or limit inheritance taxes. They can work with tax professionals to find a way to reduce your estate tax bill.
Merge Documents in a Secure Portal
When planning your estate, make sure your valuables are secure and accessible. This can include storing sensitive documents on secure file-sharing platforms. In case of incapacity or death, you can store your passwords in your internet accounts. Estate planning lawyers can help you organize and account for the relevant documents.
Update As Needed with the Help of Modification Lawyers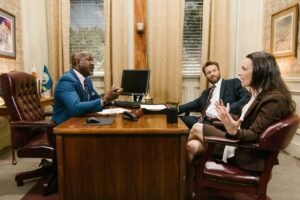 Source: Pexels
You should change your estate plan every time your life changes. Re-evaluate it every three to five years. One reason is that you might have big events happening during that time. Getting married, having kids, and getting older are all good reasons to update it.
If you want to change a trust, a lawyer can look at it and change it so it will do just that. Of course, you can make modifications on your own. But, if you are hesitant about doing so, it is best to seek the help of modification lawyers.
To Wrap it Up
The best way to understand the process is to know what questions to ask and whom to ask them. This is why seeking estate planning lawyers is beneficial. You can ask them all the questions, get straight answers in layman's terms, and make the best choice.
All in all, you probably have much more to gain from estate planning than you have to lose. What's more, if you get a professionally drafted document, you can also draft your own letter with it. If you're sick, this is a good way to let your family, friends, and loved ones know how you feel about them.
An estate plan isn't just for the wealthy. It's a planning process that needs to happen. There are ways to get legal help in this area; the internet can be a great place to start finding information. All you have to do is get started on making an estate plan before something happens that prompts you to do so.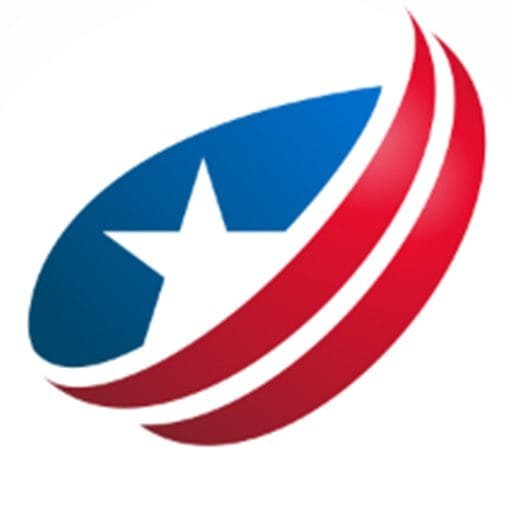 Odyssey has been the lead content writer and content marketer. He has vast experience in the field of writing. His SEO strategies help businesses to gain maximum traffic and success.
GATE 2023 Mechanical Engineering Exam Pattern, Marking Scheme, Important Topics, Types of Questions and More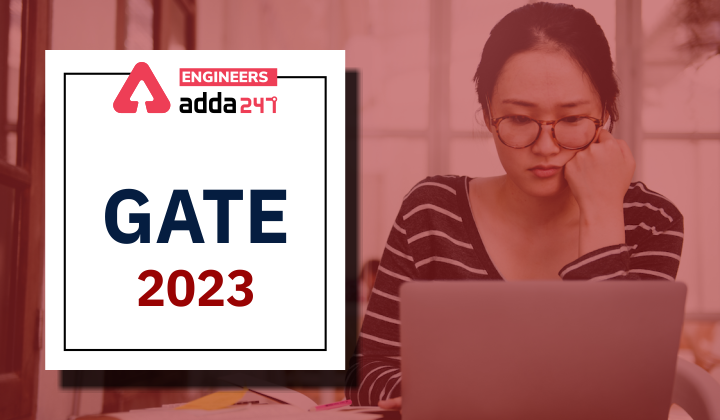 The official website will publish the GATE 2023 Mechanical Engineering (ME) Exam Pattern. This year, no new alterations have been made to the ME paper pattern. The question paper for the GATE Exam Pattern for Mechanical Engineering (ME) is organised into three sections: General Aptitude, Engineering Mathematics, and Core Discipline. The General Aptitude portion accounts for 15% of the total weightage, whereas Engineering Mathematics and Core Discipline account for 13% and 72%, respectively.
The most crucial step before starting your preparation for GATE (ME) is going through the exam pattern, syllabus, marking scheme and other important details regarding the exam.
On that note, let's learn about the GATE ME exam pattern, marking scheme, important topics and types of questions asked in the exam in detail.
Exam Features
Details
Examination Mode
Computer Based Test (CBT)
Language
English
Duration
3 Hours (180 Minutes)
Total Marks
100
Total Number of questions
65
Type of Questions
Multiple Choice Questions (MCQ);

Multiple Select Questions (MSQ);

Numerical Answer Type (NAT) Questions

Number of Sections
3 (General Aptitude, Engineering Mathematics and Core Discipline)
Number of Questions in Each Section
General Aptitude- 10 questions,

Engineering Mathematics & Core Discipline- 55 questions
GATE 2023 Mechanical Engineering (ME) Marking Scheme
The GATE 2023 Mechanical Engineering (ME) exam pattern is a 100-mark paper with 1 and 2 mark questions.
NATs and MSQs have no negative markings. However, for each wrong MCQ in the paper, marks will be deducted.
1/3 mark will be deducted for each incorrect 1 mark MCQ,
2/3 mark will be deducted for each incorrect 2 mark MCQ.
GATE 2023 Mechanical Engineering (ME)- Important Topics
Mechanical Engineering (ME) GATE Syllabus 2023 includes topics from General Aptitude, Engineering Mathematics, and Core Discipline. Each part also has subjects with important topics and sub-topics, which are listed below.
Subjects
Important Topics
Thermodynamics
Laws of Thermodynamics, Pure Substance Properties and Thermodynamics Relation
Production Engineering
Metal Cutting, Machine tools, Computer integrated Manufacturing,

Metrology & Inspection, Casting, Welding, Forming

Engineering Mathematics
Linear Algebra, Complex Number, Differential Equation, Limit & Continuity, Laplace, Probability and so on.
Theory of Machines
Simple Mechanics & their inversion, Balancing, Gyroscope, Vibration
General Aptitude
Numerical Reasoning & Verbal Reasoning
Industrial Engineering
Inventory, Sequencing, Queuing Theory, PERT & CPM
Machine Design
Fatigue Loading, springs, Brakes, Welded Joints
Fluid Mechanics
Flow-Through Jets, Fluid Machinery, Fluid Properties, Pressure & Manometry
Engineering Mechanics
Lagrange Equation
Strength of Materials
Stresses & strains, Beam Deflection and Bending
Heat-Transfer
Unsteady State of Conduction, Fins, Conduction, Radiation
TYPES OF QUESTIONS
The GATE 2023 Mechanical Engineering exam's first two sections are made up of multiple choice and numerical answer questions. The multiple-choice questions have four options, only one of which is correct. Candidates must submit a numerical value as the answer in numerical type questions sections. The following are the various types of questions that applicants are expected to answer:
Recall – These questions are typically based on well-known facts, concepts, proven facts, equations, or rules from the mechanical engineering profession. Candidates are asked to solve the questions either by recalling answers from memory or by performing a one-line calculation.
Comprehension – These questions assess the candidate's knowledge and comprehension of mechanical engineering topics. In this section, candidates are expected to draw simple inferences based on fundamental concepts.
Application – This section contains problems in which candidates must apply their knowledge either logically or computationally.
Analysis and Synthesis – This section contains questions in a linked structure, which implies that the first question of the pair must be answered before the second or subsequent question. Candidates should also expect some common data questions, in which two questions share the same data but are unrelated to one another.
Common Data Questions – This section's questions are made up of several questions that are all related to a common data problem or passage. Based on the given data, many questions, say two or three, can be constructed. Each question in this section is worth two points, is self-contained, and can be solved independently.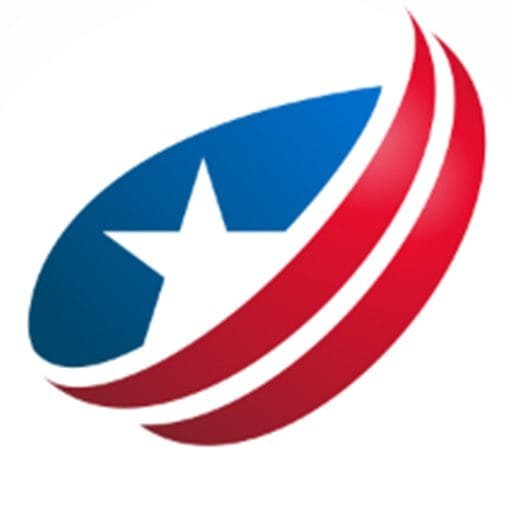 Odyssey has been the lead content writer and content marketer. He has vast experience in the field of writing. His SEO strategies help businesses to gain maximum traffic and success.