Foodpanda Business Model: How Foodpanda Works & Makes Money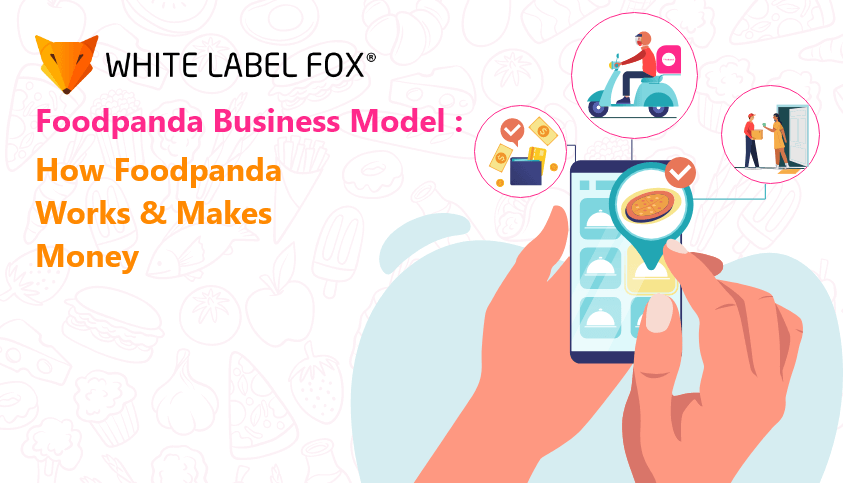 Online food delivery platform, Foodpanda connects users to thousands of local meal ordering and delivery points. The hyperlocal delivery-based business model helps the delivery giant to cater to the growing demand in the market. Looking at the business giant's success, many delivery brands are interested in a Foodpanda business model; they are trying to know how the delivery platform works and makes money.
The food delivery giant has covered a long journey. We are serving the communities in more than 400 cities and more than 12 markets in Asia, and the company hopes to play a positive part in customers' lives.
Foodpanda is Asia's largest delivery platform that helps 3000 new retailers and stores. The SMEs' digitization made them experience 430% of growth. It is the most used platform for ordering meals from restaurants.
Users can explore multiple options before placing the order; they can even choose between pick-up or home delivery at their convenience. It takes only a few minutes for customers to place an order; Foodpanda offers customer ratings, menus, and other details for over 12 countries and over 115000+ restaurants.
What is Foodpanda?
Owned by Delivery Hero, Foodpanda is an on-demand food and grocery delivery platform. The company operates as a lead brand that is headquartered in Singapore and works for Delivery Hero in Asia.
Recently Foodpanda invited panda pro members to a get-together event; guests had a great chance to build magical connections, go around the venue, and bond over their mutual love for meals while dining in style.
History and Successtime of Foodpanda to Look into!
Foodpanda is a leading food delivery operator that has completed millions of orders till today and raised more than 8.7 million. The meal delivery sector in the Philippines has been dominated by two companies, Foodpanda and Grab. These companies will cover around 52% and 48% of the market share, respectively, in 2021. Meal delivery is a growing sector worldwide, mainly since the pandemic spread.
Online food ordering and delivery platforms serve in many areas like Bangladesh, Hong Kong, Cambodia, Hungary, Germany, Japan, Laos, and many more. Foodpanda processes and delivers orders directly to local restaurants, the delivery agent then delivers the food to the customers' location. Customers can book the meal through a website and mobile app on iOS and android platforms. Have a look at the success timeline before exploring the Foodpanda business model right here.
Foodpanda enables customers to browse the menu, select items, enter a delivery location, and make payments online/offline. They can even use the review section on restaurant sites to leave comments on delivery, taste, and sales and rate the local store based on an overall impression of the restaurant.
Foodpanda gobbled up $20 million in initial funding from Phenomen Ventures, Rocket Internet, and Investment AB Kinnevik in April 2013. Later, iMENA Holdings invested around $8 million in September 2013. There was another funding round of $20 million in February 2014 from a group of investors and Phenomen Ventures.
In August 2014, Foodpanda announced that it collected $60 million in financing from a group of investors. The food delivery giant raised another $110 million from Rocket Internet and other investors in March 2015. Two months later, Goldman Sachs, along with other investors, invested about $100 million.
Delivery Hero acquired Foodpanda in December 2016. You might have a clear idea about Foodpanda funding, investment, acquisition, and success time. Now let's explore how Foodpanda works, and it's business and revenue model right here.
Foodpanda Business Model: How Delivery Giant Satisfy Growing Demand?
Foodpanda workflow is based on the hyperlocal business model, which provides numerous benefits to the company. The top benefits of the Foodpanda business model are as follows:
Helps to meet the growing demand for hyperlocal online meal delivery services
User engagement
Improved business control
Supporting local restaurants
Foodpanda maintains a website and app that food lovers can use to order food from their favorite restaurants and eateries. In 2018, Foodpanda started providing special deals, offers, and discounts to increase platform traffic. The company has clocked around 30,000 to 35,000 orders per day before the approach. This number is expected to reach 5,000 daily orders in the future.
The delivery company continues in-house brands known as "cloud kitchens." This concept was adopted by the delivery giant when it acquired Holachef. However, the company has three private-label brands in 2019 under its cloud kitchen business, including the FLRT and Great Khichdi experiment.
Customer Segments
Multi-sided Foodpanda business model has two interdependent customer segments possessing its essential; this segment includes:
Restaurant;
Customers;
Delivery agents.
Value Proposition
The platform provides value propositions including cost reduction, brand status, accessibilities, convenience, and customization. Foodpanda develops accessibilities by permitting meal stores to promote their business to customers who want to visit a physical location and search for tribulation by searching the website online.
It allows customers to place orders from an online food ordering app or website, providing great convenience. They can get round-the-clock service from the delivery providers without any hassle. Customers can choose to pick up or get meals delivered right to their doorsteps.
The platform allows customers to filter restaurants as per their type. It also provides lots of engaging deals to customers, such as meal discounts, free deliveries, and more. Amazing offers boost customer engagement and encourage them to try something new and save their cost.
Cost Structure
Foodpanda has built a strong brand with its effective business model. The delivery giant serves more than 500 cities in around 24 countries. An online ordering and meal delivery platform won the European Tech Startup Award in 2014 for "Best E-commerce Startup."
The amazing cost-driven structure aims to minimize expense, boost significant automation, and surge store sales. However, the biggest cost drivers for the food delivery platform are advertising costs, employees' salaries, etc. Few other drivers are like administration, customer support, etc.
How Does Foodpanda Work?
Effective Foodpanda business model provides great convenience to all the users. Customers can follow the easy registration and login process to use the platform. They can browse the nearby restaurant and their menu to place an order from them. Once they finalize the order, they can move to the check-out process and pay using multiple payment options like credit/debit cards or other payment options.
Once the customer places the order, the restaurant gets notified about the same. Then, the Foodpanda partner restaurant confirms the order and prepares the meal. As soon as the order is prepared, the restaurant requests a delivery provider to deliver the meal to the customer's place.
The delivery agent then collects the order and delivers it to the customer's place. The customer is allowed to track the process right from the moment the restaurant accepts their request through the delivery website and app. They can review and rate the restaurant and delivery provider as per their experience.
Many food ordering and delivery business entrepreneurs are getting inspired by a Foodpanda business model and the way it works to satisfy customers' growing requirements and investing in an app similar to Foodpanda. If you are also looking for a meal ordering and delivery app development service, White Label Fox can help you with it. Contact our experts to get a free quote right away.
Foodpanda Revenue Model: How it Makes money?
Most revenue of Foodpanda comes from restaurant commissions with which the delivery giant has partnered. Besides, it also generates revenue from other sources helping the company to generate great profits. The food ordering and delivery market generated around US$7.4 billion in 2021; this profit increased by 40% year-on-year.
Foodpanda segment revenue increased by 60% due to the COVID-19 pandemic; the revenue increased by US$616.2 million in the same quarter a year ago. Foodpanda has seen a great increase in revenue in recent years. The company generates revenue through various means like commission, advertisement, etc.
Restaurant Registration Fees
Restaurants have to pay registration fees to register themselves with the Foodpanda website and app. Customers looking to satisfy their cravings can find eateries on the Foodpanda platform. The registration charges are between $100 to $150. It is a one-time payment for restaurants helping them to generate great profits.
Commission
Restaurants have to pay a commission to Foodpanda for each order they get through the platform. They have to pay between 15 to 25% to Foodpanda with all taxes. The commission is determined based on the restaurant's location and also on the volume and kind of orders the restaurant receives on the platform.
Delivery Fees
Every order customers place through the Foodpanda platform is subject to delivery fees. This delivery charge depends on the distance that needs to travel between customers and the restaurant's location.
Advertisement
Many business entrepreneurs use Foodpanda as an advertising platform as it helps them boost their visibility. Businesses have to pay a steady fee to advertise their brand on this food ordering and delivery platform.
Affiliate Earnings
The delivery giant makes money by making recommendations on different credit cards. It stimulates transactions; banks provide special deals and discounts on their cards. You can also use affiliate marketing to earn money like Foodpanda.
A food delivery app like Foodpanda has competed with many delivery giants and made its name in today's competitive market. If you want to grab similar success, then you need to choose the right tech partner. Capitalizing on the dynamic method can help you provide your customers with what they are looking for.
Ending Note
Foodpanda has faced lots of ups and downs and has survived due to its effective business model. If you want to achieve similar success, then following the Foodpanda business model is the best option. We hope this blog might help you to know how Foodpanda works and makes money.
If you want to capture a vast base, then developing a delivery anything app is a smart choice to make. White Label Fox can help you give an online touch to your delivery business, get in touch to know how we help give a digital touch to your business and contact us at: [email protected]
Smith Joe, an experienced content writer, enjoys sharing his thoughts on various online delivery firms, eCommerce, on-demand business models, and so on.
https://whitelabelfox.com/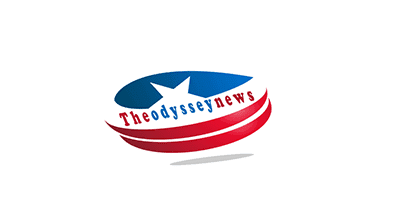 How to calculate football betting money for beginners
When is it enough to win? When is it enough to lose? When to win half money or lose half money? How to calculate football betting money for beginners at Kubet. Why do we love sports betting? Simply put, because it's fun and allows us to make money! Not making money. It's about making a lot of money. However, beginners should not rush to start placing bets. As you probably already know, money is not easy to earn. Everything has its own rules.
So what are the rules on how to calculate football betting money? And what is the experience of winning in online football betting? Winning a bet is not easy. And to make it less complicated, do not ignore our article below. Especially if you are a beginner.
How to calculate football betting money
Online football betting is the process by which players bet a score on a ball game. Depending on the bookmaker will provide users with different bets. However, betting before the ball game is the most played form. Accordingly, the bookmakers will give their assessment through the handicap, the over and under, or the European handicap…
All the attached information is shown in the house rafters table. The winner or loser will be based on that table to calculate money. Calculation of winnings and losses is public and transparent at Kubet.
To calculate the amount of money received or lost, players need to know how to read the results of the bets. Knowing how to read the odds also helps players gain more real combat experience. From there will play more effectively for the next time.
How to calculate football betting money for ball bets – 0 left
This bet is selected to play when two teams have equal strength. No matter what the score is, if the result of the match is that the home team wins, those who follow the home team eat enough money, those who follow the away team lose enough money, and vice versa. If the match score is a draw, your bet will be tied.
Winnings received = bet x odds of winning team
Top 10 reputable football betting bookmakers
Calculating football betting money for the half-left match – handicap 0.25 left.
The house offers the upper hand, and the lower handicap is 0.25 left. Accordingly, when the above team wins (no matter the score), you bet on the above bet, and you will win enough money. If the match result is a draw, you lose half your money, and the person who bet under the bet wins half of the capital. If the development of the match is that the team above wins, you lose enough money.
If enough money is won, the winnings received = bet x odds.
If you win half your money, your winnings = (bet/2) x odds
What is Macao Handicap?
The most accurate Macao odds
How to calculate football betting money for half-left handicap 0.5 left
The house offers the upper hand, and the lower handicap is 0.5 left. Accordingly, those who follow the top team will eat enough money when the team above wins with a difference of 2 left. Half the money will be defeated if the winning ratio is only 1. If the score is tied or lost, the bettor on the top team loses enough money.
How to calculate money when winning enough money, winnings = bet x odds.
When winning half money, winnings = stake x odds.
How to calculate football betting money for half handicap 0.75 left
The house offers the upper hand, and the lower handicap is 0.75 left. Accordingly, those who follow the top team will eat enough money when the team above wins with a difference of 2 left. Half the money will be defeated if the winning ratio is only 1. If the score is tied or lost, the bettor on the top team loses enough money.
How to calculate money when winning enough money, winnings = bet x odds.
When winning half money, winnings = stake x odds.
How to calculate football betting money for a one-sided handicap
The house offers the upper hand and the lower left hand. Accordingly, those who follow the top team will eat enough cash when the team above wins with a difference of 2 left. If there is a difference of 1 table, the money is tied. If you lose or draw, the bettor on the bet will lose all the money.
Tips for more effective football betting
The ultimate goal is to receive winnings when betting on football, whether for fun or to make money. And to achieve that, Kubet always wants to give players some advice.
Understanding football, understanding the online football betting market.
Follow the expert advice on the match.
Carefully consider the actual capacity of the two teams. Maybe the reputation of the two teams is equal. But have to see the lineup for the upcoming match. Study the kicking strategy. Is it attack or defense?
Keep a close eye on the match's highest odds and side bets. Usually, in addition to the main bet screen, the bookie will launch additional side bets such as the corner bet, the first free-kick …
Bet with your mind, don't bet with your heart. That is to use the brain to choose the team to bet on. Don't choose the section you like; choose the stronger team.
Kubet has taught readers how to calculate football betting according to each type of handicap and the most practical advice when players start betting. If you have any questions, don't forget to contact us.
Betting on football with a simple and fast calling card
Steps to deposit money to play football betting with the most straightforward phone card at Ku casino. Tips for playing online football betting destroy all bookies. Online football betting is considered a spiritual food for fans. This game is to satisfy your passion for football and entertain and stir up the match atmosphere. If you are not a professional player, do not know how to deposit money through your bank account into your betting account, Kubet still has a simple and convenient method of depositing football betting with a phone card.
Steps to top up football betting by phone card
Step 1: Log in to your betting account at the bookie.
If you already have an account at Kubet, log in to your account. If you don't have an account, follow the instructions below. How to create an online football betting account at Kubet.
Step 2: Buy phone scratch cards with existing denominations
At Kubet players can bet on football by phone card. The major carriers linked here are Viettel, Mobiphone, and Vinaphone. When buying scratch cards, there will be a service fee. Different pages have different service charges. Viettel network operator will have the lowest price.
Players can also use e-wallets to select deposit denominations. When buying via wallet, the service fee will be cheaper, and even receive specific discounts and discounts.
Step 3: Top up your phone card and betting account
Select "Deposit" on the homepage of the house Kubet.
Select football betting by phone card
Select the denomination to be paid. Then enter the code of the scratch card and press. Thus, you have successfully deposited money into your betting account.
Advantages and disadvantages of football betting by phone card
Football betting by phone card is the most traditional and simplest deposit form. They are used to recharge the phone. Buy materials on the internet
Benefits of depositing football betting with phone scratch cards
Used to exchange goods such as cash. And because they are so familiar with Vietnamese, they are also used to deposit bets. In addition to the traditional, scratch cards also have advantages such as:
Players do not need a bank link. Currently, not all banks allow you to link to a particular website. To link, the bank requires the confidentiality of the parties. Most Vietnamese domestic banks do not permit linking with any application. If you want, you must use an international payment card, visa, or master card.
Player deposits are secure.
Players can deposit money anytime, anywhere, without limit.
Diversity of deposit denominations for players to choose from.
Provide players with the 3 largest network operators in Vietnam. Therefore, it can be purchased at any retail store, e-wallets, or mobile banking.
It can be seen that the form of top-up by scratch card has many advantages. You can still bet generally if you don't have a bank account. But do they have any downsides?
Disadvantages of depositing football betting with phone scratch cards
Besides the significant advantages, they also have some drawbacks.
If you use a physical scratch card, you also know the limit of the scratch card's face value is 500,000 VND. And online scratch cards are also limited to 1 million VND.
Therefore, if you deposit a few million dongs on your account, the player is required to load up many times. In particular, if the store runs out of scratch cards with large denominations, they must buy at a lower denomination. Therefore, it takes more time to load. A scratch card will have about 13 numbers or more. To enter the correct 13 numbers many times is also quite tricky.
Kubet– The leading online football betting house in Vietnam
Kubet is the official authorized dealer of Kubet in Vietnam. We provide players with a diverse ecosystem of online games. The most prominent are online football betting, live casino, online chat…
We have quality teaching programs to make money online. Classroom instructors are all seasoned experts with actual combat experience. Participated in betting at many domestic and international football tournaments.
Kubet trains players from the most essential steps in a bet. Wishing to provide the most convenient and quality services. Currently, not only Kubet, but most other bookmakers also apply the form of football betting by phone card. However, players must also choose reputable parties to avoid being scammed and appropriating property. If you have questions about online betting, please contact Kubet for support as soon as possible.
Contact
Address: Số 57 P. Huỳnh Thúc Kháng, Láng Hạ, Đống Đa, Hà Nội, Vietnam
Phone: 0965522361
Homepage: https://kubet77.vip/