Foodpanda Business Model: How Foodpanda Works & Makes Money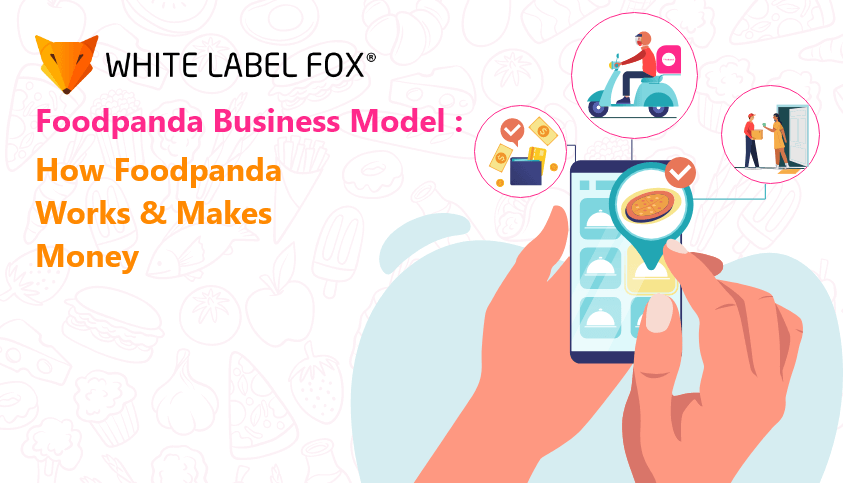 Online food delivery platform, Foodpanda connects users to thousands of local meal ordering and delivery points. The hyperlocal delivery-based business model helps the delivery giant to cater to the growing demand in the market. Looking at the business giant's success, many delivery brands are interested in a Foodpanda business model; they are trying to know how the delivery platform works and makes money.
The food delivery giant has covered a long journey. We are serving the communities in more than 400 cities and more than 12 markets in Asia, and the company hopes to play a positive part in customers' lives.
Foodpanda is Asia's largest delivery platform that helps 3000 new retailers and stores. The SMEs' digitization made them experience 430% of growth. It is the most used platform for ordering meals from restaurants.
Users can explore multiple options before placing the order; they can even choose between pick-up or home delivery at their convenience. It takes only a few minutes for customers to place an order; Foodpanda offers customer ratings, menus, and other details for over 12 countries and over 115000+ restaurants.
What is Foodpanda?
Owned by Delivery Hero, Foodpanda is an on-demand food and grocery delivery platform. The company operates as a lead brand that is headquartered in Singapore and works for Delivery Hero in Asia.
Recently Foodpanda invited panda pro members to a get-together event; guests had a great chance to build magical connections, go around the venue, and bond over their mutual love for meals while dining in style.
History and Successtime of Foodpanda to Look into!
Foodpanda is a leading food delivery operator that has completed millions of orders till today and raised more than 8.7 million. The meal delivery sector in the Philippines has been dominated by two companies, Foodpanda and Grab. These companies will cover around 52% and 48% of the market share, respectively, in 2021. Meal delivery is a growing sector worldwide, mainly since the pandemic spread.
Online food ordering and delivery platforms serve in many areas like Bangladesh, Hong Kong, Cambodia, Hungary, Germany, Japan, Laos, and many more. Foodpanda processes and delivers orders directly to local restaurants, the delivery agent then delivers the food to the customers' location. Customers can book the meal through a website and mobile app on iOS and android platforms. Have a look at the success timeline before exploring the Foodpanda business model right here.
Foodpanda enables customers to browse the menu, select items, enter a delivery location, and make payments online/offline. They can even use the review section on restaurant sites to leave comments on delivery, taste, and sales and rate the local store based on an overall impression of the restaurant.
Foodpanda gobbled up $20 million in initial funding from Phenomen Ventures, Rocket Internet, and Investment AB Kinnevik in April 2013. Later, iMENA Holdings invested around $8 million in September 2013. There was another funding round of $20 million in February 2014 from a group of investors and Phenomen Ventures.
In August 2014, Foodpanda announced that it collected $60 million in financing from a group of investors. The food delivery giant raised another $110 million from Rocket Internet and other investors in March 2015. Two months later, Goldman Sachs, along with other investors, invested about $100 million.
Delivery Hero acquired Foodpanda in December 2016. You might have a clear idea about Foodpanda funding, investment, acquisition, and success time. Now let's explore how Foodpanda works, and it's business and revenue model right here.
Foodpanda Business Model: How Delivery Giant Satisfy Growing Demand?
Foodpanda workflow is based on the hyperlocal business model, which provides numerous benefits to the company. The top benefits of the Foodpanda business model are as follows:
Helps to meet the growing demand for hyperlocal online meal delivery services
User engagement
Improved business control
Supporting local restaurants
Foodpanda maintains a website and app that food lovers can use to order food from their favorite restaurants and eateries. In 2018, Foodpanda started providing special deals, offers, and discounts to increase platform traffic. The company has clocked around 30,000 to 35,000 orders per day before the approach. This number is expected to reach 5,000 daily orders in the future.
The delivery company continues in-house brands known as "cloud kitchens." This concept was adopted by the delivery giant when it acquired Holachef. However, the company has three private-label brands in 2019 under its cloud kitchen business, including the FLRT and Great Khichdi experiment.
Customer Segments
Multi-sided Foodpanda business model has two interdependent customer segments possessing its essential; this segment includes:
Restaurant;
Customers;
Delivery agents.
Value Proposition
The platform provides value propositions including cost reduction, brand status, accessibilities, convenience, and customization. Foodpanda develops accessibilities by permitting meal stores to promote their business to customers who want to visit a physical location and search for tribulation by searching the website online.
It allows customers to place orders from an online food ordering app or website, providing great convenience. They can get round-the-clock service from the delivery providers without any hassle. Customers can choose to pick up or get meals delivered right to their doorsteps.
The platform allows customers to filter restaurants as per their type. It also provides lots of engaging deals to customers, such as meal discounts, free deliveries, and more. Amazing offers boost customer engagement and encourage them to try something new and save their cost.
Cost Structure
Foodpanda has built a strong brand with its effective business model. The delivery giant serves more than 500 cities in around 24 countries. An online ordering and meal delivery platform won the European Tech Startup Award in 2014 for "Best E-commerce Startup."
The amazing cost-driven structure aims to minimize expense, boost significant automation, and surge store sales. However, the biggest cost drivers for the food delivery platform are advertising costs, employees' salaries, etc. Few other drivers are like administration, customer support, etc.
How Does Foodpanda Work?
Effective Foodpanda business model provides great convenience to all the users. Customers can follow the easy registration and login process to use the platform. They can browse the nearby restaurant and their menu to place an order from them. Once they finalize the order, they can move to the check-out process and pay using multiple payment options like credit/debit cards or other payment options.
Once the customer places the order, the restaurant gets notified about the same. Then, the Foodpanda partner restaurant confirms the order and prepares the meal. As soon as the order is prepared, the restaurant requests a delivery provider to deliver the meal to the customer's place.
The delivery agent then collects the order and delivers it to the customer's place. The customer is allowed to track the process right from the moment the restaurant accepts their request through the delivery website and app. They can review and rate the restaurant and delivery provider as per their experience.
Many food ordering and delivery business entrepreneurs are getting inspired by a Foodpanda business model and the way it works to satisfy customers' growing requirements and investing in an app similar to Foodpanda. If you are also looking for a meal ordering and delivery app development service, White Label Fox can help you with it. Contact our experts to get a free quote right away.
Foodpanda Revenue Model: How it Makes money?
Most revenue of Foodpanda comes from restaurant commissions with which the delivery giant has partnered. Besides, it also generates revenue from other sources helping the company to generate great profits. The food ordering and delivery market generated around US$7.4 billion in 2021; this profit increased by 40% year-on-year.
Foodpanda segment revenue increased by 60% due to the COVID-19 pandemic; the revenue increased by US$616.2 million in the same quarter a year ago. Foodpanda has seen a great increase in revenue in recent years. The company generates revenue through various means like commission, advertisement, etc.
Restaurant Registration Fees
Restaurants have to pay registration fees to register themselves with the Foodpanda website and app. Customers looking to satisfy their cravings can find eateries on the Foodpanda platform. The registration charges are between $100 to $150. It is a one-time payment for restaurants helping them to generate great profits.
Commission
Restaurants have to pay a commission to Foodpanda for each order they get through the platform. They have to pay between 15 to 25% to Foodpanda with all taxes. The commission is determined based on the restaurant's location and also on the volume and kind of orders the restaurant receives on the platform.
Delivery Fees
Every order customers place through the Foodpanda platform is subject to delivery fees. This delivery charge depends on the distance that needs to travel between customers and the restaurant's location.
Advertisement
Many business entrepreneurs use Foodpanda as an advertising platform as it helps them boost their visibility. Businesses have to pay a steady fee to advertise their brand on this food ordering and delivery platform.
Affiliate Earnings
The delivery giant makes money by making recommendations on different credit cards. It stimulates transactions; banks provide special deals and discounts on their cards. You can also use affiliate marketing to earn money like Foodpanda.
A food delivery app like Foodpanda has competed with many delivery giants and made its name in today's competitive market. If you want to grab similar success, then you need to choose the right tech partner. Capitalizing on the dynamic method can help you provide your customers with what they are looking for.
Ending Note
Foodpanda has faced lots of ups and downs and has survived due to its effective business model. If you want to achieve similar success, then following the Foodpanda business model is the best option. We hope this blog might help you to know how Foodpanda works and makes money.
If you want to capture a vast base, then developing a delivery anything app is a smart choice to make. White Label Fox can help you give an online touch to your delivery business, get in touch to know how we help give a digital touch to your business and contact us at: [email protected].
Smith Joe, an experienced content writer, enjoys sharing his thoughts on various online delivery firms, eCommerce, on-demand business models, and so on.
https://whitelabelfox.com/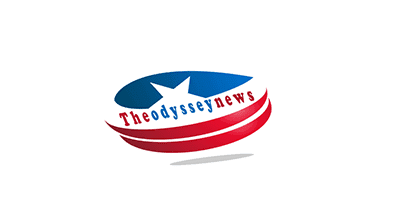 Exploring the potential of rso treat depression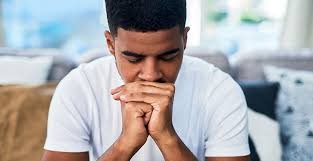 RSO, or Rick Simpson Oil, is a concentrated cannabis oil that has gained attention for its potential therapeutic effects. While there is limited scientific research specifically on RSO's efficacy in treating depression, some anecdotal evidence and preliminary studies suggest that it may offer potential benefits for individuals struggling with depression. It is important to note that RSO should not replace conventional treatments for depression, and consulting a healthcare professional is crucial. However, exploring how RSO may potentially treat depression can provide valuable insights into its potential benefits.
Depression is a complex mental health condition characterized by persistent feelings of sadness, loss of interest in activities, changes in appetite and sleep patterns, difficulty concentrating, and a lack of energy. Conventional treatments for depression typically include psychotherapy, medication, and lifestyle modifications. However, these treatments may not work for everyone, leading individuals to seek alternative options such as rso treat depression.
RSO contains high levels of cannabinoids, particularly tetrahydrocannabinol (THC) and cannabidiol (CBD). Both THC and CBD interact with the body's endocannabinoid system, which plays a vital role in regulating mood, stress, and emotional responses. THC has psychoactive effects, while CBD is non-psychoactive and possesses calming properties.
One potential way in which RSO may help with depression is by potentially increasing serotonin levels in the brain. Serotonin is a neurotransmitter involved in mood regulation, and low levels of serotonin are associated with depression. CBD has been found to interact with serotonin receptors, which may promote an increase in serotonin levels. By increasing serotonin, RSO may help alleviate depressive symptoms and improve overall mood.
Additionally, RSO may have anxiolytic properties, meaning it may help reduce anxiety. Anxiety often co-occurs with depression, and by addressing anxiety symptoms, RSO may indirectly benefit individuals with depression. CBD in RSO has been studied for its anxiolytic effects, showing promise in reducing anxiety and promoting a sense of calmness. By reducing anxiety levels, the way rso treat depression may contribute to an overall improvement in depressive symptoms.
Furthermore, RSO's potential anti-inflammatory properties may also be relevant to depression treatment. Some research suggests that chronic inflammation in the body may contribute to the development and progression of depression. CBD, found in RSO, has been shown to have anti-inflammatory effects. By reducing inflammation, RSO may help alleviate depressive symptoms and improve overall well-being.
It is important to emphasize that RSO should not be considered as a standalone treatment for depression. Depression is a serious medical condition that requires professional evaluation and appropriate treatment. RSO should be viewed as a complementary or alternative approach, used in conjunction with conventional treatments under the guidance of a healthcare professional.
Moreover, RSO may not be suitable for everyone. It can have side effects such as drowsiness, dry mouth, and changes in appetite. Additionally, the psychoactive effects of THC may not be well-tolerated by individuals with certain sensitivities or pre-existing mental health conditions. Therefore, it is essential to consult with a healthcare professional before incorporating RSO into your depression treatment plan.
In conclusion, while scientific evidence on RSO's effects specifically on depression is limited, some anecdotal reports and preliminary studies suggest that it may have potential benefits. RSO's interaction with the endocannabinoid system, potential to increase serotonin levels, anxiolytic properties, and anti-inflammatory effects may contribute to its potential as a complementary treatment option for depression. However, further research is necessary to better understand the specific mechanisms and optimal use of RSO for depression. If you are considering using RSO for depression, it is crucial to consult with a healthcare professional to ensure safe and appropriate usage.
I am a professional content writer.
Sydney taxi airport is the good choice
Sydney Taxi Airport is a convenient and reliable transportation service that ensures a hassle-free journey to and from Sydney's major airports. When it comes to a comfortable and timely airport transfer, Silver Taxi in Sydney is the go-to choice.
With a fleet of well-maintained vehicles and professional drivers, they offer exceptional service to both residents and visitors. Whether you are arriving at the airport or need a ride to catch your flight, Silver Taxi is committed to providing a seamless and comfortable travel experience.
Silver Taxi in Sydney takes pride in offering top-notch airport transportation services through Sydney Taxi Airport. They understand the importance of punctuality and strive to provide on-time pickups and drop-offs, ensuring you never miss a flight or keep waiting after a tiring journey.
Their fleet consists of well-maintained, clean, and comfortable vehicles, driven by experienced and courteous drivers. They are well-versed with the city's routes and traffic conditions, ensuring a smooth and efficient ride to your destination.
With competitive rates, advanced booking options, and round-the-clock availability, Silver Taxi in Sydney's airport service is your reliable choice for airport transfers in Sydney.
How much is a taxi from Sydney airport to the city?
If you're wondering about the cost of a taxi from Sydney Airport to the city, Silver Taxi in Sydney provides reliable and affordable transportation services.
The fare for a taxi ride from Sydney Airport to the city depends on various factors such as the time of travel, distance, and any additional surcharges. It is recommended to check with Silver Taxi in Sydney directly or visit their website for the most accurate and up-to-date information regarding fares and pricing.
Their transparent and competitive pricing policy ensures that you receive a fair and reasonable rate for your journey, allowing you to reach your destination conveniently and within your budget.
Is uber cheaper than taxi from Sydney airport?
When it comes to comparing the cost of Uber and a taxi from Sydney Airport, it's essential to consider various factors. While Uber may sometimes offer competitive rates, it's worth noting that surge pricing during peak hours or high-demand periods can significantly affect the fare.
On the other hand, Silver Taxi in Sydney provides reliable and transparent pricing for airport transfers. With Silver Taxi, you can have peace of mind knowing that the fare remains consistent, regardless of the time or demand.
Additionally, Silver Taxi drivers are experienced professionals who know the most efficient routes to and from the airport, ensuring a smooth and timely journey.
While both Uber and taxis have their advantages, Silver Taxi in Sydney offers the convenience, reliability, and fair pricing you need for a stress-free airport transfer experience.
Is it easy to get taxi at Sydney airport?
Getting a taxi at Sydney Airport is a convenient and straightforward process, thanks to the services provided by Silver Taxi in Sydney. As one of the leading taxi companies in the city, Silver Taxi ensures a seamless experience for passengers arriving at the airport.
Sydney Airport has designated taxi ranks where Silver Taxi vehicles are readily available. Passengers can easily locate these ranks and find a Silver Taxi waiting to provide transportation. The airport staff is also available to assist in directing passengers to the taxi ranks.
Silver Taxi in Sydney prioritizes customer satisfaction and understands the importance of prompt service. With their reliable and efficient fleet of well-maintained taxis, driven by professional and experienced drivers, Silver Taxi in Sydney guarantees a hassle-free experience when looking for a Sydney taxi airport service.
Whether you're traveling for business or pleasure, you can rely on Silver Taxi to provide reliable transportation from the airport to your desired destination. Choose Silver Taxi in Sydney for a comfortable and stress-free journey from Sydney Airport.
How much is uber from Sydney airport to city?
When considering the cost of an Uber ride from Sydney Airport to the city, it's important to note that Silver Taxi in Sydney offers competitive and transparent pricing for airport transfers.
While Uber fares can vary based on factors such as time, distance, and surge pricing during peak hours, Silver Taxi provides consistent and reliable rates. By choosing Silver Taxi in Sydney, you can avoid any unexpected price surges that might occur with Uber.
Additionally, Silver Taxi drivers are experienced professionals who are familiar with the most efficient routes, ensuring a smooth and timely journey from the airport to the city.
With Silver Taxi, you can have peace of mind knowing that you will receive fair and reasonable pricing for your airport transfer.
So, when it comes to affordability, reliability, and transparent pricing, Silver Taxi in Sydney is a reliable choice for your transportation needs from Sydney Airport to the city.
Do you tip taxi drivers?
Tipping taxi drivers is a common practice in many countries, including Sydney. While tipping is not mandatory, it is considered a courteous gesture to show appreciation for excellent service provided by taxi drivers.
If you choose to tip your Silver Taxi driver in Sydney, it is greatly appreciated. The amount of the tip is typically discretionary and can vary based on factors such as the quality of service, assistance with luggage, or any extra amenities provided during the ride.
Silver Taxi in Sydney values customer satisfaction, and a gratuity for your driver is a way to acknowledge their professionalism and ensure a positive experience.
Is uber available in Sydney?
Yes, Uber is available in Sydney. However, when it comes to reliable and convenient transportation services, Silver Taxi in Sydney is an excellent alternative.
While Uber offers ridesharing services, Silver Taxi provides a dedicated and professional taxi service with experienced drivers and well-maintained vehicles. Silver Taxi in Sydney prioritizes customer satisfaction and ensures a seamless experience for passengers.
With Silver Taxi, you can have peace of mind knowing that you will receive reliable service, transparent pricing, and the convenience of hailing a taxi directly from the designated ranks at various locations in the city, including Sydney taxi airport services.
When looking for a dependable transportation option in Sydney, Silver Taxi is a trusted choice.
Considering the Potential Side Effects of RSO and CBD in Children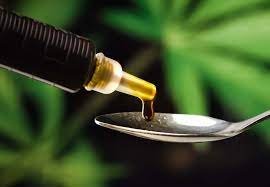 RSO (Rick Simpson Oil) and CBD (Cannabidiol) are cannabis extracts that have gained attention for their potential therapeutic benefits in various populations, including children. While both substances have shown promise in certain medical conditions, it is important to consider the potential side effects when considering their use in pediatric patients. In this article, we will explore the possible side effects of RSO and CBD in children.
RSO, which is rich in THC (tetrahydrocannabinol), the psychoactive compound in cannabis, may have significant side effects, particularly in children. The high THC content can cause psychoactive effects such as altered perception, impaired cognitive function, and sedation. These side effects can impact a child's cognitive development and educational performance. Moreover, the long-term effects of THC on the developing brain are still not fully understood, and excessive exposure to THC during childhood may have adverse consequences.
On the other hand, CBD, which is non intoxicating and does not produce a "high," is generally considered to have a favorable side effect profile. However, it is not entirely free of potential adverse effects. Some children may experience mild side effects such as drowsiness, dry mouth, changes in appetite, or diarrhea when using CBD. These effects are usually temporary and diminish with time or adjustment of dosage.
It is important to note that the side effects of RSO and CBD can vary depending on several factors, including the child's age, weight, individual sensitivity, and the specific medical condition being addressed. Additionally, the quality and purity of the product, as well as the dosage used, can also influence the occurrence and severity of side effects. Therefore, it is crucial to consult with a healthcare professional experienced in pediatric cannabis medicine for personalized advice and guidance.
When considering the use of RSO or CBD in children, it is essential to be aware of the legal and regulatory framework governing cannabis products. While CBD derived from hemp is legal in many jurisdictions, RSO, with its higher THC content, may be subject to stricter regulations or limited availability. It is crucial to comply with local laws and obtain these substances from reputable sources to ensure safety and legality.
Furthermore, it is important to consider the potential drug interactions between RSO/CBD and other medications that the child may be taking. Cannabinoids can interact with certain medications, including those metabolized by the liver's cytochrome P450 enzyme system. This interaction can affect the metabolism and effectiveness of these medications. Therefore, it is crucial to inform healthcare professionals about all medications, including RSO or CBD, being used to avoid any potential adverse interactions.
Lastly, the decision to use RSO or CBD in children should involve a comprehensive evaluation of the child's medical condition, the available evidence supporting their use, and careful consideration of the potential risks and benefits. Healthcare professionals with expertise in pediatric cannabis medicine can provide valuable guidance in this decision-making process.
In conclusion, while RSO and CBD hold potential therapeutic benefits, it is essential to be aware of the possible side effects, particularly when considering their use in children. RSO, with its high THC content, can have psychoactive effects and impact cognitive development. CBD, although generally well-tolerated, may still cause mild side effects. Consulting with healthcare professionals and ensuring compliance with legal regulations are vital steps in ensuring the safe and appropriate use of RSO or CBD in children.
I am a professional content writer.