Five benefits of choosing IGCSE curriculum for your child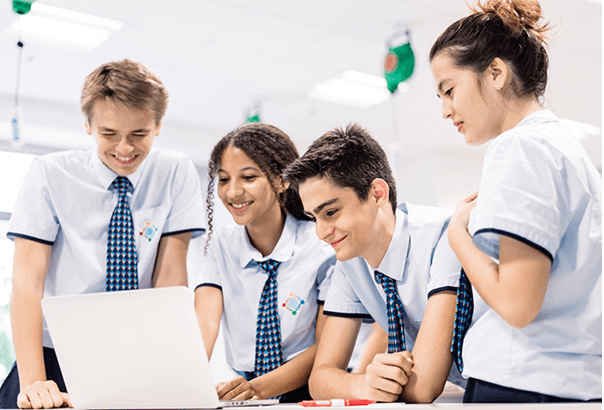 The curriculum is a vital part of a child's educational journey. It has to be strategic and globally recognized to design a fruitful future. Parents have plenty of options to choose from, depending on their requirements and vision. Even though every curriculum plan has something to offer, it is vital to go for IGCSE if you want international exposure. 
It is a fruitful choice for young minds, as it keeps their horizon broad and open. There are many schools in Singapore offering this curriculum plan. So, finding the best schools in Punggol won't be challenging. You will get the options in schools that deliver quality education and help parents give apt direction to their child's educational journey. 
Five benefits of choosing IGCSE 
Listed below are some of the benefits of choosing the IGCSE curriculum for children. If you are a parent and confused about why you should go for it, these benefits will help you get clarity. 
International Recognition
This curriculum plan has got international recognition and has the backing of universities and colleges around the globe. If you plan on sending your children to renowned foreign universities, enrolling them in an IGCSE-affiliated school is a fruitful option. They will better understand the international educational standards, and this familiarity will help them in the long run. 
Student Centric
Their strategy is to focus on the requirements and interests of a student. There is no pressure of getting the highest grades; the emphasis is on understanding the concepts and learning their practical implementation. Moreover, they plan activities and events complying with the interests of children. The schools encourage them to be actively involved in whatever they want. Furthermore, they also ensure that parents and educators stay in constant touch to discuss and work collaboratively towards child growth.
Global Exposure
The schools offering this curriculum are everywhere in the world. The best schools in Punggol organize multiple events in collaboration with the other branches of the same school in other parts of the world. These events help students to gain exposure to the global education industry. In addition, they get to meet the student community from varied cultural backgrounds and interests. This way, they can meet like-minded students and improve their social circle significantly. 
Subject Options
Choice of subjects matters a lot in deciding what career path a student wants to choose. Hence, the school they choose must give them the liberty to design a course and start in the right direction. This particular curriculum option comes with plethoras of subject options. Keeping a few core subjects, the students can choose the rest. This way, you can save your child from the unnecessary pressure of dealing with the syllabus they don't like, and it will reflect on their overall performance. 
Skill Building
The world is changing at a fast pace, and it is only the skill of a person that is in demand these days. The students need critical thinking, communication, decision-making, and relevant soft skills to excel in life. One can develop these skills during the school years only as once the students start their professional journey, it gets challenging to survive. That is what the curriculum plan keeps in mind. They carry out case studies, interactive activities, and special sessions to instill these skills in students. It helps them face the challenges that the future holds.
The list of benefits that this curriculum plan offers is endless. All that the parents have to ensure is to choose a school that follows this plan religiously and maintains the quality of education. Then, dig deeper, and check which schools are offering it. Explore multiple options and then enroll your child in the school that you feel will stand tall on your expectations. Compromising with the education quality is like compromising with your child's life. Thus, make wise decisions and rest assured that your child is on the right path.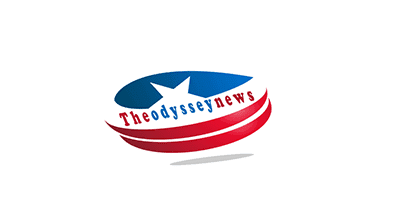 Why High School in Bangalore should be the best choice
Academic performance is emphasized and is of primary concern as students reach high school. Good high schools ensure that students are provided with every necessary equipment and resource, encouraging them to achieve excellence. Parents have a wish list of considerations and expectations while selecting a school for their kids. High Schools do serve the educational needs of students, but there is something beyond education to look for. A school committed to enhancing every student's potential becomes an ideal choice for a parent. Furthermore, if the school is affiliated with the CBSE board, the board with the largest number of affiliated schools in India, it makes the choice that much easier.
Quality education is a must since today the world focuses on qualified professionals with enhanced skill sets. Every high school in Bangalore ensures that they play significant roles in the life and growth of every student. Since the CBSE syllabus is much more flexible, it becomes a preferred board where a student can reach his professional goal easily. There are various reasons why parents choose the best CBSE schools in India and especially in Bangalore. Below are some reasons why high schools in Bangalore are ideal for students.
School Infrastructure
School infrastructure and the facilities provided to maintain the students' comfort level make it a preferred choice. Schools today stay aligned with the parameters globally set for the schools in terms of school structures and technologies. The school campus and premises should be upgraded as per the expectation and educational requirements of students. It is essential to have well-equipped laboratories, advanced classrooms, attractive assembly areas, and better libraries to facilitate students' needs. Schools with visually appealing premises with good amenities would be a parent's preferred choice.
Social Involvement
A classroom with students from diverse backgrounds is essential for the social growth of a child. Students collaborate with co-students from various communities and are exposed to different cultures. It enhances and strengthens the global belongingness of the student. They can widen their perspective of several cultures and can explore unique experiences.
Unlike traditional learning methods, students think more affirmatively and are ready to be socially involved.
Academic Reputation
A high school in Bangalore that has consistently achieved academic excellence is most sought-after. Expenses or admission fees are not that much of a concern when it comes to giving the best education to your child. What parents look for in an ideal school is that it helps their children achieve their life goals. Various award-winning CBSE schools in Bangalore have won laurels for their academic excellence. Besides quality education, these schools pay equal attention to extra-curricular activities that assist in sharpening the mind of your child. A school that provides an in-depth evaluation of your child's improvement is likely to top your list.
Promises long-term growth
When quality time is devoted to the overall development of students, it means the school is on the right track towards excellence. A high school with the right vision, faculty, and infrastructure lays a structured foundation for a child's educational journey. The nationally recognized board with stream-based academic flexibility paves the path for a dynamic professional future. Hence, a high school in Bangalore that crafts a perfect life for your child is a good choice.
A student-oriented and comprehensive learning that enhances every possible skill of a child are the essential characteristic of an excellent high school. It takes every initiative in improvising the teaching techniques of the educators, making them pay personal attention to the child. They get the children future-ready for competitive examinations making them self-reliant. It is essential to consider all aspects before choosing the best high school for a child. Good high schools are student-friendly and inculcate universal values in them.