What kinds of contact lenses are there in the market – Find the right contact lenses for your eyes.
Every day technology is advancing, leading to new products in the market with respect to the current technology. Contact lens is among the products which are affected by how technology changes. Hence it is the reason you'll find different types of contact lenses in the market.
If you are thinking about ditching your glasses or changing the contact lens, first of all, you need to familiarize yourself with the types available in the market, and once that meets your needs.
All the types of contact lens you'll find in the market are meant to help adjust vision and lifestyle. It can be hard to select which one is right for you, but that is where we come in. In this blog post, we have categorized all the types of contact lenses according to a type of correction, material, comfort, color variation, among other factors.
Kinds of contact lens are there in the market.
In this section, you'll find different types of contact lenses available in the market today. There is an overview of the type of contact lens and what they are made up of.
Categorization according to the materials and comfort
In this first category, there are two types of contact lenses. They differ according to the material used to manufacture them and their comfort.
Soft contact lenses
Soft contact lens is one of the common types of lens you can find in the market today. These contact lenses are made up of soft plastics, and they drape gently over the cornea.  If you go for the latest soft contact lens, they are made up of silicone hydrogel. It is a material that is used to allow adequate oxygen to your cornea. Before buying these latest lenses, it is imperative to talk to your doctor about the silicone hydrogel.
Hard contact lenses
Hard contact lenses, also known as Rigid Gas Permeable lenses, are less common contact lenses. These types of lens are meant to offer an excellent vision to those patients who have higher astigmatism.
RGP lenses can take a few days to adjust to, especially if you're a first-time user. RGP lenses additionally necessitate a thorough fitting process due to the lens specifications' exceptional precision. So accurate, each lens is custom-made to your exact specs! As a result, they are the sole item on our website that is a final sale.
Soft lenses are increasingly frequent since they provide instantaneous all-day wear and can be safely worn while participating in sports (RGP lenses cannot). Consult your eye care provider to determine the best material, curvature, and replacement plan for you.
Categorization according to Replacement schedule
Behold, considering the material, there is also a need to consider the replacement schedule. Hence taking the replacement schedule, the following are a type of contact lens in the market today.
Daily wear contacts
Daily wear contacts can be worn the whole day up to the number of hours determined by your eye doctor, but they must be removed, disinfected, and cleaned every night.
Extended wear contacts
Under the supervision and consent of your eye doctor or fitter, extended wear contact can be used overnight. Some lenses can be worn for up to 30 nights in a row, depending on the brand. Consult your doctor to see if your eyes are healthy enough to wear contact lenses at night.
The two above contact lenses are all disposable contact lenses, even though some can be used for a longer period. Your eye doctor will work with you to develop a replacement schedule that is right for you. There are several alternatives to pick from depending on your requirements:
Daily disposable contact lenses
Daily contacts are the healthiest alternative for your eyes since they provide you with a new lens every day without needing to worry regarding protein deposits or cleaning schedules. One-day lenses are also an excellent option for those who wish to wear their contact lenses just on rare occasions.
Weekly/Bi-weekly
Weekly contacts are typically taken out at night for cleaning and discarded once a week. These lenses offer a pleasant wearing experience as well as a cost-effective replacement schedule.
Monthly replacements
These contacts can last up to 30 days if properly cared for. Pick a day of the month as a reminder when it's time to change your lens. For all types of prescriptions, these lenses are available from a variety of companies. If your eye doctor says it is okay, you might be able to wear it overnight.
Categorization according to Prescription options
The third category is according to the prescription options, and there are different types of contact lens to serve any vision problem. Under this category, the following are contact lenses you can find in the market.
Spherical lenses
Spherical contact lenses are the most popular contact lenses, and they are used to correct myopia and hyperopia. Additionally, if your glasses prescription has a "CYL" value of 0.75 or less, you won't notice a CYL in your contact lens numbers and can wear a spherical lens.
Toric
Toric lenses correct astigmatism by changing power as it travels around the lens – this occurs when your lens or cornea is almond-shaped rather than spherical. As you move your finger across the lens, the correction power changes.
The CYL and AXIS values on these lenses will most likely differ from those on your glasses prescription; your eye doctor or fitter will change those values based on how the lens rests naturally on your eye.
Multifocal
Around the age of 40, everyone requires additional magnification to read and see nearby items well. Presbyopia develops as the natural lens in our eyes stiffens with age, making it more difficult to concentrate close up. With multifocal lenses, you can get rid of those reading glasses dangling from your neck or stored in your breast pocket.
Colored
Colored contact lenses are a great way to add some zing to your eyes! These can be worn for aesthetic purposes or to correct vision. Colored contacts should be prescribed by your eye doctor regardless of the correction (or lack thereof) in the lens, as they are a medical device that sits on your eye's fragile structure.
If your vision correction necessitates it, any contact lens will be available as toric or multifocal regardless of a replacement schedule.
Categorization according to Colour variation in contact lenses
Pale eyes have long been desired due to their rarity and recessive genetic origin. There was no way for persons born with dark eyes to imitate the appearance of blue or green eyes until the invention of colored contacts.
Colored contacts are becoming increasingly popular among actors and actresses, whether or not they are required to correct refractory mistakes. Colored contact lenses, like any other type of contact lens, must be fitted and recommended by a doctor.
Opaque contacts lens
A solid coating of color around the iris and a clear center are painted on opaque contacts. They're made to lighten even the darkest of eyes. Because the natural appearance of the eye is obscured, opaque lenses can conceal the underlying hue.
Enhancers
Enhancers, also called medium tints, are designed to enhance or change the color of one's eyes without masking them. Enhancers are intended for those with pale eyes and have no impact on people with dark eyes.
Visibility tinted lenses
A very tiny colored tint, usually blue, is added to visibility tinted glasses. They will not affect or disguise the eye color in any way, unlike opaque lenses and enhancers. Instead, the colors are meant to assist a lens to stand out in a lens case or if it falls out or is dropped. VISITINT or LiteTint are other names for visibility lenses.
Monovision contacts
Monovision contacts are recommended for patients with presbyopia, with one eye adjusted to see far away and the other set to see close up. Because minds are smart, the eyes and brain eventually adjust to produce one clean field of view.
Final words
You must be able to read your prescription to purchase contact lenses online. The numbers for your contact lens prescription are based on your glasses prescription; however, they can vary, especially for higher prescriptions. This is one of the reasons why it's crucial to seek the advice of an eye doctor.
To ensure that your contacts fit your eyes properly, you must choose them carefully. Your eyes, like people, come in a variety of forms and sizes, and they change form over time. Above all, it's critical to wear contact lenses that protect your eyes.
Contacts must provide the best possible oxygen and moisture flow. All of the oxygen in your cornea (the clear dome on the front of your eye) comes from the air around it. Therefore your lenses must not only enable oxygen to travel through the material and move just enough to keep a microscopic layer of tears flowing beneath the lens, which helps carry oxygen and clean the lens.
By allowing more oxygen into the eye, you can view the world as it should be seen. Even contemporary materials, however, can harm your cornea if the fit isn't perfect. Ascertain that your eye care specialist has examined the lens's movement on your eye and determined that it is safe to wear.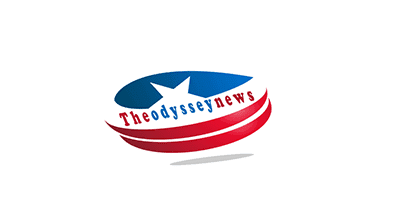 Changing your House With One Room At A Time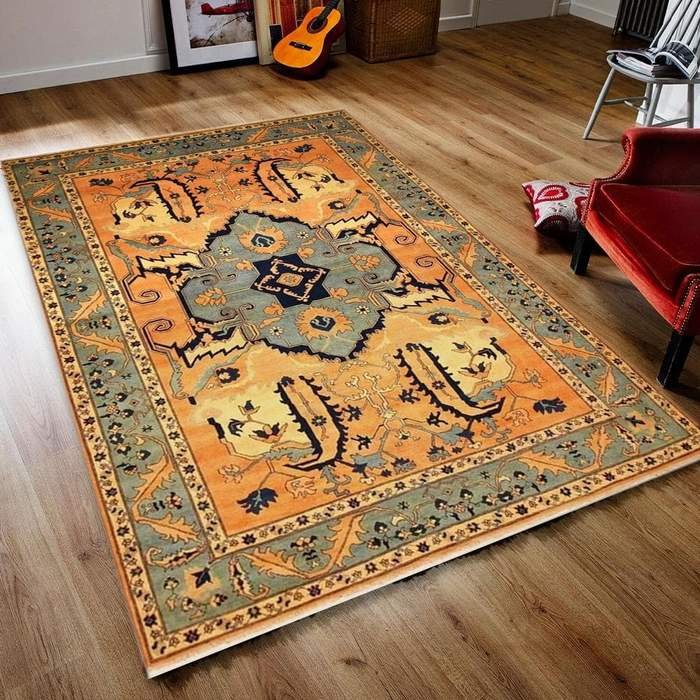 You have finally made it to college! There is just one problem: you don't know where to start. Where should your bed go? How do you organize the living room? What about your kitchen, bathroom, and bedroom? The truth is that every college apartment looks different because each student does things differently. However, some basic ideas can help make your first apartment feel like home. We will discuss great ways to decorate a college apartment, so all of your furniture fits in and makes sense!
Choose a Right Color Scheme
The first thing you need to do for college apartment decorating is deciding on a color scheme or several. You'll want to see which colors make you feel at home, and try not to paint all of the walls one shade! If you have friends nearby, ask them for advice about decorating their apartments when they go off to college. From walls to furniture, accessories, and area rugs, you'll find various styles and colors to choose from.
Choose the Right Bedspread or Quilt
If your college apartment has a bed, then choosing a comforter set for it is the first piece of furniture that needs to be taken care of! You can either buy a bedspread already made or DIY with sheets – but no matter what, you'll want to make sure that it's a focal point of the room. As mentioned above, every college student needs a comforter set for their bed to complete the look and feel of their bedroom! Invest in the best one that you can afford!
Decorate Your Walls with Wallpaper or Paint
The walls of your apartment are a blank canvas for whatever aesthetic you want to create. If your college has an idea wall, then use it as inspiration and take what they have on display in the resident's hallways and make them come alive in yours by decorating your walls with wallpaper or paint.
Get Creative With Your Furniture
When you think of college furniture, the first thing that typically comes to mind is a twin-size bed and desk. This won't cut it for your apartment! Invest in some options like an ottoman to use as extra seating when friends are over, or even have it as a place to put your feet up. The right furniture can help make your apartment feel more like home. Opt for a futon over a couch or chair so you can have somewhere to sleep when your friends come to visit, and an ottoman might be useful as extra seating for guests. You don't want just any furniture, though! Make sure it's not too bulky because space is limited in the average college apartment. Choose something that will fit within the confines of your space.
Get A Rug That Matches Your Style
A rug can go a long way in creating the perfect look and feel for any room, so get one that matches your style! You don't have to spend money on an expensive piece of furniture if it just doesn't work with what you already have. Maroon or red rugs are great for a room that has dark floors or furniture, while lighter colors are perfect if you want to create the illusion of more space.
Be Creative With Your Lighting
There's nothing worse than coming home from a long day and not being able to see anything! To avoid this situation, try having multiple lamps in your apartment, so there is always a light source nearby. Good lighting is important, so if you're looking for something unique to add a sense of character to your room, try a triptych lamp.
Use Mirrors to Give Room an Enlarged Look
Mirrors can do wonders for any space, but they're especially great in rooms that are smaller than you'd like them to be. Use wall-length mirrors, so the room feels more spacious and less cluttered! Mirrors are also great for reflecting light, so they're perfect if you don't have much natural lighting in your room.
Choose The Colors Carefully
Colors can make room, so choosing them carefully is key! Consider your favorite colors and which ones you feel the most positive about to help with mood management while living on-campus. It's important to also consider how light affects color – if there are more windows than walls, for example, you might want to paint your walls a dark color so that space doesn't feel too open and empty.
Get Creative With Your Storage
We've all been in that situation where we don't have enough storage space for the things we want to keep around, so you may as well find creative ways to put them away! Fake bookshelves are perfect because they'll give off an illusion of a larger space while still being able to hold a lot of your things. You can also take advantage of corners and walls to hide things like dressers, closet space, and even your bed.
Hang Pictures on the Walls
You can use this tip to decorate any space, but it is especially important in a small apartment because you need to fill up as much wall space as possible! It feels good for your brain and soul when looking at pictures instead of blank walls all day long. If you're feeling creative, you can paint your art or make a collage with interesting paper!
Stripes and Patterns on the Walls
This one is our personal favorite because it's so fun and playful. You don't need to go over the top either; just painting one wall in stripes will do the trick. Try pairing that with a patterned couch or throw pillows to complete the look! Moreover, Pictures, paintings, and posters are all great ways to fill up space. If you're looking for inspiration, try searching Pinterest for "college dorm room wall decor" or any other quotes about college life that might speak to you.
Don't Be Afraid To Get Creative!
If all of these ideas seem way out of reach, don't be afraid to get creative with what you already have in your possession. You can decorate a plain white room by putting up posters, wrapping the walls with tapestry, or placing furniture in a way that creates an ambiance.
Wrapping Up
We hope you have found this post to be helpful. If so, please share it with your friends and family who are looking for a great summer sale or need the perfect decoration idea for their college apartment. And don't forget to shop your favorite rugs at RugKnots! They offer fast shipping. Here's one last tip – if there's something specific that you're searching for, type in what exactly you want into the search bar like "blue rug" or "rugrats." You never know what kind of awesome deals may come up!
How to Change Passenger name on Alaska Airlines
Change or cancel your reservation here at alaskaair.com.
Call Alaska Airlines reservations team at 1-877-311-7484. (Dial 711 for relay services)
Notify an agent at the airport ticket counters.
Alaska flight Change Policy  Same-day confirmed changes can be made during the check-in window. A $25-50 fee will apply, but no difference in fare is charged. Saver fares cannot be changed. Saver fares purchased on or after May 1, 2021, may only be canceled under our 24-hour cancellation policy.
Alaska Airlines rule book?
Well, Alaska Airlines allows passengers to change or correct their names under any circumstances. It understands the severity of the situation and thinks for the convenience of customers. You can dial the Alaska Airlines customer care number (1-877-311-7484 as soon as you notice an error in your name on the ticket.
Alaska Airlines Reservations Name Change
Alaska allows one-time minor name correction free-of-charge under the following circumstances:
Corrections of no more than three letters (i.e. Britny for Britney or Brittany; John for Jon)
Obvious misspellings (i.e. Jeffrey for Geoffrey, Smith for Smyth, Gonsales for Gonzalez)
Completing a first name (changing Jeff for Jeffrey, Tom for Thomas, etc.)
Names inverted (i.e. JOHN/Doe for DOE/John)
Alaska Airlines ticket Change last name due to marriage or divorce
Name transfer is allowed by Alaska for a $125.00 name transfer fee plus any difference in fare. Great news! This fee is waived when transferring a ticket from a gold member to another traveler. However, the name transfer fee does apply when transferring a ticket from a non-gold member to a gold member.