Financial costs Incurred by Living Kidney donors: A Report
A living-donor transplant is a surgery that removes an organ or part of an organ from a living person. Then it places it in another person whose organ isn't working well.
In recent years, it has become very popular. More than 6,000 people in the United States report donating their living organs every year. This is due to the growing need for organs for transplantation and a lack of deceased-donor organs. Living kidney donation has certainly become the most common type of living donor transplant. People can give one of their kidneys, and their one kidney can still do the job. Living donors can also give part of their liver, and the rest of their liver regenerates, grows back to almost its original size, and does its job.
If you have a kidney or liver that needs to be transplanted, you can be a living donor. You can also be a living donor for tissue transplantation, like skin or bone marrow that has been damaged or destroyed by the disease.
Living donors provide around 40% of all kidney transplants worldwide. Despite the benefits of living donor transplants, rates have remained stable in recent years. One potential impediment could be the financial costs of the transplant process, which potential willing donors may incur for travel, parking, lodging, and lost productivity. 
What Did the Report Say?
End-stage kidney disease (ESKD) is becoming more common worldwide, and transplantation is still the best way to treat it. Living kidney donation is thought to be safe from a medical point of view, but many donors have to pay a lot of money for the process. A kidney transplant from a living donor can help recipients avoid the long wait for organs from deceased donors. Many recipients gain more than 10 years of life expectancy as a result. In addition, each person who has a kidney transplant instead of having dialysis saves the healthcare system about $100,000 per year. 
Current estimates say that more than 90% of donors have to pay for things, including travel costs to and from the evaluation center and other costs that aren't directly related to the donation (e.g., lost income for time off work to heal from donation). One-third of living kidney donors paid more than $CAD3,000 in out-of-pocket costs, and 15% of donors paid more than $CAD8,000. This is based on a recent study in Canada. Many governments have set up reimbursement programs for living kidney donors. So they don't have to pay for things that go along with giving a kidney. 
Prospective Cohort Study on Living Kidney Donors
To better understand and measure the financial costs that living kidney donors incur, Unbound Medicine did a "prospective cohort study." They recruited 912 living kidney donors from twelve transplant centers all over Canada between 2009 and 2014. 821 of them filled out all or part of the costing survey. Living kidney donors who have been evaluated show how much they will pay in total. How much will they have to pay out of their pocket? And how much they will have to give up for three months after the donation. When we looked at the costs, we looked at the donor's relationship with their recipient. It could be spousal (gift to a partner), emotionally related non-spousal (friend, stepparent, or in-law), or genetically related (directed, paired kidney, or non-directed).
What was the Result?
They paid $1254 out of their pocket and lost no time at work. The median (75th percentile) was $2589. A spousal donor's costs were $2226 more than the costs of an emotionally connected non-spousal donor. A directed donor's costs were $1664 more than those of a non-directed donor. Out-of-pocket and lost productivity costs more than $5500 for 205 (25%) donors.
These findings can help people come up with ways to cut down on the costs of living donation, which could improve the donor experience and increase the number of living donor kidney transplants. 
Wrapping the Post
Donors have to pay for a lot of things when they give their kidneys away. In fact, the total kidney transplant cost in India probably more than people thought. To make sure that informed consent and fair reimbursement policies are followed, you need to ensure that you have more information on all costs from a detailed prospective multi-center cohort study.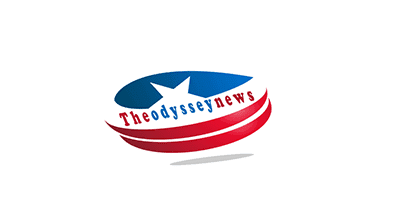 Does Allegiant compensate for delayed flights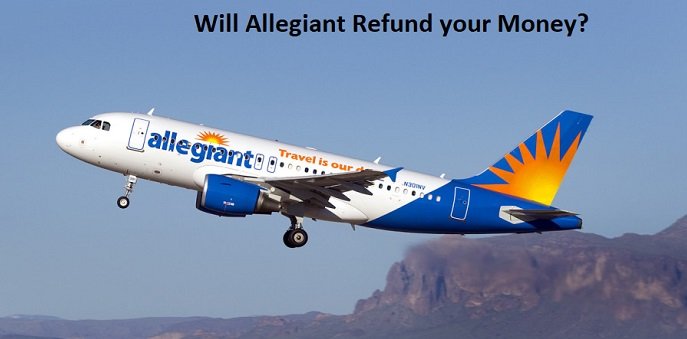 With due respect for the customers' convenience and satisfaction, Allegiant attempts its finest so that their inconvenience due to flight delays or cancellations would be encountered. Efforts like rescheduled flights, alternate transportation, credit vouchers, and/or refunds, depending on availability of rescheduled and/or alternative travel arrangements, Complaint With Allegiant Air, and other factors the Airline makes to comfy the customers' problems.
Terms and Conditions to Consider During Delay Compensation Request
Here are some crucial points that you should consider while claiming compensation for the delayed flight.
Allegiant Airlines provides the next available flights to the customers for free when flights get canceled or delayed due to certain reasons under the control of Allegiant Airlines.

Customers even claim refunds for delayed or canceled flights when they do not agree to rebook the flight.

Furthermore, one is liable for the hotel accommodations depending on the accessibility when flights get canceled or delayed. But if someone does not get the hotel to spend their night, are liable for the compensation/reimbursement for reasonable overnight stay-inns expenses

Moreover, Allegiant Airlines provides appropriate meal and beverage or meal vouchers applicable inside the airport when the flights are late for three hours or more.
All these points are applicable only when the reasons behind the flight delays are under the control of Allegiant Airlines.
How Can I Claim a Refund for the Delayed Flight?
Even though the best efforts to mitigate the customers' concern regarding delayed flights, Allegiant has given the choice to claim a refund in the original payment. Still, if you think that it's out of your trip to request the delay compensation for the canceled Allegiant flight booking online method.
To request the delay compensation online, you should go to the Official Web Portal of Allegiant Airlines.

Secondly, you should log in to your account with your registered credentials.

With this, you are supposed to Click on the My Trips tab.

After that, you should choose the method of retrieving your initial reservations on Allegiant Airlines.

Then, provide the required information in the specific sections.

Once you are done with the required details in the specific sections, press the find my trip tab.

Then, you should look for your trip that has been canceled or delayed for three hours or more.

Then, you should navigate the refund request form.

Now, complete the form accordingly and submit it.

Lastly, get the notification to your registered contact details regarding refund request approval.
In the same procedure, you can apply for reimbursement on a delayed or canceled flight via mobile application. Besides this, if you are unable to request the refund on your own using the online booking portal, then switch to Allegiant en Español Número de Teléfono. Then only you will be liable to get in touch with the experts and request them for the delay compensation.
How Can I Speak to Allegiant Airlines Experts From Anywhere?
Seeking the contact details of the airline is not precisely a one-stop solution for the customers to connect with the experts until or unless they are liable to reach out to Allegiant Airlines Customer Service Executives from anywhere. To make it an easier task to connect with the experts from anywhere we have explained the complete process with the help below-mentioned bullets. 
You would seek an appropriate contact detail of Allegiant Airlines, hence you should visit the official homepage.

Then, you should head out to the Contact Us page accessible at the bottom of the site.

To seek the phone number of Allegiant Airlines, you should choose "Can't find the answer you're looking for?."

Now, you can find the specified contact details of Allegiant Airlines on the next page.

Make sure that you follow the IVR Details while dialing the phone number and press the key accordingly.

Lastly, allow the IVR to let you get in touch with Allegiant Airlines experts.
You can even switch to the other option when the phone number is unreachable or busy.
USCIS Extends Green Cards 24 Months For Naturalization Applicants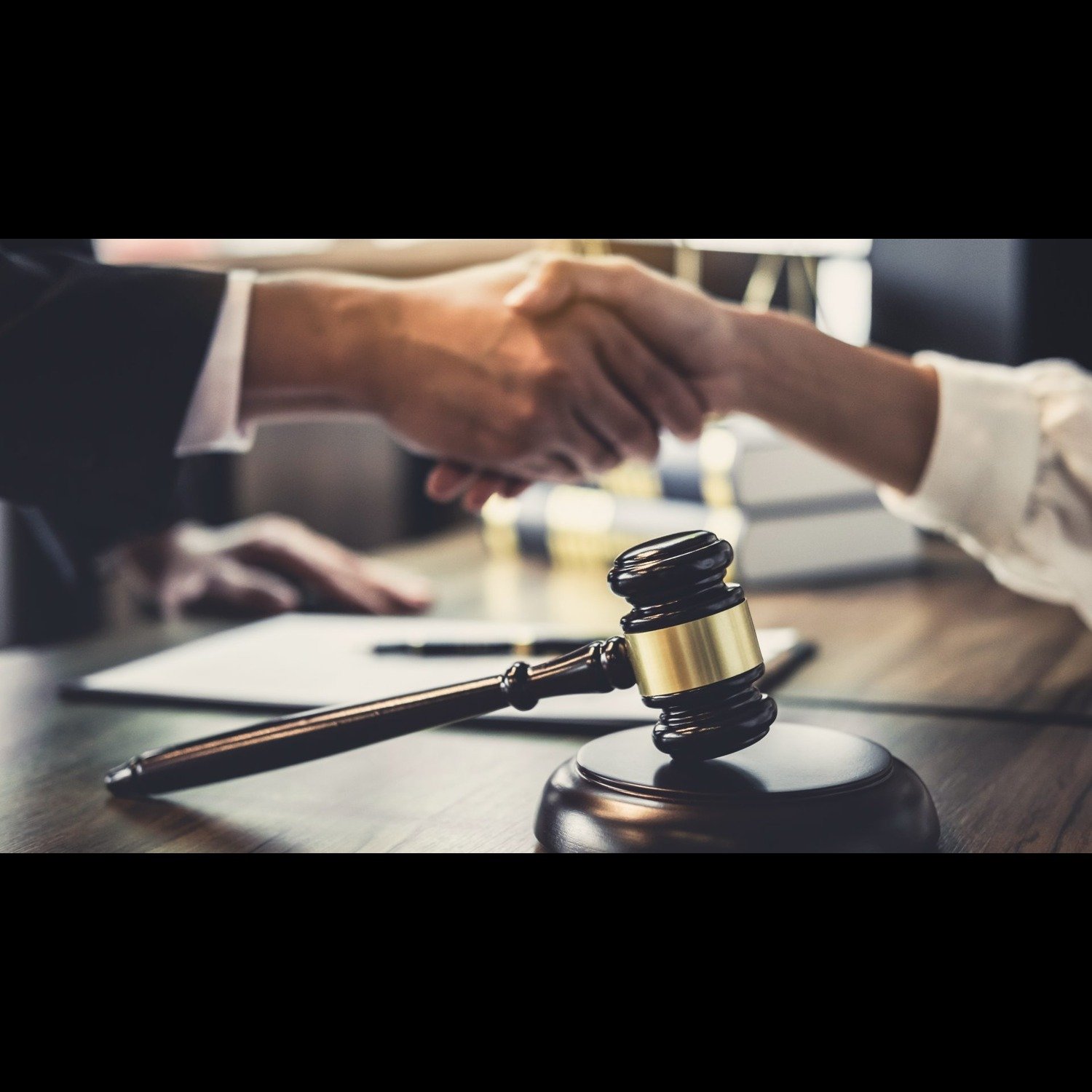 A U.S. green card enables an individual to reside, work, and begin the naturalization process in the country. The holder of this card is considered a permanent resident of the US and is therefore qualified for many, but not all, of the same advantages as citizens.
More than a million green cards are granted by the American government each year. An estimated 13.9 million people with green cards have legal permanent resident status in the US as of 2019, 9.1 million of them were eligible to apply for citizenship. if you intend to stay in the country permanently, In order to complete the conditions for naturalization, a green card would be helpful. Maybe you don't have prior know-how; you can consult a US Naturalization Lawyer in Michigan.
Importantly, Applicants seeking to become citizens of the United States fill out Form N-400. The application asks questions about the applicant's history, place of residence, and other criteria that must be met before naturalization is granted. The application form also asks for information regarding the applicant's tax status, tax history, military service, and physical presence in the United States, as well as any application-related errors the applicant may have committed. Before receiving citizenship, candidates must complete Form N-400, go to a biometrics appointment, have a naturalization interview, and pass an English language civics test. Unless the applicant qualifies for one of the age and time as resident exemptions of English or meets the requirements for a medical waiver, all applicants taking the civics test must show they can communicate in English at the time of the naturalization examination.
A new procedure that enabled USCIS to automatically extend the validity of a Permanent Resident Card for a period of 24 months through the issuance of an N-400 Application for Naturalization, receipt notice was announced by the U.S. Citizenship and Immigration Services (USCIS) on December 9, 2022. As a result, most Permanent Residents who have a pending N-400 Application wasn't given a chance to submit Form I-90 in order to renew their green cards.
Legal permanent residents who applied for N-400 naturalization before December 12, 2022, will not receive an N-400 reception letter with the 24-month extension and must complete Form I-90 if their green card expires or schedule an appointment to have an ADIT stamp placed in their passport.
A 24-month automatic Green Card renewal will be granted to lawful permanent residents who have submitted a Form N-400 Naturalization Application to USCIS on or after December 12, 2022. The requirement to submit a later Form I-90 Green Card Renewal Application will probably be eliminated by this rule change.
However, Naturalization applicants typically no longer need to file Form I-90 while their Form N-400 is pending due to the automatic 24-month extension offered by their receipt notice. Please be aware that even if you applied for citizenship on or after December 12 and received the automatic 24-month extension, naturalization applicants who have lost their green cards still need to submit Form I-90. This is due to the legal obligation for permanent residents always to carry identification proving their residency.
This change allows permanent residents to present their expired permanent resident card and the 24-month extension on their Form N-400 receipt notice as proof of their status as legal permanent residents and of their right to work under List A of the Employment Eligibility Verification (Form I-9) if they do so before the 24-month extension period stated in the N-400 receipt notice expires. And if you didn't get the receipt, contact any US Naturalization Lawyer in Michigan for retrieval. The receipt notification can be used to demonstrate continuous legal status and the ability to work within a 24-month window when the Green Card has expired.
If you submitted Form N-400 and Form I-90 before December 12, 2022, and you need documentation proving that your immigration status in the US is still valid, you can make an appointment at a USCIS Field Office by calling the USCIS Contact Center. This appointment will allow you to get an ADIT stamp in your passport. Note, In order to preserve legal documentation of their LPR status beyond the expiration of their Green Card, LPRs typically need to complete Form I-90 or obtain an ADIT stamp in their passport.
Additionally, even if they have applied for citizenship and gotten the automatic extension under this revised procedure, LPRs who lose their Green Cards normally still need to file Form I-90. By calling the USCIS Contact Center, applicants who need an ADIT stamp can make an appointment at a USCIS Field Office or talk to a Naturalization lawyer in Michigan.
How can I change my flight with Air Canada?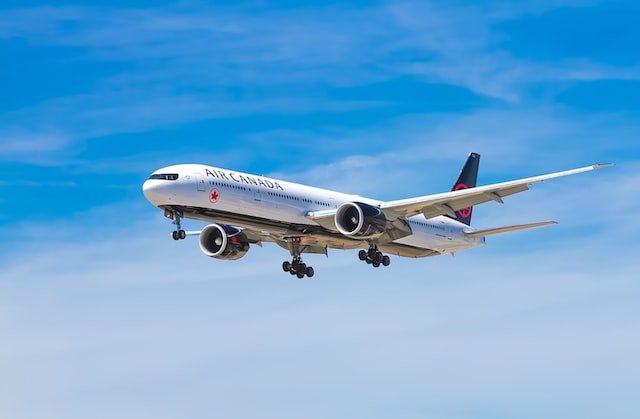 Change your Air Canada Flights 
Several other things are related to it. Sometimes, the passengers are unsatisfied with the inflight services, scheduled departure, etc. In these situations, they often look to change the flights, but the problem is they need to learn how to make the changes. 
It's a Canadian airline & while you board a flight here, it's a mind-blowing experience for flyers worldwide. The airline comprises three classes: business, premium economy & economy. However, the main line sear offers you the audio-video facility. 
Several other things are quite more important.
How to change your flights with Air Canada?
If you wish to know how to make an Air Canada Change Flight change, then below are the steps:
The first thing is to visit the official website of Air Canada

On the homepage, click on the manage booking option

Here, you need to give the booking reference number along with the passenger's last name

As you hit the retrieve button here, you can view the booking details

Here, it would help if you choose the right flight that you wish to make the desired changes 

However, you need to hit the flight change button available in the drop-down list

Moreover, the travelers need to mention a valid flight change & thus select the new travel dates. 

As you search for the flights, you can see the list of the flights departing on your preferred dates. 

After that, you need to proceed & pay

The airlines will deliver a new ticket number & send a confirmation mail on your registered id. 
How much do you need to pay for the flight change with Air Canada?
There are some points below to help you:
The first thing is that if you make the flight change within 24 hrs, you don't have to pay any fee. 

However, the change fee depends on the fare type, so economy passengers need to pay the amount according to the destination.

Premium economy class commuters need to pay around $100-150. Moreover, you'll see the actual fare at the time of the flight change. 
What are the different types of terms & conditions to change Air Canada flights?
Here are some points for your information below:
In case of a medical emergency like death, you can change the Air Canada flight for free. 

While changing a flight, if there is a difference in the price of the new & original flight, you need to pay the difference. 

However, if there is a low difference, the airlines will provide a refund in the form of a travel credit. On the other hand, you can use the travel credits in future reservations. 

Now, if you try to change the flight at the airport or the ticketing office, then pay the processing fee. 

Although, you can change the flight to 2 hrs before the scheduled departure. 
These are some important points related to the Air Canada Change Fee flights. 
Services by the airline:
Air Canada always promises to offer the best flying experience to different parts of the world. Here, passengers can easily change or cancel their flights as per their choice. There are several other benefits that the airline provides you to enjoy the excursion.
Conclusion:
We have provided you with all the respective details about the process to change the flight with Air Canada. So, go through all the relevant details & understand everything