Fed Policymakers Taking Steps to Reduce Inflation – Its Impact on the Equity Market
As inflation spikes to its highest in four decades in many countries, central banks across the globe are under pressure to increase interest rates faster than anticipated. Increased interest rates impact the overall economy and help reduce inflation. In mid-March 2022, the US Federal Reserve (Fed) raised the interest rate by 0.25% and communicated it would increase it further and more aggressively this year. At an IMF event, the Fed suggested a 50bps rate hike in the May policy review and 75bps hikes in June and July. This triggered a drop in markets across Asia, including in India.
Inflation and rate hikes
Central banks take corrective measures such as changing interest rates to adjust money supply and increase the value of money by keeping inflation under control; this supports the economy. If a central bank increases the interest rate, it aims to raise borrowing costs so that consumers are less likely to borrow and spend money. They are encouraged to save money. This results in reduced inflation because lower demand reduces the prices of products and services. GDP also shrinks as exports become more expensive and, thus, concentrated, and imports become cheaper and record an increase.
Impacts of Fed's interest rate hike on the equity market
The market becomes more volatile as it witnesses more selling transactions. 

Interest rate hikes can negatively impact the stock market, and continuous hikes may lead to recession. If inflation does not decline with the Fed's interest rate hike, it would have to raise rates further. 

With such a rise in market interest rates, both businesses and consumers cut back on spending. Companies are less likely to invest in business expansion. This impacts their stock and, thus, the stock market. 

Interest rate hikes will likely reduce the flow of money in the financial system. It makes borrowing more expensive, and the cost of operating a business rises. Hiked interest rates tend to reduce a company's capital, making it more challenging to borrow, reducing investments and productivity. Over time, it would reduce company earnings, affecting growth rates and reducing stock values.
It is clear that interest rates and the stock market share an inverse relationship. 
As a general rule of thumb, reduced interest rates cause the stock market to rise, and an increase leads to a decline in the market. However, this is not a guaranteed market reaction to interest rate change. 

The history of rate hikes shows that the stock market is poised to experience high volatility, but this does not mean the market will become bearish. We note that the S&P 500 was higher during the Fed's previous eight rate hikes. Thus, equity markets may decline before or near the first rate hike, but start to stabilise afterwards.
Themes to beat the Fed rate hike in India
One aspect that brings positivity to the Indian stock market is Russia's exclusion from the MSCI Emerging Markets Index and the slowdown in China. These lead to more inflows for Indian large-cap stocks. With the exclusion of Russia's "uninvestable" stocks from widely tracked indices, India's weight has increased, increasing flows in Indian large caps. Economists and analysts with leading

equity research services

expect the current slowdown in China to also lead to inflows to India.

A formalisation of the economy would also improve the earnings of most businesses shifting from the unorganised to the organised sector; these include companies in the banking sector and steel and pipe companies.

Sectors that drive business growth could also help, such as IT services, infrastructure and housing CAPEX, and automation.
Most leading portfolio managers, working with leading equity research service providers, focus on companies with strong financials and management teams to reap the most benefits. They recommend investing in the following stocks in the current scenario:
Infosys consistently raised revenue, For FY23, it has posted revenue guidance of 13-15%, higher than market expectations

Titan – shifting from the unorganised to organised sector 

SRF – expanding into newer and more complex fields such as fluoro-chemicals 

State Bank of India 

Asian Paints and Pidilite Industries recovered at a higher CAGR despite increased crude oil prices. 
This is all about the impact of increased interest rates.
Acuity Knowledge Partners' highly qualified equity research analysts (such as CFAs and CPAs) provide equity research services to global investment managers and research analysts . They and data experts offer advanced research insights across sectors and customised equity research services leveraging advanced technology (such as its BEAT suite of automation tools) for clients to find new investment opportunities with expanded coverage and stay abreast of the industry.
Hi there! This is Suruchi Pandey. I am a Self-employed, Working Professional. I love to Blogging, Creative Art, Photography, Reading, Others.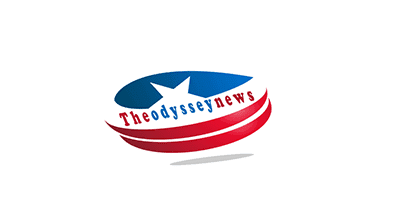 How Much Do Surrogates Make? Everything You Need to Know About Surrogacy
Introduction
Surrogacy is an amazing, selfless act that helps those who cannot have children of their own experience the joys of parenthood. However, it is not without its challenges – both for the surrogate and the intended parents. This article will explore how much a surrogate earns and everything related to surrogacy, and how to deal with them.
Who can be a surrogate?
Any woman between the ages of 21 and 45 who meets the physical and psychological requirements can be a surrogate. You must also have had a previous successful pregnancy and delivery. You will need to undergo a medical and psychological evaluation to ensure that you are suitable for surrogacy.
2. How much do surrogates earn?
Surrogates can earn anywhere from $20,000 to $100,000, depending on their experience, the state they live in, and the type of surrogacy arrangement they have with the intended parents.in reality Experienced Surrogates can earn as much as $55,000 easily and all it depends upon their positive conversations with the parents.
3. What are the possible problems with using a surrogate?
There are a few potential problems that can occur when using a surrogate. The first is that the surrogate may develop a bond with the baby and have difficulty giving them up after birth. The second is that the surrogate may have medical complications during the pregnancy. The third is that the surrogate may not be able to carry the baby to term. Finally, there is always the possibility that something could go wrong during the surrogacy process, which could put both the surrogate and the baby at risk.
The process of surrogacy
The process of surrogacy can be a long and difficult one. There are many things that need to be taken into consideration, such as the health of the surrogate and the intended parents, the legalities involved, and the financial aspects.
The first step is to find a surrogate mother. This can be done through a surrogacy agency or by word-of-mouth. Once a surrogate is found, there will need to be extensive medical and psychological testing to make sure that she is physically and mentally fit to carry a child.
The next step is to create a contract between the surrogate and the intended parents. This contract will outline all of the legalities and financial agreements between the two parties. It is important to have everything in writing so that there are no misunderstandings later on.
Once the contract is signed, the surrogate will undergo fertility treatments so that she can become pregnant with the intended parents' child. This process can take several months.
Once the surrogate is pregnant, she will carry the child for nine months and then give birth. After the baby is born, he or she will be handed over to the intended parents.
The different types of surrogacy
There are two main types of surrogacy: traditional surrogacy and gestational surrogacy. In traditional surrogacy, the surrogate is also the biological mother of the child. This means that she is artificially inseminated with the father's sperm. In gestational surrogacy, the surrogate is not the biological mother of the child. Instead, she carries the child that was conceived using in vitro fertilization (IVF). The egg and sperm are from the intended parents or from donors.
Traditional surrogacy is less common than gestational surrogacy because it can be more emotionally difficult for the surrogate and the intended parents. Gestational surrogacy is also considered to be more legal because there is no genetic connection between the surrogate and the child.
There are also two different types of gestational surrogacy: partial surrogacy and full surrogacy. In partial surrogacy, the surrogate's eggs are used in IVF. In full surrogacy, donor eggs are used in IVF. Partial surrogates are typically more expensive because they have a higher success rate. Full surrogates are less expensive but have a lower success rate.
How much do surrogates get paid?
Surrogates can earn a significant amount of money for their services. Some surrogates may charge as much as $50,000 or more. However, most surrogacy arrangements involve the surrogate being compensated for her expenses, rather than being paid a flat fee. This can include medical expenses, legal fees, and other costs associated with the surrogacy process.
Intended parents should be prepared to discuss financial compensation with their surrogate. It is important to be clear about what costs will be covered by the intended parents, and how much the surrogate will be compensated for her time and effort. Surrogates should be given a fair financial compensation for their services, but the exact amount will depend on the specific arrangement between the intended parents and the surrogate.
How to find a surrogate
How to find a surrogate
There are a few different ways that you can go about finding a surrogate. You can contact a surrogacy agency, search online, or ask for recommendations from people you know.
When you contact a surrogacy agency, they will be able to put you in touch with potential surrogates who meet your criteria. You will then be able to interview them and see if they would be a good match for you.
If you search online, there are many websites that allow you to search for surrogates. You can usually narrow down your search by location, age, and other factors. Once you find someone who you think might be a good match, you can reach out to them and see if they are interested in working with you.
Finally, you can ask people you know if they know anyone who might be interested in being a surrogate. This can be a good option because it allows you to get personal recommendations from people you trust.
Possible problems with surrogates
There are a few possible problems that intended parents can face. So, it is advised to the  Intended Parents: How to Deal with Possible Problems with Your Surrogate,  And you should be aware of when working with a surrogate.
One problem is that the surrogate may not be able to carry the baby to term. This could be due to medical problems or simply because the surrogate is not physically able to do so. If this happens, it could mean that the intended parents would have to find another surrogate or make other arrangements.
Another possible problem is that the surrogate may not want to give up the baby after birth. This could happen if the surrogate forms a bond with the baby during pregnancy. If this happens, it is important for the intended parents to be understanding and try to work out an arrangement with the surrogate.
Overall, surrogacy is a safe and effective way to have a child. However, there are a few potential problems that intended parents should be aware of.
How to deal with possible problems with your surrogate
As with any relationship, there is always the potential for problems to arise. If you are working with a surrogate, it is important to be prepared for any possible problems that could come up.
One of the best ways to deal with problems is to communicate openly with your surrogate. If something is bothering you, let them know. It is also important to listen to what your surrogate has to say. They may have concerns that you were not aware of. By communicating openly, you can work together to resolve any issues that come up.
If communication does not seem to be solving the problem, you may need to seek professional help. This could be in the form of counseling or mediation. A professional can help you and your surrogate communicate better and work through any issues that you are having.
Dealing with problems early on can help prevent them from becoming bigger issues later on. By being prepared and knowing how to deal with problems, you can keep your relationship with your surrogate strong and healthy.
Conclusion
If you're considering becoming a surrogate or are in the process of working with a surrogate, it's important to be aware of the possible problems that could arise. While most surrogates are experienced and well-qualified, there is always the potential for difficulties to arise. By being prepared for potential problems and knowing how to deal with them, you can help ensure a smooth and successful surrogacy experience for everyone involved.
I'm a professional Web and graphic designer with 5 years of experience in developing web design skills.