Summer is fast approaching so it's time to embrace the fashion trends of 2022. The upcoming season has a mix of everything, and with past trends and new patterns on offer, there's something to suit everyone. Keeping up with new trends helps to refresh your wardrobe, and you might even find some garments to help customize your style.
Bright colors as far as the eye can see
From the runways at Paris Fashion Week to trends on social media, top-to-toe color is quickly coming back into vogue. Throw away your neutrals, creams, and tans; color blocking is emerging as a stylish choice for those wanting to add some boldness to their looks.
Hues of orange, sizzling pink, and vivid green can really make a look pop, try stepping out in a bright pink blazer or pairing an understated dress with some bold red shoes. If you're not feeling bright colors straight away, try looking for some dazzling patterns that aren't as eye-catching, but are still beautiful to look at!
Comfort is key
It's no secret that skinny jeans are on their way out, and comfort is in. Gathering a number of low-key staples will help you stay ahead of the fashion curve, but also create a section in your closet for comfort.
Biker shorts, leggings, oversized sweatshirts, and baggy trousers are on the rise amongst the younger generation, so upgrading your closet for comfort whilst remaining stylish is a no-brainer.
YK2 – Again
The 90s and early 00s are in again, so dig out your low-rise jeans and clip in your butterfly clips because this wave of fashion will make you feel nostalgic- in a good way.
Corset tops are a great example of fashion cycling back, either with straps or without, they're becoming a staple in night-out clothing. Baby tees are also an understated way to add some early 2000s inspiration to your look, pair one with some low-rise jeans for a really fashionable look.
Personalisation
In a world where everyone is trying to stand out with their clothing, it doesn't help that at some point, you're probably going to bump into someone wearing the same thing as you.
If you're determined to stand out against the crowd, consider adding a personalized touch to your look. Companies such as Woven Inc offer custom embroidery services, adding a symbol that's personal to yourself is a great way to customize your style, without the permanence of a tattoo.
Cut-outs are in
It's predicted to be a hot summer, so cut-out fabrics are likely to take off. The idea of cut-out clothing may be daunting, but there are ways to show off a little flesh without wearing gigantic cuts.
Try easing yourself into cutouts with dresses or tops that show a bit of shoulder or neck, small slashes can make a big impact. Alternatively, low-neckline dresses or a high-hemline split may be preferable if you're into a sleeker look.
If you don't want to show more flesh, then show fake. Skin color and tan dresses are coming back into fashion. Pairing it with a blazer and some color-coordinated heels will give just the right amount of daring whilst also remaining covered.
Animal Print
Animal print never stays gone for too long, and it's back in 2022 fashion trends with a passion. When done right, animal print can work with anything in your wardrobe and instantly elevate your look.
Think scrunched tops, miniskirts, bags, and boots. Tiger print has always been a great way to add some pattern to toned-down looks, but snake print has also seen a resurgence in popularity.
Any one of these options will pull your look together, you could even take inspiration from Y2K and pair animal print with low-rise jeans or a cute tee for a real look.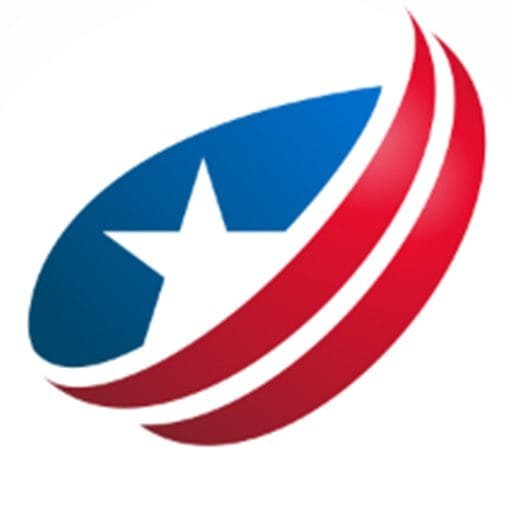 Odyssey has been the lead content writer and content marketer. He has vast experience in the field of writing. His SEO strategies help businesses to gain maximum traffic and success.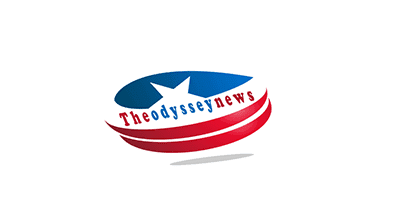 It's Time to Give a Spin to Your Summer Outfit with a Nice Hat!
The summer fashion for women has to be comfortable and stylish simultaneously to appeal to even the most discerning fashionable mind. For any woman, this season is about striking the right balance between the two and picking pieces that work well together. For example, an off-the-shoulder look can be most coveted in this season. One doesn't even have to ask why. But what is more exciting is the available options in every design. For example, you get off-shoulder tops, crop tops, tunics, dresses, and more. You must make an additional effort with tops and tunics because you need shorts, skirts, or pants to complete the look.
Another big trend remains floral prints. It is the easiest way to introduce a dose of femininity to any summer ensemble. Whether you choose a dress, top, or swimwear, floral prints enable you to stand out from the crowd. Then, you can't go wrong with classic staples like denim shorts and a white tee. Add a few fun accessories, and that's it. So, whatever your style, make sure you stay cool and stylish this summer. But how do you plan to face the sun? No doubt that you have plenty of dressing styles to explore. You cannot flaunt them with all that stylish air if you lack a sun hat in your wardrobe.
It can be criminal for someone who claims to be a fashionista not to have one of the elegant and practical sun hats in their collection. If you don't have one yet, don't forget to buy one soon. After all, summers are about exploration. You cannot lock yourself inside an air-conditioned room and miss the fresh breeze outside. Take your hat and go out alone, with friends, family, or special someone. Well, what do you imagine when you think of wearing a sun hat? For many young ladies, it's about a flirty charm. Do you share the same opinion as them? Smocked dresses tend to have an amount of flirty aura, regardless of their prints, shapes, and forms. In that case, you can find its perfect combination with smocked dresses.
So, whether you need to prepare for a casual or formal outing, here are a few recommendations for your sun hat and smocked dress look. Let's see how the combination works for you.
Bandeau dress
It is perfect for showing off your curves and accentuating your waist. The bandeau style is also very flattering for all body types. Whether petite or plus size, it will make you look and feel your best. If possible, find something that comes with a smocked bust and soft fringes. The top part of the dress can look surreal with embroidered lace detail. If the dress features two layers of skirt, it will be even more fantastic. It will increase your flirty style without crossing the line. The pleated fabric, layered skirt design, lacy touch, and other minute things can give your look a unique touch. With this dress, you can experiment with various sun hat styles, such as fedora, cowboy, top hat, wide brim, or just about anything. The result will be in your favor.
Printed maxi
A gorgeous maxi dress can take care of your summer look and dressy occasion together. The light and airy fabric of chiffon can keep you feeling cool, while the off-shoulder style lends your personality a feminine and flattering touch. Choose something with a bold or brushed wave print;you will turn heads when you enter the venue. Don't forget your sun hat. You will need it more than anything else if the event is taking place in the open. You can reach out for a well-vented, distressed-looking straw hat if it's a beach or poolside party. Or, something with unfinished edges can also be chic.
Some women don't want to tamper with their classy look with anything. They want to stick to it strictly. In that case, a white Panama hat can be ideal. However, choices don't stop there. With your cut-out maxi or lacy bustier maxi dress, you can go bolder with wide brim variations, such as an open crown hat with an extended flexible patterned brim, a black and brown straw hat with an elegant beaded hatband, or so on.
Interestingly, a sun hat can decorate any look, whether you wear a bodysuit, A-line dress, bodycon, maxi, shorts, skirt, or anything else. You need to own at least one of them to enjoy a sense of completeness with your wardrobe. This hat range is exotic, stylish, and everything good that you need in your closet. So, make the most of the opportunity. Your summer dresses are waiting for a perfect partner. Other accessories don't have to take a backseat, though. Change into any necklace, earrings, bracelet, and sunglass that complement your style. You will feel more than happy to experiment with your choices and give them a try. Hence, don't hesitate!
I'm a professional Web and graphic designer with 5 years of experience in developing web design skills.