Everything You Need to Know about Trappist Beer
Trappist monks make Trappist beer. As members of the International Trappist Association, fourteen monasteries, out of which six are in Belgium, two in the Netherlands, and one each in Austria, Italy, England, France, Spain, and the USA, now manufacture Trappist beer (ITA).  However, the ITA has only given the Authentic Trappist Product label to beer beverages from eleven brewers that satisfy its strict standards.
Trappist beers are being made by monks for decades and are known for their limited production and high quality, yet as per The Oxford Companion to Beer, the Trappist beers have only been accessible to the wider public for roughly the last 8 decades.  In the early 1930s, Orval and Westmalle began commercially producing and selling beer, resulting in a rise in Trappist beer enthusiasts all over the world.
An authentic Trappist beer must be produced within the confines of a Trappist monastery under the guidance of monks to be formally recognized by the International Trappist Association. Furthermore, the beer cannot be made for profit; it may only be distributed to support the requirements of the monasteries, monks, and neighboring towns or to approve charities.
When you consume a genuine Trappist beer, you'll see a little rhombus shape on the labeling package, indicating that the beer was made by (or under the direct supervision of) monks, adheres to monastic beer-making rules, and was distributed only to benefit the monastery and local communities.
Here are a few of the authentic Trappist beers distributed around the monasteries and are considered genuine beers by the International Trappist Association.
1.                 Gregorius and Benno
This beer is from Stift Engelszel, and this brewery is located in Austria. Stift Engelszell is a brewery recognized by ITA since 2009 and is the smallest Trappist brand, producing only 2,000 hectoliters per year (1,680 barrels).
You can buy this beer from Holyart.com, an online store. You will find Engelszell Gregorius Trappist Beer with Seal of Authenticity in 33cl.  The shade of this beer is a deep brown color. Scents of grass and licorice dominate the smelling senses, with undertones of chestnut, cashew nuts, and honey with plum.
The initial taste has a robust malt body with notes of coffee and toasted grains. A bittersweet flavor is created on the tongue by organic honey and Alsatian yeast. Somewhat bitter chocolate tastes to accompany the pleasant aftertaste of this robust Trappist beer. A vanilla residue with notes of oregano piques one's interest in trying to pick out every element.
2.                 Tre Fontaine
Tre Fontane is the latest 11 Trappist breweries situated in Italy and has been a part of the (ITA) since 2014. The small brewery opened in 2014 and soon became recognized for the eucalyptus-scented Birra dei Monaci, light but packed beer produced from eucalyptus grown by monks in the 1870s to prevent the disease of malaria.
Holyart has handmade Tre Fontaine for people who love the taste of eucalyptus or a little bit of fruit, and you can order a 33cl bottle for yourself for a relaxing night.
3.                 Tynt Meadow
Tynt Meadow beer is a rich, mahogany-colored beverage with a warm crimson tint and beige froth. It includes undertones of cocoa, licorice, and juicy fruit flavors in its fragrance. The beer has a substantial body that nicely balances the tastes of chocolate, pepper, and figs. It finishes warm and dry on the tongue.
This delicious beer is made with English barley and hops, as well as an English yeast strain. It ferments twice, once in the barrel and once in the bottle.
4.                 Spencer Quadrupel
This Quadrupel is aromatic, and its flavor, accentuated by the malt, distinguishes it from other brews and makes it distinct. Its one-of-a-kindness is the product of 13 tries to create its one-of-a-kind, with an identifiable flavor.
This beer is made in Saint Joseph's Abbey in Spencer, Massachusetts, one of the 12 breweries to hold the 'Authentic Trappist Product' label.
Hello! My name is Mr. Abbax khan. I am a content writer & full-time professional Web Designer and Developer specially WORDPRESS with vast experience. I started my graduation in 2016 and graduated in 2020. I'm a professional article and blog writer, has written dozens of content on different topics and worked with professionals all over the globe.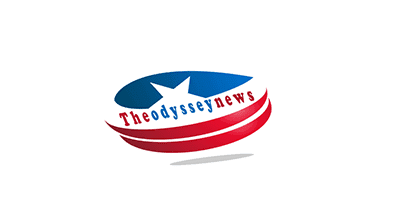 5 BEST TRAIL RUNNING SHOES FOR WOMEN 2021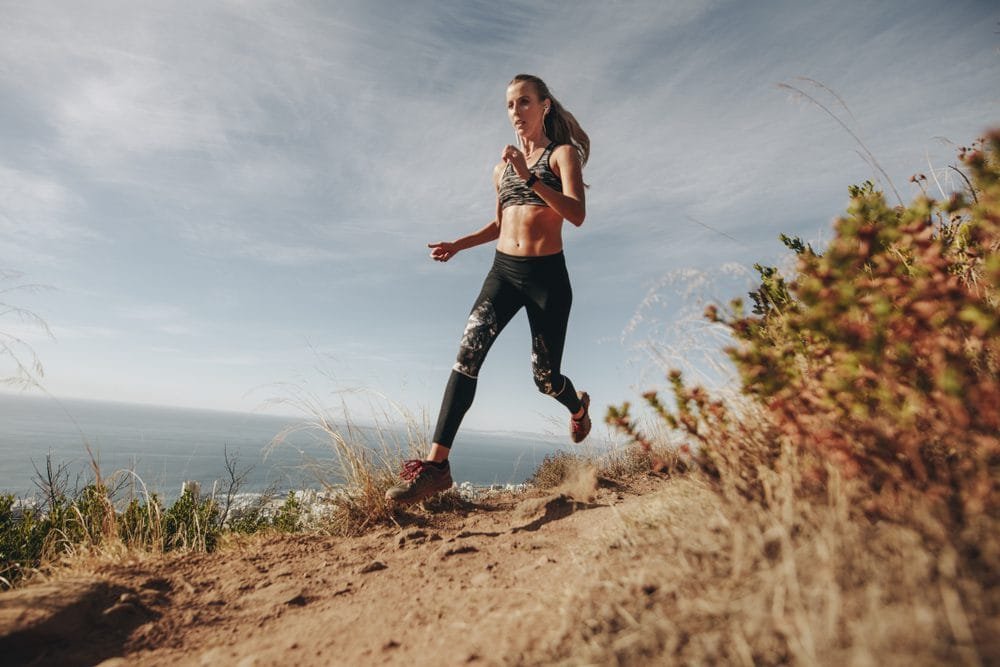 Are you regularly heading off the tarmac and onto trickier terrains for your runs? You'll need the correct footwear for the job. Emma Lewis tests and reviews the best trail running shoes for women, to help you get off on the right foot…
Great views, loads more greenery, peace and quiet away from polluted streets… there are many reasons people choose to leave the pavements behind and run into the hills, or simply along a local footpath. In fact, if you run almost anywhere that's not on the road or athletics track, you could call yourself a trail runner. But have you thought about your shoes?
For the best experience, lower injury risk, and increased performance, you should consider swapping your regular road runners for their sturdier cousins – trail shoes. No, it's not just a ploy to get you to add to your running shoe collection; this footwear is designed to deal with everything from divots, loose stones, and steep, rocky paths to slippery, muddy, and uneven tracks. Read on to discover the best trail running shoes for women on the market…
What makes trail shoes different?
There's more to these shoes than first meets the eye. Grip, protection, fit, and stability are the four main elements that make up a trail running shoe, according to Milly Voice, trail runner, and Salomon ambassador. 'Trail running shoes have deep lugs [grips] to give you more traction on loose terrain or mud,' she says. Then there's often a special layer underfoot (aka a rock plate) made from plastic or carbon fiber, to lessen the impact of sharp rocks, and a reinforced toe area, too.
'It's also really important you have a nice, snug fit over your foot,' says Voice. 'This helps to keep you nimble on the trail, maintain articulation and get that excellent ground feel.' Allow about a 1cm gap between your toes and the end of the shoe to help you avoid blisters and black toenails, and try on shoes in the afternoon as your feet swell during the day, which helps mimic what they'll do on a run. As for stability? 'Don't be put off if trail running shoes feel a little weightier than road running shoes,' adds Voice. 'This is due to reinforced heels that keep them stable on the ground and reduce the risk of you rolling over on your ankle.'
What's the best heel drop for trail running shoes?
Heel drop is the difference in height between the back and front of the shoe and is to do with how your foot strikes the ground. Many regular runners strike the ground with their heel first, so they should have a bigger heel drop (more than 6mm). More experienced runners, or those who land further forward on their foot, may prefer a smaller drop.
Choosing the right trail shoes to suit your runs
Mainly hard-packed trails? Go for a more flexible, lighter-weight shoe with shorter, more closely spaced lugs (2-4mm).
Lots of rocky surfaces? A stiffer outsole with more stability, plus rock plates underfoot, toe guards, and rugged uppers are a must. Look for 'sticky' rubber outsoles to aid grip.
Puddles and streams? Choose lighter-weight, well-ventilated shoes over waterproofing to allow the water to drain out and help keep your feet cool.
Very uneven terrain? A well-supported instep and upper will help keep you stable and balanced.
Mainly muddy trails? You'll need deep (5-7mm), widely spaced lugs to stop mud from getting trapped in the treads.
Running long distances? Look for good stability and plenty of cushioning.
A mix of tarmac and off-road? Hybrid shoes are softer and more flexible than trail shoes but have better grips than road shoes.
5 best trail running shoes for women
A slightly softer shoe that would work well for trail running newbies, the Sense Ride 4s are thicker than many others underfoot (a heel-stack height of 32mm and forefoot of 24mm), and have a generous 8mm heel drop. They weigh 250g and feature updated Optivibe cushioning to dampen vibration and propel you forwards.
The Endo Fit layer over your foot provides a secure fit, then there's a tough mesh SensiFit outer. The Profeel film underneath helps protect your feet from sharp objects, while rubber Contragrip outsoles with 4mm lugs deal well with all kinds of surfaces. These are super comfy but a little less supportive than some, and the Quicklaces are a bit tricky to tuck away.
Experienced all-rounders who want a powerful shoe that can cope with everything from rocks to mud should try this one. Born 10 years ago, it has had several tweaks along the way and this version sports a new rock plate for underfoot protection, plus it's more breathable. The PWRRUN cushioning is quite firm and responsive, while the flexible and durable FORM FIT upper cradles your foot comfortably. The shoes have a minimal 4mm drop but thick soles (27mm at the back and 23mm at the front) and they weigh 270g.
If the grip is a priority, the slightly tacky 5mm PWRTRAC rubber lugs are great for grassy, muddy terrain. These have a supportive feel but are a tad chunkier and heavier than some. I'd pick these to help me keep my form on long, challenging runs.
With these hybrids' 8mm drop, they're good for most regular runners. The 4mm lug depth is as deep as many trail shoes, but the lugs are smaller, softer, and more closely packed. This makes on-road running or running on hard-packed summer trails, comfortable, too.
There's a new BOOMERANG footbed, with long-lasting foam that harnesses your energy and gives it back. Plus, there's a Powerflow+ midsole to boost this some more. They're light, at 220g, and you get a really good feel for the ground as you're quite close to it (it drops from a 20mm heel to a 12mm forefoot). There's not much arch support, but a really roomy toe box, helping give these a more minimalist, natural feel.
Wow! You can really feel the curved 'rocker sole that's part of the VECTOR, which also includes a high-tech, carbon-fiber plate that sits underfoot to give better energy return, protect your foot from sharp objects, and offer lateral support. Designed for long distances, these 255g shoes feel firm but very well cushioned. The seamless, sock-like upper is super comfy and helps seal out debris.
It incorporates a Kevlar and polyamide Matryx panel to boost lateral support. The 3.5mm lugs handle varied summer terrain comfortably. A 6mm heel drop (25mm to 19mm) should work for most people. As these sit quite high off the ground under the rocker, I felt a little wobbly laterally in them at first.
These brand new shoes are built for speed! At just 200g (lighter than Hoka's Torrent 2s and Speedgoat 4s), these keep your feet close to the ground (21mm heel to a 17mm forefoot) for excellent control and have just a 4mm drop. All this confirms that these are best for more experienced runners with confidence in their foot placement and less call for lots of cushioning.
The lightweight mesh upper is made from recycled yarn and the gusseted tongue will help keep dirt and debris out. Database Vibram Megagrip (thinner and lighter but just as grippy as usual) and the deep, 4mm lugs on the soles will help keep you upright.
Odyssey has been the lead content writer and content marketer. He has vast experience in the field of writing. His SEO strategies help businesses to gain maximum traffic and success.