Everything you need to know about Chirotouch EMR: Reviews & Features
About ChiroTouch
ChiroTouch is a practice management and electronic health records (EHR) framework developed primarily for small to midsize chiropractic practices. ChiroTouch EMR Software was created in 1999 and is an intelligent EHR software. For chiropractors, it has a number of special and useful features.
ChiroTouch EMR software is cutting-edge practice management software created especially for chiropractic offices. The EMR app from ChiroTouch simplifies daily activities for the entire practice. With the right chiropractic EHR, you'll be more productive at work. If you look at ChiroTouch Reviews, you'll notice how users have such nice things to say about it.
Let's move forward and talk about how the top ChiroTouch EMR Features.
Top ChiroTouch EMR Features
How can we tell if ChiroTouch is really an all-in-one EHR system? Examining what ChiroTouch EMR has to offer is the best way to do so. Without further ado, let's get started. The top ChiroTouch EHR Features are as follows: 
SOAP Notes
Making the most clinically important details in the medical record easier to identify and more readily accessible is critical. The benefit of a SOAP note is that it organizes this information in a way that makes it easy to find. SOAP data aids in the improvement of treatment quality and justifies a clinician's charges in the event of a third-party payer audit. 
ChiroTouch EMR SOAP Notes is one of its most talked-about EHR features. ChiroTouch EMR Reviews often talk about how this feature has helped them majorly. 
Claims Management
A claims management function is required in all practice management software. Because of the way it streamlines the whole system, it's important for any medical practice. The time it takes to process a claim is divided into several phases, which begin with the filing of the claim. It's a difficult job that will take a lot of time and effort.
ChiroTouch EMR Claims management software reduces any sort of error by automating the whole process and allowing access to claims data information with a single mouse click. ChiroTouch EMR Claims management software is a powerful management tool that aids in the analysis and organization of data in order to deal with complicated litigation.
ChiroTouch EHR Claims Management features help majorly with reducing costs, Improving Liability, Processing Speed, Customer Visibility, and much more!
Intuitive User Interface
ChiroTouch is a user-friendly EHR software that includes chiropractic-specific EHR features that benefit everyone working in this field. They have more effective and intelligent solutions to their problems. ChiroTouch EHR has a very short and simple learning curve, so once you install it, you'll be up and running in no time. You will also receive private training to assist you in better comprehending the content.
Billing Tools
Any doctor who runs a practice will inform you that the most difficult aspect of running a practice is billing and adhering to all rules, as well as ensuring that there are no errors. And ChiroTouch EMR can help you get done with your billing activities with ease, as it handles patient billing and payment development.
ChiroTouch EMR Reviews
Now that we've gone through the features of ChiroTouch, let's look at what users have to say about it. ChiroTouch EMR has a high user rating and is well-liked by the majority of those who have installed it. It is very simple to use and has a very intuitive nature for most of the basic functions. According to ChiroTouch EHR feedback, it is simple to use, and if you have any problems, customer service is available.
The software is rated 4 out of 5 stars on average. If you want to know more about ChiroTouch EMR, you can book a ChiroTouch EMR demo on Software Finder. 
Final Thoughts!
ChiroTouch EMR is a very well-designed EHR Software. According to ChiroTouch Reviews, it is one of the most loved EHR Software out there. If we talk about ChiroTouch EHR Pricing, it is slightly on the expensive side. Overall, it is a great EHR Software and we would highly recommend you to check it out for your Chiropractic Practice. We would also recommend you book a demo before investing in it right away!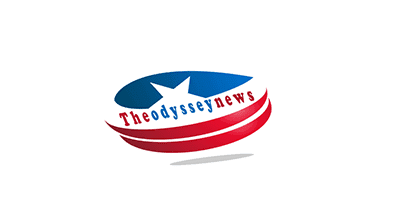 A Mid-Century Modern Mix in the Living Room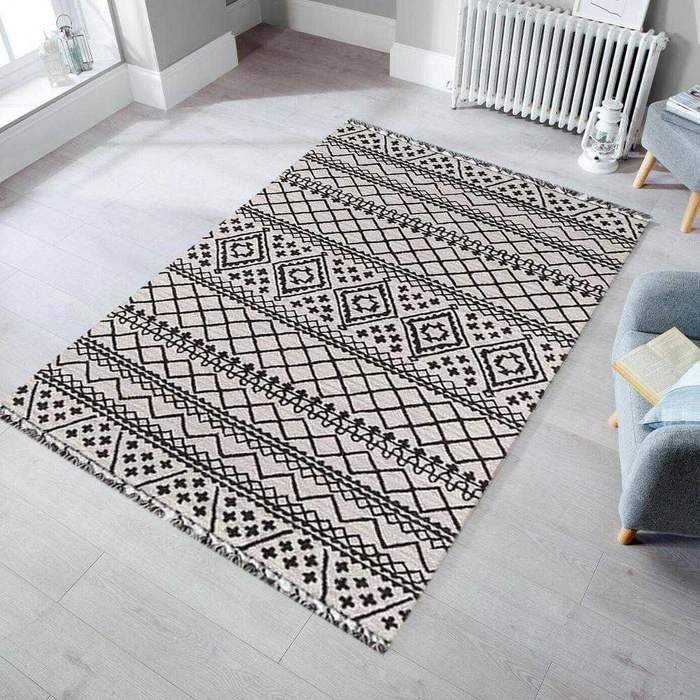 The living room is the center of family life for many people. It's where we gather to eat, spend time with friends and watch TV on the couch. For those looking for a fresh new look in their living room, here are some tips for incorporating mid-century modernism into your home. 
The mid-century design has been around since the 1950s, but it never really went out of style! You'll notice that this trend features clean lines and simple shapes–think lots of straight lines and squares. The furniture tends to be made from natural materials like wood or leather and reflects current color palettes with blues, greens, yellows, and oranges mixed beautifully. The article guides you on how to use these colors to infuse mid-century modernism into your living room.
Simple and Sleek Furniture
Try to fill the space with clean and simple furniture pieces made from natural materials or include an unexpected color, like a bright yellow sofa in the corner. This is all about creating contrast! You can also add colors by using pillows and throws on sofas or chairs. Shaggy texture area rugs will also help transition that space and add some warmth to the room. A mix of retro and modern touches is all simple and sleek furnishing needs.
Keep It Sparse 
Also, make sure you don't over decorate! Mid-century modernists wanted their homes to be functional and have many open spaces, so keep it sparse by avoiding adding too many items on shelves or tables. Focus instead on displaying a few pieces at a time. Over decor makes the room feel small and cluttered. It also makes it harder to appreciate the design. A few accessories are key. Furthermore, The simple combo of a striped or animal pattern rug with an overstuffed white armchair and a modern coffee table creates the perfect balance between mid-century style and minimalist decorating. Add some artwork for the color, or pick up one of our many frames to display your favorite print inside it!
Different Styles and Colors of Lighting
If you're less concerned with mixing styles, play around with different colors for your lamps and light fixtures in the living room to create a unique setting that reflects your taste! A bright orange lamp mixed against a dark brown sofa creates an inviting contrast while emphasizing clean lines. The great thing about mid-century modern living rooms is that they can be styled for any occasion, from family gatherings to romantic evenings. Take your time when designing the perfect space! The design of a room sets the tone for all other aspects of life within those walls.
Don't Forget to Cover the Floors.
Floors are as necessary as the decor in the living room. Consider adding an area rug under your coffee table or next to your sofa as a way of grounding the room and tying everything together with color, pattern, texture, and material. Choose a light and airy rug, or go with hardwood floors to match any mid-century modern style. Placing some colorful modern rugs with stripes or bold patterns can help to define the room and make it more inviting. You can also place two or three contrasting pattern rugs in the room to create a sense of coziness.
Maintain a Consistent Palette
Keeping your entire living space decorated in a consistent mid-century modern palette will allow you to use each item as an accessory rather than an independent piece of furniture. You can try mixing colors or keeping everything one color for consistency; either way, this will keep your living room feeling balanced. Balance and coordination are the keys to a successful mid-century modern living room. If you choose two contrasting shades, try to balance them using complementary colors. If you opt for natural wood, then stain it dark or paint the walls a deep color; this will bring out the warmth of both materials and create an inviting space. Keeping your living room contemporary is all about maintaining simplicity with durable designs.
Maintain a Consistent Pattern
If you're going with one color palette to decorate the entire space, make sure that all patterns are consistent and complementary. You can mix two or three different prints to create visual interest orderly; alternatively, use just one type of print and change the scale or placement. Patterns can also be mixed by using different styles.
Smaller Pieces Can Make Big Statements in Small Spaces
In small spaces, it can be tempting to fill them with furniture and accessories. But this often means that the space is cluttered and feels overly cramped. Instead, use smaller pieces of furniture like a coffee table or sofa in your small living room so you can create more open floor space for breathing room.
Use Decor That Plays Well With Other Styles
The best way to create a cohesive living room space that is interesting and visually engaging without being overly cluttered is to mix different decor styles. Pick out one particular style like mid-century modern or traditional furniture, then look for pieces in other popular styles such as a coastal cottage or bohemian chic. The keyword here is PLAYFUL:
Play with the proportions of the furniture in your living room.

Play with different colors and textures of decor.

Aim for an overall eclectic yet cohesive look.
One great way to create a fun mix is by mixing modern pieces like sleek lines and bright colors with traditional details such as soft yellow walls or earthy wooden end tables. This will give you that mid-century modern mix you're looking for.
Don't Forget to Add Accessories.
Accessories like throw blankets, plants, and accent pillows will put your look over the edge with that last finishing touch! These small additions can make a huge difference in how inviting your living room feels. Put colorful cushions on the floor or a cozy blanket on the couch for an inviting feel that invites people to sit and stay.
Lighting is Important Too
It's important to have the right light at all hours of the day, so you'll want to consider adding lamps that can be moved around or added in new places. You might also want task lighting on a table by your favorite reading chair for when it's time to settle down with a book!
In the End
You can find all of the Mid-Century Modern rugs you need for your living room at RugKnots. They have a wide selection of modern styles, including geometric patterns and bold colors that are perfect for any home style. Get started with our easy-to-use guide on how to choose rug sizes, or visit their website today!
Accessories that a Stylish Man Should Have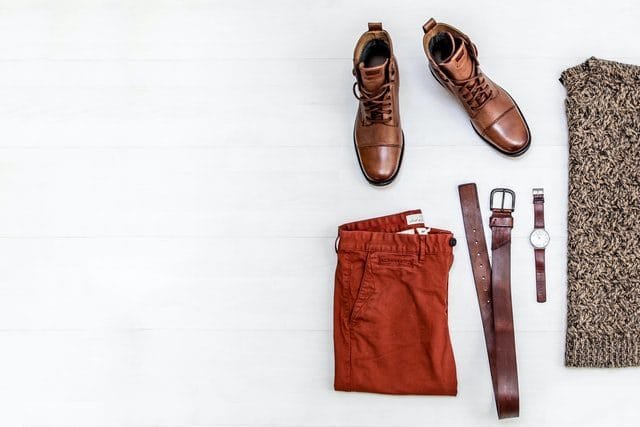 Envision a situation wherein we uncovered to you that your plan additional items are similarly critical as the "phones keys-wallet" plan you head toward you before wandering out from home. Adding those extra nuances justifies the effort and not because they fill a pragmatic need. Extras raise your outfit and can give you certainty support.
It legitimizes spending those a few minutes before you head out the entrance. Taking everything into account, it simply takes a little experimentation and care to get it done.
Watch
This is genuinely remarkable and most standard additional items in most men's storerooms. A watch makes your storeroom look fantastic and engaging. It describes the kind of individual you are. A watch means that decency and center interest. On the off chance that a man is wearing premium mens clothing, it ought to be joined with a lovely-looking watch.
Wallet
It has been said that a wallet describes a man. A good wallet makes your storeroom look phenomenal. There are different sorts of wallets out there including cowhide wallets. A wallet ensures that all your distinctive verification documents are safely kept. It moreover gives a good space for your money. A good wallet works on your image and viewpoint.
A Tie
Each man's wardrobe should have a tie. An amazing man will have a couple of connections to his storage room to combine to coat plans for men. The kind of outfit a man wears chooses the concealing and sort of tie he should wear. Exactly when you are picking a tie, it is an extraordinary thought to avoid unobtrusive and substandard quality ties since they will make your entire outfit look humble. You should buy a thing that you can bear, nonetheless, make an effort not to buy things that will make you look unassuming.
Scarf
Somewhat a couple of men love scurf yet I bet, mind-blowing men love scurf. It means that decency and superbness. Most men envision that scarf is for women, nonetheless, that isn't exact. If you put assets into the best quality scarf, your storage room will look wonderful. A nice scarf will moreover keep you warm all through the colder season. All through the colder season, a scarf makes you admire your date and keeps you warm. You can wear it with an agreeable coat or a pea coat.
Sleeve fasteners
These embellishments give you a specialist look with premium men's clothing! Exactly when you're wearing sleeve catches, people will appreciate the kind of message you need to pass. They are worn by men who mean business. You can buy the splendid sleeve clasp plans for your outfits. These enhancements are made using the best quality materials. You can pick the best depending upon the kind of outfits you wear. Your outfit and style choose the kind of sleeve catch you ought to have in your storeroom.