Everything about construction insurance and contractors' insurance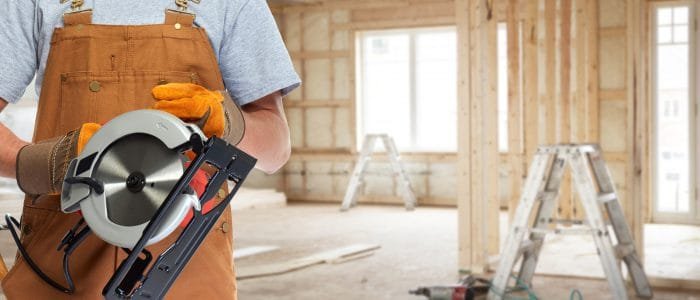 Given the wide variety of insurance packages on the market, it may seem unnecessary to purchase specialized insurance in the construction industry. If you already have a general business insurance policy, for example, why would you need additional coverage?
Well, every industry has its own set of unique risks – and the risks present in the construction industry and contractors are particularly high. Whether you work in the construction of infrastructure or residential, commercial or institutional buildings, you are faced with important issues. Equipment, workers, materials, and job sites must be protected when accepting a project, and a general insurance policy may not be sufficient.
Construction insurance is not just about protecting you. In many cases, you must have specific insurance for a project to be entrusted to you or even to be able to participate in the submission process. Every business must have insurance, but the main thing is that this insurance is adapted to its activities.
Construction insurance and contractors' insurance: what's the difference?
A national construction company requires different solutions than a small construction company would . Indeed, its projects are often major commitments requiring the participation of a very large number of people. Therefore, the construction company will need to obtain comprehensive and flexible insurance that will protect each worker, that is, insurance designed for construction projects .
Contractors specializing in electrical work, concrete installation or interior finishing face particular risks and must ensure their own safety. If you are a contractor, you will need insurance similar to that of a large construction company, but yours should be suitable for your trade (and the risks associated with it), your assets and your day-to-day operations. .
Three insurance policies designed for construction companies
Property and general liability insurance are the two main categories of business insurance, but there are other specialist insurances that cover specific aspects of construction projects. Here are three of the main ones.
Construction site insurance
A type of property insurance, construction insurance covers labor, equipment and materials provided by the owner and contractors during the construction project. This assurance becomes especially important as the project progresses: materials and labor hours will add up, and more equipment will be stored on the job site, meaning there is more to lose.
Wrap up insurance
This is a type of liability insurance that can cover owners, contractors and subcontractors. Wrap up insurance can help cover your defense costs in the event of a claim arising from damage or loss suffered by your client. Since many things can go wrong in a project, this type of protection is especially important.
Bond
This guarantee is not always necessary, but it plays an essential role when it applies. If you are working on a large construction project (or are submitting a bid), and for some reason you are unable to meet your contractual obligations, a surety solution would cover the costs paid by your client (the master of 'work).
Three main insurances for entrepreneurs
Entrepreneurs need to have insurance from the start of a project – and sometimes even after it is completed. The insurance needs of specialty contractors can be different , but the following three insurances are usually useful for all types of contractors.
Floating insurance for installation and contractor equipment risks
The materials and equipment that you will use during the upcoming project will likely be covered at the job site, if they are in transit, and even if they are in a temporary storage location. What if the storage facilities were destroyed by fire while your materials and equipment were there? You would have to shell out a lot of money to replace them. However, floating installation risk and contractors' equipment insurance would help cover these costs.
Public liability
No one is immune to mistakes, and they can sometimes be costly. If you accidentally damage someone else's property or cause bodily harm through your work or activities, Commercial Liability Insurance (RCE) can help you cover the damage. The RCE can also assume your defense or that of your company against the allegations in question.
Automobile of non-owners
Your personal auto insurance may not be sufficient if you or your employees get into trouble while driving your personal vehicles as part of your business. However, if you do collide with another vehicle and injure the driver while delivering tools to the job site, you may find non-owner auto insurance useful.
Choosing your insurance – things to consider
There are many changing and unique aspects to your construction business that need to be watched closely. Although there are common and essential insurances, there is no universal insurance that fits everyone. You must therefore evaluate the options available to you according to your needs. This is when a broker can help you.
Insurance for the construction industry can seem complex, but with some research and the right advice, it's easy to find the insurance you need to protect your bottom line and continue to build a successful business. Visit our construction insurance page or our contractors insurance page to see how our insurance offers you comprehensive protection.
warning ….?…. Date May/08/2021…?complete your profile…..otherwise, odysseynews did not accept your article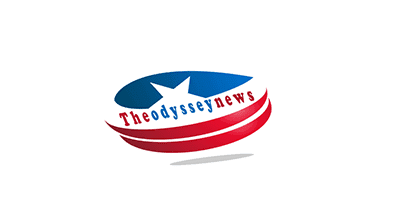 Do you want to attract customers with Lip Balm Boxes?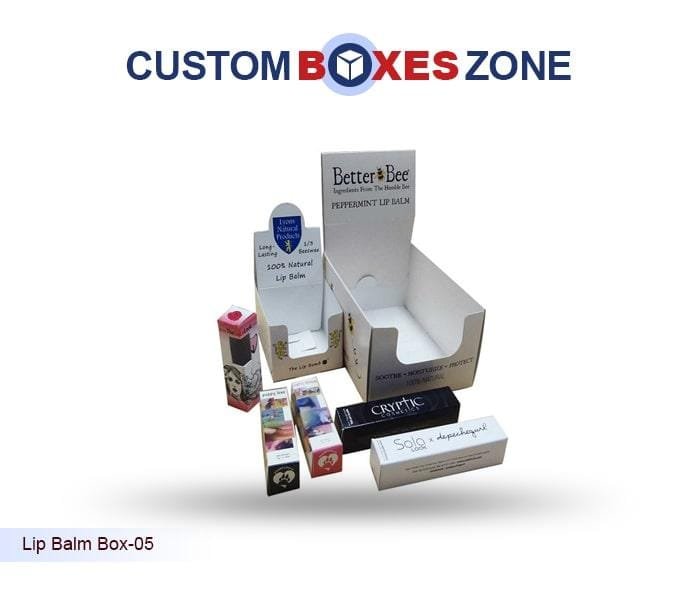 How to Keep your product conserved with Lip Balm Boxes?
Lip balms are getting noticed these days and many people use these lip balms in a variety of flavors to keep their lips hydrated. Many retailers and manufacturers are coming into the market with their unique lip balms for a variety of uses and customers for varying needs and requirements. As much as lip balm makers are entering in market, there is an increasing need generating to conserve these lip balms. Many Lip Balm Packaging manufacturers are advancing in the market with their unique and customized Lip Balm Boxes to meet this increasing demand. What are the major factors every lip balm maker needs to understand while deciding on Lip Balm Packaging Boxes for their lip balms? Let's see the details.
Custom Lip Balm Display Boxes Packaging to conserve your Lip Balms
Custom Lip Balm Boxes have a variety of roles and need to be filled for your luxurious lip balms. They conserve your lip balms for a longer period from bacteria. They also establish the destruction of wear and tear during the freight process. They play an important part in raising the display show of your lip balm product. Lip Balm Boxes are possible in interesting color mixes. The material also varies as per the desire and requirement of lip balm makers. They can choose various styles and sizes to match their product size. It may also include extra additions and printing styles in Lip Balm Boxes to improve Lip Balm Packaging quality. Custom Lip Balm Boxes deliver the basic differentiation between products from different adversaries.
Future securing environment-friendly material for your Custom Lip Balm Display Boxes
Custom Lip Balm Display Boxes created with eco-friendly material are critical for our future environmental safety and protection. Quality material should be equipped with features like biodegradable, reusability, and recyclable materials that are standard for high-class Lip Balm Packaging. By using Custom Lip Balm Display Boxes material with these features, you can also contribute to protecting the environment for future generations.
Biodegradable is the feature through which Lip Balm Packaging material decomposes itself after a certain period and converts itself into natural material. Lip Balm Packaging materials like Kraft paper, cardboard boxes are those kinds of materials that are made of natural recyclable material. use of these kinds of packaging for lip balm material and avoidance of Custom Lip Balm DisplayBoxes with chemical material in the future. You should order all your Lip Balm Packaging with Custom Boxes Zone that ensures it created all their Custom Lip Balm Display Boxes with natural materials like cardboard, Kraft Paper, and corrugated boxes.
Lip Balm Packaging decorative printing features
Printing features that are available to decorate your Custom Lip Balm Display Boxes include elegant design and creative content. You can use these features along with printing styles like embossing and engraving to differentiate the content writing style from simple flat writing to 3d effects.
These features not only separate your Lip Balm Packaging Boxes from your competitors but also improvise your overall brand image. Printing your brand logo provides an extra added benefit for your brand and sales boosting. Your brand logo displayed in elegant style with quality printing converts your ordinary-looking Lip Balm Packaging to an attractive look. Your brand and sales can get huge customer engagement and brand loyalty if you succeed to create different-looking packaging for Lip Balm Boxes your lip balms.
Critical factors to consider for printing decoration techniques for Packaging for your Lip Balms
Various Lip Balm Packaging suppliers are available in the market with varying printing techniques for different situations and needs. Printing techniques are available to match quick printing and testing results like digital printing. Getting your Lip Balm Packaging Boxes in bulk quantities quickly and cheaply requires implementing lithographic printing techniques.
There are some major differences in setup and the situations where these techniques are beneficial and recommended for excellent results. In the digital printing method, someone directly implemented the design or printing content on the material on which the results are required. In a lithographic method of printing, die-cast plates are prepared first for the printing task and printing ink is implemented on these plates initially. Once these plates are ready and set up then you can get printing in enormous quantities at cheap rates.
Ordering quantity offers for your cost-reducing Wholesale Lip Balm Boxes
You have an ordering quantity that is huge in numbers, but you don't find any right Lip Balm Packaging manufacturer that is providing you the desired quantity either within your time frames or your budgeting limits. You should your order with Custom Boxes Zone.
Our latest machines and optimized operations have enabled us to provide your Custom Lip Balm Packaging order in any desired quantities within your deadlines. Our optimized operations and procedures have allowed us to minimize wastages and thus allowed us to offer Lip Balm Packaging at minimum costs. We have designed our bulk order discounts and quantities to order accordingly. We have the right quantity and discounts for all your Lip Balm Packaging needs.
Innovate your own Custom Lip Balm Display Boxes with plug and play customization options
Getting into the driving seat and innovating by yourself the Lip Balm Packaging for lip balm as per your desire and imagination is a very fulfilling and liberating feeling. Deciding and selecting each feature of your Lip Balm Boxes provides a unique sense of freedom and control on every step of the Lip Balm Packaging manufacturing process.
You only may not select the look and feel for your Custom Eyeshadow Packaging, but also have the freedom to select the material quality as well. You can add custom finishing features like silver foiling, gold foiling, or UV print to improve the quality accordingly. If you want to add extra spacing extra edges or extra pockets for auxiliary items, you are independent to select them as well.
Who is offering plug-and-play features for your own innovative Lip Balm Packaging?
As of now, you have got a detailed understanding of all features and factors required for high-class Lip Balm Packaging materials. You have also decided and selected the features that you want to see in your Lip Balm Packaging. Next, you want that kind of Lip Balm Packaging supplier who provides the same level of freedom and liberty to pick the features for your 
Lip Balm Boxes Wholesale
.
You require a supplier with industry experience and expert resources who can deliver packaging boxes as per your quality standards. Not all packaging manufacturers offer Lip Balm Packaging features that match your requirements. Custom Boxes Zone with a lot of industry know-how and talented resources is the right choice for all your packaging for lip balm needs for your Lip Balm Boxes. our December discount deals are an amazing opportunity for you to get your Lip Balm Packaging Boxes in bulk quantity at affordable rates.