Eurovision: Sweden's Loreen wins again, but UK's Mae Muller is second from last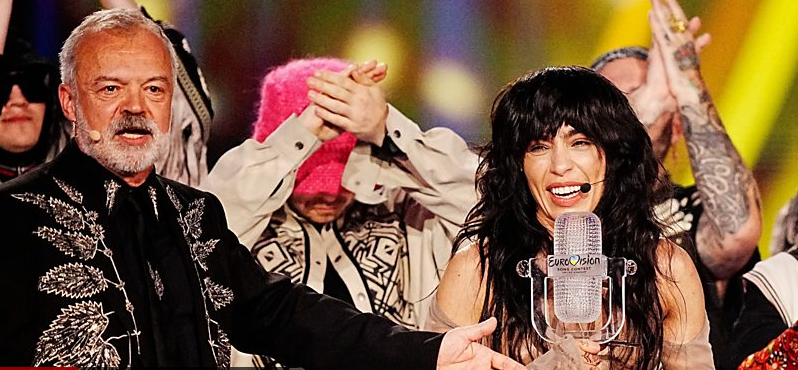 Sweden's Loreen has won the Eurovision Song Contest for the second time, with her soaring pop anthem Tattoo.
The star, who last won the competition in 2012, saw off competition from Finland's Käärijä in a nail-biting vote.
The UK's Mae Muller failed to replicate Sam Ryder's success last year, coming in 25th place – one above bottom.
And the Princess of Wales made a surprise cameo, playing the piano with last year's winners Kalush Orchestra.
Loreen is the only the second person – and the first woman – to win Eurovision twice, following Ireland's Johnny Logan.
"This is so overwhelming," she said as she collected the trophy. "I'm so grateful. I'm so thankful."
"In my wildest dreams, I didn't think this would happen."
Sweden's victory means it will host next year's competition – on what will be the 50th anniversary of Abba's historic victory with Waterloo in 1974.
But Ireland crashed out of this year's contest at the semi-final stage for the fifth year in a row – a result their head of delegation described as "devastating".
This year's top three acts were:
Sweden: Loreen – Tattoo (583 points)
Finland: Käärijä – Cha Cha Cha (526 points)
Israel: Noa Kirel – Unicorn (362 points)
Mae Muller only picked up 24 points, leaving the UK near the bottom of the leaderboard. It was "not the result we hoped for," she tweeted after the show.
"I know I joke a lot but we really put our all into the last few months," she said. "Congrats to all the countries, I'll never forget this journey and I love you all."
Liverpool hosted this year's contest on behalf of war-torn Ukraine, which won in 2022.
Appropriately, the show began with last year's winners, Kalush Orchestra, playing an extended version of their song Stefania in a pre-taped segment from Kyiv.
Stars including Joss Stone, Sam Ryder and Andrew Lloyd Webber added a British flavour to the song, as the band boarded a train from Kyiv's iconic Maidan Nezalezhnosti metro station and arrived on the stage of the Liverpool Arena.
The Princess of Wales accompanied on piano, in a brief segment recorded in the crimson drawing room of Windsor Castle earlier this month.
Back in the arena, Kalush performed their new single Changes, delivering a message of defiance to Russia: "Give my all down to the wire / Set me free."
It was the first of many references to the war, in a show that took a more political tone than most editions of Eurovision.
Croatia's Let 3! performed a song that referred to Russia's Vladimir Putin as a "crocodile psychopath", while the Czech band Vesna sang in Ukrainian, "We're with you in our hearts".
Ukraine's own entry, Tvorchi, played a powerful song inspired by the siege of Mariupol.
The duo's hometown of Ternopil was hit by Russian missiles moments before the band took to the stage in Liverpool, officials said.
They eventually took sixth place, with a total of 243 points.
Russia has been suspended from the contest due to the invasion, but organisers refused to allow a speech from Ukraine's President Volodomyr Zelensky during the show.
Elsewhere, Eurovision was Eurovision. There were 80s-inspired tributes to Miami Vice, a ghost story about Edgar Allen Poe and, naturally, a tear-away dress.
But the musical component of the contest continues to improve.
Spain's Blanca Paloma combined traditional flamenco rhythms with a throbbing electro pulse on the vibrant, urgent EAEA; and France's La Zarra tied together decades of Gallic music history in the Piaf-meets-Daft-Punk Évidemment.
Acts from Armenia, Poland and Israel – especially Israel – threw slick dance breaks into their performances; while Italy's Marco Mengoni was accompanied by two gymnasts on trampolines.
There was also the usual surfeit of tortured ballads, both good (Lithuania) and drab (Albania); and a never-ending parade of lyrics about coming together and being nice to your neighbours (Belgium, Switzerland, Australia).
Finnish rapper Käärijä was the runaway public favourite, receiving more than Loreen's tally in the phone vote. But his chaotic mix of thrash metal, hardcore techno and K-pop melodies failed to impress the juries, who are comprised of music experts.
In a post-modern twist, the competition was bookended by two songs about the process of songwriting.
Austrian duo Teya & Salena kicked off the show with the quirky pop anthem Who The Hell Is Edgar, in which they are possessed by the spirit of US poet Edgar Allen Poe, who compels them to write a song.
An hour-and-a-half later, Mae Muller closed the competition with I Wrote A Song – in which she gets revenge on her ex-boyfriend by writing a song that catalogues his misdemeanours.
It meant the contest opened with the lyric, "Oh my God, you're such a good writer", and ended with Muller singing, "Instead, I wrote a song".
And if that's not synchronicity, I don't know what is.
The contest was presented by Alesha Dixon, Hannah Waddingham and Ukrainian singer Julia Sanina, with Graham Norton joining them during the voting stage.
All hail Hannah Waddingham, Eurovision's newest icon
The interval showcased the "Liverpool songbook" with tracks by John Lennon, Melanie C and Gerry and the Pacemakers performed by former Eurovision contestants.
And Sam Ryder, who came second for the UK last year, performed an emotional version of his new single, Mountains, with Queen's Roger Taylor on drums.
Ryder, whose song is about overcoming adversity, was accompanied on stage by dancers who had lost limbs.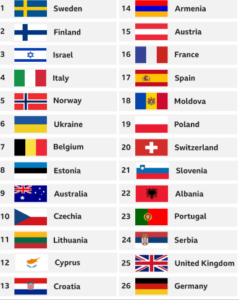 Loreen easily won the jury vote, picking up the maximum 12 points from Ireland, Estonia, Spain, Albania, Cyprus and Ukraine, among others.
She ended the jury sequence with a score of 340, giving her a comfortable 163-point lead over Italy's Marco Mengoni.
The public preferred Finnish rapper Käärijä, with his total of 526 points temporarily putting him in the lead.
After a tense pause, Loreen reclaimed the crown at the last minute, receiving a public score of 243 that put her back on top.
The UK languished at the bottom of the table, picking up just nine points from the public and 15 from the juries.
Only Germany fared worse. Their glam-rock song Blood And Glitter gained a mere 18 points.
Commiserations came from the BBC, who organised the contest in partnership with the European Broadcasting Union.
The broadcaster's official Twitter account posted: "Mae, we're so proud of you and everything you've achieved at this year's Eurovision Song Contest."
I am an experienced financial analyst & writer who is well known for his ability to foretell market trends as well.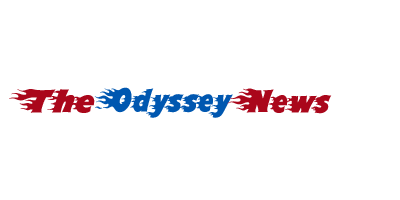 Elon Musk Bought Google? Unveiling the Truth Behind the Rumor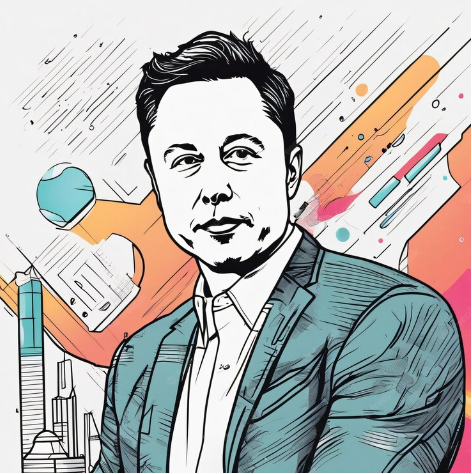 In the world of technology and innovation, few names shine as brightly as Elon Musk's. With his ventures ranging from electric vehicles to space exploration, Musk has become a household name synonymous with groundbreaking achievements. But wait, did he really buy Google? Let's unravel this intriguing rumor with a sprinkle of humor and simplicity.
What company does Elon Musk own?
Elon Musk is a man of many hats, or should we say, helmets. He is best known for being the CEO and founder of SpaceX, Tesla, and Neuralink, and he also co-founded PayPal back in the day. So, he owns quite a few prominent companies, but Google isn't one of them.
How many does Elon Musk own?
Well, it's hard to keep track of Elon's empire. He's like a real-life Tony Stark, owning SpaceX, Tesla, Neuralink, The Boring Company, and probably a secret moon base too (just kidding). But Google? Nah!
What did Elon Musk originally own?
Elon's entrepreneurial journey began with Zip2, a city guide software for newspapers. Then he sold PayPal to eBay, which was quite a payday. But he never owned Google. He's not the guy you call for your web search problems.
Did Elon invest in DeepMind?
Yes, he did invest in DeepMind before Google bought it in 2014. But that's not the same as owning Google, right? It's like saying you own a pizza place because you once bought a slice.
What is Elon Musk's IQ?
Elon Musk's IQ is often rumored to be off the charts, but there's no official record. He's probably too busy sending rockets to Mars to take an IQ test.
Did Elon Musk start PayPal?
Elon co-founded X.com, which later became PayPal. But PayPal is a separate entity from Google. Google has its wallet, but it's not filled with Elon's cash.
How many CEOs does Elon Musk have?
Musk likes to be in charge. He's the big cheese at Tesla, SpaceX, and others. But, Google's CEO is Sundar Pichai, not Elon.
How big is Elon Musk's money?
Elon's wealth is astronomical, literally and figuratively. He's one of the richest people on Earth, thanks to his various ventures. But he didn't buy the whole Googleplex.
Is Elon Musk an engineer?
Yes, he is! Elon Musk studied physics and economics but dropped out of a Ph.D. program to pursue his dreams. He's a real-life Iron Man without the suit (or Google).
Who owns Tesla now?
Elon Musk still owns a substantial stake in Tesla and is the CEO. So, Tesla is in his capable hands, not Google's.
Who runs Twitter now?
Jack Dorsey was running Twitter, but as of my last knowledge update in September 2021, he was still the CEO. Things may have changed since then, but Elon Musk wasn't in the running for Twitter's top spot.
What makes Elon Musk successful?
Elon's secret sauce? A dash of innovation, a pinch of perseverance, a sprinkle of audacity, and a whole lot of hard work. But still, no Google ownership.
What is Elon Musk's goal in life?
Elon wants to make life multi-planetary by establishing a human presence on Mars. He also aims to transition the world to sustainable energy with Tesla. He doesn't have time for Google acquisitions.
Why Elon Musk is unique?
Elon's uniqueness lies in his ability to turn science fiction into reality. He's a risk-taker who isn't afraid to tackle big problems, like colonizing other planets. Google is big, but not quite "colonize Mars" big.
What are 3 reasons Elon Musk is successful?
Vision: Elon dreams big and takes bold steps to achieve his goals.
Innovation: He's a master of disruptive technologies, from electric cars to reusable rockets.
Resilience: Elon faces setbacks head-on and keeps pushing forward.
Who owns Google?
Google is owned by Alphabet Inc., a parent company formed in 2015. Larry Page and Sergey Brin, the co-founders of Google, were instrumental in creating Alphabet. Elon Musk is not in the picture here.
Elon Musk Buys?
Elon Musk buys a lot of things, from companies to electric cars. But Google isn't one of his recent purchases.
Did Elon Musk Buy Google and Facebook?
No, Elon Musk didn't buy Google or Facebook. Those are separate entities with their own owners, like Mark Zuckerberg for Facebook.
Did Elon Musk Buy Mercedes?
Elon didn't buy Mercedes-Benz, although Tesla has been a strong competitor in the electric vehicle market. Mercedes-Benz is a part of the Daimler Group.
Elon Musk Google News
Elon Musk making headlines on Google News? Perhaps for his latest SpaceX launch or a Tesla innovation, but not for buying Google itself.
Did Elon Musk Buy Amazon?
Nope, Amazon still belongs to Jeff Bezos, who's more into e-commerce and space travel than Google.
Did Elon Musk Buy YouTube?
YouTube is part of Google. So, no, Elon didn't buy YouTube, but he's been known to make appearances on the platform.
How Much Is Google Worth?
Google, or rather its parent company Alphabet, is worth a colossal amount of money. Its market capitalization is in the trillions, but it's not in Elon's shopping cart.
FAQs (Frequently Asked Questions)
1. Did Elon Musk really buy Google?
No, Elon Musk did not buy Google. Google is owned by Alphabet Inc., and Elon Musk is not associated with the ownership of Google.
2. What companies does Elon Musk own?
Elon Musk owns and is actively involved in several companies, including SpaceX, Tesla, Neuralink, and The Boring Company, among others. However, Google is not one of them.
3. Did Elon Musk invest in DeepMind?
Yes, Elon Musk did invest in DeepMind before it was acquired by Google in 2014. However, this investment does not mean he owns Google.
4. Who owns Google now?
Google is owned by Alphabet Inc., a parent company formed in 2015. Alphabet Inc. was created by Google's co-founders, Larry Page and Sergey Brin.
5. Did Elon Musk buy Facebook or any other major companies?
No, Elon Musk did not buy Facebook or any other major companies like Google. Facebook is owned by Meta Platforms, Inc., formerly known as Facebook, Inc.
6. How much is Google worth?
As of my last knowledge update in September 2021, Google's parent company, Alphabet Inc., had a market capitalization in the trillions of dollars. However, for the most current valuation, it's best to check financial news sources.
Conclusion
Elon Musk is undeniably a prominent figure in the tech and innovation world, with numerous successful ventures under his belt. However, the rumor that he bought Google is just that—a rumor. Google remains owned by Alphabet Inc., and Elon Musk's involvement lies in his own array of pioneering companies. For accurate information about acquisitions and ownership, it's essential to rely on credible news sources and official announcements.
Aslo Read : Home Library Organization: Where Chaos Meets Comedy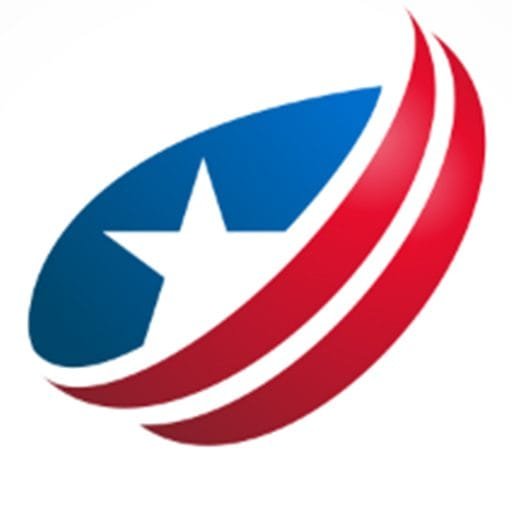 Ody Team is a qualified social media expert at Coding The Line, London. He had graduated from the University of Cambridge
Pakistan lines up Saudi-backed refinery as it eyes more Russian oil
A $10 billion Saudi-backed oil refinery project planned in Pakistan's port city of Gwadar aims to capitalize on the troubled economy's potential, and, sources say, lay a foundation for taking in more Russian crude.
Four Pakistani state-owned energy companies late last week signed a memorandum of understanding (MOU) with Saudi Aramco, which will inject the initial 30% equity into the project. Once built, the refinery will be able to process 300,000 barrels per day, according to details released by the government.
That alone would surpass the combined total of 215,000 barrels per day of petroleum products refined in Pakistan in 2020-2021, according to a report by the Oil and Gas Regulatory Authority.
The quartet of enterprises — Pakistan State Oil (PSO), Oil and Gas Development Company Limited (OGDCL), Pakistan Petroleum Limited (PPL), and Government Holdings Private Limited (GHPL) — also signed a memorandum with China National Offshore Oil Corp. for engineering, procurement and construction of the refinery. Gwadar has long been positioned as the heart of China's Belt and Road projects in the country.
Pakistan is mired in political and economic crises, which forced it to go to the International Monetary Fund for a $3 billion standby bailout arrangement to avoid a default. For this reason, some experts Nikkei Asia interviewed expressed skepticism about the refinery project, questioning the need for the additional capacity in light of the economic woes. Security is also an ever-present concern, highlighted by a deadly suicide bombing in northwestern Khyber Pakhtunkhwa province on Sunday.
But some argue that the parties involved are playing a longer game. James Dorsey, a senior fellow at the S. Rajaratnam School of International Studies in Singapore, reasoned that although the economic situation in Pakistan is not ideal, the country, with a population of over 200 million, still has huge economic upside. "This refinery will take a few years to build and by that time economic growth is anticipated in Pakistan," he said.
The refinery could handle Russian crude, which Pakistan has just begun importing. With Ukraine war sanctions limiting Russia's export options and forcing discounts, a cash-strapped Islamabad turned to Moscow to bolster its energy supplies. Pakistan recently imported one shipment of Russian crude and is negotiating a second with a long-term oil transportation deal.
The secretive dealings have raised several questions: over Pakistan's ability to process the Russian oil, as well as shipment costs, and how exactly the government can pay for the fuel in Chinese yuan. Nevertheless, a Pakistani government official privy to the developments told Nikkei on condition of anonymity that importing oil from Russia has been a success.
"Pakistan plans to increase its oil imports from Russia, which would result in a need for additional refinery capacity in Pakistan," the official said. "The proposed refinery in Gwadar will possibly help refine increasing volumes of Russian crude."
The Saudis, meanwhile, have been eyeing this project for some time. Crown Prince Mohammed bin Salman's visit to Pakistan in February 2019 brought the first announcement that a $10 billion oil refinery would be built in Gwadar. After a four-year interval, Dorsey believes Riyadh is likely serious about the project now.
"Initially the Pakistanis tried to integrate the [Gwadar refinery] project in BRI but the Chinese refused it," Dorsey said, saying the project can now move ahead outside the Belt and Road framework.
The Saudi investors have been promised a 20-year tax holiday. Alex Vatanka, founding director of the Iran program at the Washington-based Middle East Institute, believes Aramco's decision must have convincing commercial logic. "An investment on this scale has commercial merit," he said. "The Saudis have the money, the economic vision, and Pakistan's energy market is both huge and hungry."
Experts also note that the deal comes in the context of Saudi-Iranian rapprochement, and that this could be a factor in the refinery, which is to be built just 90 kilometers from the Iranian border.
Luke Przybyszewski, president of the Abhaseed Foundation Fund, a Polish group of Middle East experts, said Pakistan could reap rewards from both sides of that detente. "Cheap energy from Iran and [foreign direct investment] from Saudi Arabia seems to be a good choice, perhaps currently acceptable to both Riyadh and Tehran," he said.
But in Gwadar itself, some are doubtful they will see big benefits. Aslam Bhootani, a member of the National Assembly representing Gwadar, complained that the details of the project have not been discussed with him. "We often hear that MOUs are signed, but there is no development on the ground," Bhootani said. "To date, Gwadar does not have an uninterrupted and guaranteed supply of power," he added. "Unless this issue is resolved, no megaproject in the coastal town can be successful."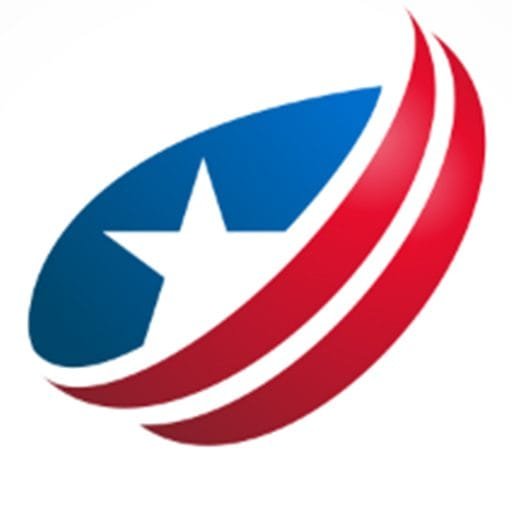 Ody Team is a qualified social media expert at Coding The Line, London. He had graduated from the University of Cambridge
How Bankruptcy in Orlando Can Save the Financial Future?
Bankruptcy has been considered a financial loss for decades in Orlando. The modifying bankruptcy laws made to high filing numbers further strengthened the concept of bankruptcy being bad. It can never be the perfect solution for a financial crisis but can help in solving certain monetary troubles. Bankruptcy is to press the restart button as it can protect your financial future. Want to know how? In the following ways:
1. Boost Your Credit Score 
Once you file for bankruptcy in Orlando, your credit takes a blow. However, your credit score can increase quickly over time. Bankruptcy quickly eliminates critical judgments from your credit report and simplifies challenging the remaining negative records. You can see significant credit score improvement in 3 years after filing for bankruptcy. 
2.  Get a Chance to Rebuild Credit
Rebuilding your terrible credit score takes time. Negotiating current debts to get them removed from the credit score and arranging money to pay delinquent accounts get difficult. Once you file for bankruptcy and it gets discharged, you get the chance to rebuild your credit score. You will get access to credit in the form of secured credit cards, store credit cards, and secured loans.
3. Avoid Wage Garnishments
Wage garnishment happens when creditors accompany you to court. The creditors get a judgment, which allows them to collect the money you owe directly from your paycheck. Such garnishments immediately constitute a huge portion of your salary, which puts people living paycheck-to-paycheck in crisis. Bankruptcy filing quickly pauses debt collection activities, like garnishments. 
4. Protect Your Vehicle
A vehicle is one of the most precious and essential assets of the working class people. Without driving a vehicle, you can't reach your home or workplace on time if you stay or work in a location with limited transportation. Many Americans prioritize having their vehicles and thus, they are very serious about possessing them. If you haven't made the car payments yet and are stressed about the lender repossessing your car, filing for bankruptcy gives you the required chances to get payments back.
The Takeaway
So, these are the ways bankruptcy in Orlando saves your financial future. Consult a bankruptcy attorney to learn how bankruptcy can help you. They can review your financial position to suggest which chapter to file or if you should file for bankruptcy. 
I am an experienced financial analyst & writer who is well known for his ability to foretell market trends as well.