Elsa Schiaparelli Exhibition Surrealism Paris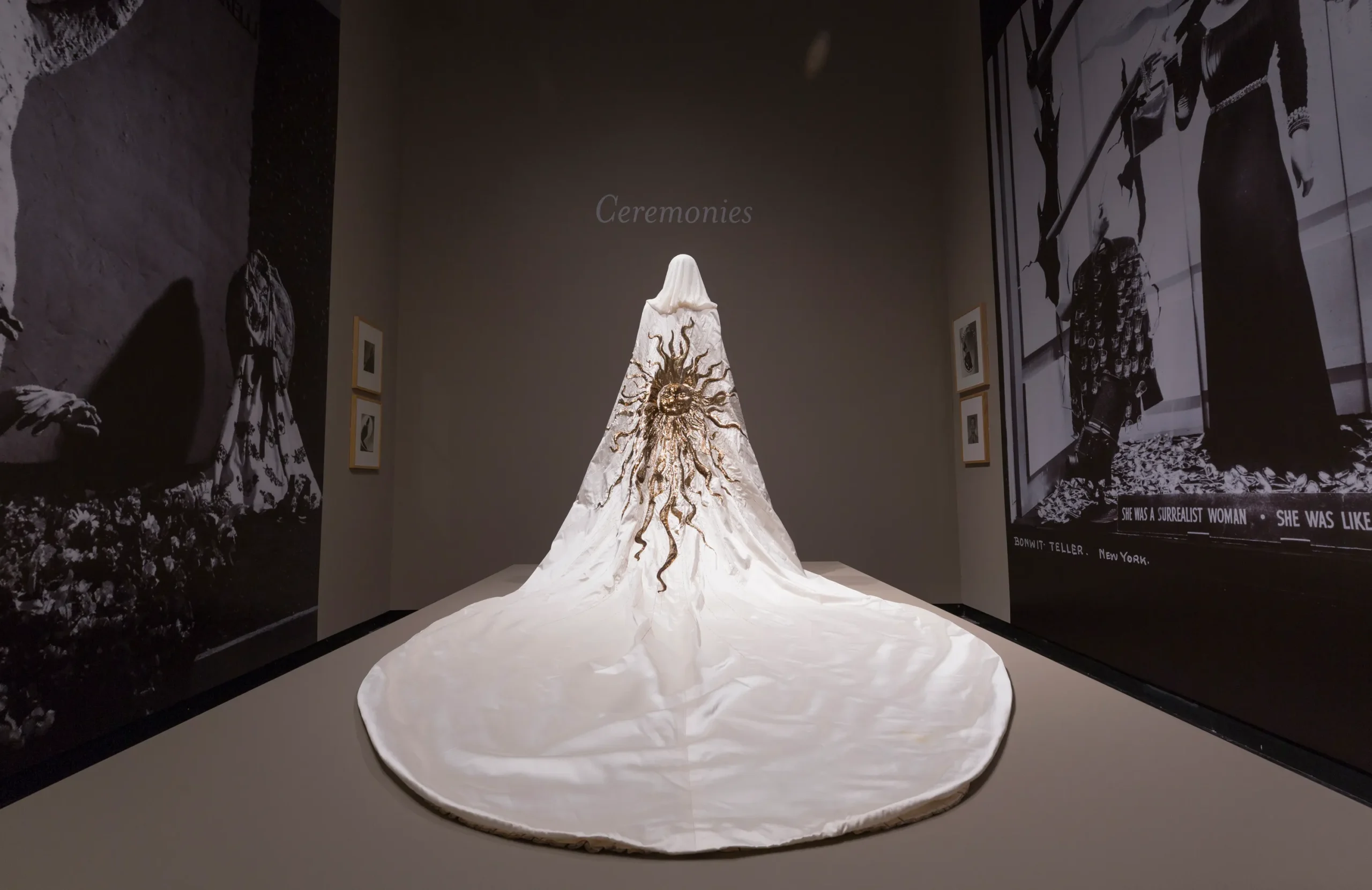 PARIS — A woman wears a long thermometer on a hook hanging from her ear, her chin upturned and eyes gently closed, in a photograph taken by the artist Man Ray around 1920, not long after the influenza pandemic of 1918.
One hundred years later, another woman hangs on her ear a negative Covid-19 rapid test, decorated with rhinestones and a dangling gold heart. This photo was taken in late 2021.
These are the images — which have nothing and everything to do with the designer Elsa Schiaparelli — that came to mind while walking through a new exhibition dedicated to the Italian-born couturière, who founded her label in 1927.
Schiaparelli was a designer who put things where they should not have been: hands-on belts, aspirin on necklaces, cicadas on buttons, claws on the fingertips of gloves. But these "little jokes," as The New Yorker wrote of her style in 1932, "turned out to be big influences." (The jokes were also, at times, so practical that they became less funny: During Prohibition, Schiaparelli sold an evening coat with a bustle able to conceal a flask; later, she made a jumpsuit to wear in air raid shelters.)
But the designer has also developed a reputation for being "underrated," said Olivier Gabet, director of the Musée des Arts Décoratifs, which will present "Shocking! The Surreal World of Elsa Schiaparelli" from Wednesday to Jan. 22.
"You understand the invisibility of women artists with the case of Schiaparelli," Mr. Gabet said. Though a handful of museums have devoted major fashion exhibitions to her in the past 20 years, Schiaparelli is less recognized within the history of Surrealist art, he said, despite close associations with Salvador Dalí, Jean Cocteau and Man Ray, whose work is arranged beside hers in the new exhibition.
In fashion, "everybody helped themselves" to her work following the closure of her couture house in 1954, Mr. Gabet said. Schiaparelli turned newspaper clippings into fabric before John Galliano, and a woman's torso into a perfume bottle before Jean Paul Gaultier. Even today, with her revived label finding a new audience under creative director Daniel Roseberry, her name is not as well known as those of the men she influenced, like Yves Saint Laurent and Hubert de Givenchy.
This exhibition arrives as another attempt to correct that: not just to impress viewers with her original creations and artistic connections — plus a fair amount of Mr. Roseberry's recent work — but to implant in them the knowledge of how far her curious mind and angular arms have reached into modern fashion. Look around and Schiap, as she was known, is everywhere. Even in a pair of bedazzled antigen test earrings, made nearly 50 years after her death, by a Spanish college student with a D.I.Y. hobby.
"Gilt Without Guilt"
The Paris exhibition plays the hits.
Encased in glass is a black Schiaparelli hat worn like an upside-down high-heel shoe. Nearby is a version of the off-white silk organza dress worn by Wallis Simpson for Vogue in 1937, the same year she married the former King Edward VIII; an enormous lobster lolls down the front and back of the skirt. Both pieces originally were designed in collaboration with Dalí.
There is also an assortment of knits that made Schiaparelli a star: One of her earliest designs was a sweater printed with a trompe l'oeil bow around its neck that she first wore to what she called a "smart lunch" in Paris. "Sweater-minded" women, she wrote in her 1954 autobiography, "fell on me like birds of prey," among them a buyer from a New York department store.
But it is not just Schiaparelli's surreal style signatures that continue to resurface in fashion (like Marc Jacobs referencing those knits in 2016, as just one example). The legends around her also resonate. In her autobiography, Schiaparelli wrote of being an "ugly" child who planted seeds in her throat, ears and mouth, in hopes of growing "a face covered with flowers like a heavenly garden." (Surviving near-suffocation, she later designed a summer dress covered in fabric appliqués resembling seed packets.)
The image calls to mind the transformative shrub makeup and floor-length capes seen in Thom Browne's spring 2022 show. Or, more recently, the Loewe collection of coats, jeans and sneakers covered in real sprouted grass by Jonathan Anderson, its creative director, and the designer Paula Ulargui Escalona.
The way Schiaparelli presented her work, too, is still relevant. She was an early adopter of themed collections, choosing subjects like music, astrology, the pagan (making women look like Botticelli paintings) and the circus.
The 1938 circus show, in particular, with its hired dancers and clowns, has been long cited as an example of Surrealism's rise amid the threat of war. Describing it as "riotous and swaggering," Schiaparelli unveiled lavish embroidery inspired by ringmasters and acrobats, and accessories like balloon handbags and ice cream cone hats. It was jubilant and escapist but memorable for its taste of death, too; with Dalí, she debuted a long black skeleton dress with padded ridges mimicking protruding bones.
One month after the circus show, Hitler invaded Austria. While carnival collections and skeletal dresses have recurred in fashion, few designers have found themselves at the same intense intersection of surreal themes and ominous timing.
One recent exception: the theme-prone designer Jeremy Scott. His fall 2022 show for Moschino was inspired by a fanciful mansion come to life, à la "Beauty and the Beast," with models dressed like grandfather clocks or with candelabras on their heads (courtesy of the Surrealist milliner Stephen Jones), on a set inspired by "2001: A Space Odyssey."
The show took place on the day Russia invaded Ukraine; backstage, Mr. Scott wore a shirt that read "Gilt without guilt."
"I design these collections six months in advance — I'm not Nostradamus," Mr. Scott said recently by phone. "But I do think that, whether it's war in Ukraine or just the things that happen in our daily lives that may seem insignificant in comparison but still feel so strong and dramatic for us individually, we're always in need of joy and whimsy. We're in need of the way that fashion can transport us emotionally."
Of Schiaparelli's work, Mr. Scott said he was most inspired by the Dalí collaborations, including her bureau suit, complete with five drawer pockets with plastic knobs — Moschino's mansion collection included three dresses with drawer handles and ornate gold trim — and the rebellion in assigning new roles to familiar objects.
For her, a lamb chop became a hat. For him, a Champagne bottle became a purse. They're both in the business of transformation, refashioning women as shrubs, currency, court jesters, warning signs, plates of food — all elegant little monsters. (Cocteau in 1937 called Schiaparelli's headquarters "a devil's laboratory.")
Yet beyond the need to escape reality, Mr. Scott acknowledged surreal fashion also satisfies a desire for attention that is stronger today than in the 20th century. There is "a hunger to stand out," he said, when "we consume so much information from a small screen in the palm of our hands."
Cookies, Bugs and Fingernails
Walking through the exhibition a few days before its opening, Mr. Gabet was thinking about how young audiences might respond: "I'm not sure the name Elsa Schiaparelli is so familiar to them," he said. "If they know the name, it's through Daniel's work."
While the exhibition was planned before Mr. Roseberry's appointment in 2019, it includes much of his work, like Lady Gaga's outfit for the 2021 Biden inauguration (fitted navy jacket, oversize dove brooch, low-slung red ball skirt) and the intensely gold sculptural minidress-coat worn by Beyoncé in British Vogue this month. Mr. Roseberry's most public achievement at Schiaparelli has been bringing a freaky sophistication to the often staid world of red-carpet and celebrity dressing.
"It's really woken everybody else up," said Brett Alan Nelson, the stylist who dressed the singer Doja Cat in a breast-baring black Schiaparelli gown for the Billboard Music Awards in May. Her accessories? A gold bag shaped like a planet, earrings shaped like ears wearing earrings, and shoes shaped with toes.
(That wasn't a new direction for Doja Cat, a "weirdo" who prefers "art pieces" to "pretty dresses," Mr. Nelson said: For her role hosting the MTV Video Music Awards last year, she wore a series of mind-bending looks, including a bistro chair hat, chicken-feet boots and a dress that looked, in her words, "like a worm.")
In text accompanying the Paris exhibition, Mr. Roseberry said he had kept Schiaparelli's signatures at "arm's length."
"I kind of had this image of her passing the torch," he said. "I don't think she would be interested in seeing her work reissued over and over again, a century later. I think she would be championing the new, and I can only hope that that would include me."
There is already a whole genre of emerging designers pulling more directly from, and remixing, her work. Vivetta Ponti in Milan makes hands-shape collars and painted-nail gloves. (The Schiaparelli originals are part of the Paris exhibition, along with a photograph by Man Ray believed to be the inspiration.)
Olivia Cheng of the New York-based brand Dauphinette makes jewelry from preserved plants and fruit encased in clear resin, similar to a Schiaparelli necklace of insects pressed into plastic. Just as Schiaparelli affixed metal bugs to a suit collar, Ms Cheng affixed beetles to the bodice of a while silk organza dress for her fall collection. Except the bugs she used were real, obtained from Thailand and dead of natural causes. ("I don't think a lot of people liked them quite honestly," Ms. Cheng said. "When something is real, it almost makes it a little less pretty, a little more chaotic.")
Last year, the brand Area sexed-up the butterfly motif of the 1920s with outrageous bling-y glasses. For its most recent collection, the co-founder and creative director Piotrek Panszczyk said Area treated the "corny idea of flora and fauna in fashion" similarly — blowing up and reworking the kinds of flowers Schiaparelli used as embellishments into something harder, more "kooky" and "mysterious," like a spiky crystallized miniskirt set (though still in a color similar to her signature shocking pink).
Still, it is not easy to sell surreal fashion or "little jokes" en masse — or at least at the volume required to make a living. Carolina García Caballero, the 21-year-old student who made the antigen test earrings, felt so overwhelmed by the online response and demand (catalyzed by Katy Perry commissioning a pair) that she decided not to sell them, even after gathering hundreds of negative tests and shooting photos for an online store. Instead, she said, "I chose myself and my mental health before money," finishing her comparative literature degree, working at a poke bowl restaurant and making plans to travel around Europe.
While the artist Carly Mark co-founded her fashion line Puppets and Puppets in New York City in 2019, actually producing it has been a more gradual process. (The first season, nothing was for sale.) A retailer once asked her to put a cake hat into production, she said, but she couldn't figure out how to get the costs low enough.
Then came the cookie bag: a critically acclaimed simple black handbag affixed with an "unsettlingly perfect" resin chocolate chip cookie made by the artist Margalit Cutler, priced at about $350. Ms. Mark said she had been thinking about the circular logos on the center of bags by Telfar or Tory Burch, when it occurred to her "to make fun of the placement of a logo by placing this surreal object on it."
"As funny and attractive as a cookie on a bag is, it's also fake, and you're aware of that. I'm laughing at you, but you're in on the joke," she said. "I think that was very much the way Elsa's brain worked. It's inspiring she was able to do that during a period in time when women didn't have the same power, necessarily, that we do now."
For Ms. Mark, surreal fashion is not about escapism or attention, but finding a way to express personality and sense of humor. It's about finding communities of like minds, like Schiaparelli and the Surrealists did in the 1930s.
"We're born into these bodies, and we get to present them to the world in whatever way we want," Ms. Mark said. "How do we adorn our outsides to match what we're feeling on the inside, so that people might understand us more easily?"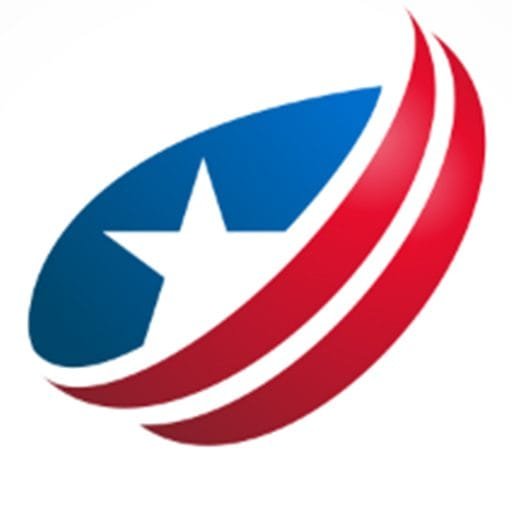 Ody Team is a qualified social media expert at Coding The Line, London. He had graduated from the University of Cambridge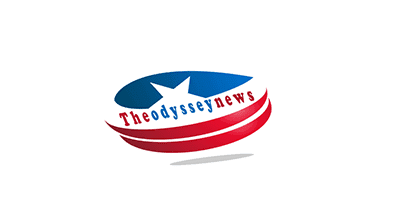 Adding Humor to Your Lingerie Collection: The Southern Sisters Can I Get A Woof Woof Dawg Nation Ladies Thong in Red & Black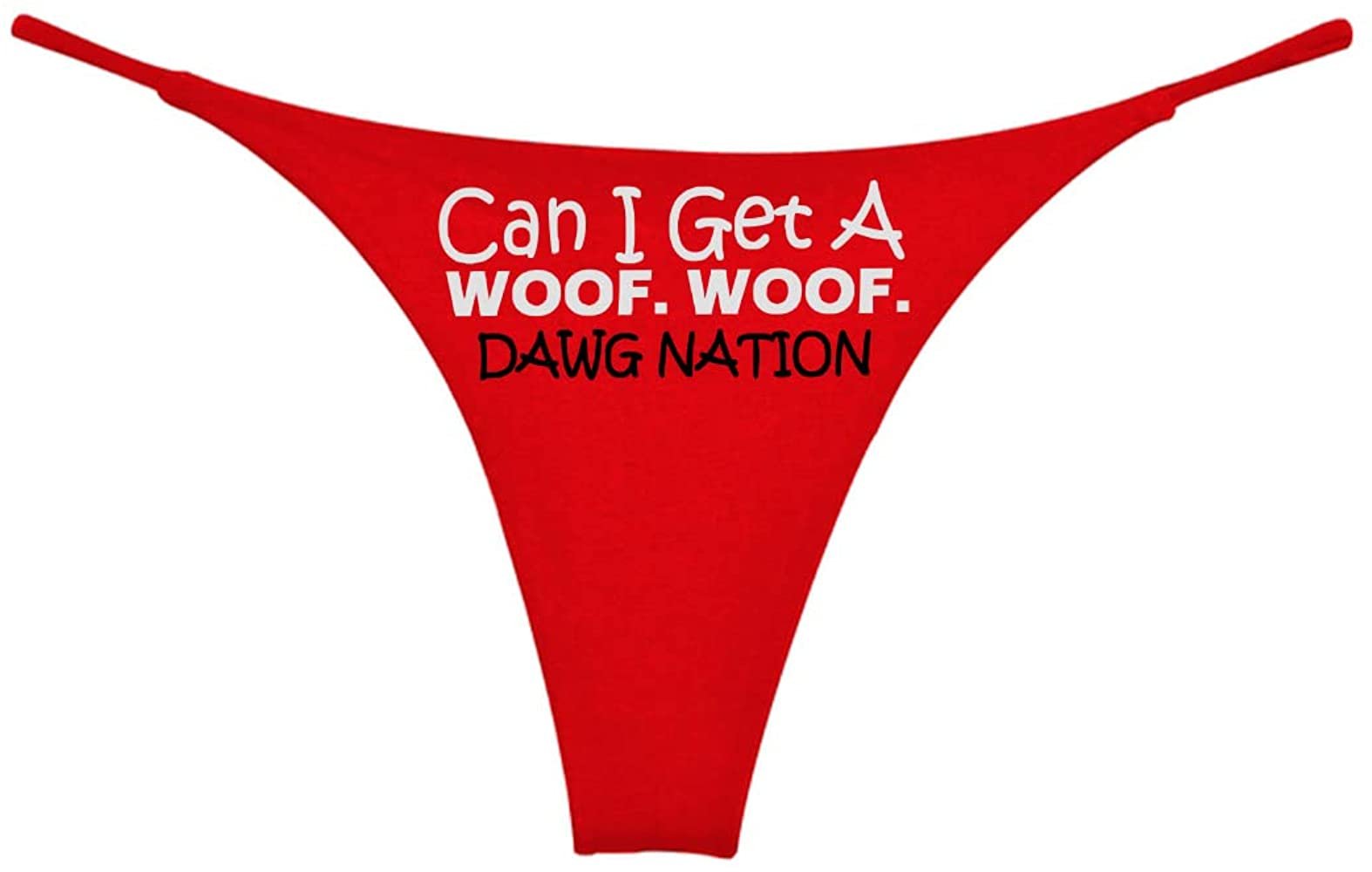 Looking for a way to add some humor and personality to your lingerie collection? Look no further than the Southern Sisters Can I Get A Woof Woof Dawg Nation Ladies Thong in red and black.
This funny thong for women is not only stylish, but it's also a great way to show off your love for your furry friends. The design features a playful paw print pattern in bold red and black, with the phrase "Can I Get A Woof Woof" emblazoned across the waistband.
But why settle for boring, plain underwear when you can have something fun and unique like this thong? Wearing funny lingerie like this is a great way to add some personality to your intimate apparel and make getting dressed in the morning a little more fun.
So, whether you're looking for a cute and quirky gift for a fellow dog lover, or just want to treat yourself to something a little more playful, this Southern Sisters thong is definitely worth checking out.
But this isn't the only funny thong option out there for women. In fact, there are plenty of other humorous styles to choose from if you're looking to add some levity to your lingerie drawer.
For example, there are thongs with cheeky phrases like "I put the 'sin' in single" or "I'm not arguing, I'm just explaining why I'm right." These types of funny thongs are perfect for bachelorette parties or just for a good laugh with your girlfriends.
There are also plenty of thongs with cute and quirky designs, like ones with animal prints or fun patterns. These can be a great way to show off your playful side, even if you're the only one who knows what's underneath your clothes.
But why stop at just thongs? There are plenty of other types of funny lingerie for women who want to add some humor to their undergarments.
For example, there are bras with funny sayings or quirky designs, like ones with cupcakes or unicorns. There are also cute and quirky pajama sets with fun prints or phrases that are sure to make you smile.
Ultimately, the key to finding the right funny lingerie for you is to figure out what makes you laugh and what you feel comfortable wearing. After all, the point of lingerie is to make you feel confident and sexy, and adding a little humor to the mix can only enhance that.
So, whether you opt for the Southern Sisters Can I Get A Woof Woof Dawg Nation Ladies Thong or another type of funny lingerie, embrace your playful side and have some fun with your undergarments. Life's too short to take everything too seriously, even your underwear!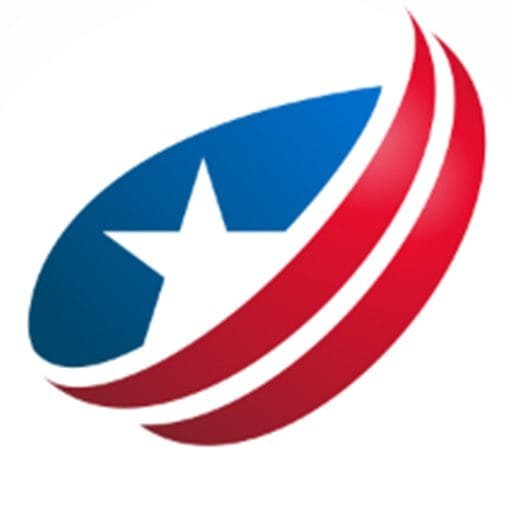 Odyssey has been the lead content writer and content marketer. He has vast experience in the field of writing. His SEO strategies help businesses to gain maximum traffic and success.
Embracing Comfort in the Beauty Industry GoBeauty Studios Provides Exclusive Rental Spaces for Professionals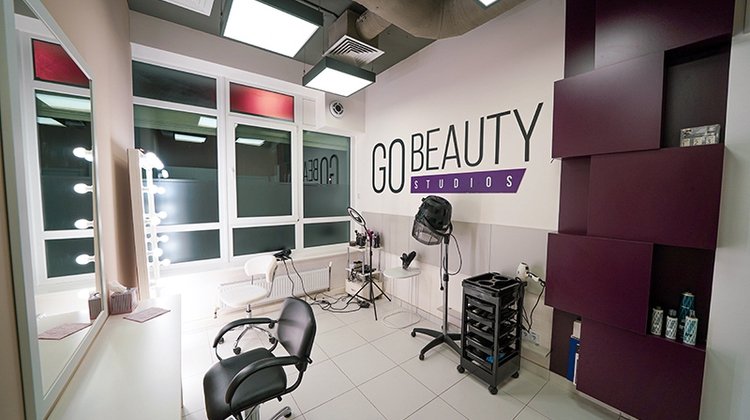 The quest for comfort has become a defining aspect of the 21st century, with enticing headlines showcasing everything from opulent buses to sumptuous sofas. As people become increasingly accustomed to convenience, they seek to incorporate comfort into all facets of their lives.
The beauty industry has not been left behind in this trend. The days of applying hair dye or nail polish while perched on a kitchen chair, accompanied by hours of lingering chemical smells, are long gone. Today's beauty professionals opt for private spaces that uphold personal boundaries and provide a high-quality experience for their clients. The ideal workspace for beauty specialists should feature fresh renovations, attractive design, effective ventilation systems, natural lighting, practical furniture, and a washbasin.
GoBeauty Studios, a Ukrainian company, has stepped in to address the demand for comfortable and private workspaces. With ten locations already established in Kyiv and a presence in Zaporizhzhia, the company offers fully-equipped studios tailored to various beauty services, such as:
Cosmetology and massage
Hairdressing services
Manicure
Brow art and makeup
Each studio is equipped with a security system, 24/7 access for beauty professionals, Wi-Fi, and a coffee machine. The rental fee includes utilities, common area cleaning, and continuous support. This arrangement empowers specialists to create their own brand, expand their client base, and keep 100% of their earnings.
GoBeauty Studios (https://gobeautystudios.com/) further enhances the experience for beauty professionals and their clients by offering a free GoBeauty mobile app. This app allows professionals to manage schedules, oversee bookings, communicate with clients using a dedicated messenger, and process card payments. Clients can use the GoBeauty mobile app or visit the website (https://gobeauty.space) to discover available experts in their city and conveniently book services without the need for disruptive phone calls.
Despite the ongoing challenges in Ukraine, GoBeauty Studios remains committed to growth and plans to expand its network of studios both nationally and internationally.
The beauty hubs network is a new popular format of work in the beauty sphere in Ukraine and beyond. The company's plans for the near future include expansion of the location's network, not only within Ukraine but possibly abroad as well. Likely, GoBeauty Studios will soon appear in your city!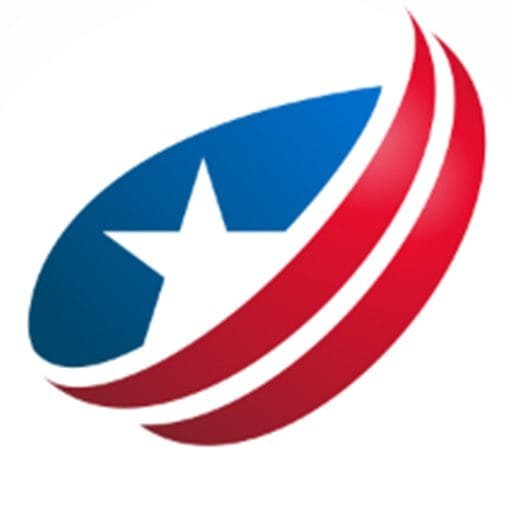 Odyssey has been the lead content writer and content marketer. He has vast experience in the field of writing. His SEO strategies help businesses to gain maximum traffic and success.
Should You Buy A Lab-Grown Diamond? Here'S What You Need To Know
The decision to buy a lab grown diamonds should be made with careful consideration. Lab-grown diamonds are created using advanced technology, allowing them to have the same physical and chemical properties as natural mined diamonds. They are also typically cheaper than traditional diamonds since they don't require any mining or labor costs associated with extracting from the ground.
However, there can be differences in the quality of lab-grown diamonds compared to natural stones, which could affect their value over time. It is important to research what type of certification was used when grading a particular stone before making any purchase decisions. Additionally, you should consider how much importance you place on sourcing materials ethically and environmentally friendly methods for procurement when deciding if a lab-grown diamond is right for your needs.
Lab-grown diamonds are becoming increasingly popular among diamond buyers due to their ethical production process and lower cost. If you're considering buying a lab-grown diamond, it's important to do your research first. Not all lab-grown diamonds are created equal — make sure you understand the quality of the gemstone before committing to purchase one.
Additionally, check for certification from an independent laboratory such as GIA or AGS that can confirm authenticity and grade the stone accordingly. With this information in hand, you can then be confident about making your decision whether a lab-created diamond is right for you!
How are Lab-Grown Diamonds Different from Mined Diamonds
Lab-grown diamonds are created in a laboratory and mined diamonds come from the earth. Here's how they differ:
Appearance: Lab-created diamonds have identical physical properties to natural stones and appear almost indistinguishable with the naked eye, while mined diamonds can vary slightly in color and clarity.
• Cost: Generally, lab-made stones cost significantly less than those found naturally due to fewer production costs associated with their creation. • Sustainability & Ethics: Lab-grown diamonds are conflict free, meaning they do not involve any unethical practices such as child labor or environmental damage; whereas mined diamond sources often lack transparency when it comes to their sourcing methods. Overall, lab-grown diamonds offer an alternative choice for ethical jewelry without sacrificing quality or aesthetics.
Are Lab-Grown Diamonds of the Same Quality As Mined Diamonds
Lab-grown diamonds are of the same quality as mined diamonds. They have essentially identical chemical, physical, and optical properties. The main differences between these two types of diamonds include:
• Origin – Lab-grown diamonds are created in a laboratory using technological methods while mined diamonds occur naturally underground. • Cost – Lab-grown diamonds tend to be more cost effective since they don't require extracting from the earth or sorting through tons of debris for them. • Environmental Impact – Mined Diamonds result in environmental damage due to mining processes whereas lab grown stones do not cause any harm to the environment.
Overall, lab-grown and mined diamonds are virtually indistinguishable when it comes to their value and beauty; they both offer stunning engagement rings that will last a lifetime!
How Much Does It Cost to Buy a Lab Grown Diamond Compared to One That Has Been Naturally Mined
A lab grown diamond, also known as a man-made or cultured diamond, costs approximately 30-40% less than one that has been mined from the earth's crust. Benefits of Lab Grown Diamonds: • More affordable
• Environmentally friendly • Easier to acquire Lab grown diamonds are an excellent alternative for those who want the same look and feel of a traditional diamond without spending as much money.
They have become increasingly popular due to their affordability and environmental benefits compared to naturally mined diamonds.
Hello! My name is Mr. Abbax khan. I am a content writer & full-time professional Web Designer and Developer specially WORDPRESS with vast experience. I started my graduation in 2016 and graduated in 2020. I'm a professional article and blog writer, has written dozens of content on different topics and worked with professionals all over the globe.