Electric Mountain Bike Holidays in the UK
We all have plans for our vacations and always want to have a new experience for our future. We want moments that we never forget and save as precious moments of life. So, if you are looking to plan your trip, Mountain Bike Holidays is the best one to try this summer. You can have a new mountain riding experience, explore nature, learn new skills, and meet new friends. Now you might think about how to plan your mountain trips and tours? I also have the best solution for you.
You can plan your trip with Harmony Bikes. Now you think, why them? Well…there are many reasons why choose Harmony bikes.
This summer, Harmony Bikes will kick start an exciting new tour on some of the best trails in the UK. Dragos and Chris, the two co-founders, have revealed they are working on something fascinating after completing their scout locations for months.
The tours will be for explorers, seekers, and memory makers, brave people who want to experience something new and meet new friends in a five-star Electric MTB experience that would be a bucket list.
Best destinations
Harmony Bikeswill has one of the most competitive bespoke Mountain Bike Holidays offerings guided, taking you on some of the best trails in the UK to places like Lake District, Peak District, Brecon Beacons, and Snowdon.
Best time to spend with friends and family
Are you excited to have fun this summer? Are you looking for the best trip to the mountains? MTB Holidays allow you to have the best time alone, with your partner or friends. We always want to have quality time with our loved ones, so if you are looking for quality time with your loved ones, Harmony Bikes is the only place that can give you the best time.
Keeping you safe 
When we think about the mountain bike trip first thing that comes to mind is being safe out there. Dragos and Cris, your guided tours will provide high-level controlled guidance. They've been trained at Level 2 Mountain Bike Leadership Award and first aid trained.
Accommodation:
Our services will include top-notch accommodation at some gorgeous local cottages with easy access to our trails, a private chef on the location that will offer a gastronomic experience with breakfast, a packed lunch for the ride, and a great dinner.
Hire bikes
Anyone with an MTB can join these tours, but there is no need to worry about the logistics if you need one. Harmony Bikes will provide some of the best top specs full-suspension Electric Mountain Bikes from Canyon and YT Industries brands on location, so there's no need to.
Conclusion:
If you want to make your trips more exciting, you can plan your mountain trips and tour with Harmony Bikes. Whether you are joining your friends, traveling alone, or your loved one, this vacation will be on the bucket list if you are looking for MTB Guided Tours in the UK. Stay tuned. The tours will be announced on the Harmony Bikes official website, Facebook, or Instagram page. All the details will be available soon.
If you have any queries about our trips and prices, you can contact the team through their chatbox, Facebook, or Instagram messages. They are quick responding and friendly, and active in guiding you.
Hello! My name is Mr. Abbax khan. I am a content writer & full-time professional Web Designer and Developer specially WORDPRESS with vast experience. I started my graduation in 2016 and graduated in 2020. I'm a professional article and blog writer, has written dozens of content on different topics and worked with professionals all over the globe.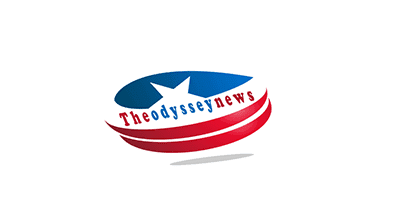 6 Tips for Estate Planning and What You Need to Know
Everyone has an estate, and so do you. Your estate is made up of everything you own, including your house, car, investments, life insurance, and furniture. It also includes your checking and savings accounts and personal belongings. But the thing is you cannot take your estate with you when you pass away.
When that occurs, you'll need to decide how you want to distribute them to the people that matter to you the most. You must give instructions outlining who is to receive what from you and when they are to receive it.
But most people don't realize how important estate planning is until it's too late. According to a study by Cambridge Trust, less than 46% of Americans have a will. Then they're scrambling to take care of issues that may last for years, if not forever.
There are plenty of things you can do to ensure that your estate is in excellent hands. And estate planning isn't hard if you work with the right people, like estate planning lawyers. Find out what you need to know about estate planning and hiring the right professionals. This article will highlight some tips to help you get started with estate planning.
What is Estate Planning and Why Should You Have One?
Estate planning is making sure your family will have what they need after you die.
You might think you don't need an estate plan, but you should write one, anyway. If you don't, things could get messy. Your family may fight over your stuff, or they might give some of your stuff to people that you don't want it to go to. An estate plan is like a map that tells people where to send all your stuff after you die.
If you don't have any assets, you might say you don't need one.
It's critical to realize that inheritances include more than just money. Most likely, you hold objects that mean a lot to you even if they don't have a "market value." A family heirloom, for instance, has no monetary value, but it can have a lot of emotional value.
Without an estate plan, the government decides for you. When you die, the government takes your money and gives it to schools and hospitals. Your estate plan allows you to decide who gets what and excludes people you don't like.
Who Needs an Estate Plan?
You don't have to be old and rich to make a will. In fact, you should make one no matter what your age or how much money you have.
But estate planning should be a priority for unmarried couples and blended families. Without a will, assets go to blood relatives, so unmarried partners can't inherit. Family members from past marriages and current spouses may or may not want to split assets.
Tips for Starting Your Estate Planning
It's never a good idea to leave your affairs without a plan. No matter how unlikely it seems, it's important to have a legal document that specifies who handles your finances after you're gone.
Now that you have a clear idea of estate planning, you can begin with the following tips in mind:
Seek Help from Estate Planning Lawyers
Source: Pexels
Many DIY estate planning websites, software, and trust kits say you can save money. But they are unlikely to produce a good plan that meets all your goals. Also, canned programs and forms do not provide the legal support necessary.
Putting it together is tricky without estate planning lawyers. Because only they know the rules on property rights, taxes, wills, probate, and trusts specific to your area.
If you live in California, there are a lot of estate planning lawyers in Fresno to get in touch with. You can talk to them about what you have, why you need a plan, and who should be in it.
Estate planning lawyers draft legally enforceable documents, so you don't have to worry about it. It's good to have someone help manage your assets, liabilities, and title arrangements.
An estate planning lawyer is important so that you can meet other goals. You may end up having to endure years of estate litigation if you do your own estate planning.
Get Help from Family Law Lawyers for Guardianship of Your Dependents
How will you raise your kids if both parents die in an accident? Make sure you think about how your kids will get anything before you leave them. Unless you have a smart sibling, it's best to put the money in a trust.
If you can't resolve issues on your own, you need to seek the help of family law lawyers. The family law field covers everything from adoptions to probate. Custody, divorce, and probate overlap with the juvenile court for things like guardianships. So, family law lawyers can manage cases at any stage of the process.
To give you an idea, here are some lawyers you can get in touch with:
Divorce Lawyers
Child Custody Lawyers / Paternity Lawyers
Domestic Violence Victims Lawyers
But, before naming a guardian, make sure you consult with them ahead of time to get their consent. Also, keep in mind that they do not have to be the ones in charge of your child's inheritance. A trustee can take care of your child's inheritance until they're old enough to do it themselves. Finally, make sure it is someone you can trust your children's future once you've passed from an accident.
Consider Disability and Death in Your Documents
Source: Pexels
Estate plans outline what you'd like to do with your assets and dependents. In case of incapacity or death, you need to prepare a few things. Without an estate plan, a judge in probate court can make such decisions for you. Protect your assets from probate by preparing estate planning documents.
Your assets and family status determine what you need in an estate plan. If you're a business owner, you must have succession plans. Likewise, parents of special-needs kids should have special-needs trust. There are options for all income levels, no matter how you want your assets divided.
Minimize Assets Lost to Taxes
Taxes play a big part in estate planning. The goal is to leave as much as possible to your heirs. This may be an issue if a large part of your estate is not in cash. This could imply selling assets such as a home or stocks you wish to leave to an heir.
That's why understanding these taxes is so important.
Estate Tax
Inheritance Tax
Gift Tax
Get professional help if you have a large estate with many assets. Estate planning lawyers will help you draft a will that's sure to distribute your assets the way you want.
In this scenario, finance lawyers can also help. Even ahead of time, you can help your beneficiaries avoid or limit inheritance taxes. They can work with tax professionals to find a way to reduce your estate tax bill.
Merge Documents in a Secure Portal
When planning your estate, make sure your valuables are secure and accessible. This can include storing sensitive documents on secure file-sharing platforms. In case of incapacity or death, you can store your passwords in your internet accounts. Estate planning lawyers can help you organize and account for the relevant documents.
Update As Needed with the Help of Modification Lawyers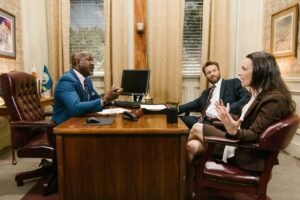 Source: Pexels
You should change your estate plan every time your life changes. Re-evaluate it every three to five years. One reason is that you might have big events happening during that time. Getting married, having kids, and getting older are all good reasons to update it.
If you want to change a trust, a lawyer can look at it and change it so it will do just that. Of course, you can make modifications on your own. But, if you are hesitant about doing so, it is best to seek the help of modification lawyers.
To Wrap it Up
The best way to understand the process is to know what questions to ask and whom to ask them. This is why seeking estate planning lawyers is beneficial. You can ask them all the questions, get straight answers in layman's terms, and make the best choice.
All in all, you probably have much more to gain from estate planning than you have to lose. What's more, if you get a professionally drafted document, you can also draft your own letter with it. If you're sick, this is a good way to let your family, friends, and loved ones know how you feel about them.
An estate plan isn't just for the wealthy. It's a planning process that needs to happen. There are ways to get legal help in this area; the internet can be a great place to start finding information. All you have to do is get started on making an estate plan before something happens that prompts you to do so.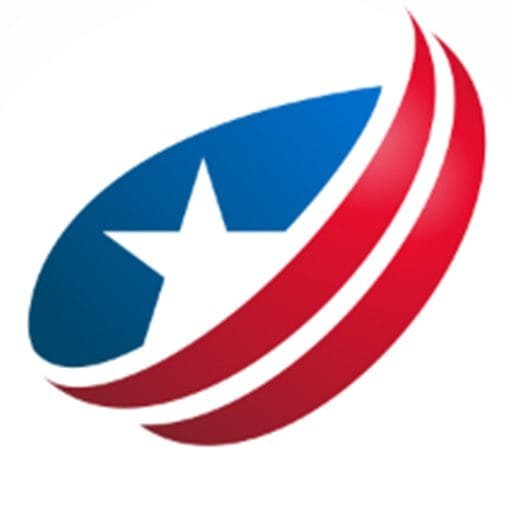 Odyssey has been the lead content writer and content marketer. He has vast experience in the field of writing. His SEO strategies help businesses to gain maximum traffic and success.