Eight Reasons Why You Should Drink Ghee with Milk at Night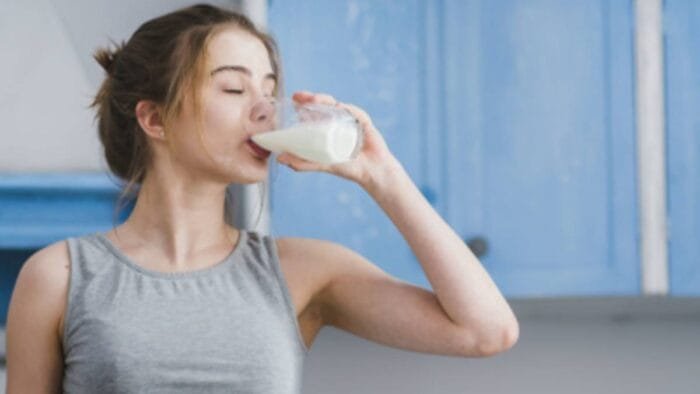 The lifeline of Indian food is milk and ghee. Milk and ghee are two components you've used in your regular meals, regardless of where you live. And you cannot imagine your kitchen without these two ingredients.
Have you ever wondered what these two ingredients, when combined, can do for your health? Milk and ghee, when consumed together, can improve your overall health and well-being in numerous ways.
The combination of milk and ghee is delicious and extremely nutritious. Ghee is the basis for many Ayurvedic medicines, and studies have shown that eating ghee with milk at night has various health benefits.
About Earthomaya A2 Cow Ghee
To incorporate ghee milk in your daily diet, you must use ghee prepared from A2 desi cow milk. A2 Cow Ghee is a superior and healthier alternative to ordinary ghee and cooking oils since it is naturally rich in vitamins and vital fatty acids. The ghee is churned from curd rather than cream, utilizing traditional methods to ensure that it is pure and preserves all key nutrients.
It is made using A2 milk sourced from local Indian breed cows. It's also easier to digest, and the vital fatty acids help keep cholesterol levels in check. Now you can have a healthy lifestyle by including Earthomaya A2 Cow Ghee in your regular diet!
The 8 Ayurvedic benefits of ghee milk listed below
More Restful Sleep
Milk includes tryptophan, an amino acid that helps us sleep better. Serotonin, the pleasure hormone, is formed when tryptophan is converted. Melatonin is the hormone responsible for excellent sleep, and serotonin raises the quantity of melatonin in your body.
Milk also contains melatonin, a hormone that acts as a neurotransmitter and aids in regulating sleep-wake patterns. GABA receptors in the brain are thought to be triggered by certain proteins in milk, which aid in reducing anxiety and tension by inducing relaxation sleep.
Improves Digestion
A tablespoon of ghee in a glass of milk will provide you with far more benefits than anything else. This is especially true if you combine ghee, warm milk, and turmeric. Ghee with a glass of milk and turmeric aids digestion by eliminating harmful toxins from the system, according to studies. This relieves constipation while also giving your immune system a much-needed boost.
Boosts Metabolism
Drinking ghee milk before bed boosts your body's metabolism, which is one of the most important Ayurvedic benefits. This will boost your mood while increasing your stamina and aiding weight loss.
Beneficial In Pregnancy
If you're expecting a child, ingesting ghee with milk at night is required. Both milk and ghee aid in forming the unborn child's bones. It also aids in the development of the baby's strength. This combination should also be consumed regularly by lactating women.
Helps in Joint Pain
It's a good idea to have desi cow ghee with milk right before night to ease joint pain. Ghee is a well-known lubricant for joints that helps to reduce inflammation surrounding them. On the other hand, milk is high in calcium, which helps strengthen bones organically. Vitamin K2 in ghee aids in absorbing calcium from milk, which is why combining milk and ghee is considered helpful in Ayurveda.
Reduces Stress
Stress is never good, and what you eat can either increase or lower your stress levels. Like chocolate or ice cream, Superfood ghee is a feel-good food that makes you happy. It is stated that drinking a hot cup of milk in the evening calms the nerves and induces slumber. This is why many who work in high-stress environments or have insomnia have found this drink particularly beneficial.
Restore Immunity & Relieves Burning sensations
A spoonful of grass-fed ghee mixed with hot milk can help relieve ulcer burning and be a natural remedy for persistent constipation. Desi ghee acts as a natural laxative, removing toxins from the digestive tract while boosting immunity and restoring natural vigor.
Promotes Skin Health
Ghee and milk are both natural moisturizers that are thought to improve the appearance of the skin. Having ghee with milk every night can hydrate and revitalize it, bringing it back to life. So start incorporating desi ghee with milk into your daily routine and watch as you begin to glow from inside. It is essential to look for yourself and your health. Ayurveda strives to improve your health, and you'll get the Ayurvedic benefits in no time if you eat ghee with milk every night.
Takeaway
Though ghee and milk are natural nutrients with several health benefits, it is best to check your doctor before adding them to your diet if you are receiving medical treatment. Stay tuned for more health-related stories!
Odyssey has been the lead content writer and content marketer. He has vast experience in the field of writing. His SEO strategies help businesses to gain maximum traffic and success.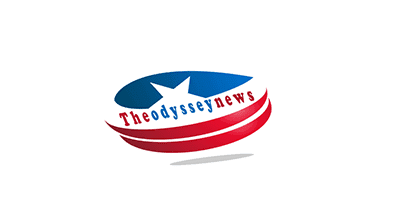 Is anxiety keeping you up at night? Retaliation Is Now The Order Of The Day!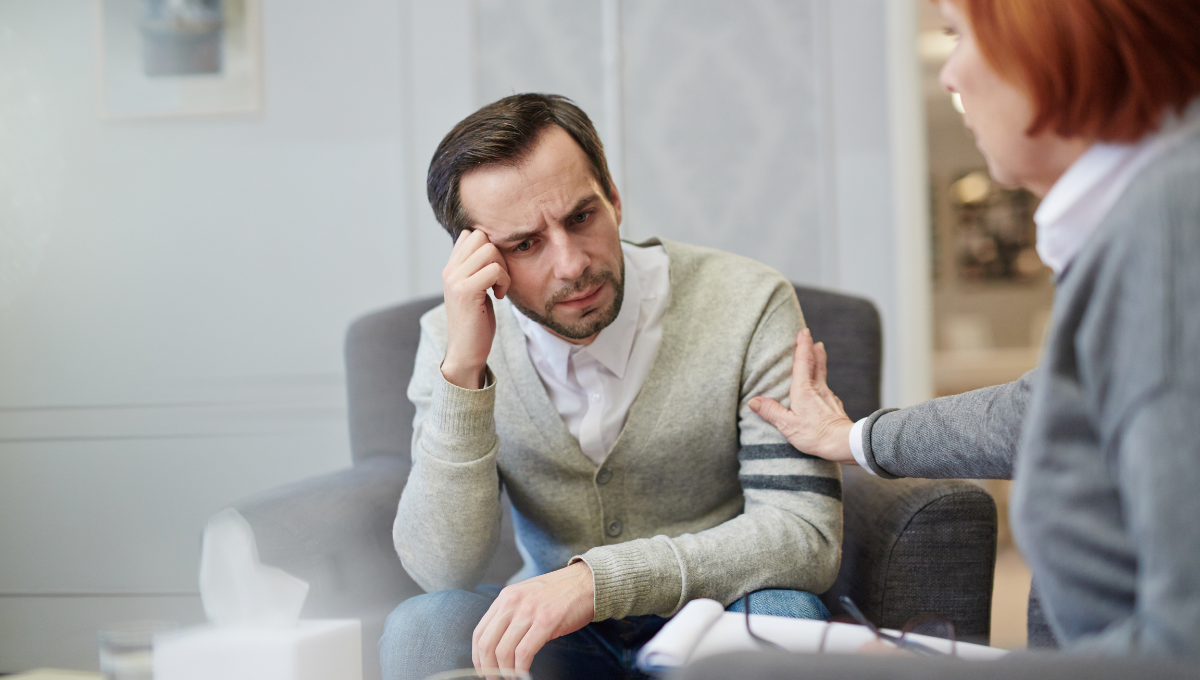 As a human being, we all face anxiety at one moment or another. If you're in a stressful position, you may feel this way. Afraid to try new things or to enjoy life, many people have lost the ability to do so because of worry.
For those who are struggling with anxiety on a regular basis, the tips in this article may be just what you need to start feeling more at ease in your own skin. As soon as you begin to feel agitated,
take a deep breath in and out through your diaphragm. Squeeze the air out as you inhale and exhale as you stretch your hand outward. A distraction from your stress will help protect you from hyperventilating.
Try to regulate your anxiety since it might affect your breathing. Relaxation and stress relief may both be achieved by counting each breath. cenforce Try to practise regulated breathing in a calm area for the best benefits.
Anxiety can be alleviated by engaging in some form of physical activity,
such as a workout. Take a stroll, go swimming, or join an aerobics or yoga class to get some healthy exercise. Doing something that makes you feel good and burns off energy is a great way to reduce your anxiety.
This beverage should be avoided at all times and is one of the worst things you may consume during the day. Caffeine and sugar in soda can dehydrate your body and worsen your mood, making you more prone to stress and depression.
Having a good workout makes you feel better about yourself. As your physical fitness improves, so does your anxiety level. Get checked out by a doctor to determine whether you're physically capable of exercising, and then get started!
If you are struggling to deal with your anxieties, seek the assistance of a doctor. Just thinking about getting a professional opinion might cause stress. This should never happen to you.
As a medical disease,
anxiety is generally treatable with the correct education and therapy. Make the appointment and take a breather. It's time to work out! Most people know that exercise is excellent for the body.
When it comes to their mental health, they may not realise it. Working exercise not only helps to de-stress but also releases brain chemicals called endorphins, the happy hormones behind the well-known "runner's high.
Laugh at the absurdity of it all. The best way to distract yourself from your troubles is to watch a hilarious movie or television show. Do not forget to chuckle when watching a comedy on television, so go ahead and do it.
Have you been checked for signs of mental illness? Many people who suffer from anxiety disorders or are simply generally anxious are depressed. vidalista Treating your depression will make you feel better and help you better manage your symptoms, no matter if this depression is the source of your anxiety or not.
Determine the source of your anxiety and address it head-on.
Yes, I've seen an increase in work-related stress. If the answer is yes, you might want to bring up the possibility of working on a different type of project with your supervisor.
Anxiety levels may be controlled more effectively if you know what is causing them to rise out of control. It's a good idea to consult a mental health professional about your anxiety, especially if it has a major influence on your daily life.
Therapists are trained to help you deal with your problems, and working with one can help you start to deal with your anxiety. Adding green tea to your daily routine might help alleviate some of the symptoms of anxiety.
Drinking green tea instead of sugary sodas and fruit juices can assist your body in ridding itself of free radicals while also providing a calming effect. In order to alleviate your worry, you might look into several medicines.
Spend less time with people that make you nervous.
Passionflower, chamomile, kava kava, and St. John's Wort are among them. However, you should always get medical advice before using any anxiety-relieving medications, even natural ones.
You can reduce your feelings of worry by limiting your contact with people who always make you feel awful. Setting healthy and respectful boundaries is a good way to protect yourself from other people's fears.
Because sugar's negative effects on your health might worsen throughout the day, you should avoid it like the plague. If you're craving a sweet treat, opt for a sugar-free alternative.
Eating well can help you feel better and operate better physically and mentally.
Find out how to meditate. Anxiety relief is one of the many benefits of meditation. The ability to meditate is something that anybody can learn.
It is crucial to pick a kind of meditation that works best for you,
as there are many options. To avoid sitting stationary, try an active style of meditation. Try out a variety of meditation methods until you find one that works best for you.
If you need assistance, don't be embarrassed to seek it. See if you can find someone to talk to about your worries, whether it's a relative or a friend. If your anxiety is stopping you from leading a regular life or engaging in everyday activities, it is essential to seek professional treatment.
If you need assistance, schedule an appointment with a trusted individual right away.
As you may be aware, anxiety is a common occurrence for everyone.
Anxiety can be a normal response to a stressful circumstance, but if it is taking over your life and leaving you unable to cope, use the knowledge and tactics from the article above to help you regulate your stress and reclaim your confidence.