Dollars and Sense: 7 Practical Personal Finance Lessons for Life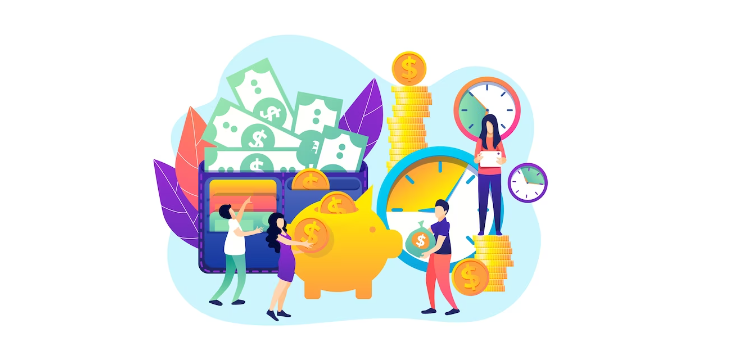 Managing personal finances is an essential skill that can improve our lives in numerous ways. Whether you are new to the concept or already familiar with personal finance, understanding how to handle money wisely is crucial. In this blog post, we will explore seven practical personal finance lessons that can have a significant impact on your financial well-being. So, let's dive in and start making sense of our dollars!
Lesson 1: Create a Budget
One of the fundamental steps towards achieving financial stability is creating a budget. A budget allows you to track your income, expenses, and savings. Start by listing your monthly income, such as salary, freelance work, or any other sources. Then, identify your regular expenses, including rent, utilities, groceries, and transportation. Subtract your expenses from your income to determine how much you can allocate towards savings or debt repayment. By creating a budget, you can gain control over your money and make intentional choices on how you spend it.
Lesson 2: Save for Emergencies
Life is unpredictable. Unexpected expenses can arise at any moment, such as medical bills, car repairs, or job loss. It is crucial to have an emergency fund to handle these situations without resorting to credit card debt or loans. Aim to save at least three to six months' worth of living expenses in a separate savings account. Start small, setting aside a portion of your income each month, and gradually increase your emergency fund over time.
Lesson 3: Pay Off High-Interest Debt
Debt can significantly hinder our financial progress. If you have high-interest debt, such as credit card balances or personal loans, prioritize paying them off. These debts often carry exorbitant interest rates, which can accumulate quickly. Utilize strategies like the debt avalanche method or debt snowball method to tackle your debt efficiently. By paying off high-interest debt, you will not only save money on interest payments but also free up more of your income for savings and investments.
Lesson 4: Invest for the Future
Investing is a crucial aspect of personal finance. It allows your money to grow exponentially over time and provides financial security in the long run. Familiarize yourself with different investment options, such as stocks, bonds, mutual funds, or real estate. If you are new to investing, consider consulting a financial advisor who can guide you through the process. Remember, investing is a long-term game, and patience is key.
Lesson 5: Save for Retirement
While retirement may seem far away, it's never too early to start saving for it. Take advantage of retirement accounts offered by your employer, such as a 401(k) or an Individual Retirement Account (IRA). Contribute consistently and aim to maximize employer matching contributions if available. Starting early allows your investments to benefit from compounding, which can significantly boost your retirement savings over time.
Lesson 6: Continuously Educate Yourself
Personal finance is a vast subject, and there is always something new to learn. Educate yourself about various financial concepts and strategies through books, podcasts, online courses, or workshops. Stay up-to-date with financial news, trends, and changes in regulations that may affect your finances. The more knowledgeable you are, the better equipped you will be to make informed decisions about your money.
Lesson 7: Practice Mindful Spending
Mindful spending means being intentional about how you choose to spend your money. Before making a purchase, ask yourself if it aligns with your financial goals and priorities. Differentiate between needs and wants, and consider whether the item or experience will bring long-lasting value to your life. By practicing mindful spending, you can avoid impulse purchases and make choices that support your larger financial objectives.
Conclusion
Personal finance may seem overwhelming at first, but these seven practical lessons can empower you to take control of your dollars and make wise financial decisions. Remember to create a budget, save for emergencies, pay off high-interest debt, invest for the future, save for retirement, continuously educate yourself, and practice mindful spending. By implementing these principles, you can build a solid foundation for a financially secure future. So, start today and set yourself on the path to financial success!
#personal finance lessons #finance lessons #lessons #finance #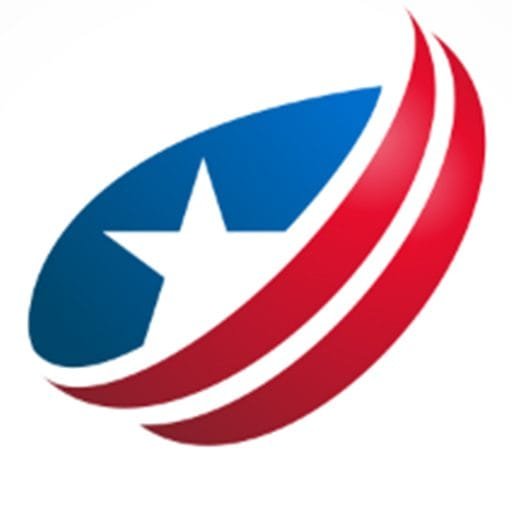 Ody Team is a qualified social media expert at Coding The Line, London. He had graduated from the University of Cambridge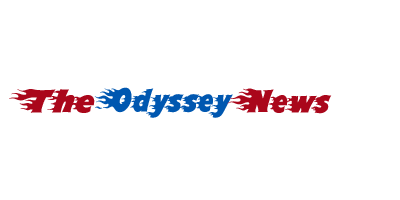 What is an Independent Variable?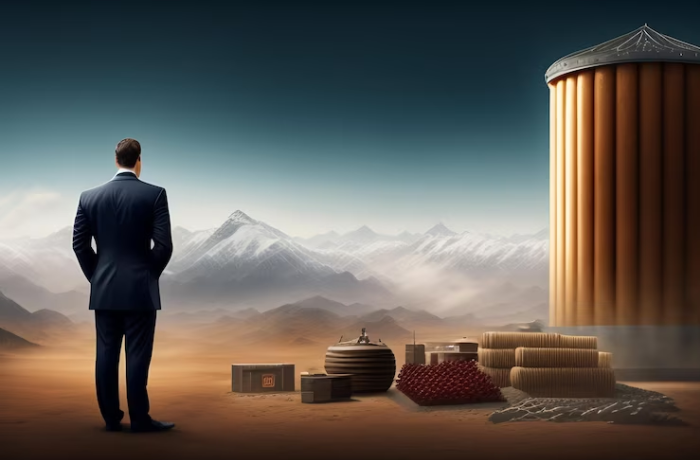 Hello there, fellow knowledge seeker! Today, we're diving headfirst into the intriguing world of independent variables. Now, I know what you're thinking – "What's so fascinating about variables?" Well, stick around, and you might find that they're not as variable as you think!
Independent Variable – The MVP of Experiments
Let's start with the basics. An independent variable is like the MVP (Most Valuable Player) of scientific experiments. It's the one calling the shots, making decisions, and strutting its stuff like the captain of a ship. But what does it actually do?
Defining the Independent Variable
In simple terms, an independent variable is a factor that you can change, manipulate, or control in an experiment. It's your secret weapon for uncovering cause-and-effect relationships. To put it boldly, it's the star of the show, stealing the spotlight with its charisma.
Independent Variable vs. Dependent Variable – Spot the Difference
Now, before we dive too deep, let's address the elephant in the room – the difference between independent and dependent variables. Think of them as a dynamic duo, like Batman and Robin, but with lab coats instead of capes.
Independent Variable: This is the one you control. It's like the chef in the kitchen, deciding which ingredients to add to the recipe. For example, in a plant growth experiment, the amount of sunlight given to the plants is the independent variable. You can crank up the sunshine or dim it down at will.
Dependent Variable: This is the one that reacts to the changes you make. It's like the taste tester who judges the dish. Sticking with our plant analogy, the height of the plants would be the dependent variable. It changes based on how much sunlight they receive – more sun, taller plants!
Independent Variable in the Wild – Everyday Examples
Alright, enough with the science jargon. Let's get down to Earth, shall we? Here are a few everyday examples to help you wrap your head around independent variables:
Baking a Cake: You're the mad scientist in the kitchen. The amount of sugar you use is the independent variable. Adjust it, and you'll notice how the sweetness of your cake changes.
Traffic Lights: Pretend you're controlling the traffic lights. The time each light stays red or green is the independent variable. Play around with it, and you'll see how traffic flow reacts.
Netflix Binge-Watching: Here, you're in charge of how much sleep you get. The independent variable is the number of episodes you watch before bed. Experiment with different numbers, and you'll figure out how it affects your tiredness the next day.
Dependent Variables – The Quiet Observers
Now, let's briefly mention the sidekicks – dependent variables. They're like the quiet observers in the experiment, watching the independent variable's every move. Dependent variables change in response to the independent variable's actions.
Examples of Dependent Variables
In a medical study, the dependent variable could be the patient's blood pressure, which changes based on the dosage of a new drug (the independent variable).
In a physics experiment, the time it takes for a pendulum to swing back and forth (dependent variable) might change when you adjust the length of the pendulum (independent variable).
A Dependant Variable? Spellcheck Alert!
Before we move forward, let's clarify something. There's often confusion between "dependent" and "dependant." The former relates to variables in experiments, while the latter typically refers to someone who relies on someone else for financial support, like a child.
So, if you're conducting a science experiment, you're dealing with "dependent variables." No kids involved here, just data.
Controlled Variables – The Peacekeepers
Now, let's introduce another character in our scientific saga – controlled variables. These are like the peacekeepers in your experiment, ensuring that things remain consistent.
Examples of Controlled Variables
In a cooking experiment, the type of oven (gas or electric) could be a controlled variable. You want to keep it the same to see how the independent variable (say, the recipe) affects the outcome.
In a soccer match, the size and weight of the ball are controlled variables. They stay constant to gauge how changes in other factors (like the players' skill) impact the game.
Independent Variable: The Superpower of Science
Imagine you're a scientist, and you've just discovered a new species of jellyfish. You want to understand how different amounts of food affect their growth. What do you do? You manipulate the amount of food (the independent variable), keep everything else stable, and observe the changes in the jellyfish's size (the dependent variable). It's like your very own superhero origin story!
Is Time Independent or Dependent?
Ah, time, the eternal enigma! When it comes to experiments, time can be either an independent or dependent variable, depending on the context. For instance:
In a study about how cooking time affects the tenderness of a steak, time is the independent variable. You control the cooking duration.
In a study about how long it takes for a plant to flower, time is the dependent variable. It's simply ticking away as you observe the plant's progress.
So, time can switch sides in the great variable battle, depending on the experiment's goals.
Gender – Independent or Dependent?
Now, here's a question that often sparks debates. Is gender an independent variable or a dependent one? Well, it depends on the study. In some cases, gender might be the independent variable if you're investigating how it affects a particular outcome. In other cases, gender could be a controlled variable if you're studying something else but want to account for potential gender-related differences.
Why Is It Called "Dependent" Variable?
Good question! Think of the dependent variable as the "dependent" friend who relies on the independent variable for guidance. It changes its behavior based on what the independent variable does. So, it's like the dependent variable takes its cues from the independent variable, hence the name.
Independent vs. Dependent Variables for Kids
Explaining variables to kids? No problem! Imagine you're in a candy store (always a good start). The amount of candy you choose (independent variable) affects how much money you spend (dependent variable). You control the candy, but the money changes based on your choices. Easy, right?
Controlled Variable – The Reliable Sidekick
Now, let's give a shout-out to the trusty controlled variable. Picture this: You're conducting a plant growth experiment. You want to see how different amounts of water (the independent variable) affect plant height (the dependent variable). To ensure fairness, you keep everything else constant, like the type of soil and pots. These steadfast factors are your controlled variables.
Is Money Independent or Dependent?
Money, the eternal question! Is it an independent or dependent variable? Well, in most cases, money is neither. It's usually a controlled variable because you don't change the amount of money during an experiment (unless you're conducting a financial study, of course). Instead, you manipulate other factors and observe their effects on financial outcomes.
Dependent Variables in the Wild
Let's venture into the real world to spot some dependent variables out in their natural habitat:
Baking Cookies: The taste of your cookies depends on the baking time (independent variable). How crispy or chewy they turn out (dependent variable) varies with that time.
Driving a Car: Your speed (independent variable) affects the distance you cover in a specific time (dependent variable).
Growing Plants: The amount of fertilizer you use (independent variable) influences the number of flowers that bloom (dependent variable).
Conclusion – Independent Variables: The Stars of Scientific Exploration
There you have it, folks – a lighthearted journey through the fascinating world of independent variables. They may not wear capes, but they're the heroes of scientific experiments, shaping our understanding of the world one controlled variable at a time. So, the next time you bake cookies or observe plants, remember that you, too, are an intrepid scientist, manipulating the independent variable for delicious discoveries.
#what is a independent variable
Also Read: How to Overcome the Challenges in Edwardsville's Personal Injury Law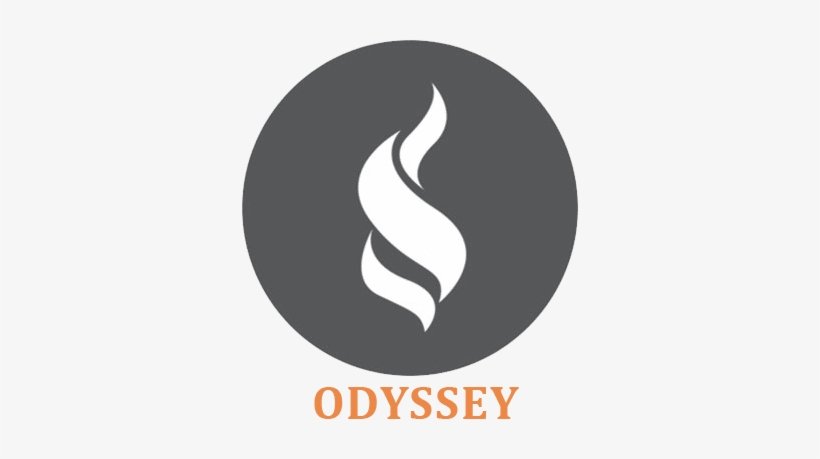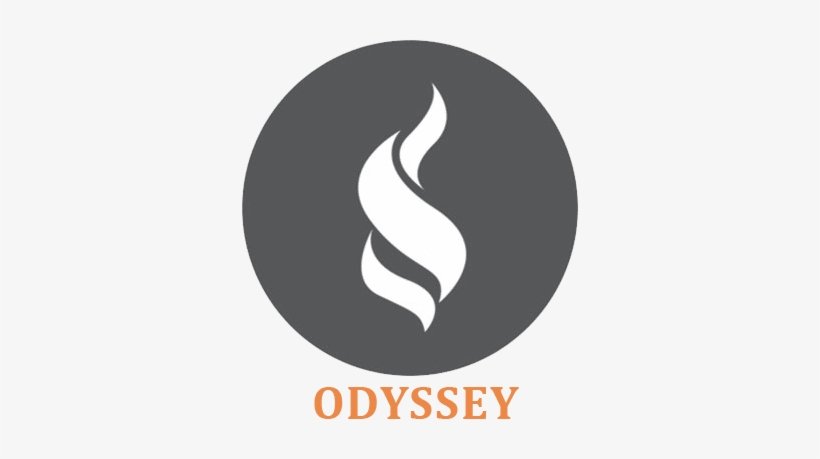 Mexican Bull Riding Spurs: A Closer Look at This Thrilling Tradition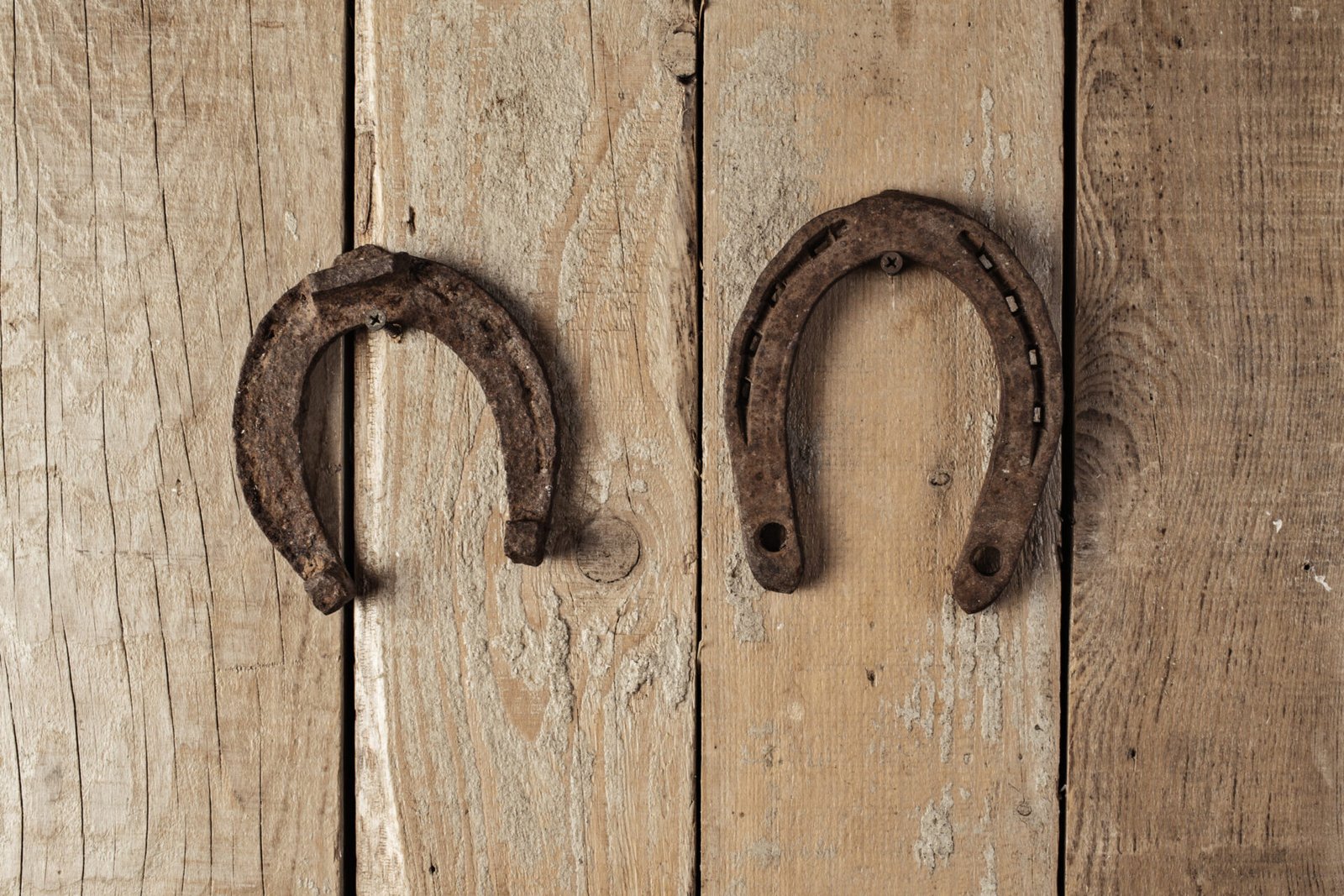 When it comes to the adrenaline-pumping world of bull riding, there's one piece of equipment that often captures the spotlight – Mexican bull riding spurs. These unique spurs play a crucial role in the daring sport, but do they hurt the bull? Do bull riders actually use them? Let's lasso some answers and shed light on this exciting facet of bull riding!
Do Spurs Hurt the Bull?
First things first, let's address the elephant—or rather, the bull—in the room. Do spurs hurt the bull? Well, the answer might surprise you. Contrary to what you might think, the spurs are not designed to cause harm. These spurs are typically blunt and dull, making them more like a nudge than a painful prod. Think of it as a ticklish poke for the bull, just enough to get them moving.
Do Bull Riders Use Spurs?
Absolutely! Bull riders do indeed use spurs. These spurs are an essential tool in a rider's arsenal. They help them maintain balance and control on the back of these bucking beasts. So, if you ever find yourself on a bull's back, spurs are your best friends—no, not literally!
What is the Purpose of Spurs in Bull Riding?
The purpose of spurs in bull riding is pretty straightforward. They provide riders with a means to communicate with the bull. The gentle nudge of the spurs encourages the bull to move in the desired direction, helping the rider stay on and avoid getting thrown off like a sack of potatoes.
What is the Word for a Mexican Bull Rider?
In Mexican bull riding, a bull rider is commonly referred to as a "charro." It's a term that encompasses various aspects of Mexican rodeo culture and represents the brave souls who mount those mighty bulls.
Are Riding Spurs Cruel? Is Using Spurs Cruel?
Not at all! Riding spurs are designed to be humane. They're not meant to harm the bull. Remember, in bull riding, the safety and welfare of both the rider and the bull are of utmost importance. So, no cruelty here, just some friendly encouragement.
Are Bull Riders Strong?
Oh, you bet! Bull riders are a special breed of tough cookies. It takes immense strength, balance, and determination to ride these powerful animals. So, next time you see a bull rider, give them a nod of respect.
What Bull Hurts the Most Riders?
Ah, the million-dollar question! Each bull has its own temperament and tricks up its hooves. There's no one-size-fits-all answer here. Some riders might find one bull tougher than another, but that's all part of the thrill of bull riding!
What Are the Kindest Spurs?
Well, if spurs could have personalities, the kindest ones would be the blunt ones. These are the type of spurs used in bull riding—blunt and not designed to cause harm.
How Are Bulls Treated in Bull Riding?
Bulls in professional bull riding are treated with utmost care and respect. Their welfare is a priority, and they receive regular veterinary check-ups and live in comfortable conditions when not in the arena.
Why Do Bull Riders Have a Bell?
You might have noticed a small bell hanging from the bull rider's gear. It's a tradition in Mexican bull riding, and it's said to bring good luck and ward off evil spirits. Plus, it adds a bit of jingle to the rodeo!
What Is a Bull Rider's Rope Called?
A bull rider's rope is called a "bull rope." It's a crucial tool for maintaining grip and balance during the wild ride.
What Are the Bull Guys Called?
The folks who handle the bulls are often called "bullfighters" or "rodeo clowns." They play a vital role in ensuring the safety of the riders.
Why Is It Called a Rodeo?
The word "rodeo" comes from the Spanish word "rodear," which means to round up cattle. It's a fitting name for an event that celebrates the skills of cattle ranchers and rodeo riders.
What Is Steering a Bull?
Steering a bull is all about guiding the bull's movements using the spurs and body weight. It's a delicate dance between rider and bull.
Why Are Bulls So Angry in Bull Riding?
Bulls aren't necessarily angry; they're just being bulls! Bulls are naturally aggressive when provoked, and bull riding is essentially a controlled form of provocation.
Is Bull Riding Cruel?
Bull riding, when conducted professionally with strict animal welfare measures, is not considered cruel. It's a sport that celebrates skill, courage, and the unique bond between riders and bulls.
What Bull Killed Lane?
Lane Frost, a legendary bull rider, tragically lost his life in a bull riding accident. The bull involved was named "Takin' Care of Business," and this incident served as a stark reminder of the risks involved in the sport.
Are Bulls Aggressive to Humans?
Bulls can be aggressive when they feel threatened or provoked. It's essential to treat them with respect and caution.
How Long Do Bulls Live?
Bulls in the rodeo circuit usually have a career of 3 to 5 years before retiring to a more relaxed life on the ranch. In total, they can live up to 15-20 years.
What Happens to a Bull After Bull Riding?
After their rodeo careers, bulls often retire to a life of leisure on cattle ranches, where they can graze and enjoy the peaceful side of life.
Do Bulls Feel Pain in Bull Riding?
Bulls can experience discomfort during a ride, but the equipment used is designed to minimize any potential pain or injury.
Are Bulls Shocked in Bull Riding?
No, bulls are not shocked in bull riding. Electric prods are not used in professional rodeos.
Why Is Bull Riding 8 Seconds?
Eight seconds might not seem like much, but in bull riding, it's the golden mark. If a rider can stay on the bull for a full eight seconds, they're awarded a score, making it the ultimate goal.
Do They Eat Bulls After Bullfight? Do We Eat Bull Meat?
Bulls used in bullfighting and rodeos are typically not intended for meat consumption. However, in other contexts, bull meat is indeed consumed in some regions, often as a delicacy.
Why Do Bulls Have Rings on Their Nose?
Bulls have rings or nose clips to help control them during handling. It provides a way to lead them safely and is not meant to cause pain.
Why Is Bullfighting Legal?
Bullfighting's legal status varies from country to country. It's considered a tradition by some and a form of animal cruelty by others, leading to differing laws and regulations.
Can a Bull Win a Bullfight?
While bulls can certainly inflict injuries on matadors, the ultimate aim of a bullfight is for the matador to triumph. Bulls, unfortunately, don't win in the traditional sense.
Why Was Bullfighting Invented?
Bullfighting has ancient roots, with its origins in ceremonies honoring the gods and rituals to showcase courage. Over time, it evolved into the spectacle we know today.
How Are Bulls Treated Before a Bullfight?
Before a bullfight, bulls are raised on ranches and live relatively normal lives until they are selected for the event. They are well-fed and cared for.
Which Animal Can Beat a Bull?
In a one-on-one encounter, few animals can match the strength and power of a bull. It's a force to be reckoned with!
Why Are Bullfighting Bulls So Aggressive?
Bulls used in bullfighting are bred for their aggressive traits to create a thrilling spectacle in the ring.
Can a Lion Fight a Bull? Can a Tiger Defeat a Bull?
In a battle of the big cats, bulls have the upper hand due to their size and strength. Lions and tigers would face a daunting challenge against a formidable bull.
Who Is Stronger Than Bull?
Few animals can claim to be stronger than a bull. These animals are symbols of strength and power for a reason!
How Many Matadors Have Died?
Matadors have faced immense danger in the bullring, and sadly, many have lost their lives in the pursuit of this perilous profession.
How Long Does a Bullfight Take?
A typical bullfight can last around 20 to 30 minutes, with multiple phases and acts.
What Happens If a Bull Defeats the Matador?
If a bull defeats the matador, it's a rare occurrence and seen as a sign of exceptional courage on the bull's part. The bull is often spared in such cases.
There you have it, amigos and amigas, a comprehensive look at Mexican bull riding spurs and the world of bull riding. Remember, while it's a thrilling and often humorous spectacle, it's essential to uphold the values of respect, tradition, and animal welfare in this fascinating tradition. So, whether you're a bull rider, a spectator, or just someone with a curious mind, keep enjoying the rodeo, and let the spurs jingle on! Time to shine in the arena! 🤠🐂
More Read : Walmart Kids Bikes: A Guide to Finding the Perfect Fit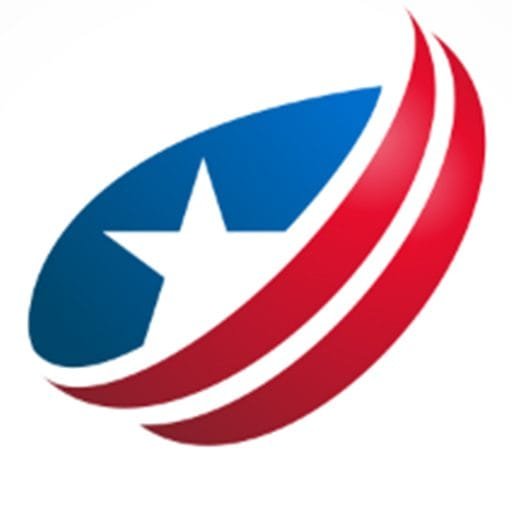 Ody Team is a qualified social media expert at Coding The Line, London. He had graduated from the University of Cambridge