Do Not Ignore Car Service if Your Vehicle Has Passed the Mot Test
Your car is a large machine that you have to maintain like other machines or devices. A vehicle has different components that face wear and tear due to several factors. If you ignore the fault in your vehicle, the fault will become a major problem and you have to visit the garage to repair it instantly.
Therefore, it is better you visit the garage regularly for Car Service Caerphilly. Regular car service will keep your car healthy for a long time. Moreover, its performance level will improve as well.
In the UK, you have to prove that you keep your car roadworthy and if you fail to prove it; you would not be able to drive your car anymore.
The Government of the UK has developed a system of MOT tests. You have to submit your vehicle for the test every year if your vehicle is more than three years old. Authorized MOT centers are functioning across the country to perform MOT tests.
You will get a certificate if your vehicle passes the MOT test. This certificate proves that your car is roadworthy and safe for other road users.
However, a certificate from the MOT center does not say that you do not need to service your car.
Let us look at the different the MOT test and car service
What is the MOT test?
The full form of the MOT test is the Ministry of Transport test. This test is annual according to the laws and regulations of the UK. This law is for cars, bikes, vans, and other large vehicles.
While you submit your vehicle to the test center, the tester will check the internal and external parts of the vehicle thoroughly. The tester will check the components of the vehicle that are pre-defined by the authorities.
If the tester shows full satisfaction after the test, you will acquire a certificate that is valid for one year. You have to submit your vehicle again to get the certificate.
Generally, the test will include lights, seat & seatbelts, registration plate, horn, tyres, fuel and emissions, windscreen wipers, driver's view, bodywork, mirrors, doors, and brakes in the components tested by the examiner.
What is car service?
You are not obliged to service your car. You will not face any legal consequences if you ignore servicing your car. However, your carmakers want you to visit the workstation for car service regularly. Car owners get a user manual in which they can find full information about the time intervals between two car services.
A car service includes an in-depth examination of your car. Moreover, necessary repairs are also a part of car service. In the MOT test, the tester will not repair even a single component of your car. On the other hand, your car mechanic will check and repair the faults as soon as possible.
Benefits of regular car service
Regular car service will improve the performance of your vehicle.
If you visit the service station regularly, you will enhance the total lifespan of your vehicle.
Your mechanic will detect minor faults before they take a severe form. Therefore, you may repair these faults to avoid accidents.
Regular car service enhances the resale values of your vehicle.
Do not ignore car service after clearing the MOT test
Now you may know about both the mot test and car service. You may observe that the MOT test is only a legal test and it plays an important in car maintenance as well. Therefore, you have to submit your vehicle every year to the MOT center.
But, car service is also equally important. The MOT Caerphilly tester would not repair the faults but the mechanic will check every fault that may be present in the vehicle. So, the difference is very clear. Making any comparison between these two road safety factors is not a good idea. Both have their own place and you should visit the service station and the MOT center whenever you need them.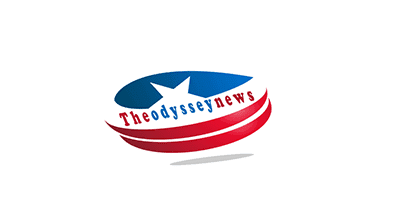 Why to hire a professional company for villa cleaning services Dubai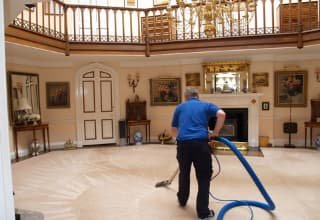 It may seem daunting at first, but hiring a professional cleaning company can save you time, money, and stress in the long run. You already have a busy schedule. Hiring an expert can take at least one worry off your to-do list. Still not sure if you should hire a professional company for villa cleaning services Dubai? Read on to discover the top 7 benefits of hiring a professional cleaning company. These perks allow you to free up time in your busy schedule and enjoy more "me" time.
Benefits of hiring a professional company for villa cleaning services Dubai
It takes time and stresses off your shoulders.
Your daily life is probably fine with that. You have to take the kids to school, work and clean the house. Everyday life requires time and effort that is not always available.
Cleaning may be at the bottom of your priority list.
What if you have an unexpected guest or a surprise dinner party? You need to make sure your house is immaculate. Otherwise, you may feel a little embarrassed about the state of your home.
With professional cleaning services, you don't have to spend time cleaning.
Instead, your home will look sparkling clean when you need it most. Hiring a professional house cleaning company can definitely take one item off your to-do list. Take time and stress to clean your shoulders.
Then you can turn your attention to other things.
Having professional deep cleaning services Dubai frees you up to focus on other activities. As a result, you can be more productive in reaching your bigger goals.
Your standards are higher.
A professional villa cleaning company probably has a higher standard of "clean" than you. A professional house cleaning company will actually get involved while you are cleaning and organizing. These professionals are trained and certified to provide the best possible service.
Attention to detail is important. If you don't, the dust could end up on the baseboard or hiding under the sofa and making a living.
Experts know where to look. They make sure your home is as clean as possible. With a busy life, you may not have time to do a deep cleaning. Hiring a professional gives you peace of mind that your home will be thoroughly cleaned.
There are many places in your home that you find difficult to clean yourself.
You can't see it; it's out of your head, right? Incorrect! Professional cleaners know how to reach these areas that are otherwise inaccessible.
They clean your home thoroughly to ensure your home is as sanitary as possible.
Pay only service fees.
Hire professional villa cleaning services Dubai, and you won't have to worry about team salaries and benefits. Don't worry about staff screening. Instead, you have the peace of mind that your team is properly trained, qualified and insured.
Knowing you are only paying for their services takes the time, money, and stress off your shoulders.
By paying only for the services you receive, you can focus on paying for what you need.
Get rid of allergens
More than 50 million Americans deal with allergies each year. In fact, allergies are her sixth leading cause of chronic illness in the country.
A variety of factors can trigger allergies, including:
tick
pollen
Dandruff
cockroach
Inhaling these allergies can cause sore throats, itchy eyes, coughing, and sneezing. Leaving dust around your home can exacerbate allergy-related health problems over time. Meanwhile, it may kick dust into the air every time it walks or sits down.
With a local cleaning service, you won't have to worry about ticks attacking your home. Instead, you can maintain a clean and healthy environment. This allows you to avoid health concerns and save money on allergy medications and doctor visits.