Do I Need to Inspect a BRAND NEW Home?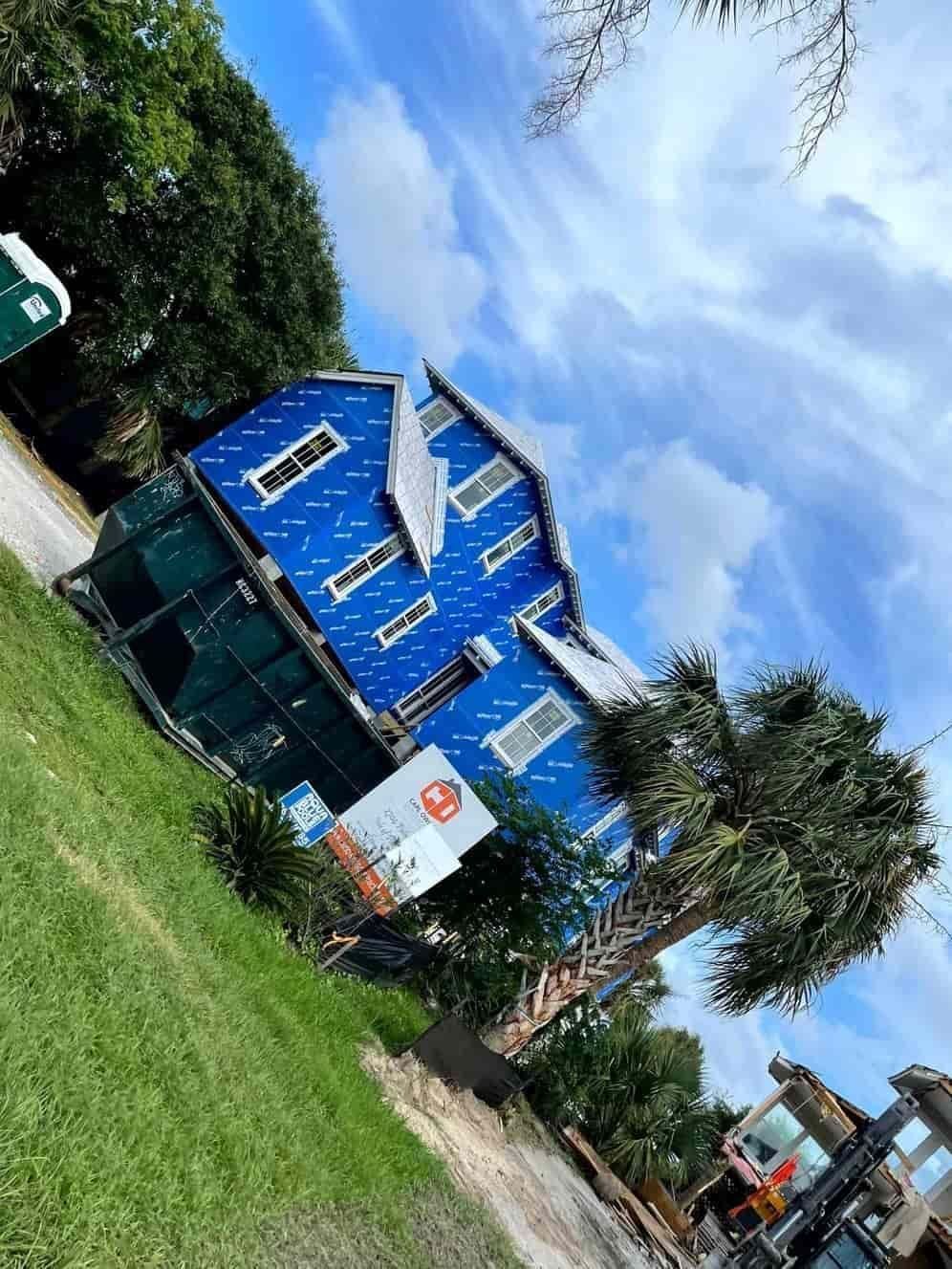 Many wonder why anyone would need to hire a company to inspect a BRAND NEW home.  I get this and see why some would come to that conclusion.  When you buy a new car, there is no need to hire an inspector.  When you buy a new Nintendo Switch (which I hear are amazing), yet again no inspector.  Why are New Construction Homes so different?  The answer to this question, is just….because they are.
Many inspectors will tell you that the defects they see in newer, but not new, construction in their pre-sale inspections stem back to the way it was originally constructed.  In these cases, the outward signs of failure may not have been noticed until some amount of time later.  It may come as a shock for some to understand that a Home Builder may cut some corners.  Whether intentional or not, mistakes do happen.  Modern Home Building companies may fill the General Contracting role, and build the entire house with third-party bids and labor (more Project Manager than Builder).  This means that all of the training and development was done by others (or possibly not done at all).  The GC certainly has an obligation to oversee the work of their subs, but they (just like Home Inspectors) are powerless to see flaws once they are obscured from view.  There is no replacement for a skilled worker, who is working in and around materials and construction they know very well.  Absent this skill level in the laborers, there is only so much any GC can do to keep the wheels on the road.  A self-managed laborer, from a quality control standpoint, can be a scary thing.  Some builders hire independent Quality Control experts, but most tend to be checklist driven and allows for small portions of time being spent on-site (not removing the laborer managing themselves).  Their scope also tends to be much more narrow than a typical New Construction scope that independent Home Inspectors deploy when YOU are the client (and not the Builder).
Back in the day, the GC's used to actually BUILD the house.  They had direct control and supervision of the personnel doing the building.  The modern-day standard is to sub out all or most of the build.  This controls overhead costs, reduces the money tied up into the projects, and shed's liability to the sub-contractor.  After all, the sub's must be licensed and insured as well.  This insurance, however, provides the level of assurance that a sub-contracting firm will be OK if they get stung from a series of construction defects.  This incentivizes under-skilled staff and other cost-cutting measures to maximize profits.  Unfortunately, skill level and profits tend to be inversely proportional (that's engineer talk for saying they oppose each other, as one goes up the other goes down).
So in the end, how do you select a Home Inspector to fill this critical role?
-Curious Customer
The Home Inspection bar is one that is obtainable for all walks of life.  You will see people in the industry that used to adjust insurance claims, accountants, bankers, high school teachers, etc.  Some of these turn out to be outstanding inspectors (as they develop their skillset over time).  There is a ton of information required for the exam, but experience in construction, engineering or any other associated trade is not at all required.  At times, inspectors may not know what they don't know.  The Home Inspection curriculum, while extremely robust and diverse, can only account for a certain level of exposure to the day to day deficiencies one could encounter.
A background in residential framing/construction, a superintendent level in a construction trade, and any field of engineering are great backgrounds to conduct these inspections.  These trades encounter situations constantly that correlate back to typical home construction, and you never know when that insight may come in handy.
In the end, there is SOOO much that can go wrong.  Way too many corners that can be cut or inadvertently done wrong.  Protect your investment (in your new home) by having your OWN inspections performed at key phases of the construction process, before problem areas are hidden behind finish materials.
Allow Red Flag Home Inspection to guide you through this hectic time, alongside your chosen realtor.  We will inspect in accordance or exceeding the standards of practice, so you can relax and enjoy the excitement.
Red Flag Home Inspection, LLC's mission is to provide a superior home inspection and advise our clients on their real estate transactions.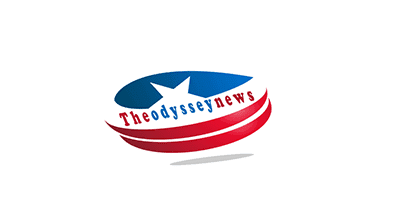 Why to hire a professional company for villa cleaning services Dubai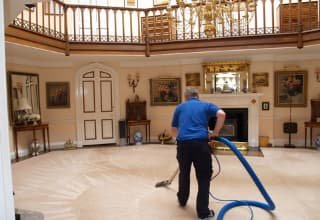 It may seem daunting at first, but hiring a professional cleaning company can save you time, money, and stress in the long run. You already have a busy schedule. Hiring an expert can take at least one worry off your to-do list. Still not sure if you should hire a professional company for villa cleaning services Dubai? Read on to discover the top 7 benefits of hiring a professional cleaning company. These perks allow you to free up time in your busy schedule and enjoy more "me" time.
Benefits of hiring a professional company for villa cleaning services Dubai
It takes time and stresses off your shoulders.
Your daily life is probably fine with that. You have to take the kids to school, work and clean the house. Everyday life requires time and effort that is not always available.
Cleaning may be at the bottom of your priority list.
What if you have an unexpected guest or a surprise dinner party? You need to make sure your house is immaculate. Otherwise, you may feel a little embarrassed about the state of your home.
With professional cleaning services, you don't have to spend time cleaning.
Instead, your home will look sparkling clean when you need it most. Hiring a professional house cleaning company can definitely take one item off your to-do list. Take time and stress to clean your shoulders.
Then you can turn your attention to other things.
Having professional deep cleaning services Dubai frees you up to focus on other activities. As a result, you can be more productive in reaching your bigger goals.
Your standards are higher.
A professional villa cleaning company probably has a higher standard of "clean" than you. A professional house cleaning company will actually get involved while you are cleaning and organizing. These professionals are trained and certified to provide the best possible service.
Attention to detail is important. If you don't, the dust could end up on the baseboard or hiding under the sofa and making a living.
Experts know where to look. They make sure your home is as clean as possible. With a busy life, you may not have time to do a deep cleaning. Hiring a professional gives you peace of mind that your home will be thoroughly cleaned.
There are many places in your home that you find difficult to clean yourself.
You can't see it; it's out of your head, right? Incorrect! Professional cleaners know how to reach these areas that are otherwise inaccessible.
They clean your home thoroughly to ensure your home is as sanitary as possible.
Pay only service fees.
Hire professional villa cleaning services Dubai, and you won't have to worry about team salaries and benefits. Don't worry about staff screening. Instead, you have the peace of mind that your team is properly trained, qualified and insured.
Knowing you are only paying for their services takes the time, money, and stress off your shoulders.
By paying only for the services you receive, you can focus on paying for what you need.
Get rid of allergens
More than 50 million Americans deal with allergies each year. In fact, allergies are her sixth leading cause of chronic illness in the country.
A variety of factors can trigger allergies, including:
tick
pollen
Dandruff
cockroach
Inhaling these allergies can cause sore throats, itchy eyes, coughing, and sneezing. Leaving dust around your home can exacerbate allergy-related health problems over time. Meanwhile, it may kick dust into the air every time it walks or sits down.
With a local cleaning service, you won't have to worry about ticks attacking your home. Instead, you can maintain a clean and healthy environment. This allows you to avoid health concerns and save money on allergy medications and doctor visits.