Digital transformation in BFSI: 5 trends with data virtualization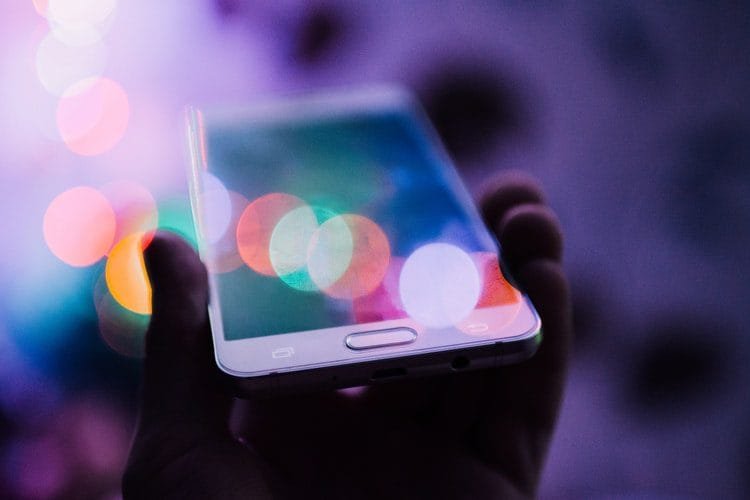 Digital transformation is a business priority for organizations across industries. Evolving customer expectations, fierce competition, an increasing need to streamline operations and more factors are driving the quest for innovation and reinvention.
For banks and financial service organizations, digital transformation isn't an option; it is essential. Consumers have increasingly switched to the convenience of online and mobile banking. The global pandemic has only underlined the importance of digital solutions as contactless payments, mobile commerce and more have become an essential part of a touchless customer experience in the age of social distancing.
According to BDO's 2020 Financial Services Digital Transformation survey, 100 percent of middle-market organizations across asset management, financial institutions and insurance industries have already either developed a digital strategy or are planning to develop one. However, only 27 percent are executing on a digital strategy.
While some organizations are readily capable of embracing digital transformation, the journey might be challenging, even daunting, for others. For most, it is important to shift their thinking, upskill employees and update organization culture to become a digital business.
For most BFSI companies, data virtualization facilitates digital transformation with the help of advanced data integration and data delivery methods that enable more agility, more flexibility and higher efficiency.
Data virtualization plays a key role in accelerating business value. It helps integrate data from multiple sources without moving or having to copy it, while providing a single virtual layer to access all necessary data.
In this article, we enlist the digital transformation trends in the BFSI industry with data virtualization.
Cloud computing
With most financial service companies now employing multiple cloud services, data virtualization is proving critical in integrating all the data from the different services from cloud providers.
Cloud computing offers myriad benefits that are widely acknowledged. However, the journey to reaping those benefits may be challenging.
Maintaining hybrid cloud infrastructures can be complex. The reason being organizations may need to combine multiple data sources in different formats and protocols from various cloud services. The sources may also include legacy on-prem and SaaS, the acronym for software as a service, applications.
To help address the challenges, data virtualization is kept in the architecture atop the different data sources. This provides a single layer that removes the complexity for users while exposing and integrating all the data with the help of a secure, unified data fabric layer.
Data is not moved or stored repeatedly, which means the IT department can proceed with cloud migrations and changes to the application without disrupting business users.
Digital payments
The use of contactless cards has grown rapidly in recent years and the possibility of a cashless society, where financial transactions will not be conducted with money in the form of physical coins and banknotes, cannot be ruled out.
One American multinational financial services corporation has documented that 31 million Americans tapped their contactless card or a digital wallet in March 2020; it was 25 million more in number compared to in November the previous year.
Equally, the percentage of people paying with cash is reducing drastically too. The numbers offer an insight into the payment patterns.
Reducing fraud is one of the salient features of contactless or digital payments, which also provide banks and financial organizations with new upsell opportunities.
Agile development is the need of the hour to take advantage of such shifts in customer behavior and data integration is again important to bring it to fruition.
Data virtualization is being leveraged to accelerate analytics outcomes with users reportedly saving 80-90 percent of traditional development and deployment times, which translates to competitive advantage.
Enhancing customer experience
The global pandemic has indeed accelerated the need for digital transformation for financial institutions, with consumers themselves more demanding.
Chatbots and virtual assistant are being widely deployed, while analytics and artificial intelligence (AI) are helping generate insights and facilitating personalized banking, which are in turn improving customer experience.
For banks and financial companies, the additional data presents more opportunities for upselling existing products, propensity modelling, reducing fraud, and to gain a clear understanding of new, better offerings.
For digitization and analytics to be effective to enhance customer experience, data integration is essential. Data virtualization is helping accelerate those capabilities by being a single point of access to all data, irrespective of location and source.
Open banking
A couple of key challenges must be addressed in open banking.
One key question is how much data you can expose and how it can be achieved. Data integration is the other challenge with open banking depending on the consolidation of data from multiple, siloed data sources.
Data virtualization's unified data layer enables any data source or application to be combined in the virtual layer and exposed to any number of consumers of data.
The virtual layer in the data virtualization platform also provides centralized security, governance, and early exposure via APIs, in addition to accelerating data integration.
In contrast to traditional data integration methods that depend on batch movement and typically copying high volumes of data, data virtualization enables real-time access to data.
Online and mobile banking
According to a Statista report from November 2020, adoption of online banking increased from 55 percent to 76 percent in the last five years. And of course, the trend is only set to continue its upward trajectory.
Exposure of internet banking services and exposure of applications on mobile devices require backend data integration from multiple disparate systems. A lot of those systems were built without taking into account the new data integration requirements.
Leveraging data virtualization as a common layer to expose all sources helps a data model to be developed once before exposing it to consumers of multiple channels. It helps accelerate development and add new services, products and functions.
Summary
Digital transformation helps unlock key capabilities to respond faster to customer needs, improve personalization and thereby enrich customer experiences. With the help of data virtualization, financial organizations reduce time-to-market and achieve greater agility to meet evolving market dynamics.
warning ….?…. Date May/08/2021…?complete your profile…..otherwise, odysseynews did not accept your article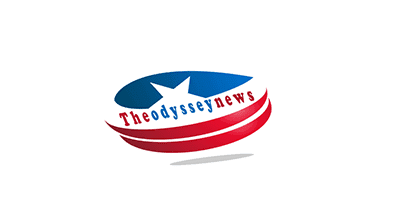 How Much Do Surrogates Make? Everything You Need to Know About Surrogacy
Introduction
Surrogacy is an amazing, selfless act that helps those who cannot have children of their own experience the joys of parenthood. However, it is not without its challenges – both for the surrogate and the intended parents. This article will explore how much a surrogate earns and everything related to surrogacy, and how to deal with them.
Who can be a surrogate?
Any woman between the ages of 21 and 45 who meets the physical and psychological requirements can be a surrogate. You must also have had a previous successful pregnancy and delivery. You will need to undergo a medical and psychological evaluation to ensure that you are suitable for surrogacy.
2. How much do surrogates earn?
Surrogates can earn anywhere from $20,000 to $100,000, depending on their experience, the state they live in, and the type of surrogacy arrangement they have with the intended parents.in reality Experienced Surrogates can earn as much as $55,000 easily and all it depends upon their positive conversations with the parents.
3. What are the possible problems with using a surrogate?
There are a few potential problems that can occur when using a surrogate. The first is that the surrogate may develop a bond with the baby and have difficulty giving them up after birth. The second is that the surrogate may have medical complications during the pregnancy. The third is that the surrogate may not be able to carry the baby to term. Finally, there is always the possibility that something could go wrong during the surrogacy process, which could put both the surrogate and the baby at risk.
The process of surrogacy
The process of surrogacy can be a long and difficult one. There are many things that need to be taken into consideration, such as the health of the surrogate and the intended parents, the legalities involved, and the financial aspects.
The first step is to find a surrogate mother. This can be done through a surrogacy agency or by word-of-mouth. Once a surrogate is found, there will need to be extensive medical and psychological testing to make sure that she is physically and mentally fit to carry a child.
The next step is to create a contract between the surrogate and the intended parents. This contract will outline all of the legalities and financial agreements between the two parties. It is important to have everything in writing so that there are no misunderstandings later on.
Once the contract is signed, the surrogate will undergo fertility treatments so that she can become pregnant with the intended parents' child. This process can take several months.
Once the surrogate is pregnant, she will carry the child for nine months and then give birth. After the baby is born, he or she will be handed over to the intended parents.
The different types of surrogacy
There are two main types of surrogacy: traditional surrogacy and gestational surrogacy. In traditional surrogacy, the surrogate is also the biological mother of the child. This means that she is artificially inseminated with the father's sperm. In gestational surrogacy, the surrogate is not the biological mother of the child. Instead, she carries the child that was conceived using in vitro fertilization (IVF). The egg and sperm are from the intended parents or from donors.
Traditional surrogacy is less common than gestational surrogacy because it can be more emotionally difficult for the surrogate and the intended parents. Gestational surrogacy is also considered to be more legal because there is no genetic connection between the surrogate and the child.
There are also two different types of gestational surrogacy: partial surrogacy and full surrogacy. In partial surrogacy, the surrogate's eggs are used in IVF. In full surrogacy, donor eggs are used in IVF. Partial surrogates are typically more expensive because they have a higher success rate. Full surrogates are less expensive but have a lower success rate.
How much do surrogates get paid?
Surrogates can earn a significant amount of money for their services. Some surrogates may charge as much as $50,000 or more. However, most surrogacy arrangements involve the surrogate being compensated for her expenses, rather than being paid a flat fee. This can include medical expenses, legal fees, and other costs associated with the surrogacy process.
Intended parents should be prepared to discuss financial compensation with their surrogate. It is important to be clear about what costs will be covered by the intended parents, and how much the surrogate will be compensated for her time and effort. Surrogates should be given a fair financial compensation for their services, but the exact amount will depend on the specific arrangement between the intended parents and the surrogate.
How to find a surrogate
How to find a surrogate
There are a few different ways that you can go about finding a surrogate. You can contact a surrogacy agency, search online, or ask for recommendations from people you know.
When you contact a surrogacy agency, they will be able to put you in touch with potential surrogates who meet your criteria. You will then be able to interview them and see if they would be a good match for you.
If you search online, there are many websites that allow you to search for surrogates. You can usually narrow down your search by location, age, and other factors. Once you find someone who you think might be a good match, you can reach out to them and see if they are interested in working with you.
Finally, you can ask people you know if they know anyone who might be interested in being a surrogate. This can be a good option because it allows you to get personal recommendations from people you trust.
Possible problems with surrogates
There are a few possible problems that intended parents can face. So, it is advised to the  Intended Parents: How to Deal with Possible Problems with Your Surrogate,  And you should be aware of when working with a surrogate.
One problem is that the surrogate may not be able to carry the baby to term. This could be due to medical problems or simply because the surrogate is not physically able to do so. If this happens, it could mean that the intended parents would have to find another surrogate or make other arrangements.
Another possible problem is that the surrogate may not want to give up the baby after birth. This could happen if the surrogate forms a bond with the baby during pregnancy. If this happens, it is important for the intended parents to be understanding and try to work out an arrangement with the surrogate.
Overall, surrogacy is a safe and effective way to have a child. However, there are a few potential problems that intended parents should be aware of.
How to deal with possible problems with your surrogate
As with any relationship, there is always the potential for problems to arise. If you are working with a surrogate, it is important to be prepared for any possible problems that could come up.
One of the best ways to deal with problems is to communicate openly with your surrogate. If something is bothering you, let them know. It is also important to listen to what your surrogate has to say. They may have concerns that you were not aware of. By communicating openly, you can work together to resolve any issues that come up.
If communication does not seem to be solving the problem, you may need to seek professional help. This could be in the form of counseling or mediation. A professional can help you and your surrogate communicate better and work through any issues that you are having.
Dealing with problems early on can help prevent them from becoming bigger issues later on. By being prepared and knowing how to deal with problems, you can keep your relationship with your surrogate strong and healthy.
Conclusion
If you're considering becoming a surrogate or are in the process of working with a surrogate, it's important to be aware of the possible problems that could arise. While most surrogates are experienced and well-qualified, there is always the potential for difficulties to arise. By being prepared for potential problems and knowing how to deal with them, you can help ensure a smooth and successful surrogacy experience for everyone involved.
I'm a professional Web and graphic designer with 5 years of experience in developing web design skills.