Digital transformation in BFSI: 5 trends with data virtualization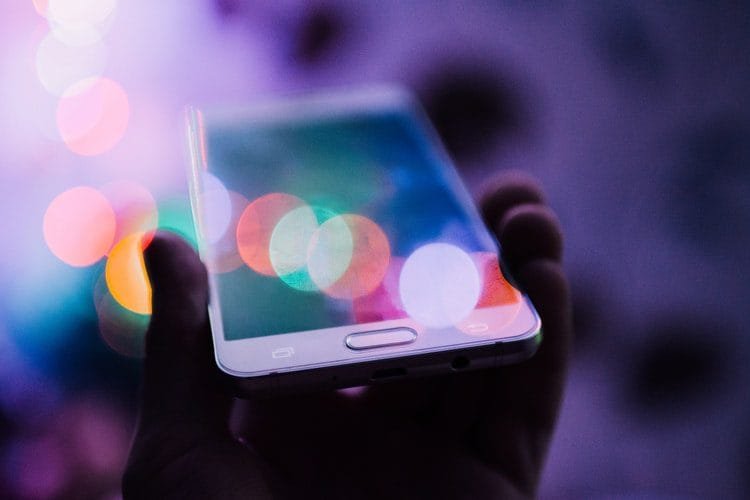 Digital transformation is a business priority for organizations across industries. Evolving customer expectations, fierce competition, an increasing need to streamline operations and more factors are driving the quest for innovation and reinvention.
For banks and financial service organizations, digital transformation isn't an option; it is essential. Consumers have increasingly switched to the convenience of online and mobile banking. The global pandemic has only underlined the importance of digital solutions as contactless payments, mobile commerce and more have become an essential part of a touchless customer experience in the age of social distancing.
According to BDO's 2020 Financial Services Digital Transformation survey, 100 percent of middle-market organizations across asset management, financial institutions and insurance industries have already either developed a digital strategy or are planning to develop one. However, only 27 percent are executing on a digital strategy.
While some organizations are readily capable of embracing digital transformation, the journey might be challenging, even daunting, for others. For most, it is important to shift their thinking, upskill employees and update organization culture to become a digital business.
For most BFSI companies, data virtualization facilitates digital transformation with the help of advanced data integration and data delivery methods that enable more agility, more flexibility and higher efficiency.
Data virtualization plays a key role in accelerating business value. It helps integrate data from multiple sources without moving or having to copy it, while providing a single virtual layer to access all necessary data.
In this article, we enlist the digital transformation trends in the BFSI industry with data virtualization.
Cloud computing
With most financial service companies now employing multiple cloud services, data virtualization is proving critical in integrating all the data from the different services from cloud providers.
Cloud computing offers myriad benefits that are widely acknowledged. However, the journey to reaping those benefits may be challenging.
Maintaining hybrid cloud infrastructures can be complex. The reason being organizations may need to combine multiple data sources in different formats and protocols from various cloud services. The sources may also include legacy on-prem and SaaS, the acronym for software as a service, applications.
To help address the challenges, data virtualization is kept in the architecture atop the different data sources. This provides a single layer that removes the complexity for users while exposing and integrating all the data with the help of a secure, unified data fabric layer.
Data is not moved or stored repeatedly, which means the IT department can proceed with cloud migrations and changes to the application without disrupting business users.
Digital payments
The use of contactless cards has grown rapidly in recent years and the possibility of a cashless society, where financial transactions will not be conducted with money in the form of physical coins and banknotes, cannot be ruled out.
One American multinational financial services corporation has documented that 31 million Americans tapped their contactless card or a digital wallet in March 2020; it was 25 million more in number compared to in November the previous year.
Equally, the percentage of people paying with cash is reducing drastically too. The numbers offer an insight into the payment patterns.
Reducing fraud is one of the salient features of contactless or digital payments, which also provide banks and financial organizations with new upsell opportunities.
Agile development is the need of the hour to take advantage of such shifts in customer behavior and data integration is again important to bring it to fruition.
Data virtualization is being leveraged to accelerate analytics outcomes with users reportedly saving 80-90 percent of traditional development and deployment times, which translates to competitive advantage.
Enhancing customer experience
The global pandemic has indeed accelerated the need for digital transformation for financial institutions, with consumers themselves more demanding.
Chatbots and virtual assistant are being widely deployed, while analytics and artificial intelligence (AI) are helping generate insights and facilitating personalized banking, which are in turn improving customer experience.
For banks and financial companies, the additional data presents more opportunities for upselling existing products, propensity modelling, reducing fraud, and to gain a clear understanding of new, better offerings.
For digitization and analytics to be effective to enhance customer experience, data integration is essential. Data virtualization is helping accelerate those capabilities by being a single point of access to all data, irrespective of location and source.
Open banking
A couple of key challenges must be addressed in open banking.
One key question is how much data you can expose and how it can be achieved. Data integration is the other challenge with open banking depending on the consolidation of data from multiple, siloed data sources.
Data virtualization's unified data layer enables any data source or application to be combined in the virtual layer and exposed to any number of consumers of data.
The virtual layer in the data virtualization platform also provides centralized security, governance, and early exposure via APIs, in addition to accelerating data integration.
In contrast to traditional data integration methods that depend on batch movement and typically copying high volumes of data, data virtualization enables real-time access to data.
Online and mobile banking
According to a Statista report from November 2020, adoption of online banking increased from 55 percent to 76 percent in the last five years. And of course, the trend is only set to continue its upward trajectory.
Exposure of internet banking services and exposure of applications on mobile devices require backend data integration from multiple disparate systems. A lot of those systems were built without taking into account the new data integration requirements.
Leveraging data virtualization as a common layer to expose all sources helps a data model to be developed once before exposing it to consumers of multiple channels. It helps accelerate development and add new services, products and functions.
Summary
Digital transformation helps unlock key capabilities to respond faster to customer needs, improve personalization and thereby enrich customer experiences. With the help of data virtualization, financial organizations reduce time-to-market and achieve greater agility to meet evolving market dynamics.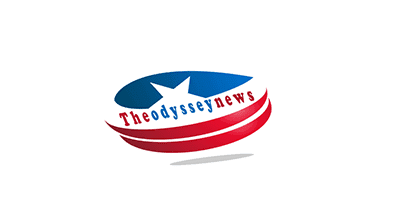 Boiler Repairing Company- Here's How You Should Select One
Whenever you find something fishy regarding the performance of the boiler, turn it off immediately. Without wasting any time, CLICK HERE  to contact your nearest boiler repair company in London. But finding out a trustworthy and qualified heating professional expert is really tedious.
They are familiar with the risks associated to boiler repair and anticipate the repairing accordingly. So, you must understand the reason to hire Gas Safe registered bodies and read on this blog to accomplish such aim:
Who repairs boiler?
Not everyone knows that plumber and heating engineer isn't similar! Plumbers are actually experts who deal with numerous fittings within the property like installation of the appliances and bathrooms and dealing with issues in toilets, sinks and drainage system.
They are allowed to install the boiler if they are Gas Safe registered. But always do prefer the Gas Safe heating engineer to install and repair the boiler in both commercial and domestic buildings.
How to find out a boiler repairing company
Hope, you have understood the significance of choosing a Gas Safe registered engineer for repairing your boiler system. Now, it's your responsibility to look for an appropriate boiler repairing company to feel cosy and warm as soon as you return home after the day is over.
A number of companies are there dotted up the cities of UK to choose from yet you have to be tricky in this prospect. Otherwise, you have to definitely deal with poor installation with low-quality performance!
Local vs. national boiler repairing companies
Leading companies gain the sort of trust and credibility which you are usually looking for repairing the boiler. Often they have hired numerous heating engineers and thereby select the right one for the kind of repair job your boiler needs. Paying a high boiler repairing bill is the only factor which will bother you!
Otherwise, you can opt for a local boiler repairing company for which you can restore the functionality of the boiler at affordable prices. But, you can't stop thinking whether they are worthy or not in practising the repair job.
Luckily, these days you can find many websites at your fingertips to access and check the standard of services offered by the companies. Accordingly, you will be able to determine the right one for the fixation of the boiler of your property. Also, using the recommendations from your colleagues and friends is a better approach as well.
Aspects to review on for choosing a boiler repairing company
Regardless of selecting a local or national boiler repairing company, several considerations must have in common to select a boiler repair company to get the job done in efficiently:
Walking along a boiler repairing company that has many years of experience to operate in this respective field is always better. Or else, you may find the re-emerging of the problems of your boiler system. The popular companies put their 100% effort to create a huge and loyal customer base.
Their efficiency, hard work and standard of the services get reflected through the tons of positive reviews on their website. And if they are still in this trade then your quintessential choice is just in front of your eyes!
Preference of the manufacturer
Manufacturer preference is another aspect you can consider during selecting a boiler repairing company. In this case, a particular boiler repairing company always install and deal with the problems of the boiler system of any specific brands thereby they can be trustworthy.
Such companies have a good working coordination with the brands so that they will be able to provide the highest standard of boiler repair and installation services. If they are a boiler-manufacturing expert then surely you are going to get a cost-effective service with undisputed effort for the fixation of your boiler!
Customer support and services
Customer support and services is the imperative factor of any boiler repairing company. Nowadays, finding a trustworthy becomes easy via using Checkatrade and Trustpilot. But you must devote a few hours to go through the reviews before finalising anyone to fix your boiler. You can also check the reviews on their respective official Facebook accounts to have a glimpse what the reactions of their customers is.
Also asking for the testimonials directly to the company or engineer you look upon is not a bad idea at all. By doing so, you will get the access to observe the entire thing from the customer's perspective to decide whether they are worthy to hire or not!
Inquire how engineer plans their work
Normally, you might not have any idea regarding the functional ways of the boiler. Hence, asking about the functionality, the issue and plan to correct it to the gas engineer is always a good decision.
Every renowned company has some liability insurance for the loyalty of the customers. It clearly explains somehow in case your hired engineer causes any damage to the property while fixing the faults of the boiler then the company will be responsible to pay the compensation of the damages occurred to the property.
Professional certification and accreditation
Always verify the license and certificates before allowing them to repair your boiler. The certificates will let you know that they possess well-training and correct qualification. Whenever, you require someone highly professional and experienced in this specific field you can look for a reputed body. While residing in or nearest to London, if you are looking for heating and plumbing services near you in London visit – 4dheatingandplumbing.co.uk
Now, you have all the aspects to hunt for a reliable and professional boiler repairing company in your locality. Once your task is done and the boiler is performing to its fullest again you must ask for the written and signed report from the engineer. It will act as a significant document in the future if the boiler malfunctions again.
Is It Normal To Experience Male Discharge?
Male discharge is any substance, asides from urine which passes through the urethra, a narrow penile tube, to the tip of the penis.
The normal discharge from the penis includes ejaculate and pre-ejaculate, occurring during sexual activity or arousal. Other penile discharge may be a sign of an STD.Uncircumcised men may also discharge smegma, which is normal. Smegma is accumulated dead skin cells and oils. This is known as a skin condition, but not discharge.
Why does normal penile discharge occur?
Pre-ejaculate
Pre-ejaculate, also called precum is a clear, mucosal fluid synthesised in the Cowper's gland, which sits along the urethra. During sexual arousal, pre-ejaculate comes out from the tip of the penis.
Some men secrete a few drops while others may secrete up to a teaspoon full. In a few cases, men secrete more pre-ejaculate. It helps lubricate the penis for easy penetration and clear acids from urine accumulated in the penis. Lower penile acidity leads to more survival of sperm.
Ejaculate
Ejaculate is a penile discharge that is secreted from the tip of the penis during orgasm. It is white, cloudy and has a gooey consistency. Its synthesis occurs in the Cowper's gland and seminal vesicles found in the testicles.
About a percent of ejaculate is sperm and 99% water, enzymes, sugar and protein. On average, men ejaculate a teaspoon of semen which contains 200 – 500 million sperm cells.
What causes other male discharges?
Different conditions may cause abnormal male discharge, and they include the following.
Urethritis
Urethritis is a urethral infection which causes inflammation. Sometimes, it shows no symptoms, and in the few cases when symptoms occur, they include the following.
A burning sensation while passing urine
Greenish or yellowish penile discharge
An urgent need to urinate
This condition usually results from bacterial infection contracted during unprotected sex with an infected person. The following sexually transmitted diseases may cause urethritis.
Gonorrhoea
Herpes simplex virus
Chlamydia
Sometimes, urethritis results from common urinary tract infection (  UTI).
Balanitis
Balanitis is ccondition known to cause an inflammation of the glans or head of the penis. This condition can affect both uncircumcised and circumcised men. However, research showed that it is more common in uncircumcised men and affects only about 3% of circumcised men worldwide. Its symptoms include:
Itchiness
Pain while urinating
Smelly discharge from under the foreskin
Blotchy and red rash
Balanitis results from any of the following.
When uncircumcised men do not pull back the foreskin of the penis and clean it regularly, it may lead to accumulation of urine, dead skin, and urine which acts as a breeding ground for fungus and bacteria, leading to irritation.
Lotions, condoms, soaps, lubricants and other products may cause balanitis
Sexually transmitted diseases
Some STDs may lead to inflammation of the head of the penis.
This condition occurs with prosthitis most times. Prosthitis is the inflammation of the foreskin. Inflammation of the head of the penis and foreskin is known as balanoposthitis.
Urinary tract infections (UTIs)
This condition is usually common in women. However, bacteria from the rectum can enter the urinary tract due to improper bowel clean, causing UTI. Common symptoms of UTI in men include:
Urgent need to pass urine
Fever
Pus or clear fluid from the penis
Cloudy and foul-smelling urine
Burning sensation while passing urine
Sexually transmitted diseases (STDs)
Different STDs may lead to male discharge. They include the following.
Chlamydia is a common STD, affecting several sexually active persons, but they remain unaware because the condition rarely shows symptoms. When symptoms occur in men, they include testicular pain and swelling, urethritis, and watery or mucus-like penile discharge.
Gonorrhoea is also a common STD. Most people, including men and women, rarely show symptoms. In a few cases, men may notice testicular swelling, pain while urinating, and greenish, whitish or yellowish penile discharge.
When to see a doctor
If you notice a discharge apart from urine or those related to sexual arousals like ejaculate or pre-ejaculate, you need to see your doctor for medical evaluation. Your doctor may do the following during your examination.
Ask about your symptoms
Ask about your sexual and medical history
Use a cotton swab to take some discharge for laboratory analysis
Examine your penis
The doctor may administer any of the following treatments, depending on the cause of the discharge.
Antibiotics for bacterial infections
Antifungals for fungal infections
Steroids for allergic irritation
Conclusion
Normal penile discharge occurs from only sexual arousal, and they include ejaculate and pre-ejaculate. They do not cause discomfort or pain. If you notice any abnormal discharge from your penis, visit your doctor as soon as possible.
You can consult a doctor at STI Clinic London or visit us here to book an appointment with our sexual health expert if you experience abnormal penile discharge.
Avoid Personal Finance Crisis and Lead a Peaceful Life
Having a major hit on your finances by any event such as unemployment, pandemic, disease etc., can be traumatizing. It can make you go sleepless for nights.
This mere thought of going bankrupt can take a toll on your peace. Being prepared for the situation may not change the situation but will help you cope with the situation effectively. Here are few tips for dealing with your personal finances efficiently:
1. Focus on Liquid Savings
To be financially stable, you should focus on the resources that can be easily liquidated. Resources such as certificates of deposit, short-term government investments, savings, etc., can help difficult times.
The main benefit of these resources is that the value doesn't fluctuate with the market and will give a decent return when you need it, unlike stocks and exchange-traded funds.
Having such resources may save you from any financial loss. Also, there will be no early penalties.
Stocks are considered a risky venture as they are dependent on the stock market and may fluctuate often. It is advisable to invest in the stock market only when you have several months of liquid cash.
2. Budgeting
The golden rule of staying financially stable is to budget your finances. Budgeting will help you get a clear picture of the incoming and outgoing of your money in an organized way.
Budgeting your finances will also help you to keep some money aside for the emergency fund. It will also give you an idea of how much means you have to incur your expenses and put them in your savings account.
A budget may open your eyes and help you stabilize your finances by giving an actual picture.
3. Minimization of monthly bills
The only way to save money is to cut down on your expenses. In case of financial constraint, it becomes necessary to minimize your monthly bills and expenses. Keeping your monthly payments on the lower side will help you make regular payments even when there is a money shortage.
As mentioned below, focus on budgeting and keep a check on your spending. Check on payments that are less required and if they are really important to be continued. You have to do a self-analysis to know your finances well.
Ask questions such as "Can I switch to a lower internet plan"? Once you ask these questions, you can find answers and cut out on your expenses.
Once you can minimize your expenses, you can mould your habits as per your financial situation. To save you from any emergency, you can buy any lower amount of insurance and be prepared.
4. Bills management
There may be instances when you have to pay late fees or a penalty. But making it a routine is not good for your financial health. By just being organized in your payments, you can save a lot of money and stay on top of your bills.
You can set monthly reminders to make things easy for you. You can set reminders on your phone or any application of your choice. These reminders will remind you of the payment date and 3-4 days before the payment date.
This way, even if you forget, the reminders will help you make your payments on time. Along with the reminders, you can also schedule electronic payments to make payments on your behalf automatically.
Along with these reminders, you can also compile a list of all the payments and bills.
5. Evaluate your Non-Cash Assets
To be financially prepared, you have to include all your assets, i.e. liquid asset and non-cash assets. In case of frequent flying, you can use your miles to save money and still enjoy the benefits of travelling.
You can collect all your gift cards, grocery cards and any other reward cards to get them redeemed. These non-cash assets will help you bring down your monthly expenditure and prevent you from buying any unnecessary stuff.
6. Credit Card Debt payments
One way to reduce your monthly payments is by paying your credit card debt. Your credit card may incur high-interest rates payments every month, but you can cut down on your high monthly expenditure if you ensure to pay your credit card debt.
Clearing out with your interest rates can help you build some funds for an emergency. Besides, it will divert you from these petty issues and keep your focus on more important matters in life.
You may fulfil your expenses by using your credit cards, such as buying a new car or a new house. But paying back on time is important. In case of bankruptcy, you can also take out bad credit car finance from direct lenders available in the market.
These funding sources are helpful in availing necessary funds and also to allow smooth purchase of a car. Here direct lenders because they seem more flexible than the mainstream lenders, especially in interest rates and repayment plans.
The interest rates may be higher but the approval can be there despite low credit score.
7. Good Credit Card Deal
You can ask your bank for a good credit card deal. You can try for a deal that offers a lower interest rate and allows you to breathe.
Paying a lower interest rate will help you to spend on other important things and save money. It is advisable to ensure that your balance transfer fee is more than the interest rate if you want to go for a new card.
8. Find alternate ways of earning cash
With one source of income, it may be a possibility that you may not be able to cater to your expenses efficiently. You can look out for alternative ways to earn extra cash, such as selling your possessions that are no longer in use.
There may be no comparison between the money earned from these activities and your primary job. This money would be too less, but adding the amount over time will lead to a significant amount and facilitate your expenses eventually.
The Bottom Line
Life is uncertain; hence live your life to the fullest and save money for the rainy days.