DIFFERENT TYPES OF GUNS A DETAILED GUIDE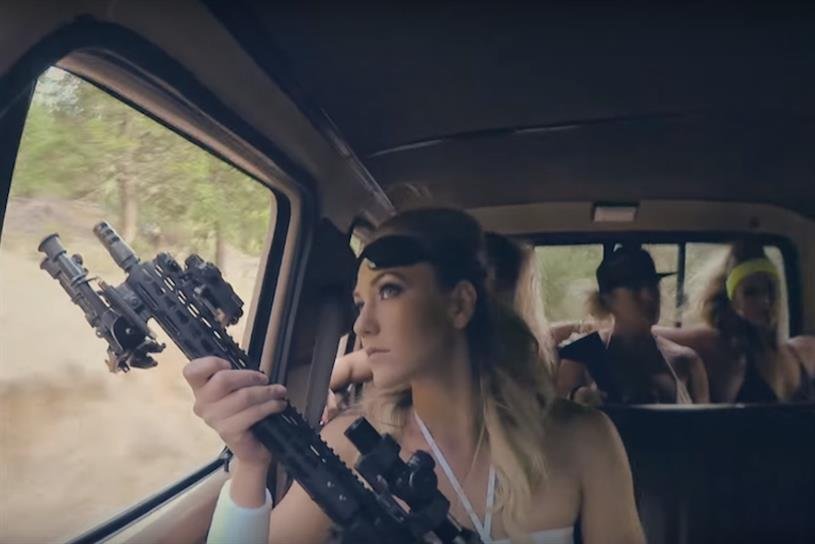 Are you curious about guns? Well, you're reading this article so you must be.
And why not? Guns are indeed fascinating tools. They are mysterious and elicit a sense of curiosity in us.
Of course, guns have also been a huge part of American culture. Our right to bear arms is enshrined in our 2nd Amendment.
If you are interested in buying a gun, plus some ammo from a 2A company, we encourage you to keep reading to educate yourself about guns. Whether for your own defense or as a hobby, it's imperative to understand guns before purchasing one.
We've put this guide together so you can learn about the different types of guns and decide which is best for you.
What Types of Guns Are Available?
Before you pick up a gun, we do request that you learn the rules of gun safety. Once you have learned these rules, you may also want to practice at a shooting range. If you are going to be a gun owner, regular practice is necessary.
First, let's try to understand what a gun is:
How Guns Work
"Arms" is quite a vague term. Even "guns" can be a vague term. Guns are part of a larger group known as firearms. Firearms are weapons that discharge projectiles via an explosive. This is the definition agreed upon by The U.S. Bureau of Alcohol, Tobacco, Firearms, and Explosives.
Guns can include in different sizes. A small pistol that you can fit in your holster is a gun. A sniper used by the military is also a gun. All guns have a cartridge which is where bullets are stored. A cartridge is placed in a category based on its caliber.
The caliber refers to the size of the ammunition. This is measured in inches or millimeters. Different calibers are needed for different purposes. Some calibers are more suited for self-defense while others are best for hunting at long range.
Once you understand what you need a gun for, you can then decide which gun to purchase.
First, let's look at smaller guns.
1. Pistols
If you need a basic gun for self-defense or for target practice, then you want to invest in a pistol. Bullets are stored in a cartridge with most modern pistols having a capacity of 17 bullets per cartridge. The most popular type of pistol today is the multi-shot pistol.
The multi-shot pistol is a type of semi-automatic weapon. This means that it can continuously fire without having to reload. Although, you will always have to release the trigger and press it again to fire.
Multi-shot pistols have the cartridge stored in the grip. Once the cartridge is exhausted, you remove it from the grip and can easily replace it with another cartridge.
Some of the pistols you should consider buying are the M17 Modular Handgun, Sig P320, and the Glock 17.
2. Revolvers
If you've ever fantasized about being a cowboy or cowgirl then you want to get your hands on a revolver. Most modern revolvers can carry up to 7 bullets. These are stored in a revolving cylinder. Revolvers are also considered to be semi-automatic weapons.
Like pistols, these are portable and easy to carry. If you live in a jurisdiction that allows for open carry or for 'conceal and carry, you can take these with you in a holster. These can also be kept at home and are perfect for self-defense if an intruder trespasses onto your property.
The Smith and Wesson Model 686 is one of the most popular revolvers available. Revolvers are not as effective as pistols. So if you purchase one, you may want to invest in a pistol as a complement to a pistol. Revolvers are great for practicing at a shooting range.
Now that we have looked at handguns, let's look at larger guns.
3. Shotguns
If you are a more seasoned gun owner or you have improved your shooting skills, you may want to move up to a shotgun.
Shotguns have long barrels by which the bullets travel through. For shotguns, the bullets are called 'shots' and are usually made of steel. The intensity of a shotgun means that shots can travel at an incredibly high speed through the barrels.
Some shotguns can only fire one shot at a time. Others are semi-automatic and can shoot several shots in continuous motion. These are best for hunting at a longer distance.
The Remington 870 and Mossberg 500 are two popular types of shotguns. Two of the most popular types of shotguns are Pump Action and Break Action.
Pump Action can hold multiple rounds of shots. After a shot is fired you have to push back the 'pump' in order to reload the barrel. Break Action shotguns have a hinge at the back where you can load your shots. These are one of the oldest types of shotguns available.
After shotguns, the most popular type of larger gun is rifles. Let's have a look at the different types of rifles.
4. Bolt Action Rifles
This is one of the oldest types of rifles available. It is a simple rifle to use and is great for beginners or for hobbyists. These are perfect for a quiet weekend in the countryside for target practice or hunting.
This type of rifle is not for rapid firing. After you fire a shot, you have to push the bolt forward. When you do this, the gun reloads, and then you can fire your next shot. This process has to be repeated every time before you fire.
These rifles can only hold a limited number of bullets before needing to be reloaded. These are obviously not the best for self-defense. But that is beside the point – if you want to enjoy some time perfecting your aim and enjoying time in nature, then a Bolt Action Rifle is your best bet!
5. Lever Action Rifles
These are very similar to Bolt Action Rifles – however, they are able to fire bullets much faster. Like revolvers, these have been a staple of Westerns and of cowboy culture.
You will have to reload the bullets manually by pulling the lever. However, as the bullet fires rapidly, you can quickly reload another bullet. The Winchester 94 and the Marlin 336 are among the popular Lever Action Rifles.
6. Semi-Automatic Rifle
Finally, the next type of rifle is the Semi-Automatic Rifle. There are many types of rifles that fit the description of being 'semi-automatic.'
Semi-Automatic rifles can be reloaded automatically, unlike the aforementioned types of rifles. They are also much faster for firing. The trigger cannot remain depressed but the shooter can still fire in rapid succession.
These rifles can also hold a large number of rounds – with 30 bullets being a standard. The cartridge can also be reloaded rapidly and is usually within the grip. As these are very powerful rifles they are often used by the military and are considered controversial for civilian use. The AR-15 and the Browning BAR are two of the most common semi-automatic rifle.
The AR-15 is the preferred semi-automatic rifle for many. If you invest in this gun, you want to also look at the different AR 15 complete upper attachments and advice from the best gun stores in Delaware.
7. AK-47 and Other Assault Rifles
This is the one you've been waiting for! AK-47's are also known as Kalashnikov's. Made in the Soviet Union, this is a popular type of assault rifle.
These are gas-operated and have a detachable magazine as well as an intermediate cartridge. This is one of the most popular types of rifles used in militaries worldwide. The AK-47 is great for firing long-range and in rapid succession. This is great for hunting. If you ever are in a dangerous situation where you need to ward off any intruders, this is also a great gun.
Other assault rifles include the SIG 44 and the M16. The SIG 44 was developed in Germany. It has the power of a machine gun while maintaining the firing accuracy of a rifle. They can hold up to 30 bullets at a time. The cartridges are lighter and were designed to make them easier for soldiers to carry.
The M16 is the most popular and longest-used rifle in the United States military. It is renowned for its intensity and firing accuracy. This is a great rifle for shooting at longer distances. This gun has been used in many wars across the globe.
There are many other types of assault rifles including the AK-74, the HK33, and the Heckler and Koch G36. These are not as popular as the aforementioned assault rifles but are still powerful weapons.
As assault rifles are particularly intense, we recommend that you get a professional to help you train with them – if you plan on purchasing one. Remember, these are military-grade weapons so average civilians must learn to use them.
Get Your Guns
Now that you know the types of guns available, you are ready to choose the best gun for your needs. As we mentioned in the introduction, make sure you learn the rules of gun safety and practice them often so you can be a responsible gun owner.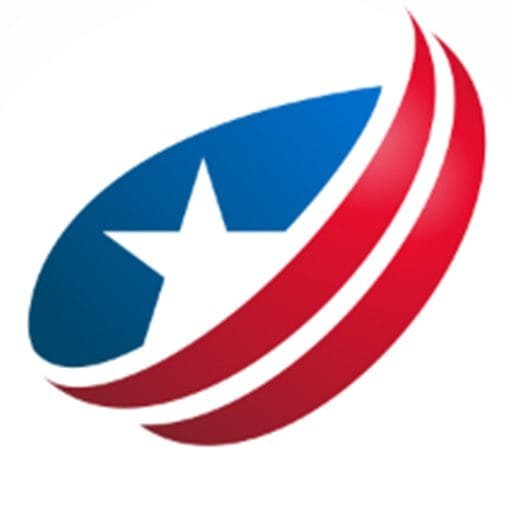 Odyssey has been the lead content writer and content marketer. He has vast experience in the field of writing. His SEO strategies help businesses to gain maximum traffic and success.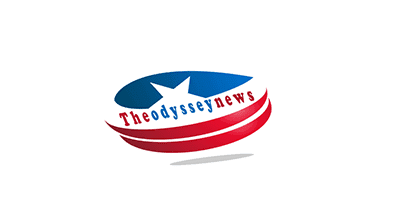 Several hit by gunshots; one arrested at Copenhagen mall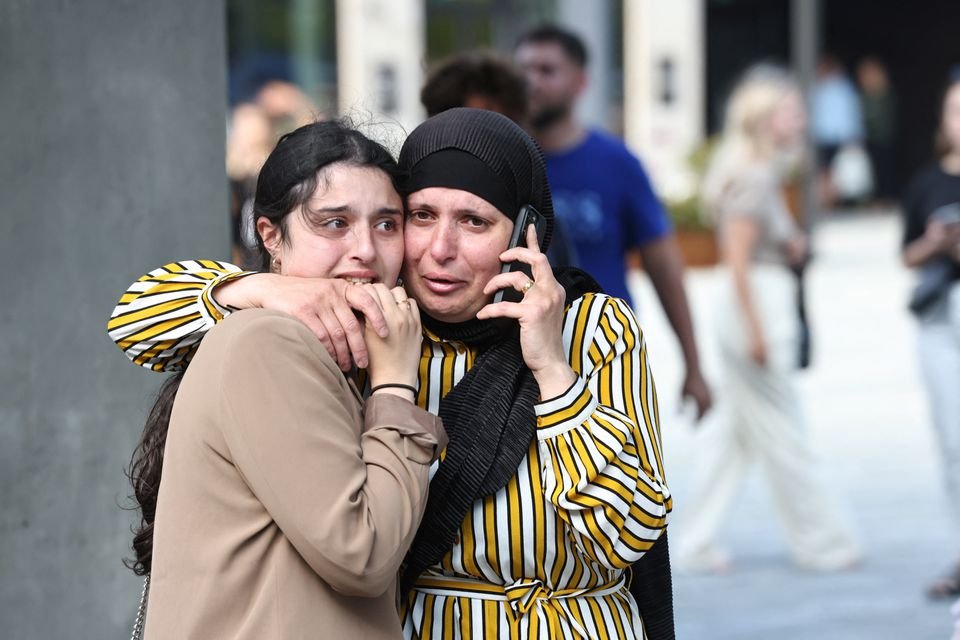 COPENHAGEN, July 3 (Reuters) – Danish police said several people had been hit by gunshots and one person had been arrested at a shopping centre in the capital Copenhagen on Sunday.
Copenhagen police tweeted that officers had been sent to the Field's mall after reports of a shooting, and asked people to send footage and other relevant details from the scene.
Local media published images showing heavily armed police officers at the scene, as well as people running out of the mall.
The police did not provide further information about the arrest, or say how many had been injured. They advised people inside the centre to stay put and await police assistance, and asked other people to stay away from the area.
British singer Harry Styles was due to perform later in the evening, at 8 p.m. (1800 GMT), at a concert venue less than a mile from the mall.
The concert will go ahead as scheduled after close dialogue with the police, and half of the audience has already entered the venue, the concert promoter Live Nation said in an emailed comment to Reuters.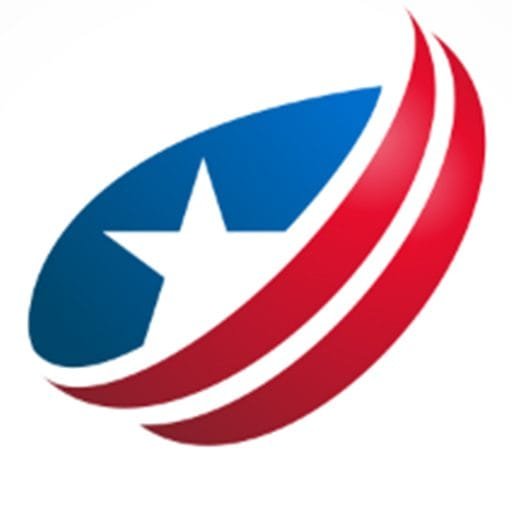 Ody Team is a qualified social media expert at Coding The Line, London. He had graduated from the University of Cambridge
Several people shot at a Copenhagen shopping mall, say Danish police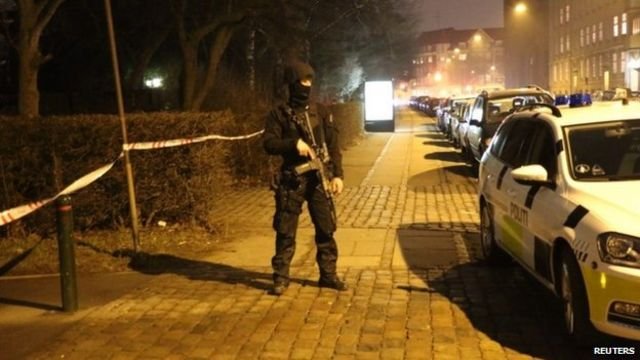 Copenhagen police said that one person has been arrested in connection with the shooting at the Field's shopping mall.
Danish police said Sunday that several people were shot at a Copenhagen shopping mall.
Copenhagen police said that one person has been arrested in connection with the shooting at the Field's shopping mall, which is close to the city's airport. Police tweeted that "several people have been hit," but gave no other details.
Copenhagen Mayor Sophie H. Andersen tweeted: "Terrible reports of shooting in Field's. We do not yet know for sure how many were injured or dead, but it is very serious." Images from the scene showed people running out of the mall, and Denmark's TV2 broadcaster posted a photo of a man being put on a stretcher. Witnesses said people were crying and hid in shops.
Laurits Hermansen told Danish broadcaster DR that he was in a clothing store at the shopping center with his family when he heard "three-four bangs. Really loud bangs. It sounded like the shots were being fired just next to the store." A huge presence of heavily-armed police officers was on hand, with several fire department vehicles also parked outside the mall.
"One person has been arrested in connection with the shooting at Field's. We currently are not able to say more about the person concerned," Copenhagen police tweeted. "We have a massive presence at Field's and are working on getting an overview." The shopping centre is on the outskirts of Copenhagen just across from a subway line that connects the city centre with the international airport. A major highway also runs adjacent to Field's.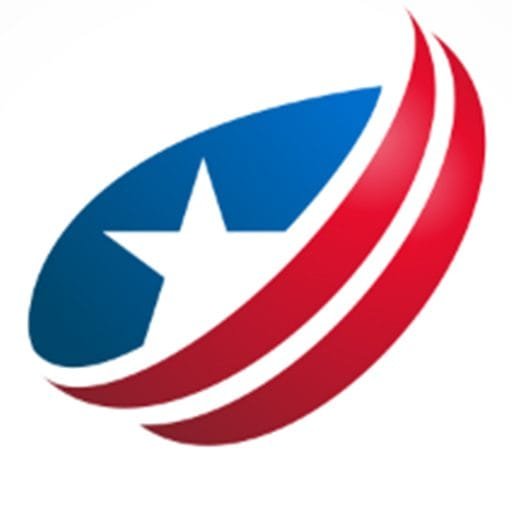 Ody Team is a qualified social media expert at Coding The Line, London. He had graduated from the University of Cambridge
Here are the Things you Should Consider Before Purchasing a Thermal Scope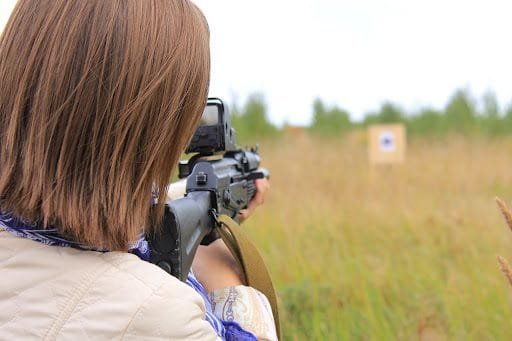 When purchasing thermal scopes, you need to consider the purpose for which you're buying them. For instance, the thermal scopes for hunting offer the best thermal imaging, while the thermal scopes for sports capture targets in motion very well.
Thermal scopes are also quite an investment, running into hundreds of dollars, so you must engage in in-depth research before buying one. Here are some factors to consider.
Magnification
The ability of a thermal scope to magnify objects at a distance is what we mean by magnification.
All thermal scopes have specifications of their magnification capabilities. It is crucial to check if it suits your need. It is important to note that resolution and magnification are not directly proportional. So, an increase in magnification will affect the refresh rate to a certain extent.
Scope and sensor resolution 
You should note that the scope resolution is different from the thermal sensor resolution. So, check out the scope resolution and the sensor's resolution differently. However, the scope resolution is generally higher than the resolution.
Scope detection range
A thermal scope detection range implies the distance you can view and get a clear image. Beyond that distance, the image would become unclear.
While some low-level thermal scopes offer a detection range of 1000 yards, some high-quality scopes can view as far as 4000 yards. A detection range of 1000 yards might be okay for beginners, but professionals can do little or nothing with that.
Reticle pattern
While some thermal scopes have a single dot reticle for the purpose of accuracy, some others have four-line standard reticles. The single dot reticle gives precise imagery in the day, while the four-line reticle is perfect for night hunting.
Refresh Rate
Refresh rate refers to the time used by the scope's processor to refresh the image. Refresh rates differ from one thermal scope to the next.
A rule of thumb is that the more frequently the scope can refresh the image, the better the image clarity.
Lens diameter
The lens diameter of the thermal scope has a crucial role to play in the field view. Generally, the field view and the lens diameter are directly proportional to each other.
Battery life
The battery life of your thermal scope is vital if you want to get good work done. The widely held standard of battery life for thermal scopes is to work for 8 hours after charging. Don't purchase a thermal scope with less than eight hours of battery life. Also, avoid overcharging the battery beyond the stipulated time because an overcharged battery does more damage than good to your battery life.
Warranty
Thermal scopes are largely expensive products and could put a hole in your wallet when you buy them. For such a costly investment, you need warranties and guarantees to assure that your investment is safe.
Sometimes, you have to use your thermal scopes in dangerous places, and there's a possibility that they could get damaged. Your warranty will help you when such issues occur.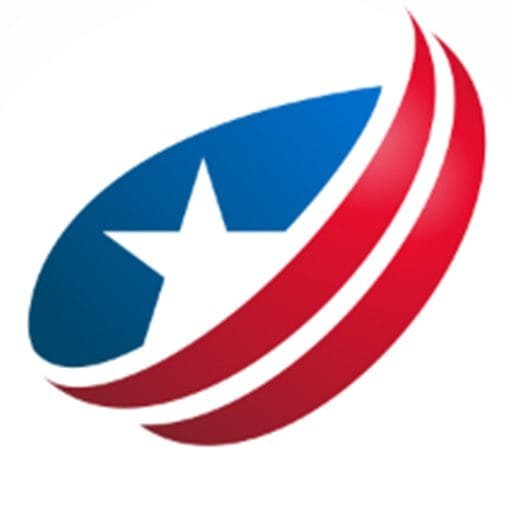 Odyssey has been the lead content writer and content marketer. He has vast experience in the field of writing. His SEO strategies help businesses to gain maximum traffic and success.