Diabetic Retinopathy – Facts, Diagnosis and Treatment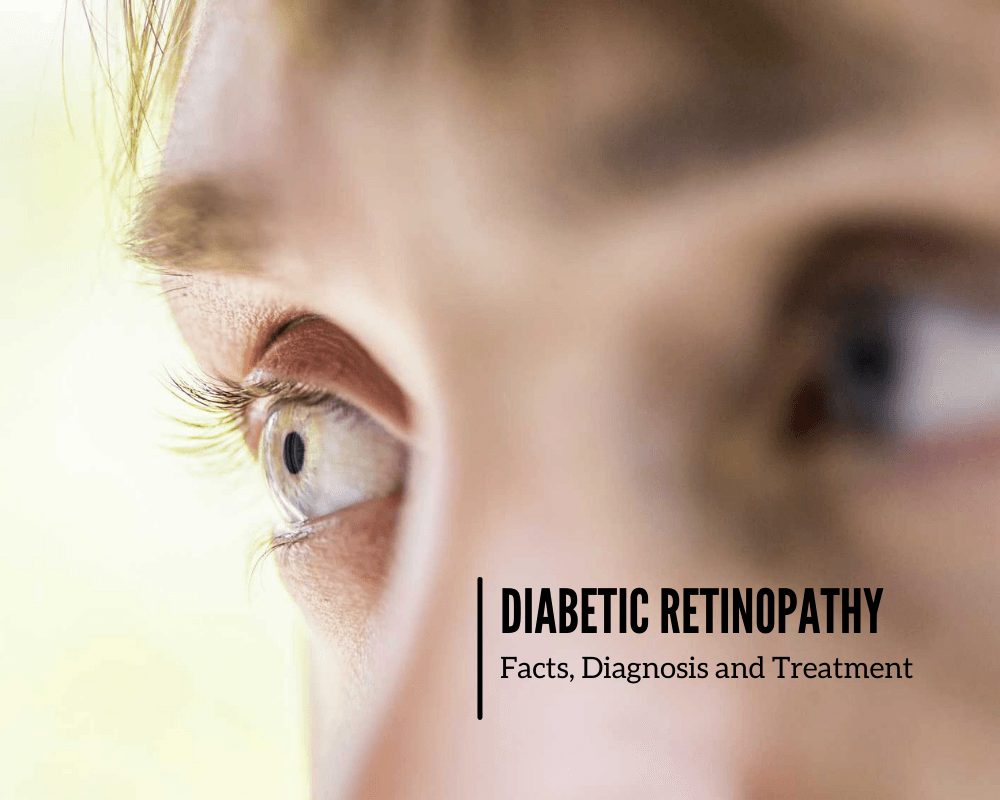 Diabetic retinopathy (DR) is a complication resulting from diabetes. It affects the retina, a delicate part of the eye. DR occurs due to uncontrolled blood sugar, which damages the retinal vessels and leads to loss of vision if left untreated. This condition is also a leading cause of blindness in people between 20 – 64 years.
Diabetics retinopathy affects about 80% of people living with diabetes for 20 years or more. However, receiving the right care and having regular eye check-ups can reduce about 90% of new diabetic retinopathy cases.
Stages of diabetic retinopathy
Diabetic retinopathy has two main stages. They include:
Non-proliferative diabetic retinopathy (NPDR)
Proliferative diabetic retinopathy (PDR)
Non-proliferative diabetic retinopathy
NDRP usually shows no symptoms, and the only way to get a correct diagnosis is by examining the fundus. The fundus can be found inside the eye, opposite the lens, and behind it. The fundus contains blood vessels, macula, optic disc, retina, and fovea.
During the fundus examination, the doctor will check for accumulation of lipoprotein, bleeding, microaneurysms, and retinal vessel changes.
Proliferative diabetic retinopathy (PDR)
PDR causes the development of abnormal new blood vessels (neovascularisation). These new blood vessels develop at the back of the eye and may erupt and bleed, leading to vitreous haemorrhage or traction retinal detachment.
In some cases, macular oedema occurs, which is a swelling resulting from the build-up of fluid. Macular oedema may cause the blood vessels to leak their content into the central vision, leading to blurry vision during any stage of the condition.
When the retina is diseased (ischemia), it causes thesecretion of vascular endothelial growth factor, a protein that stimulates new blood vessel formation – these new blood vessels lead to retinal swelling (oedema).
Diagnosis of diabetic retinopathy
Diagnosis of diabetic retinopathy occurs through clinical examination and examination of the dilated fundus. Your doctor may also use a fluorescein angiography to check the extent of ischemia in the retina. This diagnostic test uses a special camera to track the flow of blood in the retina.
Another means of diagnosing DR is using Ocular Coherence Tomography (OCT), an imaging test that determines the location and size of the swelling in the macula area.
Managing diabetic retinopathy
Managing diabetic retinopathy involves the systemic control of factors associated with a higher risk of the disease. These high-risk factors include:
Kidney problems
Blood sugar
Uncontrolled glucose
Smoking
High blood pressure (hypertension)
Dyslipidaemia (irregular lipid volumes)
Uncontrolled blood pressure levels
Studies from the Wisconsin Epidemiologic Study of Diabetic Retinopathy (WESDR) and the UK Prospective Diabetes Study (UKDPS) found these conditions to be risk factors for diabetic retinopathy.
Treatment of diabetic retinopathy

Treatment for diabetic retinopathy may include the following;
Surgery in advanced cases
Injections inside the eye (IVT)
Laser treatment
Different studies from reputable organisations like the DRCR have shown that anti-VEGF (vascular endothelial growth factor) steroid injections cantreat central macular oedema, which occurs with diabetic retinopathy.
More extensive studies also showed that the anti-VEGF injection is not an inferior treatment to PRP laser, the gold standard treatment for proliferative diabetic retinopathy (PDR).
If you have diabetes, ensure you have regular check-ups to avoid other life-threatening conditions such as diabetic retinopathy.
If you are residing in London, book your private GP appointment today at Privatedoctor.london to see an experienced doctor if you have diabetes or diabetic retinopathy
warning ….?…. Date May/08/2021…?complete your profile…..otherwise, odysseynews did not accept your article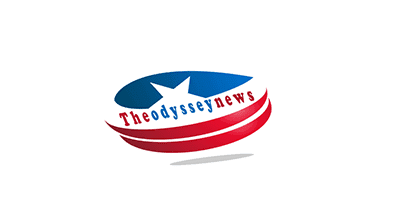 A quick guide to wedding photography
Wedding photographer is a fascinating profession. It's an unusual mix of anxiety and happiness. You can be pushing around individuals you have never met before one minute, and then joking and laughing with the same folks the next. Even if you are a complete stranger attending the most significant day of someone's life, you can still leave it feeling like a family member.
To be a photographer at weddings is difficult, despite how fulfilling it is. It's crucial to do a nice job because the wedding day is the most significant day for couples and many other people too. Although your very first wedding photography encounter can be intimidating, there is no reason that it cannot be a success with the correct planning and mindset. Expect plenty of blunders and laughs on your journey.
If you are just starting out, these are the tips you will have to learn before anything else.
1. Become acquainted with your gear
If you have just scored your very first wedding job and you want to buy a fresh new sparkling camera for that job, make sure you have practiced with it thoroughly first before the important day. This covers all of the accessories and equipment you intend to bring, and of course the camera itself.
There is nothing worse than you being unable to understand your equipment while you're supposed to be shooting, whether it's lenses, memory cards, tripods, or even a camera you just bought. This may appear unprofessional, and you may feel ashamed. So, it is important to be familiar with your gear before the wedding day.
2. Examine the location
Given the distance you might travel, it might be easier said than done. If you live nearby or are traveling a day before, then it is worthwhile to visit the site to get a sense of where you'll be shooting on the big day.
Even examining the location and knowing what you are up against will help you mentally prepare. It is even good to look at photographs other photographers done at the same location and envisioning if you can do anything differently or it will be the same.
3. Perfection comes with practice
It's a good idea to practice snapping shots before the big day, and also acquainting yourself with the equipment and technical capabilities of your camera.
Solicit the help of some family members or friends to perform some traditional wedding poses. Cape Town Based Photographer PTR told us that snap photographs of them in a range of locations, from various angles and different distances, so you can become used to customizing the camera's features to fit the situation. It's also a good idea to capture them quickly so you can recreate the situation on the day of the wedding.
4. You need experience in wedding photography so go get some
You can use your camera to practice as much as you like. It is really one thing to take shots around your garden and house but it is totally another thing in an unknown location with hundreds of strangers looking at you.
Try to assist an expert wedding photographer a few times before the first wedding you do, if possible. With this approach, you will see everything handled by a professional and you will more likely handle it better when your day comes. Taking pictures is only part of the work; additional responsibilities involve preparation and planning, dealing with other people at the wedding, and promptly and calmly overcoming obstacles. Even if you are just lugging all of their belongings around, having prior knowledge and experience can be beneficial.
You will also have the opportunity to ask any questions about any issues you may have. Working with an expert will get you a reputation on your name and it might also help you in finding future work.
5. Talk to the groom and bride ahead of time
In addition to establishing a list of any images you would like to capture, it's a good idea to ask the groom and bride about any must-have photos.
For example, they might like to photograph a sentimental position they wanted to create with family or friends that they haven't seen in a long time. Some couples choose photographs of tangible objects, like cake. If you receive some suggestions from the groom and bride ahead of time, it will help you on the big day because they are usually busy and don't have much time to talk. The groom and bride will not be able to complain about missing any must-have photos this way.
Now that you know how to capture your very first wedding, there is nothing stopping you now. This quick guide will help you ease your nerves.