Dental Abscess: Why You should Never Ignore
A dental abscess is a dental problem that does not have obvious symptoms. While some symptoms like extreme pain, sensitivity when chewing, bad breath or even bad taste in the mouth are symptoms of other dental issues, they can also be symptoms of dental abscess.
Dental abscess is a condition that causes bacteria to create a pocket of pus building up around the tooth. Having a dental abscess can cause you to have many worries and make a lot of questions go through your mind. Besides wondering about the likely causes of a tooth abscess, other things that can make you worried when you have a dental abscess include;
The severity of the abscessed tooth
Would it require immediate treatment?
Will it cause sepsis?
Is it a dental emergency? Etc
How is a tooth abscess formed?
The risk of getting a tooth abscess increases with an untreated cavity. When the cavity is not treated, harmful oral bacteria can invade and cause more damage to the tooth until the decay gets to the nerves and blood vessels in the inner chamber. When this happens, the pulp canal system becomes infected and will ultimately spread to the tip of the tooth root in the jawbone. This causes pain, of course, as well as swelling and redness of the gums. Besides this, tooth abscess causes include gum disease, fractured tooth, severe tooth decay, and problems with existing tooth canal.
Types of abscessed teeth
There are three different types of abscessed teeth, and these types depend on their location and causes. The types include the following:
Gingival abscess: This type of abscess is located in the gums, and they are caused when a foreign material gets lodged or embedded in the gums.
Periapical abscess: This type of abscess is found at the tip of the tooth root – it occurs when the bacteria get into the pulp through a cavity. The pulp is a soft, inner part of the teeth comprised of nerves, connective tissues and blood vessels.
Periodontal abscess: This type of abscess develops on the gum next to the tooth root. Gum disease or gum injury most often causes it. Nonetheless, it can spread to the surrounding bone and tissue.
Dangers associated with an untreated dental abscess
Unlike most infections of other parts of the body like the hands and the legs, dental abscess does not go away or heal without treatment. When you do not get treated on time, it can make the pain worse and increase the sensitivity, swelling and redness of gums. The use of antibiotics can correct the symptoms of dental abscess as well as the infection. Sadly, however, when you choose to ignore a dental abscess, it could result in minor to severe health conditions like the following;
Infection of surrounding bone: Untreated long term infection can have a devastating effect on the facial bone, particularly the maxilla and the mandible. When these jawbones are infected, they would have to be removed surgically to prevent the infection's spread. Even without surgical treatment intervention, the jawbones could still be weakened, thereby making it impossible for the jaws to support the teeth.
Brain infection: When the infection is not treated, it can enter the brain. When this happens, the patient may have to be hospitalised. Sadly, it can be difficult to treat because of the blood-brain barrier.
Oral soft tissues and sinus infection: The upper teeth roots extend to the sinus area, and an untreated dental abscess can trigger a sinus infection which can be undoubtedly painful. Further complications like facial cellulite and airway problems can arise when the infection spreads to the surrounding areas.
Tooth loss: If the dental abscess is not diagnosed and treated on time, the infected tooth can be lost. Besides tooth loss, the infection can also affect the surrounding bone, which will affect treatments like dental implants.
Septicaemia: This is a life-threatening complication of untreated tooth abscess. At this point, the infection spreads to the entire body. This happens when a pocket of pus ruptures, spills into the bloodstream and circulates throughout the body. It would require hospitalisation and intravenous antibiotics to control the infection.
Treatment and prevention of tooth abscess
Having known the dangers of ignoring dental abscess, it is important to immediately take note of the symptoms and commence treatment of tooth abscess. Treating an abscessed tooth involves clearing up the infection and relieving the pain. A dental health professional should do this, and the location of the abscess would have to be determined through an X-ray examination. The various treatment options for dental abscess include;
Abscess drain: Here, a small cut is made in the abscess to drain, and the infected area is cleaned with a saline solution.
Root canal procedure: This method involves draining the abscess by drilling the affected tooth to remove the infected pulp, after which it is filled and sealed. A dental crown is placed on the cavity, and it is also made to strengthen the tooth.
Antibiotics: Your dentist can often prescribe oral antibiotics if you have a weak immune system. This is to prevent the infection from spreading to other areas.
Tooth extraction:  This becomes an option if the tooth has become severely damaged. When the affected tooth has been removed, the dentist will have to drain the abscess.
Prevention of tooth abscess involves good oral hygiene, such as brushing twice daily and flossing regularly. Also, regular dental visits every six months is important for good and healthy teeth. When your tooth abscess has been treated, you should visit your dentist for follow-up checkups.
You can visit at www.emergencydentist.london/ to book an appointment online for tooth abscess treatment. 
I am a professional blogger. I like to write different blogs and articles on health related topics on regular basis.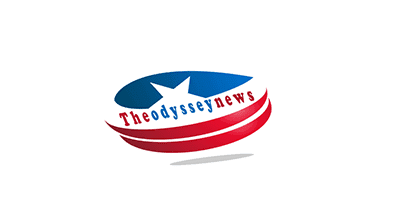 Do you want to attract customers with Lip Balm Boxes?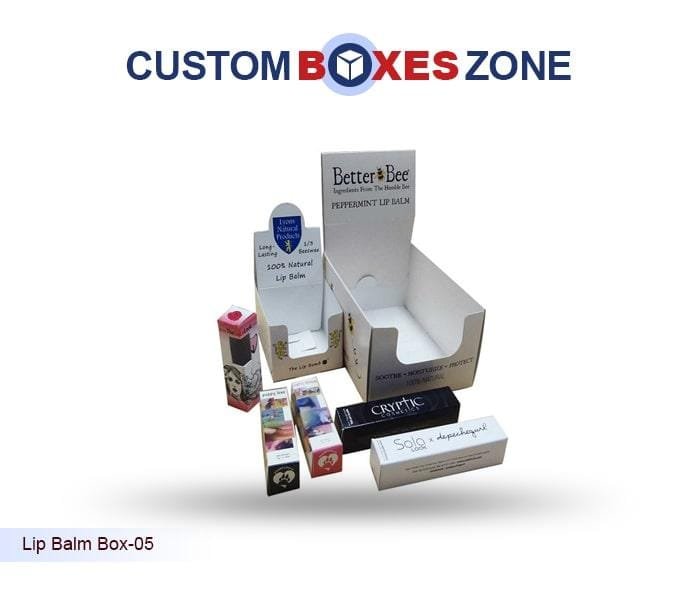 How to Keep your product conserved with Lip Balm Boxes?
Lip balms are getting noticed these days and many people use these lip balms in a variety of flavors to keep their lips hydrated. Many retailers and manufacturers are coming into the market with their unique lip balms for a variety of uses and customers for varying needs and requirements. As much as lip balm makers are entering in market, there is an increasing need generating to conserve these lip balms. Many Lip Balm Packaging manufacturers are advancing in the market with their unique and customized Lip Balm Boxes to meet this increasing demand. What are the major factors every lip balm maker needs to understand while deciding on Lip Balm Packaging Boxes for their lip balms? Let's see the details.
Custom Lip Balm Display Boxes Packaging to conserve your Lip Balms
Custom Lip Balm Boxes have a variety of roles and need to be filled for your luxurious lip balms. They conserve your lip balms for a longer period from bacteria. They also establish the destruction of wear and tear during the freight process. They play an important part in raising the display show of your lip balm product. Lip Balm Boxes are possible in interesting color mixes. The material also varies as per the desire and requirement of lip balm makers. They can choose various styles and sizes to match their product size. It may also include extra additions and printing styles in Lip Balm Boxes to improve Lip Balm Packaging quality. Custom Lip Balm Boxes deliver the basic differentiation between products from different adversaries.
Future securing environment-friendly material for your Custom Lip Balm Display Boxes
Custom Lip Balm Display Boxes created with eco-friendly material are critical for our future environmental safety and protection. Quality material should be equipped with features like biodegradable, reusability, and recyclable materials that are standard for high-class Lip Balm Packaging. By using Custom Lip Balm Display Boxes material with these features, you can also contribute to protecting the environment for future generations.
Biodegradable is the feature through which Lip Balm Packaging material decomposes itself after a certain period and converts itself into natural material. Lip Balm Packaging materials like Kraft paper, cardboard boxes are those kinds of materials that are made of natural recyclable material. use of these kinds of packaging for lip balm material and avoidance of Custom Lip Balm DisplayBoxes with chemical material in the future. You should order all your Lip Balm Packaging with Custom Boxes Zone that ensures it created all their Custom Lip Balm Display Boxes with natural materials like cardboard, Kraft Paper, and corrugated boxes.
Lip Balm Packaging decorative printing features
Printing features that are available to decorate your Custom Lip Balm Display Boxes include elegant design and creative content. You can use these features along with printing styles like embossing and engraving to differentiate the content writing style from simple flat writing to 3d effects.
These features not only separate your Lip Balm Packaging Boxes from your competitors but also improvise your overall brand image. Printing your brand logo provides an extra added benefit for your brand and sales boosting. Your brand logo displayed in elegant style with quality printing converts your ordinary-looking Lip Balm Packaging to an attractive look. Your brand and sales can get huge customer engagement and brand loyalty if you succeed to create different-looking packaging for Lip Balm Boxes your lip balms.
Critical factors to consider for printing decoration techniques for Packaging for your Lip Balms
Various Lip Balm Packaging suppliers are available in the market with varying printing techniques for different situations and needs. Printing techniques are available to match quick printing and testing results like digital printing. Getting your Lip Balm Packaging Boxes in bulk quantities quickly and cheaply requires implementing lithographic printing techniques.
There are some major differences in setup and the situations where these techniques are beneficial and recommended for excellent results. In the digital printing method, someone directly implemented the design or printing content on the material on which the results are required. In a lithographic method of printing, die-cast plates are prepared first for the printing task and printing ink is implemented on these plates initially. Once these plates are ready and set up then you can get printing in enormous quantities at cheap rates.
Ordering quantity offers for your cost-reducing Wholesale Lip Balm Boxes
You have an ordering quantity that is huge in numbers, but you don't find any right Lip Balm Packaging manufacturer that is providing you the desired quantity either within your time frames or your budgeting limits. You should your order with Custom Boxes Zone.
Our latest machines and optimized operations have enabled us to provide your Custom Lip Balm Packaging order in any desired quantities within your deadlines. Our optimized operations and procedures have allowed us to minimize wastages and thus allowed us to offer Lip Balm Packaging at minimum costs. We have designed our bulk order discounts and quantities to order accordingly. We have the right quantity and discounts for all your Lip Balm Packaging needs.
Innovate your own Custom Lip Balm Display Boxes with plug and play customization options
Getting into the driving seat and innovating by yourself the Lip Balm Packaging for lip balm as per your desire and imagination is a very fulfilling and liberating feeling. Deciding and selecting each feature of your Lip Balm Boxes provides a unique sense of freedom and control on every step of the Lip Balm Packaging manufacturing process.
You only may not select the look and feel for your Custom Eyeshadow Packaging, but also have the freedom to select the material quality as well. You can add custom finishing features like silver foiling, gold foiling, or UV print to improve the quality accordingly. If you want to add extra spacing extra edges or extra pockets for auxiliary items, you are independent to select them as well.
Who is offering plug-and-play features for your own innovative Lip Balm Packaging?
As of now, you have got a detailed understanding of all features and factors required for high-class Lip Balm Packaging materials. You have also decided and selected the features that you want to see in your Lip Balm Packaging. Next, you want that kind of Lip Balm Packaging supplier who provides the same level of freedom and liberty to pick the features for your 
Lip Balm Boxes Wholesale
.
You require a supplier with industry experience and expert resources who can deliver packaging boxes as per your quality standards. Not all packaging manufacturers offer Lip Balm Packaging features that match your requirements. Custom Boxes Zone with a lot of industry know-how and talented resources is the right choice for all your packaging for lip balm needs for your Lip Balm Boxes. our December discount deals are an amazing opportunity for you to get your Lip Balm Packaging Boxes in bulk quantity at affordable rates.