Dealing with picky eaters
Feeding children is hard as it is, but the matter is even more difficult when the child is picky eater. Such children have issues with the texture, smell, or taste of a large variety of foods, that makes feeding them a challenge.
Being a picky eater is also dangerous for the health. Such children limit their dietary intake to a few types of foods only, that then limits their intake of other food groups then.
This can lead to nutrient deficiency as well, which causes deficiency problems, meriting a visit to the Child specialist in Lahore then.
Hence, parents need to have a proper game plan to deal with the picky eaters. Here are some tips to help you:
Alternate ways of nutrients
It is important that parents have a know-how of nutrients, so when their child refuses to eat something, they can present with the alternatives to ensure at least that the child gets the basic nutrient.
For example, if your child does not like red meat, try to give them chicken or perhaps fish. If that's not an option, try to give beans and lentils.
Build on what they like
Since it is hard to expand the palate of the picky eaters, a safer bet is building on the things that they already like. Making variations ensures that they don't tire out of eating the few things they like, and it also allows for parents to add more nutritional value to the food.
For example, if your child likes eggs, you can try boiled eggs, omelet, fried egg, frittatas, French toast etc.
Allow them to help with preparation
Children are going to be much more open minded towards food that they help prepare. It allows them to exert control, and it also makes them feel responsible towards the meal. So, take your children grocery shopping with you. Allow them to help stowing away the food alongside seeking their help for cleaning the food.
Some safe preparatory practices that do not allow the use of stove and knife can also be delegated to them to make them feel more of an adult.
This can make them responsible for the food being put on the table, and they are then more open to trying it since they made it, sort of.
Let them build their own meal
Often, children will not like the things that you put together, because your inadvertently add something that they do not like to eat. Instead of doing this, let them build their own meal. For example, ask them what they want to put in their burger, but to save yourself the hassle, present them with a few options first.
This way, when they child knows that they themselves constructed the burger, they are more likely to eat it.
Monotonous menu
Sometimes, monotony is the key with picky eaters. Since they are not likely to experiment and eat something new, it is better that you keep the menu to the few dishes that they are going to eat and keep rotating them every week.
Make at home
Many things like nuggets can be made at home, using healthier recipes and better ingredients. See then if you can crack the recipe on different fast and processed food that your child loves.
Try different cooking techniques
It is not only the ingredient that matters, but your cooking technique is also very important. Therefore, experiment a little to find what sort your child enjoys the most, especially when it comes to vegetables.
Sauté, stir fry, bake, steam, broil, boil the vegetables. Perhaps add different sauces, but make sure that your child is getting enough vegetables.
Eating vegetables is not only important to gain the wide variety of nutrients they store, but also get the fiber therein. Without enough dietary fiber, problems like constipation ensue, that then require help of the Child specialist in Islamabad.
I am GraceIsabella Hennyjohn. I am professional Digital marketer and content writer. I have 4+ year experience in this field.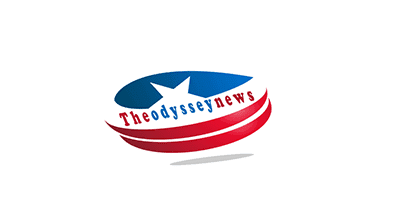 Tips to help raise your credit score
It's possible to improve your credit scores by following a few simple steps, including: opening accounts that are accountable to the credit bureaus, maintaining low balances and paying your bills on time. You can test to boost your credit score by getting credit for paying charges like your cellular phone, utilities, and popular streaming service, free, with Experian Boost™† . However, it can be difficult to learn where to start. Whether you're building your credit from scratch or rebuilding after your credit scores have taken a hit, it's important to learn how your scores are calculated and the basic ways to improve them. Then, you can dive into more detailed guides based on your situation.
Steps to Improve Your Credit Scores
The specific steps that can help you improve your credit score will depend on your unique credit situation. But there are also general steps that can help almost anyone's credit.
1. Build Your Credit File
Opening new accounts which will be reported to the major credit bureaus-most major lenders and card issuers report to all three-is an important first step in building your credit history. You can't start laying down a good background as a borrower until there are accounts in your name, so having at least several open and active credit accounts are a good idea.
These could include credit-builder loans or secured cards if you're starting out or have a low score-or a great rewards credit card without annual fee should you be trying to improve an established good score. Getting added as an official user on someone else's credit card can also help, assuming they use the card responsibly.
If you're starting from scratch without credit file at all, the main step is merely getting a credit report with a bureau.
2. Don't Miss Payments
Your payment history is one of the main factors in deciding your credit scores, and having a long history of on-time payments can help you achieve excellent credit scores. To do this, you will have to make sure you don't miss loan or bank card payments by more than 29 days-payments that are at least 30 days late can be reported to the credit agencies and hurt your fico scores.
Setting up computerized payments for the minimum amount due can help you avoid missing a payment (as long as you're careful not to overdraft your bank account). If you're having trouble affording a bill, get in touch with your credit card company right away to discuss hardship options.
Staying on top of accounts that don't generally appear on your credit reports (gym memberships and subscription services, for instance) may also be important. The on-time payments might not help your credit, but the account being sent to collections could still cause your scores to dip.
3. Catch Up On Past-Due Accounts
If you're behind on your bills, bringing them current could help. While a late payment can stick to your credit report for up to seven years, having all of your accounts current can be good for your scores. Additionally, it stops further overdue payments from being put into your credit history as well as additional late fees.
For those having trouble with credit card debt, speaking with a credit counselor and getting on a debt management plan (DMP) is actually a good option. The counselor may be able to negotiate lower payments and interest rates, and get credit card providers to bring your accounts current.
4. Pay Down Revolving Account Balances
Even if you're not behind on your bills, having a high balance on revolving credit accounts can cause a high credit utilization rate and hurt your scores. Revolving accounts include bank cards and lines of credit, and maintaining a low balance on them relative to their credit limits will help you improve your scores. Those with the highest credit results usually keep their credit utilization ratio in the low single digits. read more info from online website
5. Limit How Often You Apply for New Accounts
While you may need to open accounts to build your credit history, you generally want to limit how often you submit credit applications. Each application can result in a hard inquiry, which may hurt your scores a little, but inquiries can add up and have a compounding influence on your credit scores. Opening a new account will also decrease your average age of accounts, and that could also hurt your scores.
Inquiries and the common age of your accounts are minor scoring factors, but you still want to be cautious about how many applications you submit. One exception is when you're rate searching for certain types of loans, such as an auto loan or mortgage. Credit scoring models recognize that rate shopping isn't risky behavior and could ignore some inquiries if they occur within the span of a couple of weeks.
How Long Does It Take to Rebuild a CREDIT HISTORY?
There's no set timeline for rebuilding your credit. How long it requires to increase your credit scores is determined by what's hurting your credit and the steps you're taking to rebuild it.
For instance, if your score takes a hit after a single missed payment, it could not take too long to rebuild it by bringing your account current and continuing to make on-time payments. However, if you miss payments on multiple accounts so you fall over 3 months behind before catching up, it'll likely take longer to recover. This effect can be even more exaggerated if your late payments cause repossession or foreclosure.
In either case, the impact of negative marks will diminish as time passes. Most negative marks will also fall off your credit reports after seven years and stop impacting your scores at that time if not sooner. Chapter 7 bankruptcies can stay for as much as 10 years, however.
In addition to letting time help you rebuild your scores, you can follow the steps above to proactively add positive information to your credit file.
You may also hear about credit repair companies that provide to repair or "fix" your credit-for a price. It might seem to be tempting, but credit repair companies can't do anything that you can't do on your own for free. Similarly, you should be wary of so-called debt consolidation companies that may encourage you to stop making payments in an attempt to try to "settle" the debt for less than individual owes. Their plan can lead to major credit score harm and may not even finally work to lessen the debt obligation.
Establishing or Building Your Credit Scores
Depending on your experience with credit, you might not have a credit report at all. Or, your credit file might possibly not have enough information that credit scoring models are able to assign you a credit score.
With FICO® Scores, you need to have at least one account that's half a year old or older, and credit activity during the past half a year. With VantageScore, a score may be calculated when an account appears on your report.
When you don't meet the criteria, the scoring model can't score your credit report-in other words, you're "credit invisible." As a result, creditors won't be able to check your fico scores, that could make it difficult to open new credit accounts.
Some people may be in a situation where they've only opened accounts with creditors that are accountable to only one bureau. When this happens, they may only be scorable if a creditor requests a credit file and score from that bureau.
If you're brand new to credit, or reestablishing your credit, revisit the first step above.
How Credit Scores Are Calculated
Credit scores are dependant on computer algorithms called scoring models that analyze one of your credit reports from Experian, TransUnion or Equifax. Scoring models (and there are many) could use different facets, or the same factors weighted differently, to determine a particular score. However, credit results generally share a few similarities:
Scores are calculated predicated on the information in a of your credit reports.
Scoring models try to predict the likelihood a borrower will be 90 days late on a bill in another 24 months.
A higher score indicates one is not as likely to fall behind on a bill, and vice versa.
The vast majority of lenders use credit scores calculated by FICO and VantageScore® scoring models. The newest versions with their generic credit scores use a score range of 300 to 850-and a score in the mid-600s or more is often considered a good credit score. (Generic means they're suitable for any type of lender. FICO also creates industry-specific scoring models for auto lenders and card issuers that range from 250 to 900).
Considering how different credit scores use the same underlying information to predict the same outcome, it might not be surprising that the steps you try try to improve one score can help increase your fico scores.
For example, making on-time payments can help all your credit scores, while missing a payment will likely hurt your entire results. There are various factors that can affect your credit scores. Here, we'll give attention to the actions you can take to help make your credit results.
A self confessed Bollywood Lover, Travel junkie and Food Evangelist.I like travelling and I believe it is very important to take ones mind off the daily monotony .