Creative Letterhead Template To Make Your Business Stand Out
Letterheads are one of the earliest ways that businesses and companies formally communicate with their clientele. Although letterheads today are used for various other purposes within the departments of the company than just communicating with clients.
A business or a company must have representative elements and letterhead is one of the most important ones. A company letterhead has to be unique, it makes a business stand out among its competitors.
What is a Letterhead?
A letterhead is a stationery piece that aligns a brand or business with all the written correspondence. It is mostly at the top of the letter paper although designers have taken creative liberty and letterheads have been placed at different corners. Nowadays, letterheads aren't limited to printed letters but they're also used in digital messaging. They carry the essence of a brand. A letterhead also adds to the advertisement of a business.
A company letterhead generally includes the following,
Company or Business name

Contact Address

Contact number

Email 

Company logo

Design(if there is any)
A business logo is an important part of its brand identity. It is the logo that's going to leave an impression on the viewer's mind. Therefore, one needs to focus on logo design and placement as well.
What is a Letterhead Template?
A letterhead template is a predesigned and preconfigured material that lets you create letterheads of your choice, keeping our brand image and what your company represents and stands for in mind. You can create one or more letterheads according to the issue you are mentioning.
A template allows you to change fonts, colours, and other design elements as per your brand essence.
How are letterheads important?
The importance of letterheads lies in the very fact that they'll be the face of your brand and company and they'll be noticed and looked at first when sent to a client or anywhere. Your brand needs to make a good impression and the entire onus falls on representative and advertisement elements. So it should be well curated and well designed. 
Some light on why businesses should opt for customised letterheads.
Customised company letterheads help companies to project a very sincere image of their business ethics and policies. A plain sheet looks simple and won't have the brand essence Whereas, a correspondence with a company image delivers a strong message. Letterhead adds value to a piece of paper and builds its importance.

Company Letterheads are a strong advertisement element. It carries the brand image and advertises your business wherever it reaches.

Official letters to clients with customised company letterheads draw more attention than any plain letter. Moreover, it grabs the attention of people other than the recipient only. A well-designed and thoughtful letterhead will provide visibility to your business 
How to Customise a letterhead for your business
Now that we know what letterheads are and their importance. Let's get into how you would customise a letterhead for your company.
Using Letterhead templates online.
Letterhead templates have given a huge relief to non-designers who want to incorporate their original aspects into a design but are unable to do it from scratch. There are numerous free letterhead templates online that one can use as examples or directly alter and modify but make sure it has a little of your preferences. However, instead of selecting a letterhead template free of cost, someone who wants a fully professional touch can alternatively purchase it from a designing website and specify their preferences.
Here are some pointers that will be quite useful if you want to create a business letterhead from scratch or modify a free letterhead template.
Basics
A blank page can make one think of all the elements they want to add. But as alluring as it can be one must keep the basics in mind. Basics are the ones that are important for your letterhead irrespective of how creative you can be. Those are what you want the recipient to look at. 
A company letterhead must have these three basics:
Company name.

Logo.

Contact details.
The basics include the size of the company letterhead. The standard letterhead size is 210 by 297 mm or 8.27 by 11.7 inches. Once done with the size you need to decide the layout for the letterhead and figure out the grid. The task of making letterhead eases down a lot when you put the grid on the layout. It gives you the basic idea of where to put the elements that need to be added.
Setting a standard for your Letterhead
This is one of the important steps while designing a letterhead, this will pave the way for further designing process and help you decide what you need in your company letterhead. You need to have a clear understanding of what your brand represents, company values and policies, and most importantly who your clients and audiences are. To set standard means to analyse your business and brand and fix a tone for the letterhead i.e. company logo, the colour gradient around which the other design process will revolve. This will ease down the further development process.
Giving elements to your Letterhead
You can give certain elements to your letterhead to make it unique, stand out among the competitors, and draw attention to the brand and the content it is sharing, which is the foremost purpose of this document. The elements should go according to the fixed standards. 
You can add borders to your letterhead. Although, it is not mandatory to add. A lot of designers take creative liberty and include borders in letterhead templates. Borders provide your letterhead dimension and aid in keeping the reader's attention on the document's text. The border can be customised to match the company's colour gradient which you have already decided.
You can add additional designs to give your letterhead a face that represents your business. To personalise a letter, one can include a watermark, a company seal, or even their signature. But one should constantly keep in mind that simplicity is excellent. The page should not be immediately filled with designs just because it is blank. The goal of the letterhead is still for people to notice your company name, logo, and contact information.
Your company letterhead can have a catchy heading placed at the top. A header that immediately grabs the reader's attention can be made by using the company's colour gradient. However, keep in mind to be subtle with header design; avoid choosing a header that is overly quirky if you want your company to project an authentic image.
As mentioned earlier, ensure that your brand has a consistent colour scheme that captures the essence of your company. Consistency in formal documents creates the impression of a reliable brand. Use the same colour scheme for your business cards and envelopes to advance.
Arriving at this design feature so late does not lessen its significance. The most crucial component of any company letterhead or graphic design is the typeface. How much attention your documents receive depends on the typography used in the design. 
You can't merely use a font that is excessively large and aggressive to catch attention; it will look messy. You cannot use a font that is too small since soon every other element will obscure it. Make sure to stick with a typeface that is both bold and elegant-looking, but also large enough to draw attention.
Tip: Stick to one font style throughout the document; avoid experimenting with other font styles.
Conclusion
Creative letterheads offer the recipient a lasting image of your brand. Now that you are aware of its significance, you should get a letterhead as soon as possible or create one yourself now that you know how to do it and set your company apart from the competition.
I am GraceIsabella Hennyjohn. I am professional Digital marketer and content writer. I have 4+ year experience in this field.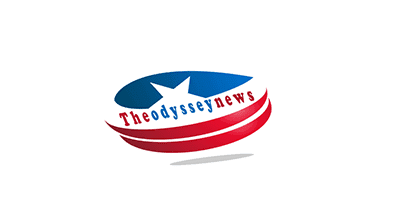 How to find an escort girl?
You are looking for an escort girl, but you don't know how to find one? In this guide, we provide you with the information you need to do so. Discover the most efficient ways to contact and meet birmingham escorts.
Access specialized ad sites
Just like for real estate, cars, or hotels, there are specialized ad sites for escort girls. Dedicated to sex workers, they allow independent escorts to publish ads to gain visibility and make their services known. Most of these ads are linked to landing pages on which the girls detail their services, publish their photos and advertise their rates. If you need advice on how to navigate this type of site safely, visit profilcougar.com.
The main concern with this category of sites is that you have to know how to sort out the different types of profiles exposed. Indeed, the ads of escorts are mixed with ads of prostitutes and erotic masseuses. It is therefore necessary to be able to differentiate between the profiles of escorts and those of other sex workers.
If you are looking for fresh and new escorts, these sites will suit you well. For, they are the best way for novice girls to find their first clients. However, beware of scams!
Go to escort websites
To find a birmingham escorts as easily as possible, you should visit an escort girl website. Thanks to the expansion of the Internet, it is possible to access all types of services related to sex workers. Indeed, these websites are more and more numerous and specialized. You can find all the types of girls you need.
From now on, all categories of escorts are available on the internet, whether they are independent or affiliated to an agency. This gives you a multitude of possibilities and choices according to your expectations. If you need more guarantees and security, go to an agency website. For those who are looking for freedom, independent girls are waiting on their pages.
The main advantage of the Internet is its transparency. By going through its channel, you have the opportunity to access photos and videos describing the girl of your desires. Unlike the phone, you have a clear view of the person with whom you exchange. However, you will also be exposed to risks of scam. You should therefore make sure that the sites you access are reliable.
Ask around in a large hotel
By definition, the role of an escort girl is to accompany her client during his travels. The fact is, most of these clients are men on business trips who stay in hotels. That's why many of the big hotels are in partnership with escort agencies. If you are traveling in Paris or in a foreign country, ask a good hotel and you will be served.
Rest assured, you will never see a hotel advertising such a service, so be tactful. Approach the front desk politely and present your problem with as much discretion and finesse as possible. If you are asked to wait, go up to your room and run a nice bath while your request is being processed. Facilities that use this type of service are discreet in order to maintain their public image.
I am GraceIsabella Hennyjohn. I am professional Digital marketer and content writer. I have 4+ year experience in this field.