Create a Wikipedia Page in 7 Simple Steps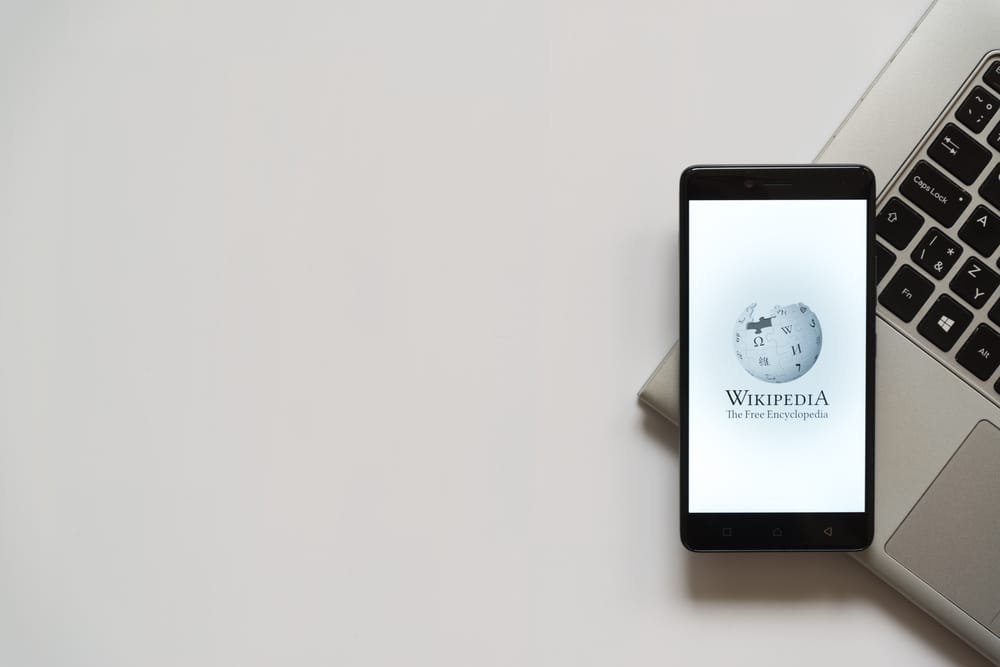 There are three months since the start of 2022, and all businesses are still coping with covid 19 effects on the economy and sales. People from different business backgrounds want to increase their sales. Digital marketing has gained great success after covid. If you are a new business owner and want to sell online, digital marketing is best for you. Different companies are coming up with new techniques to increase their customers. The best way to do digital marketing is by creating a Wikipedia page.
Different studies revealed that people nowadays prefer to search online before buying anything. According to one of the research projects, almost 32.5 million people use Wikipedia to know about the authenticity of any information. If you have a huge marketing budget, you can hire different Wikipedia page creation services.
But, if you are new in the business and want to do correct branding and marketing, this blog is for you. Here in this blog, you will get a step-by-step guide to creating a Wikipedia page.
1.      Do an appropriate study related to your Topic
The first thing you should keep in mind before designing a Wikipedia page is to do extensive Research. It is substantial to know all the details related to the working of Wikipedia page. Always provide correct information about your business.
2.      Create an account on Wikipedia.org
After doing research, the second step is to create an account for your company. You will create an account on  Wikipedia.org. Search this website on google and click on Create an Account bar on the top right corner of the page. You will get a form. Fill out this form. Set an appropriate user name. You can also press the notification button to get all information about your page.
Before creating a Wikipedia page, it is important to know that Wikipedia has strict policies related to the authenticity of your business. You must follow all the guidelines of Wikipedia page creation. Your page should not be involved in defaming any other person, business, or celebrity. Wikipedia considers these practices as an act of vandalism. Wikipedia can permanently ban your account on the accusation of vandalism.
3.      Become An Autoconfirmed User
It is very important to build credibility on the Wikipedia platform to get success. It is necessary to become an autoconfirmed user before creating a Wikipedia page. For an autoconfirmed user it is necessary that your account must be four days -old and you have done at least 10 edits.
4.      Create the Wikipedia page
To create a Wikipedia page, search the "Writing Page". Press the article wizard button. The Wikipedia article wizard will pop up. Now you have two options. You can click Next or edit your page in the Wikipedia sandbox.
You can add as much information as you want related to your business. You can create different headings for better readability. You can give a brief overview of your business, what it does, and its revenue for a basic understanding.
5.      Give Appropriate Citations on Your Wikipedia Page
Wikipedia works as an encyclopedia. the more information you will give related to your business the more it will be better for your business to grow. Proper citation assures trust in your readers.
6.      Submission For Review
After editing all the information, submit your page for review. If you have provided all the correct information related to your page, Wikipedia will upload your page on the official Wikipedia page. Wikipedia has several tests to detect whether your page is worth publication.
7.      Regularly Update the Content of Your Wikipedia Page
Your work is not completed even after approval of your Wikipedia page for publishing. Different companies are evolving day by day. It is important to update all the new insights of your business on your Wikipedia page. It will help customers to know about the latest happenings in your business.
3 Important points to remember before creating a Wikipedia page for any business
Briefly give the introduction of the company. People lose interest early so your main introduction should not be more than 4 to 5 sentences.
Describe your company achievement in a neutral tone. Your page content should be unique.
Do authentic editing on the Wikipedia page to get the early publication.
Provide credible references on your Wikipedia business page. This will help Wikipedia to understand the authenticity of your organization. Independent source helps you in avoiding Wikipedia's conflict of interest policy.
Conclusion
Nowadays, businesses can get overnight success by doing correct branding. Wikipedia page can help you in maximizing your reach to a variety of customers. In this era of digital marketing; it only depends on you to increase your sales and annual revenue by maintaining correct information on your Wikipedia page. Remember that users now can get information about anything with a single. Use this to your advantage by giving correct and detailed information about your business.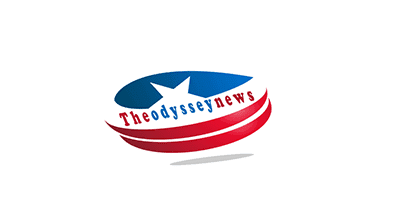 How Much Do Surrogates Make? Everything You Need to Know About Surrogacy
Introduction
Surrogacy is an amazing, selfless act that helps those who cannot have children of their own experience the joys of parenthood. However, it is not without its challenges – both for the surrogate and the intended parents. This article will explore how much a surrogate earns and everything related to surrogacy, and how to deal with them.
Who can be a surrogate?
Any woman between the ages of 21 and 45 who meets the physical and psychological requirements can be a surrogate. You must also have had a previous successful pregnancy and delivery. You will need to undergo a medical and psychological evaluation to ensure that you are suitable for surrogacy.
2. How much do surrogates earn?
Surrogates can earn anywhere from $20,000 to $100,000, depending on their experience, the state they live in, and the type of surrogacy arrangement they have with the intended parents.in reality Experienced Surrogates can earn as much as $55,000 easily and all it depends upon their positive conversations with the parents.
3. What are the possible problems with using a surrogate?
There are a few potential problems that can occur when using a surrogate. The first is that the surrogate may develop a bond with the baby and have difficulty giving them up after birth. The second is that the surrogate may have medical complications during the pregnancy. The third is that the surrogate may not be able to carry the baby to term. Finally, there is always the possibility that something could go wrong during the surrogacy process, which could put both the surrogate and the baby at risk.
The process of surrogacy
The process of surrogacy can be a long and difficult one. There are many things that need to be taken into consideration, such as the health of the surrogate and the intended parents, the legalities involved, and the financial aspects.
The first step is to find a surrogate mother. This can be done through a surrogacy agency or by word-of-mouth. Once a surrogate is found, there will need to be extensive medical and psychological testing to make sure that she is physically and mentally fit to carry a child.
The next step is to create a contract between the surrogate and the intended parents. This contract will outline all of the legalities and financial agreements between the two parties. It is important to have everything in writing so that there are no misunderstandings later on.
Once the contract is signed, the surrogate will undergo fertility treatments so that she can become pregnant with the intended parents' child. This process can take several months.
Once the surrogate is pregnant, she will carry the child for nine months and then give birth. After the baby is born, he or she will be handed over to the intended parents.
The different types of surrogacy
There are two main types of surrogacy: traditional surrogacy and gestational surrogacy. In traditional surrogacy, the surrogate is also the biological mother of the child. This means that she is artificially inseminated with the father's sperm. In gestational surrogacy, the surrogate is not the biological mother of the child. Instead, she carries the child that was conceived using in vitro fertilization (IVF). The egg and sperm are from the intended parents or from donors.
Traditional surrogacy is less common than gestational surrogacy because it can be more emotionally difficult for the surrogate and the intended parents. Gestational surrogacy is also considered to be more legal because there is no genetic connection between the surrogate and the child.
There are also two different types of gestational surrogacy: partial surrogacy and full surrogacy. In partial surrogacy, the surrogate's eggs are used in IVF. In full surrogacy, donor eggs are used in IVF. Partial surrogates are typically more expensive because they have a higher success rate. Full surrogates are less expensive but have a lower success rate.
How much do surrogates get paid?
Surrogates can earn a significant amount of money for their services. Some surrogates may charge as much as $50,000 or more. However, most surrogacy arrangements involve the surrogate being compensated for her expenses, rather than being paid a flat fee. This can include medical expenses, legal fees, and other costs associated with the surrogacy process.
Intended parents should be prepared to discuss financial compensation with their surrogate. It is important to be clear about what costs will be covered by the intended parents, and how much the surrogate will be compensated for her time and effort. Surrogates should be given a fair financial compensation for their services, but the exact amount will depend on the specific arrangement between the intended parents and the surrogate.
How to find a surrogate
How to find a surrogate
There are a few different ways that you can go about finding a surrogate. You can contact a surrogacy agency, search online, or ask for recommendations from people you know.
When you contact a surrogacy agency, they will be able to put you in touch with potential surrogates who meet your criteria. You will then be able to interview them and see if they would be a good match for you.
If you search online, there are many websites that allow you to search for surrogates. You can usually narrow down your search by location, age, and other factors. Once you find someone who you think might be a good match, you can reach out to them and see if they are interested in working with you.
Finally, you can ask people you know if they know anyone who might be interested in being a surrogate. This can be a good option because it allows you to get personal recommendations from people you trust.
Possible problems with surrogates
There are a few possible problems that intended parents can face. So, it is advised to the  Intended Parents: How to Deal with Possible Problems with Your Surrogate,  And you should be aware of when working with a surrogate.
One problem is that the surrogate may not be able to carry the baby to term. This could be due to medical problems or simply because the surrogate is not physically able to do so. If this happens, it could mean that the intended parents would have to find another surrogate or make other arrangements.
Another possible problem is that the surrogate may not want to give up the baby after birth. This could happen if the surrogate forms a bond with the baby during pregnancy. If this happens, it is important for the intended parents to be understanding and try to work out an arrangement with the surrogate.
Overall, surrogacy is a safe and effective way to have a child. However, there are a few potential problems that intended parents should be aware of.
How to deal with possible problems with your surrogate
As with any relationship, there is always the potential for problems to arise. If you are working with a surrogate, it is important to be prepared for any possible problems that could come up.
One of the best ways to deal with problems is to communicate openly with your surrogate. If something is bothering you, let them know. It is also important to listen to what your surrogate has to say. They may have concerns that you were not aware of. By communicating openly, you can work together to resolve any issues that come up.
If communication does not seem to be solving the problem, you may need to seek professional help. This could be in the form of counseling or mediation. A professional can help you and your surrogate communicate better and work through any issues that you are having.
Dealing with problems early on can help prevent them from becoming bigger issues later on. By being prepared and knowing how to deal with problems, you can keep your relationship with your surrogate strong and healthy.
Conclusion
If you're considering becoming a surrogate or are in the process of working with a surrogate, it's important to be aware of the possible problems that could arise. While most surrogates are experienced and well-qualified, there is always the potential for difficulties to arise. By being prepared for potential problems and knowing how to deal with them, you can help ensure a smooth and successful surrogacy experience for everyone involved.
I'm a professional Web and graphic designer with 5 years of experience in developing web design skills.