Couples challenge: 20 questions to see who knows who best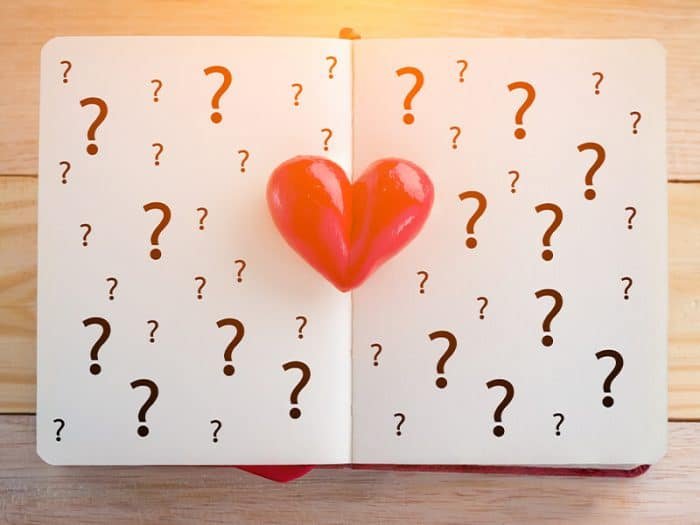 Ask your partner these questions to find out how much they know about you and to discover together those things they need to know about the other.
Sometimes we think we know everything about our partner, or sometimes we think that our partner knows everything about us. However, as the saying goes "you never finish knowing someone." Are you ready for this challenge as a couple?
The communication is a fundamental part of a good relationship. When we start a love relationship we get to know each other little by little and after a while we discover that we know in depth many things about each other.
However, many things are overlooked, that for the good of the couple it is good to know them. For example, we women love that men remember details that we once told them, because for us it was important to trust that.
Therefore, what we propose in this article is to carry out this questionnaire as a couple to see how much they know about each other and what things still need to be known. Not only will they have fun for a while, but they will put their memory to the test (although there may be a few complaints as well!)
The 20 questions to know who knows who the most
Ask your partner these questions to find out how much they know about you and to discover together those things they need to know about the other. They can answer simultaneously, or first answer one and then start over with the questions to answer the other.
1 What was the name of my best friend from childhood?
2 How old was I when I had my first pet?
3 What is my OCD or mania?
4 What can't I stop doing before going to bed?
5 What is my weak point?
6 What part of my body does not make me feel comfortable?
7 What do I value the most in you?
8 How much importance do I place on physical appearance in a relationship?
9 I find a suitcase with money. What do you think I'm doing?
10 What do I do every day but don't like to do?
11 What time did we meet?
12 What is my favorite movie?
13 What is my most special date?
14 What do I like most about our relationship?
15 What do I like least about our relationship?
16 What do I regret?
17 Would I forgive you for infidelity?
18 What do you think I would do if I had a lot of money?
19 What things make me cry or make me very sad?
20 Describe yourself and describe me in 3 words
And the results are …
With this questionnaire, two things may have happened: either they are proud to know each other so in depth, or they discovered that there are still many things to discover, work on and talk about. And either of the two options is valid.
This type of "games" as a couple lets us reveal everything we want the other to know about us. Knowledge in the couple is a powerful tool that we can use to love, care and give affection at all times.
Knowing their tastes, their hobbies, their sadness, their bad memories and even the name of the teacher of their childhood are small elements that add up when it comes to strengthening the relationship. When you bare your soul it is because you really feel comfortable with whoever is next to you.
When there are hidden things it is an alarm signal
Not all couples are open and frank when it comes to talking about their life. The reluctance imposed by one of the members of the couple may come from the fear of reproaches , or simply as a way of shielding themselves from certain issues.
For example: there are many people who do not like to talk about their privacy, family problems that occurred in their childhood, trauma or even the name of their first girlfriend or boyfriend. In this case, we can respect the silence or encourage the person to understand why this resistance to sharing certain things.
Many times we hear cases of couples who when they separate say "it was not the person I thought", or "I was totally unaware of it after we got married." Therefore, many simple questions can help us to know in depth the history of a person, as well as their way of thinking and acting in life.
Confession in love
It is important to listen to our partner when he is predisposed to tell something about his life that he had never told, or what he needs to vent. It is also nice to have those relaxed talks where the happy anecdotes of childhood and adolescence are remembered. Remembering them as a couple is enriching and adds a lot to the construction of the relationship.
Confessing with those we love is a pure and simple act where we bare our hearts and expose all our feelings, because we do not fear, and we trust. You don't tell anyone your things, much less your fears, fantasies, hobbies or stormy memories.
Always keeping this communication bond open in the couple will make it always stand up. Whether they are beautiful memories, or things that need to be talked about in the present relationship, let us never stop looking into each other's eyes and using the word to tell each other – with respect and affection – everything that needs to be heard.
Do not forget that the lack of communication raises a wall in the couple that ends up separating us. Let's not listen just to answer; Let's listen to the other to understand and help.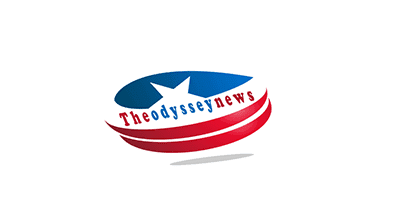 Dating Tips for a Life after Quarantine
Did you realize that around half of Americans feel restless about getting back to ordinary life?
In addition to the fact that it is unnerving to realize that the infection is still near, however many individuals additionally Priority Confidence with regards to social cooperation's. On the off chance that going to the store and conversing with your clerk feels odd, entering the dating scene can appear to be an inconceivable accomplishment.
Also see: Late-Life Dating: How to Impress as a Man
It is safe to say that you are thinking that it's hard to reappear to the dating scene? Continue perusing to learn 5 dating tips that can help you rest easy thinking about going out.
1. Have Reasonable Expectations
Living day to day after isolate can feel serious because many individuals are attempting to compensate for some recent setbacks. Accordingly, dating can be a tornado and it's not difficult to romanticize an individual with who you regularly wouldn't invest energy. Stay in line with what you Priority in an accomplice and hold your Expectations in line.
2. Make Solace and Safe Dating Your Priority
While a few group Priority to surge back to life, others fear exploring a reality where the infection is still out there. If you fall into this camp, advise yourself that you're not odd or alone with these sentiments. Regardless of whether you Priority to define limits that individuals you date need to get immunized or you stay with open-air scenes, you're in charge of how you date.
Also read: Dating Tips for a Life after Quarantine
3. Dress Up to Boost Your Confidence
Probably the best dating guidance for the post-Quarantine world and life, by and large, is to Dress up so you can feel certain. Regardless of whether you purchase another outfit, discover your fantasy aroma here, put on cosmetics, shave, or slip on your number one shoes, there are a lot of ways you can have a positive outlook on your appearance.
4. Visualize the Date Before You Go
Some of the time the most startling part about dating isn't individuals yet the obscure. This is the reason it tends to be alleviating to set aside some effort to visualize how an ordinary date would go while being mindful so as not to make ridiculous situations that increment uneasiness. You can even work on noting some normal first date questions like how you help work and what your diversions are so you feel more ready.
5. Be Aware of Social Cues
Since a great many people have limited their social contact for longer than a year at this point, we could all utilize an update on meaningful Cues. While you're on dates, put forth a cognizant attempt to see non-verbal communication and change yourself to make a casual environment.
These Dating Tips Are Sure to Pull You Out of Your Quarantine Funk
There's nothing amiss with dialing back and changing your strategies if dating feels diverse in the wake of being in detachment for such a long time. If you follow these dating tips for life after Quarantine, you can partake in your public activity without limit while limiting your uneasiness.
Since you have an approach for returning yourself available, why not get familiar with some new style and excellence counsel? Look at our blog so you can feel you're most excellent consistently.
Also see: How to Be a Good Boyfriend: 7 Tips for Dating Success
Buy Super P Force (Sildenafil+Dapoxetine) Online | Uses |Side effects |Storage
Super P-Force is a recently planned and intense oral prescription that contains Sildenafil and Dapoxetine as the dynamic medication fixings utilized in the therapy of erectile dysfunction and untimely discharge. This is a notable medication worldwide and is utilized by individuals who are experiencing untimely discharge and have erectile dysfunction.
Sildenafil goes about as a phosphodiesterase-5 (PDE-5) catalyst inhibitor and thusly forestalls the debasement of cGMP in the corpus cavernosum. It chiefly loosens up the smooth muscle cells by setting off the arrival of nitric oxide from the endothelial cells in the male penile locale and moreover builds the progression of blood towards the male penile district. Thus, helps in keeping a firm erection.
Dapoxetine is an energizer that has an immediate activity on the synapses of the cerebrum. Thusly helps in bringing down the reasons liable for untimely discharge.
Additional Super p force is another type of half-breed mix treatment for erectile dysfunction and untimely discharge. Containing the dynamic fixings of Sildenafil Citrate and Dapoxetine, patients can encounter a solid erection and more authority over the length of intercourse. Dapoxetine is clinically demonstrated and supported in numerous nations to treat untimely discharge and permits intercourse to last more.
Super P Force has contraindications. Try not to take it on the off chance that you have a background marked by the accompanying: cardiovascular disappointment, hypertension, hypotension, pallor, disfigurements of the penis, leukemia, coronoary course infection, retinitis pigmentosa (an uncommon eye sickness), myocardial localized necrosis, heart issues, and sensitivities. Never join this medication with different meds that contain sildenafil.
The safe showed a portion of Extra Super P-Force inside a 24-hour time span is 100 mg Sildenafil Citrate/100 mg Dapoxetine. This medication will become compelling for 1 hour in the wake of taking it and impacts might be perceptible get-togethers. Compelling nursing time is 4 – 6 hours. Continuously take Extra super p force with an enormous glass of water. Stay away from huge or greasy dinners near when you expect to take the medication. Liquor will lessen the adequacy of this medication and whenever taken in overabundance could prompt tipsiness, languor, diminished mindfulness, and modified judgment
Incidental effects are facial redness or flushing; migraine; hindered nose; dryness in eyes; gentle queasiness; deferred discharge or trouble to discharge. These normal incidental effects are associated with parchedness and ordinarily, lessen by expanding water admission.
Super P-Force Oral Jelly ought to be required each day, 30 minutes before the sexual activity. Its belongings last as long as 4 hours. Along these lines, there is no compelling reason to take Super P Force again inside 24 hours.
Just men are permitted to take Super P Force. Ladies and youngsters are restricted from taking this medication. It likewise works just when the individual is physically animated.