Copyright Lawyers: Complete Guide to Copyright Registration and Process
Copyright lawyers are essential to the process of copyright registration and protection. Copyright laws provide creators with exclusive rights to their work, allowing them to protect it from unauthorized use or infringement. The copyright registration process is complex and requires legal expertise in order to ensure that the creator's rights are properly protected. 
This guide provides an overview of the copyright registration process, as well as information on how copyright lawyers can help creators navigate this complex area of law. It also discusses common issues that can arise during the registration process and how a qualified attorney can assist in resolving them.
Copyright Lawyers: Copyright in Law
Copyright lawyers are an essential part of the copyright registration process. They provide valuable advice and guidance to their clients on how to register their work properly and protect it from infringement. 
The Copyright Act of 1976 is the federal law that controls copyright issues in the United States. The copyright law protects people from making copies of works of authorship without permission. However, the prohibition only applies to copies of the actual work itself; anyone is free to steal the ideas presented in an original work. A written description of a machine, for instance, might be protected by copyright, but the machine itself would not be. As a result, the written description would be impossible to replicate, although anyone could use the descriptions to construct the machine. New works are not required to be registered with the Copyright Office at the Library of Congress, although existing works can. It is no longer essential to include a copyright notice on a piece for it to be safeguarded by copyright legislation. But there are additional perks for individuals who register with the Copyright Office under the Copyright Act. Hence, it is suggested that you register your copyright and put up a copyright notice. The copyright law is settled and does not change.
Copyright lawyers: Copyright Registration Process
When filing for U.S. copyright protection, you just need to follow these three steps:
You must submit your application.
The application for copyright can be submitted either online or by regular mail. Online filings account for over 96% of all copyright registrations. Log onto the Electronic Copyright Office (eCO) Registration System on the Copyright Office registration portal to submit an application.
The U.S. Copyright Office's "Forms" page is where you'll want to go if you want to register via snail mail. This page will allow you to see if a paper application is available to you, and if so, you can download the appropriate application form in PDF format.
Pay corresponding fees. 
For a single work in which you are the sole author and the work was not made "for hire," the fee for a basic application online is $35; for several works, the fee is $55. You can pay the Copyright Office with your choice of a credit card, debit card, or Automated Clearing House (ACH) debit immediately from your computer or mobile device. Paper applications for a basic claim for most kinds of work cost $85 to file.
Submit a copy of your work. 
According to copyright law definition, this step is also called "depositing a copy." Copyright applications, even when filed electronically, nonetheless require physical submissions of the work for review. Only previously unpublished or previously published works in electronic form will be accepted.
If your work is printed, you have three months from the date of publication to send two copies of the "best edition" to the Library of Congress.
How Copyright Lawyers Help in Copyright Law Violation
Copyright lawyers are legal experts in the field of intellectual property protection. While many lawyers are well-versed in copyright law basics and practice, only a select number are also familiar with patents, trademarks, and other types of intellectual property. 
If you need help registering your work, lawyers for copyright can give you sound advice. If your work is stolen or otherwise infringed upon, the attorneys can help you file suit and make a case in court. In addition, they assist with the writing of letters and legal conclusions.
A copyright attorney's job is to use the law to protect their clients' intellectual property from infringement. Some of the duties of a copyright attorney are outlined below.
Requests for grants and orders to be granted should be updated through communication with the court.

Collaborate with in-house lawyers to draft answers and applications that further the client's goals.

Oversee litigation in copyright law infringement cases by questioning potential witnesses, reading through case files, overseeing attorneys, and coordinating document gathering.

Maintain official records of legal statements and documents including shareholder agreements, bylaws, trademark registration, articles of incorporation, and similar items.

Help customers prepare for court by drafting and recording arguments on their behalf.

Help clients with document drafting and licensing agreement negotiations.

Participate in discussions and research pertaining to patent prosecution.

Offer advice on the strategic growth of the patent portfolio.
Aside from assisting you in copyright law cases, below are the advantages of hiring copyright lawyers:
Assistance in copyright registration. 
If you need help with the formal registration of your work, a copyright attorney can be of great assistance. A skilled attorney will watch over the process to make sure nothing goes wrong or takes too long.
Guidance in copyright law, public domain and renewal. 
Once the period of protection for your work has ended, it becomes part of the public domain and can be used by anyone without payment or further authorization. A copyright lawyer will monitor the renewal and expiration dates of your company's ventures, brands, and similar works.
Protection of copyright. 
If your copyright is being violated, you need to secure a court order or some other kind of redress. An accomplished copyright attorney will argue on your behalf, using the evidence and explanations that serve your interests and moving the case toward a swift resolution.
Copyright is a critical part of any business, and it's important to ensure that your work is protected. Copyright lawyers can help you understand the process of registering your work and protect it from plagiarism or infringement. They will also provide guidance on the best way to register your work and help you navigate any legal issues that may arise.
Blogger and SEO Expert at many websites Asapmix.com bhitar.com hadree.com techsmake.com forbeson.com nytimesmagzine.com forbesmagzines.com contact at [email protected]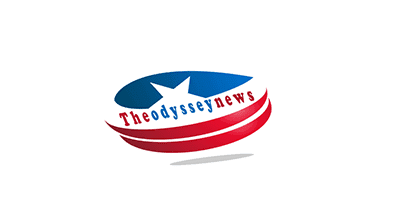 Experience the Difference: Professional Janitorial Cleaning in the Edmonton Area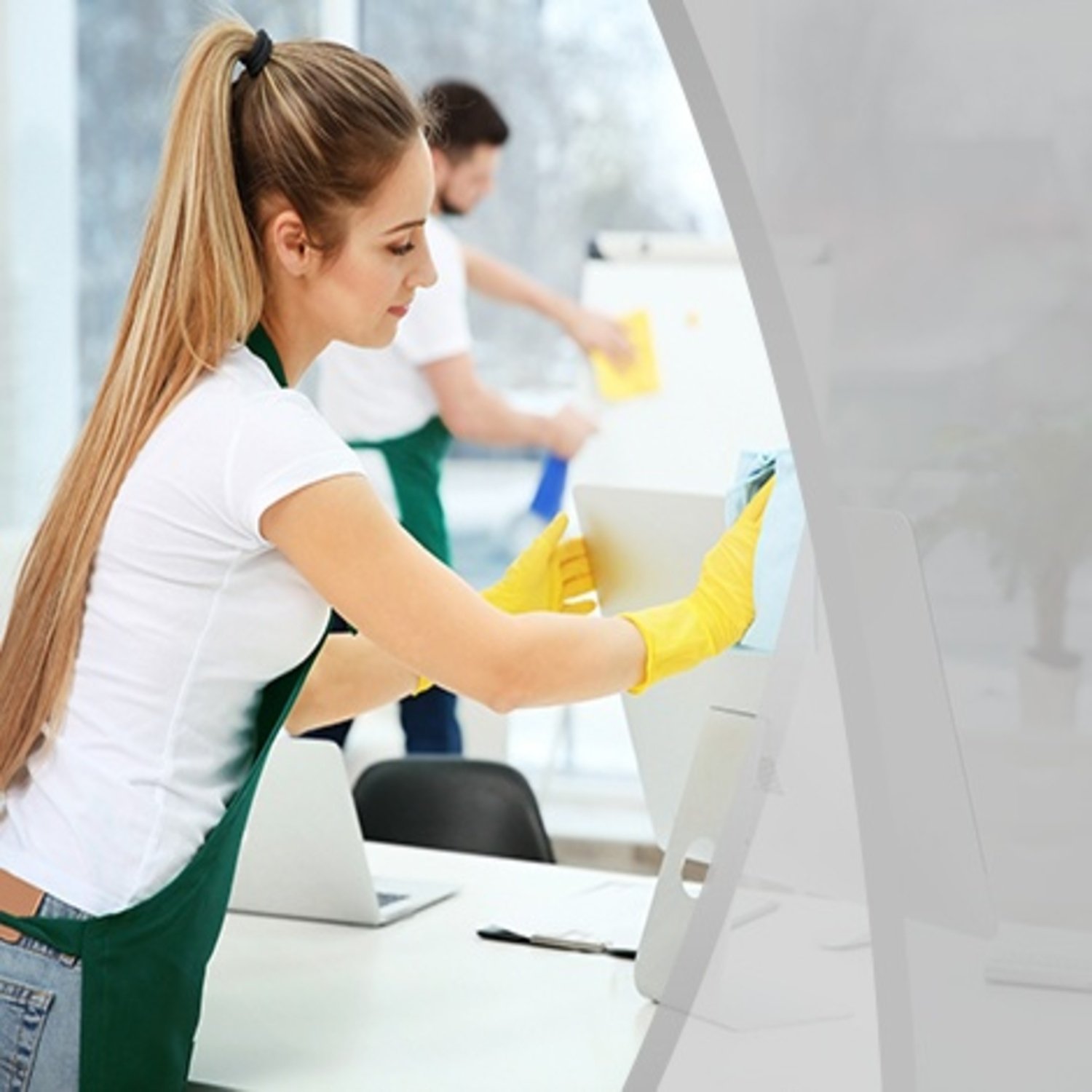 Maintaining a clean and hygienic atmosphere is essential for any business or organization. A clean workspace not only enhances the overall aesthetics but also contributes to the health and productivity of employees. Choosing a professional cleaning service can make a significant difference when it comes to janitorial cleaning in the Edmonton area. These experts bring a wealth of experience, specialized skills, and state-of-the-art equipment to ensure your premises are spotless and inviting.
This article will explore the advantage of professional janitorial cleaning and how it can transform your workplace.
Expertise and Specialized Skills
One of the prime advantages of hiring professional janitorial services is the expertise they bring to the table. These cleaning companies have a team of highly trained and experienced cleaners who understand the best practices for maintaining cleanliness. They are well-versed in different cleaning techniques, whether it's carpet cleaning, window washing, or floor maintenance. Their knowledge allows them to tackle various cleaning challenges efficiently and effectively.
Note: You can rest assured that every nook and cranny will receive the attention it deserves by entrusting the cleanliness of your premises to professionals.
Comprehensive Cleaning Services
Professional janitorial cleaning services in Edmonton offer a wide range of services that are customized to your specific requirements. They can build a customized cleaning strategy that meets your needs, whether you manage a tiny office, a retail store, or a huge industrial complex. From regular daily cleaning to specialized services like deep cleaning or post-construction cleanup, these professionals have the expertise and resources to handle any cleaning task.
Note: You can save time and effort while enjoying a clean and well-maintained environment by availing of their comprehensive services.
Achieving Superior Cleanliness with Modern Tools
Another significant advantage of professional janitorial cleaning is using advanced equipment and supplies. These cleaning companies invest in cutting-edge technology and environmentally friendly solutions to deliver exceptional results. For instance, they may use high-powered vacuums with HEPA filters to ensure thorough carpet cleaning and remove allergens from the air. They may also employ microfiber cleaning cloths and mops that are more effective in capturing dirt and reducing the spread of bacteria.
Note: By utilizing these modern tools, professional cleaners can achieve a higher level of cleanliness that is simply impossible with traditional cleaning methods.
Health and Safety Commitment
Furthermore, professional janitorial cleaning services prioritize their clients' and employees' health and safety. They adhere to strict industry standards and regulations to ensure a clean and hazard-free environment. For instance, they use non-toxic cleaning products that are safe for both humans and the atmosphere. They also follow proper cleaning protocols to minimize the risk of cross-contamination and spreading germs.
Note: You can create a healthy and hygienic workplace that promotes employee well-being and reduces sick days by hiring professionals.
Optimize Resources with Professional Cleaning Services
Lastly, outsourcing janitorial cleaning to professionals lets you focus on your core business activities. Cleaning is a time-consuming task that can significantly distract your staff. By delegating this responsibility to experts, you free up valuable time and resources to be better utilized in growing your business.
Note: Professional cleaners can work outside regular business hours, ensuring minimal disruption to your operations.
The End Note:
Professional janitorial cleaning services in the Edmonton area offer numerous benefits for businesses and organizations. With their expertise, customized services, advanced equipment, and focus on health and safety, these professionals can transform your workplace into a clean and inviting space. You can save time, enhance productivity, and enjoy a consistently clean environment by outsourcing your cleaning needs.
Experience the difference of professional janitorial cleaning services near you and reap the rewards it brings to your business!
FGrealty's Qatar Rating System For Real Estate Agents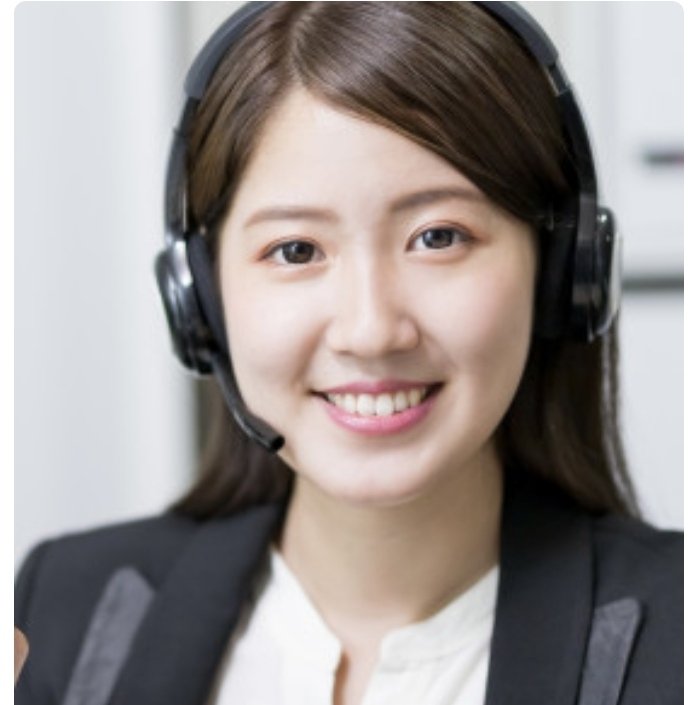 FGrealty, a leading real estate company based in Qatar, is proud to announce the launch of its innovative Qatar rating system for real estate agents. The company has decided to introduce a rating system on its website to enhance transparency, professionalism, and excellence in its real estate services. FGrealty is already setting new benchmarks for quality and service as the real estate broker in Qatar. The company has introduced this feature to make it easier for clients to find the best real estate agent.
Qatar has a booming real estate market with all residential and commercial properties. As the country is generating more venues for foreigners to invest in, it has become essential to have property agents who can be trusted to offer exceptional customer experiences. FGrealty is one of the real estate brokers recognized for its highest service standards from property agents. According to Serban Spirea, the company's founder, "It is of utmost importance that our real estate agents are accountable for the service they offer. While we have several parameters to evaluate the quality of service our real estate agents provide, a rating system is a much-needed feature that empowers our clients to rate the agents."
Anyone looking for properties for sale in Qatar can visit https://www.fgrealty.qa/en/find-agent/ to connect with FGrealty agents. The rating system aims to evaluate the agents and offer clients comprehensive information about the performance and expertise of real estate agents, enabling them to make informed decisions when buying, selling, or renting properties. Spirea emphasizes that such a rating system is necessary for its commitment to providing exceptional customer experiences. FGrealty recognizes the importance of ensuring clients find the best real estate agent. This is why they are confident their new rating system will empower anyone looking for properties for rent in Qatar.
The real estate agent rating system will improve the user experience for www.fgrealty.qa. FGrealty's Qatar rating system will allow clients to assess and rate the property agents and leave appropriate feedback or testimonials. This will further improve the choice for other clients as they can choose real estate brokers based on a range of feedback and ratings from other clients based on an agent's market knowledge, professionalism, responsiveness, negotiation skills, and client satisfaction.
"We are thrilled to introduce the Qatar rating system for real estate agents as part of our ongoing commitment to raising the standards of the real estate sector in Qatar," says Spirea. "We believe that by providing clients with an objective rating system, we can empower them to make confident decisions, ensuring they receive outstanding service and expertise throughout their real estate journey from FGrealty real estate agents." Also, he claims that this is the only Qatar real estate company that has such an unbiased and transparent process to assign ratings to participating property agents. This opens up a unique opportunity for FGrealty to provide an invaluable resource for clients seeking reliable and reputable professionals in the real estate industry.
The rating system is not beneficial for FGrealty's clients. Still, it will also serve as a feedback mechanism for the real estate agents to continually get the information they need to improve their skills and performance. It is an opportunity for the best real estate agents to showcase their capabilities, build trust with clients, and distinguish themselves in a competitive marketplace. The company is confident that with the launch of the Qatar rating system for real estate agents, it will be able to offer a comprehensive and user-friendly resource accessible through the company's website, www.fgrealty.qa. This will ultimately benefit clients who can search and review agent ratings that will further facilitate an informed selection process and foster transparency in services offered by FGrealty.
If you are looking for properties in Qatar for rent, sale, or purchase, FGrealty is a trusted name in the industry you can count on. You can visit the website to find properties for rent or sale or invest in commercial offerings.
About FGrealty
FGrealty is a prominent real estate company based in Qatar, renowned for its excellence in the industry. With a diverse portfolio of residential and commercial properties, FGrealty excels in luxurious properties, helping clients find the most valuable properties in Qatar. The company has grown multi-fold in the last decade and is committed to delivering exceptional service and fostering long-term client relationships.
The real estate company has received several accolades, including the recently won Arabian Property Awards' Best Real Estate Agency Website Qatar. With the newly added review system, the company plans to establish its real estate market dominance further. The reviews will help clients choose the most experienced and best real estate agents, catering to the Qatar market's buyers, sellers, and renters' needs.
-End-
Name- Serban Spirea
Contact- +(974) 3045 1451
Website- www.fgrealty.qa
You can be sure to choose a reliable and timely airport pickups service
Airport pickups can be stressful, especially if you're running late. But with a timely airport pickups service, you can relax knowing that your driver will be there to pick you up on time, no matter what.
Timely airport pickup services offer a variety of benefits, including:
Peace of mind: Knowing that your driver will be there to pick you up on time can take the stress out of traveling.
Convenience: You don't have to worry about finding a taxi or shuttle, or dealing with traffic.
Flexibility: You can choose the type of vehicle that best suits your needs, and you can make changes to your reservation at any time.
If you're looking for a stress-free way to get to or from the airport, a timely airport pickup service is the perfect solution.
Here are some tips for choosing a timely airport pickups service:
Get quotes from several different companies.
Read reviews of different companies.
Make sure the company is insured and licensed.
Confirm the pickup time and location in advance.
By following these tips, you can be sure to choose a reliable and timely airport pickups service.
How long after the flight lands to pick someone up?
When picking someone up from the airport, it is important to give yourself enough time to get there. The amount of time you need will vary depending on the airport, the time of day, and the type of transportation you are using.
Here are some tips for estimating how long it will take to pick someone up from the airport:
Check the flight status: Before you leave, check the flight status of the person you are picking up. This will give you an idea of when the flight is scheduled to land.
Factor in traffic: If you are driving, factor in the traffic conditions. There may be a lot of traffic, especially around rush hour.
Allow extra time for security: If you are picking someone up from a large airport, allow extra time for security. Particularly during the busiest travel periods, security queues might be very long.
Here is a general guideline for how long to wait after a flight lands to pick someone up:
Domestic flights: 30-45 minutes
International flights: 1-2 hours
If you are picking someone up from Silver Taxi Sydney, we recommend that you wait 30 minutes after the flight lands. This will give you enough time to get to the airport and find your passenger.
How do you ask someone to pick you up from the airport?
Asking someone to pick you up from the airport can be a bit awkward, but it's a great way to save money on transportation and avoid the hassle of public transportation.
Here are a few tips on how to ask someone to pick you up from the airport:
Be polite and respectful. Start by thanking the person for their willingness to help you out.
Be specific about your needs. Let the person know what time your flight arrives, where you'll be coming from, and how many people will be in your group.
Offer to pay for their gas. This is a nice gesture that will show your appreciation for their help.
Be flexible with your plans. If the person can't pick you up at the exact time you want, be understanding and try to work around their schedule.
If you follow these tips, you'll be sure to ask someone to pick you up from the airport in a polite and respectful way.
Here is an example of how you can ask someone to pick you up from the airport:
Hi [name],
I hope this email finds you well.
I'm writing to ask if you would be able to pick me up from the airport on [date] at [time]. My flight is scheduled to arrive at [time].
I realize this is a lot to ask, but I truly could use it. I'm trying to save money on transportation, and I'd rather not have to take public transportation.
If you're able to help me out, I'd be happy to pay for your gas.
Please let me know if you're available.
Thanks,
How long do you have to leave the airport?
The amount of time you have to leave the airport depends on a number of factors, including the type of flight, the airport, and the time of day.
For domestic flights, you typically have at least 30 minutes to leave the airport. For international flights, you may need up to 60 minutes or more.
If you are flying from a large airport, it is important to allow extra time to get to your gate. Particularly during the busiest travel periods, security queues might be very long.
If you are using a taxi or ride-sharing service, it is also important to allow extra time for traffic. Traffic can be heavy, especially during rush hour.
To be safe, it is always best to arrive at the airport early. This will give you plenty of time to get through security and find your gate.
If you are flying with Silver Taxi Sydney, we recommend that you arrive at the airport at least 30 minutes before your flight is scheduled to depart. Having this much time will allow you to check in, go through security, and locate your gate.
Here are some additional tips for leaving the airport:
Check the flight status: Before you leave, check the flight status of your flight. This will give you an idea of when the flight is scheduled to depart.
Factor in traffic: If you are driving, factor in the traffic conditions. There may be a lot of traffic, especially around rush hour.