Common issues of smart light switches and how to fix them?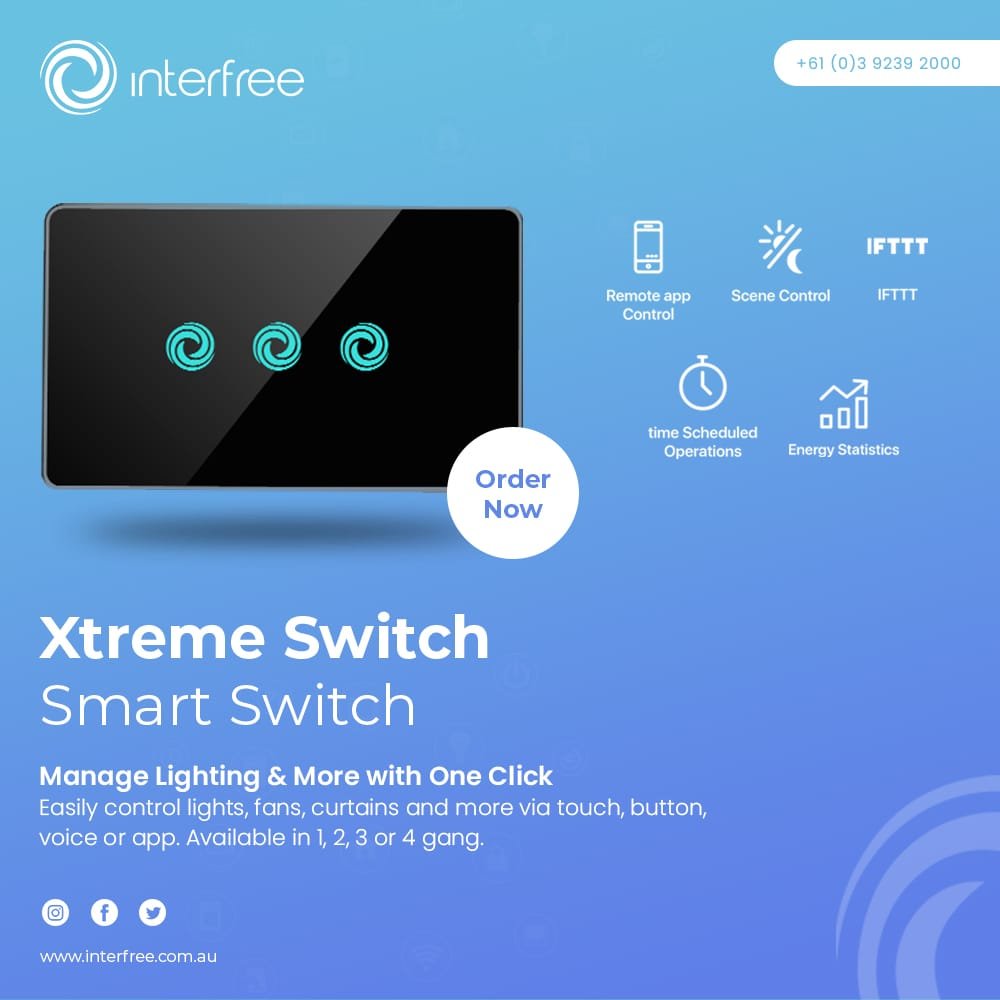 Should you get a smart light switch?
Smart light switches are luxurious home upgrades that we could think of. Who could have imagined that we will be able to control our home appliances remotely? After coming home from a hectic work routine, you don't have the energy left to do anything. Smart light switches provide the homeowner with ultimate control of your home. The user can turn on/off the lights, AC, TV, speakers, and other appliances. With an app, the user can set a dynamic schedule to operate the devices or create scenes.
What are the impressive specifications of smart light switches?
App control: The user can control the smart light switches with an app or virtual assistant. With an app, the user stays connected to his home from anywhere in the world. The remote access feature can be helpful in many ways. If you are running late for work you might forget to turn off your room lights. On your way, you can use the app to turn off the lights. This helps save time. The user can also use the app to create scenes or adjust settings.
Real-time alerts: Smart light switches have sensors installed. These sensors track motion to change their status. If the user forgets to turn off the lights and leaves for work. The smart lights will use sensors to detect force. If there is no movement detected in a long time, the lights will turn themselves off. This way the homeowner will not return home with lights on and realize he forgot to turn them off. It helps in saving extra costs.
Timed operations: One of the best features of smart light switches is that they perform timed operations. The user can set the functions of the devices according to his schedule. The smart dimmer switches will perform the required function at a specific time. For example, the user wants his home appliances such as TV, AC, lights, and fans to turn off at night. The user can also program the smart power switches with other devices. For example, the lights should turn on when someone opens the door.
Interoperability: This feature allows the smart light switches to perform tasks by integrating with other devices. Smart home switches can work with a security system, cameras, or outlets. The user can use smart light switches in a way when security devices detect force, the home lights should turn on.
Compatibility: Smart light switches are compatible with virtual assistants like Amazon Alexa and Google Home. The app used for controlling and monitoring the devices is also compatible with Android and iOS smartphones. No matter what phone or virtual assistant you are using, the switches will work efficiently.
Common issues of smart light switches and how to fix them
Voice assistant fails to respond: Sometimes when the user wants to use the smart light switches, the virtual assistant may fail to respond. There can be different reasons for this problem. The user can have multiple virtual assistants, network problems, devices not connected, or more. The voice assistant may also fail to translate the message of the user. To avoid this problem the user must confirm that the virtual assistant and device stay connected. To avoid translation problems, the user must transmit the message in a clear voice.
Internet problems: For smart light switches to work they require a connection. Smart home lights use the internet connection to transmit and receive data. Sometimes, due to server problems the internet can cause a problem. Connection failure does not allow the user to use smart home devices. ZigBee and Z-wave are the latest technology that can resolve the connectivity problem. These technologies use the mesh network topology, the devices can communicate despite connection failure.
Battery drainage: Smart light switches have batteries installed that allow them to work without a wired connection. If the user does not configure the setting of the smart light switch it may cause more battery drainage. The smart light switches can drain more power in case of an unstable network.
Switches do not connect to all lights: When you install smart light switches in your home you may encounter the problem of not connecting to every light. It may be due to the different appliances you are using. To resolve this issue, the user can consult the company's technical experts.
Difficult to control: Some users may find it difficult to operate the smart light switches with the app. People find it more convenient to use regular switches. The consumer may not be able to adjust the settings of the fan, AC, TV volume, or more. To avoid such a situation, the switches must have proper wiring and a stable connection.
What causes smart light switches to disconnect?
Power Outages: Due to electricity fluctuation or short circuits, the smart home lights can stop functioning. The short circuit does not only effects home appliances but switches as well. To use the switches again, the user has to fix the router. Some smart switches have overload and overheat protection features. This helps in maintaining a stable connection.
Wi-Fi Password Changes: Sometimes due to privacy concerns, the user can change his internet password. When there is a change in the password, all connected devices fail to use the network function. It will not allow the user to use the device. To avoid this problem the user should update the password in the connected smart home devices.
Firmware updates: The company that develops smart home devices updates the software after a while. The software updates help the devices to work efficiently. If sometimes the user forgets or dismisses the software update, the device may not work. The new firmware updates may cause the smart home lights to lose access to your Wi-Fi network.
Device malfunction: When a user buys a product at a low price, chances are that the products are malfunctioning. This can cause the user more. As he has to pay for its repairing charges and maintenance further on.
Other Web Tags: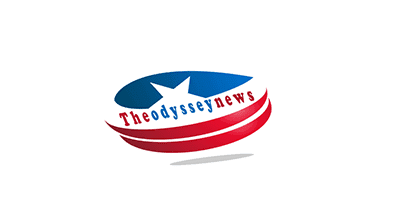 What is Rare Carat Reddit?
If you're looking for a diamond engagement ring and you want to get your hands on the best ones out there, look no further than Rare Carat. They give a rating system so that you know whether the diamond is of good quality and if you're paying a good price for it, too. I'd say search on rare carat first before buying. I used advanced search to narrow down the specifications I wanted and got a great price from Yadav.
If you want to buy a ring that has the look of real gold without having to spend hundreds, do it yourself, by sourcing an authentic yellow sapphire from a reputable dealer. Once you've sourced it, go to Yadav Jewelry and tell the jeweler you found it in a rare carat. Rare Carat Reddit provides you with a coupon code for $100 off, as long as you buy over $300 worth of gold. The impact of the new diagnostic criteria for rheumatoid arthritis.
Rare Carat Reddit Reviews
Is Rare Carat Reddit Legitimate?
It's authentic, yet you're not accepting straightforwardly from rare carat, you are purchasing from the different partnered retailers. Just a note, you will probably find the same diamond listed with different retailers at varying prices. Surgical treatment of malignant lymphomas. This review summarizes the current concepts in the surgical management of malignant lymphomas. Patients with the advanced-stage disease are best treated with systemic chemotherapy, and surgery should not be routinely performed in this patient population.
Most retailers don't possess the jewels they have recorded. They have concurrences with providers to show them. It is the nature of the business. Even brick and mortar jewelry stores don't own most of their diamonds. They're on loan and can be called out by other jewelers.
But there's a positive side to this too – if you know what to look for, you may be able to find a diamond that isn't available elsewhere. That means you'll save money and be surprised that you found a diamond that wasn't previously for sale elsewhere.
Best Rare Carat Reddit Reviews:
A wonderful wedding present idea. It would be useful for anyone who's planning a wedding and would like to find unique, budget-friendly, meaningful presents for their loved ones. Daniel has bought some other jewelry through RareCarat but most of his items have been from vendors. If you buy through RareCarat, you're guaranteed a quality item that hasn't been picked over by others.
A major factor in the success of the business is that it does not buy diamonds from the retailer directly but instead uses an online search engine to find diamonds that match its selection. This is known as a diamond aggregator.
A few weeks ago, a friend of mine was shopping for a diamond necklace. She was looking for a nice one to wear to an upcoming wedding. She went to two jewelry stores, and even though the prices were almost identical, she ended up with two very different necklaces. The first one was nice, and although it didn't have the most expensive stone, it still looked great. The second one was much more modest, and it had a much bigger stone.
Yesterday, when I went to buy my diamond, the jeweler said he couldn't touch the price and that I got a great deal. With all the specs it has, it should have been much more expensive.
Yes, sometimes they are offering the same diamond at different prices, and it doesn't matter if you choose from one company or another. I like the idea of saving money by using a search engine to compare prices. I found a company on rarecarat.com selling the same diamond for $900 more than the price on caratspotting.com.
I called my rep to see if I could order a large number of items at one time. They told me that the large item could take up to 5 business days to ship. But I wanted to know when I'd get a tracking number for my large item so I could make sure it was shipped.
The Customer Service
The customer service is outstanding. They will successfully satisfy me! I had an issue with an order and they went above and beyond to solve it. I was blown away by the level of customer service that this company provides.
It was initially used as a price aggregator, gathering information and diamond feeds from different online retailers and displaying everything in one gallery. Along these lines, the client could think about various retailers without a moment's delay.
Rare Carat Reddit Reviews
Rare Carat Business Role
In 2022, Rare Carat had changed its business model and they were no longer a retailer but rather a "wholesale-to-retailer" business. They take care of all of your logistics, customer service, and shipping for you and then sell the diamond products to retailers.
Rare Carat was the first to launch a luxury jewelry e-commerce site in China, and it competes against giants like James Allen, Blue Nile, and Brilliant Earth, which are also the largest luxury brands in China.
You see it happen every day at the mall. There's a new store opening up that sells only the most recent top-of-the-line products. As time goes on, their selection gets more and more limited, so the competition becomes fiercer. That's just the way that stores do business. Rare Carat is claiming to be a marketplace, but they aren't. They are a marketplace.
In Rare Carats' case, they sell only one brand, Rare Carat, and they try to cover it by saying that they "buy directly from the wholesale." In reality, the wholesalers are just their diamond vendors.
Bottom Line Recommendation
This is a rare opportunity for people who are willing to put in a lot of work, but also for those who want to take advantage of an opportunity when it comes along. Their prices may be competitive for some items, but their inventory and video demonstrations aren't good enough to make a safe purchase.
While Rare Carat offers you a 1.00 carat E VS1 for $10,452 with a poor-quality video, you can buy the same grades for $10,380 and see a clear video of the diamond you get.
I am GraceIsabella Hennyjohn. I am professional Digital marketer and content writer. I have 4+ year experience in this field.