Cloud Kitchen Business Model – Guide to Start Ghost Kitchen Business
The cloud kitchen business model aims to fulfill consumers' craving for fresh and hot meals through doorstep delivery. It is also known as the "ghost kitchen" or "virtual kitchen" as they don't have physical visibility to the consumers.
The cloud kitchen needs to have a lavish setup online, helping to attract food lovers to have their food delivered to their doorsteps. Are you searching for a guide to starting a cloud kitchen business and want to know which cloud kitchen business model is best to choose? This blog can help you have every detail on-hand.
The cloud kitchen market globally was valued at $29.4 billion in 2020. The market is expected to reach around $112.7 billion by 2030, growing at a 13% CAGR between 2021 and 2030. With growing online food delivery demand, cloud kitchen is gaining popularity among establishments. The concept is meal delivery-oriented; business owners don't provide spaces for dinners to dine in.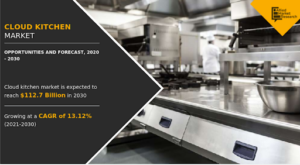 Source: (Allied Market Research)
Cloud kitchen, ghost kitchen, or dark kitchen are similar words. They all have the same thing: meal production built exclusively and optimized for food ordering and delivery, where there is no dine-in area. Before developing a cloud kitchen or working via this kitchen, it's advisable to learn about the cloud kitchen business model.
What is Cloud Kitchen?
A cloud kitchen is a digital space used to prepare meals specifically for delivery orders. This concept acts as a virtual restaurant with no dining space. There are lots more names given to the cloud kitchen concept, including:
Virtual Kitchen
Ghost Kitchen
Shared Kitchen
Virtual Restaurant
Commissary Kitchens
Dark Kitchen
Shadow Kitchen
Let's understand the concept of a cloud kitchen. Have you ordered hot meals online that you like? Do you need to go to the space to dine in? Are you surprised to find no people sitting in front of the establishments? It's a place that provides the delivery-only option; this is where cloud kitchen comes into the spotlight.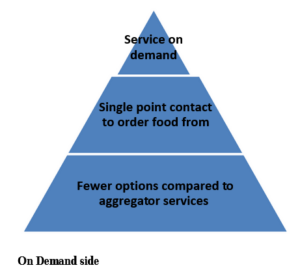 Source: (ResearchGate)
The cloud kitchen market contributes around 200 million dollars, and the revenue of the online food ordering and delivery market is expected to jump higher in the future.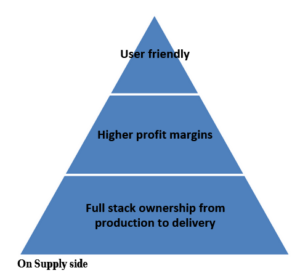 Source: (ResearchGate)
The restaurant that offers an online option works on a cloud kitchen business model. So you can follow the same flow for your delivery business to drive more customers and bring more profit to your establishment.
Benefits Cloud Kitchens Provides for Your Establishment
The cloud kitchen business model is very beneficial and helps brands to experience 30% revenue growth. Let's have a quick look over cloud kitchen business benefits:
Overhead costs/lower investment;
Competitive pricing
Manage and run multiple brands smoothly
Shared kitchen for various businesses
Easy to start a business
Improved efficiency
Menu flexibility
Scalable
It helps to build trust
Understanding the dark kitchen business model can help you know how much scalability this concept provides. No matter how small you want to start, you can quickly scale up your business easily. Looking at the growing popularity of cloud kitchens, it is a wise choice to invest in the dark kitchen concept. Check the demo to know how it works: https://whitelabelfox.com/food-ordering-app-live-demo
Top Examples of Cloud Kitchen Startups to Look into!
There are lots of examples of successful cloud kitchen startups; these include Behrouz Biryani, Fassos, Oven Story, Firangi Bake, Sweet Truth, Mandarin Oak, The Good Bowl, MOJO pizza, EatClub's Box8, Swiggy, Foodpanda, and Zomato.
Which Business Type Can Choose to Go Ahead with the Dark Kitchen Business Model?
There are lots of business types for which you can consider the dark kitchen business model, these includes:
Catering business
Restaurants offering takeaway/delivery option
Meal-kit offering or preparing companies
Food truck business
Packaged food sellers
Home-based food business
Tiffin service business
You can consider many business types to start your cloud business in today's competitive market.
Primary Idea Behind Ghost Kitchen Business Model
The idea of ordering and delivery only facilities is not new. Seamless and Grubhub have been operating almost 10% of their New York-based business from cloud kitchens since 2015. With the pandemic and lockdown spread, customers' dining habits have changed. More people now opt for online food ordering rather than dining out.
Moreover, the dine-in business gained massive popularity due to pandemics, and the on-demand and ghost kitchen business model saw a surge in demand. Food delivery startups such as Swiggy, UberEats, and Zomato saw a significant jump in recent times.
It has accelerated its growth plans by including ghost kitchens in its portfolio. This has also accelerated the growth of cloud or dark kitchens. Today, most companies might run more than one cloud kitchen to deal with different cuisines out of location.
Customers of Virtual Kitchen Business Model: Check What Value it Offers to Them?
Gen Z and Millennials are conditioned to technology-enabled convenience. They demand a variety of food quality but don't have enough time to spend time cooking themselves or go physically to eat hot meals. They are ready to pay increased service charges that come with dine-in options.
And here is where cloud kitchens come into the spotlight. Combined with an on-demand economy, they offer an effective solution that is tailored to the requirement of the targeted audience. It provides excellent value to customers like:
Customers get meals with few simple clicks;
It is less costly than a dine-in alternative
There are lots of cuisines to choose
The process is easy and simple
Operational 24*7
Customers get hassle-free payment options like Credit or Debit cards, internet banking, UPI, etc.
Cloud kitchens target to garner an outstanding share of youth and professionals willing to spread high-quality meals delivered to their doors. The cloud kitchen targeted those customers who love to enjoy hot meals out of their house and depend heavily on third-party apps for meal delivery.
Top Cloud Kitchen Business Model: Check Every to Find the Best One
Cloud Kitchens or ghost kitchens have grown huge in popularity these days. They offer lots of benefits over the traditional dine-in restaurant campaign. There are lots of ways to operate cloud kitchens.
It can range from delivery-only brands to a restaurant kitchen that is operating a purpose-built commissary kitchen housing various brands. Moreover, the main reason for the virtual kitchen's success is its ability to generate significant money through its business models. Let's explore different cloud kitchen business models to find the best one.
Independent Cloud Kitchen
This model is perfect for those who don't want to own a physical establishment. With the growth in online meal delivery, independent cloud kitchens also grew faster. It has a single brand that prepares meals based on online orders. Kitchens can focus on a single cuisine in this concept. It's a self-sufficient business model for acquiring orders and delivering packed meals.
Multi-brand Cloud Kitchen
This business model was first introduced by Rebel in 2011. The multi-brand cloud kitchen is slightly complex and employs information to build a business approach. It's primarily based on an assessment of food trends in a specific location. Shared commercial kitchens are used to prepare and pack meals. It's an efficient model that makes profits while decreasing operational costs.
Hybrid Cloud Kitchen
A combination of a cloud kitchen and takeaway restaurant is known as a hybrid cloud kitchen. It operates as a cloud kitchen but also has a store where food lovers can visit to collect their meals. The hybrid model employs a single brand in only one kitchen. It has multiple walk-in outlets that offer delivery and takeaway services for meal orders.
Co-working Cloud Kitchen
Entrepreneurs make a great living by leasing out space to other cloud kitchen business owners. Physical space is rented to third-party brands, which acts as an incubator or co-working space for cloud kitchens. The business owner acts as a landlord instead of a business owner. Additionally, the establishment provides supplies and utility services that make cloud kitchens operational.
Delivery App-owned Cloud Kitchen
The company with an all-in-one delivery app leases a kitchen space and allocates it to different emerging meal brands. Those food delivery apps manage online orders and delivery fleet as well; the food brand and delivery app have a symbiotic relationship in the delivery app-owned cloud kitchen delivery model. This model is used by food aggregators apps like Swiggy and Zomato.
Fully Outsourced Cloud Kitchen
It is a novel concept, a fully outsourced cloud kitchen was introduced by Kitopi, a food delivery aggregator. Food preparation is delivered and outsourced to the kitchen. The chef adds the finishing touch, and the order is delivered to customers' doorsteps.
Shared or Commissary Cloud Kitchen Model
In this model, multiple brands take a commercial kitchen space for rent. In the shared or commissary cloud kitchen model, multiple businesses operate under the same roof. Cost is comparatively less as a person takes space on lease with other establishments instead of giving an entire place on rent.
Aggregator Model
Those who are interested in earning on a commission basis can consider an aggregator model for their cloud kitchen business. In this model, the business owner provides an online food delivery app to cloud kitchens to facilitate them to accept orders and manage delivery efficiently. The business owner doesn't own these kitchens; they charge a fee from the kitchen owners for selling food on their platform.
Now you might have understood each cloud kitchen business model well, so now it's time to start your cloud kitchen business and make money. If you're looking to launch your dark kitchen, White Label Fox can help you with the same. Check price quotes: https://whitelabelfox.com/online-delivery-service-app-price
Dark Kitchens Revenue Model: How Does it Make Money?
The dark or cloud kitchen revenue model is not much different from other delivery business models. They generate sales from food orders. It also helps brands to earn revenue based on subscriptions. For example, food lovers who choose the subscription from cloud kitchen for meals can pay at regular intervals, including weekly or monthly. Additionally, cloud kitchens that have independent operations can charge delivery fees from customers.
Steps to Follow to Start Your Cloud Kitchen
There are a few steps that you need to take into consideration when you are thinking of starting your dark kitchen, these includes:
Pick a location
Don't forget to get a license
Launch your cloud kitchen online with the right tech partner
Hire professionals as per your business requirement
Partner with the right vendors
There is a lot more to consider when you are thinking of starting your ghost kitchen; ensure to complete step by step process to eliminate future hassle.
Cost to Launch Your Cloud Kitchen
Launching your ghost or virtual kitchen is not a quick affair. There are numerous things to do and pay for. The cost of starting a cloud kitchen depends on multiple factors; these include:
Location you choose
Payment for cloud kitchen software
Electricity and taxes
Platform and technology choices
Many factors affect the cost of launching your ghost kitchen. The Cloud kitchen business model enables individuals and startups to start a food business at a lower cost. Now you don't need a full-service restaurant to provide your delivery service; just get a delivery app and start offering your business service online.
Food companies are opting for the cloud kitchen concept as it helps them to provide amazing service to food lovers on their demand. However, it enables establishments to acquire customers across boundaries.
Bottom Line
Cloud kitchens or dark kitchens are disrupting the food industry as more customers are increasingly shifting towards ordering food and delivering it to their space. However, establishments have a stronghold due to their dine-in experience; virtual or cloud kitchens are emerging as powerful competitors due to their variety and convenience.
Undoubtedly, cloud kitchens are here to stay. They have started capturing the piques investors' interest and market. If you're also looking to grab the opportunity, White Label Fox can help you with the same. Specify your requirement, and we will help you to make your dream come true, contact us today at [email protected].
Smith Joe, an experienced content writer, enjoys sharing his thoughts on various online delivery firms, eCommerce, on-demand business models, and so on.
https://whitelabelfox.com/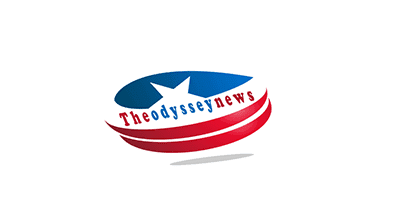 Facts About RSO and CBD: Understanding the Basics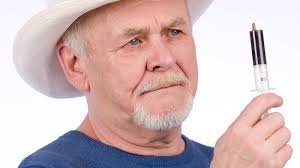 RSO (Rick Simpson Oil) and CBD (cannabidiol) have gained significant attention for their potential therapeutic properties. While both are derived from the cannabis plant, they differ in composition and usage. To gain a better understanding of RSO and CBD, let's explore some important facts about these substances.
Composition: RSO: RSO is a concentrated cannabis oil obtained through solvent extraction methods, typically using solvents like ethanol or isopropyl alcohol. It is known for its high concentration of cannabinoids, including tetrahydrocannabinol (THC), the psychoactive compound in cannabis, and cannabidiol (CBD). CBD: CBD is a non psychoactive compound extracted from the cannabis plant. It is often derived from hemp, a variety of cannabis with low THC levels. CBD products contain minimal to no THC and can be found in various forms such as oils, tinctures, capsules, and topicals.
Legal Status: RSO: The legal status of RSO can vary depending on the jurisdiction. In some regions, RSO may be considered illegal or only accessible through medical cannabis programs. It is important to familiarize oneself with local laws and regulations regarding the possession and use of RSO. CBD: The legal status of CBD also varies across different countries and regions. In many places, CBD derived from hemp with low THC content (less than 0.3%) is legal and available for purchase without a prescription. However, CBD derived from marijuana with higher THC levels may be subject to stricter regulations.
Potential Health Benefits: RSO: RSO has been explored for its potential health benefits, including pain relief, management of cancer related symptoms, support for neurological disorders, mental health enhancement, and more. However, it is crucial to note that research on RSO is still limited, and further studies are needed to fully understand its effectiveness, dosage, and potential side effects. CBD: CBD has gained recognition for its potential therapeutic properties. It has shown promise in pain management, reducing anxiety and depression symptoms, alleviating chemotherapy-induced nausea, improving sleep quality, and supporting neurological disorders such as epilepsy. However, it is important to note that CBD's efficacy may vary among individuals, and more research is needed to determine its optimal usage.
Side Effects and Interactions: RSO: Due to its high THC content, RSO can have psychoactive effects and potentially cause side effects such as drowsiness, dry mouth, increased heart rate, and cognitive impairment. Additionally, THC can interact with certain medications and affect their metabolism. CBD: CBD is generally well-tolerated, with minimal side effects such as dry mouth, drowsiness, and changes in appetite. It is important to note that CBD can interact with certain medications, particularly those metabolized by liver enzymes, potentially affecting their efficacy.
Use and Dosage: RSO: RSO is typically taken orally, either directly or mixed with food. The dosage can vary depending on the individual's condition, tolerance, and healthcare professional's guidance. Starting with a low dose and gradually increasing it is often recommended. CBD: CBD products come in different strengths, and the appropriate dosage can vary depending on factors such as body weight, the condition being treated, and the product's concentration. It is advisable to start with a low dosage and adjust as needed, following the instructions provided by the product manufacturer or consulting with a healthcare professional.
Consultation with Healthcare Professionals: Both RSO and CBD should be used under the guidance of healthcare professionals, especially for individuals with underlying medical conditions or those taking other medications. Healthcare professionals experienced in cannabis therapeutics can provide valuable advice on proper usage, potential interactions, and monitoring of effects.
I am a professional content writer.
Long Island Limousine is providing a memorable and enjoyable transportation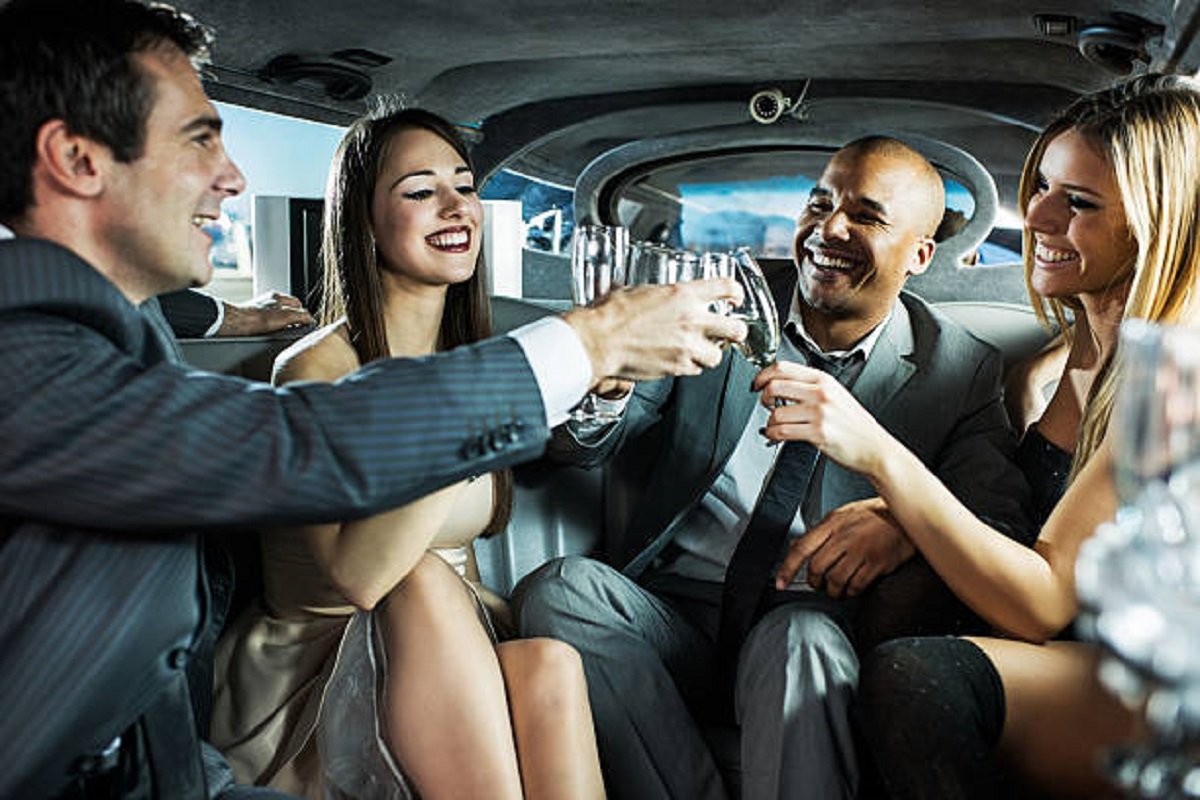 Long Island Limousine offers premium luxury transportation services in the Long Island, New York area. With a diverse fleet of elegant and well-maintained limousines, they provide stylish and comfortable rides for various occasions.
Long Island Limousine takes pride in delivering top-notch transportation services to their clients. Their fleet consists of a wide range of luxurious limousines, including sedans, stretch limos, SUVs, and party buses, ensuring they can cater to any group size or event.
With professional and experienced chauffeurs, they prioritize punctuality, safety, and exceptional customer service.
They strive to exceed customer expectations with their attention to detail, well-appointed vehicles, and dedication to making every journey a remarkable one.
affordable limo service long island
When it comes to affordable limo service on Long Island, look no further than Roslyn Limousine. They are dedicated to providing top-quality transportation at competitive prices, ensuring a luxurious experience without breaking the bank.
Roslyn Limousine offers a range of affordable options to suit various needs and budgets. Their fleet features a selection of stylish and well-maintained limousines, capable of accommodating different group sizes and preferences.
Whether it's a wedding, prom, airport transfer, or a night out on the town, they have the perfect vehicle for your occasion.
Despite their affordability, Roslyn Limousine never compromises on quality or service. Their professional chauffeurs are experienced and committed to delivering a seamless and enjoyable ride.
They prioritize customer satisfaction, ensuring that every aspect of the journey meets or exceeds expectations.
With Roslyn Limousine, you can expect reliable and punctual service, along with a touch of elegance and sophistication. They understand the importance of providing a memorable and stress-free experience for their clients, and their affordable rates make luxury transportation accessible to all.
wedding limo service long island
On your special day, trust Roslyn Limousine for exceptional wedding limo service on Long Island. With their impeccable reputation and commitment to excellence, they go above and beyond to ensure a memorable and luxurious experience for the bride, groom, and their entire wedding party.
Roslyn Limousine offers a wide selection of elegant and well-appointed limousines perfect for weddings. Their fleet includes luxurious sedans, spacious SUVs, and stunning stretch limos, providing options to suit different preferences and group sizes.
Each vehicle is meticulously maintained and equipped with premium amenities to enhance your wedding day experience.
With Roslyn Limousine's wedding limo service, you can expect professional and experienced chauffeurs who understand the significance of your special day. They will arrive on time, dressed impeccably, and ready to provide attentive service throughout the event.
Their attention to detail and commitment to customer satisfaction ensure a seamless and stress-free transportation experience.
Long island to JFK airport
When it comes to convenient and reliable transportation from Long Island to JFK Airport, Long Island Limousine by Roslyn Limousine is your trusted partner.
With their exceptional service and well-maintained fleet, they offer a seamless and comfortable journey to ensure you catch your flight stress-free.
Long Island Limousine understands the importance of timeliness and punctuality when it comes to airport transportation. Their professional chauffeurs, well-versed in the routes between Long Island and JFK Airport, ensure you arrive in a timely manner.
They closely monitor flight schedules to accommodate any changes and ensure a smooth transfer.
What is the price of best limousine car?
The price of the best limousine car varies depending on the make, model, and features of the car. However, a luxury limousine from Roslyn Limousine can cost anywhere from $1555 per hour.
Some of the most popular luxury limousines from Roslyn Limousine include the Lincoln Town Car, the Cadillac Escalade, and the Mercedes-Benz S-Class. These limousines are equipped with all the amenities you would expect from a luxury vehicle, including plush leather seats, a bar, a TV, and a sound system.
If you are looking for a luxurious and stylish way to travel, a limousine from Roslyn Limousine is the perfect choice.
Here are some of the factors that can affect the price of a limousine:
Make and model: The make and model of the limousine is one of the biggest factors that will affect the price. Luxury brands like Mercedes-Benz and Cadillac tend to be more expensive than other brands.
Year: The year of the limousine can also affect the price. Newer limousines are typically more expensive than older models.
Mileage: The mileage of the limousine can also affect the price. Limos with lower mileage are typically more expensive than those with higher mileage.
Features: The features of the limousine can also affect the price. Limos with more features, such as a bar, a TV, and a sound system, are typically more expensive than those with fewer features.
Long Island Prom Limo offers luxury transportation services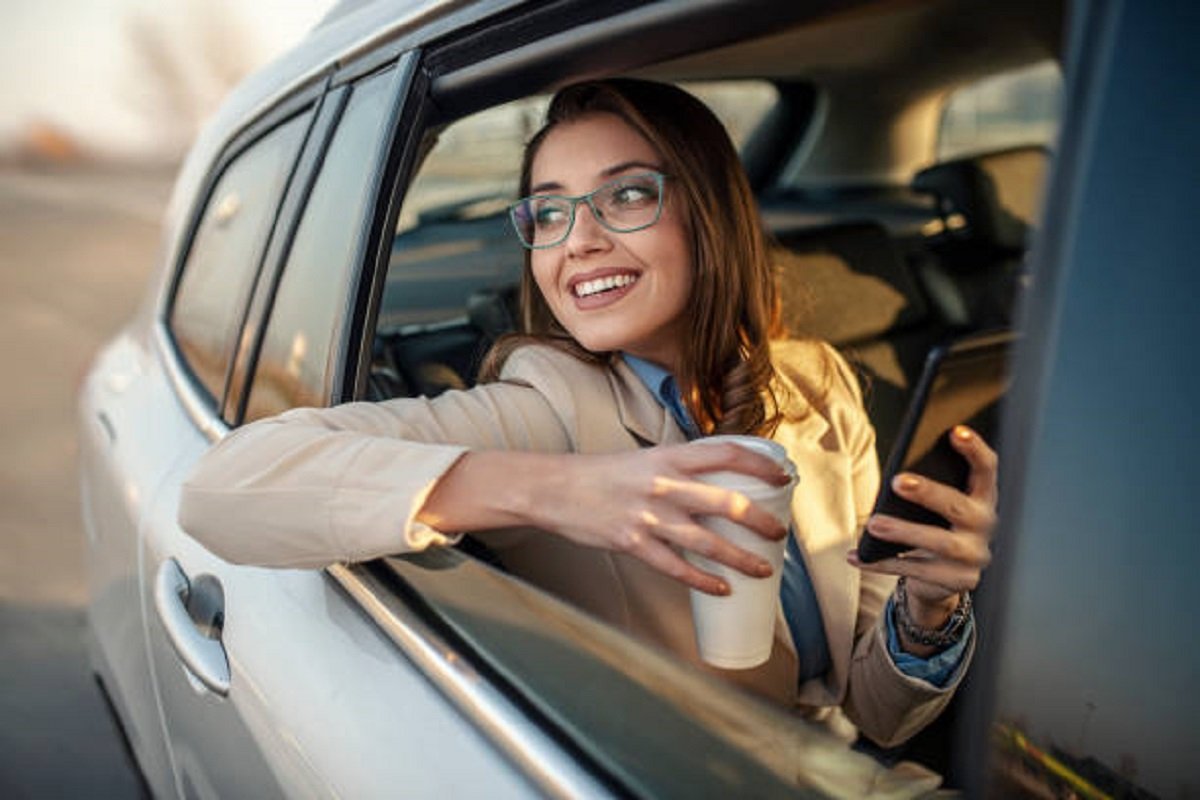 Long Island Prom Limo offers luxury transportation services for prom-goers in Long Island, New York. With a fleet of stylish limousines, professional chauffeurs, and impeccable service, they ensure a memorable and glamorous experience for students on their special night.
Long Island Prom Limo provides safe and reliable transportation for high school students attending prom. Their fleet includes sleek and well-maintained limousines that can accommodate groups of any size.
With experienced and courteous chauffeurs, they prioritize customer satisfaction, making prom night a stress-free and enjoyable experience.
How much is it to rent a limo for a day in New York?
The prices typically depend on the type of vehicle chosen, the duration of the rental, and any additional services you may require. Prices can start from around $500 and can go up to several thousand dollars for a day rental.
The Long Island Limo takes pride in offering competitive rates without compromising on quality. Their fleet boasts a selection of luxurious and well-maintained limousines, ensuring a comfortable and stylish experience throughout your day in New York.
From sleek sedans to spacious stretch limos, they have options to cater to your specific needs.
To get an accurate quote for your desired limo rental, it is recommended to contact The Long Island Limo directly. Their friendly and professional staff will assist you in selecting the perfect limousine and provide you with a customized price based on your requirements.
Renting a limo for a day in New York with The Long Island Limo guarantees a memorable and hassle-free experience, allowing you to enjoy the city in utmost comfort and style.
Can 11 people fit in a limo?
If you're wondering whether 11 people can fit in a limo, The Long Island Limo is here to help. With their spacious and well-equipped fleet, accommodating a group of 11 people is indeed possible.
The Long Island Limo offers a variety of limousine options, including stretch limos that are specifically designed to accommodate larger groups. These vehicles feature extended interiors with comfortable seating arrangements, ensuring ample space for all passengers.
When booking with The Long Island Limo, it's important to specify the number of passengers in your group to ensure they can provide a suitable limousine that meets your needs.
Their experienced chauffeurs prioritize passenger safety and comfort, making your journey enjoyable and stress-free.
Traveling with 11 people in a limo with The Long Island Limo offers a luxurious and memorable experience, allowing your group to enjoy the journey together in style and comfort.
What is the difference between a limo and a stretch limo?
A traditional limousine, also known as a sedan limo, typically accommodates a smaller group of passengers. It features a luxurious interior with comfortable seating, entertainment systems, and amenities to enhance the passenger experience.
These limousines are sleek and stylish, perfect for intimate gatherings or corporate events.
On the other hand, a stretch limo is a modified version of a traditional limousine. As the name suggests, it has been stretched to provide additional space for more passengers. Stretch limos offer a roomier interior with extended seating areas, allowing larger groups to travel together in comfort and style.
They often come equipped with various amenities, such as mini-bars, sound systems, and mood lighting, to enhance the party atmosphere.
At The Long Island Limo, both traditional limos and stretch limos are available in their diverse fleet.
Whether you require a more intimate setting or need to accommodate a larger group, their knowledgeable staff can assist you in choosing the right vehicle to meet your specific needs.
Can a car seat fit in a limo?
If you're traveling with young children for a long island prom limo experience, The Long Island Limo understands the importance of safety and comfort for all passengers, including your little ones.
They prioritize providing a secure environment during transportation and are well-equipped to accommodate car seats.
The Long Island Limo's fleet includes limousines specifically designed with spacious interiors, making it possible to fit car seats for young children. When booking your long island prom limo, it's crucial to inform the company in advance about your need for a car seat.
This allows them to make the necessary arrangements and ensure that a suitable limousine is provided for your prom night.
Their professional chauffeurs are trained to properly install and secure car seats, ensuring the safety of your child throughout the journey. By availing of this service, you can have peace of mind and enjoy a worry-free prom night, knowing that your child is appropriately restrained.
The Long Island Limo values the satisfaction and safety of their customers, and they strive to provide a memorable and enjoyable experience for everyone, including the youngest passengers.
How many people can the longest limo hold?
While the exact capacity may vary depending on the specific limousine model, the longest limousines in The Long Island Limo's fleet can typically hold around 20 passengers or more.
These spacious vehicles are specifically designed to provide ample room for large groups, ensuring everyone can travel together in comfort and style.
The Long Island Limo takes pride in offering a diverse range of limousines to suit different group sizes and preferences. Whether you have a wedding party, corporate event, or any other special occasion, their experienced staff can guide you in selecting the perfect limousine that accommodates your group comfortably.
To determine the exact capacity of the longest limousine available at a given time, it is recommended to contact The Long Island Limo directly.
Their friendly and knowledgeable team will provide you with detailed information and assist you in choosing the ideal limousine that meets your specific requirements.