Chopping Board: How to Use & How to Clean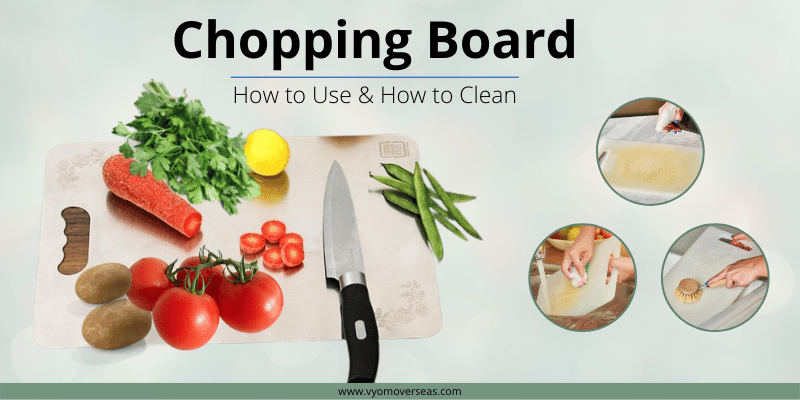 Like a good set of knives, a chopping board is also among some kitchen essentials. If you have one in your kitchen, you are complete. If you don't have one, you can easily buy a good one from a chopping board exporter. A cutting board can help a lot in your cooking preparation, so investing in one is a good idea.
Whether you have a board or are thinking of buying one, you should know how to use it and clean it. Some precautions and proper care of your cutting board will prolong its life. And cutting boards are one of the tools you need in your everyday kitchen chores, so taking care of them is important.
How to use your chopping board properly
A chopping board is a surface for your food preparation. Hence you should know how to use it in a safer and cleaner way. Cross-contamination is a common issue householders face when they use a single board for cutting all kinds of food. Therefore, you should avoid using the same chopping boards for cutting meat, poultry, seafood, dairy, and agricultural produce.
The juices released from meat and seafood can seep into narrow grooves on your board, created by sharp knife blades. This can foster bacteria germination and contaminate other food items you cut on the board, resulting in food poisoning. Therefore, ensure you have at least two boards for cutting animal-based and plant-based foods.
To easily remember the assigned use, you can stick written labels underside of your board. Or, if you are in a situation to spend more on cutting boards, consider buying colour-coded ones. They are easily available at any local shop or in online stores or kitchenware wholesalers.
These are a set of boards with assigned colours for various types of food. The different colours help you remember which board to use for which food so that you can save your kitchen from cross-contamination.
Moreover, when you use cutting boards, ensure they firmly sit on your kitchen counter. It should not slip to and fro, making your chopping job slightly inconvenient. Cut the food in an abbreviated motion using a sharp knife. This saves your board from being damaged. And at the end, clean your board thoroughly after you've done your job.
How to clean your chopping board
Chopping boards are not other regular tools in your kitchen, and you must take extra care when cleaning them. 
Wooden chopping boards
If you have a wooden board, do not immerse it in water. Wooden boards are porous, so water can get into them and make a mould or germinate. Rather –
wash it with warm water, dish soap, and a soft rag.

Scrub the soap for 60 seconds.

Pour warm water, washing off all the soap.

Keep it in the air to dry out.
Plastic chopping boards
Plastic chopping boards are easier to clean. They can be tossed in your dishwasher as well. This type of board is easily available in the market, at half the price of wooden ones. Moreover, when you buy them from a wholesale plastic kitchenware exporter, you can get them at even more budgeted prices.
However, one of the major disadvantages of plastic boards is that they can get stained too quickly. Not only do those icky stains look ugly, but they are also hard to scrub off.
Bleach is commonly used to get rid of these spots, but if you don't want to let any chemicals touch your food surface, here are some DIY cleaners you can use to discard those ugly stains.
Cleaner #1: Baking powder and vinegar
Take equal parts baking powder and white vinegar

Make a paste and spread it over the board

Let the mixture sit for 5 minutes

Wash it with water and a soapy sponge
Cleaner #2: Vinegar and essential oil
Mix 1 cup water, ½ cup distilled vinegar, and a few drops of any essential oil

Put the potion into a spray bottle and shake well

Spray the solution on the entire board

Scrub with a stiff-bristled brush

Wash with dish detergent and water
Cleaner #3: Lemon juice
Cut lemon juice into half and rub on the board, squeezing the juice

Let the board sit under the sun for an entire day

Wash it with regular water and detergent
How to disinfect your chopping board
For some boards, you might have to do the disinfestation job separately after cleaning. Sometimes food juices can seep into grooves created by a sharp knife. Water and soap might not completely wash off these juices. And this could make a great habitat for bacteria to infest.
When you use this board to cut food again, these bacteria can contaminate it, leading to food poisoning. So disinfecting your chopping board is an extra essential chore that you have to do to keep your food and, thus, your food safe.
For an easy DIY disinfectant, mix five parts of water with one part of vinegar and store it in a spray bottle. Shake the potion before whenever you are using it. Then, just spritz a few times on the board surface (on both sides: front and back) and let it sit for five minutes. Finally, wash it with warm water and dry it in the air.
Final thoughts
A chopping board is an essential kitchen tool that can make your kitchen time hassle-free. However, since the chopping board is used in everyday work, you would want to know how to use it and clean it properly to have an effortless cooking and safer eating experience. We hope the article has helped you with this.
Moreover, if you haven't got the chopping board yet and the cost concern is restricting you from doing so, consider buying bulk chopping boards at wholesale price from a wholesaler. This can be a really cost-effective option. You can encourage your friends, neighbours, or relatives to have a share in this bulk buying, which will be easier for you.
Digital Marketing Stretegiest | Content Writer | Blogger | Enthusiastic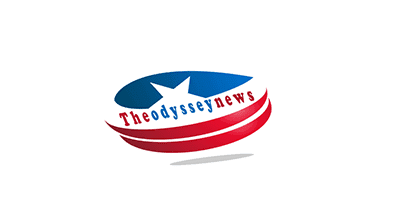 How to find an escort girl?
You are looking for an escort girl, but you don't know how to find one? In this guide, we provide you with the information you need to do so. Discover the most efficient ways to contact and meet birmingham escorts.
Access specialized ad sites
Just like for real estate, cars, or hotels, there are specialized ad sites for escort girls. Dedicated to sex workers, they allow independent escorts to publish ads to gain visibility and make their services known. Most of these ads are linked to landing pages on which the girls detail their services, publish their photos and advertise their rates. If you need advice on how to navigate this type of site safely, visit profilcougar.com.
The main concern with this category of sites is that you have to know how to sort out the different types of profiles exposed. Indeed, the ads of escorts are mixed with ads of prostitutes and erotic masseuses. It is therefore necessary to be able to differentiate between the profiles of escorts and those of other sex workers.
If you are looking for fresh and new escorts, these sites will suit you well. For, they are the best way for novice girls to find their first clients. However, beware of scams!
Go to escort websites
To find a birmingham escorts as easily as possible, you should visit an escort girl website. Thanks to the expansion of the Internet, it is possible to access all types of services related to sex workers. Indeed, these websites are more and more numerous and specialized. You can find all the types of girls you need.
From now on, all categories of escorts are available on the internet, whether they are independent or affiliated to an agency. This gives you a multitude of possibilities and choices according to your expectations. If you need more guarantees and security, go to an agency website. For those who are looking for freedom, independent girls are waiting on their pages.
The main advantage of the Internet is its transparency. By going through its channel, you have the opportunity to access photos and videos describing the girl of your desires. Unlike the phone, you have a clear view of the person with whom you exchange. However, you will also be exposed to risks of scam. You should therefore make sure that the sites you access are reliable.
Ask around in a large hotel
By definition, the role of an escort girl is to accompany her client during his travels. The fact is, most of these clients are men on business trips who stay in hotels. That's why many of the big hotels are in partnership with escort agencies. If you are traveling in Paris or in a foreign country, ask a good hotel and you will be served.
Rest assured, you will never see a hotel advertising such a service, so be tactful. Approach the front desk politely and present your problem with as much discretion and finesse as possible. If you are asked to wait, go up to your room and run a nice bath while your request is being processed. Facilities that use this type of service are discreet in order to maintain their public image.
I am GraceIsabella Hennyjohn. I am professional Digital marketer and content writer. I have 4+ year experience in this field.