China loosens FX restrictions in response to Fed rate rise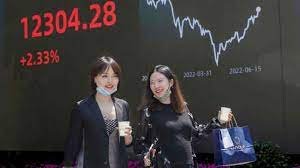 Regulators seek to allow more renminbi weakness but avoid runaway depreciation
The renminbi's sharp fall over the past week started after regulators told traders they were relaxing informal foreign exchange trading limits, according to people familiar with the matter.
The State Administration of Foreign Exchange frequently uses informal "window guidance" to manage the exchange rate, sometimes discouraging participation in renminbi-dollar trading in order to slow the depreciation of the Chinese currency.
But two people familiar with the matter said Safe officials privately communicated an easing of the informal limits on transactions in China's interbank market to foreign exchange brokers on Wednesday last week, in the wake of the US Federal Reserve's 0.75 percentage point interest rate rise.
The move to relax curbs on transactions was made because policymakers "believed it was the proper time to let the renminbi depreciate a bit", one of the people said.
The FT is seeking comment from Safe.
The easing of informal trading limits marks an inflection point for the tightly managed renminbi. The currency is subject to extensive capital controls and its dollar exchange rate cannot swing more than 2 per cent in either direction of a daily trading band midpoint set by the People's Bank of China.
Less than a week after the move by Safe, however, top officials began making public statements that pushed back against sharp falls for the renminbi. This about-face reflected what traders and strategists said was Beijing's focus on preventing runaway depreciation that could threaten financial stability and spur more capital outflows, as Chinese policymakers attempt to boost lagging economic growth.
In the highest-profile comments from a government official since the currency dropped below Rmb7 against the dollar last week, Liu Guoqiang, vice-governor of the People's Bank of China, struck out on Wednesday at traders betting on losses for China's currency.
"Do not bet on either one-way depreciation or appreciation of the exchange rate," he warned, at a meeting held by the industry body responsible for self-regulating China's foreign exchange markets. "The longer you bet, the bigger the chance you'll lose."
The comments helped bolster the renminbi, which rose 1.1 per cent against the dollar after the PBoC also released a statement late on Thursday afternoon vowing to "strengthen expectation management and maintain the basic stability of the renminbi exchange rate at a reasonable and balanced level".
But foreign exchange traders, economists and markets strategists said Liu's warning was unlikely to turn the tide in favour of the renminbi, which is down almost 11 per cent against the dollar this year at about Rmb7.13 and on course for a record yearly fall.
Traders in Shanghai said losses for the renminbi were primarily driven by a widening policy divergence between a hawkish Fed and a dovish PBoC working to shore up flagging growth.
The upshot is that the longstanding interest rate advantage of Chinese government debt has been reversed, removing a critical driver of global investor inflows. Data from Hong Kong's Bond Connect programme show foreign outflows of almost Rmb530bn ($74bn) from China's renminbi bond market during the first eight months of 2022.
Another reason Beijing has taken a relaxed attitude towards the renminbi's depreciation is that exchange rates have remained relatively stable against a broader basket of global peers. The CFETS Renminbi index measuring the currency against China's biggest trading partners is down less than 5 per cent from its most recent peak in March.
"I would say this time the PBoC won't have to sell a lot of foreign reserves," said Wei He, an analyst at consultancy Gavekal Economics in Beijing, who pointed to the capacity of domestic financial institutions to step in when called upon by the state.
With rate rises by the Fed boosting returns on dollar debt, and as Chinese policymakers continue easing to support growth, analyst expectations are growing that the most likely reason for a halt in the renminbi's fall may be a US recession.
"If the US goes into recession, the Fed might actually pivot and start lowering interest rates — that would help the renminbi because the interest rate spread [between the two countries' bonds] would narrow," said Steve Cochrane, chief economist for Asia-Pacific at Moody's.
But he added that while this would help stabilise the renminbi's exchange rate, "from the point of view of exports, a US recession would weaken the Chinese economy" as external demand for goods from China waned.
Until the Fed stops raising rates, the PBoC is unlikely to burn through the country's foreign exchange reserves trying to defend any specific level for the renminbi's dollar exchange rate, according to analysts.
Instead, many expect China to continue a drip feed of measures such as those seen this week. On Monday, the PBoC introduced measures to discourage bets against the renminbi through the country's derivatives markets. Such moves are typically introduced in China during periods of currency depreciation.
One Shanghai-based foreign exchange trader with a European bank said the move on Monday "can be counted as a gesture, instead of really a game changer for the market's direction".
Another major factor in the renminbi's trajectory is how China manages its anticipated loosening of strict zero-Covid policies over the coming quarters. Some strategists expect that a swift and comprehensive opening that allows for outbound tourism would be negative for the renminbi — but others warn that this scenario is unlikely.
"If China's opening is staggered in the way we expect, without any outbound tourism, that will be risk-on and good for the domestic economy, which will send the renminbi higher against the dollar," said Danny Suwanapruti, head of Asia emerging markets foreign exchange and rates strategy at Goldman Sachs.
However, Suwanapruti added that because of low liquidity in the offshore market for the renminbi in Hong Kong, traders would focus on other currencies in the region that often serve as proxies for the renminbi's exchange rate, following the Chinese currency higher when it rallies.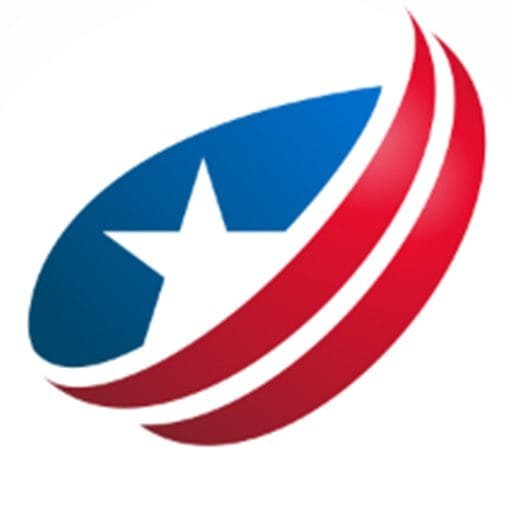 Odyssey has been the lead content writer and content marketer. He has vast experience in the field of writing. His SEO strategies help businesses to gain maximum traffic and success.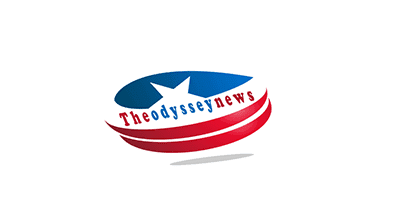 What is Enterprise Software?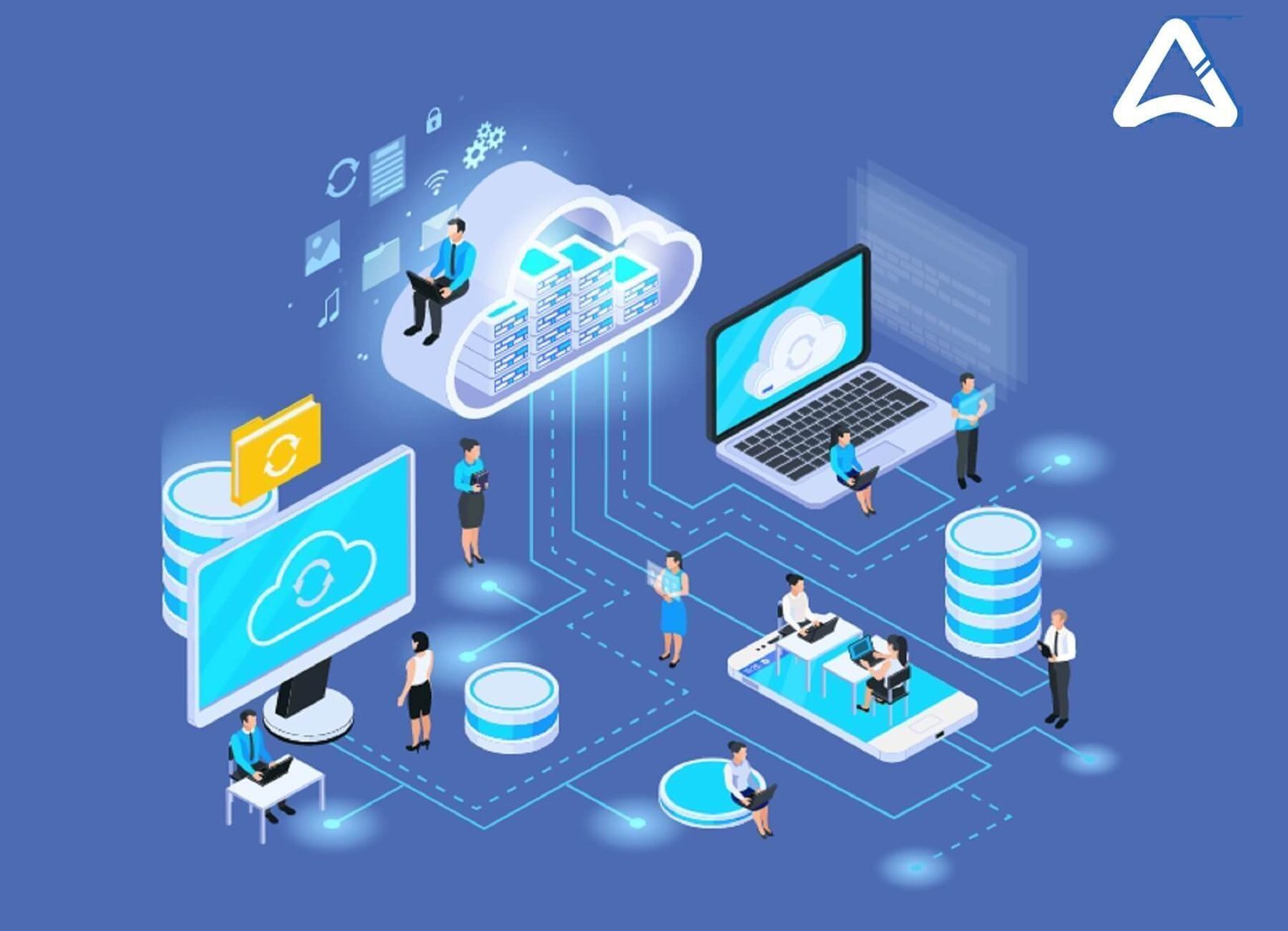 Enterprise software refers to a type of software designed specifically for large organizations and businesses, including corporations, government agencies, and non-profit organizations. This software is designed to manage complex and diverse business processes, and to streamline operations by providing tools for data management, project management, inventory management, financial management, customer relationship management, and other functions that are necessary for the smooth functioning of a large organization.
https://devs-hive.com/expertise/enterprise-software is often highly specialized and tailored to meet the specific needs of an organization. It can be developed in-house by an organization's own IT department, or it can be purchased from software vendors who specialize in developing enterprise software. In either case, the software is designed to integrate with existing IT systems and infrastructure, making it easier for organizations to adopt and implement.
One of the primary benefits of enterprise software is that it can improve the efficiency and productivity of an organization by automating many business processes. For example, an enterprise resource planning (ERP) system can help an organization manage its finances, inventory, and supply chain, while a customer relationship management (CRM) system can help an organization manage its customer interactions and relationships.
Enterprise software can also help organizations make better use of their data by providing tools for data analysis and reporting. This can help organizations make more informed decisions and improve their overall performance.
Another benefit of enterprise software is that it can help organizations stay competitive in their industry. By providing tools for process automation, data management, and customer relationship management, enterprise software can help organizations stay ahead of the curve and better serve their customers.
However, implementing enterprise software can be a complex and challenging process. It requires significant investment in terms of time, money, and resources, and it can be difficult to integrate new software with existing IT systems and infrastructure. Additionally, training employees to use the new software can be a time-consuming process, and there may be resistance to change among employees who are accustomed to using traditional methods.
Despite these challenges, the benefits of enterprise software often outweigh the costs. By providing tools for process automation, data management, and customer relationship management, enterprise software can help organizations improve their overall efficiency and productivity, stay competitive in their industry, and make better use of their data.
When selecting enterprise software, it is important for organizations to carefully evaluate their needs and consider the specific features and functionality of the software they are considering. They should also consider factors such as scalability, ease of use, and customer support when selecting a software vendor.
Some popular enterprise software solutions include SAP, Oracle, Microsoft Dynamics, Salesforce, and IBM. These software solutions offer a wide range of features and functionality, and they are designed to meet the specific needs of different types of organizations.
In conclusion, enterprise software plays a critical role in the functioning of large organizations and businesses. It provides tools for process automation, data management, and customer relationship management, helping organizations improve their overall efficiency and productivity, stay competitive in their industry, and make better use of their data. While implementing enterprise software can be a complex and challenging process, the benefits of using this software often outweigh the costs, making it a worthwhile investment for organizations looking to improve their operations and stay ahead of the curve in their industry.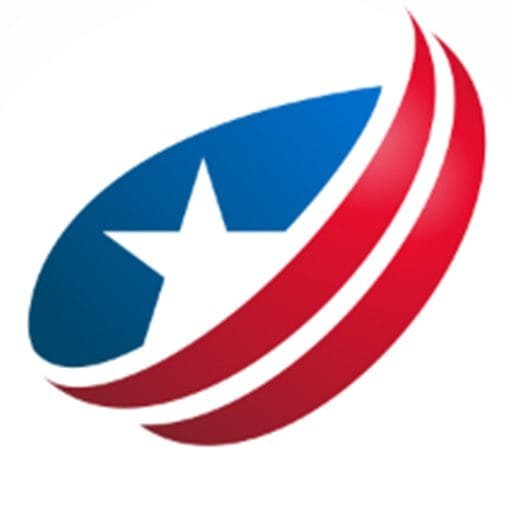 Odyssey has been the lead content writer and content marketer. He has vast experience in the field of writing. His SEO strategies help businesses to gain maximum traffic and success.
5 Top Recommended Attendance Management Software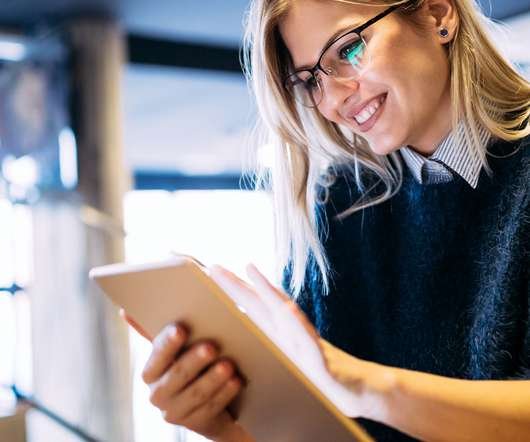 Introduction
To convert a million-dollar idea into reality, businesses need a vast workforce. However, managing and tracking such a large number of employees can be a tiring and daunting task for organizations. They have to keep regular tabs on employee check-ins, check-outs, and leave applications for calculating their accurate payroll. 
At this point, employee attendance tracking can be an effective solution to implement. One can escape the stress and hassle of manually monitoring employees with attendance tracking software. Web-based attendance tracking software will not only quicken the monitoring process but also eliminate human error. 
What Is An Attendance Management Software?
Attendance management is the process of tracking and recording the attendance and efficiency of employees regularly. There are various ways through which organizations can track employee attendance like manual recording, excel spreadsheets, biometric attendance devices, attendance management software, etc.
However, among all the ways available, attendance management software has emerged as one of the simplest and most effective solutions for empowering workplace efficiency. It automatically records attendance as soon as the employees turn on their system. They offer several additional features like shift scheduling and payroll calculation.
Features of a Good Attendance Management Software
There is a variety of attendance management software available in the market. However, not all are appropriate for all organizations. Hence, when searching for good attendance management software for a business, it is best to look out for the following features:
Usability: Employee attendance

tracking is a never-ending job. Therefore, one must ensure that the interface is clean, uncluttered and easy to navigate between different features.

Mobile Accessibility:

In today's hybrid work atmosphere, all employees are not office-based. Therefore, the software must include mobile apps or have mobile-friendly features.

Software Integration:

An efficient attendance tracking software should not be solely focused on tracking employee attendance. It should also contain other native integration features like payroll,

performance management

, task management, etc. 

Cost-friendly:

While the cheapest software can seem sufficient, it is always the case. Therefore, organizations should properly consider their budget before investing in employee management software. It can also opt for a free trial before committing to the software.
Top 5 Attendance Management Software
Here are the top 5 attendance management software currently available in the market. Their descriptions and noteworthy features are as follows:
1. monday.com
One of the reasons why monday.com is ranked among the top attendance management software is its feature of creating a custom tracking dashboard. This workforce operating system has plenty of customizable dashboards and templates for tracking attendance, monitoring working hours, managing projects, etc. 
Key Features: 
Data-rich dashboard-building tools

Manager notifications and reminders

Flexible views

Color-codded embedded forms

Integrated billing and invoice
2. BetterPlace Attend
This attendance-tracking software is ranked among the best in the market. With its intuitive interface and reliable performance, BetterPlace Attend serves as the most efficient substitute for manual and traditional employee attendance management. This software allows users to efficiently generate real-time reports, manage time-off requests, track employee overtime, and more.
Key Features:
Adaptive site-shifting

Fully configurable

Offline attendance mode

Easy-to-use interface

Data-driven
3. Connecteam
This attendance management software, with its built-in chat function, is the best for organizations that wish to communicate with team members easily and quickly. Apart from attendance tracking, this software also serves as a time clock app for scheduling appointments and tracking employee attendance as well as work hours. The best part is that it can be accessed from any type of mobile device.
Key Features:
One-touch clock in and out

Vacation and absence approval workflows

Visual flags to highlight issues

Shift and job scheduling

Employee chat feature

Digital forms and checklist
4. TimeCamp
With TimeCamp you can easily track unlimited users. This attendance management software is fully automatic software that integrates well with your current work systems. In short, organizations can easily keep a track of the work progress of their employees.
Key Features:
Leave Reporting

Overtime tracking

Payroll automation

Billing rates and Budgeting

Bulk editing feature

Graphical timesheet
5. Buddy Punch
Looking for employee attendance tracking software that manages time-off requests efficiently? If yes, then Buddy Punch is a perfect choice. This attendance management software can help you save a lot of time that you spend manually inputting, reviewing and approving employee attendance. 
Key Features: 
Flexible punch-in options

GPS and location-based tracking

Cloud-based access for remote employees

Customizable PTO time codes

Facial recognition
Conclusion
Attendance tracking is an essential aspect of all businesses. It not only assists an organization's employees with time management but also allows the employers to track employee attendance, identify behavioral trends, and know about employees' productivity. Hence, choosing the right attendance management software is a crucial decision.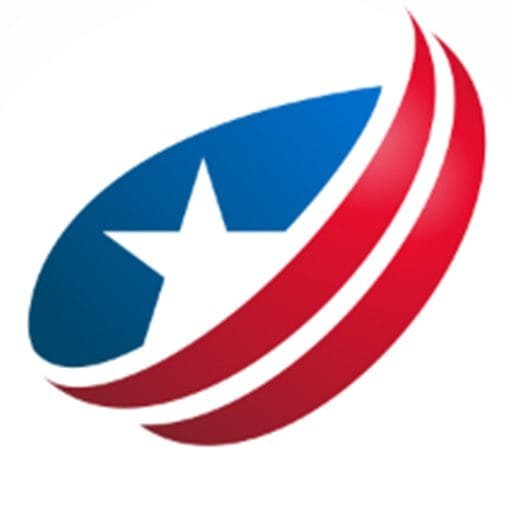 Odyssey has been the lead content writer and content marketer. He has vast experience in the field of writing. His SEO strategies help businesses to gain maximum traffic and success.
Is SEO Beneficial For Business?
SEO stands for Search Engine Optimization it helps businesses to grow online. The main objective of SEO is to enhance the quality and quantity of traffic to the website through onsite changes. Stuffing pages with relevant keywords are not suitable for the website ranking, but concentrating on site speed, mobile-friendliness, interactivity, and the content of web pages makes more benefits the business. The best services of SEO Brampton optimize websites visibility online. This means that more people can see the website online.
Many people have a question about why SEO is important for business, the answer is that SEO not only draws new customers' attention but also allows you to heighten the business's relationship with those clients because of the loyalty you have established with them.
How SEO Works
SEO optimizing a website's content, executing keyword research, and earning inbound links to improve that content's ranking and the website's visibility online. The better website on both ends, the better traffic you will get for the website. It also includes:
Keyword Analysis
Backlinking
Content Creation
SEO Impacts on Business
SEO increases organic website traffic. Enhance numbers of lead generation. Generate better online sales and also attracts more visitors to the website. SEO processes are the backbone of business websites. SEO can affect business in numerous ways:
Increase organic traffic
Enhance lead generation
Generate online sales
Attract more local traffic
Improve online visibility
Websterz Technologies is a growing marketing company. Our marketing experts can help you develop your company's platform by utilising our digital marketing services.