China Banks Rush to Raise Record Debt as Credit Losses Mount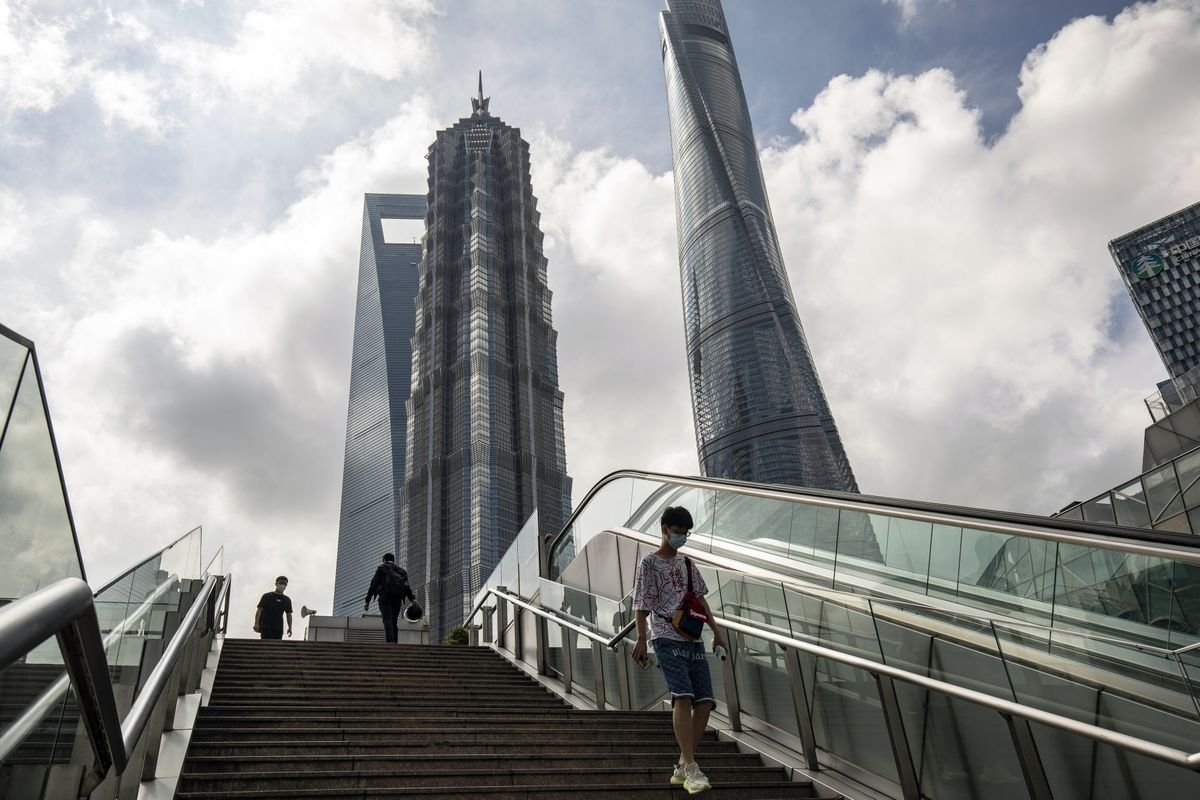 Financial institutions feel the pinch of economic woes: official
Chinese banks are rushing to boost capital as they prepare for a potential spike in bad loans due to the economic slowdown and spreading housing crisis.
A record amount of fresh money has come from financial markets, with banks selling 29% more bonds in the first half of the year compared to last year to replenish capital and cover credit losses. Local authorities also provided funds from government bond sales to help cash-strapped regional lenders.
China's economy grew at the weakest pace in more than two years in the second quarter due to Covid lockdowns and a protracted housing market downturn, stoking worries about an increase in companies and individuals who cannot repay loans. Those fears deepened recently when hundreds of thousands of home owners said they would stop paying the mortgage on houses that aren't built yet, raising the pressure on developers, who may face more difficulty selling projects and also have to repay banks loans.
"We believe that asset quality is worsening due to Covid-related lockdowns, the property slump, the risks associated with small and micro loans, and the general economic slowdown in China," said Harry Hu, a senior director at S&P Global Ratings. The capital injections from the government "will help those small regional banks with large bad loan burdens to clean up their books and support the local economies."
In the year through July 27, lenders had sold a combined 568 billion yuan ($84 billion) of Additional Tier 1 debt, which is among the first to absorb losses in times of stress, and Tier 2 bonds. China's big-four state-owned banks are the major sellers of the bonds this year, according to data on onshore sales compiled by Bloomberg, although local lenders including Bank of Hebei Co., Chengdu Rural Commercial Bank Co., and Bank of Shanghai Co. are also selling.
Such debt is the main tools for banks to add extra capital, analysts including Liao Zhiming of China Merchants Securities Co. wrote in a report in May.
In addition to this, the central government will allow 320 billion yuan generated from the sale of special local bonds to be used to top up the capital of medium- and small-sized banks, the Financial News reported last week, citing an unnamed official with the China Banking and Insurance Regulatory Commission. The amount, including 120 billion yuan in unused funds from last year, is 60% higher than in 2020 when money from the sale of these bonds was first allowed to be used for that purpose.
Bad Loans Rising
Bad loans increased by almost 107 billion yuan in the first half of the year to 2.95 trillion yuan, according to the CBIRC. That's the biggest six-month increase since the height of the domestic pandemic in the first half of 2020, according to Bloomberg calculations based on the commission's data. Meanwhile, banks' capital adequacy ratio fell for the second straight quarter to 14.87% at the end of June.
"The pressure on non-performing loans to rebound increased as the downward pressure on the economy was gradually felt by the financial sector," Liu Zhongrui, an official with the CBIRC's statistics and risk monitoring department, said at a briefing last week.
The "slower than expected" economic recovery has led S&P to raise its estimate of banks' non-performing assets, which includes bad loans and some 'special-mention loans,' to 7.5% of total lending this year. That's up from a May forecast of 6.5% and last year's actual ratio of 6%.
The problem is especially acute at small and medium-sized lenders, which hold 29% of the banking sector's total assets, according to CBIRC data. They have long been plagued by lax governance, heavy reliance on big local firms for loans and deposits, and they are more exposed to the weak links in the economy than bigger lenders, such as agriculture-related industry and small businesses.
The government's efforts to push banks to lend more risk exacerbating the problem of asset quality. Corporate and household demand for loans is weak as Covid curbs remain a threat to business and household incomes, and if banks have to lower their lending requirements to attract borrowers then they could find themselves making new loans with little hope of repayment.
Financial regulators have urged banks to boost lending to builders to help finish the projects, and officials are considering giving some homeowners a grace period on payments, Bloomberg reported. That will likely worsen the earnings of banks which have already extended loan relief measures for Covid-hit smaller businesses and mortgage holders.
Regional Risks
The authorities are speeding up the use of special local government bonds to beef up smaller banks' capital this year "to consolidate the important line of defense against banking risks," the CBIRC's spokesman Qi Xiang said at the briefing last week. In the first half of this year, 103 billion yuan out of the special bond quota was allocated to Henan, Liaoning, Gansu and Dalian city, he said.
Liaoning had the highest number of "high-risk" financial institutions in a 2020 review of financial firms by the People's Bank of China, followed by Gansu, Inner Mongolia and Henan. When it published the 2021 assessment in March this year, the central bank said high-risk firms were concentrated in four provinces, but didn't name them. More than 90% of the 316 high-risk institutions were among rural and county banks.
There have been some high profile problems at banks in Henan and Liaoning recently, with protests in Henan from people who had their money stolen in the nation's biggest bank scam and a rural bank being taken over by a different bank in Shenyang, Liaoning's capital. Both provinces have also been hit by the mortgage boycott.
"Corporate sentiment and ability to increase capital expenditure are both very weak and so economic momentum is yet to pick up," said Peiqian Liu, chief China economist at NatWest Group Plc. "As long as property woes and Covid linger, bad loans at banks will continue to rise."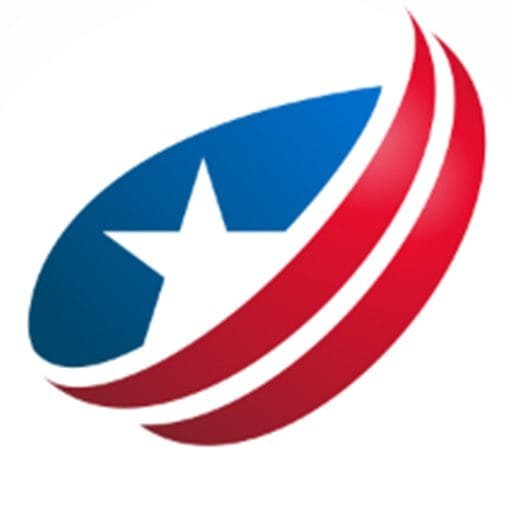 Odyssey has been the lead content writer and content marketer. He has vast experience in the field of writing. His SEO strategies help businesses to gain maximum traffic and success.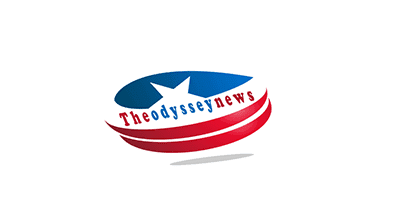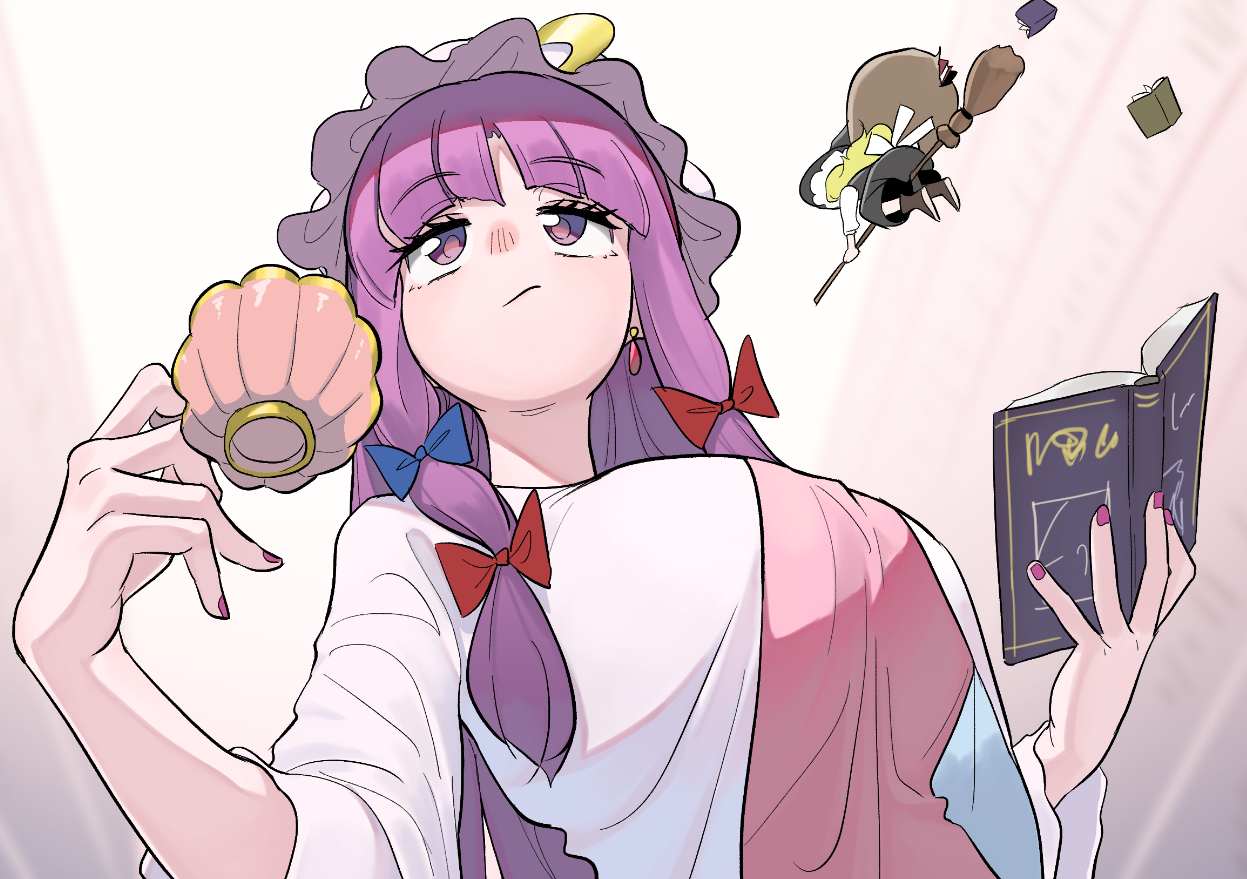 Are you looking for information on Kemono Party? You have come to the right place! In this blog post, we will provide a step-by-step guide on Kemono Party.
Kemono Party
Displaying Most Popular Artists – Kemono.party
Interested in content from OnlyFans? Check out coomer.party!. Loading creator index… (please wait before searching) Name Leave blank to list all
Kemono
Kemono – Displaying most popular artists – kemono.party
Kemono
Jul 10, 2021  · August 5, 2021 – Partychan is back! July 30, 2021 – Kemono is now able to import direct messages from Patreon. July 26, 2021 – Comment importing has been implemented for Pixiv Fanbox artists. You do not need to flag anything; comments will automatically appear the next the importer encounters their posts. July 10, 2021 – We now have an official …
https://kemono.party/favorites
Videos Of Kemono Party
Check out coomer.party! Login. Don't have an account? Register! Username: Password: Login [Source code] is only available to registered users. Visit login page if you have an account. Otherwise visit registration page to create one. Close …
/videos/search?q=kemono+party&qpvt=kemono+party%0d&F
Kemono.party (@kemonodotparty) | Twitter
Jul 11, 2021  · The latest tweets from @kemonodotparty
Displaying Most Popular Artists – Beta.kemono.party
Loading creator index… (please wait before searching) Name Leave blank to list all. Service
Kemono
is only available to registered users. Visit login page if you have an account. Otherwise visit registration page to create one.
Kemono.party : YiffParty – Reddit
17 votes, 20 comments. alternative site ? kemono is down. Press J to jump to the feed. Press question mark to learn the rest of the keyboard shortcuts
Yiff.party | Daniil30012003 Wiki | Fandom
You might also like: Mbasic Fb Login Facebook
Unlike yiff.party, kemono.party is the alternative site which works almost the same way as yiff.party did. In the beginning of 2021, a group of volunteers develops a site named "Memory Hole" which will serve as a replacement to former main piracy website of furry creators. It is said to be coming out this year.
So Looks Like Subscribestar Is Now Banning Kemono.party …
Dec 28, 2021  · /kemono/ – kemono.party – So looks like subscribestar is now banning kemono.party users based on some kind of connection ID under the premise that our credit card data is now "compromised" and all payment sources are then disabled as a result.Not sure if it can be appealed or s
This is a complete list of sources that I found to be helpful in researching Kemono Party. If there are any other sites or articles you think should make this list, please leave them as comments below so we can include them!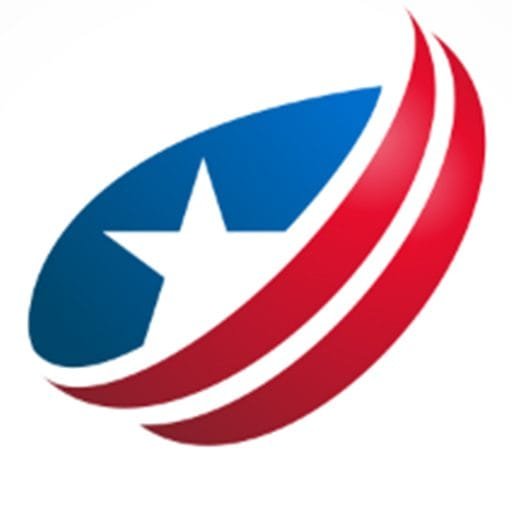 Ody Team is a qualified social media expert at Coding The Line, London. He had graduated from the University of Cambridge
Dinsys Technologies Details
Dinsys works on research and development of new technologies that provide a fresh approach to the problem they address. Disneys has expertise in:o High-Performance Computing: Where performance is of critical importance. Design & Algorithms systems to use parallelization and distribution.o Streaming: We are working on a product that provides seamless integration of remote collaboration. Unified Platform of online conferencing using intelligent servers for one-to-many desktop-sharing, video/audio, chat, and synchronized browsing.o iPhone Applications: We provide development services for iPhone Applications. We have numerous applications selling on Apple Online Store.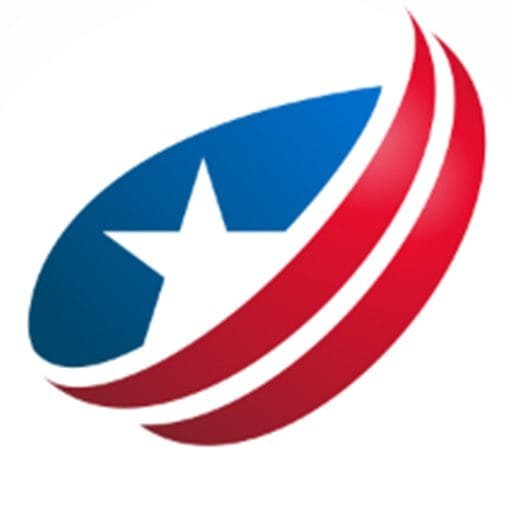 Odyssey has been the lead content writer and content marketer. He has vast experience in the field of writing. His SEO strategies help businesses to gain maximum traffic and success.
WwwDadeschool Net Student Login Guide your Dadeschools.net Account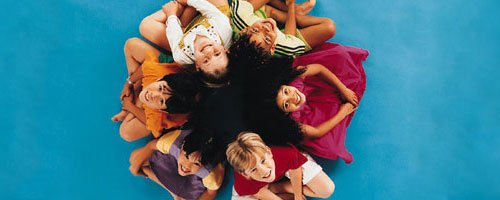 Login to WwwDadeschool Net Student Login might seem hard, nonetheless it is in fact very easy. The official hyperlinks provided under will allow you to get this done effortlessly and be sure that they are always up-to-date for your following visit! If you are having any issues, have a look at our troubleshooting information below.
WwwDadeschool Net Student Login Procedure
Step 1: To get at the Www Dadeschool Net Student Login official login site, please visit this link. Pressing onto it will get you right to a brand new tab wherever we have provided some useful ideas and troubleshooting measures for those having problems with their consideration access!
Step 2: Enter your login facts and indicator in. Make sure you receive these records upon signing up or via email , because it is required to use Www Dadeschool Net Student Login.
Step 3: When you get the "properly signed in" concept, it indicates that your Www Dadeschool Net Student Login program is currently active.
Step 4: Troubleshooting Manual: We are sorry to know that you can't access the Www Dadeschool Net Student Login page. We realize that issues can occur, and we have provided a troubleshooting information to help you resolve your matter as easily as you are able to!
Instruction for Www Dadeschool Net Student Login
Employee Login – Miami-Dade County Public Schools
http://communityed.dadeschools.net/page/seclogin.asp
2019-2020 21st CCLC Web sites Adult / Vocational / Complex Web sites Employment Possibilities M-DCPS Parent Portal Manual to Create and Consideration and Forgot Password The Miami-Dade Coalition Goal What's Neighborhood Education
Status: On the web
Miami-Dade County Schools – oada.dadeschools.net
http://oada.dadeschools.net/IAP/MDPS%20Facilitator's%20Guide.pdf
Email : [email protected] Phone: X 2345 Login Data (Slide 5) • Login to MDPS Staff website o Head to Programs, Companies, Web sites Bill o Press Unify Testing Platform MYUNIFY (40 min) MYUNIFY (Slides 6-10) • Upon starting Unify, educators will be able to see all pupils to which they've access.
Status: On the web
Miami-Dade County Public Schools
Pleasant to Miami-Dade District Public Schools.Miami-Dade District Public Schools is the fourth greatest school section in the United States, comprised of …
Status: On the web
M-DCPS Students Page – dadeschools.net
http://www.dadeschools.net/students.asp
Person title type: student ID : It will take 24 hours following you are listed with the Student Portal to be able to modify your preliminary password in the Password Management/P-Synch system.
Status: On the web
Dadeschools.net
http://www2.dadeschools.net/portal/
Queensland Portal Demonstration – July 8, 2008; SharePoint Portal Demonstration; CGCS & June 9 Demonstration ; North America ISU FY07; Microsoft All Arms Conference; CIO Authority Discussion; SharePoint Demonstration – March 17, 2008 ; Staff Portal Demonstration; Key Portal Demonstration; Instructor Portal Demonstration; Parent/Student Portal …
Status: On the web
Logon – Miami-Dade County Public Schools
https://auth.dadeschools.net/_auth/Logon.aspx?ru=aHR0cDovL21kY3BzcG9ydGFsLmRhZGVzY2hvb2xzLm5ldC8=
We cannot validate your browser. This can be due to any one of many subsequent reasons: Your browser doesn't support cookies.
Status: On the web
Dadeschools Login Login to your Dadeschools.net Account …
https://glimguide.com/dadeschools-login/ 
You have to be a student , parent, worker, or a community member facing difficulty with the dadeschools login process. You do not have to bother about it anymore since we're here to help you out together with your dadeschool.net login. Dadeschools Login Dadeschool.net login website is used as an instrument for learning in Miami-Dade District Public Schools.
Status: On the web
Dadeschools.net
https://mdcpswebapps2.dadeschools.net/earedirect/forgot.aspx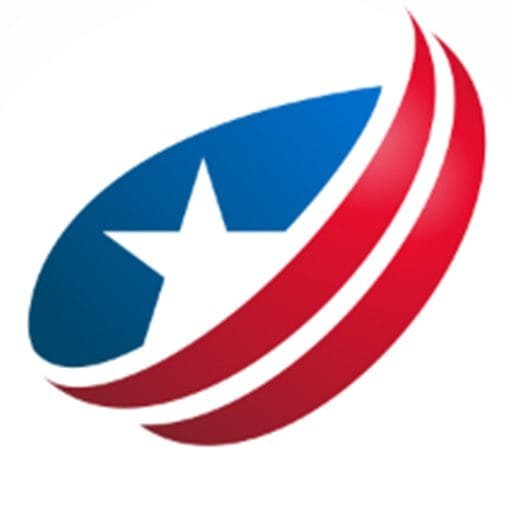 Odyssey has been the lead content writer and content marketer. He has vast experience in the field of writing. His SEO strategies help businesses to gain maximum traffic and success.