Children and Digital Eye Strain

Unluckily, our children are spending more time looking at computer screens, TVs, smartphones, tablets, and many more devices. This extended screen time can impact children's eyes health. Many children wear bifocal safety glasses with blue blocker lenses to shield their eyes from blue rays. Studies indicate that kids use digital devices of their parents like smartphones or tablets at a young age.
When they reach their teenage, they have to study on a digital screen for several hours including watching TV in their spare time. So, whether kids have free time or study something, every time they stare at a digital screen for every task. That is too much alarming for kids because digital screen rays affect the eyes and overall health of children. They are more connected with social media than in the real world.
Besides, last year's COVID-19 turn physical education into online learning in many schools. Thus, children had to spend excessive time in front of a computer screen than routine screen time. Screen time is increasing in many families to become more socialized and stay entertained in a virtual world. Every person should spend maximum time in front of a computer screen in their home to prevent the virus. Therefore, it is essential to take significant steps to prevent sore and tired eyes in children and provide them best Kids eyewear.
Why breaks are crucial for digital screens?
Looking at a digital screen for an extended time needs breaks that can lead to many signs.
Eye fatigue creates when eye muscles around the eyes become tired because of the constant use of a digital screen. Staring at a computer screen for stretched hours can produce focus problems and even severe headaches around the eyes. Children are also using digital screens where there is no ideal light which can easily lead to eye fatigue.
Blurry vision also arises because staring at the same distance for several hours can lead to concentration difficulties. This eye problem led to blurry vision, and children face it when at once they look at some other objects from the screen. Some research also shows that constant use of computer screens and a lot of indoor activities may cause myopia in many children. Spending more time outdoor playing can help to develop healthy vision in kids.
Dry eyes occur often when the eyes cannot blink successfully, particularly looking at a computer screen. Less eye blinking can lead to dry eyes that are extremely irritated. Laptops and computer screens prove harmful to kids' eyes because these devices are usually placed in a higher place than reading books. Therefore, the upper eyelids have to open wider which increase the evaporation of tear of eyes and lead to dry eyes.
Safety measures for children:
First of all, parents should monitor digital devices because extended screen time led to developing many difficulties. For example, sleep difficulties and obesity are interconnected with digital devices. Parents should reduce the screen time for their children and involve them in different activities. There should be an ideal balance between the real and virtual world to maintain a healthy lifestyle. Provide them safety glasses with readers for reducing harmful effect of blue rays. Screen time can reduce because of two factors that are as follows.
Enough sleep would help to reduce sore and tired eyes. Make sure children are not sleeping with their digital devices in their room including the TV. Ophthalmologists also suggest avoiding using screen time one hour before going to bedtime. Staring at digital screens and watching violet videos can interfere with kids' sleep, and they will be more distressed. Research indicates that blue rays can make it hard to sleep at night if using digital devices before going to sleep.
Exercise is another aspect that can help to get rid of a computer screen and related vision issues due to experience of several hours' computer screen. Studies also indicate that sixty minutes' exercise of for young children is crucial for their vision and overall health. Sports are the best activity for children to maintain fitness. Outdoor play is the best workout for the health of kids' vision because it allows children to concentrate in different directions and get an experience of the natural environment.
More breaks from the computer screen:
Children become too absorbed in their computer devices and even don't identify the warning signs of eye strain. So, you need to remind them for frequent breaks and follow the 20-20-20 rule for best vision health. Besides, kids should stay away from their screen devices for ten minutes after every one hour. Getting a timer will remind your child to take a break after a fixed time. The good news is that some software programs will help to turn off the computer screen at regular intervals. Check out this site to buy affordable Youth safety glasses online.
Don't ignore eye blinking:
Don't ignore eye blinking while looking at a digital screen because less blinking leads to dry eyes. So, encourage children for more blinking while using digital devices so that more tear production can increase. Your eye doctor would suggest artificial moisture through a humidifier in a room if your kid is experiencing dry eyes.
Parents should ensure that the laptop or desktop of their child is a little below his eye level. Looking at a screen at a high level will allow you to open wider eyes and dry them fast. Some professionals recommend positioning the computer screen at the right level, and the screen should be at a one-to-two-foot distance from the eyes. Adjust image and font size on small screens so that child can comfortably look at a screen without eye-straining.
Reducing eye fatigue and cutting glare, room light is also crucial for eyes health. More focus on room light particularly using a computer screen. Try to place your computer at an ideal height and cover lamps and windows if they are behind the computer. Reducing the brightness level of a computer screen will help for a comfortable view. Even optometrists suggest special Cheap Kids glasses online to decrease the glare effect. Besides, kids who use prescription eyewear should use an anti-reflect coating for a clear view and reduce the effect of eye strain.
If your kid is constantly experiencing blurry vision or some other eye disorder, they cannot speak up. You have to schedule a vision screening test because it is crucial for vision health. Your pediatrician may recommend a routine eye exam for your child.
Summary:
Thus, your children need blue-light filter eyewear that will help to reduce the effect of blue rays due to digital screens. However, there is no solid proof that blue rays are harmful to the eyes, but will affect the fall asleep of children and lead to eye strain. Therefore, children need reminders while using the computer screen and use them in a friendly way for the eyes.
I am Pat, working as a fashion and health journalist. Writing is both my profession and my passion.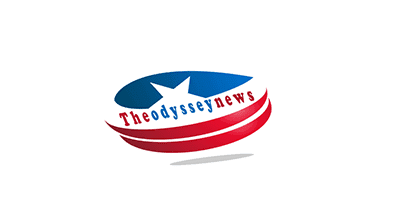 WHAT MAKES ONLINE CASINOS SO POPULAR?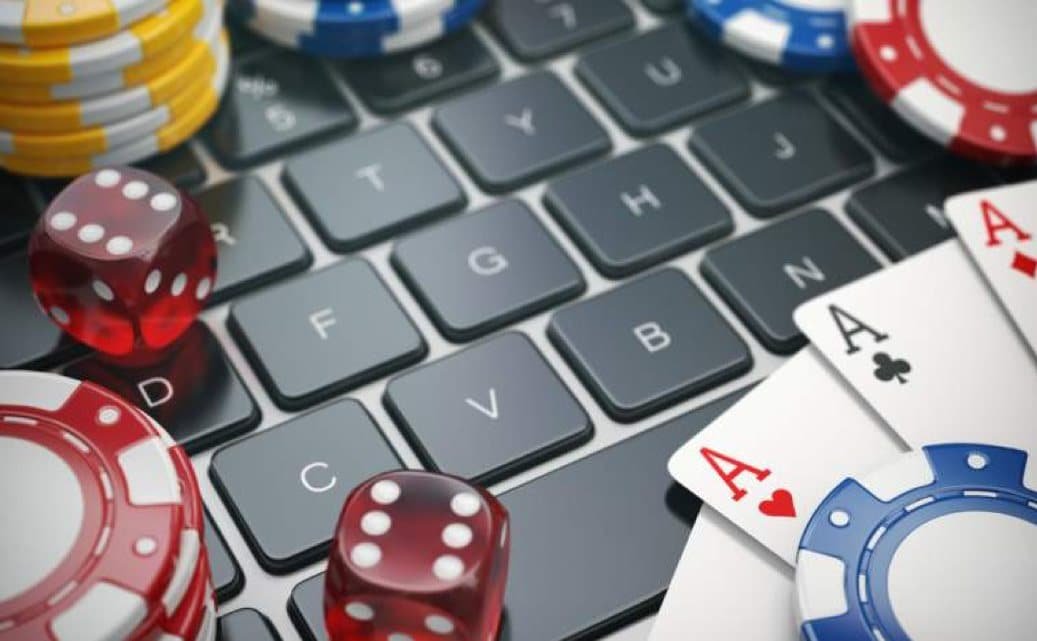 Online casinos have become incredibly popular and there are millions of people who want to join this world of gambling. The most exciting part about these online games is that you can play them and remain anonymous. Apart from this, there are many factors that have contributed to the popularity of online casinos.
The choices are countless…
The idea of online casinos attracts people because they think they are not limited by the availability of online casinos. There are many online casinos on the internet where people can play and win from the convenience of their own home. It's different than when you're trying to go out to a real casino because your choices are limited. In general, all online casinos on the internet offer more than 60 games, you can play as many times as you like and try your luck.
Is playing online casino risky?
There are many people who are offset by the idea of playing a casino because of the fees associated with casinos. They don't feel comfortable paying over the internet due to valid security concerns. However, this is not the case with reputable and most famous online casinos. 카지노사이트 There is a huge list of players who feel safe to go to this casino every day and pay their fees. There are certain websites that offer an initial amount of $500 to $1000 as a bonus so that you can start playing without paying. Distinguishing a safe online casino is easy. All these factors have made casinos a regular destination for many.
A good and secure online casino always performs multiple cross-checks before granting permission to play online. Famous and famous online casinos where you can try your luck today include Cherry Red Casino, Lucky 18 Casino, Bodok Life Casino and Club USA Casino. Sun Palace Casino etc. suggest taking a little more time and then deciding which online casino to choose. We recommend choosing a game that offers the game you want. This will make your online time more enjoyable.
Do Not Disturb
Online casinos are fun places because sometimes no one gets in your way. Real casinos have waitresses to order drinks and more, so play as much as you want without knocking.
Is it still time?
Many people like to play online poker and casino games. Because they can play whenever they want. I don't have time to stop and think before clicking a button on the internet. So before I do anything else, even if I have time, I go to the internet and play games to relax.
Online Casinos Can Keep You Up and Grab You
Most of us enjoy earning a few dollars purely from luck while gambling. The invention of online casinos made it possible for everyone to play their favorite games, anytime and anywhere. A great way to enjoy casino games offered by many websites. Taking time out of your busy schedule to play in a casino club is not an easy task. Online casinos allow you to play day or night.
Difference…
In fact, when you step into one of these online casino games, you will realize the difference between online casino gambling and traditional gambling. Online casino games offer a traditional casino-like atmosphere. There are chat rooms, groups, and forums you want to join and talk about your success or strategy. There you can make friends and learn about online casino tips. Online casinos are more fun, accessible and a great way to pass the time compared to offline casinos.
I'm in the office right now…
While spending time in the office or working from home, you can easily play online casino games to relax your mind from work and stress. There are also bonuses and rewards for killing time. It's not always easy to go to a local casino club, but it's very easy to play online casinos whenever you want. You can start from $1, so you don't even have to worry about paying large deposits.
Feeling is everything…
By using these online casino websites, we believe that you are not limited by what you can access in a real casino. It looks like you're playing in a hi-fi casino club. They have the best design making website designs to create interest and passion similar to casino clubs.
There are also free strategies and basics provided by the website to help you learn how to play these online games. If you are a new player and have no clue how to become a master, there is no need to worry. There are many websites on the internet that provide casino gaming tips and tricks for free.
It is one of the most enjoyable leisure activities that has been going on for a long time. People enjoy big bonuses and rewards from time to time and they love it. Depending on the quality of the online casino, prices and rewards may also vary. After going through the policies, rules and regulations of the websites of your choice, feel safe and deposit your money. You will really enjoy the overall experience and want to go back again and again.