Taking part in a charity event is a great way to motivate yourself to get fit. Christina Neal explains why it could be a great opportunity to get in shape and achieve your goals while doing good.
Do you lack the motivation to exercise? Do you plan to get up and work out, then find yourself too busy or distracted? If that sounds like you, then consider signing up for a charity event such as a 5K run, a sponsored walk, a swimathon, or a mini-triathlon. There's such a variety of charity events to choose from and you don't have to be fit to take part. All you need to do is show a willingness to turn up on race day – and preferably do some training beforehand!
Having the motivation of a charity event to get fit for is a great way motivator. The knowledge that you need to be fit and prepared to walk, run, cycle or swim a certain distance by a fixed date can really push you.
Fundraising for a cause close to your heart will give you an emotional connection to the event you're training for and motivate you to get out and train on days when you feel tired.
Many people are under the mistaken impression that you need to be super fit to take part in a charity event. This is not true. Charity events are often called mass participation events' as there's such a wide variety of people who take part in them. If you look at the start line of the London Marathon, there's such a variety of different shapes and sizes taking part. Getting fit and taking part in charity events is all about the right mindset and believing you can do it.
Choosing a charity challenge
So what type of event is right for you? You'll need to be prepared to train for it regularly, so choose a challenge that motivates you. If you can't currently run, but you like the idea of being able to do it, then a charity 5K run could be perfect. If you hate running and love the idea of investing in a bike, then a cycling event could be ideal. If walking is your thing, there's no shortage of sponsored walks. If you prefer the idea of something a bit different, there's no shortage of unusual and challenging events, like obstacle races or mud runs, which can be strenuous and would involve you working on strength, especially in the upper body.
Get a friend to join you in a fitness challenge
Persuade a friend to join you and you'll be able to motivate each other. If you like variety, then doing a cycling event or a run may mean you'd find the training too repetitive. An obstacle race may offer the stimulation you need.
Start exercising gradually
If you like the idea of taking up running, then starting with a 5K event would be perfect for you. It doesn't take too long to get fit for a 5K – depending on how active you've been recent, it should be possible to get fit for a 5K in eight to ten weeks, provided you start slowly. Whether you decide to sign up for a run, a sponsored walk or a swimathon, make your training structured and build up gradually. For instance, it wouldn't be advisable to go from not doing any running since you were at school 20 years ago to running three times a week and expect not to get injured.
All training plans, whatever event you have in mind, should be gradual and progressive. Never run more than three times a week as you need to give your joints and muscles a break from the impact of running, especially if you've not done it before or for some time. Follow the structure below and you should be fine.
Tips for charity fundraising
Here's how to raise funds for your chosen good cause…
Choose the right charity
Pick a charity close to your heart. It'll help with motivation levels and you'll have a vested interest to raise as much money as possible
Start fundraising early
Don't leave it until the last minute to raise money for your chosen charity. The sooner you begin the less stress you'll have as race day approaches.
Make it a personal cause
When set up your fundraising page, explain why you are raising funds for that charity. Talk about your personal connection to the cause if you have one and why fundraising for this charity means so much to you. Speak to your chosen charity directly and ask for fundraising ideas. They may be able to suggest ways you can raise more money that you've not considered.
Put on a show
If you have friends who are talented musicians or would-be comedians, ask them to put on a free gig in aid of your charity, so that you can sell tickets and donate the money to the charity.
Spread the word about your fundraising event
Blog as much as you can about your training. Talk about the highs and lows, the personal struggles, why you're doing what you're doing and what it means to you.
Use social media
Keep your Facebook page and Twitter account up to date on your training and fundraising efforts. Make sure your fundraising page tells your story.
Do your challenge in costume
Dressing up in a costume when doing your charity event may secure extra donations if your sponsors know you are going to the trouble of doing this. That said, avoid uncomfortable costumes like a rhino suit that will just make you hot and sweaty! Choose wisely.
Odyssey has been the lead content writer and content marketer. He has vast experience in the field of writing. His SEO strategies help businesses to gain maximum traffic and success.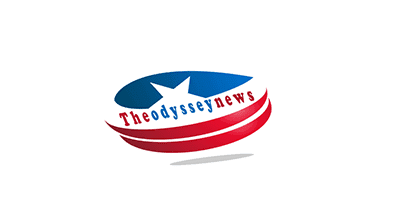 Instagram Story Views Trick [Fast and Easy]
The Instagram story tracking trick is one of the methods used by many phenomena today. With this trick, the number of views on Instagram stories is increasing rapidly. The number of story views is very important for people with phenomena. In particular, people who aim to make money on the internet with Instagram have an important position in marketing to increase the number of views.
Brand owners, people who promote their products on their social media, people who aim to be an individual phenomenon, and many more can buy views for their stories in exchange for money. The most-watched story can make story advertisements and products that are well promoted can reach more people.
Advantages of Instagram Story Views Cheat
The advantages of the Instagram story watch tricks provide many advantages in general. Instagram influencers, who are product owners who want to turn this into an advantage, make various agreements. People who want to make money in a short time by advertising and people who want to increase the interaction of their profiles can use the tracking trick. Considering the advantages of Instagram story cheating,
The story watching cheat is completely unencrypted and can be preferred for profile mobility. It can be used for commercial purposes, regardless of whether it is a personal or business account.
Since the profile clearly shows vitality, watching the Instagram story can be provided to passive accounts in the long run when the number of likes and followers is considered.
Having a lot of Instagram story views is important in terms of trade, and if the number of followers and likes is high, you may receive advertisement offers from different profiles when you have a high number of followers.
Unencrypted Instagram can be used at an affordable price for the number of views, and after the profile analysis, the transactions can be completed by taking into account the user's requests.
When you have high views on Instagram, you can be popular in terms of interaction, so it can be displayed in the explore section.
If you are sharing the products on your story by marketing, because of the high number of views, it also shows the trust of other users in your products.
Considering the many benefits such as; 1000 story watching cheat, purchased with a small amount of paid fee, makes your profile stand out in every sense. You can be a sharing page that sees the stories followed by everyone, and you can also become a profile that produces quality content.
Increasing Instagram Story Views
Instagram story can be taken to the desired story on a daily, weekly, monthly or yearly basis with increasing views. The views sent are made with real accounts and since the transactions are made with active accounts during the delivery period, the accounts are not damaged. It is provided without a password, and you should never trust people who need information such as your account password and the e-mail address to which your account is linked.
If you aim to generate a certain amount of income with the story views on Instagram, you will be able to bring together the professional photos of the products you sell to the customer segment by using tools such as posts or stories.
You can take advantage of these opportunities, which are offered at an affordable price from watching stories, and you can ensure that the stories reach people who do not follow you. With the increasing number of interactions on Instagram, products or the content you want to appear can be seen by thousands of people at once.
You may also like this post:
1000 Story Views Trick
You can provide 100, 500, 1000 story watching tricks and more people on Instagram accounts. Story views, which are professionally presented in every sense, do not harm accounts in any way and do not have a negative effect on your account. At the same time, you can directly contact customer services and progress on the way to becoming a phenomenon with the story watching. About the Instagram story watching trick,
People who are on the way to becoming a phenomenon buy story views on a daily, weekly basis. However, accounts that want to be a phenomenon and people who want to deal with brands buy these views.
Interaction is one of the most important elements in the development of a social media account, so views can be purchased from reliable addresses.
Profiles develop in terms of interaction with high views, and at the same time, people can get a place among the phenomenal accounts.
How to Buy Instagram Story Views?
With Instagram story views, people can buy views for an affordable fee. You can evaluate the service provided by purchasing story views in an easy way. With this system, purchases are made easily and shipping times are kept as short as possible. When looking at how to get Instagram story views, the steps to be followed are as follows:
Paste the link of the watched stories into the field and make sure you have a balance before this process.
Enter the information requested from you on the page and start the process of sending the views to you after all required fields are filled.
As a result of the service request, the views will be sent to you and you will be able to reach the targeted popularity in a short time.
It has a completely reliable structure with the service known as the story watching trick on Instagram, so it works to meet customer demands in the best way. In this context, no information that will endanger security is requested from you and the process is directed in the best way.
Unencrypted Story Views
With Instagram unencrypted story watching, a password is definitely not required in this process. However, the cheat of being watched does not allow situations such as temporary closure of the account, loss of password, transaction barrier. For this reason, people can have these views that give fast results without paying large fees. People who want to have a popular profile on Instagram in every sense can prefer services that offer stories professionally.
In short, free views can be purchased for the stories shared in your account for watching the Instagram story, and you are never asked for a password or an e-mail address to which the account is linked. People who want to buy stories on Instagram can get views for one or more of their stories.
Instagram Story Views Order
When looking at the order of watching the Instagram story, people can have their own desired stories. The number of views, which is one of the methods used by many phenomena, is increasing rapidly. The number of views on Instagram stories is increasing rapidly. Brand owners increase the interaction of social media for product promotion. Just buying followers alone won't work. You need to buy Instagram views from Flowline Center.
Along with the number of followers, it is also important for people to produce quality content. Because many Instagram users want to watch stories and videos that interest them. People who want to attract the attention of people who follow these accounts should update their accounts when buying followers.
Instagram Story Views Trick
Instagram story watching trick is not a difficult process and it is a very easy process. By trying the right method and method, you can increase these number of views in a short time. In time, they will be able to reach the number of views they expect in a short time without wasting your time with unnecessary efforts, together with the stories received regularly.
You will be able to reach the expected number of views in a short time without wasting your time with unnecessary efforts. With the regular use of the program, you will be able to transfer large audiences to your account and ensure that these people regularly like on the account. Instagram story watching provides uninterrupted views, provides real views, provides foreign account views, organic views and female, male, mixed views are provided.