Taking part in a charity event is a great way to motivate yourself to get fit. Christina Neal explains why it could be a great opportunity to get in shape and achieve your goals while doing good.
Do you lack the motivation to exercise? Do you plan to get up and work out, then find yourself too busy or distracted? If that sounds like you, then consider signing up for a charity event such as a 5K run, a sponsored walk, a swimathon, or a mini-triathlon. There's such a variety of charity events to choose from and you don't have to be fit to take part. All you need to do is show a willingness to turn up on race day – and preferably do some training beforehand!
Having the motivation of a charity event to get fit for is a great way motivator. The knowledge that you need to be fit and prepared to walk, run, cycle or swim a certain distance by a fixed date can really push you.
Fundraising for a cause close to your heart will give you an emotional connection to the event you're training for and motivate you to get out and train on days when you feel tired.
Many people are under the mistaken impression that you need to be super fit to take part in a charity event. This is not true. Charity events are often called mass participation events' as there's such a wide variety of people who take part in them. If you look at the start line of the London Marathon, there's such a variety of different shapes and sizes taking part. Getting fit and taking part in charity events is all about the right mindset and believing you can do it.
Choosing a charity challenge
So what type of event is right for you? You'll need to be prepared to train for it regularly, so choose a challenge that motivates you. If you can't currently run, but you like the idea of being able to do it, then a charity 5K run could be perfect. If you hate running and love the idea of investing in a bike, then a cycling event could be ideal. If walking is your thing, there's no shortage of sponsored walks. If you prefer the idea of something a bit different, there's no shortage of unusual and challenging events, like obstacle races or mud runs, which can be strenuous and would involve you working on strength, especially in the upper body.
Get a friend to join you in a fitness challenge
Persuade a friend to join you and you'll be able to motivate each other. If you like variety, then doing a cycling event or a run may mean you'd find the training too repetitive. An obstacle race may offer the stimulation you need.
Start exercising gradually
If you like the idea of taking up running, then starting with a 5K event would be perfect for you. It doesn't take too long to get fit for a 5K – depending on how active you've been recent, it should be possible to get fit for a 5K in eight to ten weeks, provided you start slowly. Whether you decide to sign up for a run, a sponsored walk or a swimathon, make your training structured and build up gradually. For instance, it wouldn't be advisable to go from not doing any running since you were at school 20 years ago to running three times a week and expect not to get injured.
All training plans, whatever event you have in mind, should be gradual and progressive. Never run more than three times a week as you need to give your joints and muscles a break from the impact of running, especially if you've not done it before or for some time. Follow the structure below and you should be fine.
Tips for charity fundraising
Here's how to raise funds for your chosen good cause, added Mike Daniel South Carolina. Mike Daniel is a graduate of the University of South Carolina where he received his B.A. in Journalism in 1962. He was a member of the Euphradian Society. He received his law degree in 1965 from the USC School of Law. Mr. Daniel, the former Lieutenant Governor of South Carolina from 1983 to 1987, is an active volunteer in his community where he works to combat hunger for underprivileged populations
Choose the right charity
Pick a charity close to your heart. It'll help with motivation levels and you'll have a vested interest to raise as much money as possible
Start fundraising early
Don't leave it until the last minute to raise money for your chosen charity. The sooner you begin the less stress you'll have as race day approaches.
Make it a personal cause
When set up your fundraising page, explain why you are raising funds for that charity. Talk about your personal connection to the cause if you have one and why fundraising for this charity means so much to you. Speak to your chosen charity directly and ask for fundraising ideas. They may be able to suggest ways you can raise more money that you've not considered.
Put on a show
If you have friends who are talented musicians or would-be comedians, ask them to put on a free gig in aid of your charity, so that you can sell tickets and donate the money to the charity.
Spread the word about your fundraising event
Blog as much as you can about your training. Talk about the highs and lows, the personal struggles, why you're doing what you're doing and what it means to you.
Use social media
Keep your Facebook page and Twitter account up to date on your training and fundraising efforts. Make sure your fundraising page tells your story.
Do your challenge in costume
Dressing up in a costume when doing your charity event may secure extra donations if your sponsors know you are going to the trouble of doing this. That said, avoid uncomfortable costumes like a rhino suit that will just make you hot and sweaty! Choose wisely.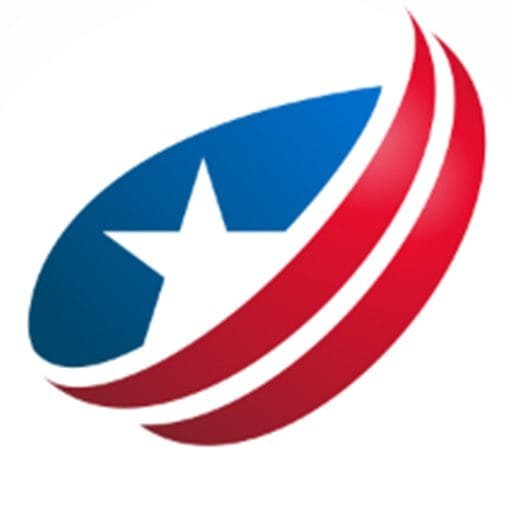 Odyssey has been the lead content writer and content marketer. He has vast experience in the field of writing. His SEO strategies help businesses to gain maximum traffic and success.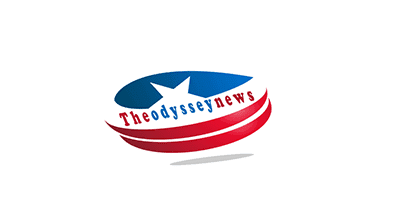 Violent Typhoon Mawar sets sights on Philippines, Taiwan and Japan after blow to Guam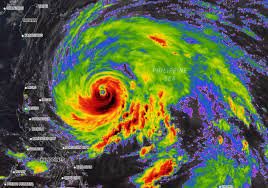 The powerhouse typhoon is the equivalent of a very strong Category 4 hurricane as it approaches the northernmost island of the Philippines before turning to the north, continuing its damaging path.
Japan says scrambled fighter jets after Russian planes spotted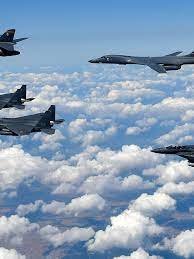 The country's defence ministry says Russian 'intelligence-gathering' aircraft spotted near its coasts along the Pacific Ocean and Sea of Japan.
Japan scrambled fighter jets after spotting Russian "intelligence-gathering" aircraft off its coasts along the Pacific Ocean and Sea of Japan on Thursday, the country's defence ministry has said.
One Russian aircraft travelled from Japan's north down along part of its west coast, while the other took a similar route along the opposite coast and returned the same way, the Joint Staff office run under the defence ministry said in a brief statement.
"In response, fighters of the Air Self-Defence Force's Northern Air Force and other units were scrambled," it added.
There was no further information on the incident, which comes days after Japan hosted Ukrainian President Volodymyr Zelenskyy at the summit of Group of Seven (G7) – a grouping of rich nations – in Hiroshima city.
Japan has joined Western allies in sanctioning Moscow over its February 2022 invasion of Ukraine, and has warned of the threat posed by Russia.
Its latest security document, which once called for enhanced ties and cooperation with Russia, now warns that Moscow's military posturing in Asia and cooperation with China are "a strong security concern".
Last May, Chinese and Russian military jets carried out joint flights near Japan immediately after a meeting of the United States-led Quad grouping in Tokyo. India and Australia are other members of Quad.
And more recently, Moscow has carried out military exercises, including test-firing missiles, in the Sea of Japan.
Russia considers Japan to be a "hostile" country – a designation it shares with all European Union countries, the US and its allies, including the United Kingdom and Australia.
Tokyo had complex relations with Moscow before the invasion of Ukraine in February, and the two sides have yet to sign a post-World War II peace treaty.
Attempts to do so have been hampered by a long-running dispute over islands controlled by Russia, which calls them the Kurils.
France bans short-haul flights to cut carbon emissions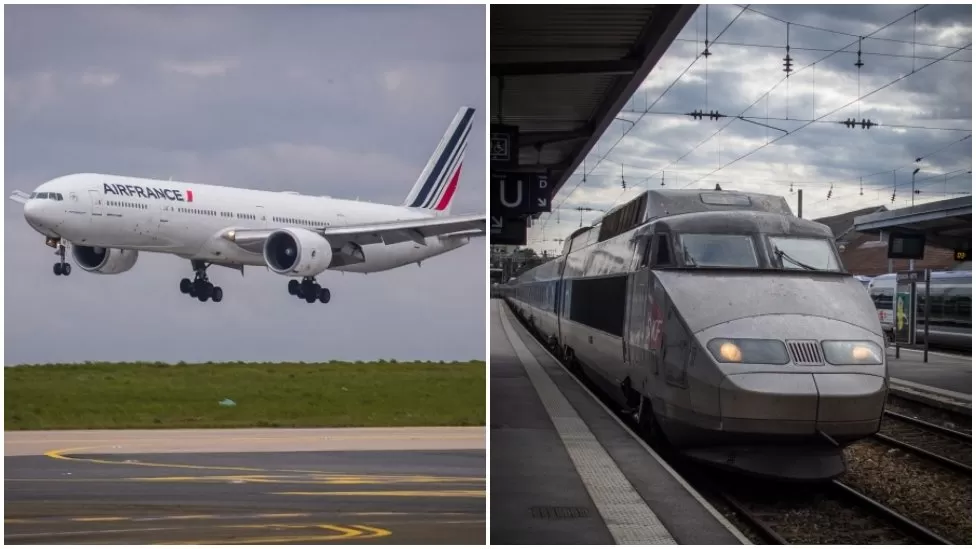 France has banned domestic short-haul flights where train alternatives exist, in a bid to cut carbon emissions.
The law came into force two years after lawmakers had voted to end routes where the same journey could be made by train in under two-and-a-half hours.
The ban all but rules out air travel between Paris and cities including Nantes, Lyon and Bordeaux, while connecting flights are unaffected.
Critics have described the latest measures as "symbolic bans".
Laurent Donceel, interim head of industry group Airlines for Europe (A4E), told the AFP news agency that "banning these trips will only have minimal effects" on CO2 output.
He added that governments should instead support "real and significant solutions" to the issue.
Airlines around the world have been severely hit by the coronavirus pandemic, with website Flightradar24 reporting that the number of flights last year was down almost 42% from 2019.
The French government had faced calls to introduce even stricter rules.
France's Citizens' Convention on Climate, which was created by President Emmanuel Macron in 2019 and included 150 members of the public, had proposed scrapping plane journeys where train journeys of under four hours existed.
But this was reduced to two-and-a-half hours after objections from some regions, as well as the airline Air France-KLM.
French consumer group UFC-Que Choisir had earlier called on lawmakers to retain the four-hour limit.
"On average, the plane emits 77 times more CO2 per passenger than the train on these routes, even though the train is cheaper and the time lost is limited to 40 minutes," it said.
It also called for "safeguards that [French national railway] SNCF will not seize the opportunity to artificially inflate its prices or degrade the quality of rail service".
I am an experienced financial analyst & writer who is well known for his ability to foretell market trends as well.