They're Changing The New Normal-Rafi Nova Is Making Clear Masks For The Deaf Community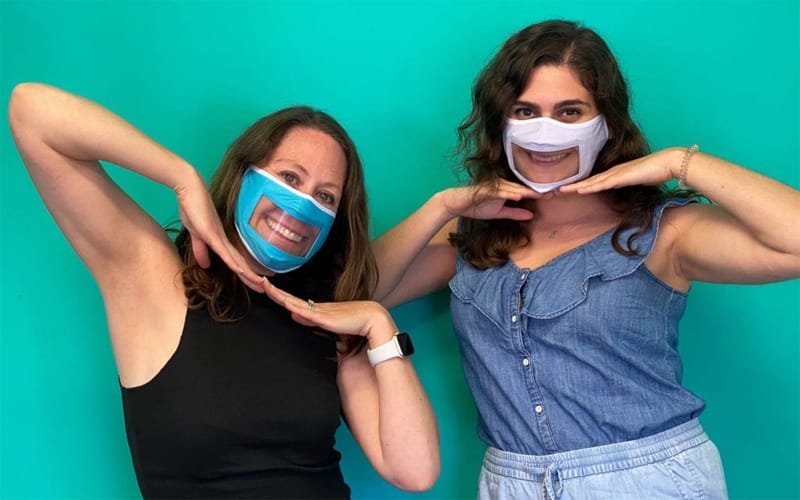 Rafi Nova is changing the "new normal" for the better by creating masks with a transparent mouth covering for the deaf and hard-of-hearing community.
Rafi Nova is a company started by two people who had the vision to sell accessories for traveling. Unfortunately, the company was launched just weeks before the Coronavirus pandemic hit and the sudden decrease in travel negatively impacted their business.
After coming together to decide what they should do moving forward, they decided to make the best of a bad situation when one of the founder's children said to make masks.
They decided to take making masks one step further and accommodate a community in need during this new normal of mask-wearing. Now, Rafi Nova makes masks with a clear panel in the front so that people who are deaf and hard of hearing can see people's mouths underneath their masks.
Along with the making of clear masks, Rafi Nova has a work environment that is unmatched by any other.
Their company is like a family and the work community present at Rafi Nova made the transition from their normal products to masks that much easier.
Founders Adam and Marissa Goldstein had some great ideas thus far in their career as business owners and in addition to sharing information on the smiling mask, shared some information and tips on how to become a successful business owner.
I had the absolute privilege of interviewing the founders about their new masks and their business practices and here is what they said:
1. How was the company name decided upon and created?
Rafi Nova was inspired by our travels with our two sets of children – Raya, Efi, Noa, and Eva. We want to build a company that reflects our values and there is nothing that reflects that more clearly than your children.
2. How was the shift from regular products to masks?
We launched Rafi Nova as an accessories brand with the mission to inspire parents to get out and go in February 2020 — which was probably the worst time in history to launch a brand encouraging travel.
Just a few weeks after the launch, the coronavirus pandemic struck, and we needed to reevaluate our plan for the brand. We spent some time brainstorming solutions, until one day our daughter Eva said "make masks."
3. How are the masks constructed to benefit the deaf and hard-of-hearing communities?
We make the Smile Masks with a wide clear panel that allows the mask wearer's mouth to be visible.
We also made sure that the masks had adjustable straps to accommodate hearing aids or cochlear implants.
While the Smile Mask was designed with the hard of hearing and the deaf community in mind, we have seen that the masks are beneficial to a wide variety of communities and professions. Facial expressions are essential in establishing trust.
4. What is your greatest takeaway from shifting your company's focus to benefit the consumer need amidst a pandemic?
Create well-made, thoughtful products that people need!
5. What is your favorite part about running a business?
Being able to build an amazing team and getting to work with them every day!
6. What kind of work environment do you have at your company? Is everyone friends outside the office?
Yes! We have a super fun, very open, and collaborative atmosphere. At the same time, everyone is extremely hard working and gets their work done.
7. What is the best piece of advice to give to anyone who wants to start their own company?
Just do it! The timing will never be perfect. If you wait until everything is "perfect" you will miss out on the opportunity. Start small — but just start!
With business advice like this, Rafi Nova is clearly an up and coming company with founders that have a sense of community.
The ability for them to flip the switch from travel accessories to masks is a pretty admirable feat and one that should definitely be recognized.
Their products are, in a way, one of a kind as there isn't anything on the market right now quite like the smiling mask.
The smiling mask comes in a two-pack that retails for $30, accommodates cochlear implants and hearing aids, and enables people to continue using non-verbal communication.
There are also sales and deals for certain products as they make regular masks, kids masks, and anti-fog masks in addition to the smiling mask with the clear panel.
Rafi Nova is doing a great thing for all sorts of people that will benefit from being able to regain the use of non-verbal communication like teachers, speech pathologists, and those that are deaf and hard of hearing.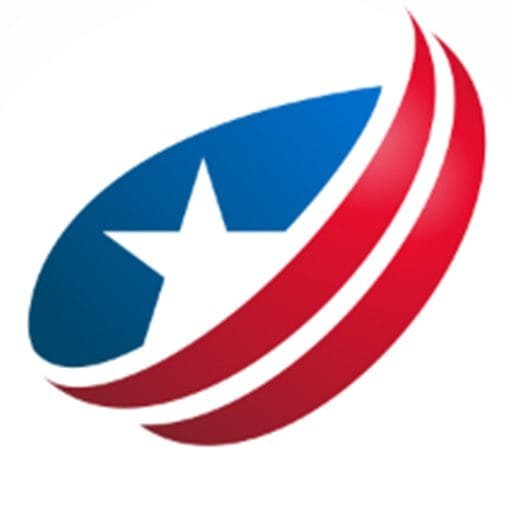 Odyssey has been the lead content writer and content marketer. He has vast experience in the field of writing. His SEO strategies help businesses to gain maximum traffic and success.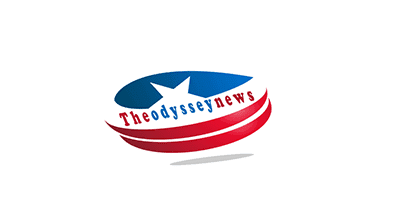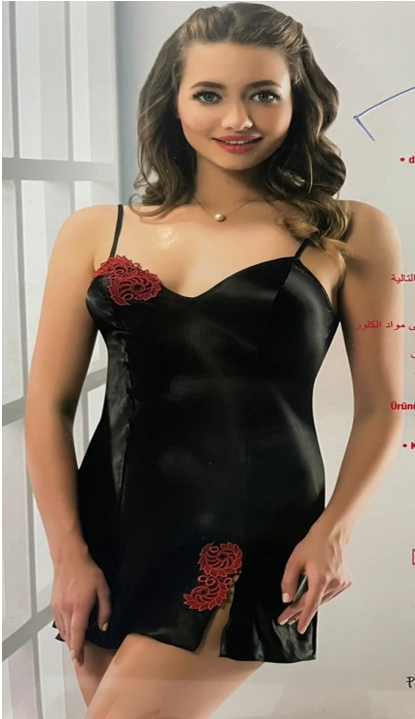 Girls' night out dress for the First Night of the Wedding
You have said "I do" finally and all the strain of wedding courses of action has moved away. This present time is the perfect open door to pack for your most significant heartfelt getaway as a married couple. Furthermore, that requires some extra-interesting undergarments o girls' night out dress for the vacation. What are you putting in your sack? Other than all of the stray pieces, make sure to pack two or three hot apparently unimportant things. Also, remember to get them through leyjao.pk, the most solid web-based store.
To take as much time as vital on the bed to a more elevated level. Whether you slant toward clothing with female and provocative complexities. As wound around trim bralettes and babydoll dresses, or sheer bodysuits that revealed everything. Counting night dress for women. Here, you will find enticing looks for an extent of body types, spending plans, and styles. Reward: Some of these looks might actually be twofold as sleepwear or shapewear. Thus, before you accelerate your pack, make sure to add several of these movements center over to your truck. It is ensured that you will cherish it (and neither will your new buddy).
As of late married couples or couples going on a vacation just after their marriage. Have a scope of nightwear for their most memorable wedding night. The essential night for each couple is extraordinary and to be spent in a sublime way. The recognition palaces of being together will get everything going from the principal night. Such a pivotal time can be made tremendous with genuine nighties. That guarantees the greatness of the primary touch ends up being truly entrancing.
Fashioner nighties phenomenally made smoking hot for the primary night help couples with successfully turning up into each other's being. With exceptional nighties for the primary evening!
Night wears are intended to bring ease. They are uniquely crafted to fit the body and be lightweight so you get a good sleep around evening time. We should have a significant gander at this alluring stock.
Red Night for the First Night
A first night's red ladies night dress can be great to prosper into on the main night after marriage. Eastern women have the traditional shade of red in their marriage. It will in general be made more extraordinary with a red silver stroked plan on it making it a total fashioner look. A lined short inward and originator clothing look perfect.
Dark Night for first-night
This first-night dress for women is truly hot. The dark groups on the nighties draw out the exquisiteness of women all the more imperatively. A bound shoulder, thigh-length inside wear, and a fragile lavish robe can be an optimal first night for a woman of great importance.
Net White Floral Bridal Night, night dress for women
A wedding night can similarly be a choice of a transparent white net sweatshirt with hot underwear seen through it. A first wedding night can be made heartfelt with such a perfect planner piece. The wear is intended to sit effectively on your body and is truly feather wear. The white piece will look amazing and the short length will upgrade the horniness. Offer this a chance at your earliest!
First Night Wedding Silk Night
Women with a shocking choice of garments can seek after their choice of the evening. For the fundamental wedding night in a wonderful way. A long outfit-style night can be streaming on her body. Making her life partner have an energized outlook on running his hands on her sensitive skin. This is a long-length first-sweet dream that is light and murky in variety.
First Wedding Night Sheer Long Night
Sheer extensive nighties are moreover the best decision for the main evenings to be made unprecedented. The brilliance of the late hitched lady becomes sparkled more from the transparent nighties. The depression of her with her man makes the climate more heartfelt when tidied up sweltering in the vital evening. This ladies nightdress is another alluring dress for the principal night.
Conclusive Bridal Night Dress
A lovely creator piece of first-night nighties in like manner gets the notification of the sweetheart. A traditional plan of silk slipcovered with a full sleeve botanical net robe can be faltering to wear on a fundamental evening. There is trim on the front so you can change the size of your dress as indicated by your solace. This night dress for the wedding night won't admirable motivation you to feel better. However, what's more, the best wear for any night. You should simply to go leyjao.pk, a total internet-based commercial center. If you truly have any desire to get this beguiling wedding night.
First Night Nylon Night Gown
A nylon enormous size robe can be one of the choices of the first-sweet dreams dress for women. Women with a goal of standing apart of the group from the ordinary plans can choose such an example on their most significant wedding night. The single-line strong size nylon outfit can feature the body from within making the lady look more sexual.
First Night Nude Lingerie
An exposed outfit can in like manner be an optimal first-night nightie for the late hitched couple. A stripped plan is one from which the body ought to be noticeable unquestionably. An unadulterated layer-like material outfit over unadulterated underpants basically entrances the climate. The dress is to some degree straightforward and its polish of it lies in its variety of tone. The strip stays there like a piece of improvement.
ladies Wedding Nightwear Set
Women on their most vital night need to look more sweltering than their customary dressings. A lot of nightwear can make the evenings more delayed. Continuously, the nightwear makes the lady look engaging. A lot of undies, bra, underwear, slip, an outfit and robe.
The Wearable Silk
This is the latest first wedding night dress, and silk is utilized for its planning. The whole texture is fragile, which will add the highest level of simplicity while you are wearing this ladies night dress. The dress is of short length and has an incredibly thin tie sleeve. It is specially designed to fit perfectly and easily.
Attractive Black Baby Doll Night
Another first sweet dream' is this dress in the entire dark. The cutting of the neck area in the front is low and a slim, outstandingly modest tie of the sleeve goes over the shoulder. The back is most profound and the shoulder sleeve tie loosens up to the back as a tangle, with a colossal opening. This one is truly attractive!
For Honeymoon in Particular
Here are another finished dark straightforward first-sweet dreams dress for women that could like it. This one is of net totally and the endings of the night are haphazardly cut. It looks wonderful and alluring. A thin lash on the shoulder is the sleeve and is completely loosening up wear.
First-night nightwear can be made gigantic with an assortment of provocative underpants. Transparent nighties and outfits can make the main night remarkable for couples. The band nightie moreover makes an outstanding tendency between the couples. The appealing impression of being together on the earliest reference point of another life. That is true to be made smoothed out with the garments worn. Specifically, they are particularly made to be comfortable and featherweight. Leyjao.pk is the best internet-based source to purchase every one of the hottest nighties referenced previously.