They're Changing The New Normal-Rafi Nova Is Making Clear Masks For The Deaf Community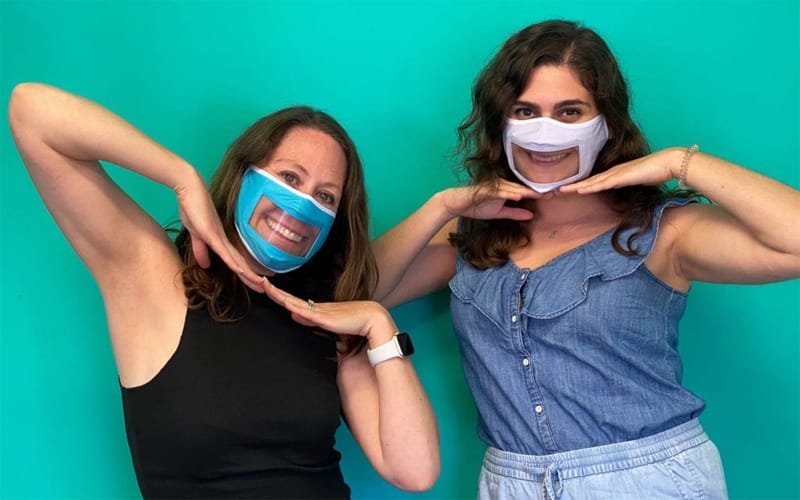 Rafi Nova is changing the "new normal" for the better by creating masks with a transparent mouth covering for the deaf and hard-of-hearing community.
Rafi Nova is a company started by two people who had the vision to sell accessories for traveling. Unfortunately, the company was launched just weeks before the Coronavirus pandemic hit and the sudden decrease in travel negatively impacted their business.
After coming together to decide what they should do moving forward, they decided to make the best of a bad situation when one of the founder's children said to make masks.
They decided to take making masks one step further and accommodate a community in need during this new normal of mask-wearing. Now, Rafi Nova makes masks with a clear panel in the front so that people who are deaf and hard of hearing can see people's mouths underneath their masks.
Along with the making of clear masks, Rafi Nova has a work environment that is unmatched by any other.
Their company is like a family and the work community present at Rafi Nova made the transition from their normal products to masks that much easier.
Founders Adam and Marissa Goldstein had some great ideas thus far in their career as business owners and in addition to sharing information on the smiling mask, shared some information and tips on how to become a successful business owner.
I had the absolute privilege of interviewing the founders about their new masks and their business practices and here is what they said:
1. How was the company name decided upon and created?
Rafi Nova was inspired by our travels with our two sets of children – Raya, Efi, Noa, and Eva. We want to build a company that reflects our values and there is nothing that reflects that more clearly than your children.
2. How was the shift from regular products to masks?
We launched Rafi Nova as an accessories brand with the mission to inspire parents to get out and go in February 2020 — which was probably the worst time in history to launch a brand encouraging travel.
Just a few weeks after the launch, the coronavirus pandemic struck, and we needed to reevaluate our plan for the brand. We spent some time brainstorming solutions, until one day our daughter Eva said "make masks."
3. How are the masks constructed to benefit the deaf and hard-of-hearing communities?
We make the Smile Masks with a wide clear panel that allows the mask wearer's mouth to be visible.
We also made sure that the masks had adjustable straps to accommodate hearing aids or cochlear implants.
While the Smile Mask was designed with the hard of hearing and the deaf community in mind, we have seen that the masks are beneficial to a wide variety of communities and professions. Facial expressions are essential in establishing trust.
4. What is your greatest takeaway from shifting your company's focus to benefit the consumer need amidst a pandemic?
Create well-made, thoughtful products that people need!
5. What is your favorite part about running a business?
Being able to build an amazing team and getting to work with them every day!
6. What kind of work environment do you have at your company? Is everyone friends outside the office?
Yes! We have a super fun, very open, and collaborative atmosphere. At the same time, everyone is extremely hard working and gets their work done.
7. What is the best piece of advice to give to anyone who wants to start their own company?
Just do it! The timing will never be perfect. If you wait until everything is "perfect" you will miss out on the opportunity. Start small — but just start!
With business advice like this, Rafi Nova is clearly an up and coming company with founders that have a sense of community.
The ability for them to flip the switch from travel accessories to masks is a pretty admirable feat and one that should definitely be recognized.
Their products are, in a way, one of a kind as there isn't anything on the market right now quite like the smiling mask.
The smiling mask comes in a two-pack that retails for $30, accommodates cochlear implants and hearing aids, and enables people to continue using non-verbal communication.
There are also sales and deals for certain products as they make regular masks, kids masks, and anti-fog masks in addition to the smiling mask with the clear panel.
Rafi Nova is doing a great thing for all sorts of people that will benefit from being able to regain the use of non-verbal communication like teachers, speech pathologists, and those that are deaf and hard of hearing.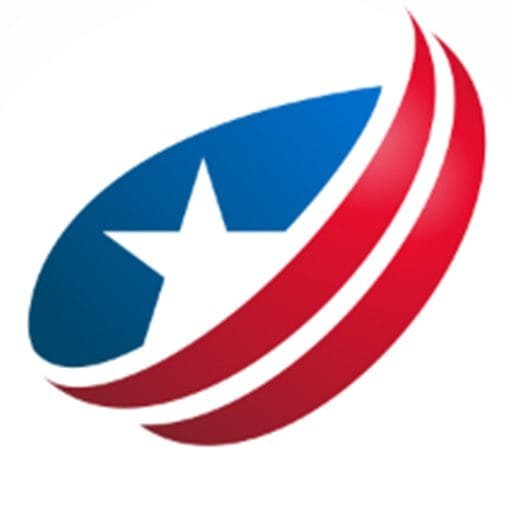 Odyssey has been the lead content writer and content marketer. He has vast experience in the field of writing. His SEO strategies help businesses to gain maximum traffic and success.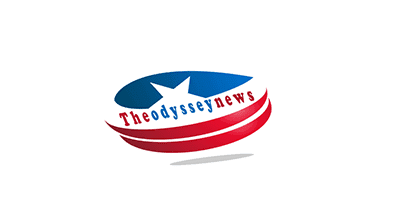 The Color Of Your Shoelaces Might Tell Someone You're A Neo Nazi
In my younger days, I would match my shoelaces to my hair color (I still do, but with more discretion). In my days of blue hair, I began playing in a new band, and for the first time, I was experiencing a scene larger than the immediate suburbs. At a practice early into this group's life, our guitarist looked me from shoes to face, and casually remarked "you must really hate cops." I was confused. You could say that I've never been on the law enforcement side of an argument, but at the same time, I wasn't sure that could be construed as "really hating" anything, or from where he was gleaning this information.
He explained that he could tell by my shoelaces, and I was even more confused. I thought he was making something up, or that this was some failing attempt at a joke, but it turns out that what he was telling me held weight: in the punk scene (and more specifically, the skinhead scene) Dr. Marten's boots worn with colored shoelaces have various meanings. Keep in mind that these vary from region to region, but I feel like it's important to note the most common ones, if only for the sake of avoiding conflict, knowing who is to be avoided, and understanding that our music scene isn't free of hate. Not yet. And we should be working to shut out that hate to the best of our ability.
Also, Read theodysseyonline
As far fetched as this all may seem, I promise you that this article is very much accurate, or as accurate as it can be without actually sitting down with a "true believer." Racism is alive and well in America, as unfortunate as it may be. While it may not be as active in the music community as it used to be (at least locally), skinheads still exist, and have a whole background that many aren't familiar with. Keep your eyes on people's boots. It just might save your life.
White: White Pride
This is often used to represent Ku Klux Klan affiliation, as well. Often times the two go hand in hand. Fun anecdote about the difference between KKK members and Neo-Nazis: the KKK refuses to associate with the beliefs of Hitler, because he was foreign, and they hate foreigners. That's right folks, the Ku Klux Klan's hate is American made, and accepts no substitutions.
Also, Read theodysseyonline
Blue: Killed a Cop
The scariest thing to me is that these shoelaces indicate not just murder of a police officer, but the fact that they're openly bragging about it, and that it's so prevalent that there's a code for it.
Also, Read theodysseyonline
Red: Neo-Nazi/National Front
Could also mean always up for a fight, or that they've killed someone. These are apparently the meanest SOB's you'll come across, and it's advised that you don't associate with them.
Also, Read theodysseyonline
Yellow: Anti
-Racist
Thankfully, since Docs often come with yellow laces, they haven't been given an assigned meaning. The anti-nazi punk movement claimed a few lace colors, and this is one of them.
Purple: Gay Pride
An interesting one. Purple laces are anti-skinhead, but also often mean gay pride. This has nothing to do with the others, but I think it's worth noting.
Black: No Affiliation
Another good thing to know is that black laces (another standard Doc lace) don't have a meaning either.
Hopefully this code gets put to some good use. I know that some may start calling out people based on their shoelace color, and I recommend not to. Not everyone who wears these laces knows about these rules — and even if they do, even if you think you could take the person in a fight, know that doing anything violent will only make these people believe more in their case. This is meant as a warning, and not as an advocation for any more violence. Hate only creates more hate, after all.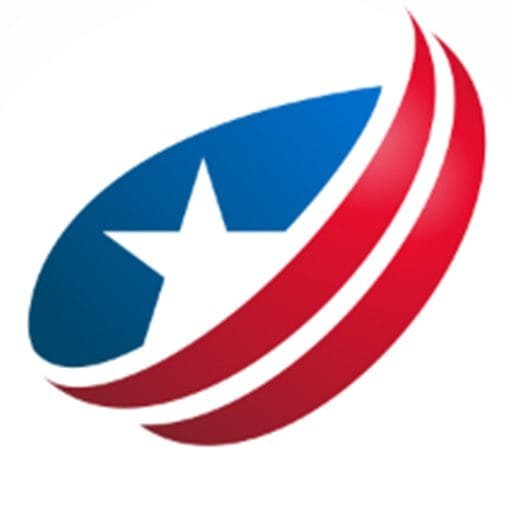 Odyssey has been the lead content writer and content marketer. He has vast experience in the field of writing. His SEO strategies help businesses to gain maximum traffic and success.
Essential Tips Buyers Should Keep In Mind While Shopping Wedding Rings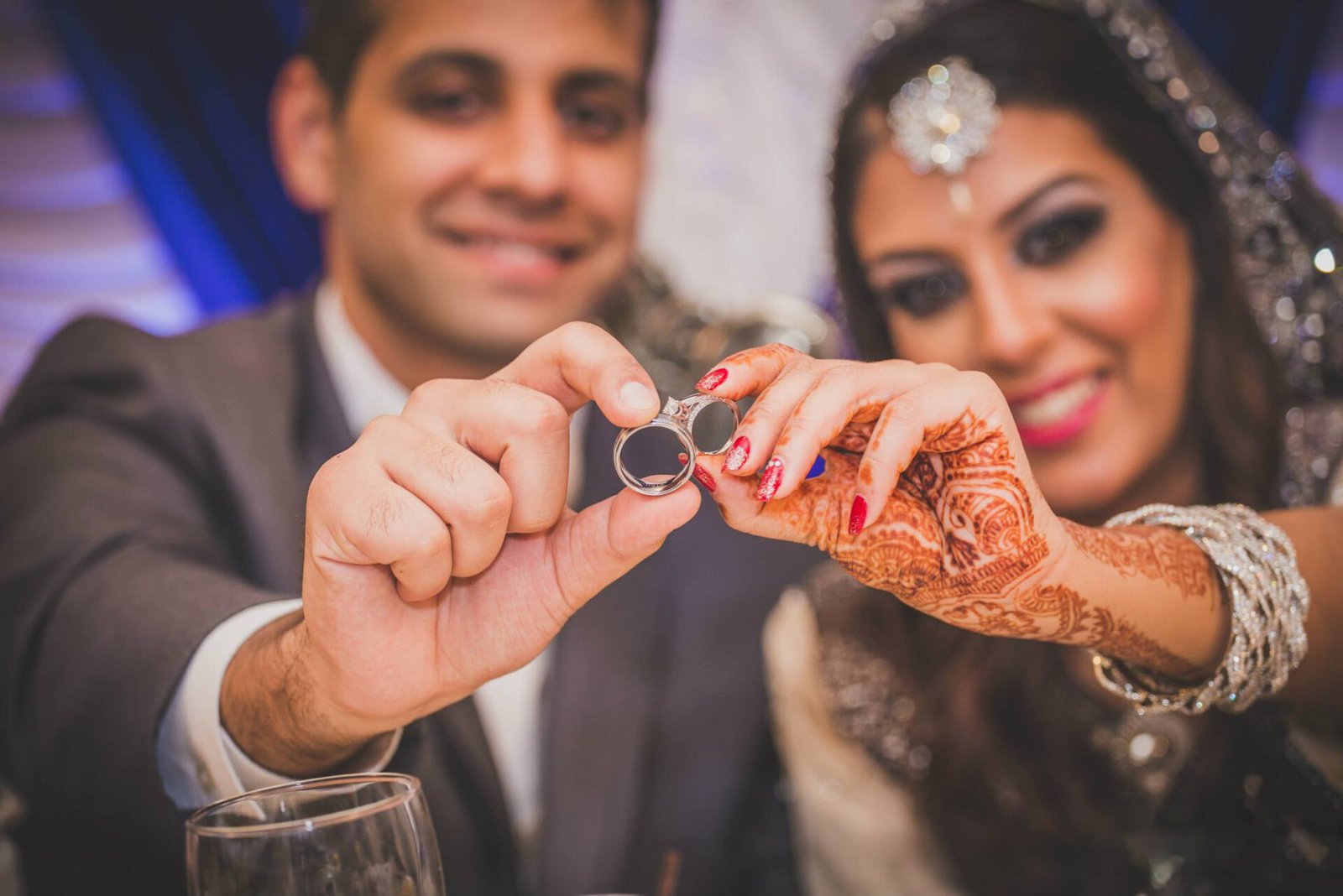 While shopping for any special item, a buyer's mind is always in doubt about choosing the best above best. This is one of the tough challenges for buyers to choose the best as there are already so many options. Wedding rings are something very special and will hold the forever memories of the love birds. So, to pick the best wedding ring, customers have to go through all the wonderful options that can catch their eye. This is not an uneasy job as there is not a chance of mismatch on an all-important day.
Many designs of wedding rings are sold by sellers but when it comes to customers they are always busy. Out of all the top wedding ring picks, lab diamond rings. Gold rings and platinum rings are popular choices. Yet, the beauty of real diamonds cannot be compared with any options. If a customer wants to buy an excellent-looking wedding ring then the customer can rely on the best lab diamonds Singapore rings as they are considered an elite choice in the current modern market.
Selecting a wedding ring in hassle can be a costly decision that cannot be undone. Hence, there are some essential tips that buyers should keep in mind while buying wedding rings., such as:
Customers having good money in hand are free to purchase whatever ring design they want or wish. For shopping for wedding rings, the budget does play a big role if the price is more, customers will be discouraged which can be a big upset.
Out of all the types of wedding rings, customers will want to look at all types of ring designs but which type is the best choice for a wedding ring? Well, it varies from type to type as every wedding ring collection is superb.
The ring's durability is very important if it's not good enough it will get broken. Wedding rings should be used on the other days too so in such cases lab grown diamonds London rings will be overall the perfect choice in many aspects.
If the quality of the ring is poor then after a certain time customers will end up regretting buying these rings with all the money. While shopping for wedding rings quality should be the top priority besides all other factors.
These are the essential tips that buyers do not really know or care about. They have to be more cautious while buying any important thing like wedding rings or related stuff. It is always better to take some time and shop things with a calm mind so that the purchase will be worth it.
Hello! My name is Mr. Abbax khan. I am a content writer & full-time professional Web Designer and Developer specially WORDPRESS with vast experience. I started my graduation in 2016 and graduated in 2020. I'm a professional article and blog writer, has written dozens of content on different topics and worked with professionals all over the globe.
Lab Grown Diamonds: The Next Big Trend in Fashion?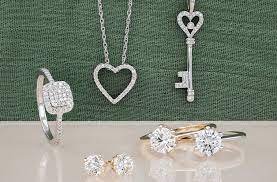 Now, lab diamonds are becoming a new trend in fashion! In the past just less than a decade, lab-grown diamond technology has advanced by leaps and bounds. With these advancements, designers have started creating the most unusual natural gem of all- synthetic diamonds- and this is only one of many types of gems that are being grown in labs today.
The Future of the Diamond Industry – The Future of the Diamond Industry
The diamond industry is in for a big change as new technology improves the quality and yield of lab-grown diamonds. These gems are becoming more popular than ever before, with a number of high-profile celebrities sporting them on their fingers.
What are lab-grown diamonds?
Lab-grown diamonds are created through a process that starts with heating carbon to extreme temperatures and then triggering a reaction that forms diamond. This method is much different than traditional diamond mining, where stones are extracted from the ground.
Why are they becoming so popular?
There are a few reasons why lab-grown diamonds are becoming so popular. First, the quality of these gems is usually higher than those that come from natural sources. This means that they look just as good – if not better – on the finger of a celebrity. Additionally, laboratory processing can create smaller stones which are often more affordable than larger ones. Finally, there's always something sleek and luxurious about diamonds, no matter where they're mined from.
How do you get them?
You can't buy lab-grown diamonds off the shelf like you can regular ones, but there are several ways to get your hands on them. Some jewelry companies will create customized pieces using these gems, while others may offer discounts if you purchase large quantities at once. You can also find them online or in some specialty stores. Just be sure to do your research first to make sure you're getting what you're expecting!
Lab Grown Diamonds in the Fashion World
Diamonds are traditionally a symbol of wealth and luxury, but what if you could wear diamonds that were created in a lab? Lab-grown diamonds are becoming the latest trend in fashion, as they offer several benefits over traditional diamonds. They're environmentally friendly, since they don't require diamond mines to be exploited; they're cheaper than mined diamonds; and they're less likely to cause environmental damage when produced. So why are Lab Grown Diamonds becoming so popular in the fashion world? Jewelers say that people are drawn to them because of their unique characteristics. "Lab grown diamonds have unique fire and brilliance," says Sterling Jewelers CEO Daniel Barron. "They also tend to be slightly larger and rounder than traditional diamonds." Some designers are even using lab grown diamond earrings for their entire collections. Brands like Saint Laurent and Dior have introduced collections featuring exclusively lab grown stones, while other high-end designers like Celine have started including smaller amounts of lab grown diamonds in select pieces. While some may find the price tag a bit daunting, others see it as an opportunity to support sustainable fashion practices. For younger generations who view sustainability as a key priority, choosing products made with natural materials is often the better option.
Conclusion
Recently, the trend in fashion has been moving away from animal-based materials and towards lab-grown materials. Diamonds are no exception to this rule, with companies like De Beers struggling to keep up with the demand for synthetic diamond alternatives. While there are some risks associated with lab grown diamonds (namely environmental concerns), they may eventually become the go-to choice for luxury goods due to their unique properties. So what does that mean for you as a shopper? It means that if you're looking to splurge on a new piece of jewelry, be sure to also consider whether or not the diamond is made using an environmentally sustainable method.
I am an experienced financial analyst & writer who is well known for his ability to foretell market trends as well.