They're Changing The New Normal-Rafi Nova Is Making Clear Masks For The Deaf Community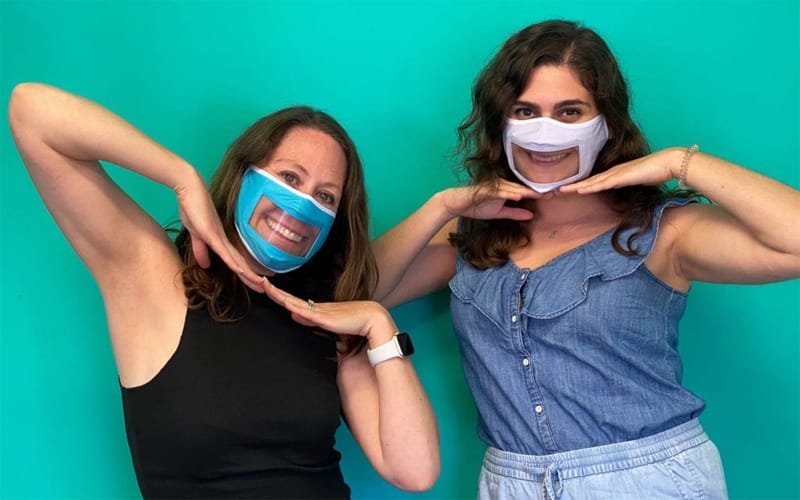 Rafi Nova is changing the "new normal" for the better by creating masks with a transparent mouth covering for the deaf and hard-of-hearing community.
Rafi Nova is a company started by two people who had the vision to sell accessories for traveling. Unfortunately, the company was launched just weeks before the Coronavirus pandemic hit and the sudden decrease in travel negatively impacted their business.
After coming together to decide what they should do moving forward, they decided to make the best of a bad situation when one of the founder's children said to make masks.
They decided to take making masks one step further and accommodate a community in need during this new normal of mask-wearing. Now, Rafi Nova makes masks with a clear panel in the front so that people who are deaf and hard of hearing can see people's mouths underneath their masks.
Along with the making of clear masks, Rafi Nova has a work environment that is unmatched by any other.
Their company is like a family and the work community present at Rafi Nova made the transition from their normal products to masks that much easier.
Founders Adam and Marissa Goldstein had some great ideas thus far in their career as business owners and in addition to sharing information on the smiling mask, shared some information and tips on how to become a successful business owner.
I had the absolute privilege of interviewing the founders about their new masks and their business practices and here is what they said:
1. How was the company name decided upon and created?
Rafi Nova was inspired by our travels with our two sets of children – Raya, Efi, Noa, and Eva. We want to build a company that reflects our values and there is nothing that reflects that more clearly than your children.
2. How was the shift from regular products to masks?
We launched Rafi Nova as an accessories brand with the mission to inspire parents to get out and go in February 2020 — which was probably the worst time in history to launch a brand encouraging travel.
Just a few weeks after the launch, the coronavirus pandemic struck, and we needed to reevaluate our plan for the brand. We spent some time brainstorming solutions, until one day our daughter Eva said "make masks."
3. How are the masks constructed to benefit the deaf and hard-of-hearing communities?
We make the Smile Masks with a wide clear panel that allows the mask wearer's mouth to be visible.
We also made sure that the masks had adjustable straps to accommodate hearing aids or cochlear implants.
While the Smile Mask was designed with the hard of hearing and the deaf community in mind, we have seen that the masks are beneficial to a wide variety of communities and professions. Facial expressions are essential in establishing trust.
4. What is your greatest takeaway from shifting your company's focus to benefit the consumer need amidst a pandemic?
Create well-made, thoughtful products that people need!
5. What is your favorite part about running a business?
Being able to build an amazing team and getting to work with them every day!
6. What kind of work environment do you have at your company? Is everyone friends outside the office?
Yes! We have a super fun, very open, and collaborative atmosphere. At the same time, everyone is extremely hard working and gets their work done.
7. What is the best piece of advice to give to anyone who wants to start their own company?
Just do it! The timing will never be perfect. If you wait until everything is "perfect" you will miss out on the opportunity. Start small — but just start!
With business advice like this, Rafi Nova is clearly an up and coming company with founders that have a sense of community.
The ability for them to flip the switch from travel accessories to masks is a pretty admirable feat and one that should definitely be recognized.
Their products are, in a way, one of a kind as there isn't anything on the market right now quite like the smiling mask.
The smiling mask comes in a two-pack that retails for $30, accommodates cochlear implants and hearing aids, and enables people to continue using non-verbal communication.
There are also sales and deals for certain products as they make regular masks, kids masks, and anti-fog masks in addition to the smiling mask with the clear panel.
Rafi Nova is doing a great thing for all sorts of people that will benefit from being able to regain the use of non-verbal communication like teachers, speech pathologists, and those that are deaf and hard of hearing.
Odyssey has been the lead content writer and content marketer. He has vast experience in the field of writing. His SEO strategies help businesses to gain maximum traffic and success.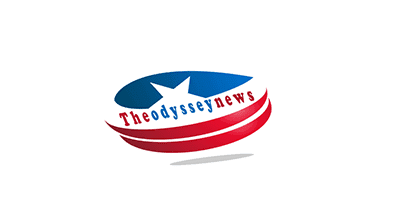 Benefits of Choosing your tailor made three piece suit
Bdtailor made is well known bespoke suiting brand. Which is a renowned fashion hub of the city. We at Bdtailor made the focus on every minute detail to make a perfect stitch as per your body preference.
Our tailors stitch to deliver the finest quality with superior fit as per your requirements. We have a catalog full of bespoke suiting designs where you can choose the three-piece suit design. If you don't find what you are looking for. You can go with your own choice of suiting elements. Where you can choose suit lapels, buttons, jacket style, and a number of buttons on cuffs with your monogram embossed on the jacket cuff. A bespoke suit is not only giving you an ultimate comfort level but also boosts your confidence, which reflects your personality.
Available fabrics and patterns for cream three-piece suit:
The decision to choose the right fabric is very important and complicated. Of course, you are about to spend money to get a superior fit and luxury touch. Wool is an excellent choice for a three-piece suit due to its versatility and refined look but it's difficult to choose which wool you should choose for your three-piece suit. The higher the twist count the more expensive it is. We at Bdtailor are made using 100% wool and which has a 110 thread count in other words we have the world's finest fabric for bespoke suiting.
Next is a pattern. It's the hardest selection part of bespoke suiting. Those who are used to wearing a bespoke three-piece suit can understand how difficult is this. The pattern and color selection can take most of the time. It's very difficult when you have so many choices and what transformation you will get after wearing your latest bespoke suit. We have a range of patterns in cream color in the plain, lining, check, textured, etc…
Available Cut & Style for cream three-piece suit
Mainly there are three cuts to consider for suiting, British Cut, The American Cut, and The Italian cut. These are the most famous and leading suiting cuts used by the world's leading men bespoke tailors. We offer all three suiting cuts with customized suiting process. Let's discuss all cuts and styles one by one it will further clarify what these cuts mean.
British Three Piece Suit Cut
British cut is the cut that fits closer to your body, normally tight-fitting sleeves ending with cuffs and high armhole. Trousers are also a bit different and have a higher cut with two to three pleats. It's a perfect style who wants a traditional look. British cut three-piece suits are normally preferred by people who use to live in
The American Cut
The American cut comes along with a single vent in the jacket, high armholes, straight lines, and flap pockets with natural shoulders without padding for the soft outline. It's paired with trousers as per your body type. The American cut three-piece suits are normally stitched with lighter fabrics and are ideal for the tropical season.
The Italian Cut
The Italian cut is more stylish and trendier and best suitable for slim bodies and warm climates. This comes with mix of British cut, American cut, and slim fit customization for both jackets and trousers. This cut styles is very popular among Europeans and Asians. It's the most commonly picked suiting cut by people in Pakistan as well.
Bespoke Suit Tailoring
If you are looking to experience different luxury suiting, soft touch with the perfect fit then you need Bdtailor made's bespoke suiting service. To access our compressive design catalog and styles please visit our website or book an appointment to visit our store and browse through the available fabrics and patterns. Our experienced staff will take your measurements and stitch your bespoke three-piece suit.
Turnaround Time:
Normally ships out bespoke three-piece suit within 15 – 18 working days.
Payment Methods:
Visa, Master, Paypal, Bank Transfer, Western Union, & Money Gram.
Shipping Notes:
Shipping cost depends upon suit weight, city, and country.
Odyssey has been the lead content writer and content marketer. He has vast experience in the field of writing. His SEO strategies help businesses to gain maximum traffic and success.