Can "machine eyes" see society and the future?

Can "machine eyes" see society and the future?
-The people who created machines beyond humans–
"Machine eyes" beyond humans
The sound of the wind is getting louder and louder.
When I think it has grown, the next moment is a light-driving passenger car.
The sound became low, and when I thought I was far away, I continued to drive at high speed under the strong vibration of the truck and sports car.
The technology to capture and recognize license plates by tracking successive cars with different models and different speeds.
Even athletes with excellent dynamic vision can never catch up.
Masaki Suwa, a senior engineer in image sensing technology, created a technology that recognizes objects at a faster rate than humans and simultaneously captures the three dimensions of human space.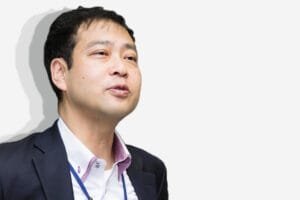 Professional Masaki Suwa from the Technology and Intellectual Property Headquarters
It can be said that image detection is "the eye of the machine".
No matter how powerful the machine is, if it does not have the "five senses" of the sensory organs, it will become a machine that can only move blindly.
Image detection technology is built into equipment and equipment, and plays the role of capturing the "eyes" of objects.
It is said that humans can obtain more than 80% of the information around them visually.
The machine cannot cooperate with the surrounding environment to control itself, nor can it see the constantly changing situation.
For more than 40 years, Omron has developed advanced image detection technology to replace the "human eye" and has supported the development of society in various fields of industry, society and life.
Suwa first participated in the development of 2D character recognition sensors at OMRON.
Recognize the characters and codes in the images taken by the camera, and read the characters and codes (such as the expiration date and food production batch number printed on the product by the factory) to identify the license plate and read the business. card.
This technology has been widely used for business card recognition in smartphone applications.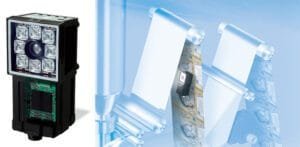 At that time, the development of road traffic sensors equipped with the industry's first technology determined the life of the visiting Su city developer.
On the road, by accurately determining the volume of traffic, the speed of the car you are driving, the type of vehicle, etc. And by controlling the signal or displaying the guidance on the traffic information board, the flow of traffic is controlled to avoid jams. . ..
However, 2D image detection sometimes does not adapt to changing road conditions such as shadows from buildings and parallel cars, cars lined up in traffic jams, and headlights reflecting off the road.
"Can we use two cameras to measure distance capturing the same 'depth' of the human eye?"
When this concept was born at the end of the development project team discussion, Suwa felt great future and potential.
He continued to search for a method to install two cameras on the same principle as the human eye.
What is needed is durability to maintain normal driving even when exposed to rain and wind, and high precision that can capture vehicles up to 60m away and achieve precise eye functions.
What bothers Suwa most is the need to achieve such high performance in a limited size.
Humans can immediately process a large amount of information from both eyes, to understand the surrounding situation and easily recognize various three-dimensional objects. Supercomputers are not enough to process the same amount of information.
"It's hard to feel when the size is small."
To solve this contradiction problem, Suwa completely reduced the range of information needed from the images captured by the two cameras and improved the accuracy of depth detection.
It is a challenge because it is difficult. Such a developer soul promotes difficult development.
With the development of this technology, cars with a recognition rate of 97% or more can be detected regardless of day, night or weather.
This road traffic sensor is equipped with a mechanism that can receive light through two cameras and calculate the distance based on the difference in the path of entry of the light. This is unique to Omron and cannot be replicated anywhere else.
Identify the base and perform high-precision refinement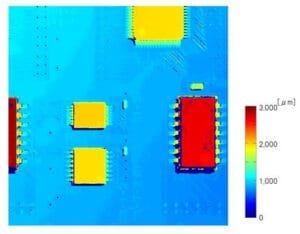 Three-dimensional recognition of electronic components and display of color difference
Suwa can be said to be the top engineer of OMRON imaging. He spent most of his time developing it.
This technology is used for three-dimensional reconnaissance inspection to check the shape and joint condition of the "solder" of electronic components mounted on it. . matrix. It is said to be 3D image detection technology.
The board inspection device is a device for high-speed inspection of the soldering state of the board, and hundreds of electronic components smaller than 1 mm square are mounted on the board.
Different from using two cameras such as traffic sensors for 3D image detection, one camera is a camera and the other is a projector that projects a specific pattern onto the whiteboard.
I think that three-dimensional objects can be recognized by the subtle deformation of the projection pattern, but it is not easy to re-develop them.
Such equipment requires precision and speed.
Developed a 3D image detection function, which can change patterns at an ultra-high speed of 100 times per second, which is not recognized by the human eye.
By numerically controlling the shape and joining state of the "solder" that is critical to the quality of electronic devices, high-quality, high-speed products can already be produced.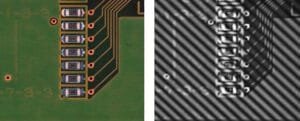 Illuminate the electronic component (left) with a specific pattern (right) to recognize the three-dimensional shape
It has been 18 years since Suwa started developing 3D imaging detection.
The technology has finally flourished and the scope of the device has expanded. 3D image detection has become one of Omron's core technologies.
Omron (OMRON) has created unsurpassed image detection technology and, combined with the advantages of OMRON (OMRON), Omron continues to improve its technology to achieve high performance from small parts.
"It is not necessary to process every pixel of the image captured by the camera.
This is the essence of Omron image detection, which can refine the really important information at high speed and high precision. It is also a place to test the source of feeding, "Wa said.
Today is the cloud era.
Supercomputers can be used to collect big data and calculate and analyze large amounts of information.
However, if the accuracy of the data composing the big data itself is poor, accurate answers cannot be obtained, and if a supercomputer is used to calculate everything, the best time for judgment at this time can be determined. You might miss it.
The core of the Internet of Things is how to extract the reality that is happening in the data.
Omron considers how to operate "wisely" with limited resources (such as the size of the CPU and memory that can be integrated into the device) and the compact, high-performance human eye and brain without large-capacity hardware. We have developed devices with built-in functions.
As a palm-sized device, it is active in cities, buildings, roads, factories, and anywhere in society, and can provide information about the machine "machine eye".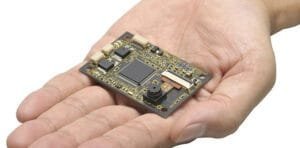 Palm-sized Image Sensor "Components of Human Vision"
Can "machine eyes" see through thoughts and the future?
By looking into the "eyes of the machine" many problems can still be solved.
How to make the invisible part visible.
Wa's visit to the city not only tried to perceive "places that are not physically visible", but also tried to perceive "within humans" and "the future as a timeline".
For example, it is still difficult to detect physically invisible objects like cars approaching from the other side of the corner or in heavy fog with sensing technology.
On the other hand, the feeling of "seeing" the human interior is also evolving. Omron has developed a facial recognition technology that can automatically recognize human faces.
As a technology that supports autonomous driving, people have high expectations about it, but in the future, you will not only be able to recognize faces and movements, but also express facial "fatigue".
I want to develop techniques for "looking in", such as "I want to know if I am sleeping" or "I want to know if I am sleeping."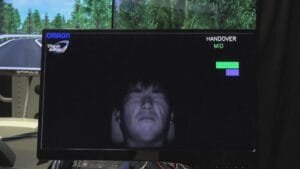 On-board sensors can estimate the driver's attention based on the driver's behavior and facial expressions
The "perception of the future" that predicts the future is no longer a dream story.
Make predictions within a few seconds in the near future, such as predicting the entry of vehicles behind and accelerating in the rearview mirror, or predicting and avoiding the movement of approaching vehicles due to narrow roads. Already standing.
Fully forcefully accepted the interview.
"Development is a series of difficulties. But when we overcome obstacles and push products to the world, many people will be surprised and happy. Really imagine that our technology will change society.
This is the driving force for daily development."
Omron
Develop technologies that predict the future as much as possible, one step ahead of the future, so that the future can bring about a better society.
Using the flower delivery services from Bloomex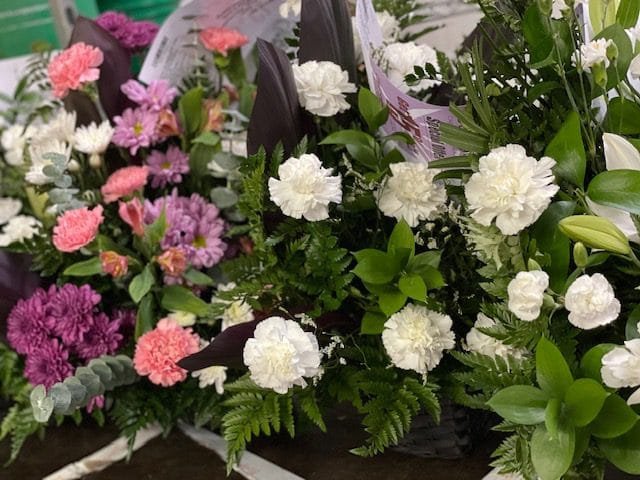 Bloomex is a flower delivery service that has been operating since 1999. First, as a traditional retail flower business, Bloomex first opened its doors in the city of Toronto, Canada, and has since taken roots in numerous production facilities all across the country. Bloomex continues to be one of the largest, most popular florists in Canada and one of the most reputable online flower delivery services.
In the last two decades, Bloomex has continued to grow, expanding into the virtual world of online flower delivery to make sending flowers easier for their customers. Their current offerings (in addition to traditional flower offerings) include non-flower gifts, such as chocolate and wine, as accompaniments to flower arrangements, or colorful planters that are also available for delivery.
Being in the flower delivery business for so many years, Bloomex knows and understands their customers well and that their customers appreciate the finest flower arrangements at fair prices. Bloomex accepts orders over the phone to their head office and through their helpful website checkout process. They have also adapted their customer service to be able to handle customer questions and resolve issues through their live chat feature on their website, and via phone and email. Bloomex takes all customer complaints very seriously and expedites all feedback to their customer service department in order to correct all issues.
Bloomex truly cares about their customer experience and understands that mistakes happen during delivery. They offer a fair product replacement policy if products do not meet customers' satisfaction and take the best efforts to make changes to orders even after they have already been placed. Especially in the flower industry where floral arrangements are given for highly important occasions, Bloomex makes it their priority to work with you to deliver the product you want and need.
In recent years, the company has also expanded its reach to Australia and the United States due to its innovative business model. Their processes involve partnering with various local florists to ensure the variety and volume of flowers are ready for delivery. Cutting out the middleman allows the company to offer unbeatable prices for high-quality flower arrangements, which also allows them to save time on flower deliveries themselves.
In this way, Bloomex is able to offer highly competitive prices, making them a strong competitor in Canada's flower market and abroad. For your upcoming flower needs, look no further than Bloomex to send the ultimate gift!
Biden, Harris urge vaccinations as US looks likely to miss July 4 target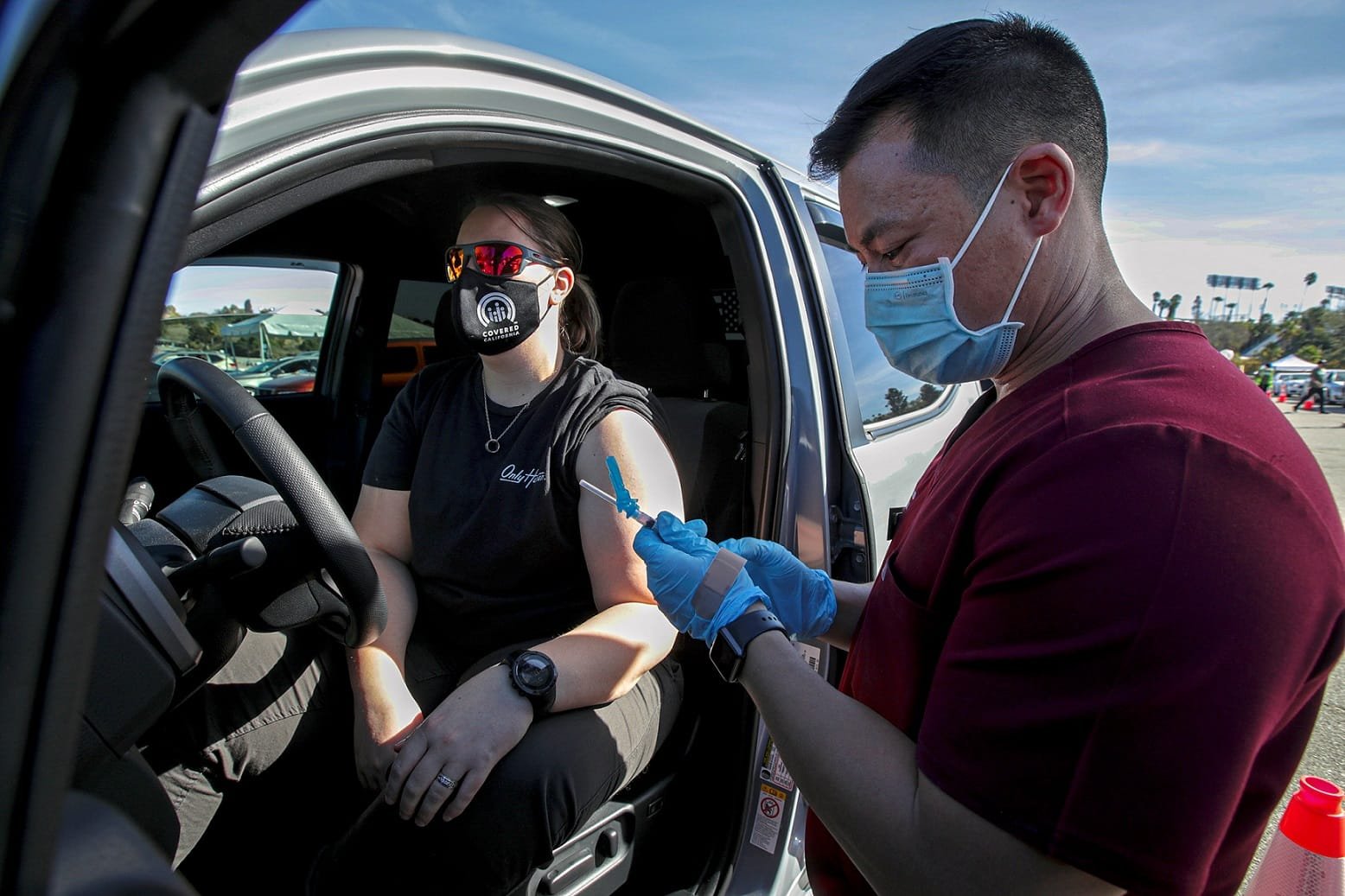 The United States seems unlikely to hit Biden's goal of having 70% of adults receive at least one dose of a Covid-19 vaccine by July 4
President Joe Biden and Vice President Kamala Harris on Friday urged Americans to get Covid-19 shots, as the country looks likely to miss the White House's goals for vaccination next month as a new coronavirus variant triggered serious concerns.
"Act now, act now," Biden said in remarks at the White House, urging the unvaccinated to talk to their family and friends who have had shots and to their doctors.
Deaths and hospitalizations are going "drastically down in places where people are getting vaccinated," but not other areas, Biden said. "They're actually going up in some places."
At the current pace, the United States seems unlikely to hit Biden's goal of having 70% of adults receive at least one dose of a Covid-19 vaccine by July 4, the Independence Day holiday.
As of Friday, around 65.1% of people in the United States had gotten at least one shot, and that mark has increased by less than one percentage point over the past two weeks.
That pace would have to more than double over the next two weeks for the United States to hit the target.
The White House had no immediate comment on the possibility of missing the July 4, 70% goal. Currently, only 15 states and Washington, DC have achieved that level.
US government data show a political divide as well, with states won by former president Donald Trump lagging well behind in vaccination rates than those won by Biden.
"When you get the vaccine for yourself, that means that you will not possibly pass it on to somebody else in general because you're unlikely to get Covid," Harris said during a vaccination drive at Atlanta's famed Ebenezer Baptist Church.
"Isn't that an extension of love thy neighbor?" she said, to which several in the audience responded, "Amen!"
Also Read – UK reports biggest daily rise in Covid cases in 4 months
The United States has administered 300 million Covid-19 vaccinations in 150 days, a White House official said on Friday ahead of Biden's speech.
First lady Jill Biden and other officials have mounted a campaign-style push to encourage more Americans to get shots, using public appearances, local media interviews and advertisements to dispel lingering concerns.
Officials said Biden's push to accelerate vaccinations since taking office in January was paying off, with Covid-19 cases, hospitalizations and deaths down to their lowest levels since the start of the pandemic in early 2020.
Earlier this week, the United States marked a grim milestone, surpassing 600,000 Covid-19 deaths.
The US death toll remains the highest in the world, although other countries, including Brazil, Britain and Russia, have higher death rates as a measure of their populations.
A White House fact sheet said the number of Covid-19 deaths has decreased by 90% since Biden took office in January, when more than 3,300 Americans were dying each day, and highlighted big gains in the economy as people return to work.
It said more than 175 million Americans had received at least one shot, and 55% of adults were fully vaccinated.
'A serious concern'
Addressing racial imbalances in vaccination rates remained a continuing concern, the White House said, but pointed to gains there as well. In the past month, it said, people of colour made up 54% of nationwide vaccinations although they comprise 40% of the US population.
Biden said the new Delta virus variant, first detected in India, was "a serious concern" which underscored the need to keep increasing vaccination rates.
"It's a variant that is more easily transmissible, potentially deadlier and particularly dangerous for young people," he said.
"But the good news is we have a solution. The science and the data are clear. The best way to protect yourself against these variants is to get fully vaccinated."
The Biden administration is counting on faith leaders and community groups to help increase vaccination rates and overcome lingering vaccine hesitancy, especially among people of colour.
"Church is always a healing place. It's so appropriate that we're doing this here," Harris said in remarks at Ebenezer Baptist, where civil rights leader the Reverend Martin Luther King Jr and his father once preached.
"We just need to get the word out. One of the most important ways is friend to friend, neighbour to neighbour … please help us get the word out," she urged.