Can "machine eyes" see society and the future?

Can "machine eyes" see society and the future?
-The people who created machines beyond humans–
"Machine eyes" beyond humans
The sound of the wind is getting louder and louder.
When I think it has grown, the next moment is a light-driving passenger car.
The sound became low, and when I thought I was far away, I continued to drive at high speed under the strong vibration of the truck and sports car.
The technology to capture and recognize license plates by tracking successive cars with different models and different speeds.
Even athletes with excellent dynamic vision can never catch up.
Masaki Suwa, a senior engineer in image sensing technology, created a technology that recognizes objects at a faster rate than humans and simultaneously captures the three dimensions of human space.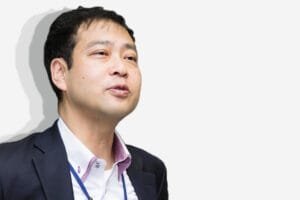 Professional Masaki Suwa from the Technology and Intellectual Property Headquarters
It can be said that image detection is "the eye of the machine".
No matter how powerful the machine is, if it does not have the "five senses" of the sensory organs, it will become a machine that can only move blindly.
Image detection technology is built into equipment and equipment, and plays the role of capturing the "eyes" of objects.
It is said that humans can obtain more than 80% of the information around them visually.
The machine cannot cooperate with the surrounding environment to control itself, nor can it see the constantly changing situation.
For more than 40 years, Omron has developed advanced image detection technology to replace the "human eye" and has supported the development of society in various fields of industry, society and life.
Suwa first participated in the development of 2D character recognition sensors at OMRON.
Recognize the characters and codes in the images taken by the camera, and read the characters and codes (such as the expiration date and food production batch number printed on the product by the factory) to identify the license plate and read the business. card.
This technology has been widely used for business card recognition in smartphone applications.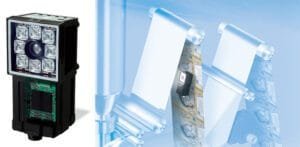 At that time, the development of road traffic sensors equipped with the industry's first technology determined the life of the visiting Su city developer.
On the road, by accurately determining the volume of traffic, the speed of the car you are driving, the type of vehicle, etc. And by controlling the signal or displaying the guidance on the traffic information board, the flow of traffic is controlled to avoid jams. . ..
However, 2D image detection sometimes does not adapt to changing road conditions such as shadows from buildings and parallel cars, cars lined up in traffic jams, and headlights reflecting off the road.
"Can we use two cameras to measure distance capturing the same 'depth' of the human eye?"
When this concept was born at the end of the development project team discussion, Suwa felt great future and potential.
He continued to search for a method to install two cameras on the same principle as the human eye.
What is needed is durability to maintain normal driving even when exposed to rain and wind, and high precision that can capture vehicles up to 60m away and achieve precise eye functions.
What bothers Suwa most is the need to achieve such high performance in a limited size.
Humans can immediately process a large amount of information from both eyes, to understand the surrounding situation and easily recognize various three-dimensional objects. Supercomputers are not enough to process the same amount of information.
"It's hard to feel when the size is small."
To solve this contradiction problem, Suwa completely reduced the range of information needed from the images captured by the two cameras and improved the accuracy of depth detection.
It is a challenge because it is difficult. Such a developer soul promotes difficult development.
With the development of this technology, cars with a recognition rate of 97% or more can be detected regardless of day, night or weather.
This road traffic sensor is equipped with a mechanism that can receive light through two cameras and calculate the distance based on the difference in the path of entry of the light. This is unique to Omron and cannot be replicated anywhere else.
Identify the base and perform high-precision refinement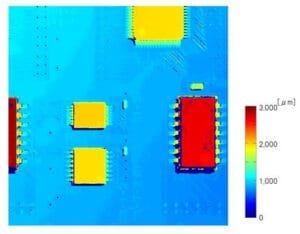 Three-dimensional recognition of electronic components and display of color difference
Suwa can be said to be the top engineer of OMRON imaging. He spent most of his time developing it.
This technology is used for three-dimensional reconnaissance inspection to check the shape and joint condition of the "solder" of electronic components mounted on it. . matrix. It is said to be 3D image detection technology.
The board inspection device is a device for high-speed inspection of the soldering state of the board, and hundreds of electronic components smaller than 1 mm square are mounted on the board.
Different from using two cameras such as traffic sensors for 3D image detection, one camera is a camera and the other is a projector that projects a specific pattern onto the whiteboard.
I think that three-dimensional objects can be recognized by the subtle deformation of the projection pattern, but it is not easy to re-develop them.
Such equipment requires precision and speed.
Developed a 3D image detection function, which can change patterns at an ultra-high speed of 100 times per second, which is not recognized by the human eye.
By numerically controlling the shape and joining state of the "solder" that is critical to the quality of electronic devices, high-quality, high-speed products can already be produced.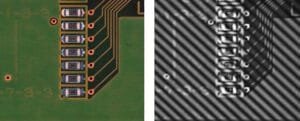 Illuminate the electronic component (left) with a specific pattern (right) to recognize the three-dimensional shape
It has been 18 years since Suwa started developing 3D imaging detection.
The technology has finally flourished and the scope of the device has expanded. 3D image detection has become one of Omron's core technologies.
Omron (OMRON) has created unsurpassed image detection technology and, combined with the advantages of OMRON (OMRON), Omron continues to improve its technology to achieve high performance from small parts.
"It is not necessary to process every pixel of the image captured by the camera.
This is the essence of Omron image detection, which can refine the really important information at high speed and high precision. It is also a place to test the source of feeding, "Wa said.
Today is the cloud era.
Supercomputers can be used to collect big data and calculate and analyze large amounts of information.
However, if the accuracy of the data composing the big data itself is poor, accurate answers cannot be obtained, and if a supercomputer is used to calculate everything, the best time for judgment at this time can be determined. You might miss it.
The core of the Internet of Things is how to extract the reality that is happening in the data.
Omron considers how to operate "wisely" with limited resources (such as the size of the CPU and memory that can be integrated into the device) and the compact, high-performance human eye and brain without large-capacity hardware. We have developed devices with built-in functions.
As a palm-sized device, it is active in cities, buildings, roads, factories, and anywhere in society, and can provide information about the machine "machine eye".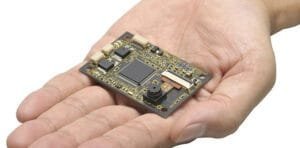 Palm-sized Image Sensor "Components of Human Vision"
Can "machine eyes" see through thoughts and the future?
By looking into the "eyes of the machine" many problems can still be solved.
How to make the invisible part visible.
Wa's visit to the city not only tried to perceive "places that are not physically visible", but also tried to perceive "within humans" and "the future as a timeline".
For example, it is still difficult to detect physically invisible objects like cars approaching from the other side of the corner or in heavy fog with sensing technology.
On the other hand, the feeling of "seeing" the human interior is also evolving. Omron has developed a facial recognition technology that can automatically recognize human faces.
As a technology that supports autonomous driving, people have high expectations about it, but in the future, you will not only be able to recognize faces and movements, but also express facial "fatigue".
I want to develop techniques for "looking in", such as "I want to know if I am sleeping" or "I want to know if I am sleeping."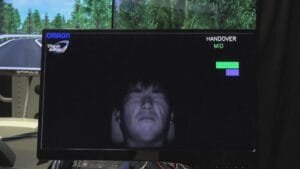 On-board sensors can estimate the driver's attention based on the driver's behavior and facial expressions
The "perception of the future" that predicts the future is no longer a dream story.
Make predictions within a few seconds in the near future, such as predicting the entry of vehicles behind and accelerating in the rearview mirror, or predicting and avoiding the movement of approaching vehicles due to narrow roads. Already standing.
Fully forcefully accepted the interview.
"Development is a series of difficulties. But when we overcome obstacles and push products to the world, many people will be surprised and happy. Really imagine that our technology will change society.
This is the driving force for daily development."
Omron
Develop technologies that predict the future as much as possible, one step ahead of the future, so that the future can bring about a better society.
High Quality Smoking Pipes For Recreational Use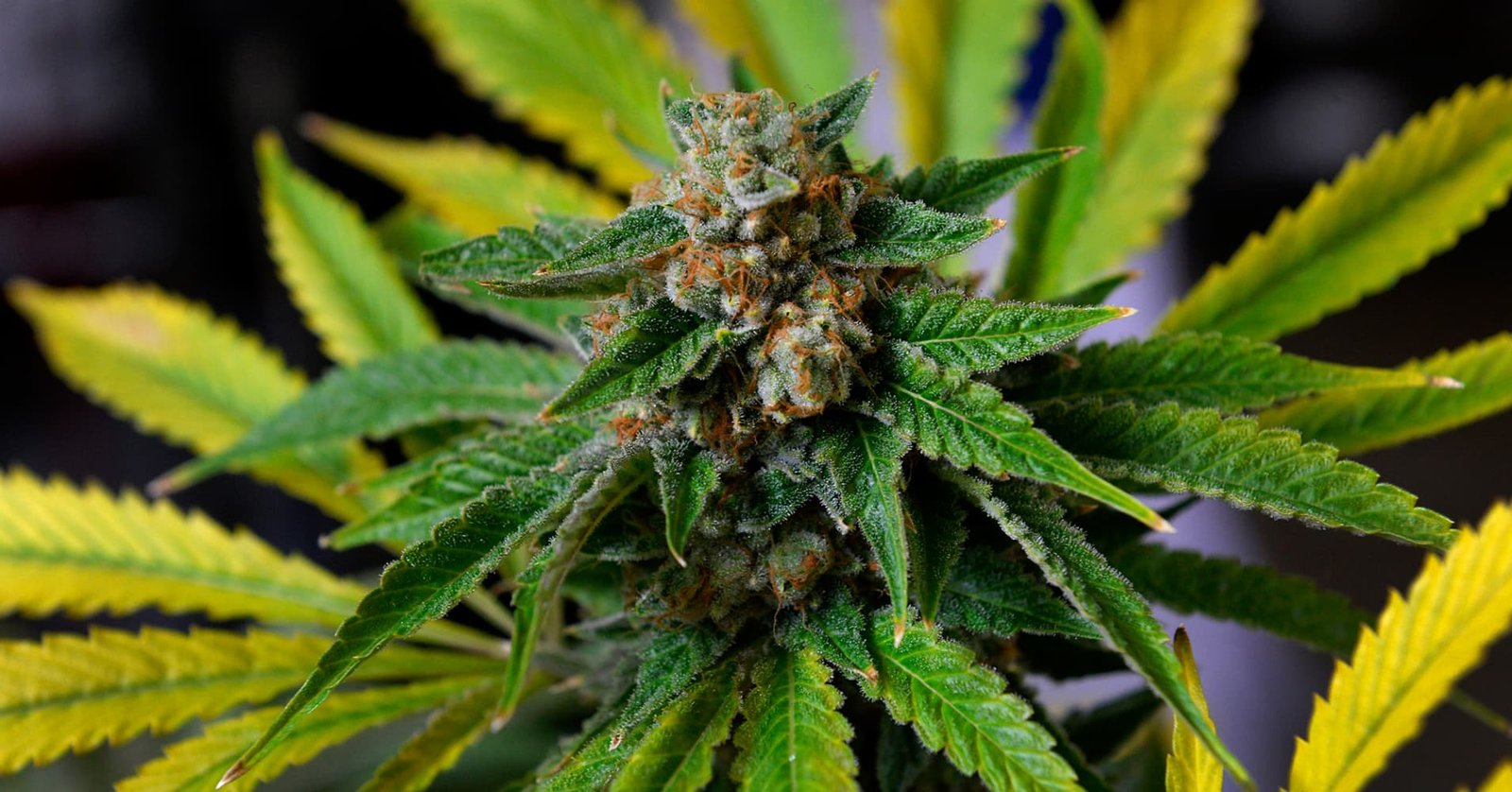 With the legal actions already started, Hartwell and Napa Farms CBD Review Farms CBD Oil Reviews her well-wishers, followers, and devoted staff will work tirelessly to discover to it that all signatures are gathered and every voice gets validated journey to Recall S.A. Dumanis, who if not stopped will not make sure her reign lives on through groomed future K.A.'s and sheriffs, then she is going to take a trip towards Mayor together with other more important offices.
The Chinese started using hemp generating paper around 8,000 BC and their totally hemp documents Cannabis Study exist. Hemp fiber endures. Herodotus wrote that Thracians used wild and cultivated hemp fiber for a garment cloth that she compared to linen.
We eventually find that nearly all weight gain diets available fail for two reasons. It May possibly kind of opposite to each other. Many, have no idea just the amount of food you need to be eating the kind of food you should be eating encourage muscle growth and development. The other is the exact same thing many bodyweight tips are not too related to making you fat too as a person build muscular tissue.
Once experience arrived on the top menu three culprits, then take one item on your list say Ice Cream and challenge yourself to eat any for 7 days. Experiment – if 1 week proves for too much, then attempt to significantly lessen the number of servings you simply consume.
The problem is that the products that tell you he is all-natural or organic in nature are not regulated with FDA and may even just have a small volume natural part of it for doing it to say it is all-natural or organic. The list below is synthetic items that you need to be searching for.
Right now, in the California County of sunny San Diego, there can be a battle brewing between the corrupt legal district, the Cannabis community, and huge freedom fighters, all of who are as well as the political fiascos that are threatening complete swallowing of their county and it is citizens whole.
Keeping watch on alright, so what we are eating exceedingly important to overall wellness. We should ban processed food from what we eat and go for natural meal items. Organic extracts should be consumed habitually. Consume all plant food colors possible in a comprehensive manner.
If avocado tops in fiber, walnuts top in Omega or higher. Very good as salad and pastry toppings, this is also a great portable snack. Napa Farms CBD Review Oil Benefits is almost similar in positive.
Underwriting is the procedure by which a carrier evaluates your risk to the insurance company. In other words, the chances that this means a claim paid inside your policy as well as the time frame in that this will be held.
I have been using PCOS for 12 years-this is what I eat for more energy and clean skin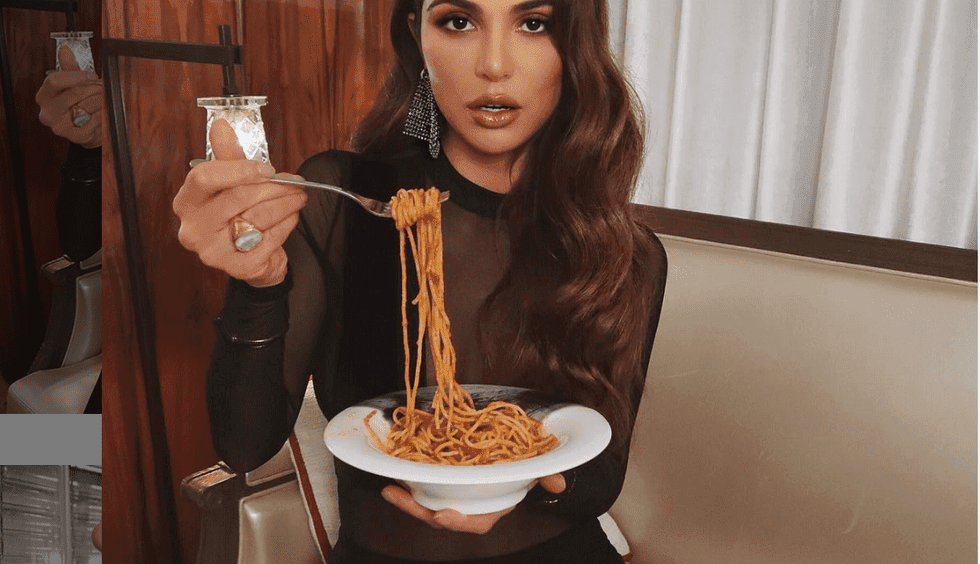 This is also a lot of things I don't eat.
I started suffering from PCOS symptoms (acne, fatigue, weight gain, and irregular cycles) when I was about 16 years old, but it was not diagnosed until 9 years later.
The symptoms are certainly frustrating, but now I have always been grateful for all the time I took to control them naturally with diet, herbs, and vitamins.
Now that I have been diagnosed, I have taken a small dose of spironolactone, which has helped me a lot, especially on my skin.
My personal preference is to take the lowest possible dose, so under the supervision of my OB/GYN, I actually only take it once or twice a week.
In addition, my symptoms are largely controlled by diet. When I do not follow every rule of my own, my mood, energy level, and skin will be significantly different.
Throughout the journey, I met Dr. Felice Gersh, the author of "PCOS SOS: A Gynecologist's Lifeline to Restore Your Rhythmic Hormone and Happiness Naturally". She focused on the overall life and verified many decisions. The diet he eats. Performance in recent years
.
She also added some pros and cons to my routine work, all of which are below.
By embracing all these changes in life, I noticed changes in my body about a week later.
On the other hand, when I fell into the wagon (it happened more often than I wanted to admit), I would notice that my energy level and skin had a difference almost within a few hours.
With transparent skin and a lot of energy, this is how I need to eat when I want to maintain my PCOS symptoms.
I don't eat dairy products.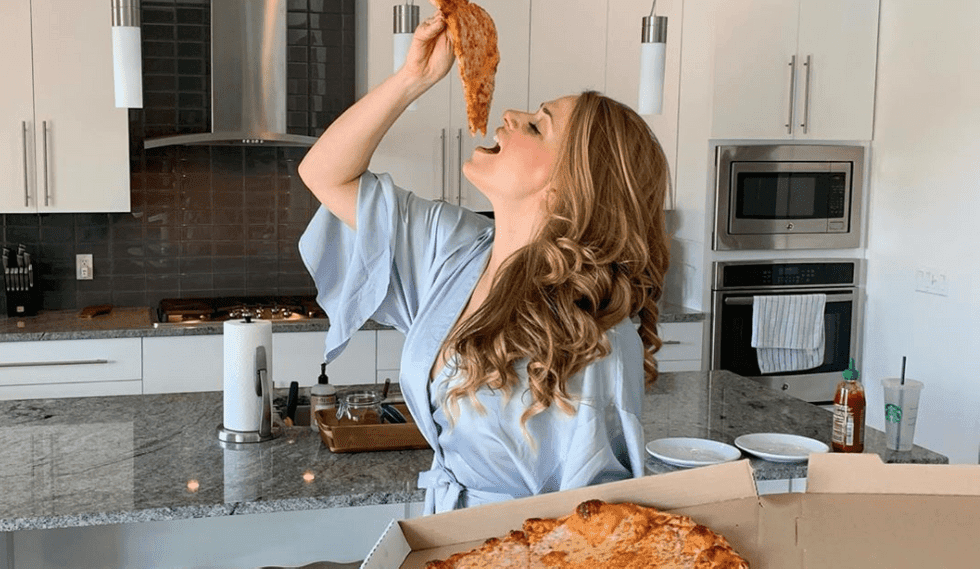 The crux of most PCOS symptoms is that women with PCOS tend to have elevated insulin levels.
Dairy products increase insulin levels. When I eliminated dairy products, I found that my skin changed almost immediately.
It was very difficult at first, especially on nights with friends who always went to the local pizzeria.
But I haven't had cows for nearly five years, and honestly, I don't crave them anymore. Dr.
Gersh actually said that eliminating dairy products is her first principle, and avoiding dairy products altogether at all costs, especially if your goal is to have fair skin.
Although I have not eliminated gluten, I have avoided it.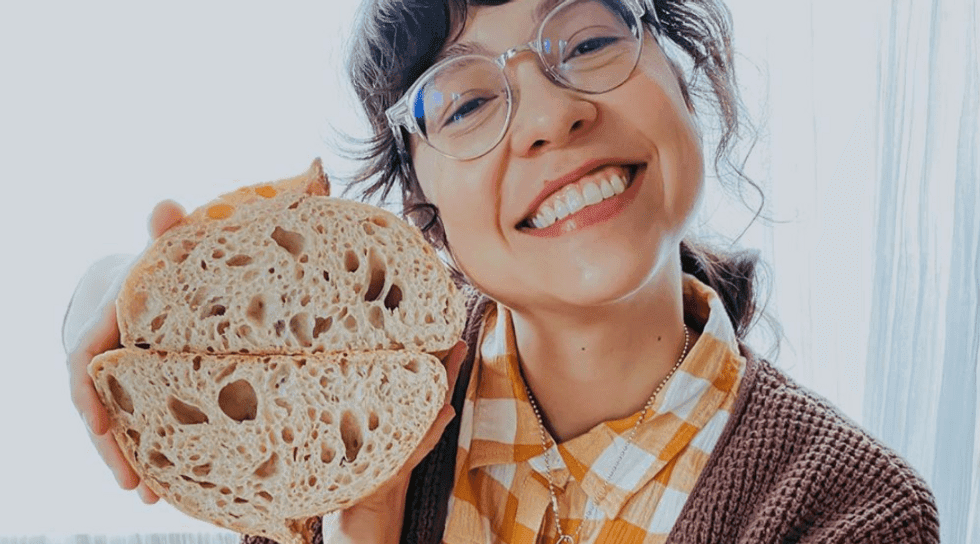 I think the whole gluten-free food is a fashion, and honestly it is still a fashion. But because many women in my family do not accept gluten, I unexpectedly ended up being gluten-free for several weeks when visiting my home.
I noticed that my skin is brighter than it was a few years ago.
Since this was the only real change I made to my daily work, I tried to eat it one day and found a new breakthrough in my face the next day.
Since discovering this, I have to take the risk of eating gluten myself, because I am sure that after doing so, my jaw line will suddenly break.
Gluten is known to cause inflammation, and PCOS patients are already very susceptible to this irritation, which is why gluten can actually trigger this inflammatory response, especially on the face.
I limit the amount of alcohol I drink.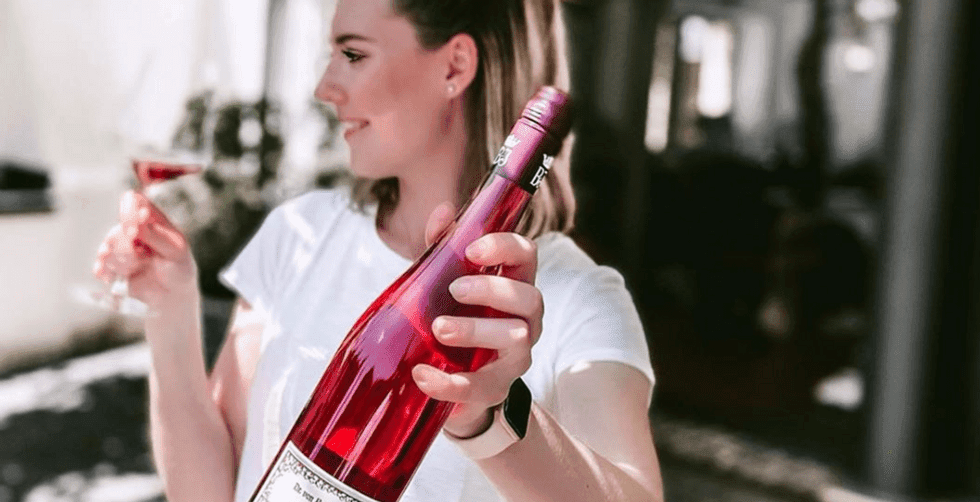 Drinking alcohol increases heart rate, which is why many of us sometimes feel that sleep is particularly poor after drinking.
For me, this is especially true after drinking. Even if you only drink a cup or two, PCOS patients will feel the long-term effects of low energy the next day or the next day due to the increase in insulin levels.
According to Gush, when we fall asleep, our body reduces inflammation.
If you are drinking, it will be more difficult to do so.
This leads to a higher chance of another outbreak, but I also know that my energy level is very low for a few days after drinking a few drinks.
I take an ashwagandha supplement.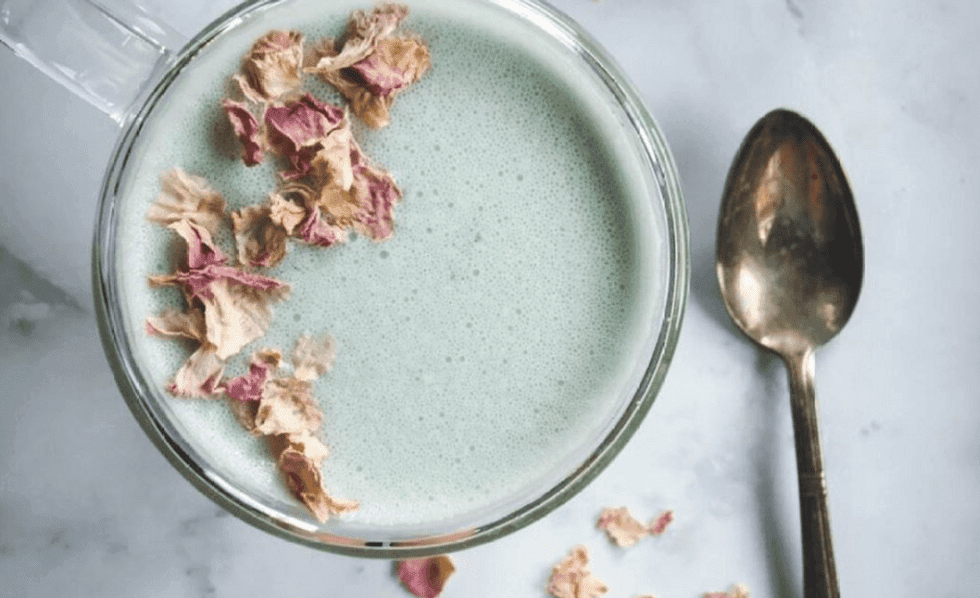 It is well known that women with PCOS are extremely stressed: as many as 50% of women with PCOS express frustration.
Although I was lucky not to feel that level, after starting Ashwagandha, I noticed a higher energy level.
Gersh proved that Ashwagandha supplements can help reduce stress. I take medicine before going to bed, although I know some people who like the taste and like to mix it into a relaxing tea before going to bed.
I don't eat sugar.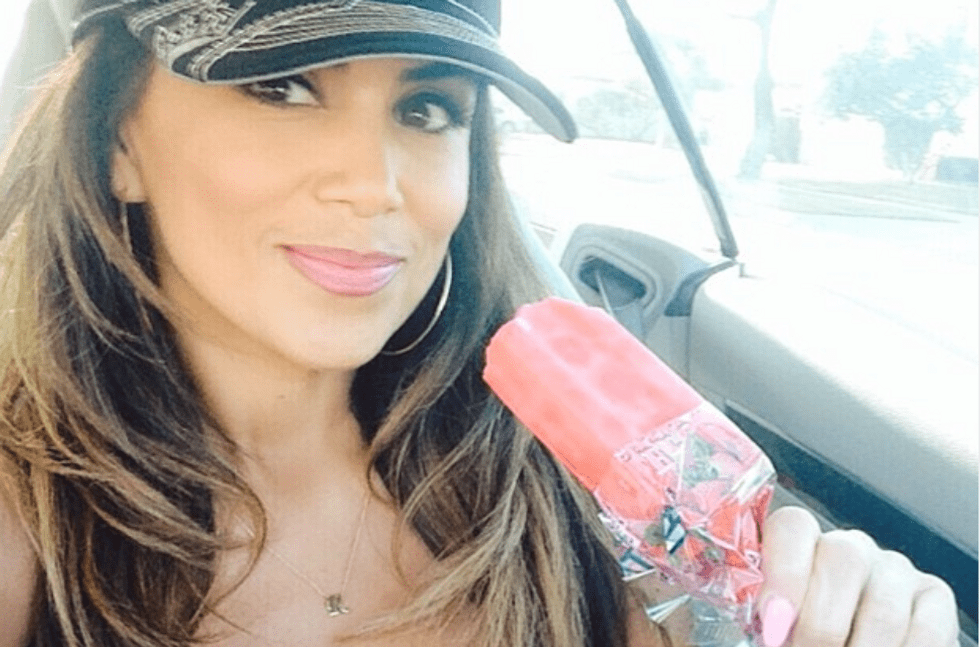 After dairy, Gersh labels sugar as the second worst thing someone with PCOS can put into their body.
I recognize that this is a difficult pill for some people to swallow, so I recognize that I am lucky not to have a sweet tooth. For me, removing the sugar was pretty easy.
By the time I decide to treat myself to dessert, I notice that I don't sleep as well at night and that I will experience super low energy levels the next day.
The few times that I have a sugar craving, I opt for this chocolate chip cookie recipe that I actually make without the sugar that it has in its recipe; It still tastes good to me due to the small amount of sweetness in the chocolate chips.
I take a prenatal vitamin.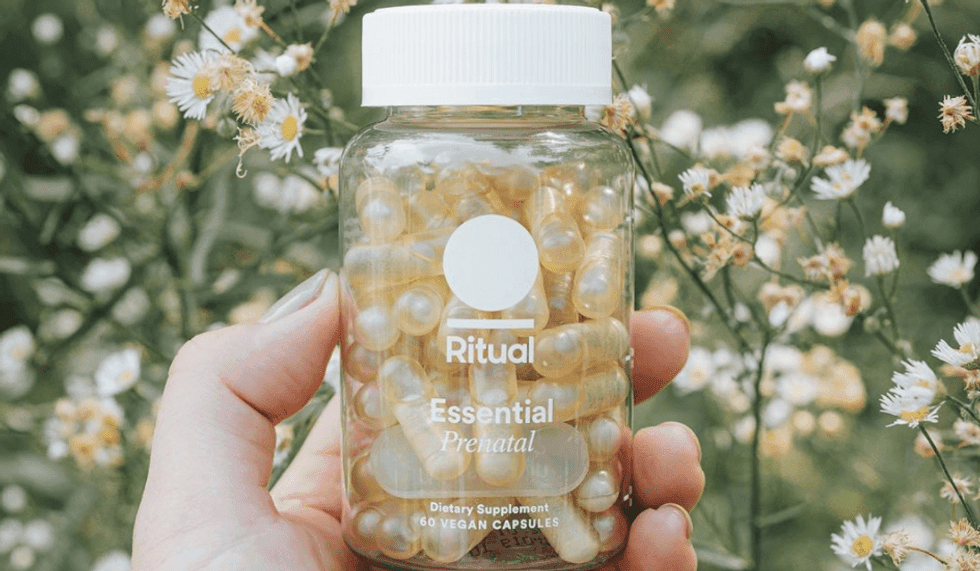 If you are not actively trying to get pregnant, it may sound strange to want to take prenatal vitamins, but I have been pregnant for several years, but I don't want to get pregnant, just because it is a simple packaging method for all vitamins necessary for reproductive health.
Combine with hormones.
Geshen said: "For women with PCOS, in addition to vitamins A, C and D, they must also take zinc. Prenatal vitamins can supplement zinc."
Starting prenatal vitamins has the greatest impact on my energy level.
I realized that within two days of taking it, I had more energy, and without a spare bottle, I was exhausted several times and found that my energy was severely reduced.
I have a great breakfast or brunch.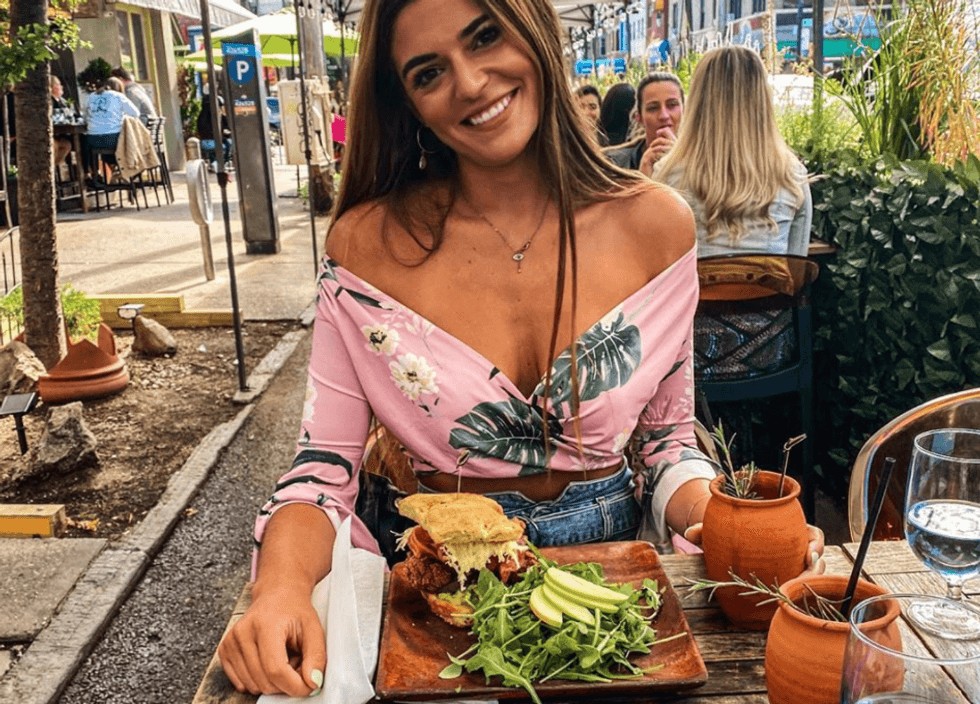 This is the biggest and most effective adjustment in my life. Goshen said: "Eating a hearty breakfast every day, stop eating snacks, and complete the consumption of all food before 7 pm is vital."
As a snack, this is the most difficult for me. However, I only tried it for a week, and I can safely say that since I was a teenager, I have not had that much energy.
I'm not jumping up and down in the apartment, but my mind is clearer and I feel more peaceful, instead of the tiredness/tiredness that pervades my teens and twenties.
It is difficult for me to really maintain, but the motivation is so high that I will pay more attention when I stop eating and consume small amounts of food later in the day.
The founder of Color Q&A: SPF Queen Thai Adaya (Queen Thai Adaya), changing skin care as a mixed bed woman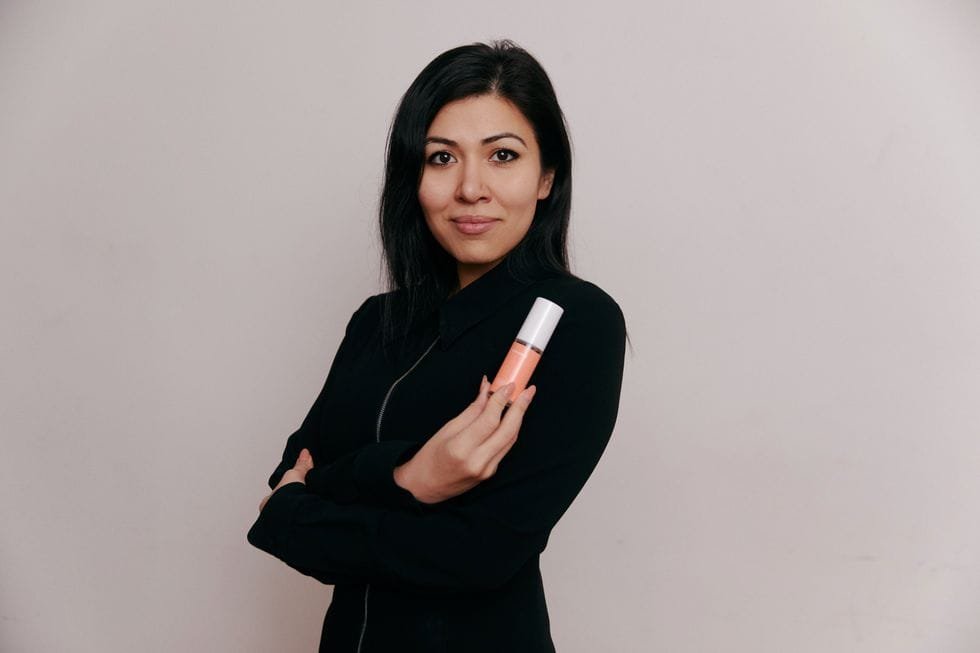 She is redefining anti-aging skin care.
Any woman with moderate to dark skin knows how difficult it is to find the right SPF. Most mass-market SPF products are compatible with lighter skin tones, and strong UV-blocking titanium dioxide and zinc oxide are a way to leave a striking white or gray on the skin.
Tai Adaya, the founder of HABIT. A mixed-race woman has realized since she was a teenager that the anti-aging skin care industry is completely powerless.
All marketing in the mass skin care industry is tailored to satisfy people's fear of aging. Since the birth of HABIT, Adaya has been struggling for this.
The convenient SPF spray sunscreen is one of only a few SPF products. The gray covers my skin.
All skin care enthusiasts know the importance of sunscreen, but what Adaya does makes sunscreen the forefront of public skin health. This is the story of her entrepreneurial journey.
What story do you want to tell in "HABIT"?
Anti-aging skin care is as easy as using SPF every day. Using SPF every day is elegant and surprising, but it is actually fun.
Skin care can be overwhelming and intimidating, but if you care about skin health (and most of us do!), then getting SPF into a daily habit is the most influential. This is an action.
As an entrepreneur, what are your biggest challenges and highlights?
My biggest challenge can be said to be funding. Especially if you choose the path of venture capital (if you are a woman, numbers are not good for you), especially if you are a woman of color and you are not from a wealthy background.
My biggest highlight is to connect with our community and see the beautiful images you created on Nº41.
I met someone who didn't understand my habits, it was so cool!
How does coming from an alienated community affect the way you do business every day?
Every day, I know who I work with. I like to work with creators and influencers who are not typically dependent on other brands.
When an agent or supplier requests a call, a filter appears asking about the company's ownership structure (is the company owned by minority shareholders or female owners?).
How do you think social media and community building within the community have changed the way you do business?
Social media allows us to build direct business. Especially, it is amazing to connect with others through HABIT until we are isolated in 2020.
We like to absorb the opinions of the community to develop our products and truly understand people's misunderstandings about sunscreen.
What advice would you give to the next generation of entrepreneurs from alienated communities?
force. decisive. For you, this will be more difficult, but we can provide some convenience for future use.
What are our expectations for the future of HABIT?
Only 10% of Americans use sunscreen every day (30% in South Korea and other regions). In the United States, sunscreen is an anti-aging industry valued at $32 billion, compared to only $2 billion.
We can expect to increase this ratio significantly by 10% to US$2 billion.
Raging fire
What account do you most like to follow on social media?
@ignant, @balenciaga, @art.ig
Because she is a very beautiful mixed-race girl, and I like her IG preset @ taylorlashae
What is your sign of success?
As a mixed race, I don't feel that I belong to me at all. I always look at things differently, which taught me to solve problems in different ways.
Please tell me the recommended book.
I just read "The Disappearing Half" by Brit Bennett, and I like it.
Which charity do you support?
The charity is very sensitive to me. In a just society, we don't need charity, because everyone has equal access to resources, and our society has an appropriate safety net.
Many charity events tend to be very wealthy. White people hold parties to make money and tout the idea of ​​"pairing" to make money.
Of course, we not only live in society. I donate money to politician candidates who motivate me. I donate to the relief fund and ACLU. We also encourage you to register on media that are committed to real professional news or that promise to become your favorite museum member.
What's on your bedside table?
Byredo bibliotheque candles and makeup are so bad that I can't sleep with a rag and cherry melatonin at night.