Can I Get an STD/STI from a Toilet Seat?
A dirty toilet always looks disgusting, but germs on a toilet seat or rim do not survive for long. The good news is, sexually transmitted diseases (STDs), result from bacterial, viral or parasitic infections – these pathogens do not survive on hard surfaces like toilet seats for long.
Bacteria that cause STIs cannot survive outside the body's mucous membrane – it is almost impossible to get these STIs from a toilet seat.
What can I contract from a public toilet seat?
Some parasites and viruses that cause different STIs can survive outside the body for a limited time which means that you can get them from a toilet seat. However, this mode of STI transmission is rare and unlikely to occur.
Viruses, fungi, and bacteria thrive better in the warm human tissues, so you are unlikely to get the STIs caused by these pathogens from a public toilet seat.
However, here are some potential exceptions;
Although this rarely happens, a damp toilet seat can spread trichomoniasis. For this to happen, an infected person must have deposited the bacterium shortly before it comes in contact with your genital area.
Hepatitis B infection can occur from freshly deposited blood or semen on a toilet seat, but the person must have an open wound for the virus to enter the body.
STI/STD mode of transmission
The different STIs have varying modes of transmission. However,the transmission of all STIs occurs through the following means;
Oral-genital contact
Skin-to-skin contact
Genital-to-genital contact
Skin-to-skin contact occurs when infected bodily fluids like saliva or semen get shared through direct skin contact. You may not have an open sore for this transmission to occur. STIs that you can contract through skin-to-skin contact include:
Syphilis
Herpes
Molluscum
Human papillomavirus
Bacterial STIs
Bacteria thrive in the mucous membrane of the rectum, vagina, penis and mouth, but they cannot survive in the air or on surfaces such as toilet seats. You can contract bacterial STIs by having oral, anal, and vaginal sex without condoms and other protective barriers.
In some cases, newborn babies can contract bacterial STIs from their mothers during childbirth.  These STIs include the following;
Syphilis
Chlamydia
Gonorrhoea
Viral STIs
Viruses can thrive outside the body for a short while, and their mode of transmission varies.
You can get HIV through contact with bodily fluids, including semen, breast milk, blood and breastmilk. The following are modes of HIV transmission;
Contaminated blood transfusions
Having sex without condoms or other barrier methods
Nursing, pregnancy, and childbirth
Sharing injection equipment

Hepatitis B
Hepatitis B can be transmitted through bodily fluids and contact with a toilet seat if you have an open wound that acquiredinfected semen or blood on the seat. You can also contract Hepatitis B throughthe following means;
Childbirth
Sharing injection needles
Having unprotected sex

Human papillomavirus
About 40 different HPV genotypes cause an STI. You can contract these HPV types through skin-to-skin contact like vaginal, anal and oral sex. You can also get HPV through genital contact that does not involve penetration.
HPV can survive on hard surfaces for a while – you can get the virus from a toilet seat, but this rarely occurs.
Herpes simplex virus (HSV)
The two types of HSV include:
HSV-1 – transmitted through oral-genital contact and kissing
HSV-2 – transmitted through anal or vaginal sex
You cannot contract any of these HSVs from a toilet seat.
Parasitic STIs
Parasitic STIs include trichomoniasis and pubic lice (crabs).
You can contract trichomoniasis through vaginal sex, regardless if your partner has a vagina or penis. Pubic lice thrive in coarse body hair and can be contracted during anal or vaginal sex. In some cases, pubic lice get transmitted through contact with contaminated fabrics like towels or bedsheets.
Preventing STIs/STDs
The following can help you prevent STIs;
Use a barrier method whenever you engage in any sexual activity
Before having sex, have an open and honest conversation with your potential partner about your sexual history
If you are 26 or below 26, consider taking the HPV vaccine
Get tested and encourage your potential sex partner to do the same
Do not share needles and other injection equipment
If you want to get a tattoo, consider getting it from a licenced tattoo parlour
Consider taking pre-exposure prophylaxis
The chances of getting an STI from a toilet seat are quite slim, but ensure you use clean toilets and consult your healthcare provider if you think you have contracted an STI through any means.
If you feel concerned about your sexual health, visit a private sexual health clinic in London to speak to a sexual health expert and get tested. You can get an STD test at STD Check Clinic in London. Feel free to call 020 37457523 to schedule an appointment with our sexual health expert.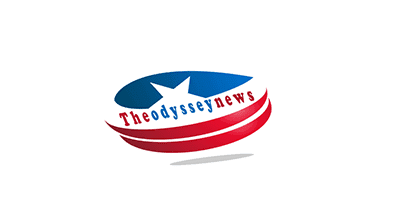 Importance of Basic Car Maintenance Services for Better Performance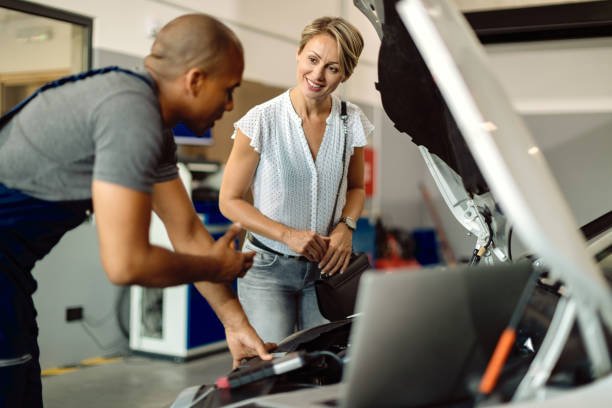 Due to obligations to one's career, family, and a host of other responsibilities, basic auto maintenance may go unattended
. Regular Car Service Swadlincote is more important than you would realize.
By following some basic maintenance suggestions, servicing your car may become easier. But that's not all. 
There are many gratifying advantages to maintaining your automobile that have nothing to do with getting from point A to point B. Your automobile will survive longer if you keep it serviced
. It can even help you get a better resale price if you decide to sell.
Checking the pressure in your tyres and cleaning your automobile may both increase the worth of your car
. It 
really
 is that easy! 
These straightforward automobile maintenance suggestions will help you have a better car ownership experience, from increased fuel economy to maintaining resale value
.
Don't forget to have your car serviced as scheduled.
Consult your vehicle's owner's manual to learn more about the recommended auto maintenance schedule. The majority of the time, basic auto maintenance is inspecting or replacing components like spark plugs, wiring, fluids, and serpentine belts
. It might be preferable to schedule maintenance appointments with your dealer. There are at least three reasonable reasons for this:
Genuine components and skilled customer support are the primary factors. 
To maintain your automobile functioning 
smoothly
, your local dealer will have the necessary components and knowledge
.
Dealers 
frequently
 apply a label to your car reminding you when your next maintenance appointment is, along with the date
. 
However
, some places may go one step further and send you emails to confirm your appointment. 
By doing this, you'll be able to choose a time that works for you and be more likely to remember the day and time of your appointment
.
The second justification relates to the past. You can receive the vehicle's whole service history if you take it to the same Toyota dealer for service. 
When evaluating your car for 
purchase
, potential purchasers can view this as an extra benefit
.
The third relates to the cost. A well-kept vehicle with current records sells for more money. If you want to sell, you can receive a 
substantially
 higher reward.
Consult your owner's manual.
Your owner's handbook will outline the recommended servicing intervals for you. It also includes a tonne of other useful information.
You can find advice on using the right oil and gas, how to identify faults, and how to use the infotainment system in your owner's handbook
. 
It will aid in your beginning process and provide a solid foundation of information on the characteristics and needs of your particular car
. 
Reading your car's owner's handbook is the best approach to understanding its requirements because every vehicle is unique
.
Why Oil Changes Are Important?
Maintaining the performance of your car is as easy as getting an oil change. 
You risk significant harm if your engine's moving parts aren't 
effectively
 lubricated by clean oil
. 
In fact, neglecting to change the oil might render your warranty null and useless and 
potentially
 result in engine failure
. You would have to spend a lot of money to rectify the issue if it happened.
The type of oil you use will determine when you need to replace the oil in your automobile. 
Your car 
typically
needs to have its conventional engine oil changed every 3,000 miles or every three months
. 
Every six to twelve months, or every 5,000 to 10,000 miles, synthetic oil has to be usually changed in vehicles that 
utilize
 it
. 
Consult your owner's manual or get in contact with your dealer if you are unsure about the recommended type of oil for your specific car
.
Check Your Tyre Pressure
For both general maintenance and safety reasons, it's crucial to check your tyres' pressure
. 
If your vehicle lacks a TPMS or tyre pressure sensor, spend a few dollars on a tyre gauge and check your tyres 
frequently
. Keeping tyres inflated 
properly
 may save tyre wear and increase fuel economy. 
You can determine if your car is 
properly
 aligned by maintaining proper tyre pressure
. Pay attention to the spare tyre.
Are a car service and an MOT the same thing?
Simply
defined, an MOT determines if your automobile conforms with DVSA 
minimum
 safety requirements and is safe to drive
. Your car is still safe to drive even if it might not be operating at its best after passing an MOT Swadlincote
The aim of the service is to get your car in the best condition possible to lengthen its lifespan.
Services are not required, but driving without one might lead to breakdowns or damage to critical components
.
Spend a few seconds each day inspecting your automobile. There are a few justifications for this, but the health of the vehicle is the primary one. 
Regularly
 inspecting your automobile alerts you to external issues that 
require
 attention, such as low tyre pressure, windscreen cracks, and chipped paint
.