Can Caffeine lower Prostate Cancer risk?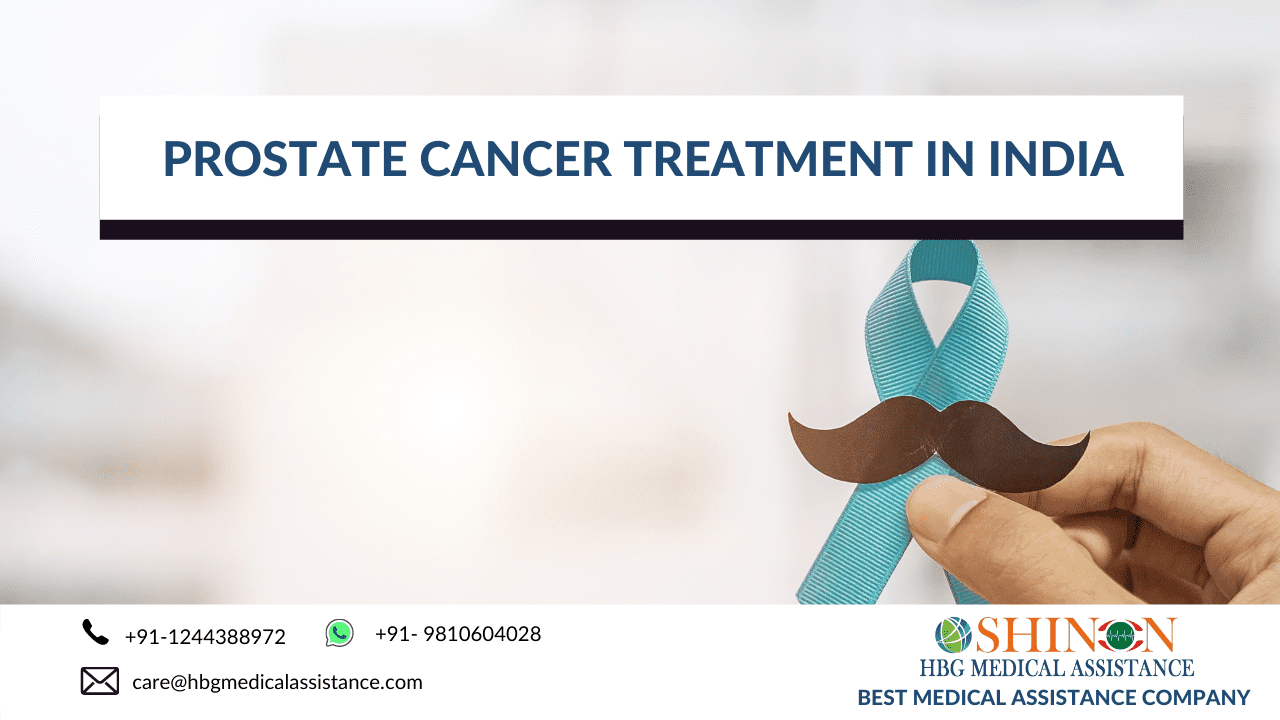 The prostate is a gland under the bladder responsible for producing semen in men. Prostate cancer is the development of tumor cells in the prostate gland. Prostate cancer, after lung cancer, is the second most common cancer in men. In their lifetime, about 1 in 8 men will be diagnosed with prostate cancer. The top geographical areas include Australia, Western Africa, New Zealand, the Caribbean, South and Middle Africa, Europe, and North America. 
If you are suffering from prostate cancer or someone who you may know then Max Hospital in Delhi provides the best prostate cancer treatment in India. They have a team of the best doctors and surgeons. 
The risk of prostate cancer increases with the age. The age risk factor includes 65 years and above. It is rare in men to develop prostate cancer at the age of 40 however, due to poor lifestyle and eating habits, even youngsters (men) are at the risk of developing prostate cancer. 
Can Caffeine lower Prostate Cancer risk?
Coffee is popular around the world! I am a big caffeine addict! Can't start the day without sipping a cup of coffee just like how I am writing the article with each sip of coffee. It gives me immense pleasure to say that a cup of coffee doesn't just boost your day and mood but can also provide other health benefits. Studies say that it can lower the risk of prostate cancer.  
Yes, you heard me right at the beginning. Drinking four to five cups of coffee every day can lower your risk of high-grade and fatal prostate cancer. According to a 2014 review of clinical studies, every three cups of caffeine you drink can reduce your risk of fatal and high-grade prostate cancer by about 11%. This means the effect of prostate cancer goes up and down with the amount of coffee intake on an everyday basis. The lower risk of prostate cancer in men is both evident who drink either regular or decaffeinated coffee. 
This is great news for people who have prostate cancer as well. Studies have found that 4 or more cups of coffee a day may delay the progression of the disease. It could also help to prevent relapse of prostate cancer. 
Prostate cancer treatment cost in India starts from $5000 for open surgery, $6000 for Laparoscopic Surgery, $7500 for robotic surgery and $6600 for Cyberknife Radiosurgery. 
How does caffeine help?
There is no evidence or surety of how this drink seems to lower the risk of prostate cancer. Coffee has active ingredients such as antioxidants like flavonoids and polyphenols that may help prevent damage to your cells and ease inflammation. They also reduce inflammation and regulate insulin abilities. Coffee also helps lower the risk of Parkinson's disease, type 2 diabetes, liver cancer, and gallstone disease. 
The chemicals in the coffee namely cafestol and kahweol are well known for cancer-fighting abilities. Studies believe that these chemicals are trapped when the coffee is prepared through a paper filter method. While boiled coffee may allow these cancer-fighting chemicals to stay in your brewed coffee. 
However, a high intake of caffeine may cause major health issues such as seizures or irregular heartbeat. Hence, it's vital to limit the intake of coffee to four cups of brewed coffee a day. The risk of prostate cancer in relationship to coffee also depends on the preparation of coffee. It is observed that men who drink boiled coffee seem to have a lower risk of prostate cancer than men who drink coffee prepared in a different way or no way at all. 
Dr. Mahesh Desai is considered the best prostate cancer doctor in India. 
Last Words:
There is no evident prevention of prostate cancer but studies suggest caffeine and other dietary items can help lower the prostate cancer risk in men. The findings of coffee benefits are promising but need more proof. The relationship between coffee and prostate cancer is evident but it is still unsure if coffee can help prevent prostate cancer. Additionally, there are downsides to drinking too much caffeine such as headache, irregular heartbeat, insomnia, and irritability. 
Rajiv Gandhi Cancer Institute is yet another hospital proving prostate cancer treatment in India. They are well-equipped with a skilled team of doctors. 
warning ….?…. Date May/08/2021…?complete your profile…..otherwise, odysseynews did not accept your article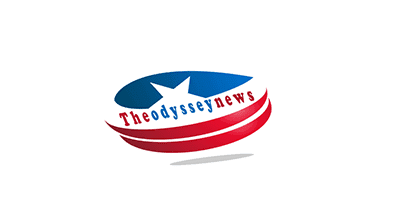 Memory Care vs. Long-Term Care. How Can You Pay for It?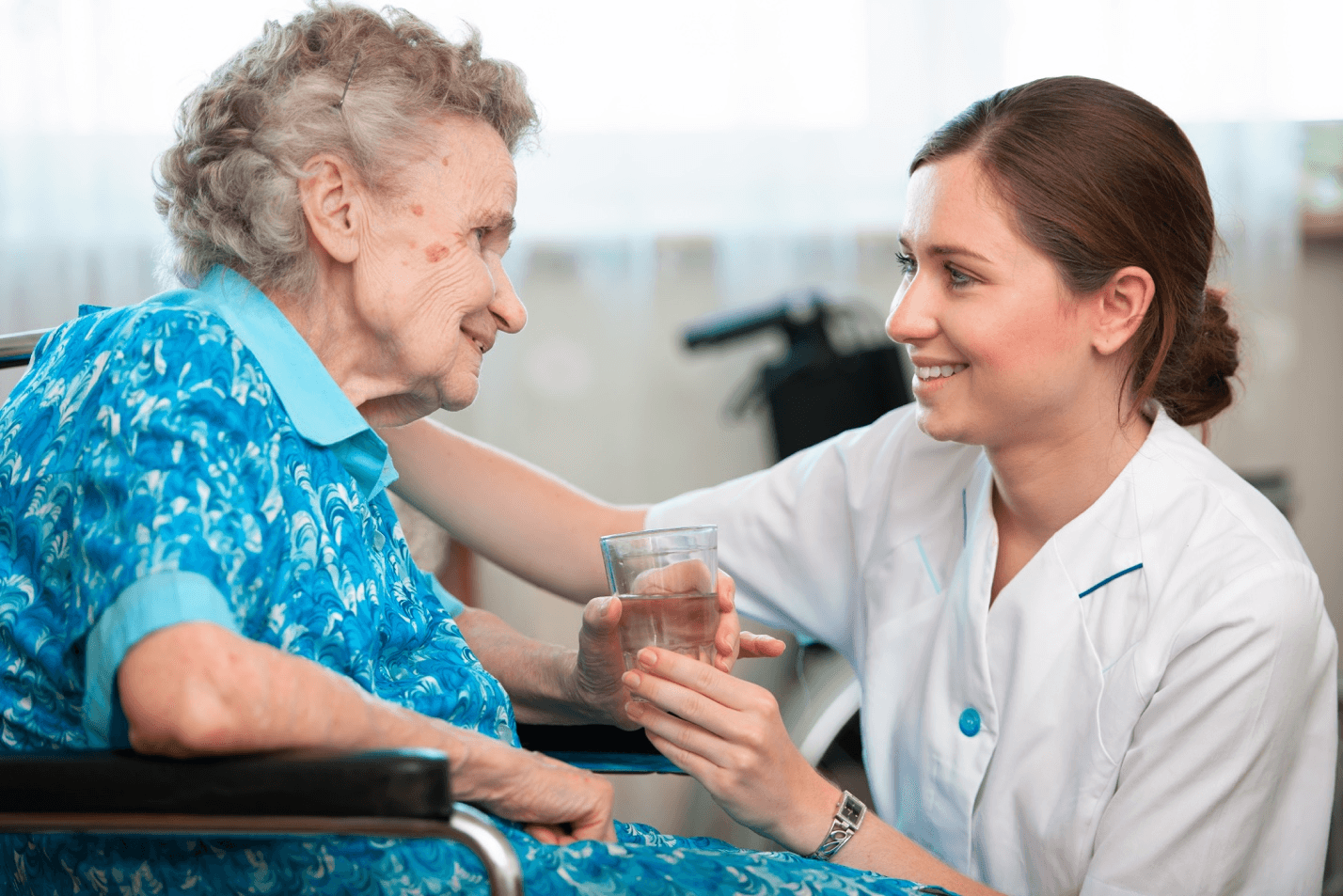 By MRE Finance LLC
Is memory care the same as long-term care? This is a common question that many ask when deciding the best care for a loved one with Alzheimer's, other types of dementia or serious medical conditions requiring specialized care. When faced with this situation, understanding the diagnosis, type of care needed, cost and the type of facility is important. Before making any decisions, determining the amount of attention and care needed is the first step. Working with your loved one's doctor to understand their needs; such as cognitive functions, mobility and medications is integral to formulating a plan for care. This information will help determine the best type of facility to ensure the appropriate level of care.
What is the Difference Between Long-Term Care and Memory Care?
Long-Term Care
People often need long-term care when they've suffered a serious health issue, such as a stroke, or have an ongoing health condition or disability. Whether care is at a trusted facility or at home, long-term care involves a suite of services tailored to meet the patient's health and personal needs. Some seniors require assistance with activities of daily living such grocery shopping, housekeeping, transportation, bathing or eating.  Depending on the patient's health, long-term care is designed to provide these to maintain mental and physical health. The point of long-term care is to allow the resident to live as independently as possible while under medical care.
Often, sudden events, such as heart attacks or strokes require long-term care.  With most long-term care facilities, you can expect transportation, bathing and assistance with activities of daily living which are often difficult or impossible for the patient. The assistance needed for daily living activities can be provided in the home as well. Many patients receiving long-term care can complete cognitive function tasks enabling them to live more independently. Therefore, concerns of patients wandering off, as may occur in a memory care facility, are minimal.
If your loved one has a life insurance policy, review the policy to determine if it contains a long-term care rider or if they own a separate long-term care policy. The cost of long-term care is expensive and life insurance policy riders or policies can help subsidize the costs.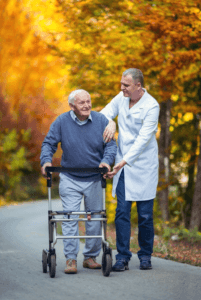 According to the National Institute of Health (NIH), "How people pay for long-term care—whether delivered at home or in a hospital, assisted living facility, or nursing home—depends on their financial situation and the kinds of services they use. Often, they rely on a variety of payment sources, including personal funds, government programs, and private financing options." There are several ways to pay for long-term or memory care.
Another option is selling your loved one's life insurance policy for a lump sum cash payout. The sale of a life insurance policy is called a "Life Settlement" and can provide the necessary finances needed to pay for cost of care.
Medicare and Medicaid
According to medicare.gov, "Medicare doesn't cover long-term care if that's the only care you need. You pay 100% for non-covered services, including most long-term care. Long-term care is a range of services and support for your personal care needs. Most long-term care isn't medical care. Instead, most long-term care is help with basic personal tasks of everyday life like bathing, dressing, and using the bathroom, sometimes called "activities of daily living."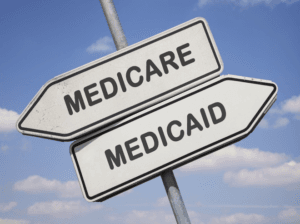 Medicaid is a joint federal and state program that is federally subsidized insurance that helps with medical costs for those eligible based on income and personal resources. In most states, seniors aged 65 and older can qualify for regular Medicaid assistance if their monthly income is below $2,349 per month Most health care costs are covered if you qualify for both Medicare and Medicaid. Some nursing homes will accept Medicaid payments. Even if you pay out-of-pocket or with long-term care insurance, you may eventually "spend down" your assets while you're at the nursing home, so it's good to know if the nursing home you chose will accept Medicaid.
To get more information on Medicaid eligibility in your state, call your state Medicaid office.
Medicaid Waiver Programs
Memorycare.com states "Many states offer assisted living waivers, which amend the terms of regular Medicaid coverage to allow seniors to receive long-term care in assisted living or memory care facilities instead of nursing homes. This type of waiver helps states reduce their Medicaid costs by providing seniors with less expensive long-term care options. Waiver programs also allow seniors to live in facilities that are better suited to their needs. Unlike regular Medicaid, waiver programs are typically not entitlement programs. That means that instead of qualified individuals automatically receiving approval for benefits, they're required to apply for assistance. If a program is at capacity, they may be placed on a waiting list until a spot is available."
Medicare Part A:
Covers inpatient hospital care, skilled nursing facility care, nursing home care, hospice care and home health care. Short stays in a nursing home for hospital-related medical conditions will usually be covered.
Program of All-Inclusive Care for the Elderly (PACE)
The NIH (National Institute of Health) reports that "Some States have PACE, Program of All-Inclusive Care for the Elderly, a Medicare program that provides care and services to people who otherwise would need care in a nursing home. PACE covers medical, social service, and long-term care costs for frail people. It may pay for some or all the long-term care needs of a person with Alzheimer's disease. PACE permits most people who qualify to continue living at home instead of moving to a long-term care facility. You will need to find out if the person who needs care qualifies for PACE. There may be a monthly charge. PACE is available only in certain States and locations within those States".
Department of Veterans Affairs
"The U.S. Department of Veterans Affairs (VA) may provide long-term care or at-home care for some veterans. If your family member or relative is eligible for veterans' benefits, check with the VA or get in touch with the VA medical center nearest you. There could be a waiting list for VA nursing homes." (Veterans Health Administration).
Memory Care
The topic of memory care is typically an emotional subject for families.  If the time comes that your loved one requires assistance from a memory care facility, knowing the different ways to avoid out of pocket expenses is important. Due to memory care's additional costs, most people must utilize savings to help subsidized the costs.
The demand for memory care facilities is increasing each year, making it more difficult to reserve a spot. Unlike basic long-term care facilities, memory care facilities provide specialized care and are specifically trained for residents with the unique issues of dementia or Alzheimer's.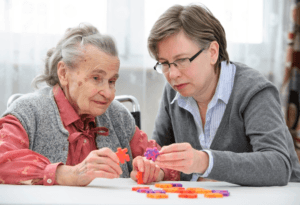 Facilities specializing in memory care provide extra security such as guarding exit doors to prevent residents wandering off premises.  Activities such as brain games, art classes, and music programs are designed to improve cognitive function and engage residents at different stages of the disease. Residents are assisted with tasks such as; taking medications, eating, bathing and are provided with cognitive therapy. The environment in these communities is designed to be safe and secure allowing the staff to track the resident's movements.  Before deciding whether your loved one needs memory care or not, document notable changes in their behavior. Work with your loved one's physician to ensure you receive a clinical diagnosis before deciding if they need long-term or memory care.
Differences in cost
The cost of long-term care can vary depending on which state you live in.  Overall, the higher the level of care and supervision needed, the more expensive it will be. Most individuals have to pay out of pocket for memory care.  Long-term care insurance policies or riders may cover a portion of a person's long-term care expenses as they age. Standard Medicare and Medicaid do not cover the cost of long-term care or memory care facilities; however, most states have waiver programs that offer additional support.
Options to Cover Expenses
Life settlements are a common way for seniors to pay for memory care and long-term care.
Surprisingly, not many people know that their life insurance policy is one of the most valuable assets they own and could be sold for a lump sum cash payout that can be used to cover memory care or long-term care expenses. By selling a life insurance policy, known as a life settlement, your loved one can receive the care needed while eliminating expensive policy premiums.
Find out if your loved one's life insurance policy is eligible to be sold with MRE Finance. They offer a FREE Life Settlement Calculator online to estimate the value of the life insurance policy in minutes, or you can call a specialist at 1-800-521-0770. MRE Finance can help you receive a significant payout for those that want to ensure their loved ones are safe, comfortable, and secure.
Conclusion
Deciding whether it's time to move your loved one into memory care or long-term care facility is the beginning of the process. Understanding their needs can ensure they receive the best care for their needs.  Scheduling tours, meeting staff, and asking questions of the nurses, doctors, and staff will help you determine if the facility is the right one for your family. They may provide suggestions to help your loved ones adjust to their new surroundings.
After deciding which facility is best, find out what level of care is covered in your state. Review your loved ones' life insurance policy as they may have long-term care coverage and consider how selling a life insurance policy can cover costs for care… Contact MRE Finance today to determine if your policy qualifies and receive a free estimate of the value of your policy. The cash you receive can be used to pay for memory care, long-term care or whatever you choose.
About MRE Finance LLC
MRE Finance brings over 25 years of experience in the life and viatical settlement industry.  Our mission is to educate and provide information to help seniors and those chronically ill live life with dignity and greater financial stability by assisting them in selling their life insurance policy. MRE Finance believes in being transparent with its clients and, above all respecting their privacy.
Website: mrefinance.com
Ph#: 1-800-521-0770
Hello! My name is Mr. Abbax khan. I am a content writer & full-time professional Web Designer and Developer specially WORDPRESS with vast experience. I started my graduation in 2016 and graduated in 2020. I'm a professional article and blog writer, has written dozens of content on different topics and worked with professionals all over the globe.