Bury Your Funding Woes By Finding Different Funding Options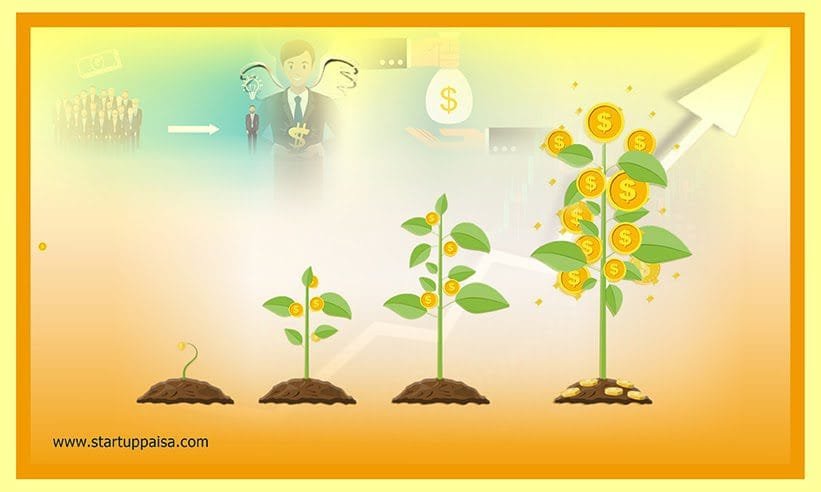 Surviving in the competitive business world is very challenging for thriving businesses. You will be surprised to know that out of 100, half of the new startup businesses fail to survive in the cut-throat business competition due to lack of funding options.
And the main reason behind this early fallout is insufficient seed capital. There might be other reasons too, but this one is the most crucial factor at the top. 
Of course, to grow a business you need ample funds. 
And if it is not, then sorry to say, no matter what great idea you have, it becomes worthless when the requirement of funding is not sufficient. 
It is obvious that in business, money plays a pivotal role. 
The long hardcore journey to reach the stage of profit-emitting business needs a fuel called seed capital. 
This is the reason why most startup entrepreneurs are worried to know how they can kick start their startup business with ample financial resources? 
The need for funding solely depends upon the structure of different startup businesses and types. 
But if you are already going through a painstaking funding task, then below are some of the top funding options that you can refer to. 
Self Funding Or Bootstrapping
It is one of the best funding options to refer to in raising seed capital for most startup businesses. 
This financial option can fuel up your financial needs in beginning your startup venture. 
The initial phase is indeed very difficult for most startup entrepreneurs in erecting a base of your newly ventured business. 
However, you can help yourself out if you prefer the formula of self-funding. 
In other words, you can make the best use of your savings account in extracting the monetary need to invest in your business growth. 
Or there is another way out, which is taking help from your dear ones including close friends and family. 
They together can contribute to uplifting your new business and make it float. This funding strategy will prove beneficial for you as it would cost you minor formalities and costs.
Crowdfunding
This comes as the newer funding option that brings hope for new businesses regarding raising the seed capital. Crowdfunding has gained much importance in the current scenario of fundraising methods. 
It appears similar to asking for a loan or investment request from multiple people at the same time. 
How Does It Work
A startup owner has to mention the details of his business on any platform of crowdfunding. 
The details must include the actual motives, profit planning, and total funding requirement for his business with reasons. 
After that, if your business idea is capable of convincing the consumers, then they will surely make a move in providing money to you. Before that, they will deep scan your business perspective. 
And if it is convincing enough, then those who are ready to pour money for your business make a promise to give a donation and purchase the product at an early stage. 
When any business appears faithful, then the money is contributed by interested people. 
An amazing fact about crowdfunding is it helps in product marketing along with financing. 
Angel Investors
These investors truly justify appearing as angels to invest in startup businesses with abundant finance. 
They can either be individual or group. However, they don't just jump to pour money on any new business. 
Before taking stance on investment, these investors first go through a thorough scanning of the startup's potential. 
To help them in this regard, there are platforms like Startup Paisa. 
If they seem convinced with the worth of a startup, then they initiate putting their money on it. 
But do you know besides helping the startups with financial needs, angel investors also guide them? 
Some of the big companies like Google and Alibaba have got monetary help from them. However, nothing comes without expectation in return. 
Angel investors in return for providing financial assistance also expect a higher return from the potential startup businesses. Only then they are ready to take up investment risk. 
Venture Capitalists
Here comes another top funding option for most startup businesses. Venture Capitalists called VCs also take much initiative in providing monetary help to the newly ventured businesses. 
But like angel investors, they also first check the potential of a startup, and if they find it worth to be invested in, then they make their move. 
Most of the time, venture capitalists prefer those startup businesses where they can expect the equity in return for investment. 
They take an exit at the time of initial public offering or accession. Other than providing funding support to startups, venture capitalists also help them with proper guidance and expertise. 
They also evaluate the business from scalability and sustainability aspects. 
Other Options To Refer
Apart from the above-mentioned funding options, a startup entrepreneur can also take help from business incubators, winning the contest, or from bank loans. 
It is much easier to find incubators in any big city. Every year, many startup businesses get helped by these programs. 
warning ….?…. Date May/08/2021…?complete your profile…..otherwise, odysseynews did not accept your article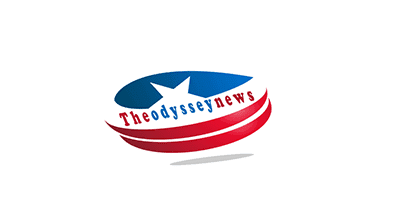 Top Five Fat Free Desserts That You Should Try In Uk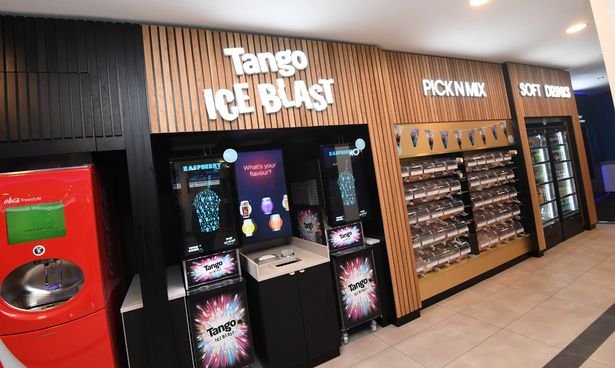 When it comes to dessert, a few things always come to mind. These include chocolate cake or brownies, but some many other flavors and textures can be enjoyed in this genre. For example, a fat-free dessert can easily be made with either fruit or nuts as its main ingredients. However, what does this mean for you? In the case of desserts, they are not as filling as they might be based on their calorie count. Furthermore, they might also be healthier because they do not contain processed sugar or other unhealthy additives. If you want to try some recipes, blog about them so others can enjoy them too!
You can Google the nearby shops to have a drink or meal of your choice. For example, search for tango ice blast shop near me.
What are the benefits of being fat-free?
Being fat-free has many benefits, including losing weight and becoming healthier. When it comes to adding some health and fitness features to your life, there are plenty of delicious and healthy dessert options that you should try.
Here are five of the best fat-free desserts that you should try in the UK:
1. Bananas with Caramel Sauce:
You can use many types of bananas for this recipe, but pia colada-style bananas are the most popular. The recipe calls for two bananas, but you can use one or two if you have them.
The following are five recipes that are made with bananas with caramel sauce as the main dish:
Banana Piña Colada Pie: This pie is a classic favorite made with two bananas and a pot of sugar syrup.
Banana Cream Pie: This dessert is perfect for those who love cream puffs, and it's also rich and creamy without any added sugar. It's best made in an oven preheated to 375 degrees Fahrenheit.
2. Strawberry-Lime Smoothie:
Are you looking for a healthy dessert that is both tasty and filling? If so, look no further than the strawberry-lime smoothie! If you're looking for something to take to a party or to keep on hand in case of an emergency, this is a great option. In addition, this smoothie is also low in calories and easy to make. All you need are some fresh strawberries, lime juice, and ice cream.
3. Angel Food Cake:
Angel Food Cake is a classic dessert that is loved by many. The cake comes from sugar, eggs, butter, and vanilla extract.
In addition to Angel Food Cake, there are many other methods of making it, but some of the most popular methods are as follows:
Preheat the oven to 350 degrees Fahrenheit. A round cake pan with an 8-inch diameter should be greased and floured. Whisk together the sugar, eggs, butter, and vanilla extract in a medium bowl until light and fluffy. Place this mixture in the prepared pan and bake for 30 minutes, or until a toothpick inserted into the center comes out clean. Allow cooling for 10 minutes before serving.
Cappuccino Angel Food Cake: Start by mixing 2 cups of coffee in a small bowl.
4. Pineapples:
When it comes to dietary choices, many people believe that eating less fat is the best way to go. However, this isn't always the case. Sometimes, diets that are low in fat can lead to weight gain. Some studies have shown that eating too much saturated fat can increase your risk for heart disease and other chronic conditions.
Cherry pie: Cherry pie is a delicious dessert that is low in fat and calories. You can make it with various ingredients, such as cherries, cream cheese, and cinnamon sugar.
Fruitcake: Fruitcake is another great choice if you're looking for a healthy dessert option that doesn't involve any calories or fat.
5. Frozen Yogurt:
Do you like yogurt? Try frozen yogurt if this sounds appealing to you. Frozen yogurt is a kind of yogurt that is made from milk that has been frozen. In addition to being a dessert, it can also be a snack. There are many different flavors and types of frozen yogurt available. Some popular flavors include strawberry, banana, peach, chocolate, and vanilla.
One great way to enjoy frozen yogurt is to make it yourself. This can be done by using an ice cream maker or following simple steps. Making yogurt begins with choosing the type. It is important to choose a variety you feel comfortable with, as there are many varieties available.