Blue World City Islamabad Awami Block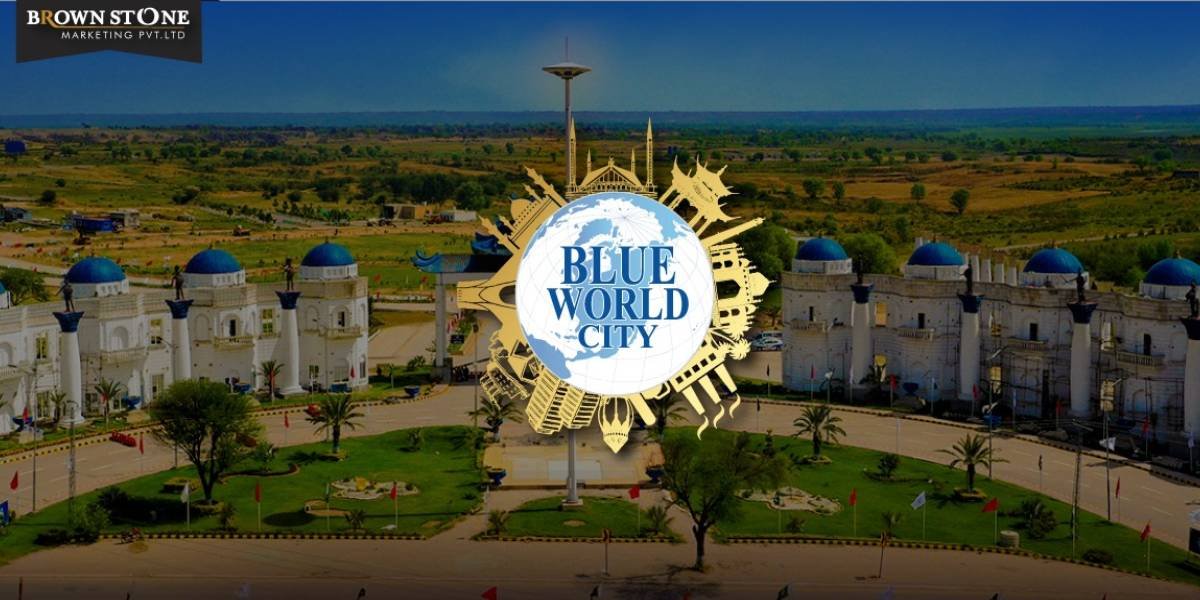 Have you ever compared the facilities and amenities of Blue world city's Block? Why do they specify each Block by its appellation? Without any consultation fee or wastage of time, this blog provides detail and related information. Before talking about Awami and General Block, you need to know the venture of this vast project and its great branches.
BWC is the name of excellence and an array of opportunities; it is an organization exemplification of the Pak- China's amicable as it is the first housing society launched in Pakistan in solidarity with Chinese investment. It is pretty the most reasonable residential project nearby and has become very famous among investors for those trying to put resources into a significant investment return housing project.
The venture is divided into multiple blocks and sectors. But here, we will only discuss the Awami and Residential block. A whole kingdom of modern lifestyle awaits you at Blue world City Islamabad. 
Awami Block VS General blocks overview
Awami Block
 General Block
·        The Blue world Awami complex is established for people seeking luxury at an affordable price.

·        Apartments and villas are available in this complex at an affordable price.

·        In the first phase, they offered 3 Marla plots, but now the developers and owners have launched 4.5 Marla plots in BWC with an affordable payment plan.

·        BWC Awami residential complex units are well equipped with society's signature amenities.

·        The housing units are green, innovative, and sustainable.

·        The blue world General block is the first ever block ready to move you in luxury yet a modern life.

·        BWC General Block provides luxury at a low cost to its residents.

·        The place is equipped with the necessary amenities and facilities.

·        The prices for plots for sale are meager.

·        They offer different sizes of residential and commercial plots in the range of 5 Marla to 2 Kanal.
Blue World City:
BWC is a tourist attraction society owned and developed by BGC – IGC consortium. This architectural marvel is located on the CPEC route near Chakri Interchange, which is adjacent and runs along the Rawalpindi Ring Road.
There are many attractions at BWC, including the tallest horse mascot in the world, a water theme park, and a replica of Istanbul's blue mosque. If we talk about amenities, blue world city is filled with essential facilities. The phase of blue world city possession will be initiated rapidly.
Several blocks of BWC, except Awami and General block
Overseas Block
Waterfront Block
Orbital Apartments
Farmhouses
Overseas Executive Block
The Master Plan of Blue World City
Different types of residential plots are offered in the BWC area; however, the classification and the sizes of plots vary from the sector of plots. The organization purchased 5,000 Kanal of land to subdivide it into plots and blocks.
Owners and developers of this venture:
The BGC-IGC consortium is a business conglomerate with a strong international presence in the region of gulf and North America. It is one of the rapidly growing and most diversified conglomerates in Pakistan.
The company revolutionizes the business culture by setting reliability, commitment, professionalism, and service delivery to a wide range of industries, including property sector, construction, marketing and education.
It is the flagship project that helps to promote and boost the tourism industry; it aims to establish world-class tourist destinations, including Burj Al Arab, the Blue replica Mosque, Rumi Square, the water theme park and the world's largest Horse Mascot.
To enhance the nation's economy through collaborations, entrepreneurship, and employment opportunities driven by the BGC – IGC consortium. Our organization thrives on individual talents, delivering beyond personal expectations within a culture that focuses substantially on successful growth.
The ideal location of Awami and General block:
Location is always the foremost step for the investor; while investing in real estate, it is a common practice for experienced investors to seek an investment that will provide a high return on investment. The blue world city Awami block map is considerably more accessible to reach the exact location in this endeavor.
The Awami and General blocks are located in the Blue World City Islamabad. The blue venture is situated on the CPEC route near the Chakri interchange and can easily access from Lahore-Islamabad Motorway M-2. Besides these luxurious lifestyles, it is away from the city hustle. It is conveniently located near the Islamabad International Airport.
Payment plan of Awami Complex 
BWC offers accessible payment plans for Awami residential complex Islamabad; this Block only shows the 4.5 Marla plot for sale in easy installments. Awami residential complex provides a convenient payment plan that can easily be made in 40 monthly installments. The best and most cost-effective option for all investors.
Blue World City Awami block payment plan
| | | | | | |
| --- | --- | --- | --- | --- | --- |
| Plot size | Total price | Down payment | Confirmation | 40 Monthly Installments | 8 Half Yearly Installments |
| 4.5 Marla | 1,080,000 | 87,500 | 48,750 | 9,750 | 56,094 |
Payment plan of General Block:
If we compare the payment plan of the Awami block with the General Block, it is quite a definite difference between them. These blocks have multiple sizes of plots; only the Awami block offers the 4.5 Marla plot for sale in Blue World City. Whereas the blue world city General Block proposes several measures of schemes. All the plots design are elegant and modern. The Block offers a cost-effective and comfortable living standard complemented by top-quality amenities.
Blue World City General block payment plan
| | | | | |
| --- | --- | --- | --- | --- |
| Plot size | Final Discount rate after possession | Down payment | 40 Monthly Installments | 8 Half Yearly Installments |
| 5 Marla (Res) | 1,290,000 | 99,000 | 12,900 | 84,375 |
| 8 Marla (Res) | 1,726,000 | 126,500 | 17,265 | 113,675 |
| 10 Marla (Res) | 2,152,000 | 152,000 | 21,520 | 142,400 |
| 1 Kanal (Res) | 3,630,000 | 280,000 | 36,300 | 237,250 |
| 2 Kanal (Res) | 7,140,000 | 540,000 | 71,400 | 468,000 |
| 5 Marla (Com) | 7,500,000 | 600,000 | 75,000 | 487,500 |
Which one is more affordable, Block?
Awami block VS General block
Blue world city General block is vast and has spacious land. That's why this block is divided into several sectors, and each one has different sizes of plots. The question is where to invest. These blocks have their charm and facilities. The suggestion is for investment purposes; the excellent option is to invest in Awami block because it is an entirely reasonable and affordable down payment and an accessible installment package that anyone can support efficiently.
Whereas, 5 Marla is also a good option for investors or home buyers who wish to make their home place in this scenic environment. It is quite a cost-effective option for the individual with a monthly salary who can easily pay the installment within a 4-year payment plan.
Top Tier Luxuries and Amenities:
| | |
| --- | --- |
| Awami Block | General Block |
| Easy Payment plan | Flexible Installments |
| Stunning surroundings | Cost – effective |
| Parks | High return on investment |
| Mosque | Economical living space |
| Hospital and medical facilities | Spacious roads |
| Educational Institutions | Surveillance 24/7 |
| Wide carpeted roads | Safe and secure environment |
| Basic necessities 24/7 | High standard facilities |
| Security measures 24/7 | Grand Mosque |
| Peaceful environment | Educational Foundations |
Both these blocks have the same facilities and luxurious amenities, even though the Awami residential complex offers a cost-effective plot with the same luxurious facilities. Both blocks are located in the prime location of Islamabad, which contributes to its tranquility. Blue World City General block map location is provided to check the possession and balloting results.
Blue World City Awami residential and General Block File Verification process:
The Verification process of both the plots is pretty the same because it's part of the grand lavish venture BWC. Documents verification is a critical part of any housing project. It is imperative that investors carefully examine all plot information.
The following methods can verify the price and registration of Blue World City Awami or General Block files.
You can directly contact BWC head office for the booking and file verification.
BWC's online verification offer can be availed by visiting its official website.
For the file verification and booking process, you directly contact the BWC organization.
Their contact number can be obtained from their official website.
You have direct access to contact us, and we will surely help you verify your file registration through our contact number: 0331-1111049
The following steps should be followed to register your file. 
To verify the Blue World City plot file online, open the BWC official website (Home page) and go ahead.
Click the online services tab on the top right of the BWC home page.
After this process, move the cursor to the tab online services, which will resent the online verification/registration certificate.
After clicking on this tab, the respective window will open and commands you to enter Form No. And Security code. 
If you entered the wrong information, then "NO Result" will be shown to the person searching for file verification information.
After all this process, you will verify your file through a convenient online process. The simple way to get the online verification certificate is to add your phone no and security guard number; it's the same process as you have done on Blue World City Islamabad's online verification system.
Which one should we choose, Awami Complex or General Block?
It is pretty complex and challenging to decide which Block is more accessible for investment purposes. In contrast, both alliances have their classic features and facilities. Whereas if we compare the allocated plot sizes, the 4.5 Marla is more accessible for home buyers. Its down payment is easy to pay with a flexible monthly installment plan.
Furthermore, General block blue world city also has its beautiful features but the a significant difference in plot total price as compared to the 5 Marla plot with the 4.5 Marla plot of Awami block. The contrast of .5 is considerable in plot size, but the plot price is higher than the Awami block plot price. Blue world city general block balloting results indicate the prosperity phase of this scheme. Because of the balloting phase of the blue world city general block, new rates will be updated.
So, this difference in the total price of the plot creates a considerable variance; for investment purposes, the General block is the best option to choose and get a high return on investment in the future. Whereas for the home buyer, the Awami complex is the best array to make your home place this luxurious place. The venture is filled with magnificent facilities, a prime location, low-cost living apartments, and an approved society without fear of scams; invest today until it's too late.
| | |
| --- | --- |
| Awami Complex | General Block |
| Cost – effective sizes of plots | Highly affordable payment plan |
| Gated Community | Surveillance 24/7 |
| Ideal location | Excessive-modern facilities |
| Provision of latest amenities | High ROI |
| Flexible payments plan | Scenic views |
| CCTV camera 24/7 | Eco friendly- environment |
| Water filtration | Lush green parks |
| Nearby health care and educational institutes | Convenient installments plan |
Conclusion:
Blue World City's the most leading society that aims to make this city Pakistan's first purpose-built tourist destination. The project is rapidly growing in pace like wildfire. Its blocks and sectors present its development tenure. In comparison, the blog aims to represent the complete comparison between these Awami residential complexes and General blocks. Comprehensive facts n figure is delivered. Now it seems a complete guideline to indicate which league is best for you. Providing facilities and flexible payment plans is relatively easy to make an asset at this lifetime best opportunity. The mind-blowing luxurious living standard will change your lifestyle, especially for those who aspire to live a convenient yet cost-effective existence.
Brownstone is the pioneer of sales & marketing in the real estate sector of Pakistan.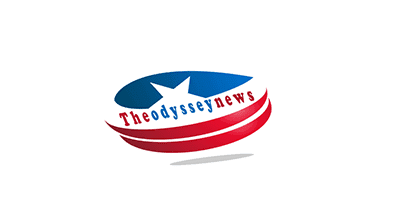 Why Should You Think Twice Before Buying A Keyboard From The Market?

As time is approaching, modern technology is marching ahead with various technological advances. Undoubtedly this is benefiting mankind and making work life much less stressful. Without computers, nothing is possible these days as they can make work easier and can do all kinds of work with all accuracy. If you have bought a computer that you have been dreaming of then the next thing is to buy the necessary computer components. This will help you use the computer with ease and comfort, saving much of your precious time. Among all the components, a keyboard is very necessary for a computer as without this you cannot work easily.
One of the crucial benefits a keyboard provides is improving the trying experience. The market is full of keyboard options which can make your typing experience smooth and less annoying. For that, you have to look for the best keyboard type in the market that can give you services for a long time. Remember that, you will not purchase a keyboard all the time hence you have to be careful in choosing the type based on your preference. If you choose a keyboard that goes well with your computer or gaming set up then it will be icing on the cake for you. Apart from these, you have to look at the other computer components that you have to purchase as these are also needed for the computer. If the combination of the computer and its components is nice, your setup will look modern and stylish, so just use ideas from all sources.
Well, before making the final purchase for a keyboard you should think at least twice because many factors come into play and can have a big impact. So, some key factors you have to look down upon are:
Keywords have a good number of types in the market; some of the popular choices are ergonomic keyboard, mechanical keyboard, wireless keyboard, membrane keyboard and many more. Each of the keyboards is unique and poses some excellent features that can make your typing nice. It's on you which one to go for but based on the current demand mechanical keyboards are one of the top picks as it has some unique features that other keyboards do not have.
When it comes to price ranges of keyboards there might be lots of questions in your mind. Before buying a keyboard you have to plan your budget as the prices may vary with your budget. If you are buying a keyboard to use in the longer term then look for the best quality keyboards that come with awesome design and features. These might be a bit expensive but they will be worth the money and you can use them without the need for frequent maintenance. However, there are some nice affordable keyboards from famous brands that can suit your budget and can be used for a good time. Keyboards with advanced features and facilities can be used for a long time without getting damaged for that reason the price range can go up. Having a good idea about the price ranges can make the purchase easy without facing a dilemma and saves time.
The market offers various sizes of keyboard categories with colour varieties. If you choose a keyboard that is not comfortable in size then it can be an issue in typing fast or moving it. Usually smaller keyboards remove the number pad, have no spaces or even have shorter keys between the buttons. When it comes to big-size keyboards they have more hotkeys even media keys. You have to consider the keyboard size for a better experience else handling the keyboard can be uncomfortable.
Keyboards are in great demand these days so to pick the best one you have to look at the qualities keyboards have and then compare to pick the perfect one according to you. For example, a mechanical keyboard is one of the best choices from a customer's point of view and this keyboard choice cannot be missed at any cost because of its qualities like they have physical switches underneath each key and commendable consistent keystrokes which makes typing as rapid as well as quick. On the other hand, a membrane keyboard is also a good choice as when typing there will be less noise, comes with a long lifespan, etc. Both are the best in the current market and customers love them but it depends on your liking which keyboard quality has impressed you.
Lots of shops sell keyboards in all price ranges where some are cheap and some are costly. But, not all keyboards come with superb features, and customised facilities, especially with a warranty. If there is no warranty on the keyboard then you will be at a huge loss and if any issue occurs the shop will not help. Before buying any design keyboard just make sure to buy a keyboard that comes with a long-time warranty and return policy. This will make your keyboard purchase worth the money and give hope if any problems happen in the future.
Therefore, it's up to you which one to purchase but if you consider these key factors you can purchase a better keyboard that can make your typing fast and glam up your computer setup. Considering all aspects, you can mark a mechanical keyboard as your top choice because the interesting qualities it has can surely make typing fun for you. It may come at a bit of a costly side but it will add value to your purchase if you are keen to buy a wonderful keyboard.
All in all, it's always wise if you have alternative options in mind. You can buy a keyboard easily from any market shop but you can get a fool with a bad design and poor quality keyboard, hence you have to be careful. Choose a keyboard that can serve you for a long time without the need for extra maintenance and fear of keypads getting damaged with the fast type.
Hello! My name is Mr. Abbax khan. I am a content writer & full-time professional Web Designer and Developer specially WORDPRESS with vast experience. I started my graduation in 2016 and graduated in 2020. I'm a professional article and blog writer, has written dozens of content on different topics and worked with professionals all over the globe.