Billionaires and Arya Stark Are Buying Bitcoin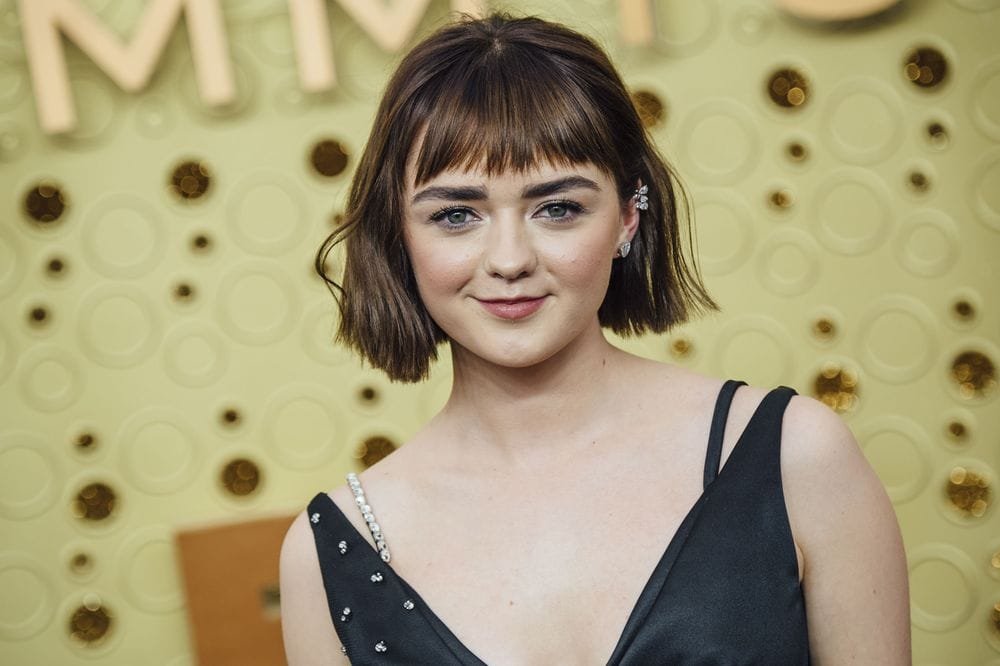 Chances are you're feeling behind.
You probably know that Bitcoin has been surging. You also probably know that it's a cryptocurrency, that it suddenly becomes everybody's favorite subject when its value spikes or sinks, and that it's been around long enough that you should probably know more about it than you do now.
This concerned the financial adviser at Elemental Wealth Advisors in San Luis Obispo, California. He wanted to learn about the cryptocurrency for his millennial clients and, of course, had been watching the asset's price spike this autumn. So he recently attended a two-day Bitcoin conference. Even that left him with more questions than answers and a sense that the culture around the currency might be a little too "bro-tastic."
Then he found Coinbase. The digital currency exchange — the largest in the U.S. and most commonly used in the U.K. — increasingly represents the mainstream route for individual investors to buy Bitcoin in many countries. The bourse is registered in the U.S. with the Financial Crimes Enforcement Network and has an E-Money License from the Financial Conduct Authority in the U.K. Other major exchanges include Kraken, Bittrex, and Binance, the world's largest spot crypto exchange by trading volume.
The case for Bitcoin as a longer-term investment
Billionaire investor Mike Novogratz has said he's seeing "tons of new buyers" amid "little supply" for Bitcoin. The founder of Galaxy Digital hasn't been shy about his views on the cryptocurrency and said last month that it could reach $65,000 (it's at about $19,000 now).
He was replying on Twitter to Maisie Williams, who plays Arya Stark in "Game of Thrones." She asked her 2.7 million followers if she should invest in digital currency. Other celebrities who have previously backed cryptocurrencies include Snoop Dogg, Ashton Kutcher, and Mike Tyson.
Elemental Wealth's Herron sees Bitcoin as part of a larger conversation, particularly with younger investors who have a time horizon of 25-30 years and a penchant for digital finance.
He wouldn't recommend anybody rush to put their emergency savings in the cryptocurrency. But he does see it as part of an overall mix that might "juice your returns a little bit" in today's low-rate environment. "You might consider it if you have the ability to maybe put 5% of your portfolio in there and just let it rise and see what happens," he said.
Theresa Morrison, founder, and partner at the Tucson-based financial advisory Beckett Collective, also sees cryptocurrency as an investment in the future. She feels that as "the native currency of the internet," it may work well as an inflation hedge if clients hold small amounts, such as around 1% of their portfolio's value.
Others worry about its volatility
On the other hand, Bitcoin "lacks some of the basic integrity of a real market," Gary Cohn, a former economic chief to Donald Trump and ex-Goldman Sachs Group Inc. honcho, said this week.
"Part of the integrity of a system is knowing who owns it and knowing who has it and knowing why it's being transferred," he said. "The Bitcoin system today has no transparency to it. So there are a lot of people that question, why would you need a system that does not have an audit trail."
The Bitcoin blockchain records every transaction in a public ledger. It does not, however, reveal the names of the people or organizations buying and selling the digital asset, only a string of random characters.
Dana Menard, the founder, and CEO of Twin Cities Wealth Strategies Inc. is bullish on the currency's performance but has regulatory concerns.
"Without the SEC's blessing, the difficult thing for Bitcoin is the lack of oversight and Wild West speculation that has caused prices to make large moves in short periods of time," he said, referring to the U.S. Securities and Exchange Commission.
What's more, Menard urges caution when consulting advice about Bitcoin online. "It's unregulated, so anyone and everyone can give advice," he said, adding that not everyone will have the individual investor's best interests in mind.
"To me it looks like fools' gold," said Mike Caligiuri, founder and chief executive of Caligiuri Financial in New Albany, Ohio. The fee-only planner worries foremost about the currency's volatility. "It's a relatively new asset class that has a relatively unproven track record."
Because of this, Caligiuri takes issue with a common refrain of Bitcoin advocates: that it serves as a helpful hedge in a portfolio because it is not correlated to the performance of stock or bond markets or commodities.
"Investors do not only want assets in their portfolio that are not correlated," he said. "They want assets in their portfolio that is both not correlated and assets that they believe with a high degree of certainty will increase over time." For Caligiuri, Bitcoin hasn't made its case strong enough yet. He does not recommend cryptocurrency for any of his clients.
Buying Bitcoin: The Basics
What Are You Actually Buying?
Not a physical coin. "It's literally just a number," according to Carsten Sorensen, an associate professor at the London School of Economics who leads a course on cryptocurrency. Depending on how much you want to spend, you can buy one Bitcoin, 10 Bitcoin, or a fraction of a Bitcoin. According to its founding protocol, only 21 million will ever be minted.
Because Bitcoin can be divided out into eight decimal places, small fractions of a whole can be purchased. So then, if you bought $100 worth of the cryptocurrency when it was trading at around $19,000, you'd get roughly 0.0053 of a Bitcoin.
I've Heard About 'Bitcoin Wallets'. Do I Need One?
Yes, you can't buy Bitcoin until you have a wallet because this is the address you will give for where the purchased currency is sent. Wallets are what they sound like — places to store currency — only in the case of Bitcoin, they're virtual. Some popular wallets include Blockchain.com, Exodus, Electrum, and Mycelium. You can access them on your phone or computer.
Hardware wallets, which are places to store your Bitcoin that are completely severed from the Internet, add an extra layer of protection from hackers. The good news is that opening many wallets is free. You pay a minimal fee to move Bitcoin into or out of a wallet.
If you've read about Bitcoin, you'll know that it has a reputation for anonymity. Wallets allow for this. You need a wallet to transfer Bitcoin, but you don't need to link your name or phone number to many wallets.
How Do I Buy Bitcoin?
As mentioned above, your most likely destination is a Bitcoin exchange (yes, you may have seen in-person Bitcoin vending machines, but these are mostly novelties).
You'll create an account and enter a payment method. At reputable exchanges, you'll be asked for information such as your bank account details or a debit or credit card. You'll then need to prove your identity with a driver's license, ID or passport. After you've been verified, you can start buying Bitcoin with your chosen payment method, transferring it to your personal wallet, and watching with greater interest as its price fluctuates.
Can I Buy Stuff With My Bitcoin?
Sure. Some vendors have started accepting it as payment. These range from small shops to a Swiss ski resort. But most people don't really use Bitcoin to buy things, and instead, use it as an investment or a store of value — in the way people purchase gold but don't really use it to buy everyday objects.
Some skeptics doubt cryptocurrency will become a universal currency any time soon. But Bitcoin as a means of payment got a boost this year when PayPal Holdings Inc. announced in October that it would allow customers to use it and other virtual currencies to shop at the 26 million merchants on its network.
What About a Bitcoin Fund?
Bitcoin funds have been in the news this year, but are still relatively out of reach for most ordinary investors. In August, Fidelity announced the launch of its first Bitcoin mutual fund. The passively managed, Bitcoin-only vehicle will be made available to qualified purchasers through family offices, registered investment advisers and other institutions, according to a person familiar with the matter. Fidelity Digital Assets will custody the fund, and the minimum investment is $100,000.
This, according to Twin Cities Wealth's Menard, means these sorts of funds are probably not right for most people. Bitcoin is normally meant to be a small portion of most portfolios. "If the minimum to get in is $100,000, and the maximum you want to allocate to it in your portfolio is 5%, you'd better come swinging with a big, fat sack of cash," he said.
Bitcoin derivatives have also come under scrutiny this year. In October, U.S. prosecutors charged the founders of BitMEX, a crypto-derivatives exchange in Hong Kong, with failing to prevent bad actors from using the platform to launder dirty money. And beginning in January, the sale of crypto derivatives to retail investors will be prohibited in the U.K.
Odyssey has been the lead content writer and content marketer. He has vast experience in the field of writing. His SEO strategies help businesses to gain maximum traffic and success.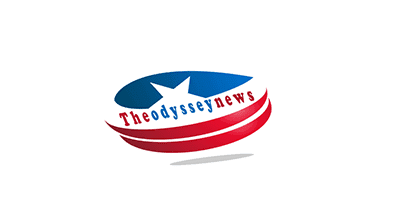 Zincplex Shampoo and Conditioner – Sores and Scabs Top Seller
For years Zincplex has been producing an herbal alternative for people that want help with symptoms from dandruff, seborrheic dermatitis, and scalp psoriasis. These symptoms such as itching, flaking, scalp crust, smelly hair, and more have all been helped with an herbal mixture and a very special mineral called zinc pca.
Zinc pca has been proven to be anti-bacterial and anti-fungal. This is important for problems such as scalp acne, pimples, and even the large zits that often occur on the back of the head. Zinc pca is also proven to reduce the amount of Sebum Buildup On the Scalp.
What Are Your Scalp Symptoms?
The answer is that whatever symptoms you are having you are simply treating the result and not the cause if you don't deep cleanse and purify the scalp. You also need to lower the ph on the scalp skin. This is vital. One of the built in functions of the skin is to ward off bacteria and fungus. This is one of the primary reasons that the skin has high levels of zinc (nature's antibiotic) as well as a low ph. The ph of the skin is normally 4.5. But almost all the shampoos on the market want to raise the ph of the scalp. The results can be these terrible scalp issues. Get longer-term results. Try us out and see why we are consistently the top-selling herbal solution for your scalp!
No Negative Side Effects Guaranteed
Try Zincplex shampoo Today!
You can read more about different scalp issues on southernsistersdesigns.com
The Treatment That Doctors Give – No Long Term Value or Results
When it comes to the dermatologist they typically give prescriptions for medicated shampoos and steroids but most people will tell you, even the doctors that you can't use the topical steroids long term as they will lend to an imbalance in the scalp and the result will be even worse problems down the road. This is why people with scabbing and sores say that they get around 10% satisfaction with doctor visits. There are not any real good long-term answers there. We feel that the best solution is to create an environment in the scalp that any outside fungi or bacteria absolutely hate. This is done by deep cleansing the  hair follicle and removing years of toxic build up! When you remove the outside coating on the scalp itself you will see amazing results as it will allow the outermost skin on the head to restore its healthy, preventive barrier!
This is Why Zincplex is Different!
While most body washes and shampoos are ph very high Zincplex is not. The skin ph is 4.5. The reason why it is so low is that when it stays at that ph it kills would fungus and bacteria that can cause numerous scalp and skin problems! Our products are slightly above that ph but nowhere near the ph of 7 that most shampoos are!
Zincplex hair products and body washes also use deep cleansing complexes. We intend on cleaning our skin pores and hair follicles of the nasty dirt and debris that bacteria love! This alone gives your scalp a fresh restart right away!.
What Works Best?
Deep cleansing the scalp is by far the best quick fix that we have seen that works for everybody. Over time we get build-up on our scalp! It makes it very tough to get rid o the symptoms including the irritation
There are plenty of medicated shampoos that offer relief but very few of the medicated shampoos give lasting relief. You get long-term relief by re-calibrating the scalp including lowering the ph to where it should be, feeding the hair root, cleansing out the hair follicle. Yes, focus on prevention but don't forget about this year. We need to get on some of the
What Should You Do For Faster Hair Growth?
How Do You Get Faster Growing Hair? Simple! Clean out the hair root and the hair follicle. But what ingredients can do this. There are some that you can try that have decent success such as jojoba oil and even emu oil can soften these sebum or oil plugs but they don't actually help to flush them away or remove them. However, this is one of the main reasons why we created the Zincplex Extra Strong Hair Shampoo Version.

How To Fix The Problem – Long Term
The main thing to remember is that the fungus can only grow out of control when the conditions on the scalp allow it to. The body's normal defense system is enough to keep this fungus from growing at levels high enough to produce symptoms.
The very first problem is that the ph inside of the hair follicle and scalp skin or facial skin is too high. This typically occurs over time by using face and shampoo products that are ph high. A lower ph helps the scalp defense barrier to fight off fungus and bacteria.
The second problem then occurs where bacteria and fungi can grow virtually untouched from shampoos and hair products when they are inside the hair follicle. These all need to be flushed out and eradicated.
Finally, the number of scalp oils that are produced to be in the normal range. Most people that truly have dandruff and not just a dry scalp have excess scalp oils or super clogged hair follicles. Seborrheic dermatitis is diagnosed based on excess skin and scalp oils.
How Can You Help With All Of Those?
You guessed it! Zincplex Ingredients target all of the above problems in a natural and herbal-based method! By helping to restore balance you prevent long-term problems and also get short-term results.
I can tell you from experience that it works. It was designed for me and my scalp problems over 15 years ago. My scalp went from white gunk with scalp sores and serious large yellow and white flakes to no trace at all of these problems. Yes, I can get an occasional flare once in a blue moon, but that is easily handled
I am an experienced financial analyst & writer who is well known for his ability to foretell market trends as well.