Bike taxi app development: Complete guide for entrepreneurs to startup bike ride-hailing app
Calling all two wheels 🏍
Ride-hailing and ride-sharing services featuring cars are a dime a dozen these days. Services like Lyft and Uber have captured the market, with other competitors operating at a relatively smaller scale. Everybody is aware of the ride-hailing app market for cars, but what about hiring two-wheelers?
Bike taxi applications are gaining in popularity, and you can hire a bike to get to your desired location — much like you would hire a car using a service like Lyft or Uber.
It is much easier to zip through traffic using a bike, as they are relatively smaller and easier to get around in. Routes that are inaccessible to car drivers are wide open to motorcycle riders. In terms of cost-effectiveness and speed, nothing can match a two-wheeler.
Motorcycles can traverse significantly larger distances in considerably lesser time. They are also eco-friendly and consume much lesser fuel than their four-wheeled cousins. It is not shocking that motorcycles are a lot more popular in cost-conscious markets, such as those in Southeast Asia. The increasing coverage received by bike renting services has led to several startups trying their hand at bike taxi app development. This is fueled by the corresponding increase in bike taxi services.
The market for bike renting 👈🏻👈🏻
Go-Jek, Baxi, Rapido, and Grab. What do these services have in common? They all feature bike renting. In addition, they have started to launch their services in several countries the world over.
The runaway success of these services has led to the launch of bike renting services from industry giants like Uber. Two factors underlie this runaway success: one is cost-effectiveness, and the other is speed. The fuel economy of two-wheelers drastically reduces tariffs in comparison to cars. Cars are unwieldy and are prone to getting stuck in traffic. This is not the case with motorcycles. In countries that are already overpopulated and congested, motorcycles represent a cost-effective and eco-friendly solution. In order to capitalize on this sudden explosion in popularity, it is necessary to understand what features are essential to a bike taxi application.
Important components and features
Commuters, motorcyclists, and the platform administrator. These are the three important stakeholders in a bike taxi solution. Every stakeholder needs its own application and a streamlined interface in order to meet their requirements.
Uber clone app, which has been constructed with Uber clone script as a foundation is your one-stop solution for your bike taxi application needs. Fully customizable, user-friendly, and accessible, the Uber clone app is an industry-leading solution for bike taxi applications.
Customer App Features 👥
🔵Easy to book
🔵Vehicle/route tracking
🔵Multiple payment modes
🔵Ratings and review system
🔵Trip histories
🔵Updates in real-time
🔵Service and support
Driver App Features 👨🏻‍💻
🔵Simple to register
🔵Online/offline switch
🔵Trip booking
🔵GPS
🔵Begin/finish ride
🔵Tracking earnings
🔵Ratings and reviews for customers
Administration Panel Features 👨🏻‍💼
🔵Administration dashboard
🔵Driver management
🔵Customer management
🔵Vehicle management
🔵Tracking the fleet
🔵Fare management
🔵Notification management
Ensuring success in a competitive market
Market analysis is necessary to determine the viability of your business model and strategies. The demand for bike taxi cab services, by itself, is not adequate to ensure the success of your startup. In addition to your business model, effective marketing strategies are required to ensure that your bike taxi cab business gains visibility.
There is a very real risk of your application going under the radar if it is not promoted effectively. Legal hurdles also need to be looked into. The legality of bike taxi cab services varies by region, and an entrepreneur has to be sure of the legal status of bike taxis in a region before investing in vehicles and drivers. Bike pooling, is also an option. Bike pooling is the exact same concept as carpooling, but with motorcycles.
The correct market strategies, product positioning, and a streamlined application are critical for success. Appdupe's on-demand app developers raise industry standards with regards to bike taxi cab applications.
Costs involved
Costs incurred during app development are dependent on various factors. Feature-set, customizability, and integrations are three important factors. A bike taxi cab project can cost you approximately 20k USD. Appdupe's on-demand app solution experts provide you with cost-effective solutions while setting the benchmark for bike taxi cab app development.
Conclusion
Bike taxi apps are an interesting new development in the ride-hailing scene. The Asian and African markets hold massive potential for bike renting services, due to being cost-conscious markets that feature congested roadways.
warning ….?…. Date May/08/2021…?complete your profile…..otherwise, odysseynews did not accept your article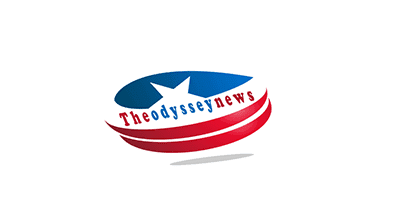 Top Five Fat Free Desserts That You Should Try In Uk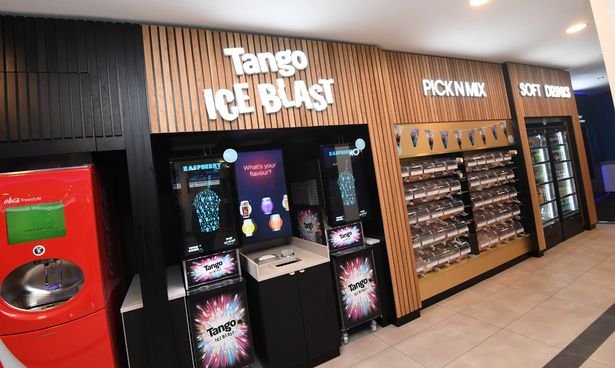 When it comes to dessert, a few things always come to mind. These include chocolate cake or brownies, but some many other flavors and textures can be enjoyed in this genre. For example, a fat-free dessert can easily be made with either fruit or nuts as its main ingredients. However, what does this mean for you? In the case of desserts, they are not as filling as they might be based on their calorie count. Furthermore, they might also be healthier because they do not contain processed sugar or other unhealthy additives. If you want to try some recipes, blog about them so others can enjoy them too!
You can Google the nearby shops to have a drink or meal of your choice. For example, search for tango ice blast shop near me.
What are the benefits of being fat-free?
Being fat-free has many benefits, including losing weight and becoming healthier. When it comes to adding some health and fitness features to your life, there are plenty of delicious and healthy dessert options that you should try.
Here are five of the best fat-free desserts that you should try in the UK:
1. Bananas with Caramel Sauce:
You can use many types of bananas for this recipe, but pia colada-style bananas are the most popular. The recipe calls for two bananas, but you can use one or two if you have them.
The following are five recipes that are made with bananas with caramel sauce as the main dish:
Banana Piña Colada Pie: This pie is a classic favorite made with two bananas and a pot of sugar syrup.
Banana Cream Pie: This dessert is perfect for those who love cream puffs, and it's also rich and creamy without any added sugar. It's best made in an oven preheated to 375 degrees Fahrenheit.
2. Strawberry-Lime Smoothie:
Are you looking for a healthy dessert that is both tasty and filling? If so, look no further than the strawberry-lime smoothie! If you're looking for something to take to a party or to keep on hand in case of an emergency, this is a great option. In addition, this smoothie is also low in calories and easy to make. All you need are some fresh strawberries, lime juice, and ice cream.
3. Angel Food Cake:
Angel Food Cake is a classic dessert that is loved by many. The cake comes from sugar, eggs, butter, and vanilla extract.
In addition to Angel Food Cake, there are many other methods of making it, but some of the most popular methods are as follows:
Preheat the oven to 350 degrees Fahrenheit. A round cake pan with an 8-inch diameter should be greased and floured. Whisk together the sugar, eggs, butter, and vanilla extract in a medium bowl until light and fluffy. Place this mixture in the prepared pan and bake for 30 minutes, or until a toothpick inserted into the center comes out clean. Allow cooling for 10 minutes before serving.
Cappuccino Angel Food Cake: Start by mixing 2 cups of coffee in a small bowl.
4. Pineapples:
When it comes to dietary choices, many people believe that eating less fat is the best way to go. However, this isn't always the case. Sometimes, diets that are low in fat can lead to weight gain. Some studies have shown that eating too much saturated fat can increase your risk for heart disease and other chronic conditions.
Cherry pie: Cherry pie is a delicious dessert that is low in fat and calories. You can make it with various ingredients, such as cherries, cream cheese, and cinnamon sugar.
Fruitcake: Fruitcake is another great choice if you're looking for a healthy dessert option that doesn't involve any calories or fat.
5. Frozen Yogurt:
Do you like yogurt? Try frozen yogurt if this sounds appealing to you. Frozen yogurt is a kind of yogurt that is made from milk that has been frozen. In addition to being a dessert, it can also be a snack. There are many different flavors and types of frozen yogurt available. Some popular flavors include strawberry, banana, peach, chocolate, and vanilla.
One great way to enjoy frozen yogurt is to make it yourself. This can be done by using an ice cream maker or following simple steps. Making yogurt begins with choosing the type. It is important to choose a variety you feel comfortable with, as there are many varieties available.