Big reasons that stop you to pay off education loan faster
Student life is not only full of enjoyment, in fact, it is full of responsibilities. Those who think that education-seekers have no serious concerns are wrong. There are many things that they need to do, if you are a student, you are sure to agree with this. One big responsibility is student loans. The young borrowers try hard to pay them off but they do not succeed and there are some precise reasons for that.
The carefree attitude
It is good to be carefree for things that cause unnecessary mental stress but it is dangerous to be carefree if you have a loan to pay off. School and college life are perhaps destined to offer the best experience to humans of their life. But it can be best only with a sensible and rational approach towards life. It is better to improve the habit on time otherwise as a student, you also need to face bad financial conditions like a poor grade in your exam.
Weekend parties, eating out during weekdays, movies, amusement parks, relationships that make you spend extravagantly etc. suck all your money. In such circumstances do not even think about the paying of funds on time. In fact, you lose paying instalments.
What if in future any new need arises, with a poor payment record, rejection is the only destiny. Your financial circumstances become more complicated when you act careless.
The credit score drops and that condition make the financial future even more difficult. It may even affect your scholarship chances. Because suppose you miss instalments, you invite the late payment penalty and the interest rates also keep adding. Do you really wish to turn the sweet help from loans into a financial nightmare?
Not having a repayment strategy
To do something before the decided time, you need to make special plans because that is something which was not in your routine before. You should always have a repayment strategy to pay off the education loan faster. It is not possible to reach to a goal without planning for it. You look for the multiple qualities in student loans, whether they have instant decision or not, whether they are guaranteed loans or not. You need some qualities to pay off the funds faster and it is important to work on them in the right direction.
A doer is different from a dreamer and when it comes to paying off funds before the time, one needs to be a doer.
Make efforts, start doing things that are under your control, write down the goals for the clarity or do whatever is possible.
Are you ready to be that? Well, there is no choice because to pay off the money faster, one cannot just planning things.
A repayment strategy helps to clarify on the future efforts. You get to know how to play the finances, what are the challenges and how to remove them.
Make a practical plan; implement it without any fear of success and failure because they are evident.
At least do something. It is very important to have some plans for your personal finance.
Paying off debts should have a respectable place in your goals for personal finances.
Not making a use of payment holiday
We need to talk about current circumstances if we really want to pay off funds faster. You should agree that the pandemic has spoiled all our current and future financial plans. Students have to bear a big loss because they have incomplete debt plans due to multiple complications. All over the world the 'no payment' duration promotes the negative vibes because people take it due to money crisis. It is true but if some efforts can help make the smart use of the time, why not do it. After all, as a student, one needs to have a futuristic vision about life. The finances categorised in short-term and long-term goals can help make the difference.
Many students have taken payment holidays but that is not a negative thing if one has smart planning for the future. Why not save some more and plan a big part payment.
Why not use this period to gather more and more funds (if possible practically) and make big part payments. With a part payment in plan, it is also possible to improve credit score if you have a low rating.
When the holiday period gets over, you can keep paying the instalments and can use the saved money to make part payments. Do not delay if you have an idea in mind, start implementation and things will be better.
Most of the people think of only the negative aspect of the payment holiday period because they take it due to financial crisis.
But one can use this time to gather money, even if you can sell something useless then do it. For sure, we all have a huge stuff of things that can be sold to make the finances better.
Success is always around you just break some stereotypes and it will become visible. Make sure the holiday period is used for some constructive reasons.
Never take things for granted in student life because that is going to decide the future. The habits attained at this time carry on in life and one has to decide whether they develop wrong habits or the right habits. Shape the financial future with less or no debts because taking a loan is not bad but not taking it seriously is a bad habit.
warning ….?…. Date May/08/2021…?complete your profile…..otherwise, odysseynews did not accept your article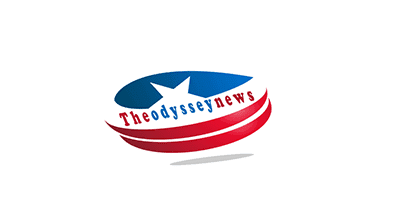 What can happen while missing the flight with Delta Airlines?
When you book flights with any airline, it's better to prepare yourself most of the time. On the other hand, check all the things that are quite necessary & try to pack all the things. But, somehow, there can be unfortunate incidences that you can miss the flight. So, you should know What happens if I miss my flight on Delta Airlines?
Overall the airways have left no stone unturned to make a comfortable journey for the passengers. It's among US major airlines & a great legacy carrier offering the passengers excellent services. However, if you have any concerns about the travel or the services, contact Delta Airline Customer Service. 
Do the passengers get charged for missing their flight?
If you go through the airline missed flight policy, it says in case the customers have missed the scheduled flights; then you can board the next scheduled flight on standby. There aren't any sort of charges you need to pay. 
How late it's allowed to board a flight with the major US airways?
Well, passengers are required to check in about 2 hrs before the departure at the airport, followed by check-in 30min before the departure & need to be at the gate 15 minutes before the scheduled departure.
What can happen if you, while booking your seats, &don't show up?
If you don't show up on the flight that you have booked, then the other flights with the same reservation get canceled. 
What are the consequences when you miss your flights with the airlines?
This is quite possible with any small or big airline that you choose to fly towards your favorite destinations. But, in the case of Delta, you need to associate with the customer representative & ask for a new ticket. 
Moreover, you can get the new tickets within 24 hrs of the scheduled departure. As the above things tell about What happens if I miss my flight on Delta Airlines?
Missed flight policy with the airlines :
While you book your seats, these things need to be sorted out in advance, so you may not face any problems at the main.
Below are the essential points that you need to go through :
As you missed your flight, head to the customer representative for the new tickets 

Now, if you don't want new tickets, the passengers are entitled to a refund & only for the refundable tickets. 

The passengers who don't owe a refundable ticket can go on a future journey with the airlines. 

You can also follow the two-hour policy, which says the new tickets can be booked for the carriers available within 2 hrs of the flight departure. 
Is there any sort of refund if you miss your flight?
If the passenger missed their flight, the airline does not need to pay any passenger bounded taxes. But as you have already paid these taxes, that comprise about 25% of your ticket prices.  
So, there is no way to get a refund from the airlines.
Conclusions:
The readers can read the entire blog & precisely know What happens if I miss my flight with the airline? However, Delta airlines español provides you with all the related to the affordable fares & last-minute deals while flying from Spain. 
you can follow me for updates on anything about traveling as well as exciting deals from all the big and small airlines.
Visit for more Details:
https://www.airtravelmart.com