Bhutan, the south of the Himalayas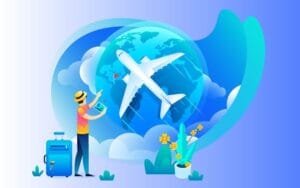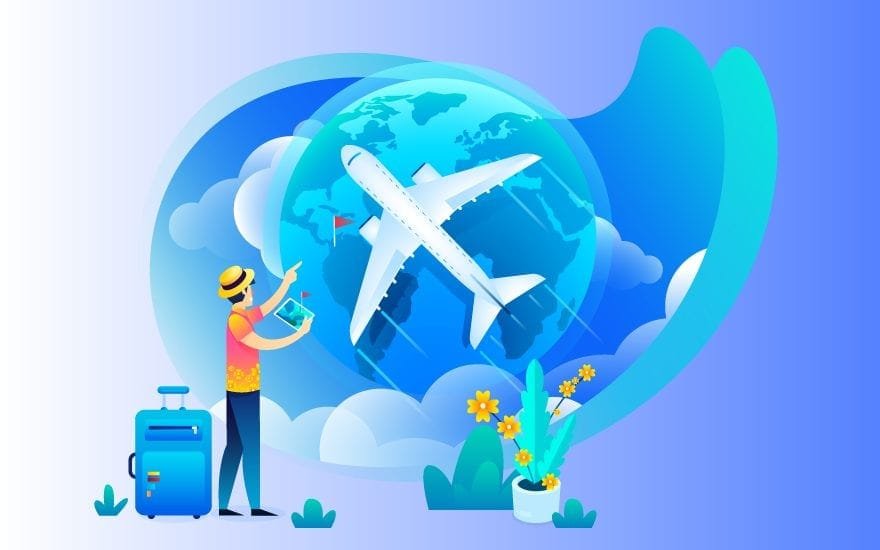 The kingdom is a landlocked country on the southern slopes of the eastern Himalayas. It borders the Indian states of Sikkim in the west, West Bengal and Assam in the south, and Arunachal Pradesh in the east, and it shares a border with China (Xizang – Tibet Autonomous Region) in the north.
With an area of 38,394 km², the country is somewhat smaller than Switzerland or about half the size of the US state of Indiana. Bhutan's landscape is mountainous and interspersed with fertile valleys; it offers a pristine environment with spectacular biodiversity.
The country's landscape offers three major regions. South of the outer foothills of the Himalayas along its southern border is the Dooars (Duar). The Terai-Duar savanna and grasslands are Bhutan's very narrow portion of the subtropical and tropical alluvial floodplains of the Ganges-Brahmaputra lowlands (Indo-Gangetic Plain).
To the north of the plains, the land rises steeply, and the landscape is dominated by the mountains of the Sub-Himalayan Range. The kingdom has one of the most rugged mountain terrains in the world. The 1,000 to 3,000 m high ranges of the sub-alpine Himalayan region (Outer Himalaya) are the main settlement area.
The high mountain region lies south of the border with Tibet with hundreds of unnamed, unmapped, and unclimbed peaks. The Great Himalaya range is home to Bhutan's highest mountain, the 7,570 m high Gangkhar Puensum, which is most likely the highest mountain in the world that has never been climbed by a human being.
Bhutan has a population of 742,000 inhabitants (in 2019); it is South Asia's second least populous country. The capital and largest city are Thimphu. Spoken languages are Dzongkha (official), Tshangla, Nepali, Dzala, Kheng, and other East Bodish languages.
For centuries the kingdom has remained completely isolated from the outside world. Only in 1974, did Bhutan begins to open its isolated country to foreigners; 287 tourists visited Bhutan in that year. Today, more than 200,000 people visit the kingdom each year. All tourists must book their travel through a licensed Bhutanese tour operator (or international partner).
Map of Bhutan
The map shows Bhutan and surrounding countries with international borders, the national capital Thimphu, dzongkhag capitals, major cities and towns, main roads, and major airports.
You are free to use the above map for educational purposes, please refer to the Nations Online Project.
More about Bhutan
Taktshang Buddhist temple complex, Paro valley, Bhutan
Taktsang is a Buddhist temple complex and monastery located at an elevation of 3120 m in the upper Paro valley. The monastery complex is a cultural landmark of the Kingdom of Bhutan.
Bhutan's largest town is Thimphu, the capital and largest city of Bhutan is located on the west bank of the Thimphu Chu River (Raidāk River).
Phuntsholing at the India-Bhutan border is the nation's financial, industrial, and trading capital.
Paro, the historic town with many sacred sites is also home to the National Museum of Bhutan.
Punakha, the village is known for the Punakha Dzong, a 17th-century fortress at the juncture of the Puna Tsang and Mo Chhu rivers. Behind Phunaka Dzong is Phuntsho Pelri the King's Summer Palace and a royal museum.
Gelephu, the third largest town in the kingdom, is located in the Sarpang district in the central south of the country on the Indian border.
Samdrup Jongkhar is another Bhutanese border town in the southeast of the country bordering India's Assam state.
Gangkhar Puensum is the highest mountain in Bhutan seen from Gophu La Pass. Gangkhar Puensum is Bhutan's highest mountain at an elevation of 7,570 m (24,836 ft) and most likely the highest unclimbed mountain in the world.
Bhutan's Dzongkhags:
Bhutan is divided into twenty dzongkhags (districts)
The Administrative Districts of Bhutan are (administrative headquarter in parentheses):
1. Bumthang (Jakar),
2. Chukha (Phuntsholing),
3. Dagana (Daga),
4. Gasa (Gasa),
5. Haa (Ha),
6. Lhuntse (Lhuntse),
7. Mongar (Mongar),
8. Paro (Paro),
9. Pemagatshel (Pema Gatshel),
10. Punakha (Punakha),
11. Samdrup Jongkhar (Samdrup Jongkhar),
12. Samtse (Samtse),
13. Sarpang (Sarpang),
14. Thimphu (Thimphu),
15. Trashigang (Trashigang),
16. Trashiyangtse (Trashi Yangtse),
17. Trongsa (Trongsa),
18. Tsirang (Damphu),
19. Wangdue Phodrang (Wangdue),
20. Zhemgang (Zhemgang).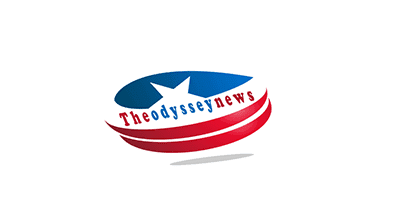 How to find an escort girl?
You are looking for an escort girl, but you don't know how to find one? In this guide, we provide you with the information you need to do so. Discover the most efficient ways to contact and meet birmingham escorts.
Access specialized ad sites
Just like for real estate, cars, or hotels, there are specialized ad sites for escort girls. Dedicated to sex workers, they allow independent escorts to publish ads to gain visibility and make their services known. Most of these ads are linked to landing pages on which the girls detail their services, publish their photos and advertise their rates. If you need advice on how to navigate this type of site safely, visit profilcougar.com.
The main concern with this category of sites is that you have to know how to sort out the different types of profiles exposed. Indeed, the ads of escorts are mixed with ads of prostitutes and erotic masseuses. It is therefore necessary to be able to differentiate between the profiles of escorts and those of other sex workers.
If you are looking for fresh and new escorts, these sites will suit you well. For, they are the best way for novice girls to find their first clients. However, beware of scams!
Go to escort websites
To find a birmingham escorts as easily as possible, you should visit an escort girl website. Thanks to the expansion of the Internet, it is possible to access all types of services related to sex workers. Indeed, these websites are more and more numerous and specialized. You can find all the types of girls you need.
From now on, all categories of escorts are available on the internet, whether they are independent or affiliated to an agency. This gives you a multitude of possibilities and choices according to your expectations. If you need more guarantees and security, go to an agency website. For those who are looking for freedom, independent girls are waiting on their pages.
The main advantage of the Internet is its transparency. By going through its channel, you have the opportunity to access photos and videos describing the girl of your desires. Unlike the phone, you have a clear view of the person with whom you exchange. However, you will also be exposed to risks of scam. You should therefore make sure that the sites you access are reliable.
Ask around in a large hotel
By definition, the role of an escort girl is to accompany her client during his travels. The fact is, most of these clients are men on business trips who stay in hotels. That's why many of the big hotels are in partnership with escort agencies. If you are traveling in Paris or in a foreign country, ask a good hotel and you will be served.
Rest assured, you will never see a hotel advertising such a service, so be tactful. Approach the front desk politely and present your problem with as much discretion and finesse as possible. If you are asked to wait, go up to your room and run a nice bath while your request is being processed. Facilities that use this type of service are discreet in order to maintain their public image.
I am GraceIsabella Hennyjohn. I am professional Digital marketer and content writer. I have 4+ year experience in this field.